Hi there friends! We hope that you all are taking great care of yourselves as well as of your loved ones by being there in spirit as we are still supposed to be maintaining a safe distance for many days to come. And we also hope that you guys are finding all our blogs, design templates and mock-up PSD files super helpful for your personal & professional design projects.
So, what is happening these days? You know, other than the same old work stuff and all? We are sure that you must be missing your friends and colleagues a lot (a lot) but we think that it is only wise to stay indoors even if your country has managed to flatten the curve because we really do not know who is carrying the virus around us.
If we were to share what is up at our end, then we would love to tell you guys that we just got off from a video call. Can you guess who was on the line? Well, we finally got a chance to speak to our friends and we are glad that we did. It not only helped us realize how much we miss them and are looking forward to meeting them, but we also got to discuss so many things that were being piled up for like weeks.
As you guys know that the world is still fighting with the cruel Coronavirus and although, many countries have been successful in taking things under control, we all will have to wear masks and keep sanitizing our hands and continue doing everything that we are already doing so, that we do not get infected. It is going to become a practice rather than a by the way sort of a thing. Even for shopping malls, public transport and for all the workplaces that got reopened must follow a set of SOPs to make sure that their team members are safe and okay.
Keeping the mask thingy in mind, we had to share a few awesome mask design ideas with you guys that everyone is going to love. We are sure that you guys must have seen many different brands that are coming forward with branded face masks to help their existing and potential customers in keeping their face and nose covered.
Then we saw many different artists who started sharing easy tricks to make your own masks at home or how to design them to be more awesome and we think that, that is a really great idea so, here we are with our own design ideas. Keep reading the blog to get to know you can make your own masks!
You know everyone has a thing or two for an actor, a singer or even a sportsperson and people put up the posters in their rooms and other personal spaces so, that their ideals can motivate them in their life or to keep a memory from a concert alive etc. From Netflix seasons to TV stars to politicians and so many more, people like how their heroes look like and they want to hold on to that "thought". So, to cater to that, we decided to create a list of awesome mask design ideas for everyone (men, women, kids).
From having your favorite pet dog face printed on a cloth that is safe for a face mask to having the cheetah print or to accessorize your mask with a funny and witty quote, you can do so much when it comes to designing your own face mask. Then there are cartoon characters as well as weird faces as well which not only look funny but the people who feel a little shy while wearing a face mask in public are also going to love getting such masks.
Oh, and did you know that you can have your own face printed and designed for a face mask too? Well, we think that is a super cool idea and you guys should try getting at least one face mask designed for yourself with your own face. Or you can have the faces printed to give as a birthday present to your friends or loved ones as well.
If you are a professional who is supposed to treat people medically for example; if you are a dentist or a dermatologist, then you can get your face masks created and designed by incorporating the very things that you guys treat. Like a funny mouth that has missing teeth or a tongue sticking out – as all these designs will help you in keeping your patients feel relaxed and that is one of the best things that we can do for each other during these trying times.
Our favorite pattern is polka dots, to be honest and if you guys love that too, then go for creating polka dots as they look really cute and can attract your kids or younger siblings to try the face mask and keep their face etc. covered.
That is all for today! We hope that you guys will find our awesome mask design ideas super fun to work on and will also create your own masks too. If you liked our blog, then do not forget to share your feedback with us in the comments section down below!
30+ Cool & Funny Face Mask Design Ideas for Everyone
Credit: Jyo John mulloor
Animal Face Mask
Credit: Unknown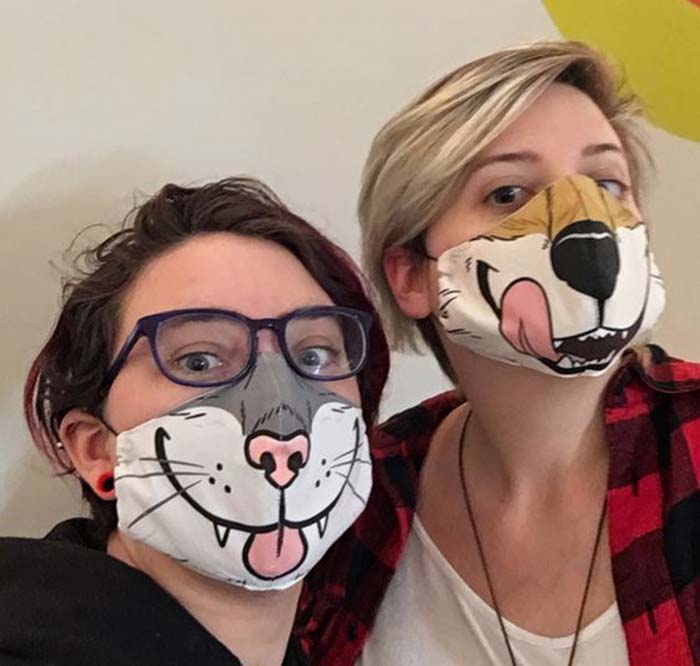 Kids face mask Hand painted
Credit: Source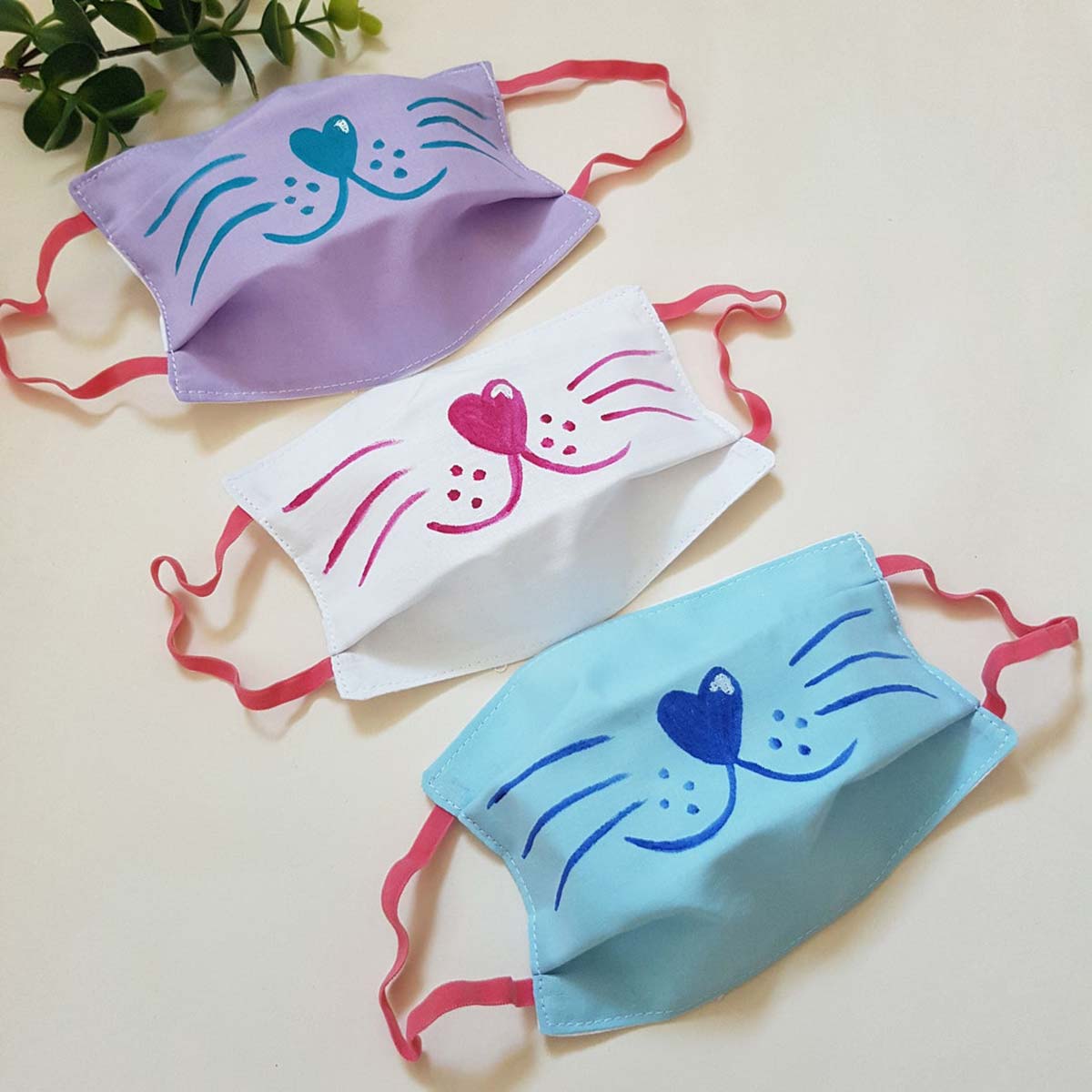 Hearts on Face mask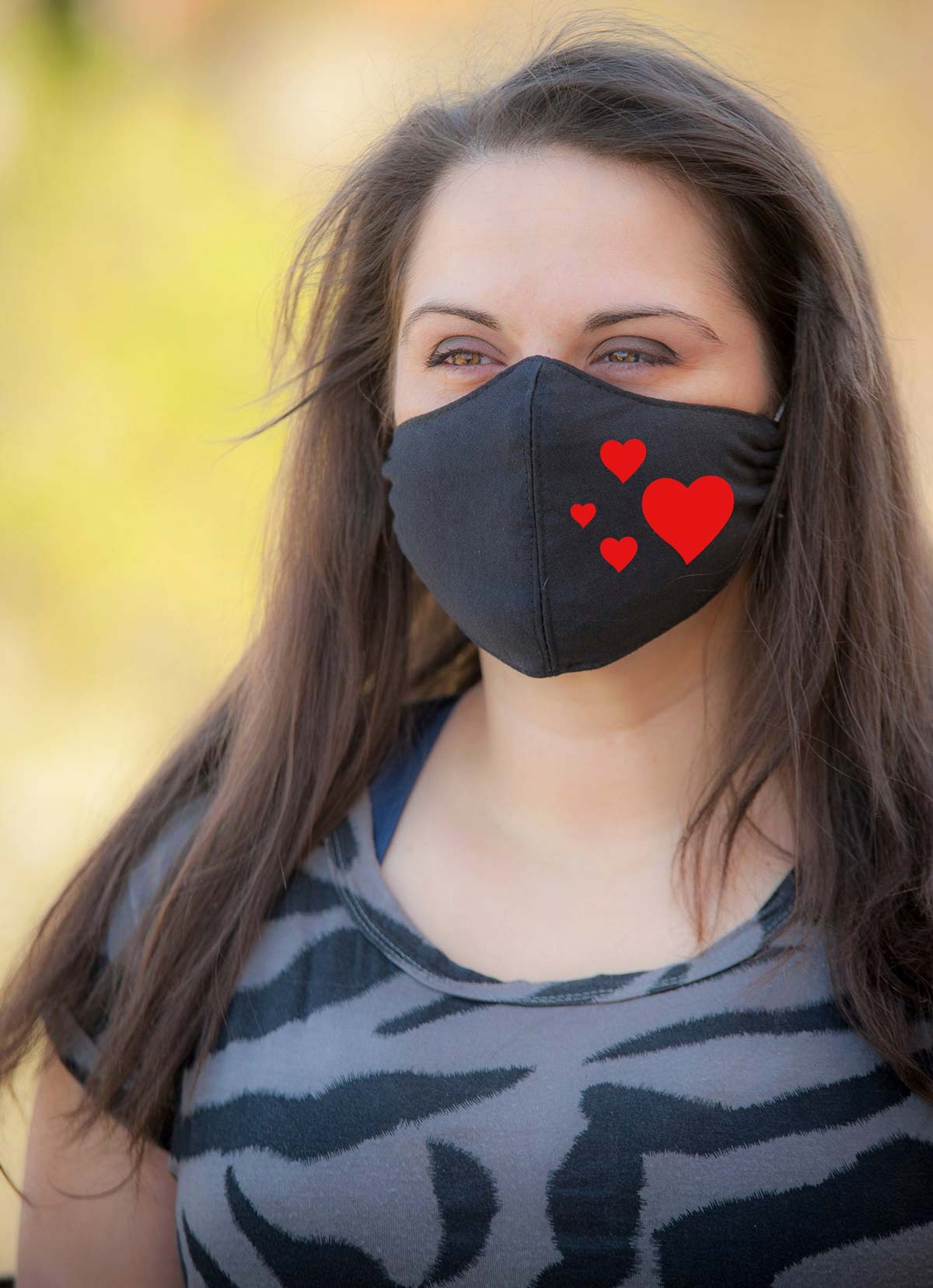 Some Dentist
Source: 9gag.com
Rhinestone face mask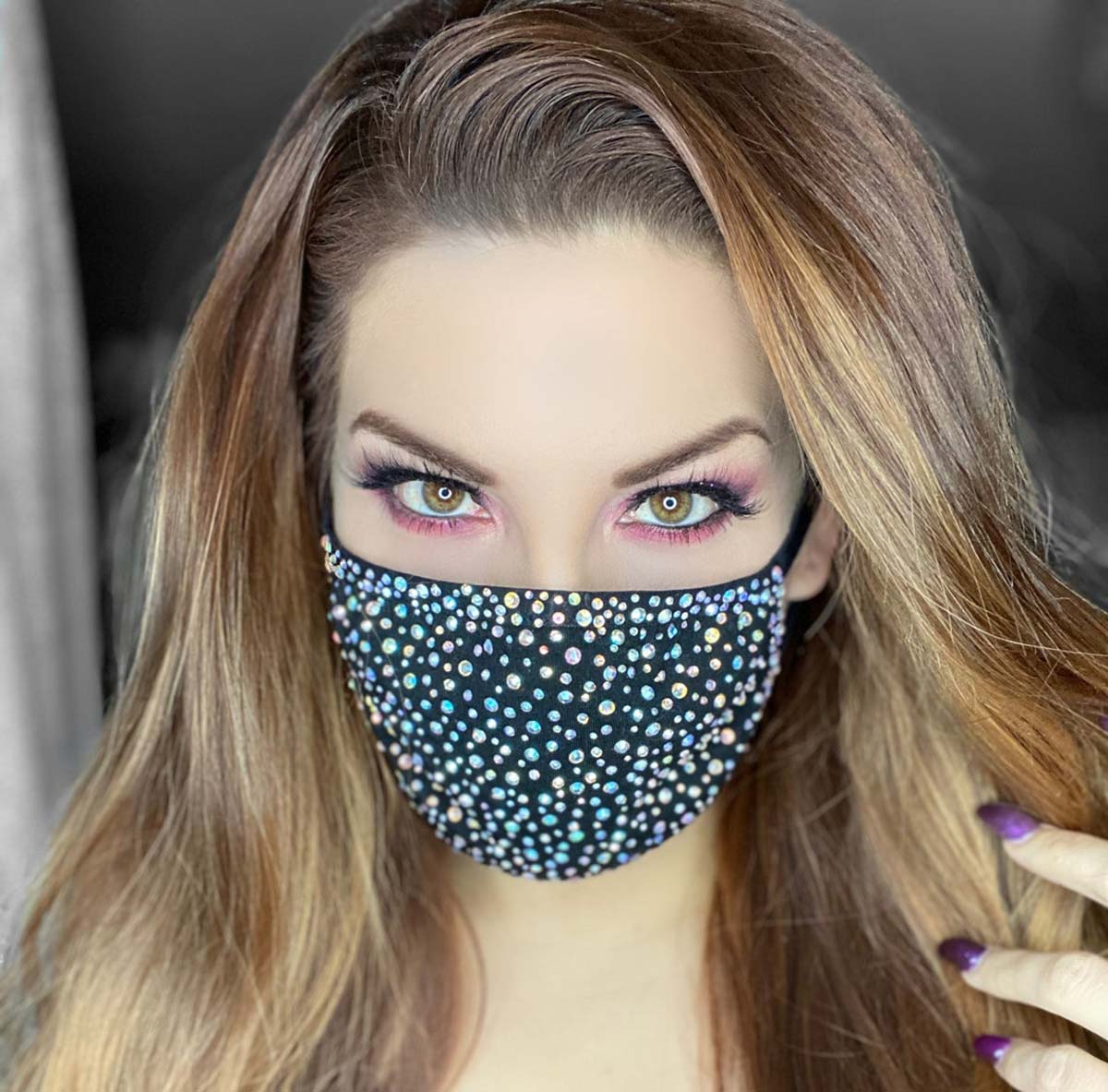 Happy Smiling Female Face Red Lipstick Funny Cloth Face Mask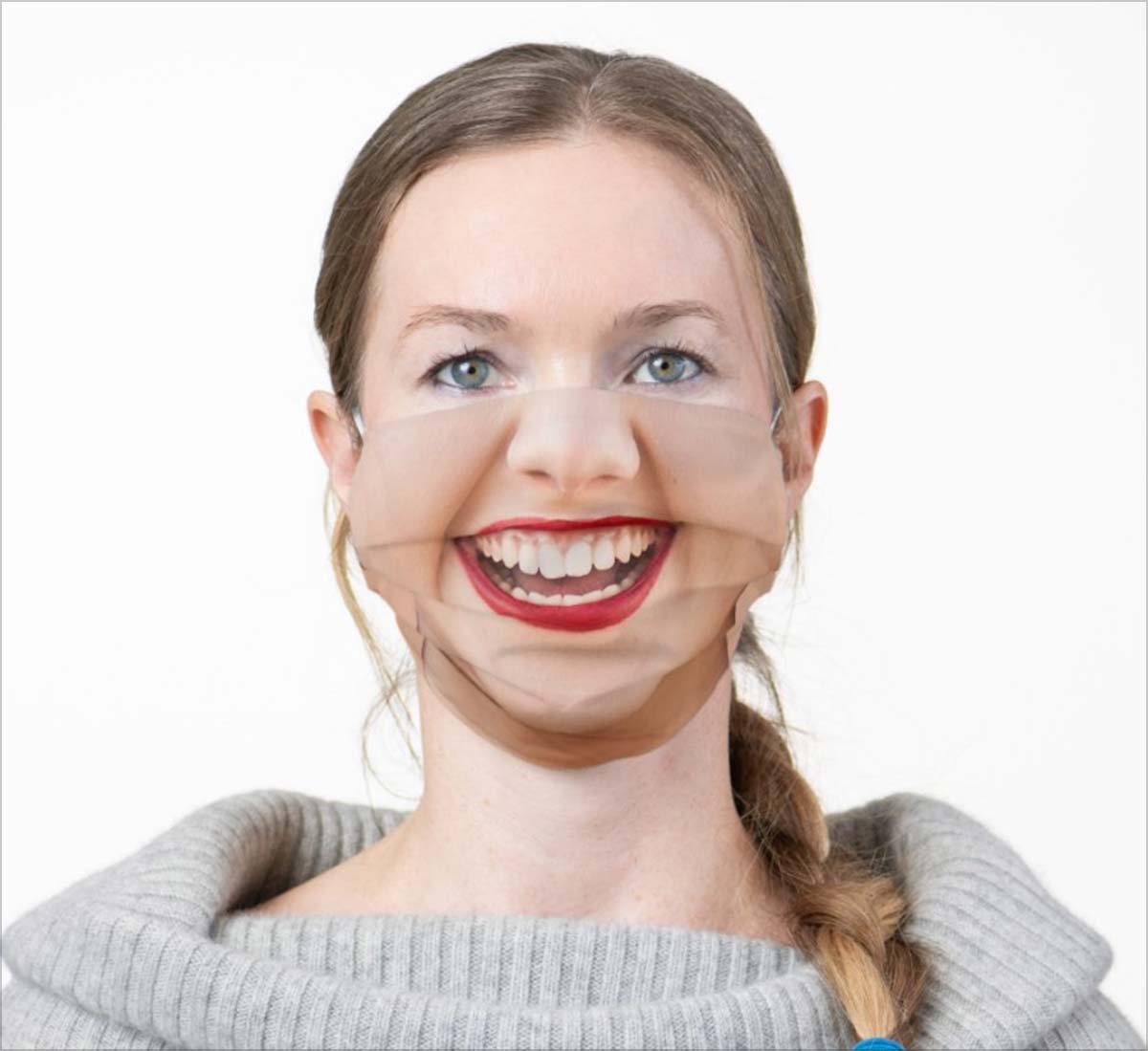 Anti Dust Funny Mouth Mask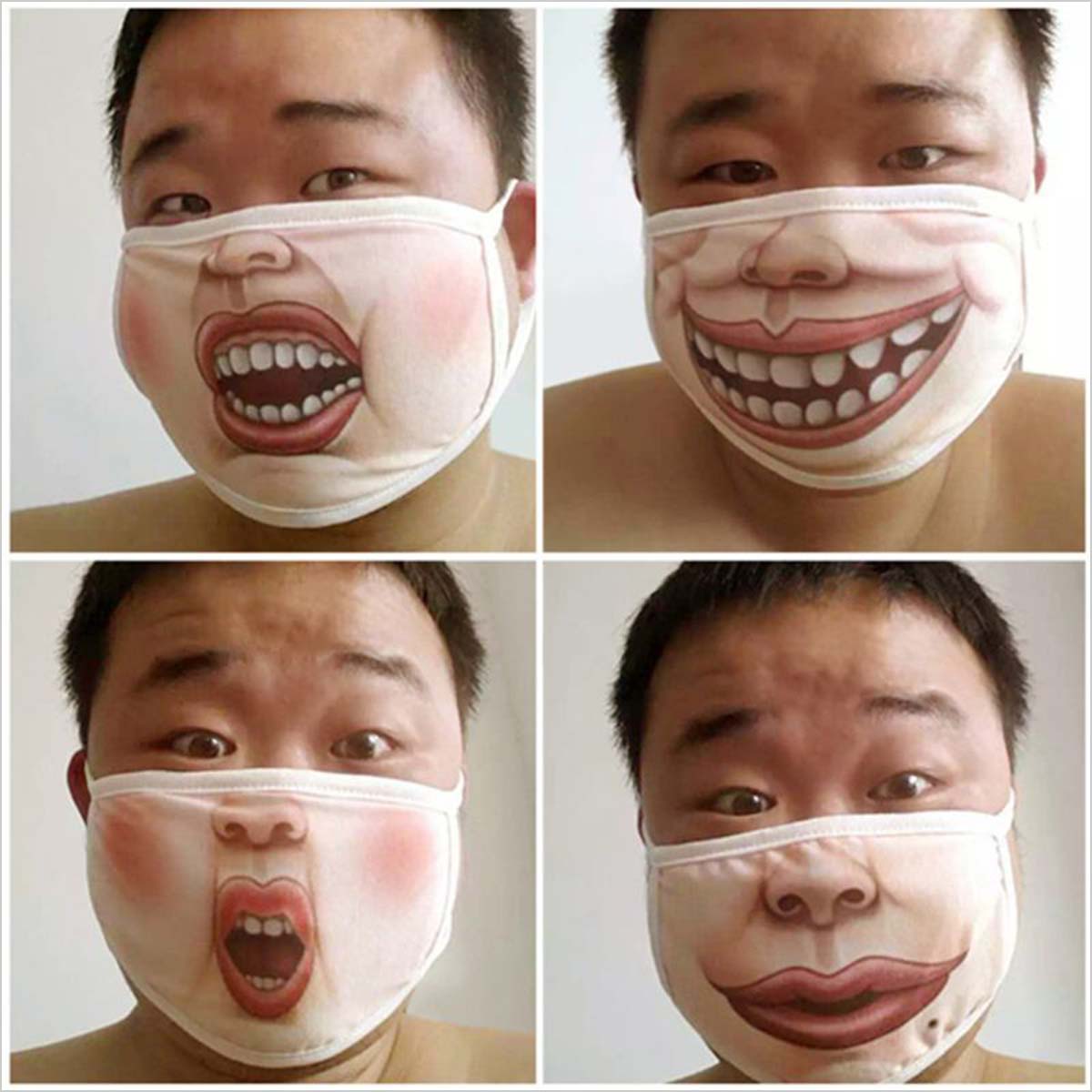 Hulk Face mask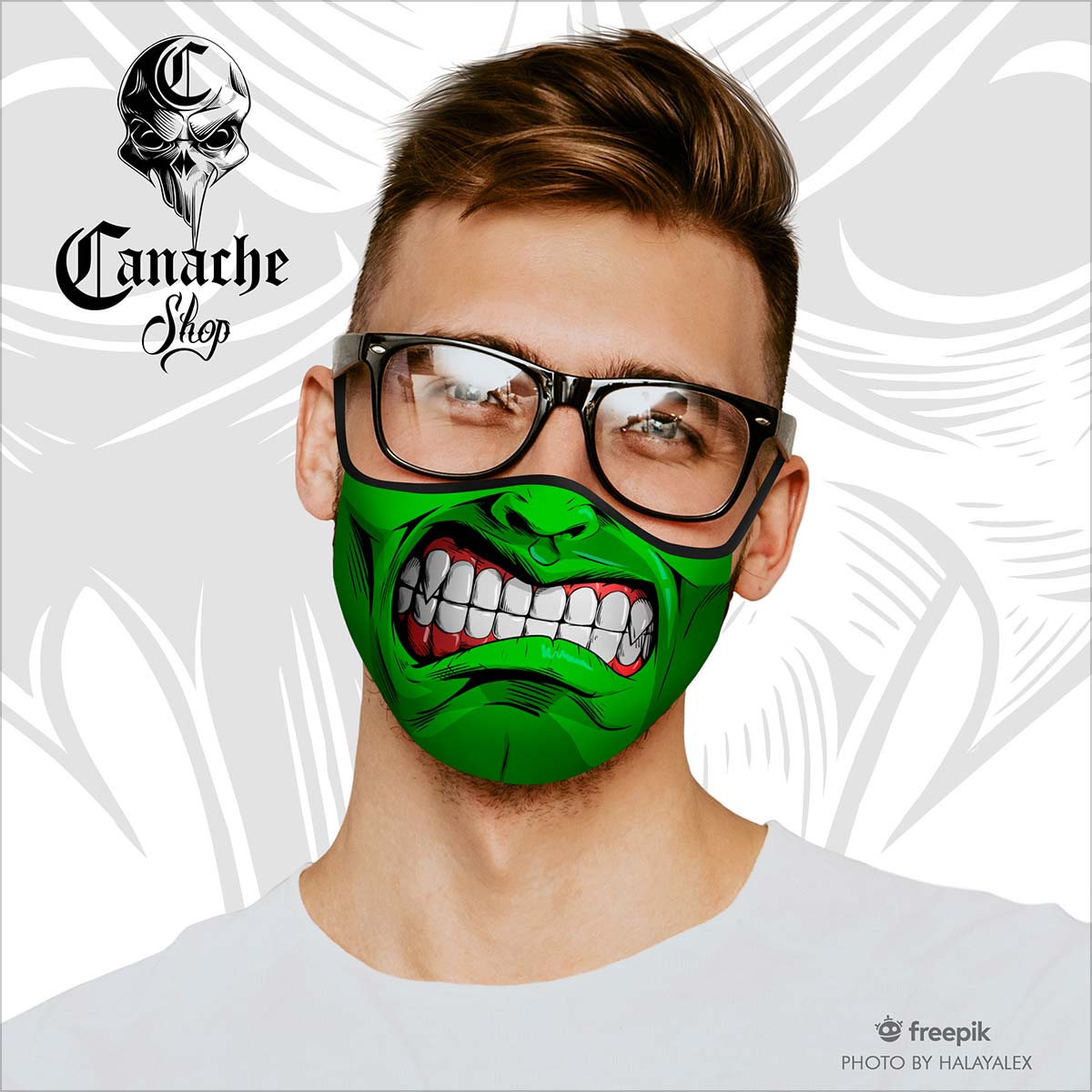 Red Rose. Cotton reusable .Elegant fashion face mask with filter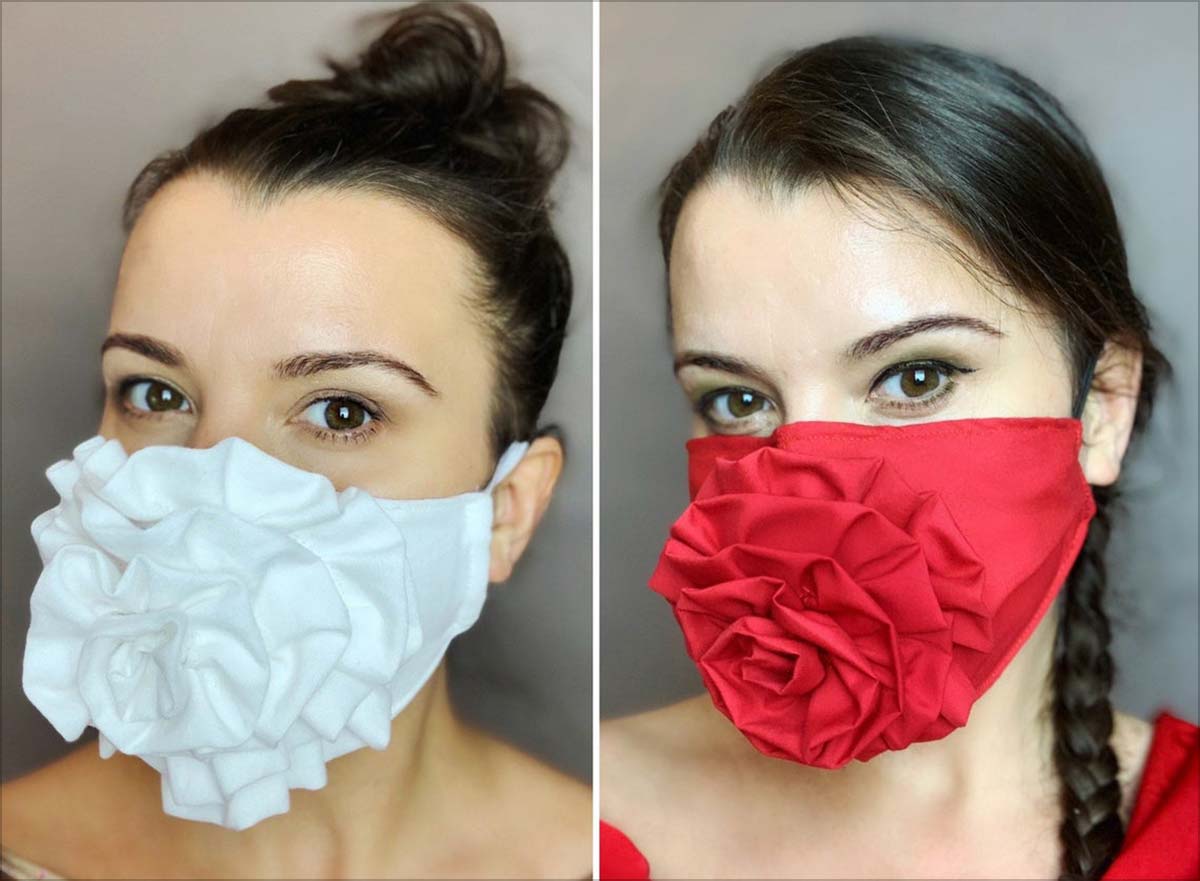 Funny Reusable Face Mask Homer Mouth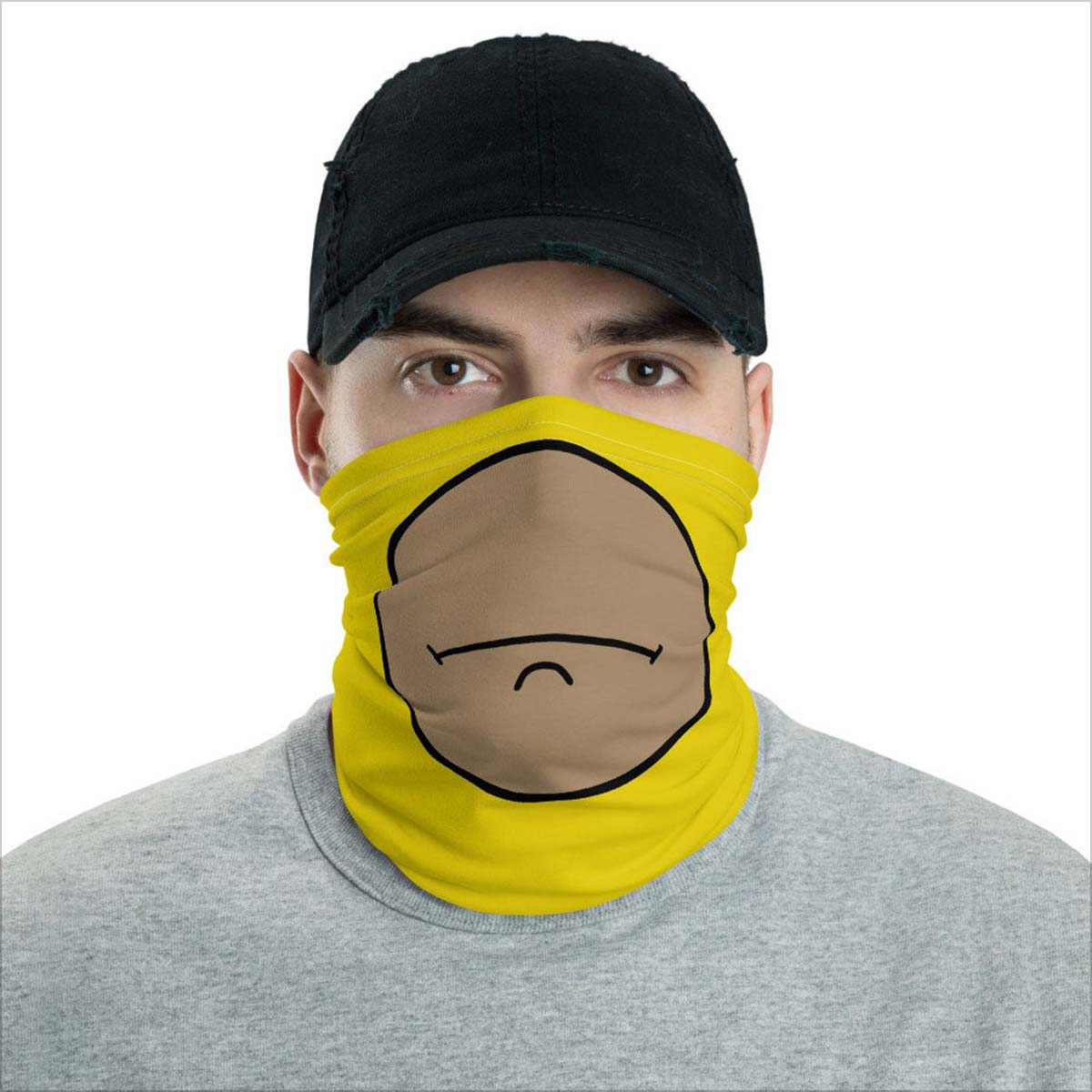 Flower Face Mask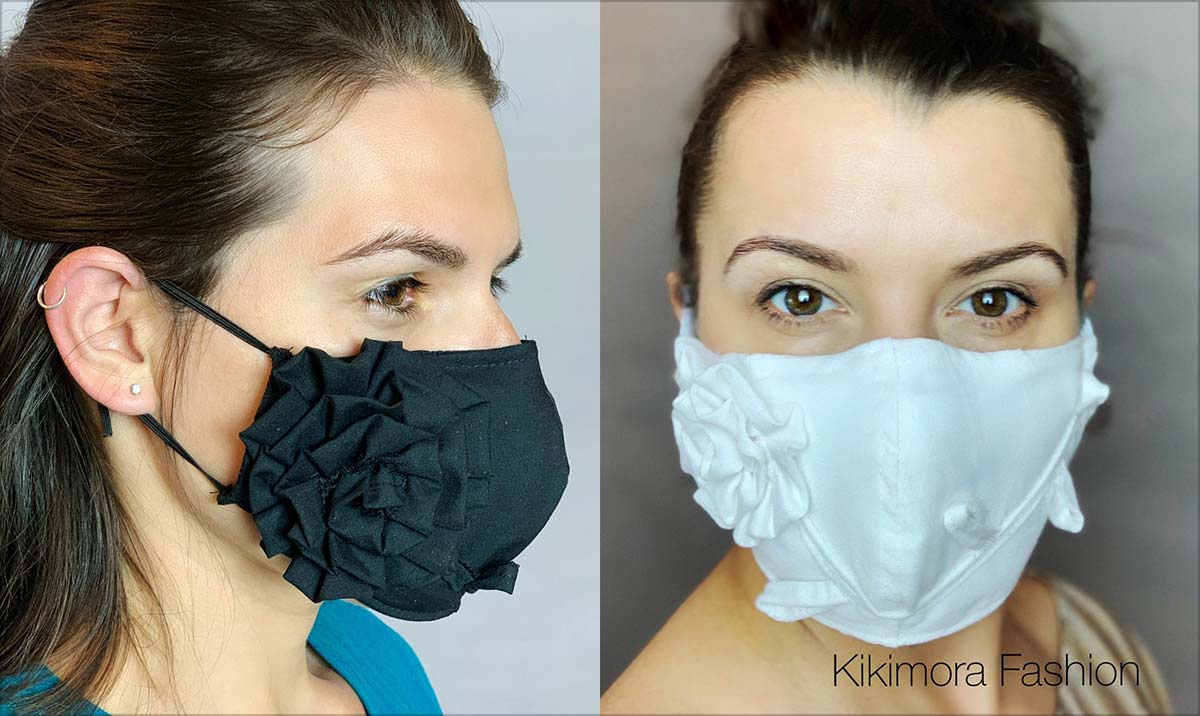 Bear Face mask
Husky Face Mask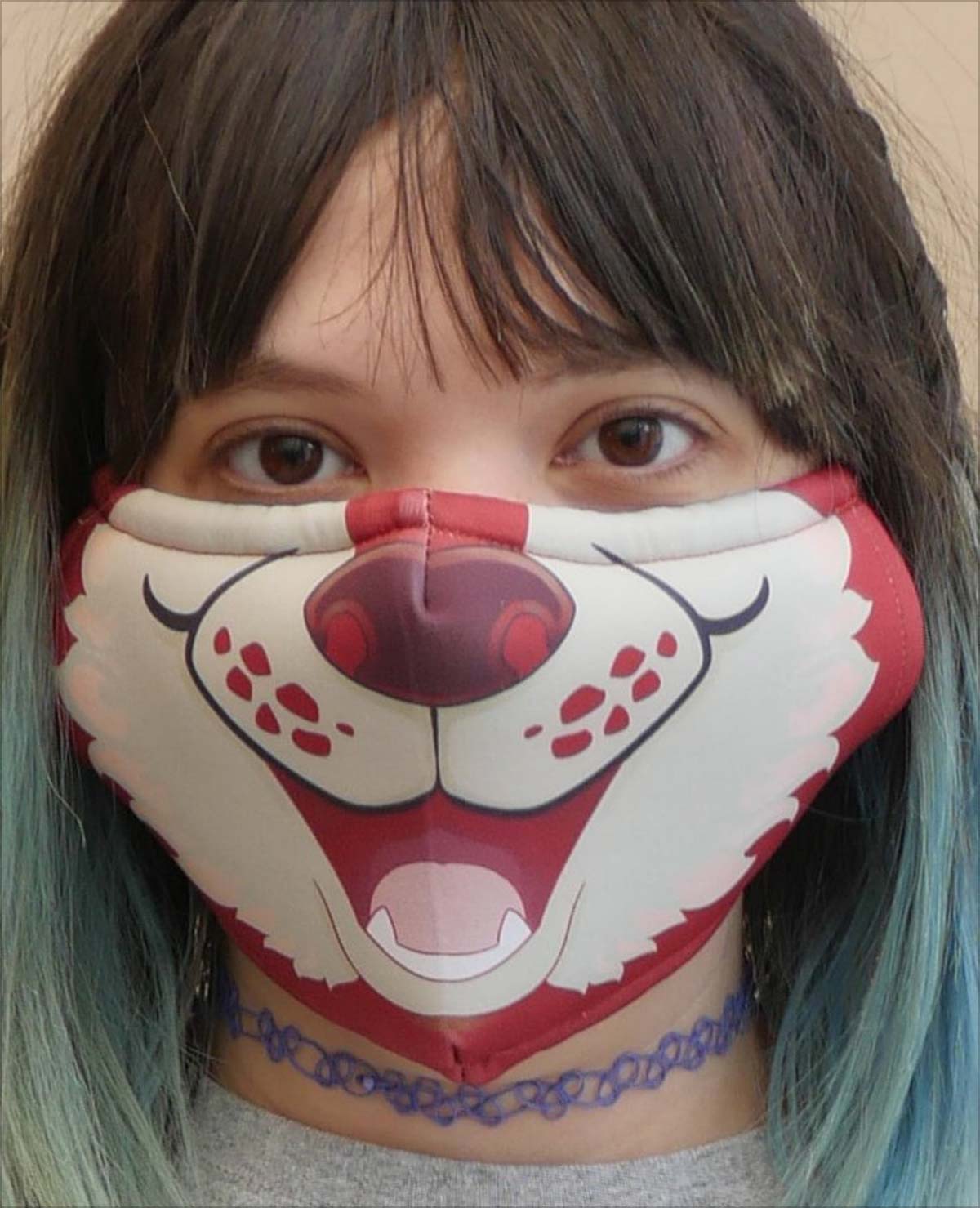 White Tiger Face Mask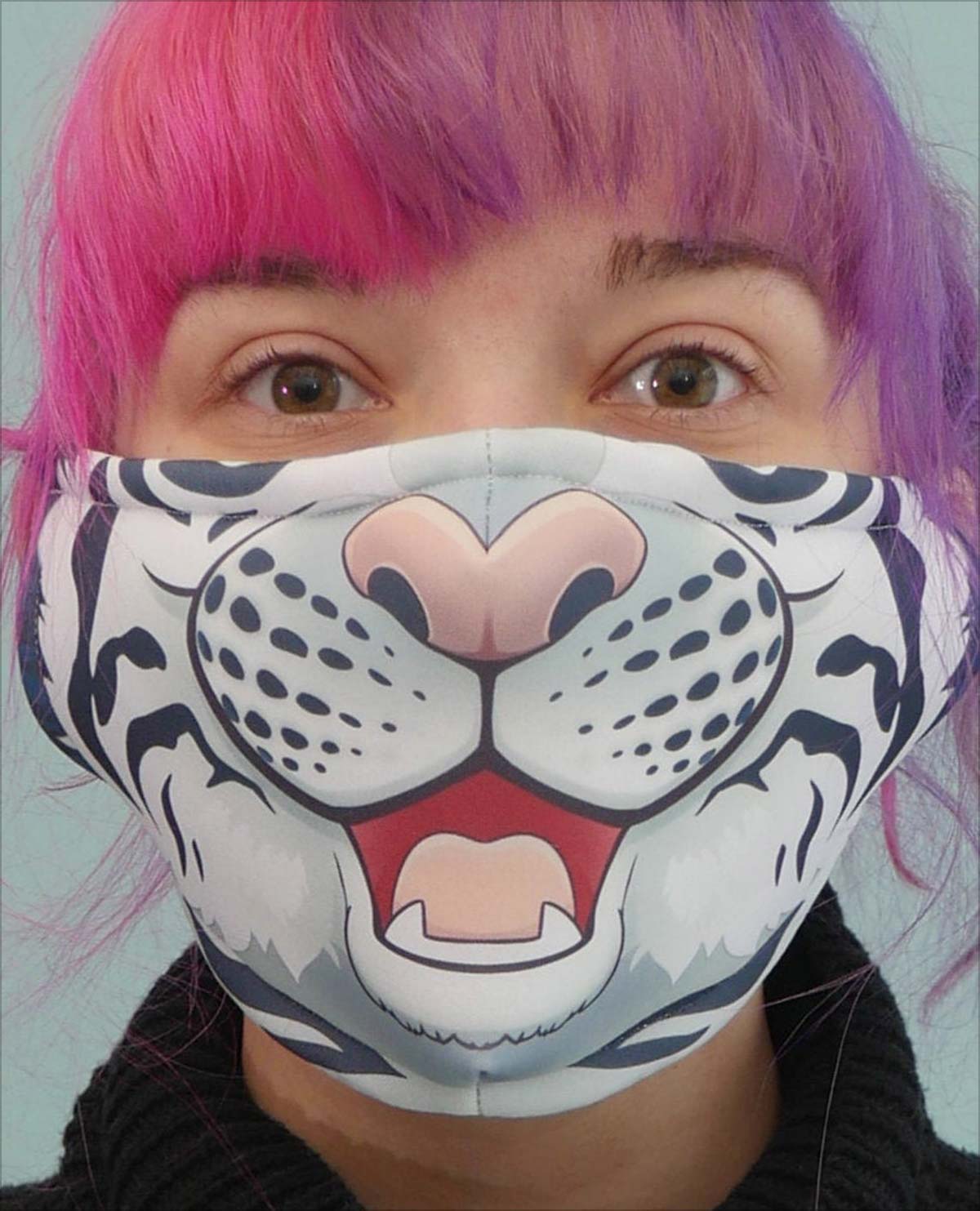 Recommended: