Hello there friends! First, we would like to thank you guys for sharing your genuine feedback and interesting suggestions on our blogs. Your encouraging comments motivate us to always do better. Secondly, we are back with yet another amazing blog of ours and we know that you are going to love it – especially if you are one of those people who like to stay fit and lead a healthy lifestyle.
We know that before the outbreak of the Coronavirus, things were different in so many ways when we could freely go to our gyms and yoga classes to keep our body & soul all happy and healthy. But after the lockdowns were implemented, we got to be extremely careful and the only place that is super safe right now is our own house which also means that we must not stop our workouts and daily yoga sessions. And to help you with that, we decided to work on a free yoga mat mock-up PSD just for you guys.
You can use our free yet highly editable yoga mat mock-up PSD file to create personalized designs for yourself as well as for your customers as well and we can bet that once the designs would be made live on your Facebook Shop, Instagram Account or even on your website, orders will start coming in just like that. Here are a few design tips that we would like you all to follow so, that you can ensure that all your yoga mats are perfect. Keep reading the blog to know more!
First things first; a yoga mat is normally 6 feet or 180 centimeters long and has a width of 2 feet which makes 61 centimeters. The thickness of a yoga mat varies from being lightweight that is 1⁄16 inch (2 mm) to 1⁄8 inch (3 mm), this is the standard thickness and it goes up to 1⁄4 inch (6 mm) for either high performance mats or soft mats that are used for yoga therapy.
For beginner level yogis and children, the designs of yoga mats are kept basic with alignments so that the person can place their feet on the mat at the right spots, these mats are called "Alignment Mats" and you will have to keep in mind the audience that you are planning to cater to before you start designing the yoga mats for them.
Those people who are already professionals or know their yoga mat and the spots, would not find it difficult to place their feet where they are supposed to be and for them, you might want to keep the mats colorful or may be go with a certain theme which can encourage them for yoga. And like we have said earlier as well, personalized yoga mats sound like a nice idea.
With our free yoga mat mock-up PSD file, you guys will be able to show case your stunning designs to your potential clients and customers and what is better than a one to one design review meeting, right? We also think that you must consider different target audiences in mind while creating designs for the yoga mats as more and more people seem to be interested in meditations and stuff and they want to hold on to their new hobby for a long period of time.
Also, mock-ups really give us all the leverage of getting the designs approved and even launched way before we have to get the things manufactured in real. And there are like plenty of ideas that we can share right away to help you guys started for example, staying healthy is everyone's wish but do we really get the time to maintain a proper workout routine? Well, we know that most of you would be like "Nah, not really!" So, how about customized yoga mat designs for the lazy fitness freaks out there, yeah?
Then you can create designs catering to families like some unique ideas for the father, mother and their children and if you want to know about the need & demand, then just put up your mock-up designs up on your online shopping platform to see how many people would be interested in purchasing those yoga mats.
You know, this is what we love the most about designing mock-ups – you don't have to create a thing in real life, you can have your thoughts and ideas reviewed in the form of a mock-up presentation and once you and your client or customers happen to be on the same page, then you can have the items produced / manufactured to be displayed or sold. This practice does not only save money, but it also allows you to be as crazy as you can be with your ideas and skills before your product hits the market.
That is a wrap for today! We hope that you will find this blog of ours useful and will also create brilliant designs using our free yoga mat mock-up PSD file.
Free Yoga Mat Mockup PSD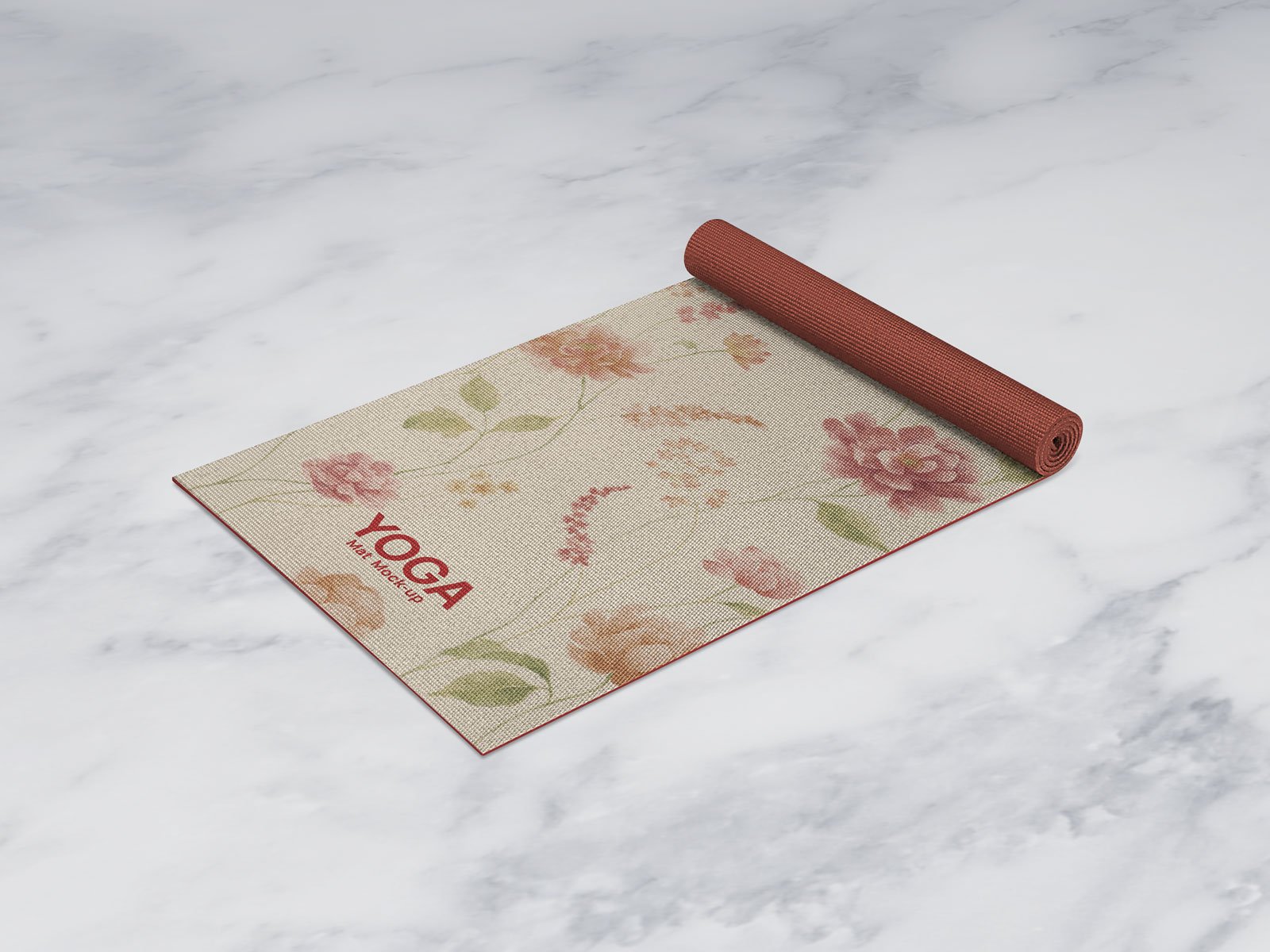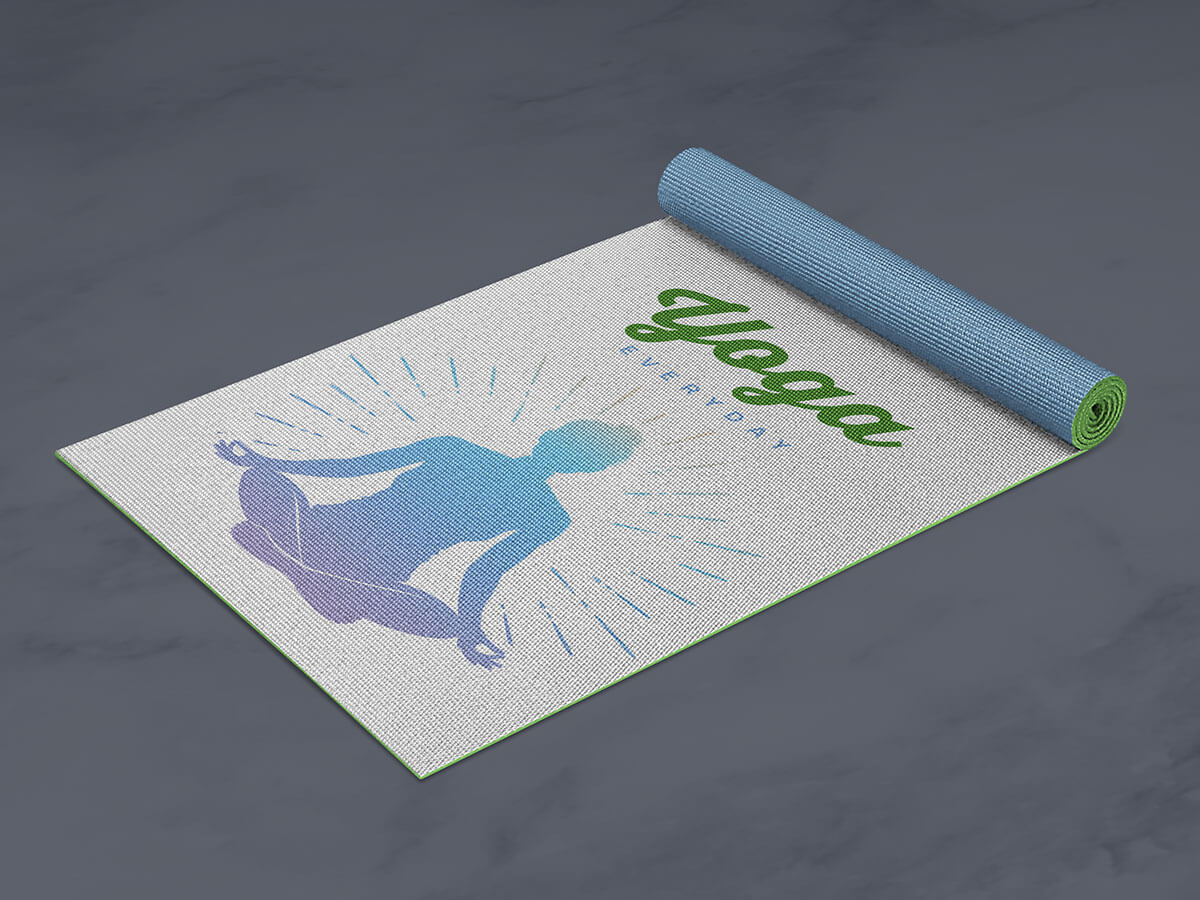 Available Format: Layered PSD with smart object insertion
License: Free for personal and commercial usage
Zip File Includes: Free Yoga Mat Mockup PSD
Mock-up Resolution: 4000 x 3000 px

Note:
1. Free Yoga Mat Mockup PSD is allowed to share online (A Must Linkback to designbolts.com)
2. Say thanks if you like or share/tweet with your friends. That means a lot to me.
3. And don't forget to subscribe to receive for more high quality premium freebies & awesome articles only.
Download Yoga Mat Mockup
Latest Unique Free Mockups: