Hello there friends! Thanks so much for your love & support that you always show for our blogs, ideas, and designs. We would like to encourage you all to keep sending in your feedback and suggestions and never forget to share our blogs with the ones you love.
If you are our regular readers then you would know how much we appreciate artists around the world who share their secrets, tips and tricks as well as their interesting designs for their audience to look at, get inspired from and eventually create great stuff out of it too. And for our today's blog as well, we have something super fun to share with you guys. It is a fun illustration series of famous characters who want the same thing and it is created by a French artist, Linda Bouderbala.
In an interview, Linda said that she was already searching for fun ideas to work on when she decided to incorporate pop culture characters into her latest project of illustrations. She also said, "Starting with Diddy Kong and the Minions fighting over a banana, it gave me ideas about other objects that are coveted, for different reasons, by different people."
We are genuinely impressed by the ideas that Linda came up with and we know that by looking at her illustrations, you will also be able to think of something brilliant too. Now, let us have a look at what else she has created!
So, there is this one thing that Agnes loves and so does Deadpool and Linda picked that up so well in her illustration that she created one depicting the "love" for the unicorn in an adorable fashion. You can clearly see the need to have the unicorn between the two characters and we just love it.
Next up is the gold ring and we know that you also know who would want it. Yes, you are right, it is both Gollum (Lord of the Rings) and Sonic (Sonic the Hedgehog Games). Both these characters have a lot to with the gold ring and that tension can be seen in the illustration drawn by Linda.
Oh, you are going to love what we are about to share here; a frog and the characters who want to "have" it are Baby Yoda and of course, Princess Tiana. Baby Yoda was seen catching and then gleefully eating a frog in the episode named as "The Mandalorian" whereas; Princess Tiana is the one who kisses a prince who is then turned into a frog by the evil character of their story. And we all know that both Baby Yoda and Tiana would want to have the frog as amazingly depicted by Linda.
Both Bender and Homer want beer, we know that but what we did not know that this could be drawn into a brilliant illustration. The tension on their faces is quite clear but so, is the factor of adorableness and we can bet that you would have a good laugh after seeing this very illustration.
Those who know and grew up watching Scooby-Doo cartoons can tell how much Shaggy Rogers loves pizza, but we also know that Michelangelo loves to eat pizza too. We can bet that you must be remembering that very episode in which he takes the one slice of pizza and then wanted to have it all.
Jack-Jack is the fictional character from the movie The Incredibles and he loves to eat cookies but we have also seen the Cookie Monster grabbing a bunch of cookies and having them all our childhood so, it is not our place to decide who must get all the cookies in the world but we can legit have a great time seeing this one illustration created by Linda that shows Jack-Jack and the Cookie Monster "sharing" their love for the cookies.
Next up is a fantastic illustration that shows Garfield and Gaston and they both want one thing: a pillow. Both love to sleep and we can completely understand why they would fight over a pillow. Well, Linda knew how to put this up in an illustration and by using her imagination and skills, we can see Garfield and Gaston wanting to have the pillow.
A little too intense but accurate, Linda also worked on an illustration that shows two characters wanting to have a crystal ball. One is Bulma (Dragon Ball) while the other character is Joy. They want the crystal ball and we get it, but guys just look at their expressions. We surely love how Linda would have sat down and worked on these brilliant illustrations and now it is time for you to have a look at all the creations too.
And of course, once you are done, you must go just one thing and that is to share our blog with your friends. That is all for today and we will see you all next time with some more exciting content & ideas.
Credit: Linda Bouderbala
1. Diddy Kong And A Minion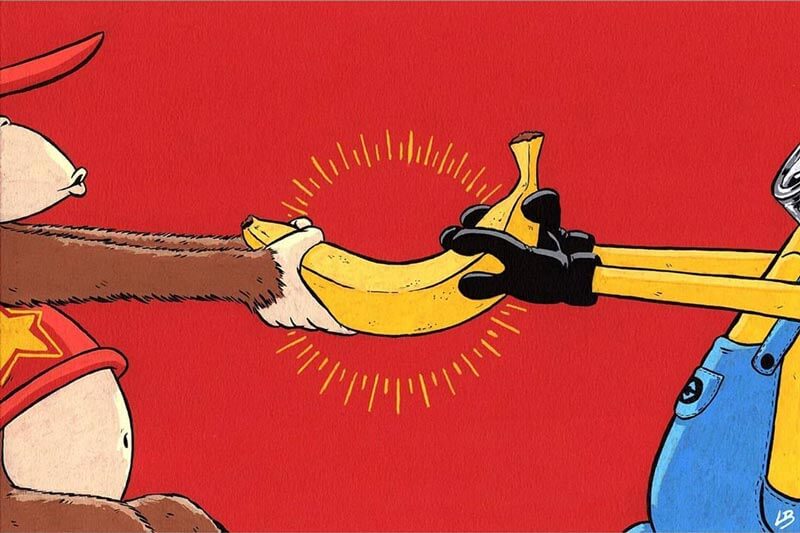 2. Bender And Homer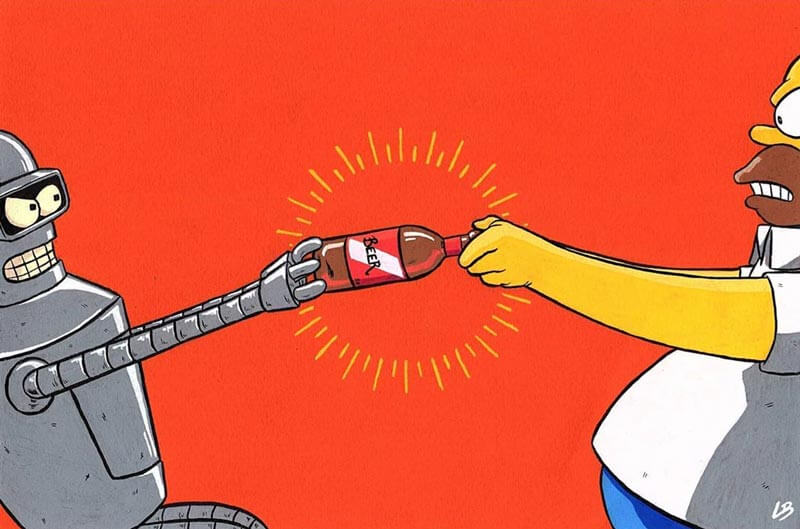 3. Bulma And Joy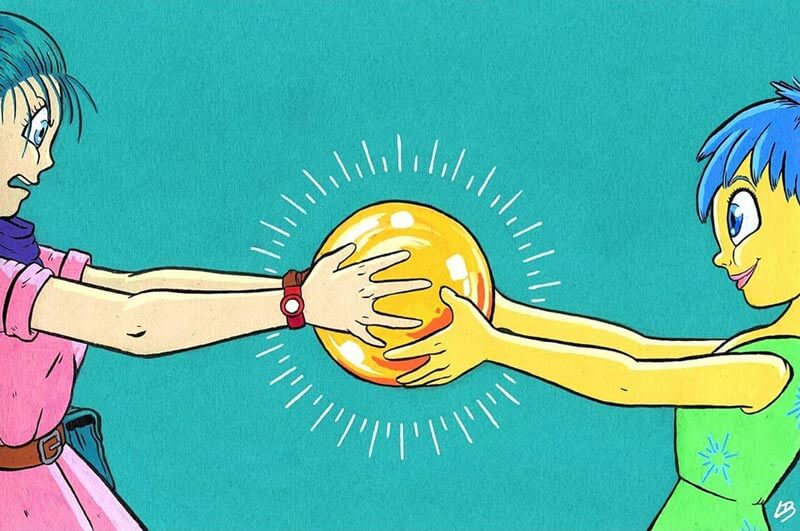 4. Shaggy And Michelangelo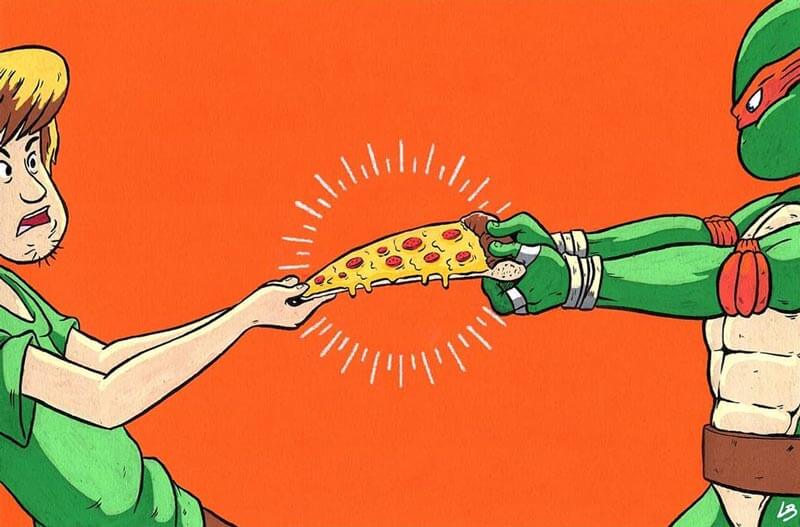 5. Gollum And Sonic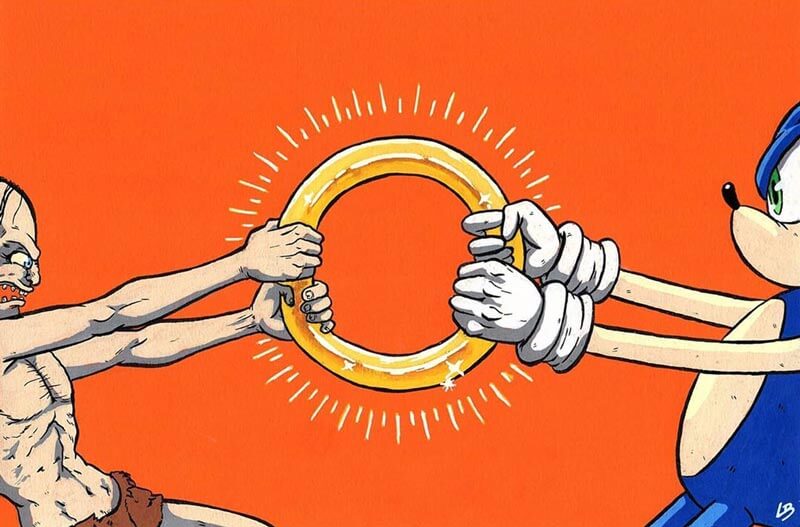 6. Jack-Jack And Cookie Monster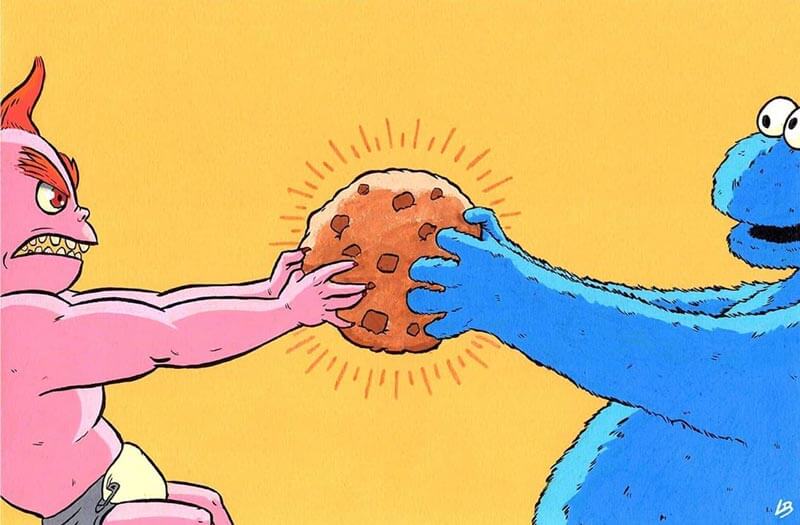 7. Agnes And Deadpool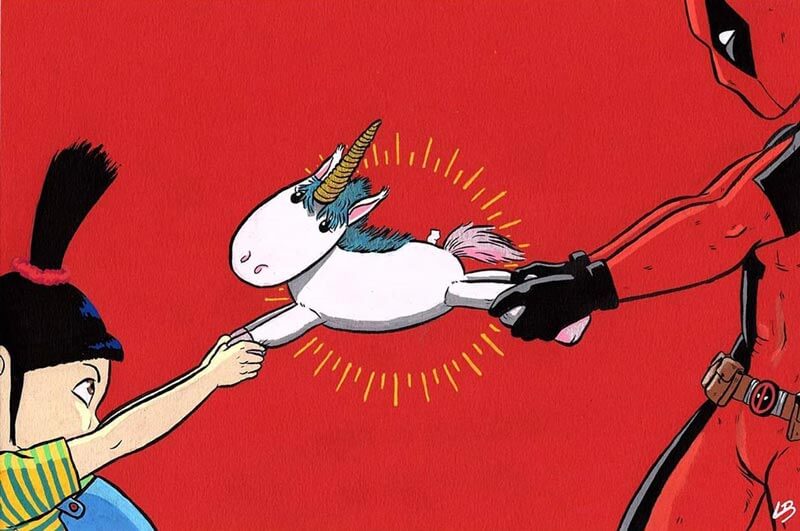 8. Garfield And Gaston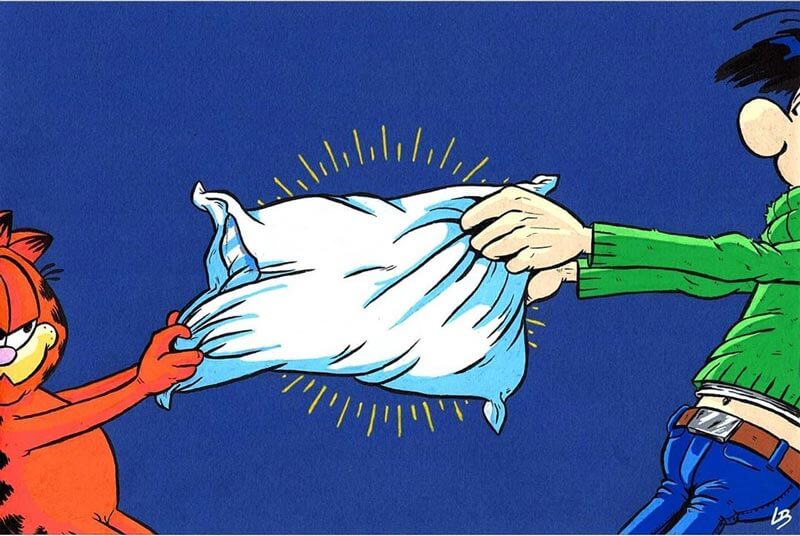 9. Baby Yoda And Tiana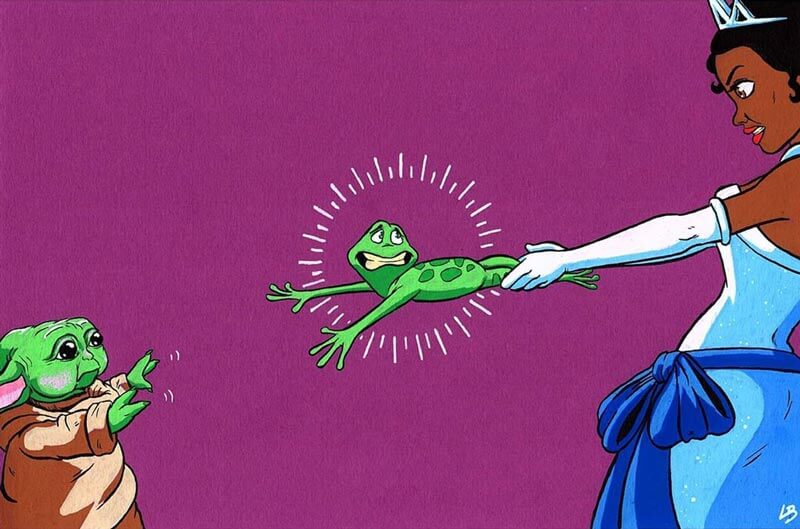 More Cool Illustrations: