If you own a website and you haven't heard about web accessibility or the ADA act, this article is for you.
It's been 3 years since a bind internet user won the first federal ADA title II web accessibility lawsuit, and 2 years since the Department of Justice made a statement confirming that ADA requires online businesses to be accessible to consumers with disabilities, but web accessibility is still slowly entering public consciousness.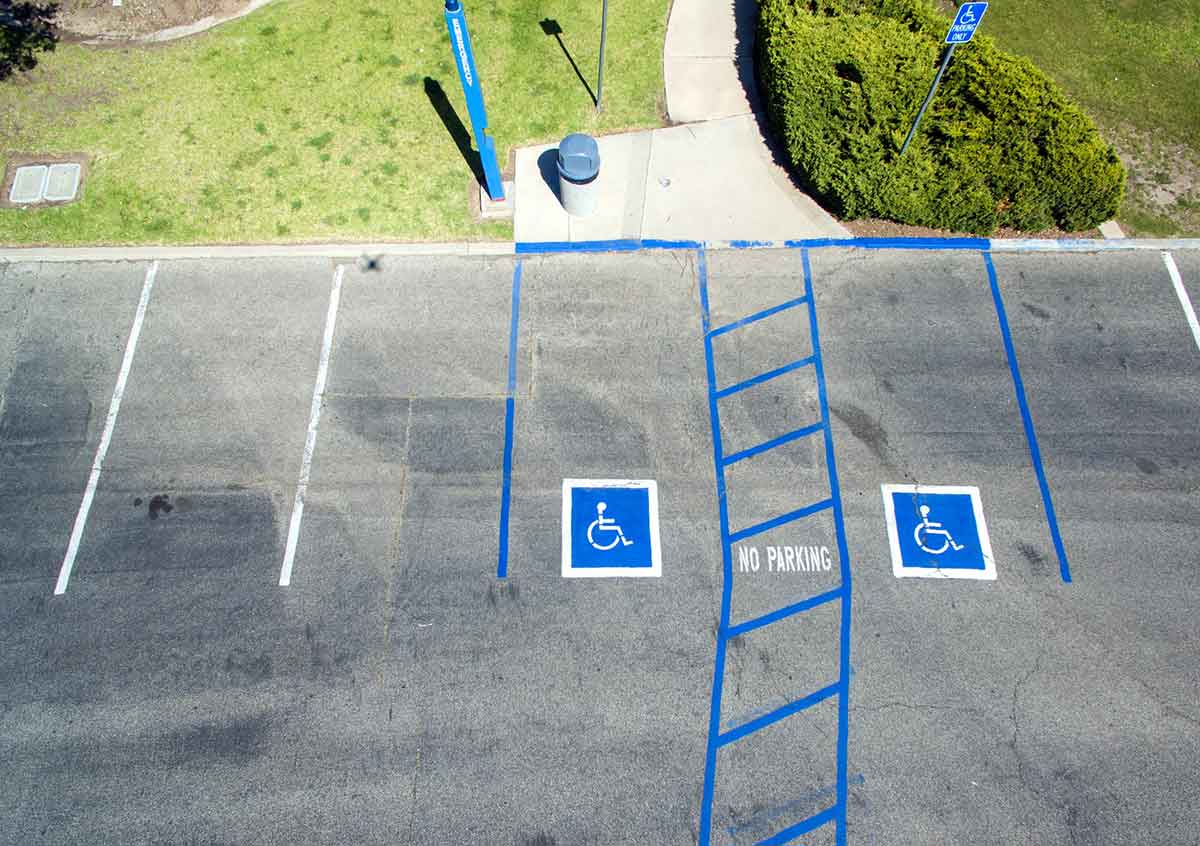 ADA title III compliance lawsuits are rising, and headline-grabbing web accessibility cases, like the 2019 Supreme Court ruling against Domino's Pizza, have helped draw website owners' attention to the issue. Disability activists have grown tired of waiting for websites to become accessible out of a desire to serve all users, and begun using "lawfare;" finding non-accessible websites and sending lawyer demand letters that cost an average of $20,000 to settle out of court.
Websites that aren't accessible are finally becoming unaffordable. Thanks to the slow but increasing awareness of web accessibility, consumers with disabilities today can choose where to spend their money and their time. They don't need to struggle through a non-accessible site just to buy a pair of shoes or read the news; instead, they can click off and choose your competitor who has invested in making their site accessible.
All of that comes on top of the threat of a costly lawsuit. As a result, website owners are waking up to the fact that they have no choice but to make their websites accessible to all users, both able-bodied and disabled. Website owners are stuck between a rock and a hard place. However, the challenge often seems far too great to be overcome. Making your website accessible means:
Ensuring that it is compatible with screen readers used by blind internet users;
Making it fully keyboard-navigable for anyone who can't use a mouse;
Simplifying the language for users with cognitive difficulties;
Stopping animations for people with photo-sensitive epilepsy;
Adjusting UX issues such as the font, text size, spacing, color, and contrast ratios.
Making all these changes requires you to adapt the website source code, but few website owners have the expertise to do that. They have no choice but to hire an expensive accessibility service provider, but the costs are often far too high.
Website owners are stuck in a situation where they can't afford to comply with website accessibility legislation, but also can't afford not to comply.
Free accessibility plugins promise a way out…
And then free accessibility plugins like UserWay.org and WP Accessibility come on to the scene. They promise to fix all your web accessibility issues in one go — all you need to do is to install the plugin onto your website, and it will do the rest. Sounds great, it's both free and it works right? Well, it's neither.
Most website owners see this as the answer to their prayers and, understandably enough, take their promises at face value. Unfortunately, most free accessibility plugins don't follow through on all their claims.
…but leave website owners stranded
As the saying goes, you get what you pay for. Free accessibility plugins succeed in addressing some accessibility issues, but they don't go far enough. As a result, website owners are left believing that they've opened up their site to users with disabilities — until a lawyer demand letter arrives at their door, and a plugin like Userway won't save you.
Free accessibility plugins mostly generate a design overlay which sits on top of the existing site and adjusts the user interface to make it more user-friendly for visitors with disabilities. These overlays are generally work to:
Change the color and contrast ratio of the text
Adjust text sizing and spacing
Enlarge the cursor
Expand clickable fields
These all sit on the Front end only, and don't make your website truly accessible. Some also succeed in changing fonts to one that is more readable and improving text alignment, but that's as far as it goes. These adaptations do help users with low vision or fully-able users who are browsing the internet in poor lighting, but they don't add up to full website accessibility.
One of the biggest issues is that no free plugin supports the screen readers that blind users rely on to browse the internet. They don't provide role building, or alt tags for images, or make it possible to navigate forms and popups with a screen reader. There is one plugin which claims to support screen readers, but this is not the full truth; it actually provides its own screen reader built on proprietary software, which doesn't work with the NVDA and Jaws-based screen readers that are used by the majority of the blind community.
There's no free plugin that enables full keyboard-only navigation, which is crucial for meeting web accessibility requirements. There are so many reasons why someone might be unable to use a mouse, including having motor disease, arthritis, a broken arm, amputations, muscle weakness, or even just a broken mouse, but plugins that don't support keyboard navigability block them all out. Some plugins do allow the user to shift focus with the keyboard, but none of them do so consistently through forms, popups, drop-down menus, etc. When you consider the fact that most web accessibility lawsuits come from blind users and users with motor disabilities, free plugins don't do much to protect you.
Recommended: