Hey there friends! We are back with yet another amazing blog of ours along with a free mock-up PSD but before we get started, we would love to catch up with you all so, tell us how is it going at your end? How is your work life treating you and did you happen to learn a skill or two? Well, if you haven't done anything apart from the regular routine then that's fine too because this ain't a competition and we are still trying our best to fit in – especially since we have to get back to the new normal during the time of the Coronavirus.
Allow us to share what we have created for you guys and how it will help you and your clients in getting done with contracts and things in a more professional way. So, here we have created this free signature mock-up PSD file for you guys that will allow you to create your own signature(s) in no time. The main reason that forced us to work on this project is the fact that during those days, when the outbreak was hitting huge groups of people, work places were shut down.
No one really had an idea about the re-opening of their offices etc. because most of us did not even know if we were able to flatten the curve. With a sudden change of plans, employers, team members and everyone had to think smartly in a way that the official work flow does not face any impacts and like they say that modern problems need modern solutions, we decided to help you all in our own creative way.
Before the outbreak of the deadly virus, many organizations were already working on signing new business contracts with their business partners. New team members were being hired to work on upcoming projects, people were also planning to move to a new place, city and even country and the documents were being worked on. And since you have to be there in person to sign on the contract papers, many people thought they will lose the opportunity of going big with a client or they might not move to their new house only because they were not able to get hold of their papers.
For any such purposes, all you have to do is to create your signature mock-up which can then be used on your behalf, even if you cannot reach at the office of your lawyer, your business partner or your employer for one reason or the other. We did not want any of our readers to experience the fear of missing out on opportunities they have worked all their lives to get and that is why we have created this free signature mock-up PSD. Continue reading to know how you can edit it and make it work for your own professional paper work!
As you know that we keep all our mock-up PSD files highly editable so, that you can create whatever you want to create by incorporating your own smart objects or working on the ones that we create our designs with. Our free signature mock-up PSD file comes up with the same freedom and it will let you create your own signature mock-ups within minutes. However, there are a few design tips that we would like to share with you guys in order to help you determine the safety precautions that you must keep in mind when it comes to sensitive information.
We understand that your signature is one such thing that has the power to withdraw money from your bank account on your behalf or a contract between you and the other parties can be finalized because you already have the signature on the documents. So, to avoid any situation that might cost you money or security, you must keep different signatures for different types of official dealings. For example; you can keep one signature for your identity card and anything that is related to banks but you can also use another slightly different signature for your professional contracts.
And as you can see that we have also incorporated human element to our free signature mock-up PSD to give you a fair idea about the space that you have to create your very own signature mock-ups. Feel free to experiment with fonts and styles that you think will look great once you are all set to share the document with your partner or concerned person(s) so, that the deal can be made.
Since this is a sensitive piece of personal information, we would encourage you all to create multiple mock-ups especially if you are working on the project for a client so, that everyone is on the same page.
That is all for our today's blog! We hope that you will have a great time creating your designs using our free signature mock-up PSD file. Don't forget to share your feedback with us in the comments section down below!
Free Female Artist Signature Mockup PSD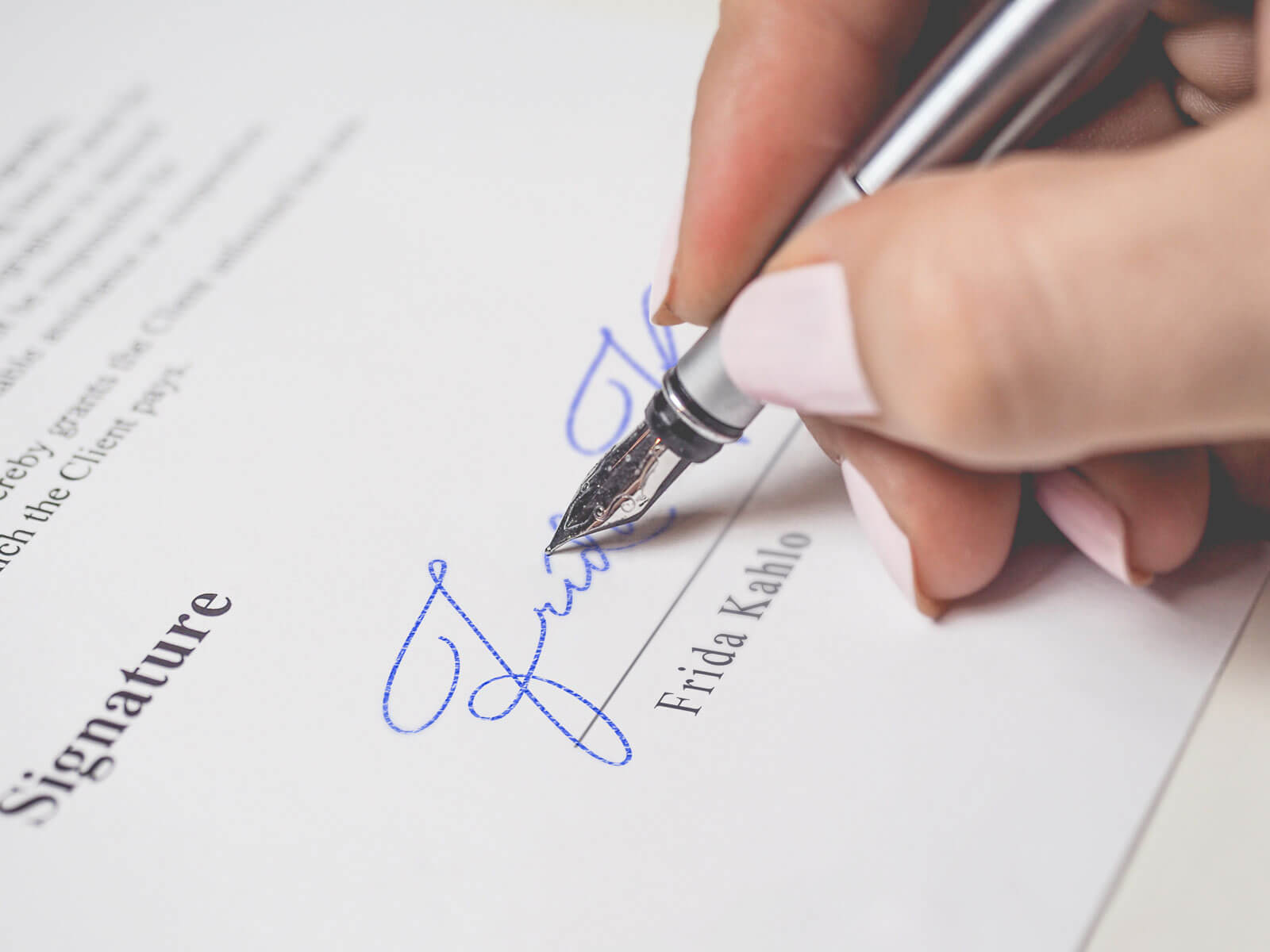 Available Format: Layered PSD with smart object insertion
License: Free for personal and commercial usage
RAR File Includes: Free Signature Mockup PSD
Mock-up Resolution: 4000 x 3000 px
Note:
1. Free Signature Mockup PSD is allowed to share online (A Must Linkback to designbolts.com)
2. Say thanks if you like or share/tweet with your friends. That means a lot to me.
3. And don't forget to subscribe to receive for more high quality premium freebies & awesome articles only.
Download Signature Mockup
More Unique Mockup PSD Files: