Hi there everyone! We hope that you guys are taking great care of yourself and are also making sure that you do not miss out on our creative ideas, design templates and mock-up PSD files for your personal and professional projects. And we would also like to thank you all for being super supportive and for always sending in your positive feedback.
Earlier this week, we were working on the list of ideas that are being designed and created when we came across one of the requests in which our reader asked us to share an in-store product display stand mock-up PSD so, here we are. We have made this free PSD file for you guys, it is highly editable and it will allow you to design whatever you want to design in no time.
As we all know that the entire world went through a massive lockdown ever since the deadly Coronavirus started to infect large groups of people and governments announced the closing down of super markets, malls and even small shops so that the curve could be flattened. It was no doubt, a sudden call and everyone was supposed to do as per the government orders.
Now, we are glad to mention that many countries were able to fight back and now it is safe to re-open work places, shopping malls etc. but there is one thing that needs attention and that's the revamping of your store / shop. And when we say revamping a place, we mean that you will have to consider putting up a new shop fascia, banners, shelf talkers and of course, in-store product display stands. Because let us get real, the shops etc. were closed for like three to four months so, you might want to welcome your customers and guests with something new & different.
We understand that there are chances that businesses must be low on budgets and that's okay because you can literally start with one or two promotional materials at first and then plan on doing the entire shop of yours. Starting off with the in-store product display stand first, we are going to be sharing a few interesting and easy to follow design tips with you guys which will help you in designing stunning designs for the display stands. Continue reading to know more!
Since most of the in-store product display stands are placed at stores etc. by the brands themselves with the right amount of boxes, packs or bottles that happen to store the product which means that there is a set of guidelines that must be followed to design the display stands.
The height and width can vary as per the demand of the business and the area where the display stands have to be placed however, it is important to keep the designs attractive enough to be noticed in an instant – because you know, there are going to be fifteen more product display stands in the aisle and customers only look at the ones which they find attractive. To achieve this purpose, the branding team has to make sure that they are putting something exciting to even look at. And of course, with colors, design, and attention grabbing copy, you will stand apart in the crowd.
Then there are stores and shops that keep the in-store product display stands plain as in no branding whatsoever, you can choose different designs of the display stand itself to categorize the products. For example; if you own a stationery store and you stock items of local vendors then you can have the products displayed as per the demand of the customers like display stands for stationery items can be placed near the entrance and you can place house decor items on stands that are placed a little farther from the main door.
Shelves with different sizes and styles can also grab the attention of your potential customers as they will be intrigued to see what you have got there and then they will spend a few bucks to check out the product. You can experiment with the look & feel of the display stand to see what works best for you as a business.
And before we wrap our today's blog, we would love to mention it here that we have kept the in-store product display stand in a half side view so, that you and your team as well as your client can get a clear idea about the entire display stand and its branding details.
Okay so, that is all for today! We hope that our blog and free in-store product display stand mock-up PSD file will help you work on brilliant designs. What are you waiting for now? Get your hands on our free mock-up PSD and start creating right here, right now! Oh, and don't forget to share the blog with your favorite colleagues too.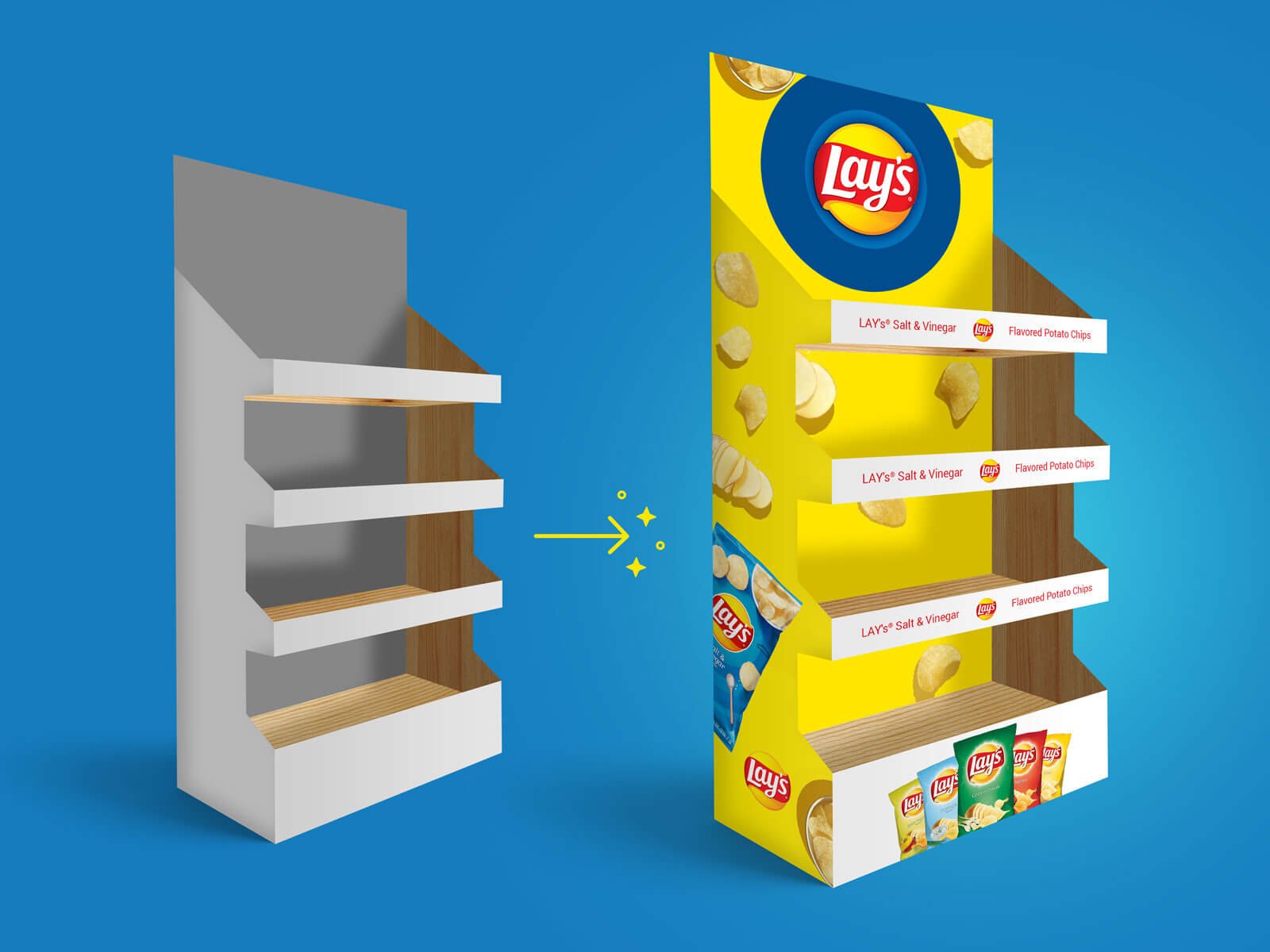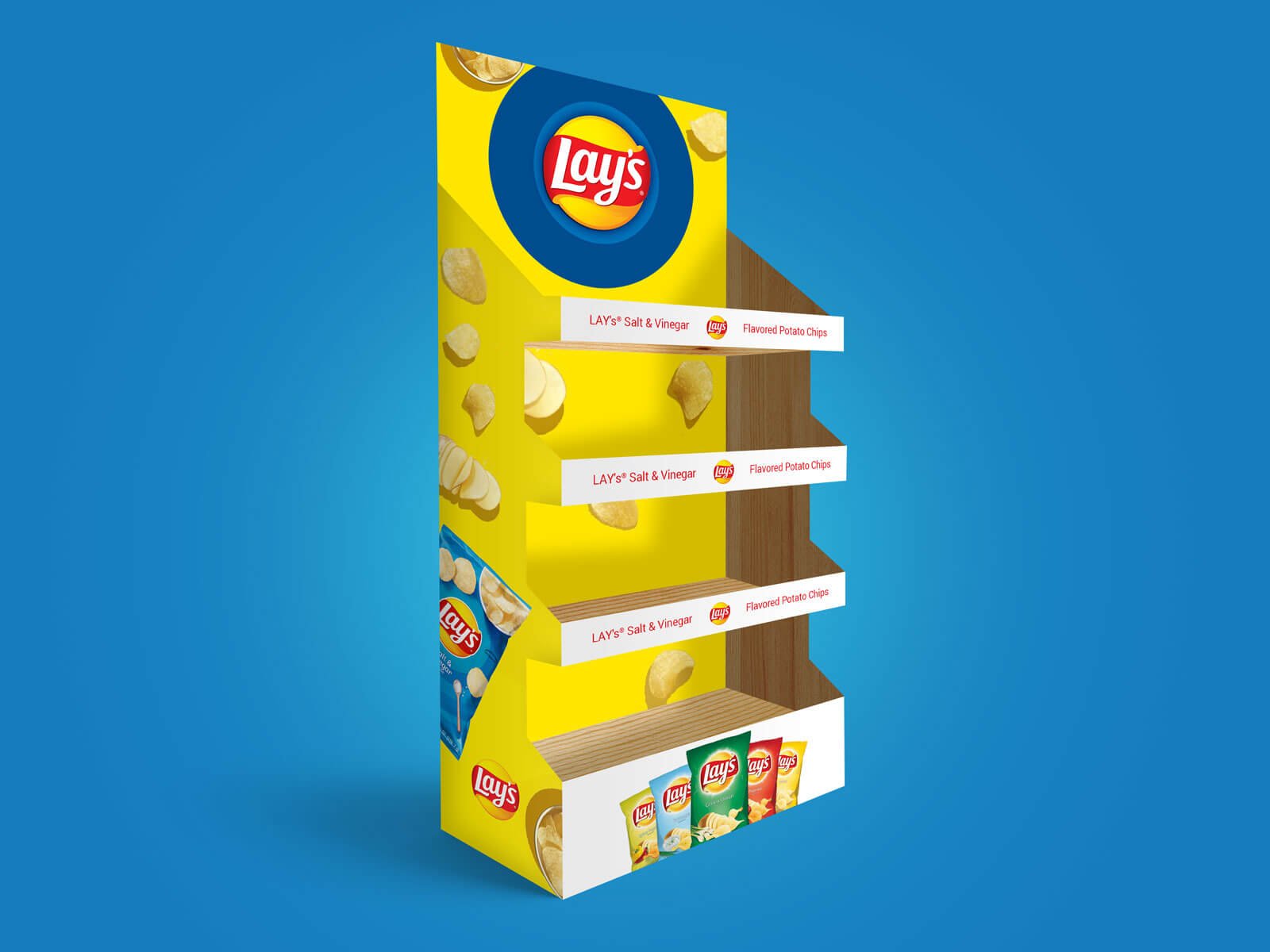 Available Format: Layered PSD with smart object insertion
License: Free for personal and commercial usage
RAR File Includes: Free Display Rack Mockup PSD
Note:
1. Free Product Display Rack Mockup is allowed to share online (A Must Linkback to this post)
2. Say thanks if you like or share/tweet with your friends. That means a lot to us.
3. And don't forget to subscribe to receive for more high quality premium freebies & awesome articles only.
Download Product Rack Mockup
More Awesome PSD Mockups: