Hello there friends! We hope that you all are taking good care of yourselves are also following all the SOPs to stay safe from the Coronavirus. Although, many countries around the world have successfully flattened the curve but there are still a few countries that are suffering from the second wave of the virus and we genuinely hope and pray that everyone makes it till the end in all ways healthy.
There is something that we have to keep this in mind that even though the risk in many countries is not too high, but we must follow a number of SOPs to ensure our safety. As we know that workplaces, shopping malls and educational institutions are in the process of being reopened, everyone is requested to do the following:
Wear disposable gloves before leaving the house for work etc.
Keep your mouth and nose covered with a face mask or shield.
Always keep a sanitizer bottle with you and use it whenever it's needed.
Cough and sneeze responsibly and if you are sick, then stay in-doors no matter what.
Be socially distant as much as you can – it's not only important for your own self but it will help you save many around you.
And then there are multiple other tips and hacks that are being shared with the masses on a daily basis as per the requirements and risks in a specific area for example: if there are any religious or cultural events that are celebrated at a huge scale, the community is asked to either postpone the celebrations etc. or various wise announcements have been made to organize virtual gatherings so that absolutely no one gets sick.
– – – – – – – – – – – – – – – – – – – –
Buy Face Masks:
– – – – – – – – – – – – – – – – – – – –
We know that we can control and manage doing a couple of things from our houses like digital marketing agencies can work from home and multiple organizations have adopted the work model and will remain closed till next year but what about banks and courier service providers? Or students and their teachers because let's be honest, home schooling is not an easy thing to do and our educational institutions will have to reopen schools etc. eventually.
Keeping one thing in mind that young children cannot really take care of themselves especially when they are with their friends, we decided to create a list of 30+ best Coronavirus face shield masks for them. Yes, face masks do come in handy, but we are talking about the playful ones here and we really want them to be safe, right? So, why not we provide them with the stuff that will allow them to be themselves and will also save them from all the deadly droplets in the air? If this sounds like a good idea, then we'd encourage all of you to go through our list of best face shield masks for the kids.
Let's talk about the types and parts of the face shield masks first! We thought of adding different types of masks to the list as choices and requirements vary from person to person so, you will be able to get your hands on a shield mask that comes with a baseball cap (detachable) or you can get the simple one too that comes with the anti-fog shield. All these masks are light weight and transparent so anyone who would wear them won't have to fix the mask while communicating with someone face to face and these shield masks won't be a problem if the child feels like eating their snacks or anything.
One of the best things about these face shield masks for kids and young children is that they come in a pack of five and you'll be glad to invest in them because they are also reusable. Another thing that can convince you to get the face shield masks is that they are unisex, so you do not have to worry about not finding your kid's favorite color.
And of course if your children are particular about the colors, then you will be glad to know that we have included face shield masks in our list that come in different colors and patterns like this Spiderman face shield mask is our personal favorite and we know that your child will be excited to wear it too.
If you are one of those parents or older siblings who easily get worried for your kids and siblings on a different level, then you must get these face shield masks right away and encourage the kids to start wearing them for practice so, that when they are sitting in the class-room or are playing in the ground, they don't feel weird about covering their face etc. like that.
We are sure that after reading our today's blog, you will be able to make an informed decision while going through our list of 30+ best Coronavirus face shield masks for kids & young children. Don't forget to share your feedback in the comments section down below and share the blog with your friends and family members too!
1. 50cm Hat for 1-3 Years Old Kid with Removable TPU Cover
2. Kids Face Cover with Shield Transparent Breathable Visor Windproof Hat Safety Face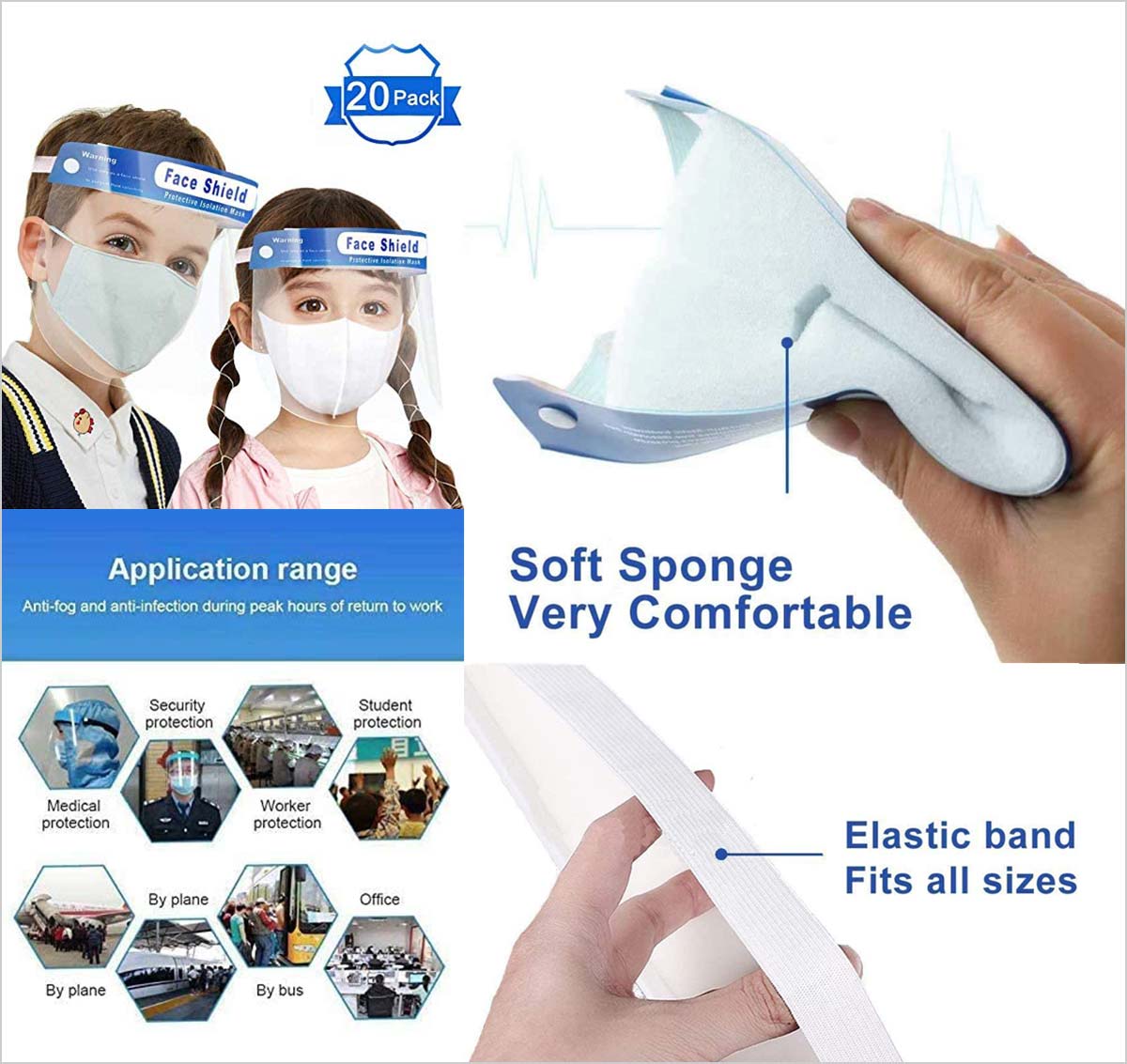 3. The Face Protector 5-in-1 Kid's Protective Gear Set –
Boys & Girls Reusable Cotton Face Mask, Face Shield, Safety Goggles, Protective Gloves & 5 Screen Wipes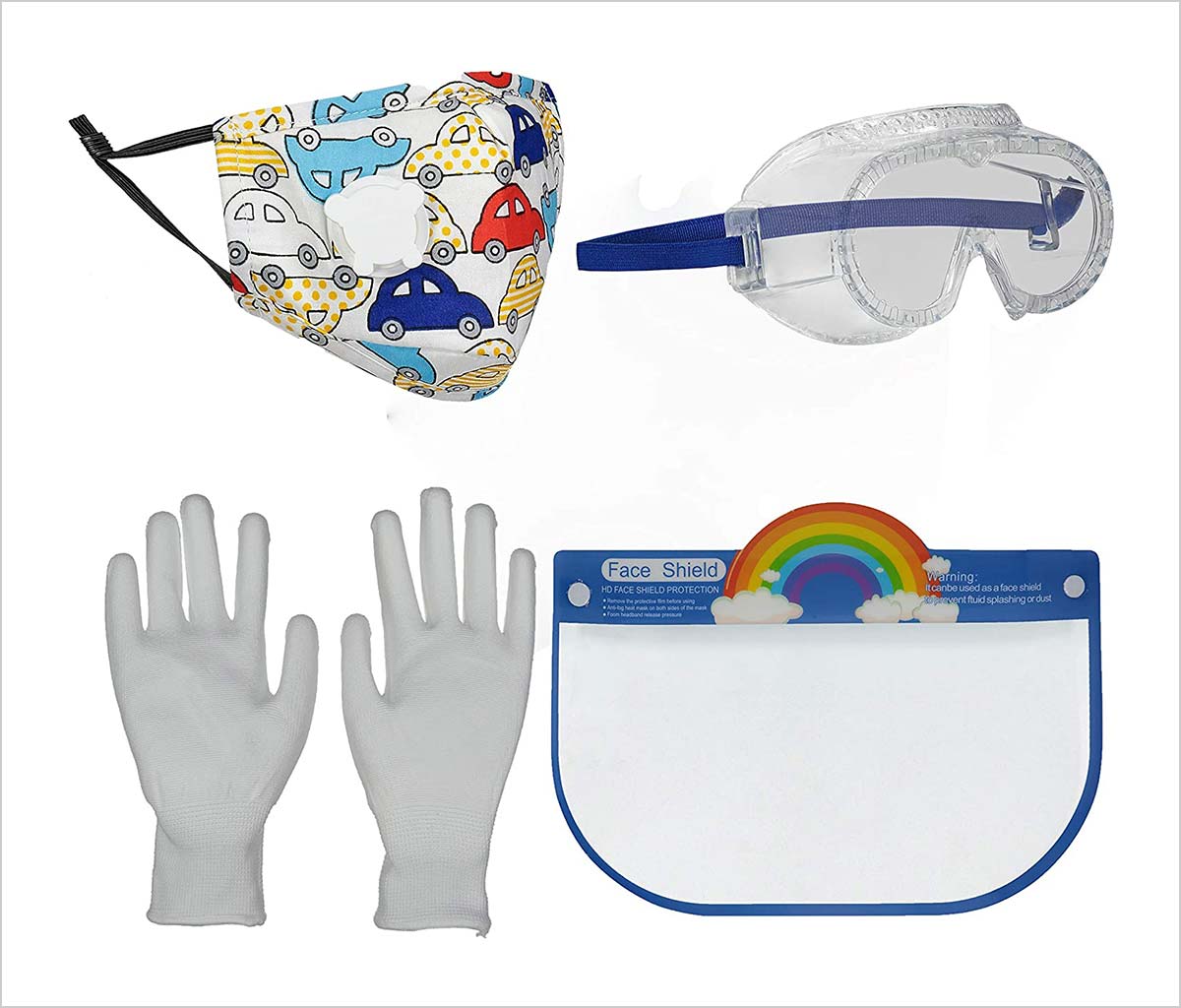 4. Kids Facemask With Clear Window Visible Expression For The Deaf And Hard Of Hearing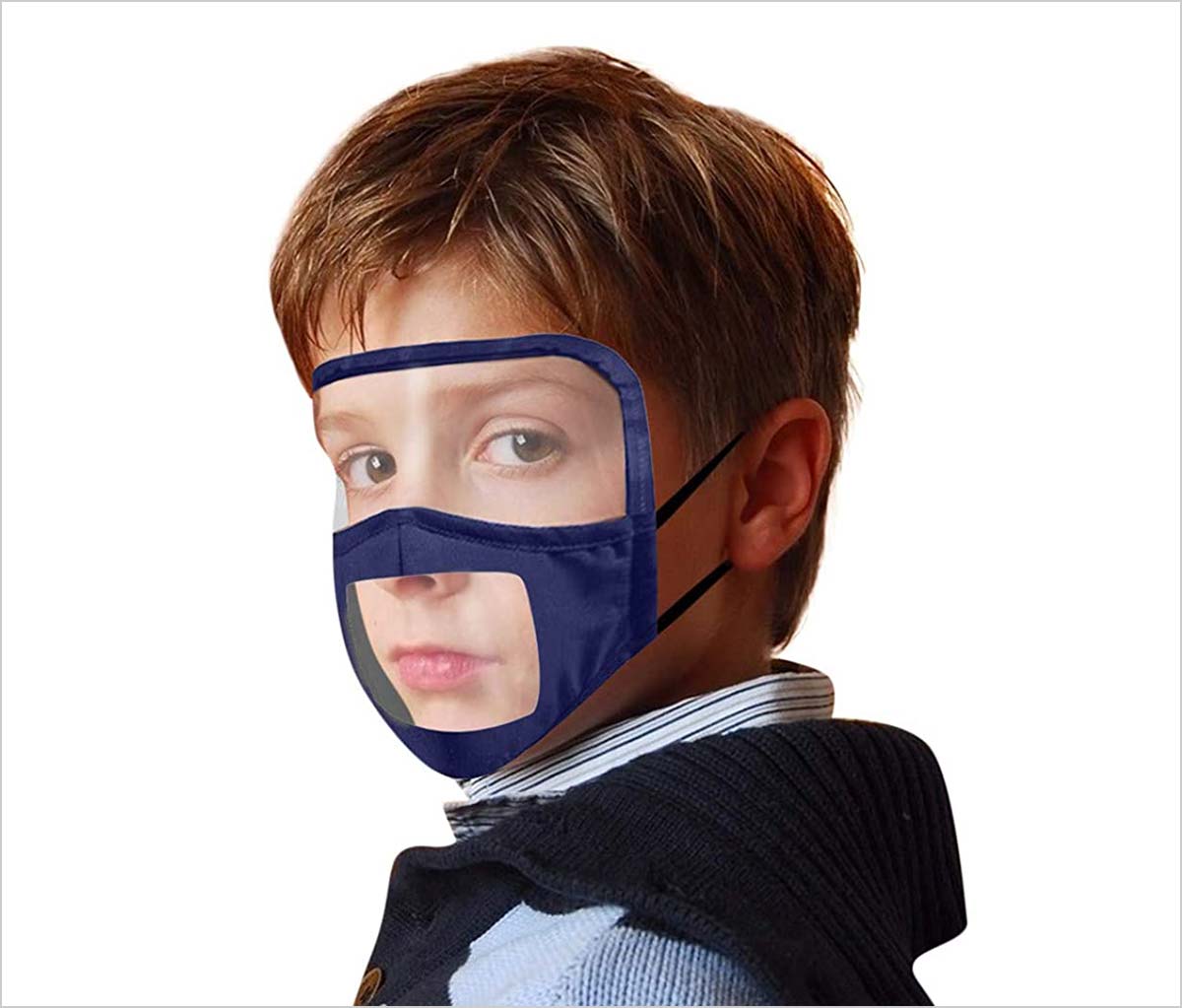 5. Kids Safety Transparent Shield Full Face Protective for Boys Girls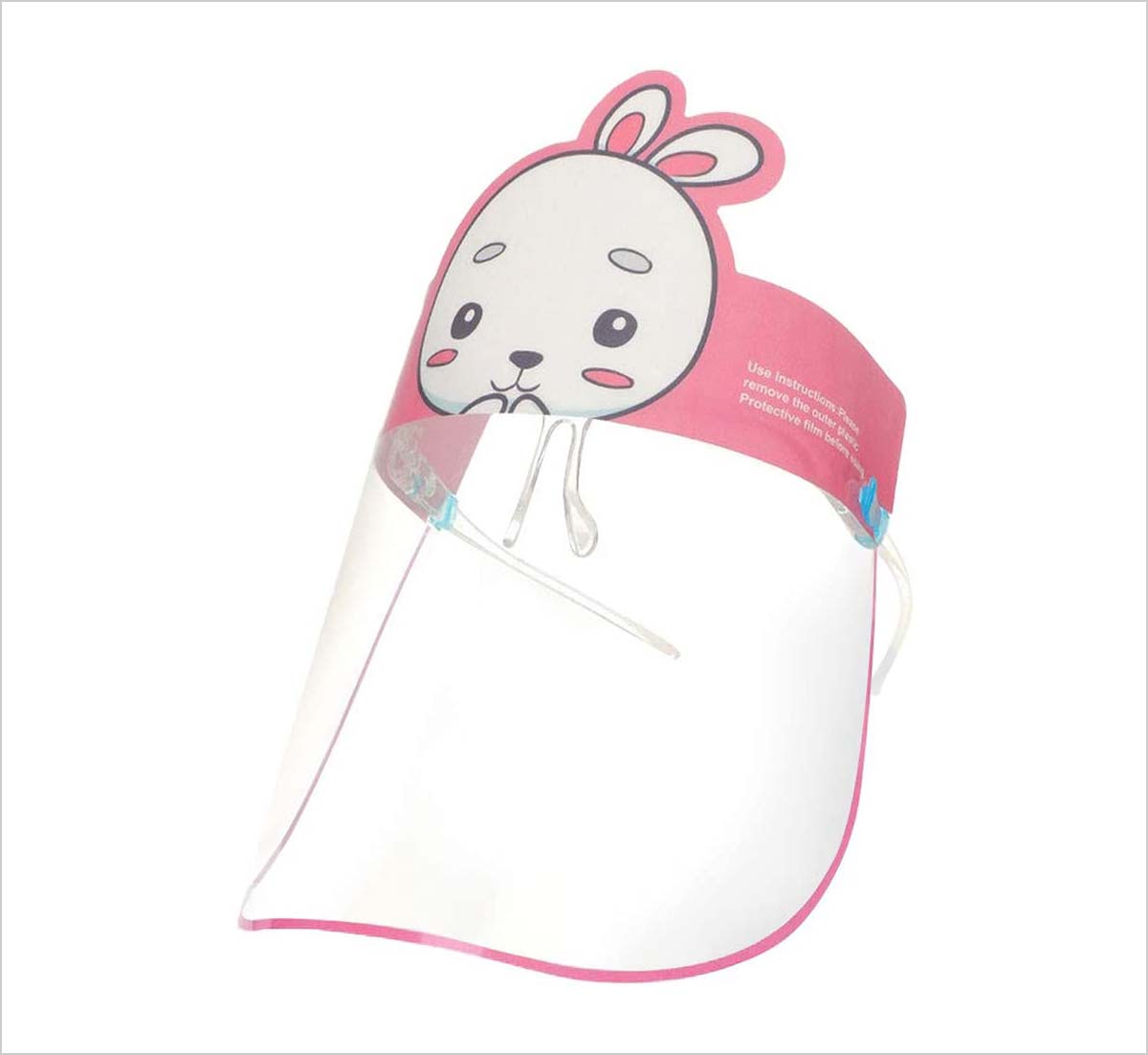 6. HARD 5 Pack KIDS SIZE Protective Face Shield in Rose | Made in Germany
7. Disney Buzz Lightyear Light-Up Helmet for Kids Multi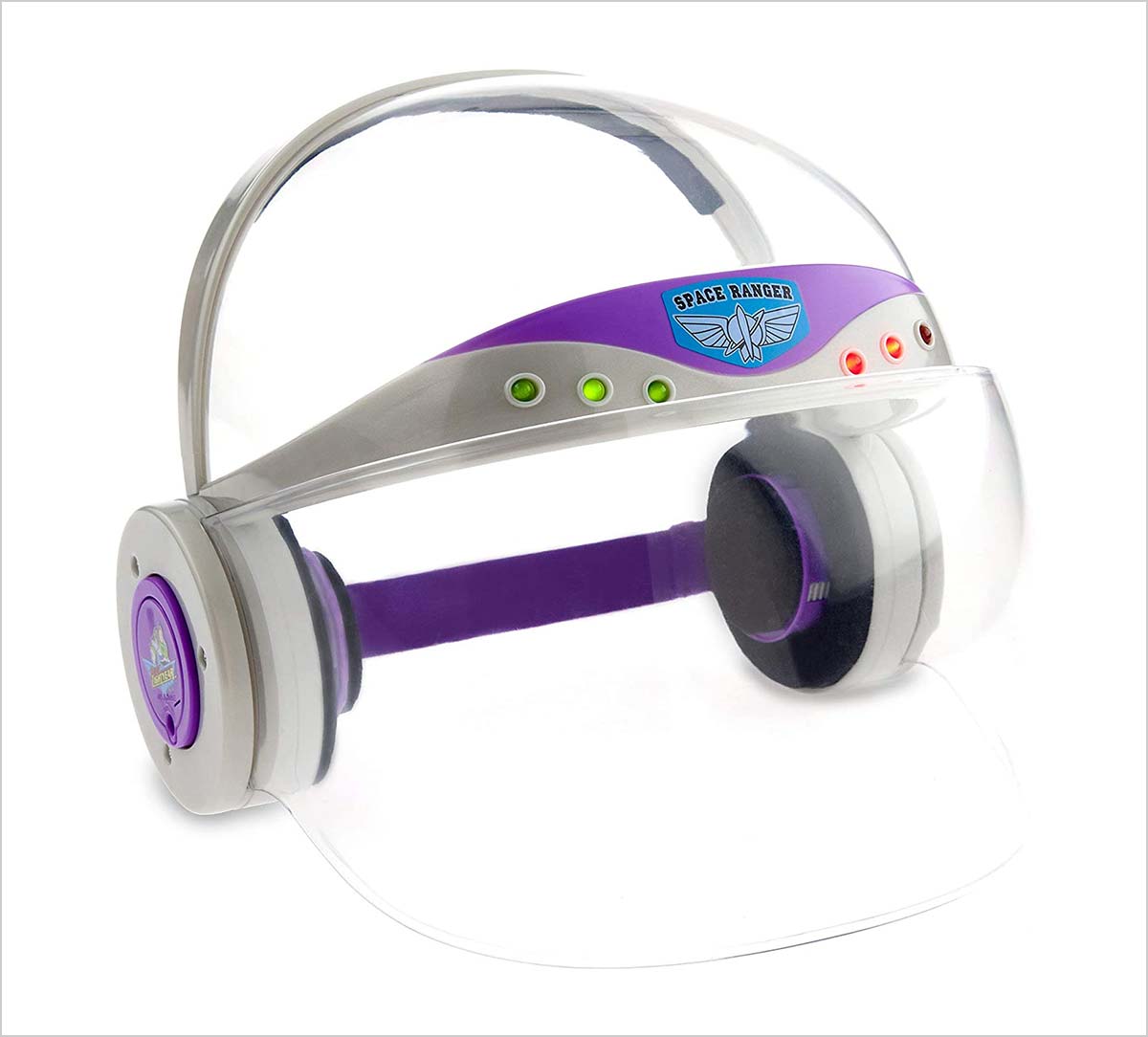 8. Safety Face Shields Protective Fisherman Hat,Black And Gray Leopard Animal Print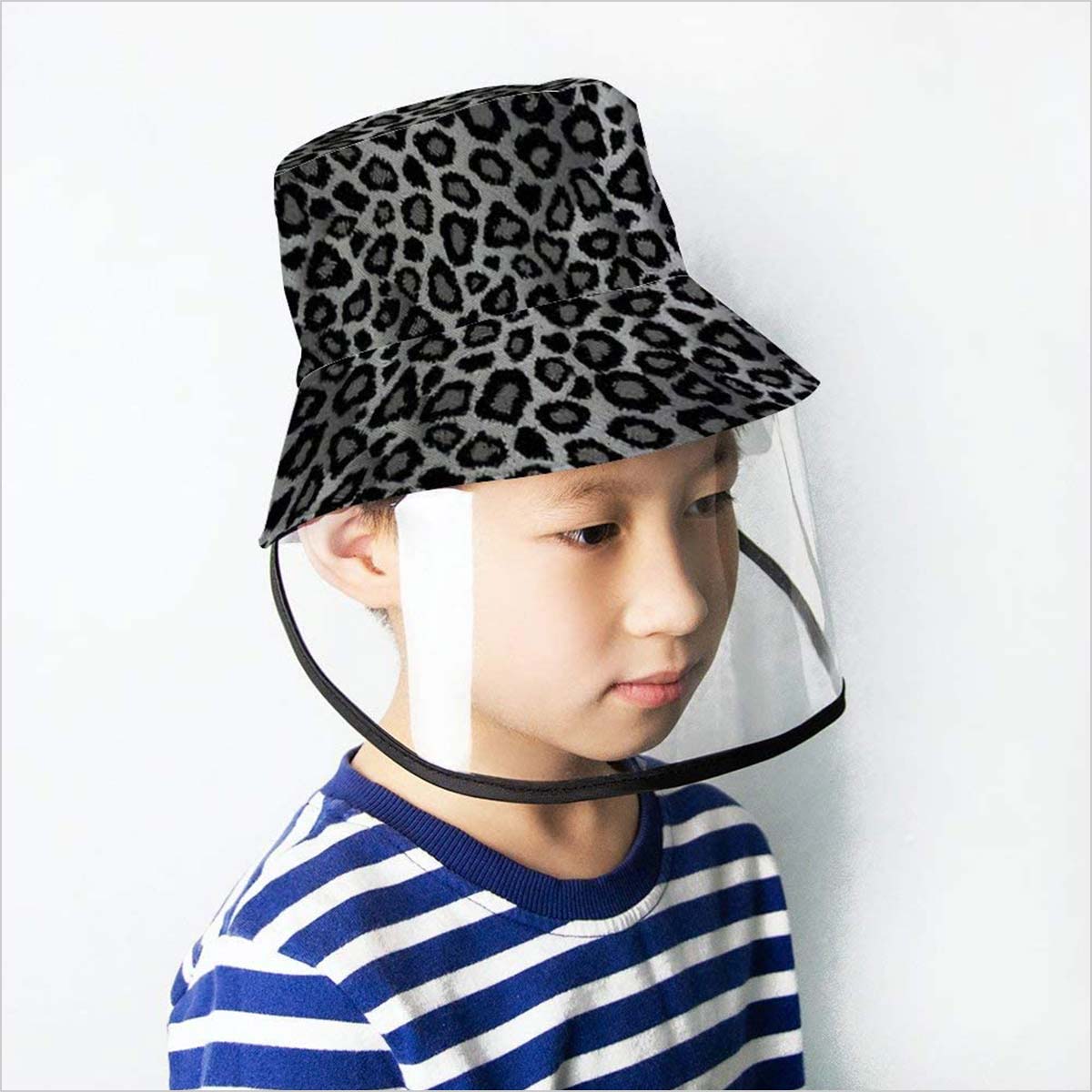 9. Kids Face Shields with Clear Vision, Adjustable, Lightweight and Breathable Summer Face Macks Newest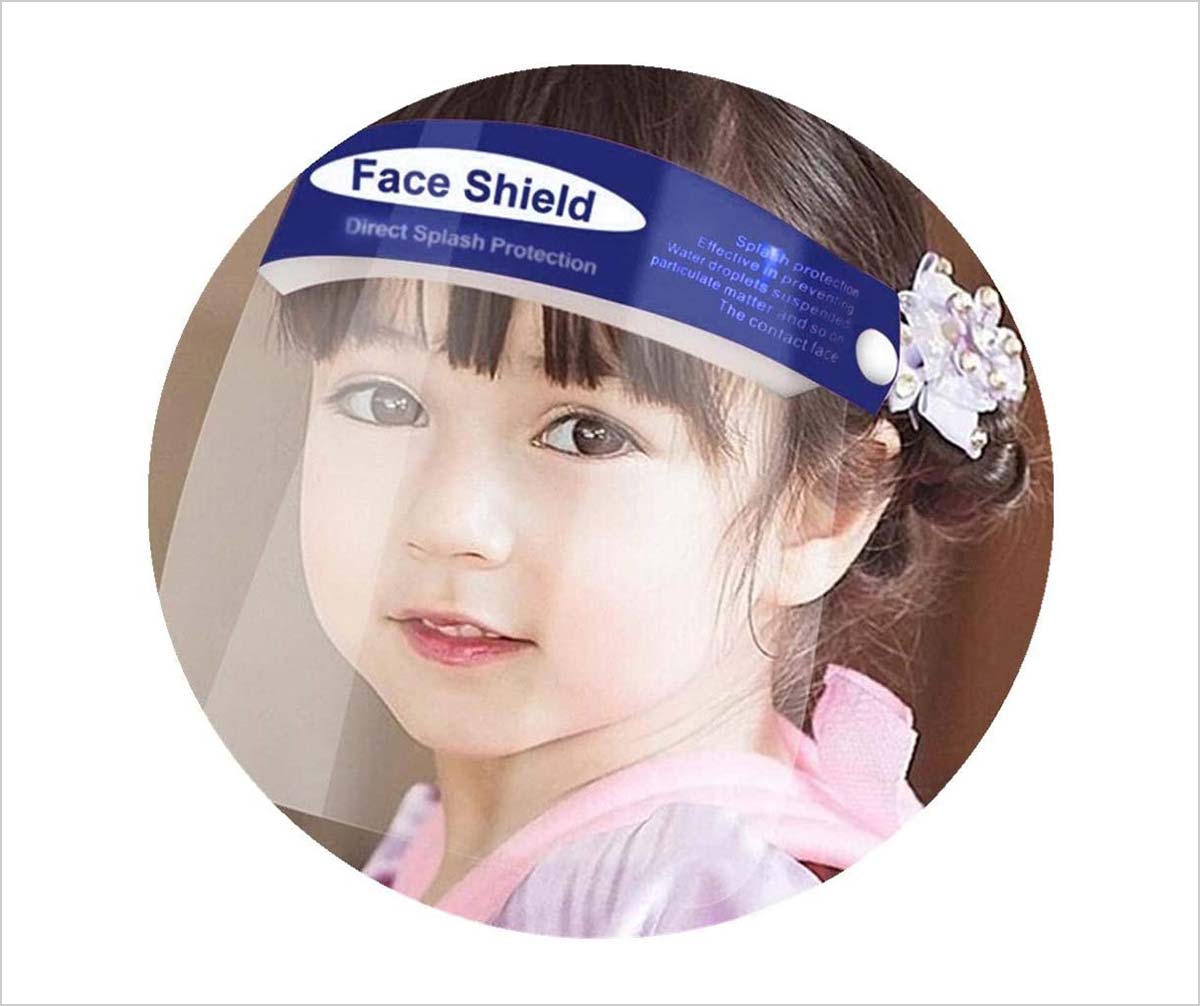 10. Ecnobia Reusable and Breathable, Face Bandanas with Eyes Shield (PVC)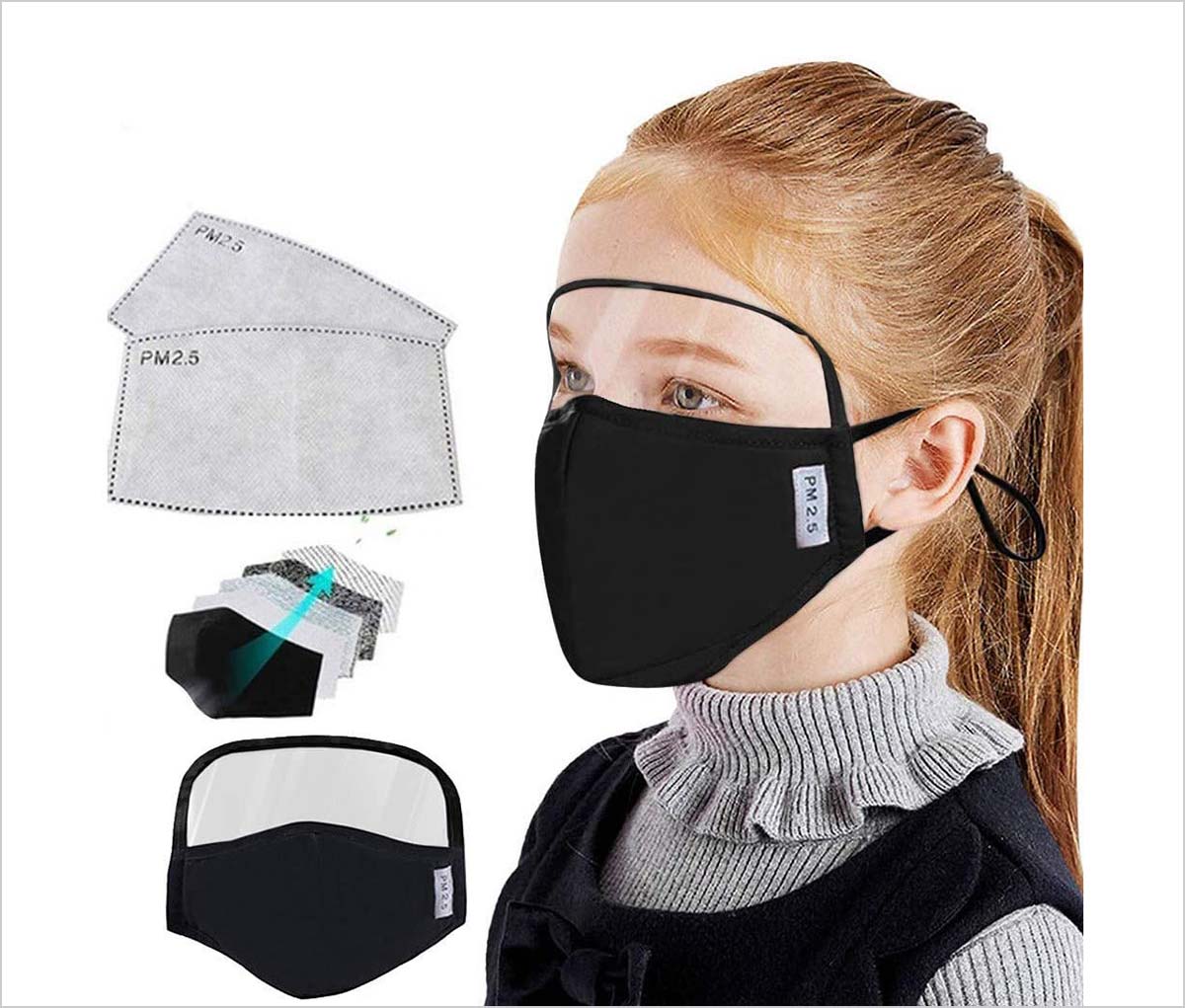 11. Multifunctional Safety Face Shield 12 Pcs for Kids and Adults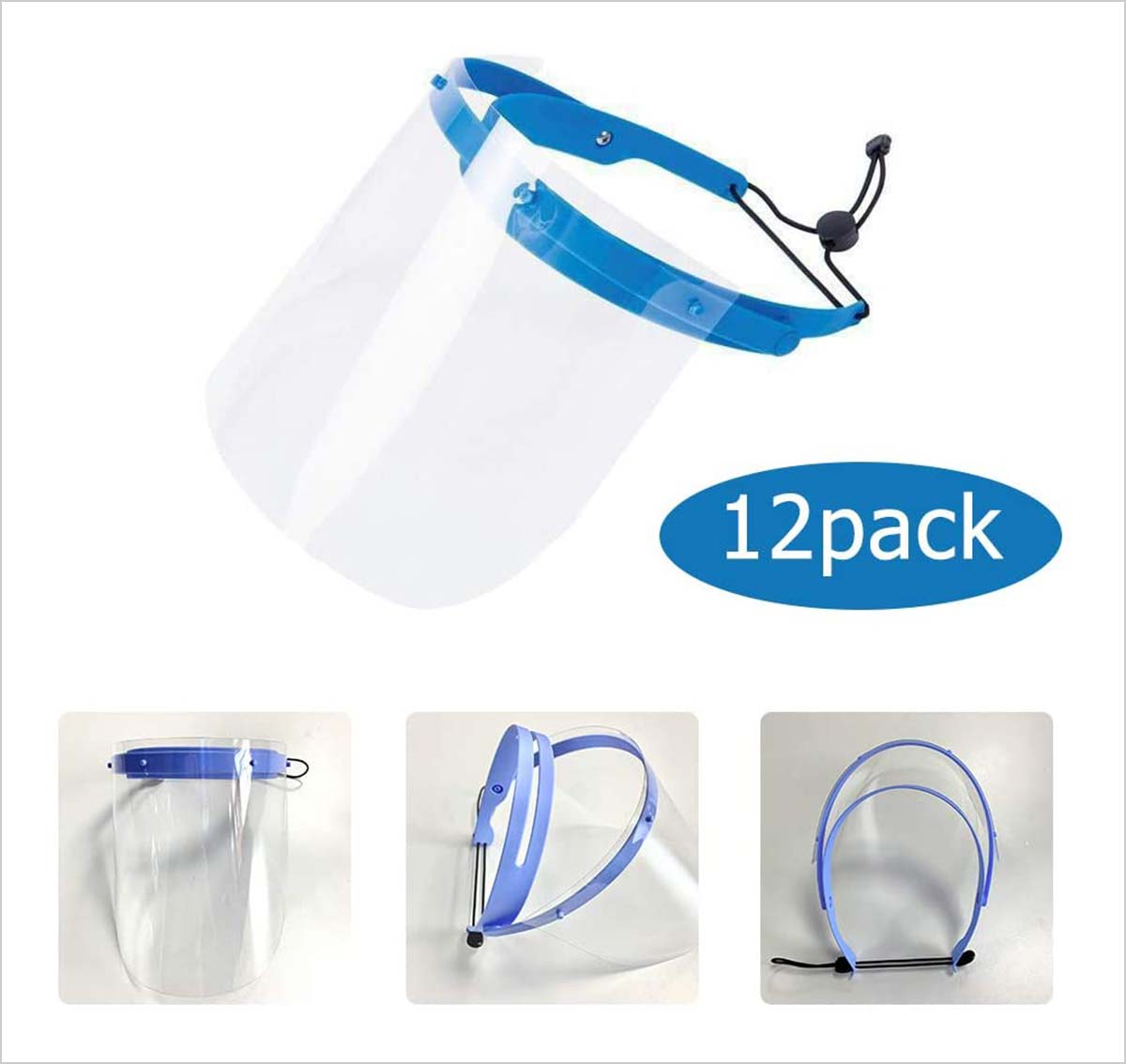 12. Full Face Shield for Kids.One Size Fits All, Ultra-Clear, Adjustable Strap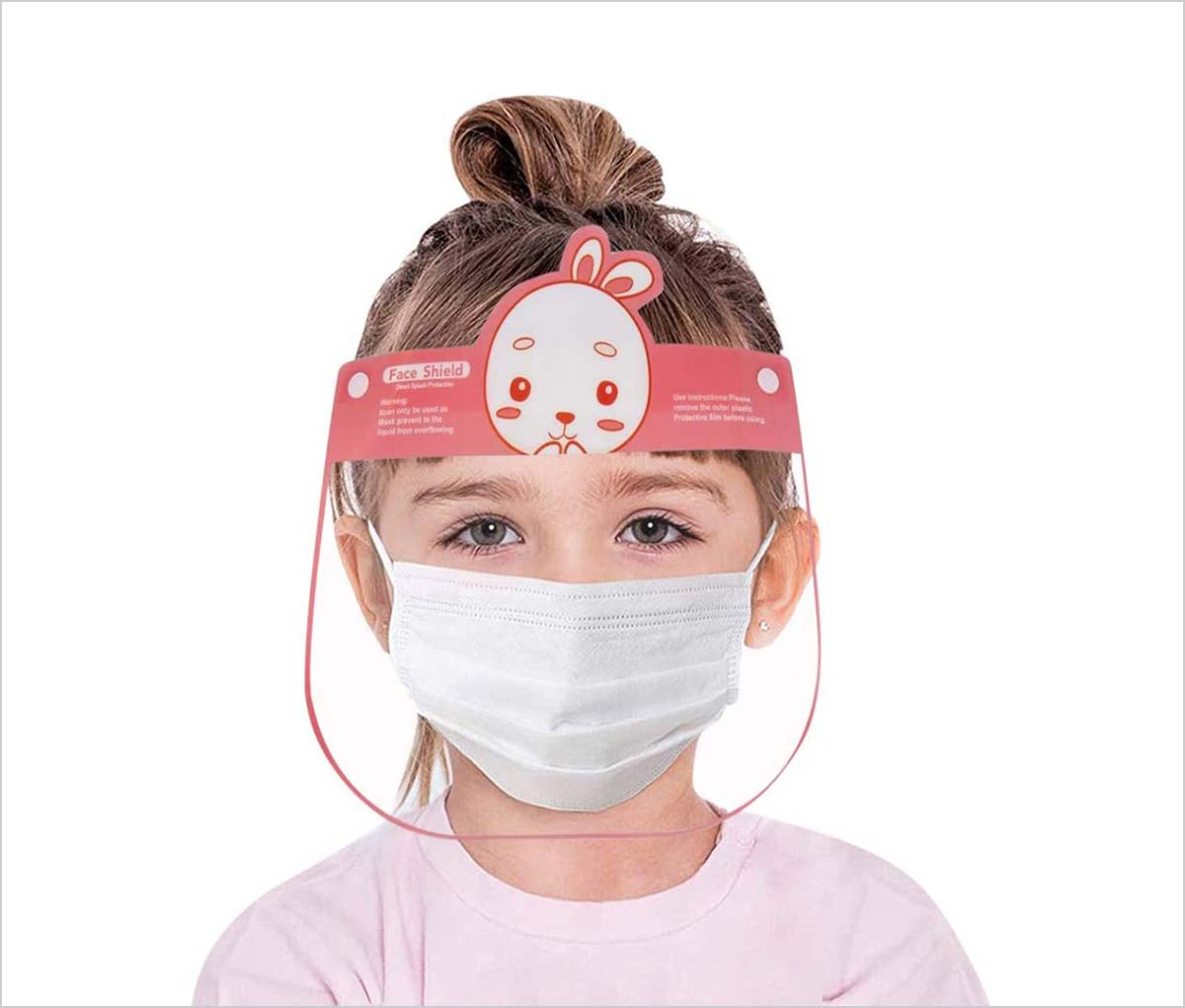 13. Full Face Shield for Kids One Size Fits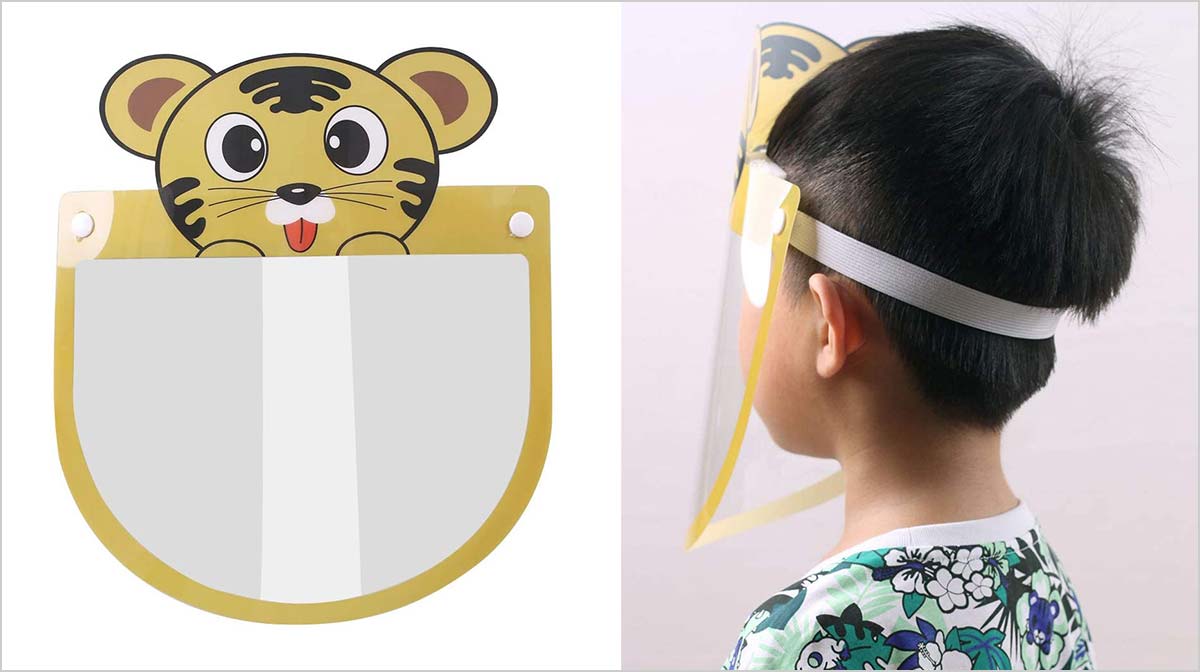 14. 5 Pack Unisex Face Shield Reusable for Cycling Camping Travel for Kids Teens Men Women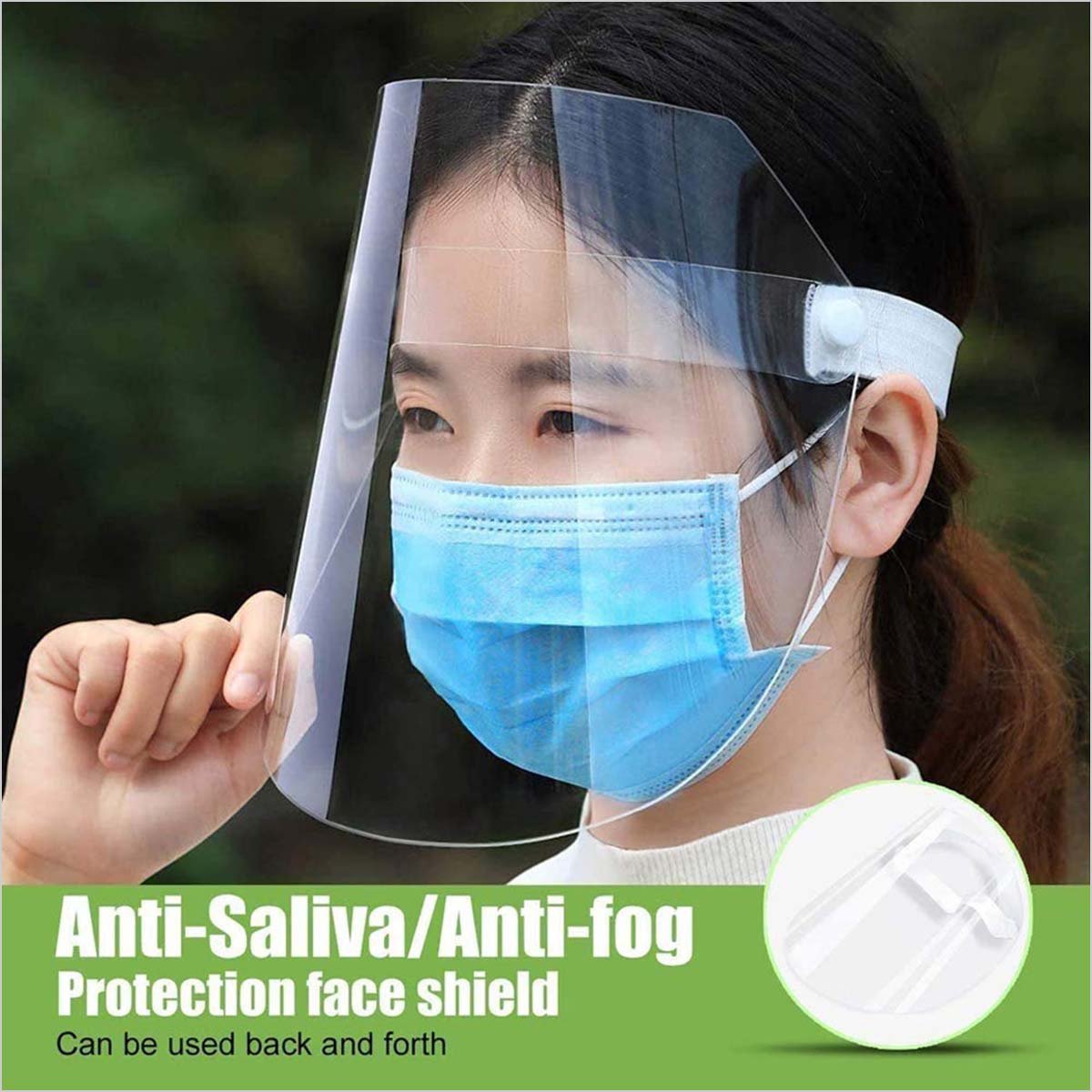 15. Kids Boys Girl Dustproof Sun Hat Cotton Packable Visor Hat Summer Sun Hats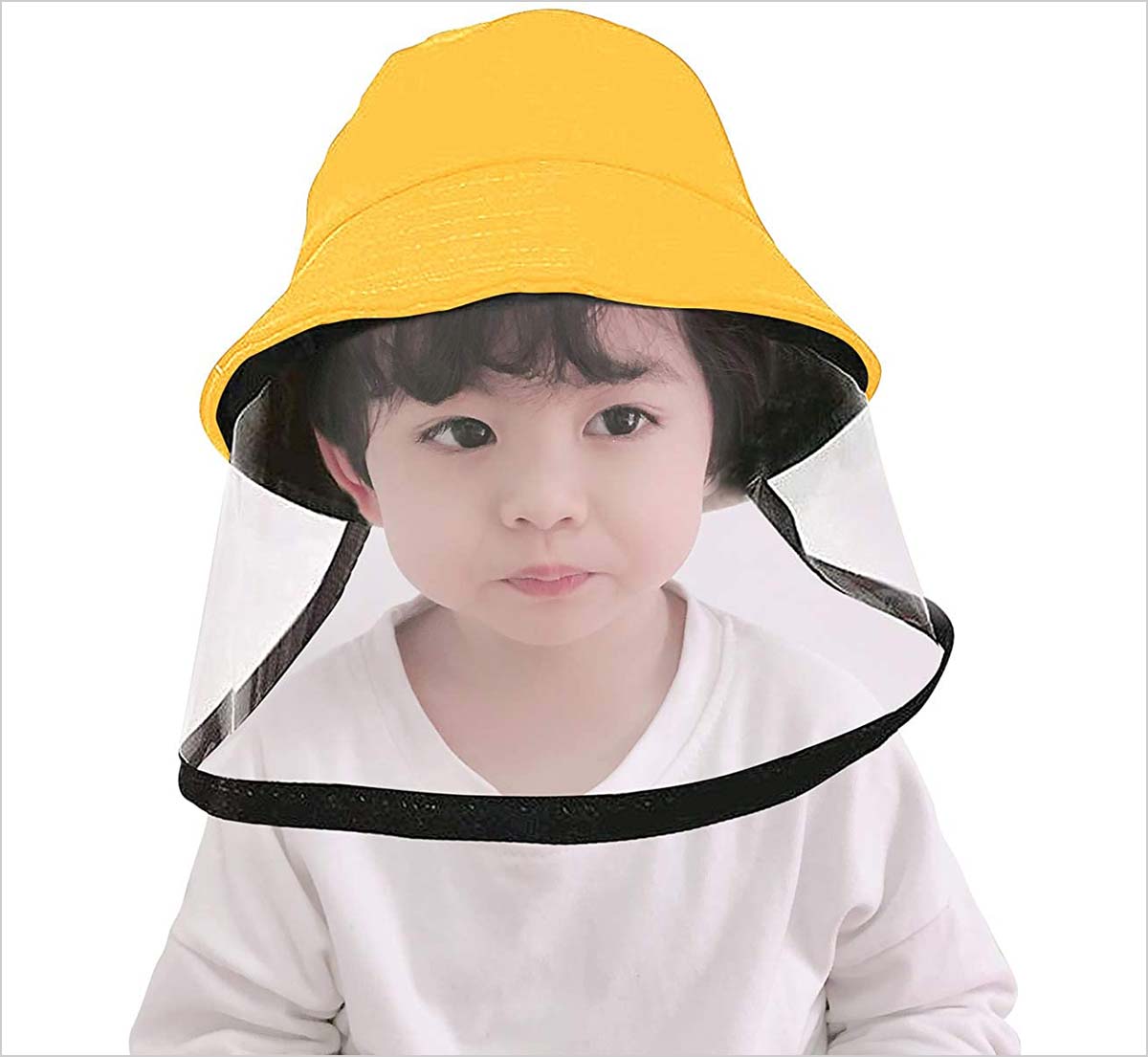 16. Baby Boys Girls Bucket Hat Sun Protection Hats Breathable Summer Play Hat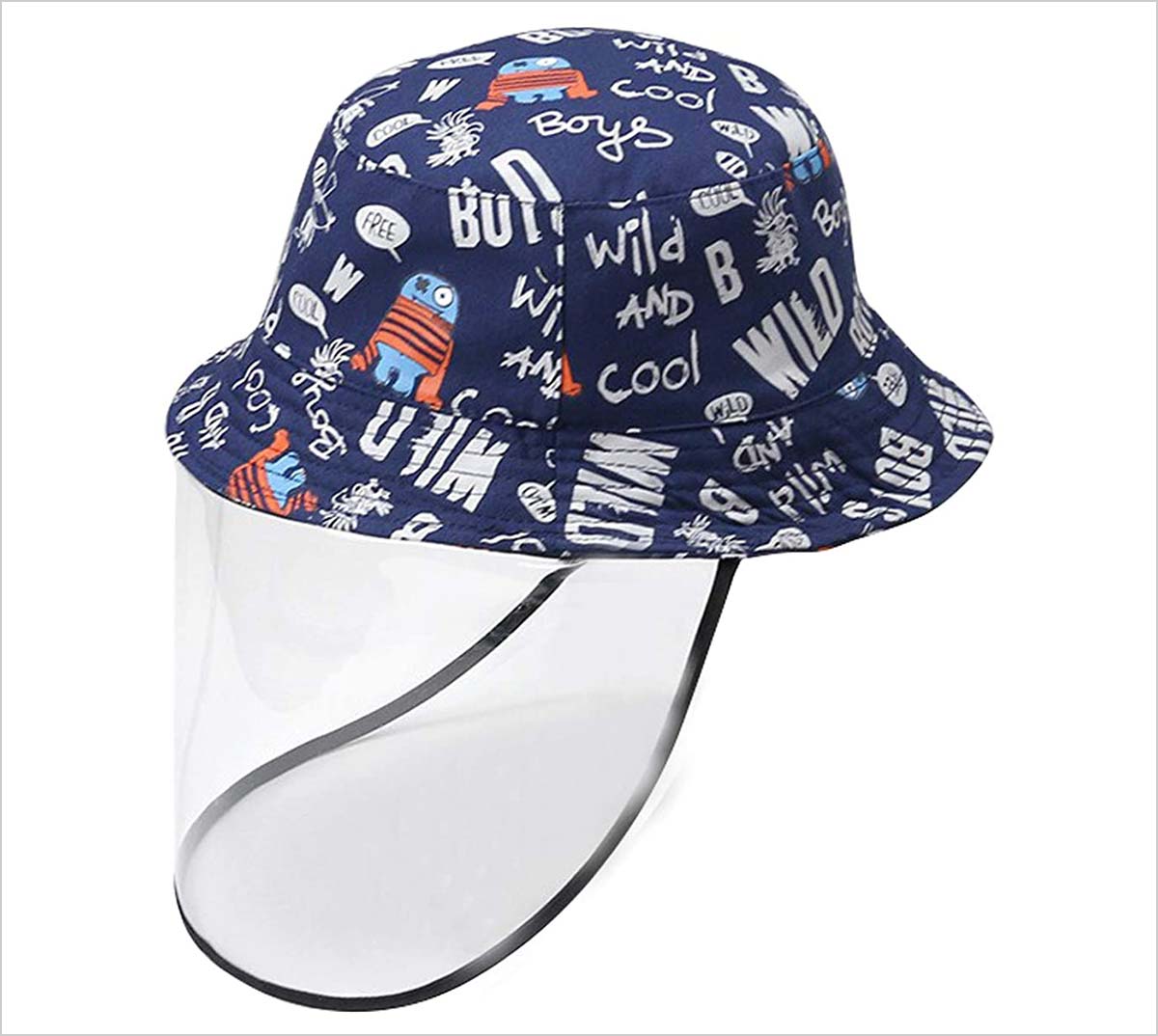 17. Baby Kids Sun Hats with Removable Face Visor Shield,UV Protection Cotton Hats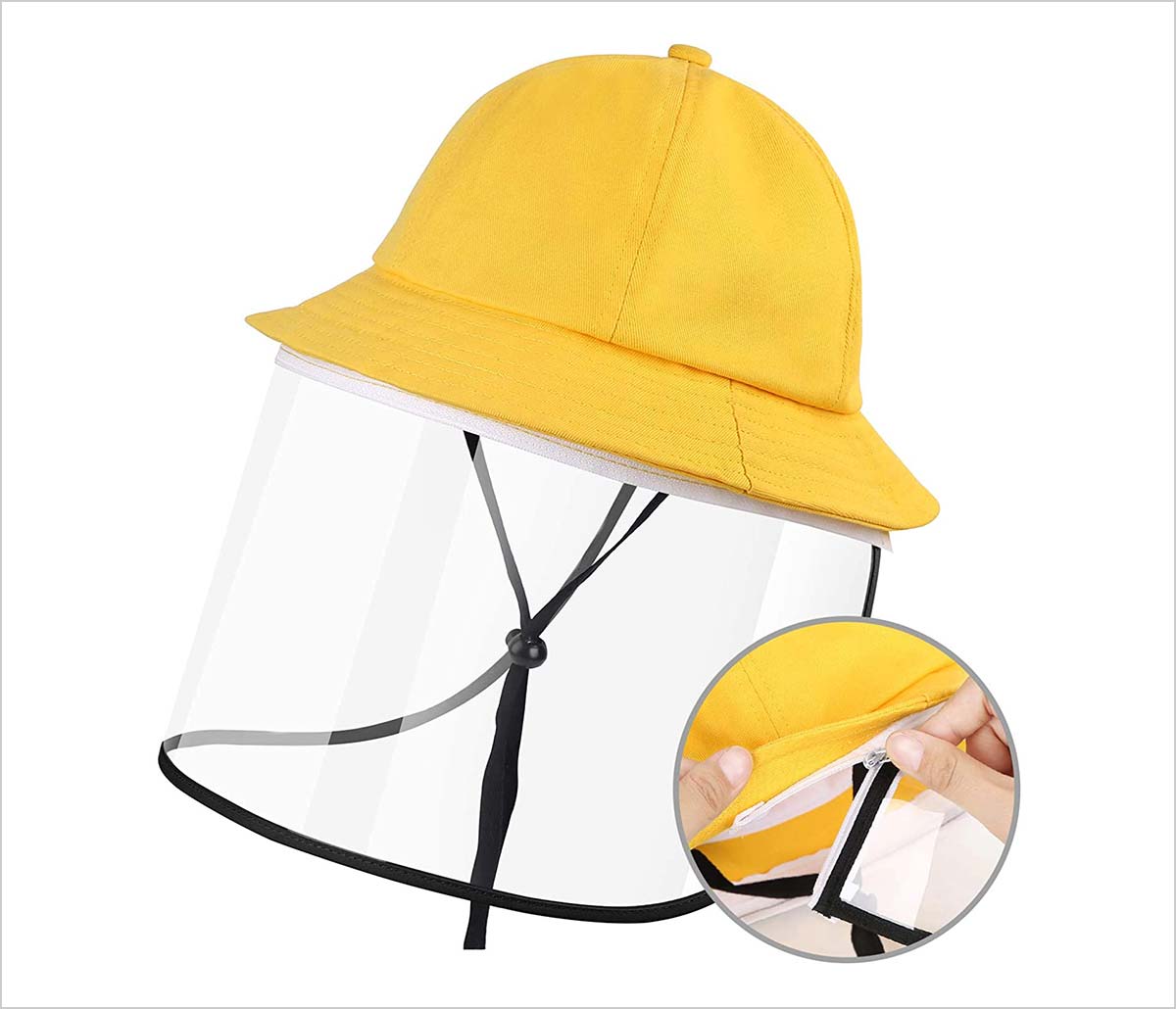 18. EXTSUD Dustproof Sunhat Cotton Packable Sun Hats Dust Proof Suitable for Kids 49-51cm Yellow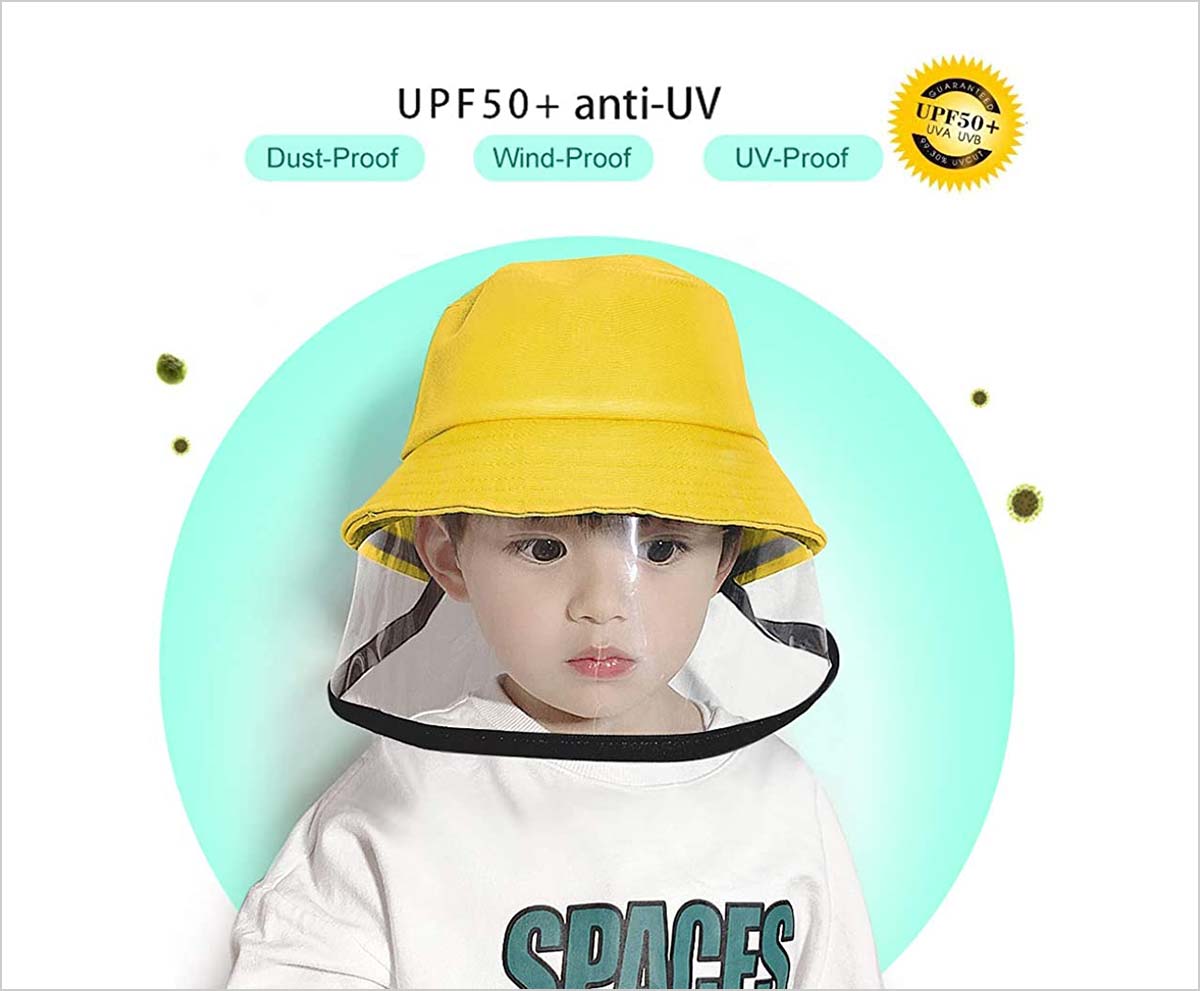 19. Zegoo Kids Sun Hat Soft Cap Boys Girls Hat 6-24 Months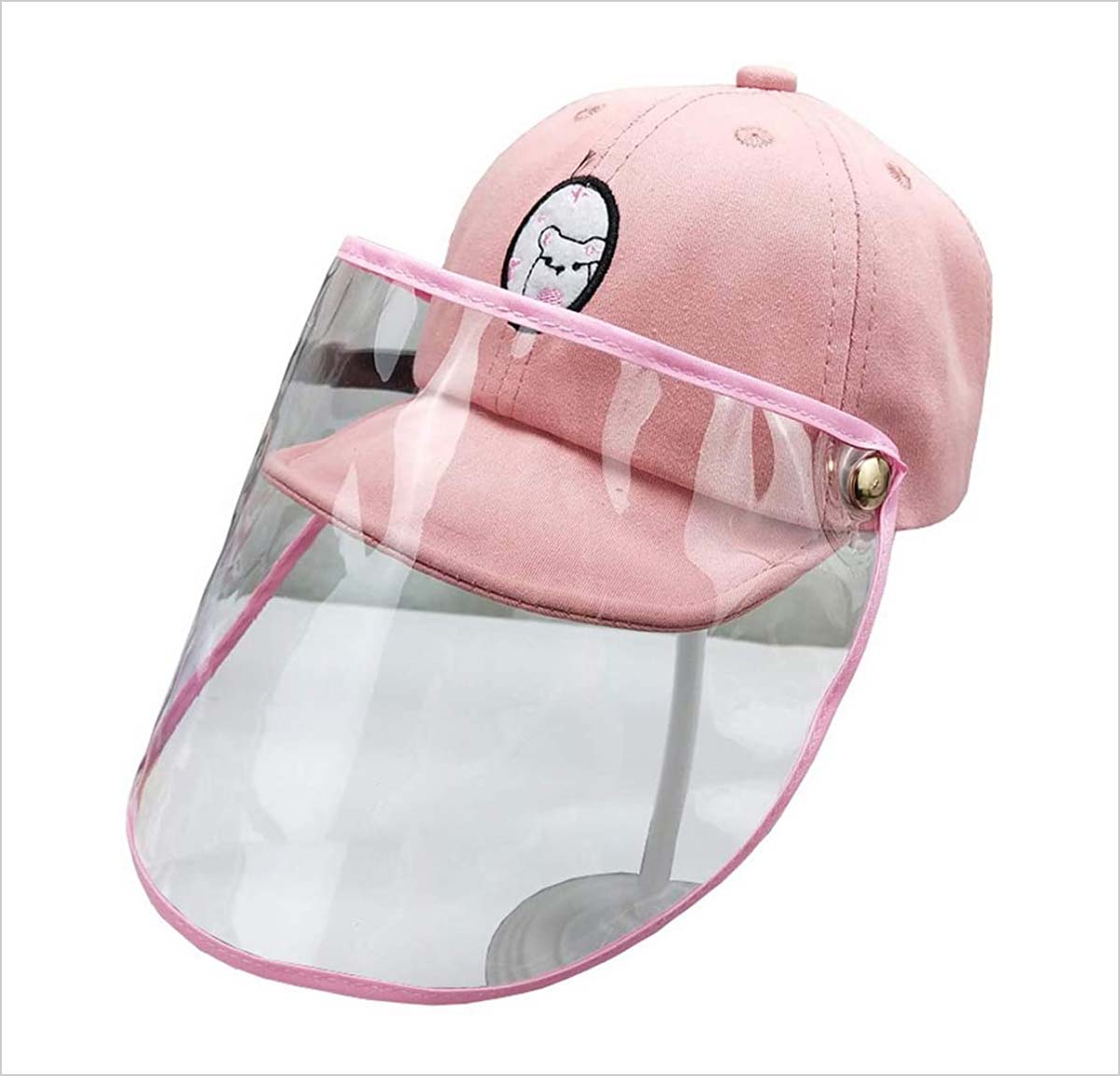 20. Kids Fisherman Hat with Shield Protective Fisherman Hat Windproof Sunproof Cap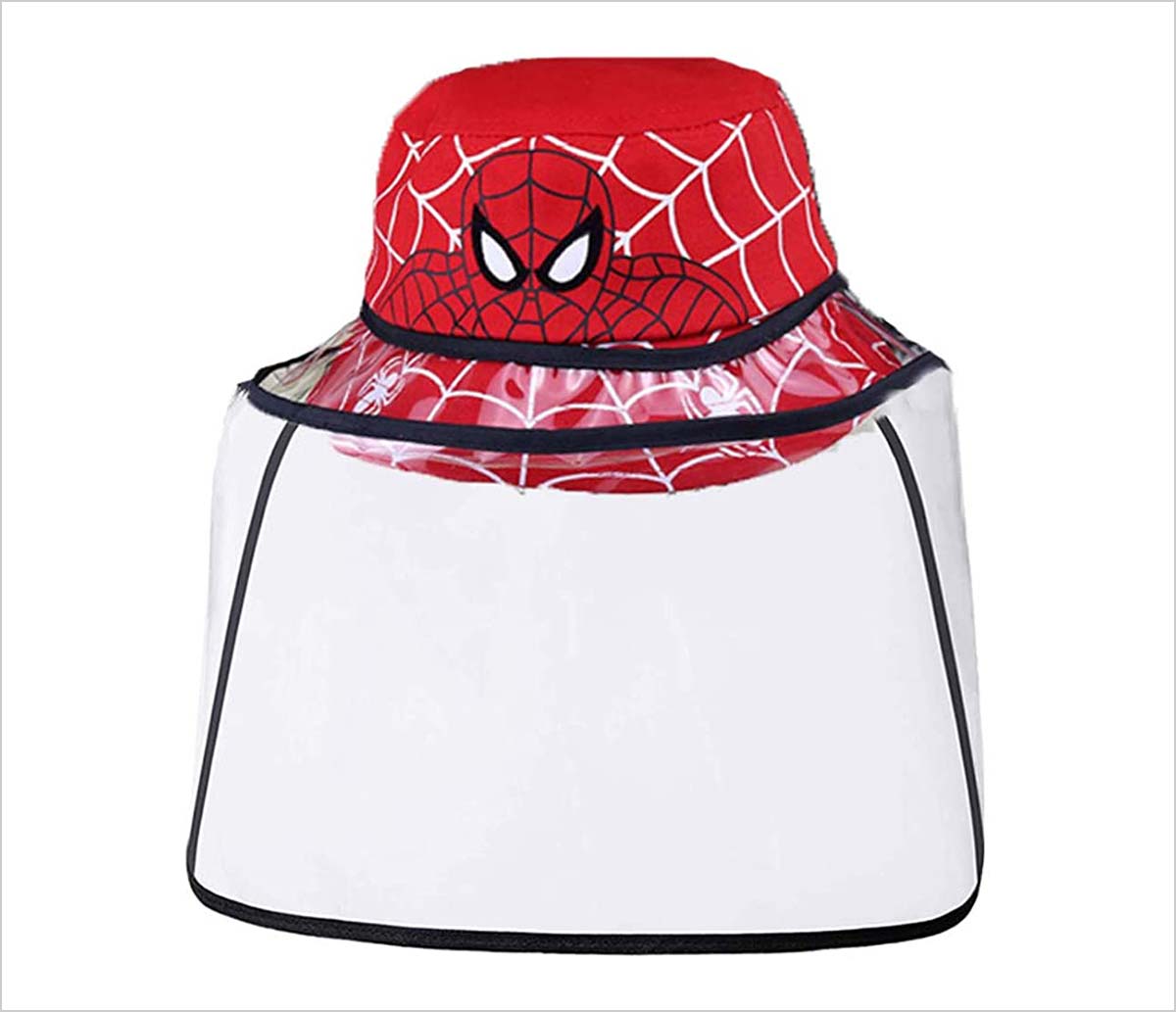 21. Zegoo Kids Sun Hat Soft Cap Boys Girls Hat 6-24 Months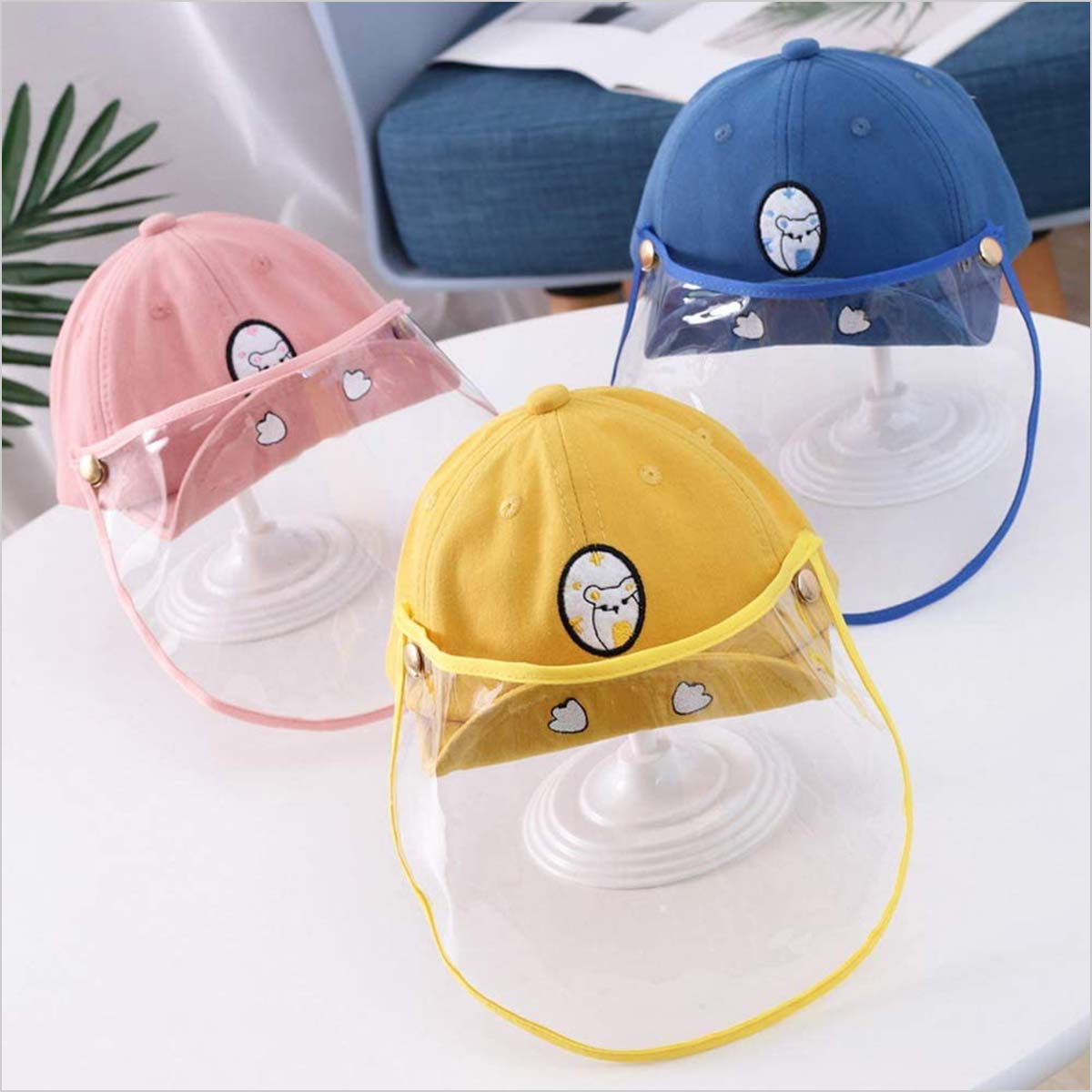 22. Flairs New York Kids Hat with Detachable UV Protective Cover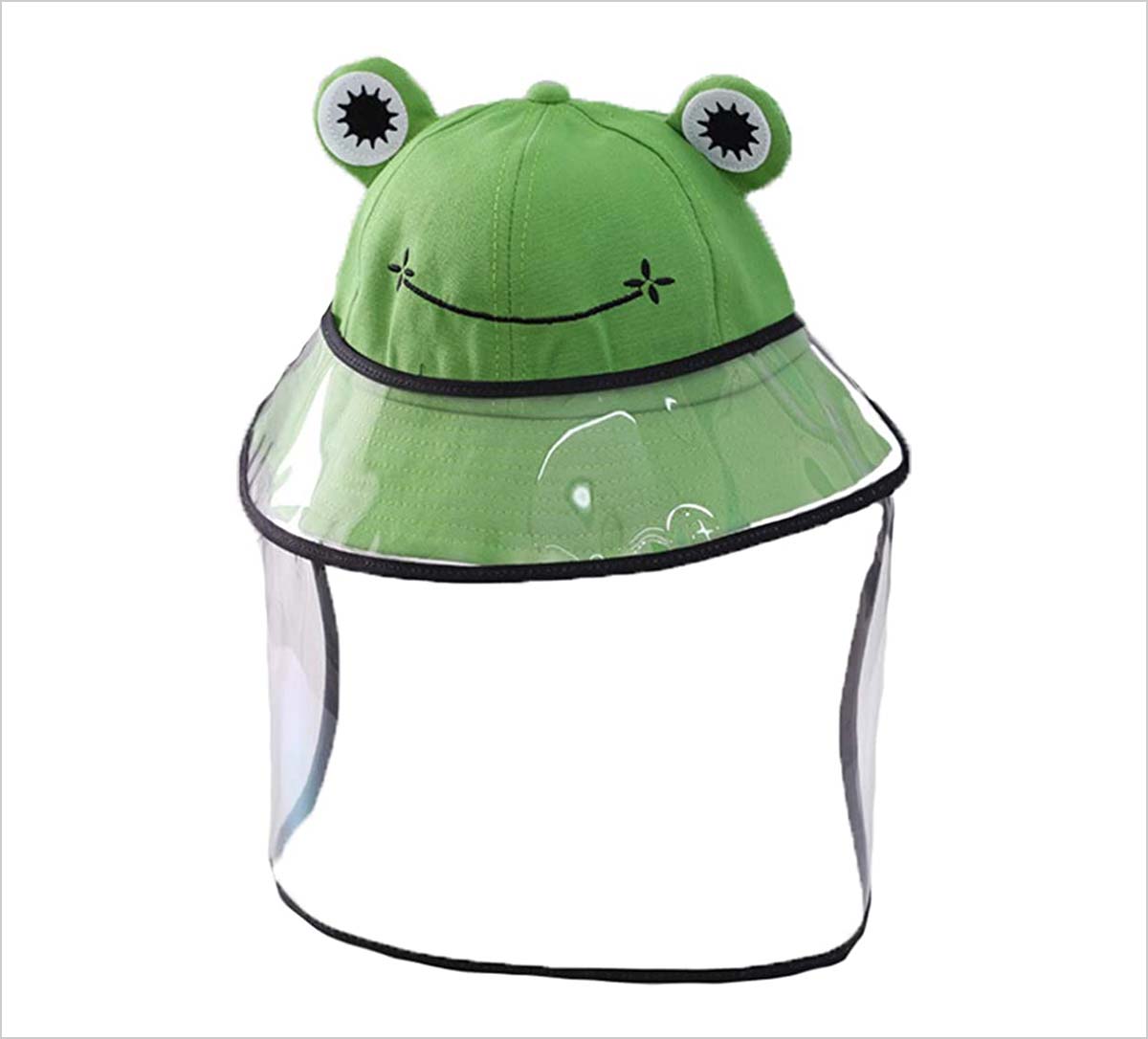 23. Kids Face Shields with Clear Vision, Adjustable, Lightweight and Breathable Summer Face Macks Newest
24. 5 Pack Unisex Face Shield Reusable for Cycling Camping Travel for Kids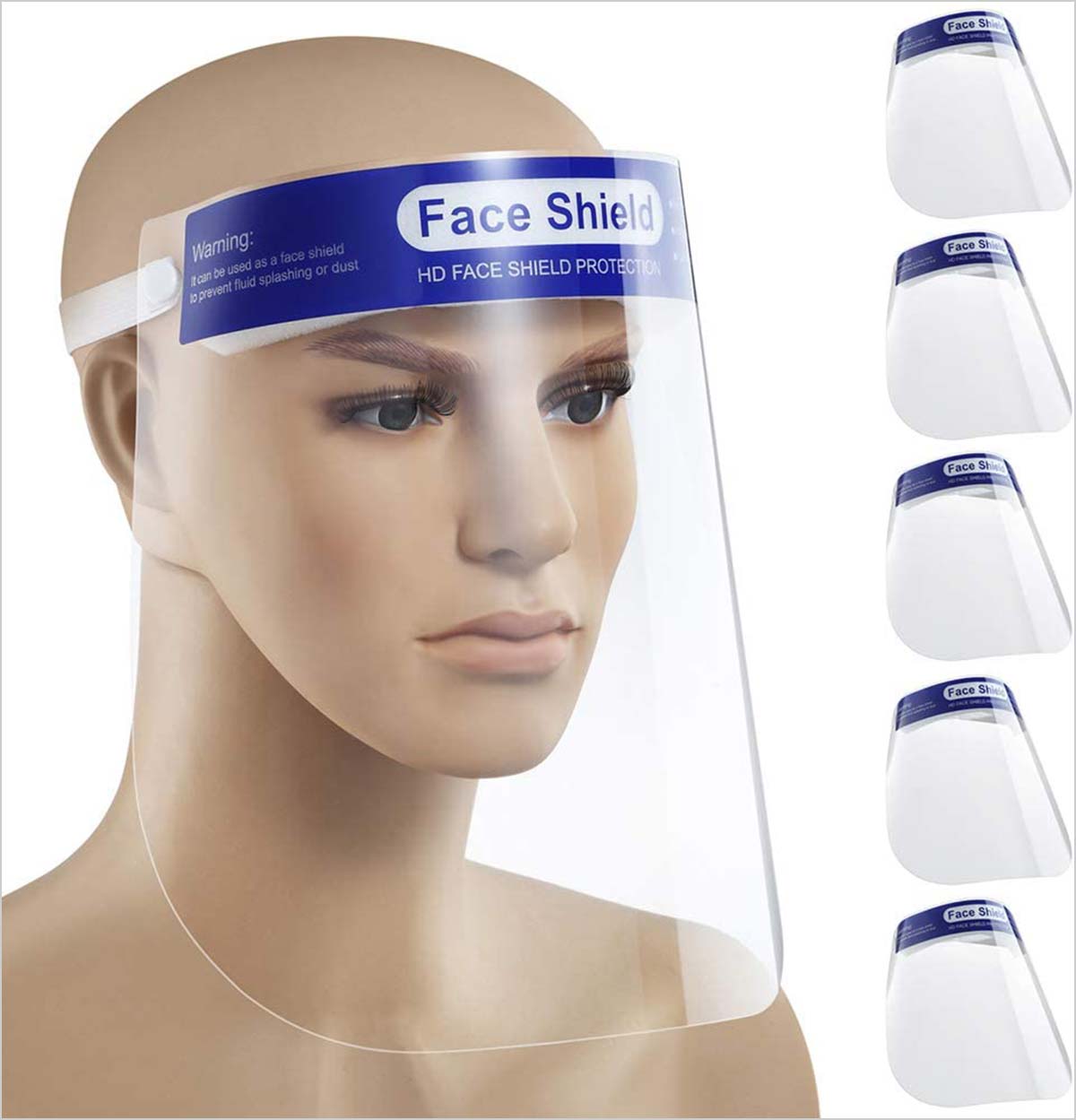 25. 10 PCS Safety Face Shield Reusable Full Face Transparent Breathable Visor Windproof Dustproof Hat Shield Protect Eyes And Face Simplee Kids
26. WILKER Sun Visor Cap UV Protection Adjustable Waterproof Fogproof Windproof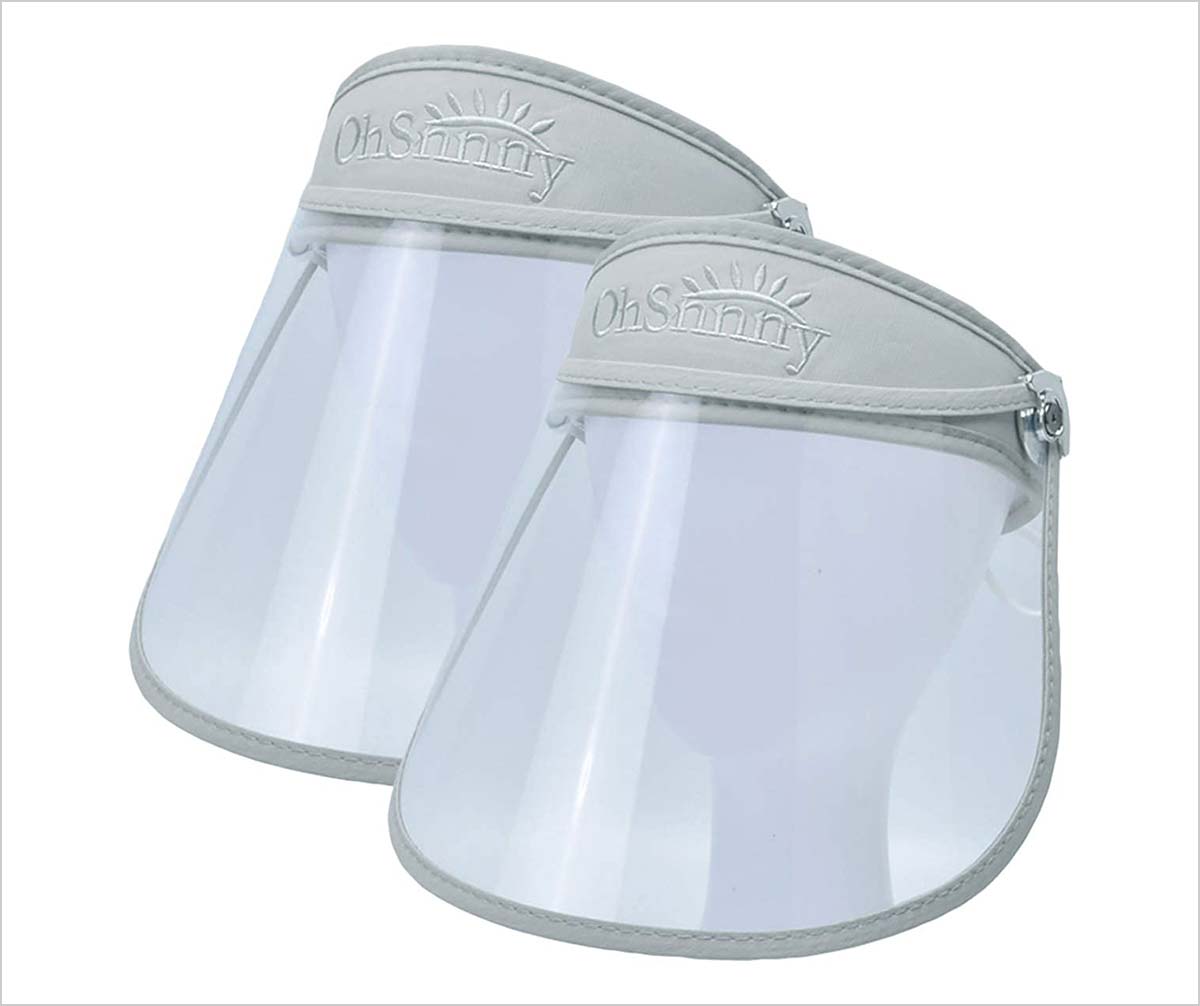 27. Kids Sun Hat Boys Girls Dust-Proof Bucket Hat Cotton Removable Summer Visor 48-52 cm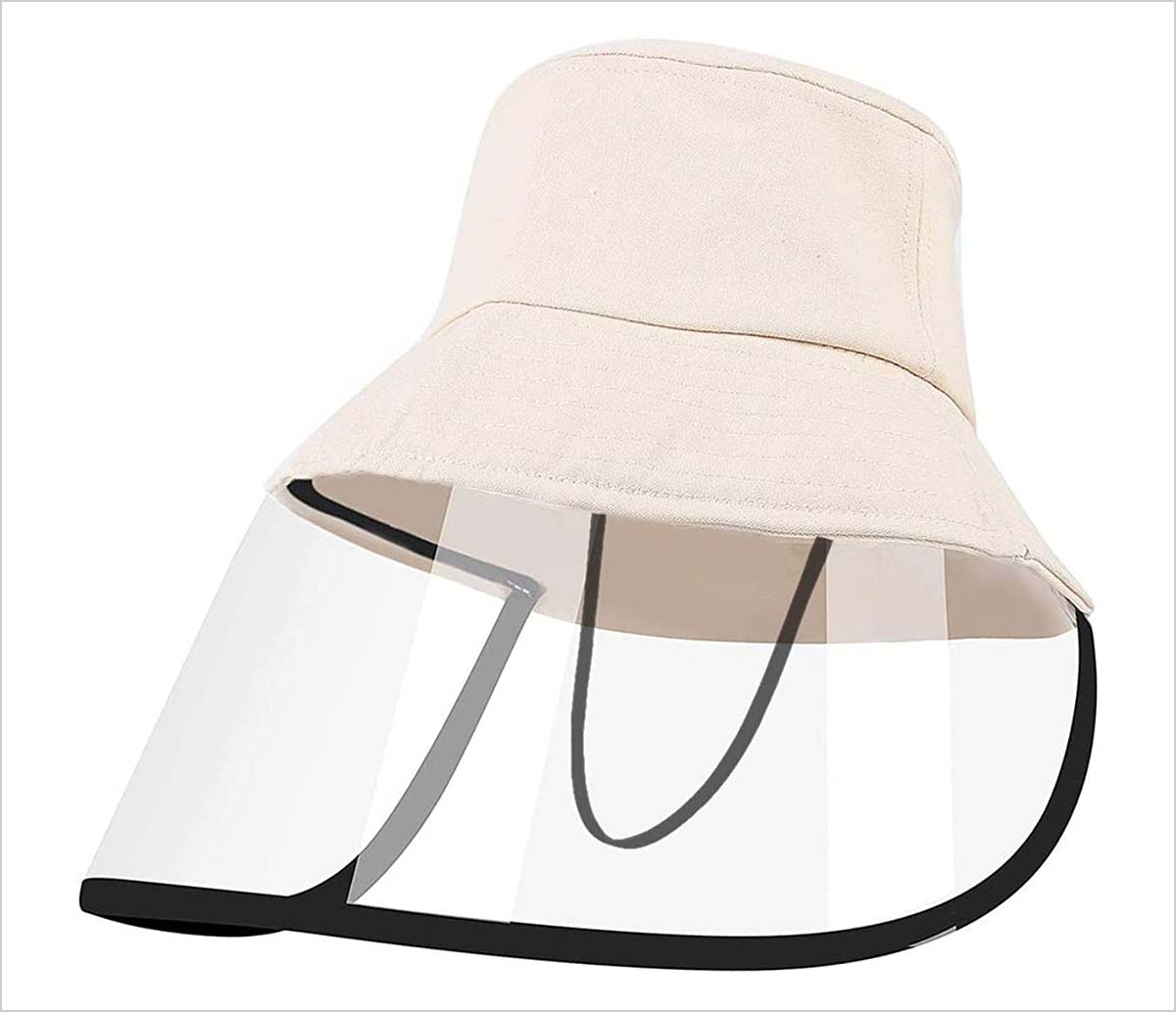 28. Rulercosplay Cartoon Kids Face Shield Cute Full Face Protection Balaclavas Anti-Dust Anti-Spitting Face Shield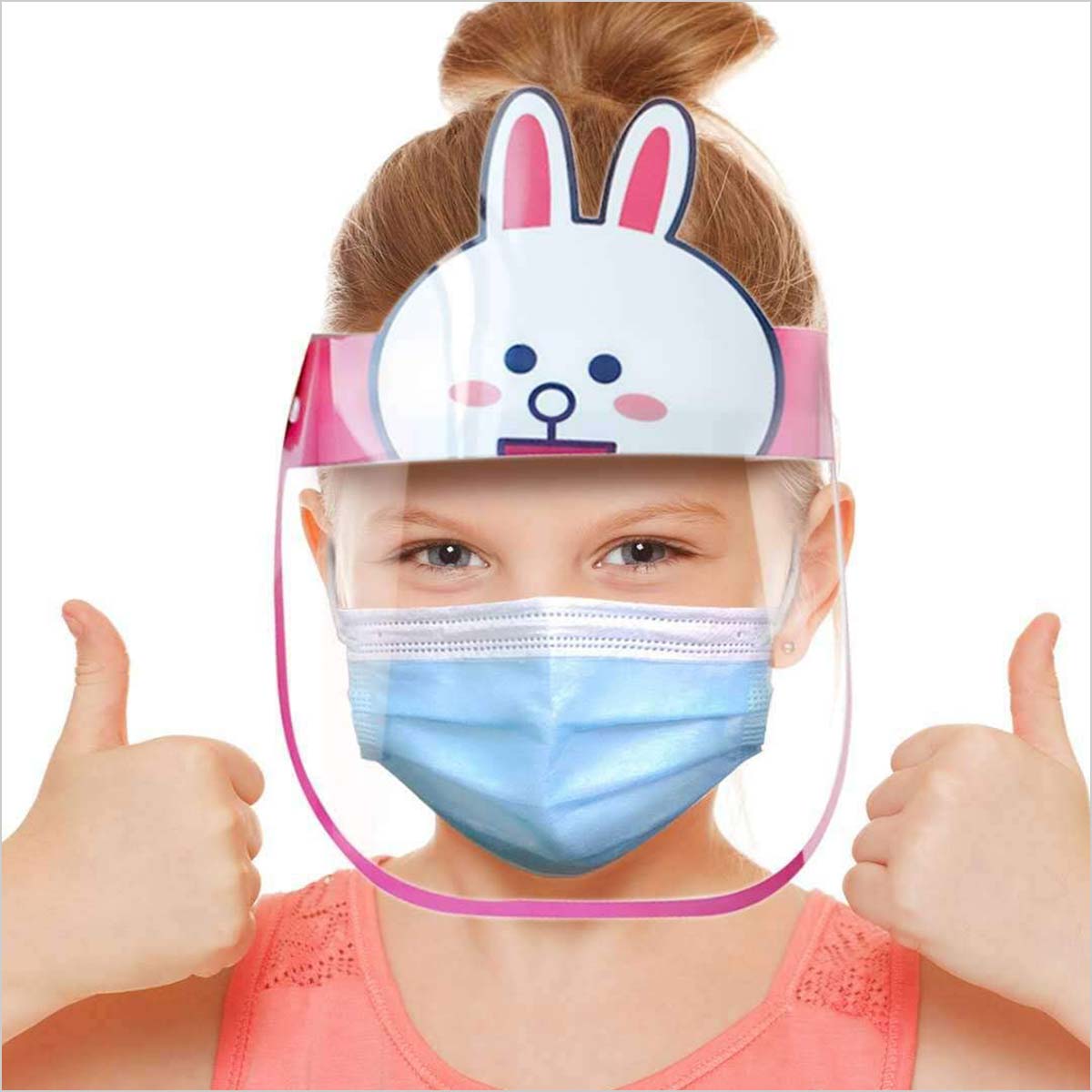 29. 52cm Hat for 3-6 Years Old Kids Removable TPU Cover, Sun Visor for Toddlers Boys Girls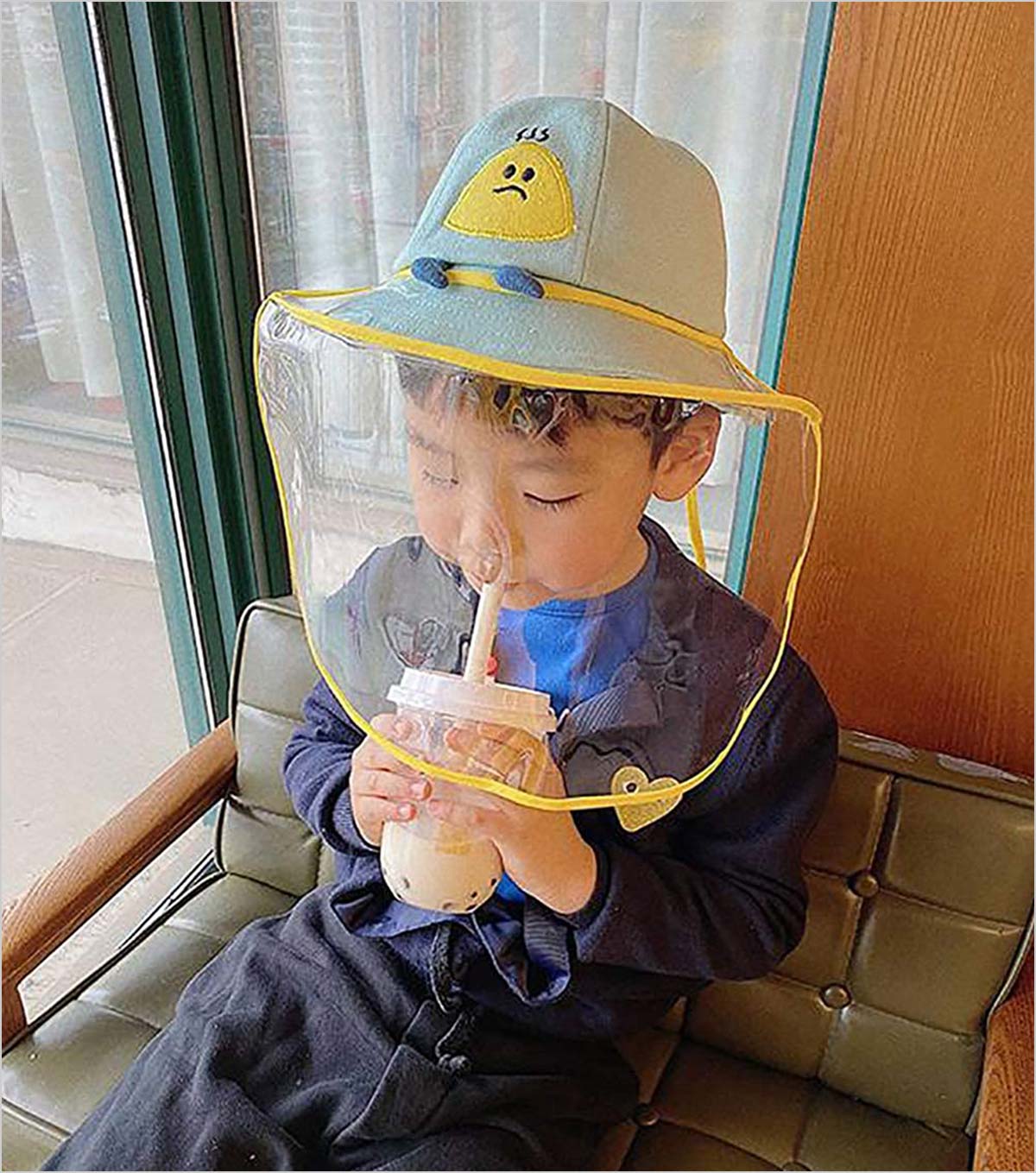 30. Rulercosplay Cartoon Kids Face Shield Cute Full Face Protection Balaclavas Anti-Dust Anti-Spitting Face Shield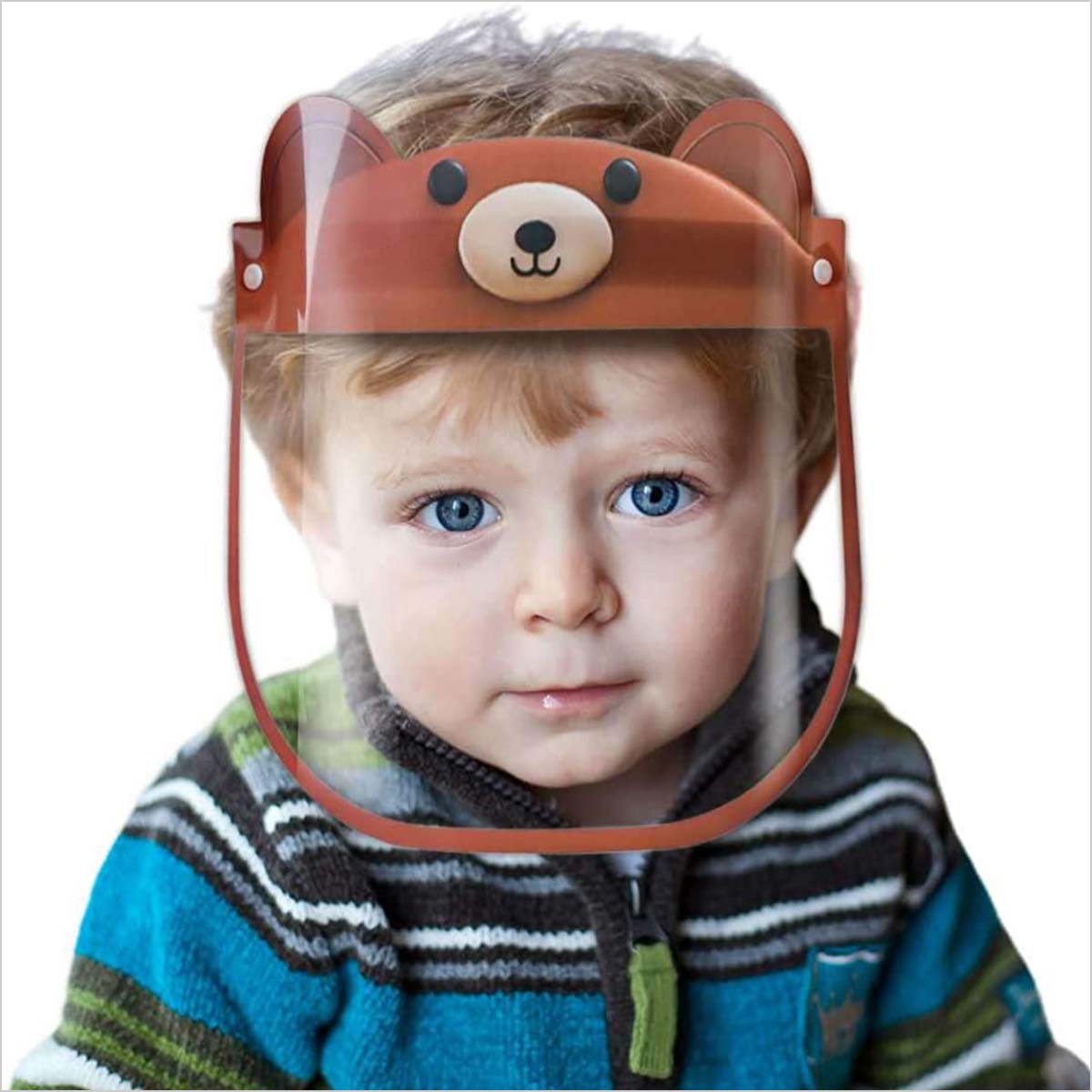 31. 52cm Hat for 3-6 Years Old Kids Removable TPU Cover, Sun Visor for Toddlers Boys Girls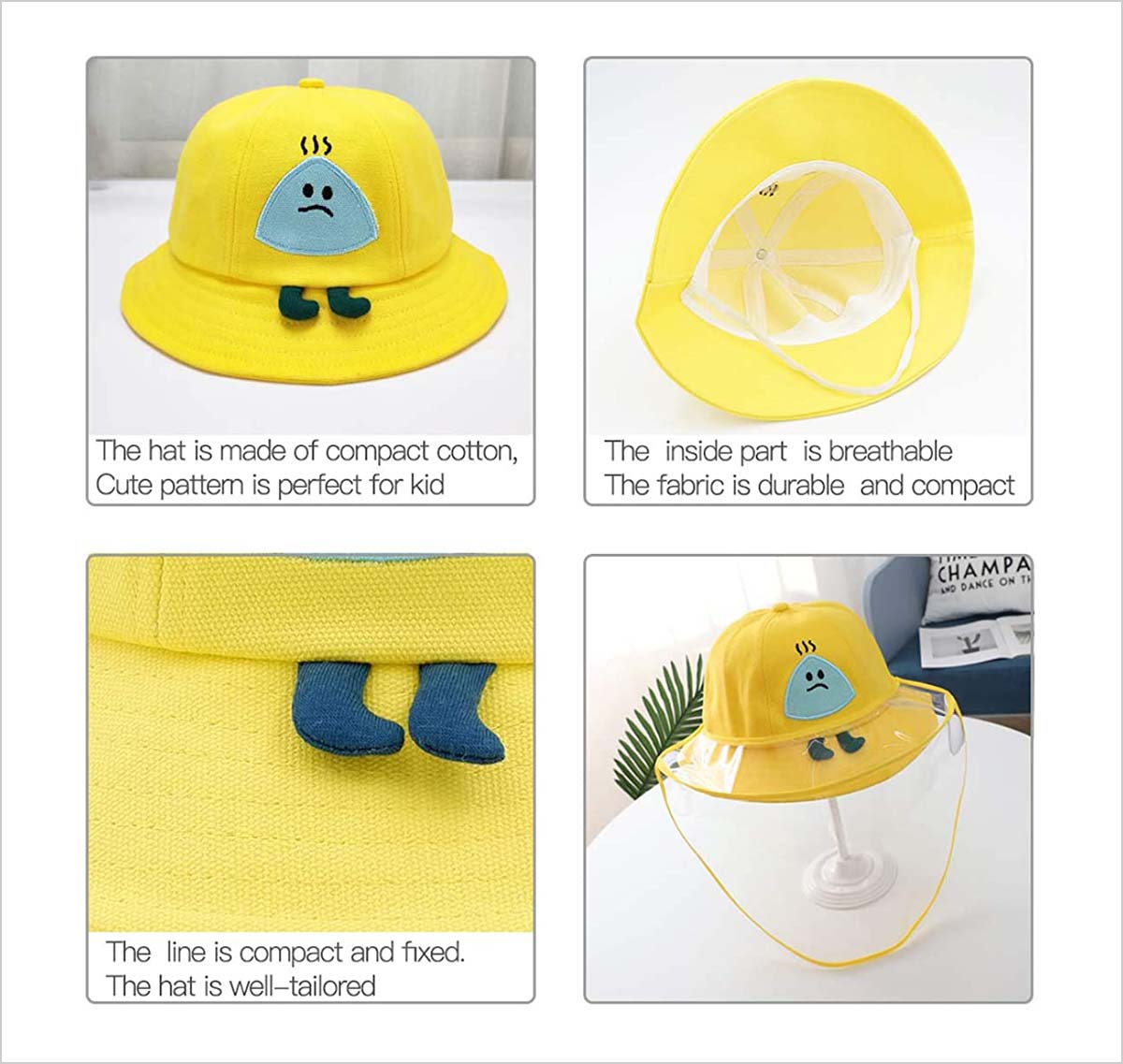 Recommended: