Hello there everyone! Keeping in mind that the kids are going to be at home for some more time, we decided to create a list of tablets that can help their parents teach them in a better way. If you were also worried about how to really get there where young kids can pick up new stuff easily with just a few taps and clicks, then you have come to the right place. Continue reading as we are about to share not just 1 or 5 tablets, but we have got 10 best tablets with education apps that you must buy for the kids!
As you know that ever since COVID-19 started to spread bad, no one was really prepared to deal with anything at all. Businesses had to announce immediate work from home models, educational institutions were closed with no notice of getting reopen and almost every family had to make huge changes to their regular routines. Parents, children and everyone else had to co-exist and it was not an easy thing to do. From getting done with official tasks to also managing the kids and their studies at home – it required a lot of energy and proper planning.
Allow us to share a few hurdles and problems that a number of parents had to and are still facing when it comes to helping their children with their class / home work, assessments and quizzes etc. Let's get real it is not easy for parents & teachers to suddenly shift to the online model of educating the kids and making sure that everyone is understanding what it being taught.
Even parents and older siblings can get stuck at solving a math problem or working at a science project. During pre COVID-19 times, it did not occur to anyone to keep pace with the curriculum or to learn a thing or two about literally anything from the kids' subjects and since teachers etc. get done with everything, there wasn't any need to do it anyways. But now, times have changed. We are not only trying to give leverage to the teachers and instructors, but we also must ensure that our kids do not lag due to online classes.
So, what is that one thing that is not just effective, but it will also save the parents, teachers and kids a lot of time too? Well, it is a simple investment that you will never regret, and we know that you are going to love our suggestions too. Technology is a person's best friend if used correctly and wisely and since all the online sessions are being conducted through Zoom, Skype and other portals as well, kids are allowed to use a laptop or a tablet to get things going.
With our list of 10 best tablets with education apps, we can bet that your children will not only be able to get done with their assignments and projects without anyone's help but they are also going to learn a lot of educational stuff like quick science experiments, basic math and English through fun lessons, creative writing and so much more.
We love the idea of apps that come in handy and are suitable for children of different age groups as all these educational apps & games are super fun and useful and kids are going to love each one of them and we think that it'd be a great idea to let them spend an extra half an hour to learn a new language, solve mathematical puzzles and be creative with colors and all to create online art.
Our list of 10 best tablets with education apps to buy for kids are also great when it comes to their performance for example: the battery time is amazing, you get enough memory to store children's projects & assignments directly, the prices are reasonable and the best thing about these tablets is that they are manufactured by keeping in mind the usage. You will find these tablets stronger than the regular tablets and other gadgets as they are dedicated for children.
Also, let's get real here! We know that internet is not a safe place when it comes to children and no one would want the kids to surf on the websites, social media platforms etc. like we do. In order to keep children safe from the dark & scary internet, many tech companies pre-install the apps & games on the tablets that are specially designed for the kids so, that they consume stuff that they are supposed to consume.
We hope that with after reading our blog, you will be able to make an informed decision about which tablet to buy for your kid(s) and once you do get one, feel free to share your feedback with us in the comments section down below. Oh, and don't forget to recommend tablets with education apps to your friends by sharing the blog.
1. Fire HD 10 Kids Edition Tablet – 10.1" 1080p full HD display, 32 GB, Blue Kid-Proof Case With 20,000 Apps For Kids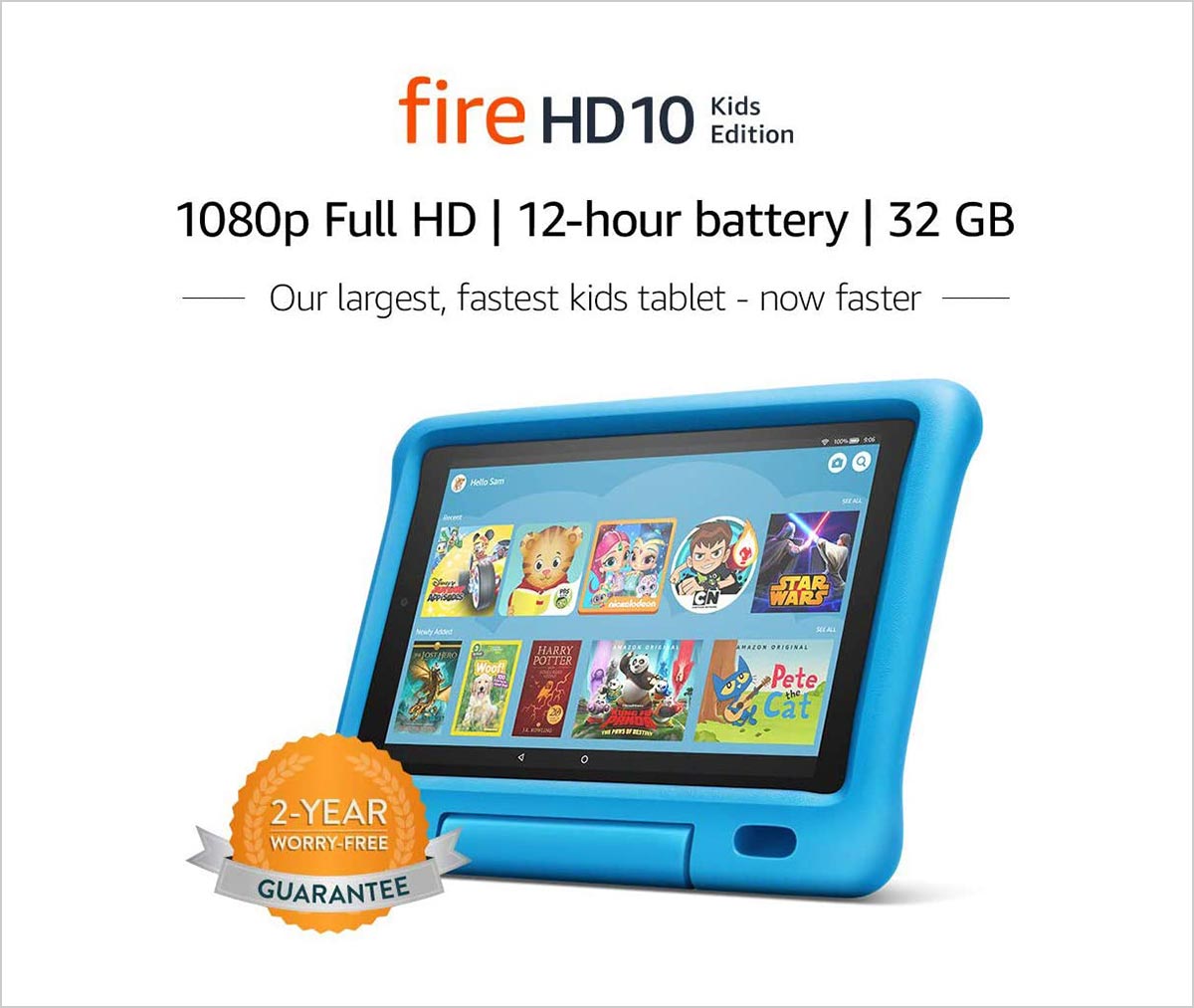 2. LeapFrog Epic Academy Edition | 3-6 Year Old Kids Apps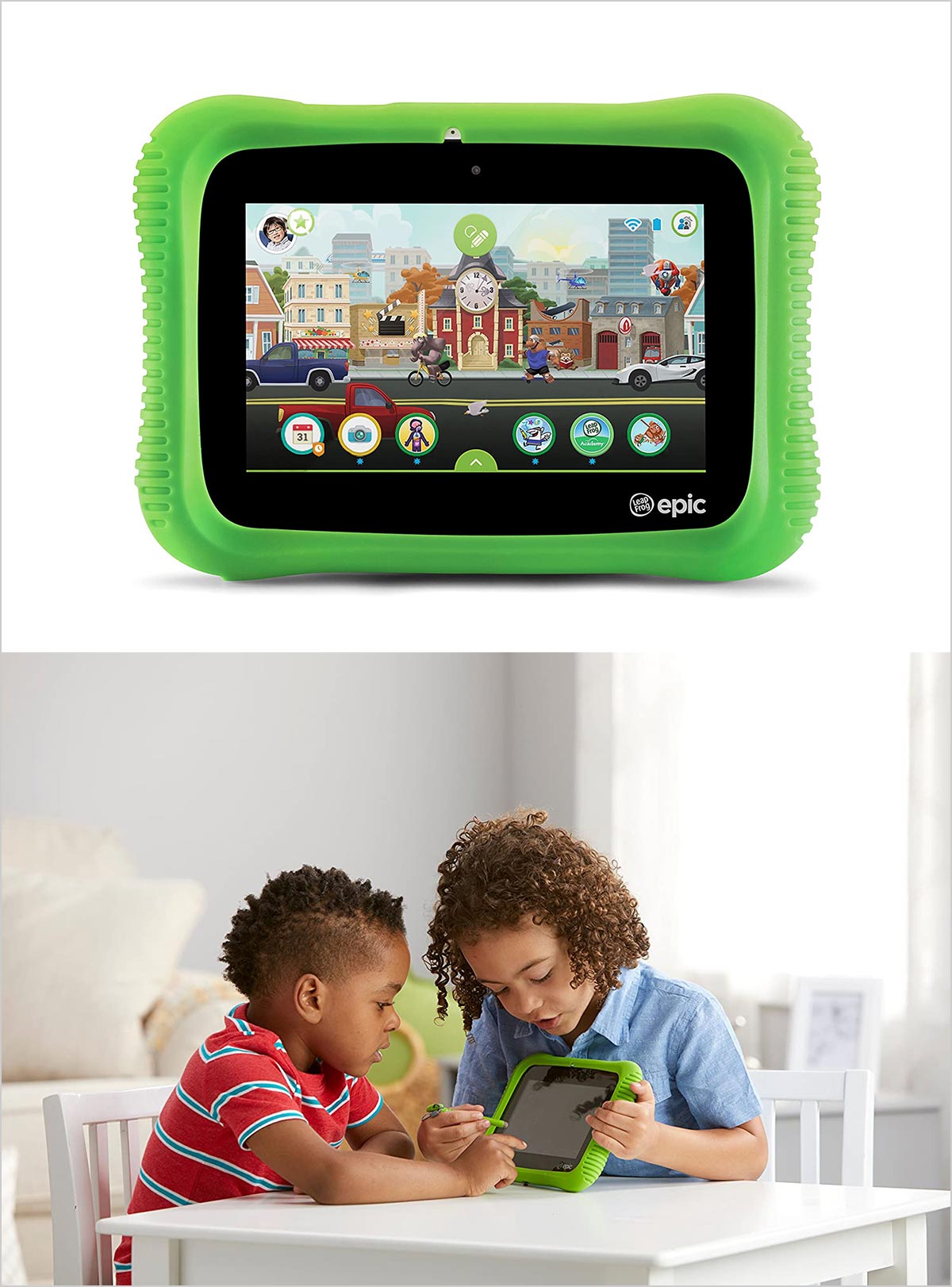 3. LeapFrog LeapPad Academy Kids' Learning Tablet, Green Color | Numerous Educational Apps with 750+ games, videos and music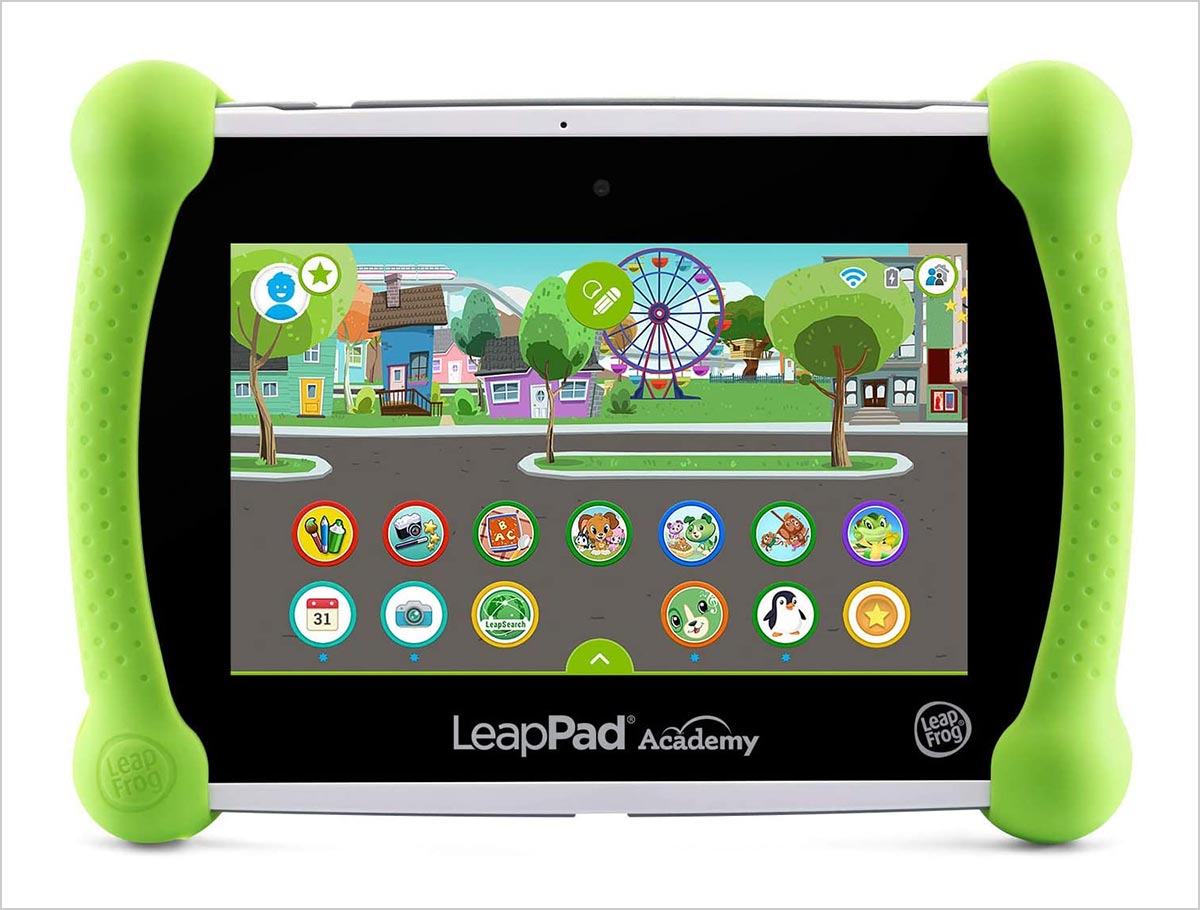 4. Samsung Galaxy Tab A Kids Edition 8", 32GB Wifi Tablet Silver (2019) | Over 10,000+ hours of kid-friendly activities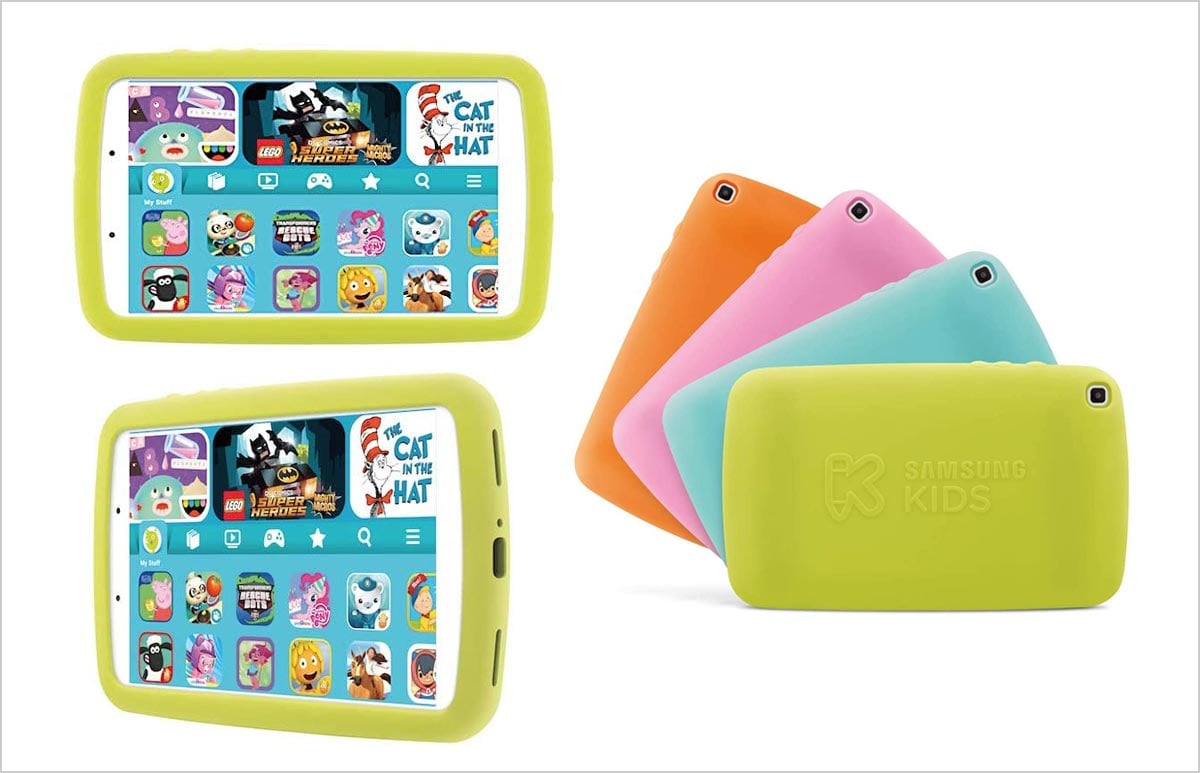 5. Dragon Touch Y88X Pro 7 inch Kids Tablets With endless kids-friendly contents
Feature: 2GB RAM 16GB ROM, Android 9.0 Tablet, Kidoz Pre Installed with Disney Contents (More Than $80 Value), Pink in color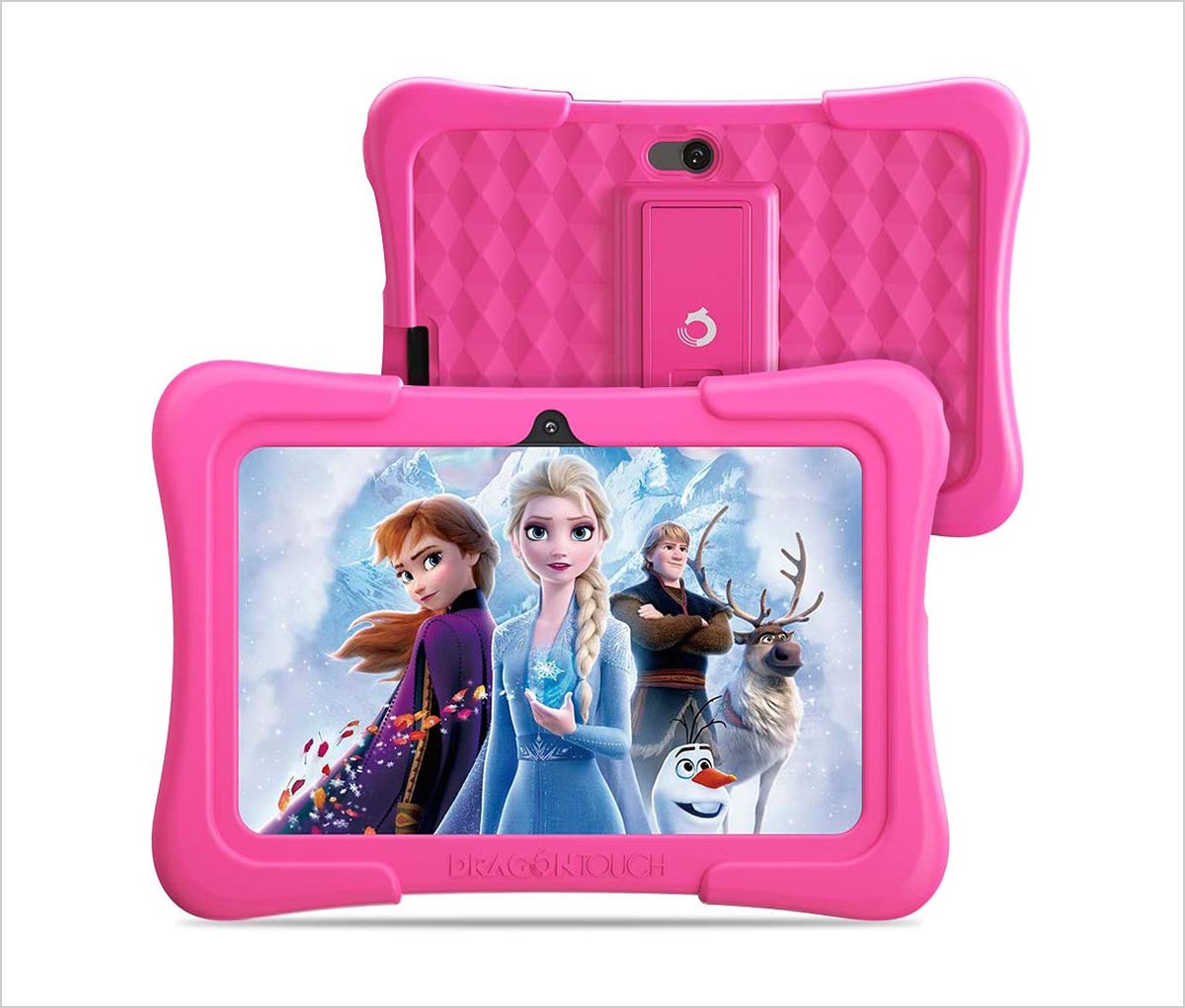 6. Pritom 7 inch Kids Tablet
Quad Core Android,1GB RAM+16GB ROM, WiFi, Bluetooth, Dual Camera, Educational, Games, Parental Control, Kids Software Pre-Installed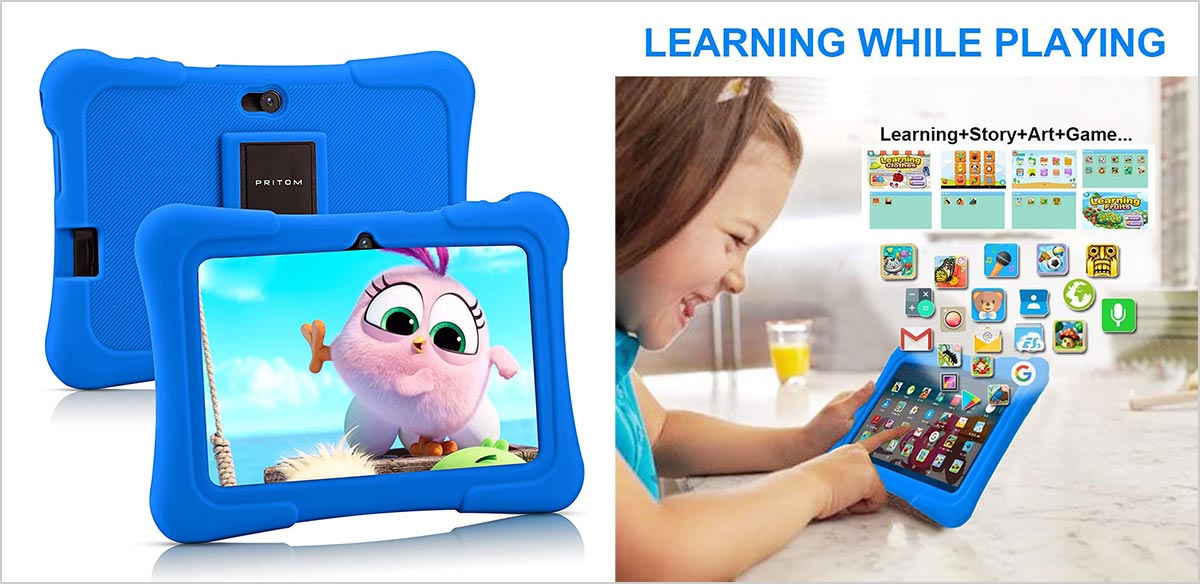 7. Android Tablet for Kids | Best Economical Gift For Boys & Girls
16GB ROM, IPS Eye Protection Display, Kids Tablet with WiFi Dual Camera Parental Control Kid-Proof Case and Learning Games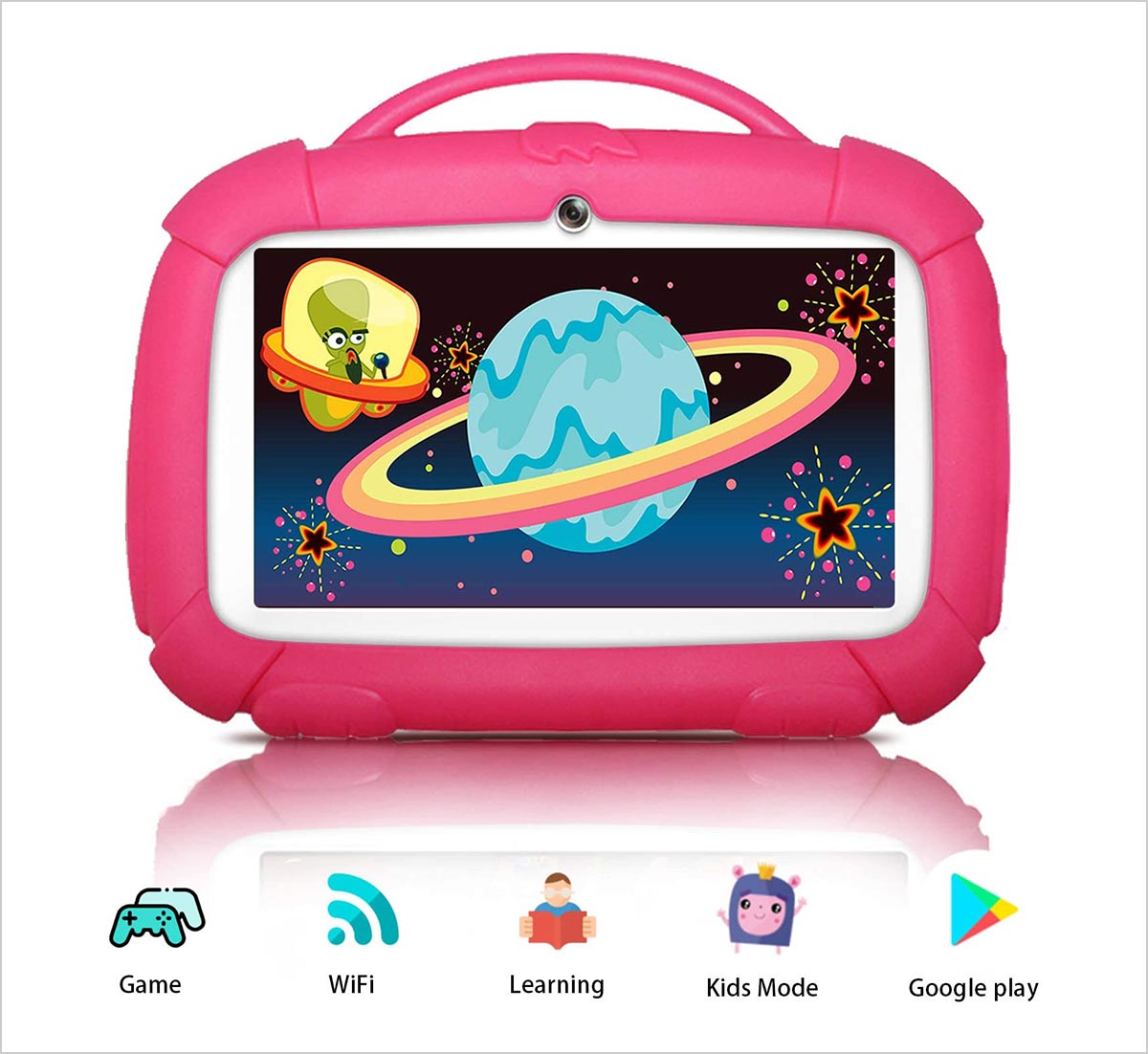 8. Kids Android Tablet PC Veidoo 10.1″ with Long 5000mAh Battery
Silicone Case, 3G Phablet with Dual Sim Card Slots, 1GB Memory, 16GB Storage, Premium Parent Control Pre-Installed Educational APP, Ideal Gift for kids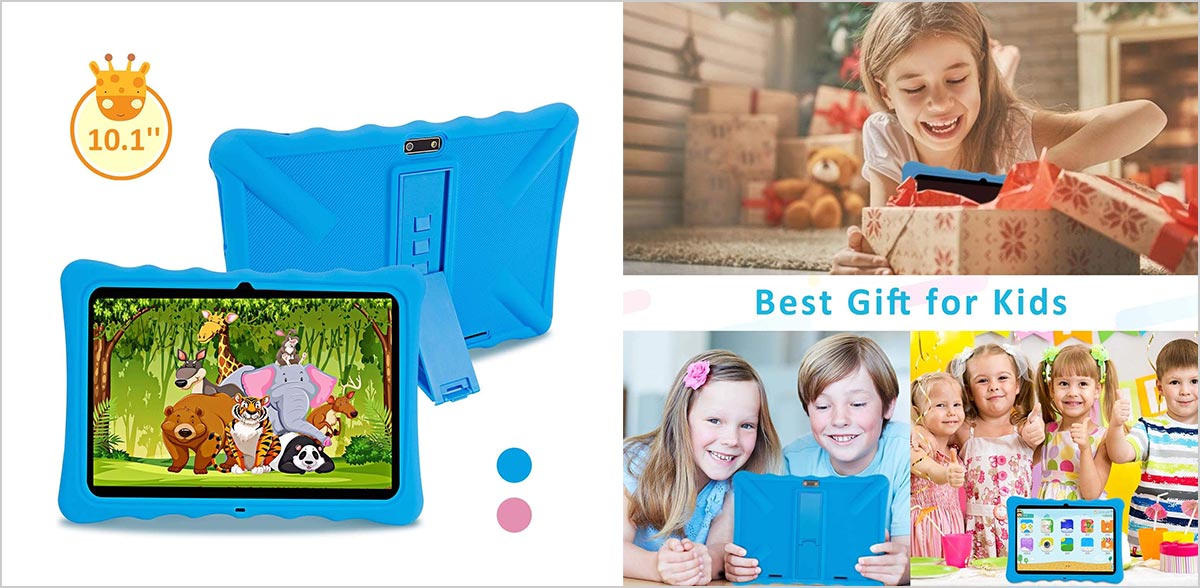 9. Tagital T10K Kids Tablet 10.1 inch Display
WiFi, Bluetooth and Games, Kids Mode Pre-Installed, Quad Core Processor, WiFi Android Tablet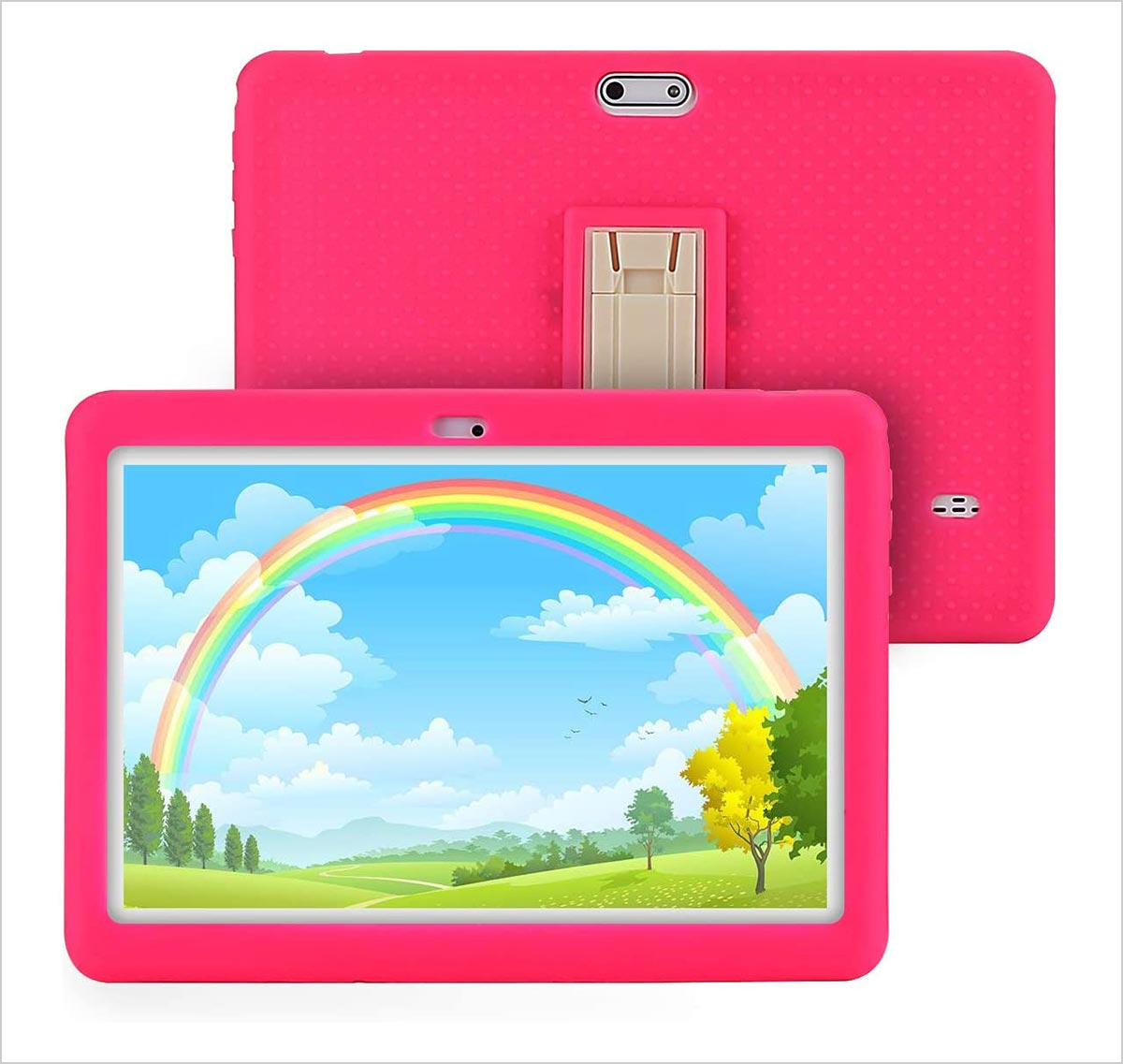 10. Contixo 7 Inch Kids Learning Android Tablet Supporting 189 languages including Spanish
Features: Parental Control 16GB for Home School Education – Google Certified Pre-Loaded Children Educational Apps – Child Proof Case – Great Gift for Toddlers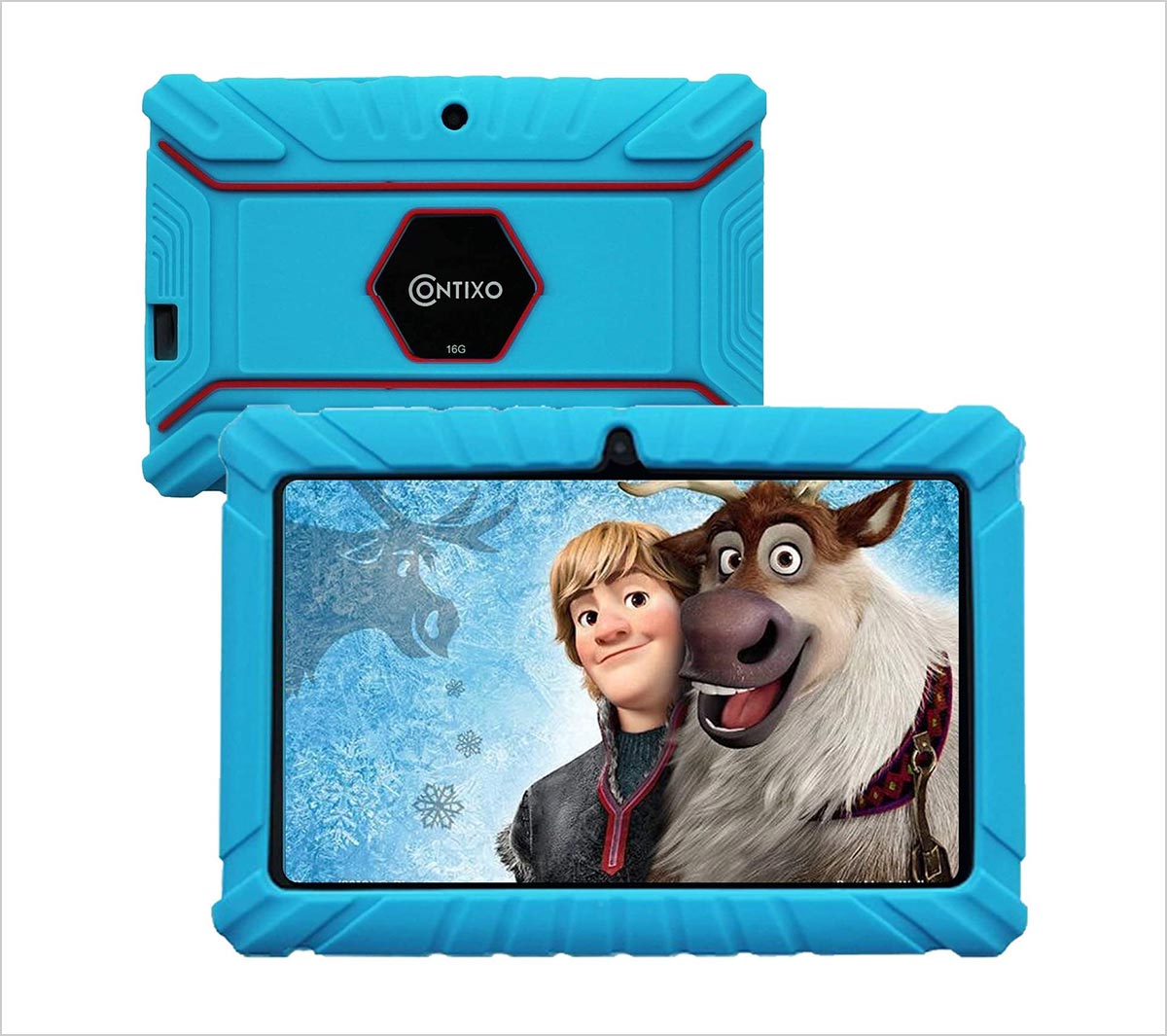 Recommended: