Hello there friends! Did you guys notice how fast 2020 is going? Although, we had to spend a long period of time at our houses and days do seem to pass by a little slower than the regular days but even then, it is literally going to be the eighth month of the year super soon. We all need to keep pace with the time and for that, we are back with another Halloween 2020 related blog so, let's dive right in!
Recommended:
– – – – – – – – – – – – – – – – – – – – – – – – – – – – – – – – – – – – – – – – –
400+ Free Printable Halloween Pumpkin Carving Stencils, Patterns, Designs, Faces & Ideas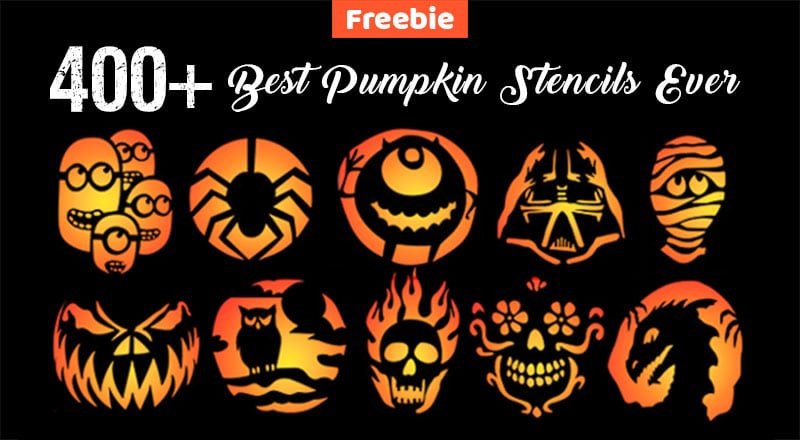 – – – – – – – – – – – – – – – – – – – – – – – – – – – – – – – – – – – – – – – – –
If you are a little worried about how to spend the day of Halloween or organize a party at night as there are chances that even your friends and extended family members won't show up due to the social distancing SOP, then know that we have a solution that can cheer you up. This year demands just one thing from the world and that's accepting the new normal. So how about you, with your immediate family, siblings, room-mates etc. do something within your very own personal space? And trust us when we say this: it is going to be awesomer than you could have imagined. Allow us to tell you how!
Pumpkin carving is an activity that bonds family members in a nice way. Everyone sits together, picks up their favorite stencils and characters that they want to carve and then they get going. We think that in a way, staying in-doors and being socially distant has brought families closer and what else does anyone need, right? If you are one of our regular readers then you guys would know how much we encourage you to always invite your kids to be the part of your pumpkin carving sessions. It helps them in spending their free time in a creative way and well, you also end up with cutely carved pumpkins too.
There are many different ways to start the carving process but first things first, there are a few tips that you must know and follow before you plan your cute little pumpkin carving meeting for example; the buying of the pumpkins. Go to your nearest grocery store or a pumpkin farm a day or two before Halloween as you would not want them to go stale. Neat and fully ripe pumpkins are the best but do you know what's better than them? Pumpkins with bumps and peculiar shapes as those bumps will help you create unique characters.
Your next step should be to finalize the theme of your Halloween party – it could be super scary or cute or it could be scary and cute, it totally depends on you but you must also consider the guests like if there are going to be kids then make sure that you do not scare them with your horror theme, you know?! One fun way to go about it to set a corner for the kids where they can be just themselves. Feel free to decorate that area with adorable and a little scary décor items like cute bat stickers, laughing Jack-o'-lanterns etc.
Once you have picked up the theme(s) of your Halloween party, you need to grab a couple of more things that will come in handy during the carving process for example; sharp pencils, permanent markers or sharpies and the right carving tools to carve the pumpkins, brown paper bags or old newspapers to place on the shelf so that you do not end up with a messy kitchen, big scoops or a ladle to scoop out the pumpkins from the inside by using a carving kit, tissue paper rolls and wipes to clean the workspace after you're done.
In addition to the above-mentioned things, you must also have a bleach + water spray already prepared to use it on the carved pumpkins or you can also soak the pumpkins in the solution directly by mixing three tablespoons of bleach to three gallons of water. As bleach keeps the mold away even for a couple of days, that is the only wise way to go about it.
And now, let us talk about the free, new and scary Halloween pumpkin carving stencils that we have created for you guys! We always try our best to maintain a balance among a number of things like many people want to try out the modern characters like Minions on their pumpkins or bats and wolves instead of the classic old Jack-o'-lantern and we respect that which is why you will get to see an interesting collection of stencils in our today's blog.
Another important thing that we always keep in mind while working on the carving stencils is that not anyone is a pro when it comes to pumpkin carving but that shouldn't stop you from having a good Halloween day. With our easy to trace and carve free pumpkin carving stencils, we can bet that everyone will enjoy this year's Halloween the most.
So, what are you waiting for? Get your hands on our free, new and scary Halloween pumpkin carving stencils right away and also share the blog with your friends and family too!
– – – – – – – – – – – – – – – – – – – – – – – – – – – – – – – – – – – – – – – – –
Don't miss out these cool Halloween freebies:
– – – – – – – – – – – – – – – – – – – – – – – – – – – – – – – – – – – – – – – – –
10 Free Cool, Creative & Scary Halloween Pumpkin Carving Stencils, Ideas & Templates 2020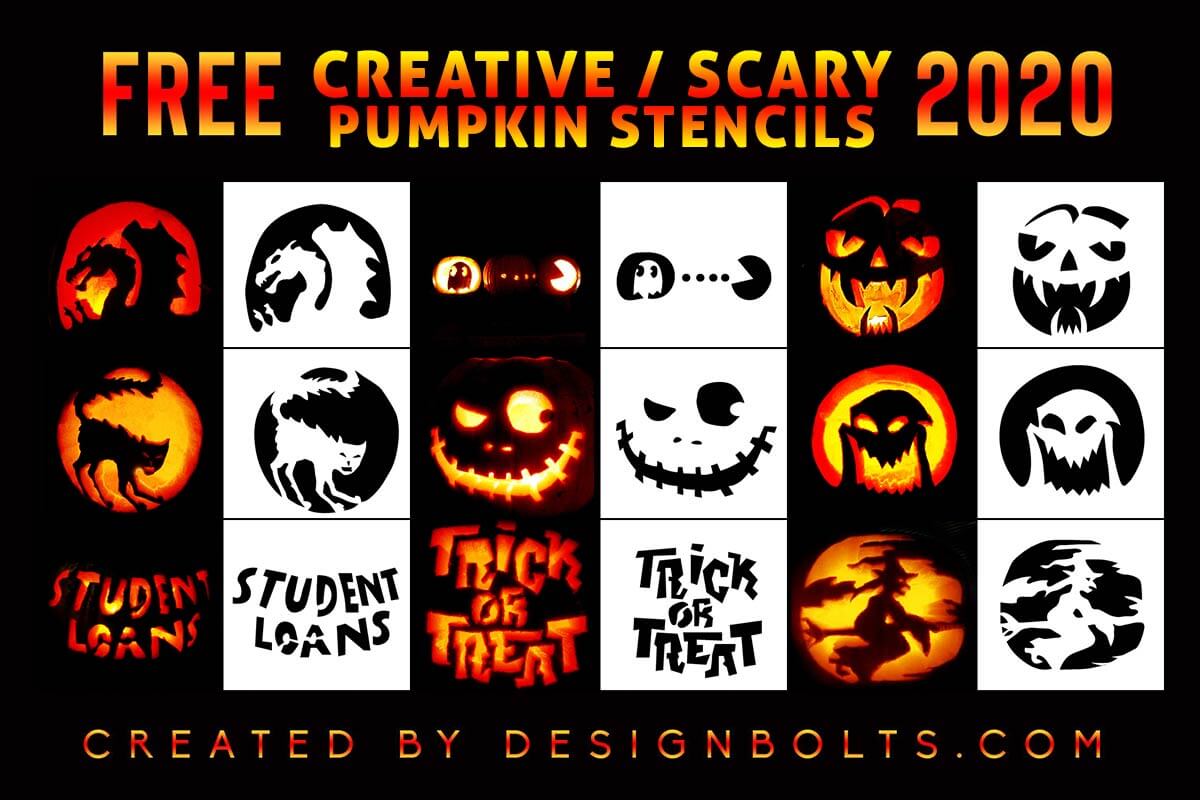 1. Creepy Bat Pumpkin Carving Stencils 2020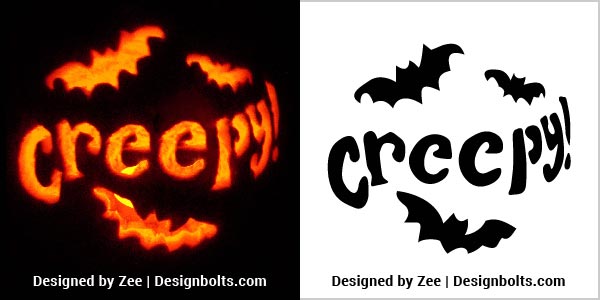 Download Stencil 1
2. Dragon Pumpkin Carving Stencil 2020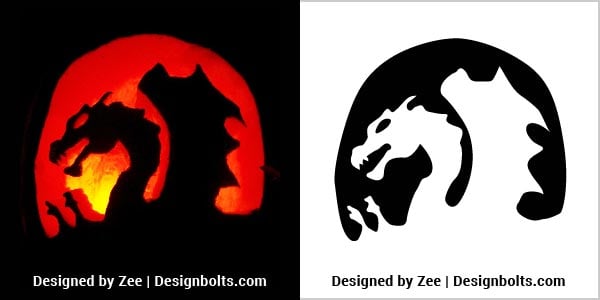 Download Stencil 2
3. Pac Man Pumpkin Carving For 3 Pumpkins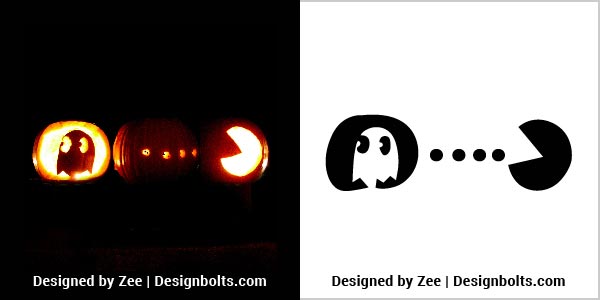 Download Stencil 3
4. Angry Pumpkin Carving Pattern 2020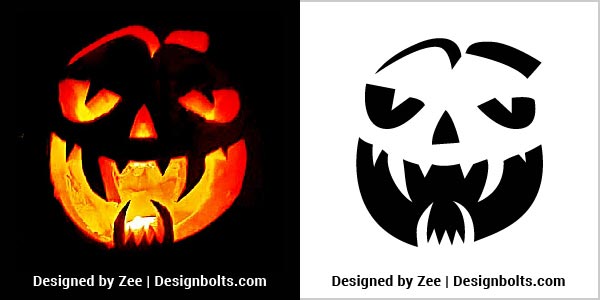 Download Stencil 4
5. Scary Cat Pumpkin Carving Pattern Free Template 2020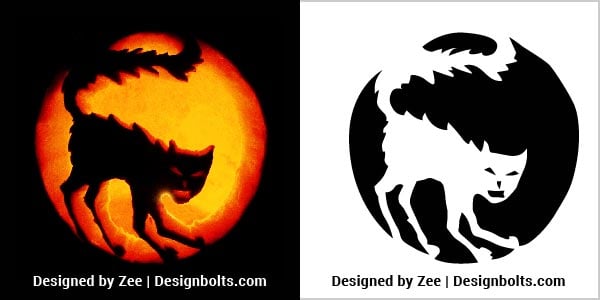 Download Stencil 5
6. Jack O'Lantern Pumpkin Carving Stencil 2020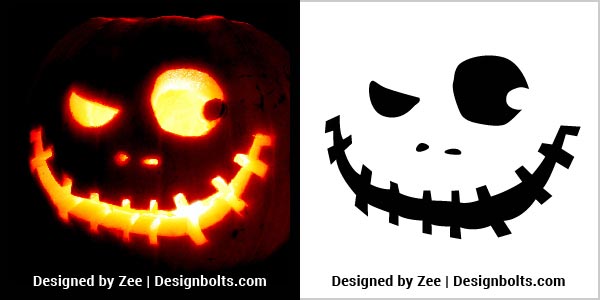 Download Stencil 6
7. Scary Pumpkin Carving Free Printable Template 2020
Download Stencil 7
8. Student Loans Pumpkin Carving For Halloween 2020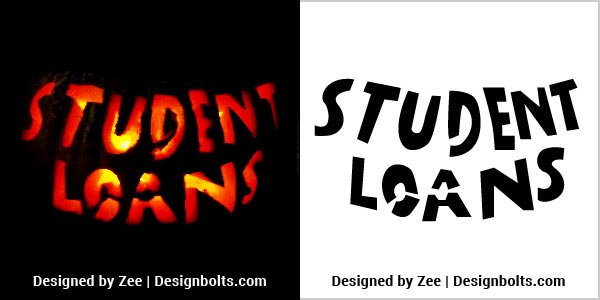 Download Stencil 8
9. Trick Or Treat Pumpkin Carving Patterns 2020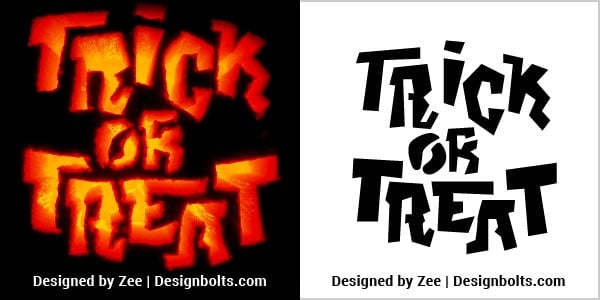 Download Stencil 9
10. Witch Pumpkin Carving Stencil 2020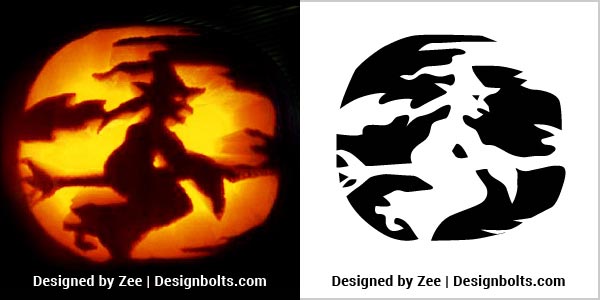 Download Stencil 10
More 2019 Halloween Pumpkin Faces to Carve: