Hello everyone! We hope that you guys are doing great and that you are also finding our blogs and mock-up PSD files useful for your personal and professional design projects. Before we start talking about what we have got for you today, we would like to thank you all for always sharing your constructive & positive feedback with us. It's been a pleasure writing and designing for this blog and with your constant support, we will continue doing what we are good at doing.
Recommended:
– – – – – – – – – – – – – – – – – – – – – – – – – – – – – – – –
400+ Free Printable Halloween Pumpkin Carving Stencils, Patterns, Designs, Faces & Ideas for UK, Canada, USA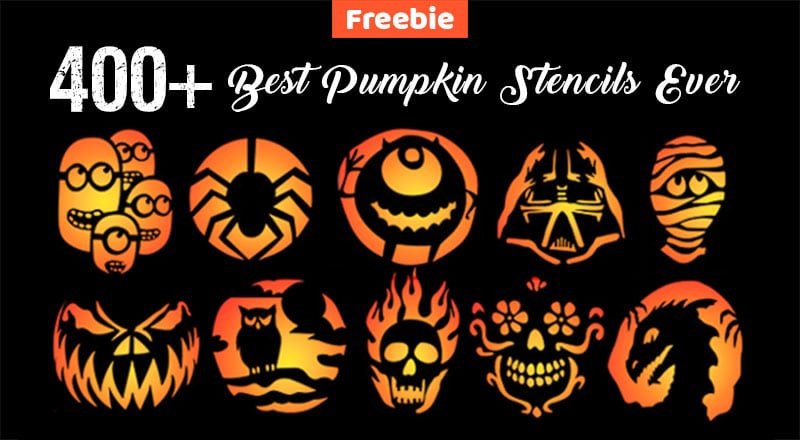 – – – – – – – – – – – – – – – – – – – – – – – – – – – – – – – –
As you guys know that Halloween is around the corner and that demands nothing but serious preparations about the parties. We are not quite sure as to how you all are planning to do for this year's Halloween party but we believe that most of you are sane enough to keep the party private by following the guidelines and SOPs to keep you safe from the Coronavirus. That seems a wise idea and we think that all of us can lay low for this year's celebrations and stuff.
If you are one of our regular readers, then you would know that we love to create & share pumpkin carving stencils here and the party planning tips that we have been sharing over the years have proven to be a bunch of most effective ones and we love that thing about us. But if you have just started reading our blogs, then know that in our today's blog, we will not just share 35+ advanced pumpkin carving ideas for adults & grownups but we are also going to be talking about how you can arrange this year's best Halloween party in your street so, let us get started!
Arranging any party is a literally a task – especially if you are arranging it at your house because not only will you have to do almost all the things on your own but you will also have to take care of the after party things too like cleaning up the mess. But you know what does make it a fun thing to do? It is the efforts that you put into planning as well as arranging the get together and the appreciation that you receive from your loved ones.
Recommended: 100+ Painted Pumpkin Ideas
For any party, there has to be a budget plan and if you do not believe in that idea then this year could be your first time to consider doing it. By planning out a budget for the party, you will be in full control of getting the stuff that you need instead of spending money on things that you think you want but they are useless. Also, who does not love making lists? We know for a fact that you don't so, you better start making one for the budget right away.
Your next step is to spot the areas of your house that you would want to decorate and then have them decorated with the help of your immediate family members – in case your party is just for them or you can literally ask your friends to come in a little early to lend you a hand. You will be getting more than just having the house decorated for example; maybe you'd be meeting your friends or colleagues after so long that you will finally get a chance to catch up on each other's lives as well.
Recommended 600+ Pumpkin Carving Ideas
Okay so, what are your favorite themes these days? If that's something you cannot respond to in like a minute, then allow us to narrow down the question. How would you want to see your Halloween party this year? Something that has all the happy vibes that come from the reunions or the same old super scary characters, story line and décor? We are asking you these questions because when you will be working on finding the answers, you will also be able to think about your own party's theme. We suggest you keep things in the middle by choosing the ideas from our collection of 35+ advanced pumpkin carving ideas. Know that we have worked on these ideas by keeping in mind the adult humor and things / characters that they would like to see around them at a party.
Recommended: 25+ Easy Pumpkin Carving Ideas 2020
From very scary to scary to funny – we are sure that you haven't come across any of these ideas ever before and you are going to love each one of them too. So, what are you guys waiting for? Check out our 35+ advanced pumpkin carving ideas for adults & grownups to use in 2020 and pick the ones that you liked the most. We would love to see you all sharing our blog and ideas with your family members, friends and colleagues. Also, feel free to share your thoughts with us in the comments section down below!
– – – – – – – – – – – – – – – – – – – – – – – – – – – – – – – – – – – – – – – – –
Don't miss out these cool Halloween freebies:
– – – – – – – – – – – – – – – – – – – – – – – – – – – – – – – – – – – – – – – – –
35+ Advanced Pumpkin Carving Ideas 2020 for Adults & Grown ups
More Pumpkin Carving Ideas: