Hi there party lovers! How is your work life treating you? We are sure that you guys cannot wait for Halloween anymore when you would finally be able to get your mind off work and do something else for a day or two – because let's face it, all of us love doing exciting things while arranging the party for our friends and family members, right?
If you are planning to host a Halloween party this year, you must have started working on your lists of what to buy, who to invite etc. but if you want to enhance the beauty of your Halloween décor, then we have something super awesome to share with you guys. Keep reading this blog as we are about to share 20 best Halloween wreaths for front door that you must buy in 2020 from Amazon. We get it, if you would want to invite some of your really close friends over for the party but even if you don't (due to the social distancing guidelines), our amazing selection of wreaths will help you and your friends enjoy the day to the fullest – even from a distance.
For those of you who don't know much about wreaths, allow us to explain everything here. Wreaths are rings that are accessorized with flowers, leaves, twigs and even fruits at times, as per the occasion. A wreath is used for multiple reasons like you can decorate your front door with it on Halloween, Christmas or for literally nothing – for example; you happened to see a beautiful wreath made of artificial flowers and you got it to hang on the door for happy vibes and even that would look pretty.
The ring that is used to make a wreath can be made out of wood, metal or even fabric, it solely depends on the duration and the weather conditions of your living area. We feel that anything that welcomes your guests or even you own self after a long day at work is worth spending the money on and trust us when we say this: a wreath can do more than just to bring a smile on your face.
Recommended:
– – – – – – – – – – – – – – – – – – – – – – – – – – – – – – – –
400+ Free Printable Halloween Pumpkin Carving Stencils, Patterns, Designs, Faces & Ideas for UK, Canada, USA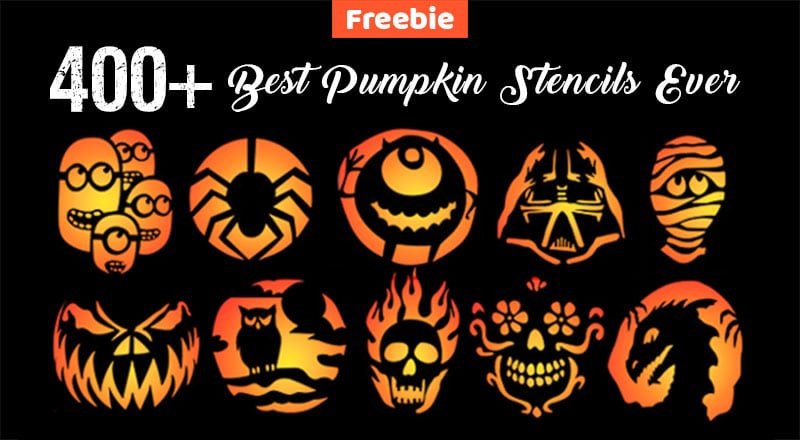 – – – – – – – – – – – – – – – – – – – – – – – – – – – – – – – –
Keeping the happy vibes in mind, we decided to help you guys shortlist pretty wreaths for yourself or for your loved ones for the upcoming Halloween 2020. Wreath shopping is super fun – if done right but you must know how big of a wreath you would want to hang on your front door.
And if you are getting it for your parents' house or for a sibling / friend / colleague etc. then we suggest you directly or indirectly ask them how'd they like their wreath!? You must be wondering that, that does nit sound like a good plan but honestly, there are certain gift items that require such questions because what if you purchase something by putting in a lot of thought and efforts and they do not happen to like it for one reason or the other?
So, how about we ask them if they have any preferences, you know! It will make the whole process a lot easier and you will know that they will love the wreath that you will get for them. As different people have different choices when it comes to colors, ornaments and even the material of the wreath, we have ensured that our collection of 20 best Halloween wreaths for front door have a variety so, that you can choose them without having to worry about anything.
As these wreaths' collection has been created by keeping it relevant to Halloween, you will see most of them are made using (artificial) maple leaves as well as tiny adorable pumpkins for the actual theme. Then we have included a big sunflower themes wreath that you can hang if you want to do something this Halloween.
We absolutely love winters and the beautiful colors that are used to create stuff that complements this very theme, and to make it even more relevant, we had to include fall berry wreath in this collection. It is so attractive that we know you won't be able to resist the beauty. And we can picture it on a white front door – oh, the beautiful image it will create!
If you are planning a scary Halloween party, then know that you can get a spider and eyeballs wreath from Amazon this year and since it is unique in its own way, you will love it too. Tulips, dark moon & golden stars and floral wreaths are some of the attractive designs that you must consider for 2020's Halloween party. Oh, and did we tell you that most of the wreaths come with a free white gift box too? Well, you can use the box for gifting it to your loved ones if you know that you won't be able to attend their party in person this year.
And that's all for today! Check out our 20 best Halloween wreaths for front door that you must buy from Amazon in 2020 and don't forget to share the blog with your loved ones.
20 Best Halloween Wreaths for Front Door 2020 from Amazon
1. Tiny Land 22 inches Wreath for Autumn & Halloween 2020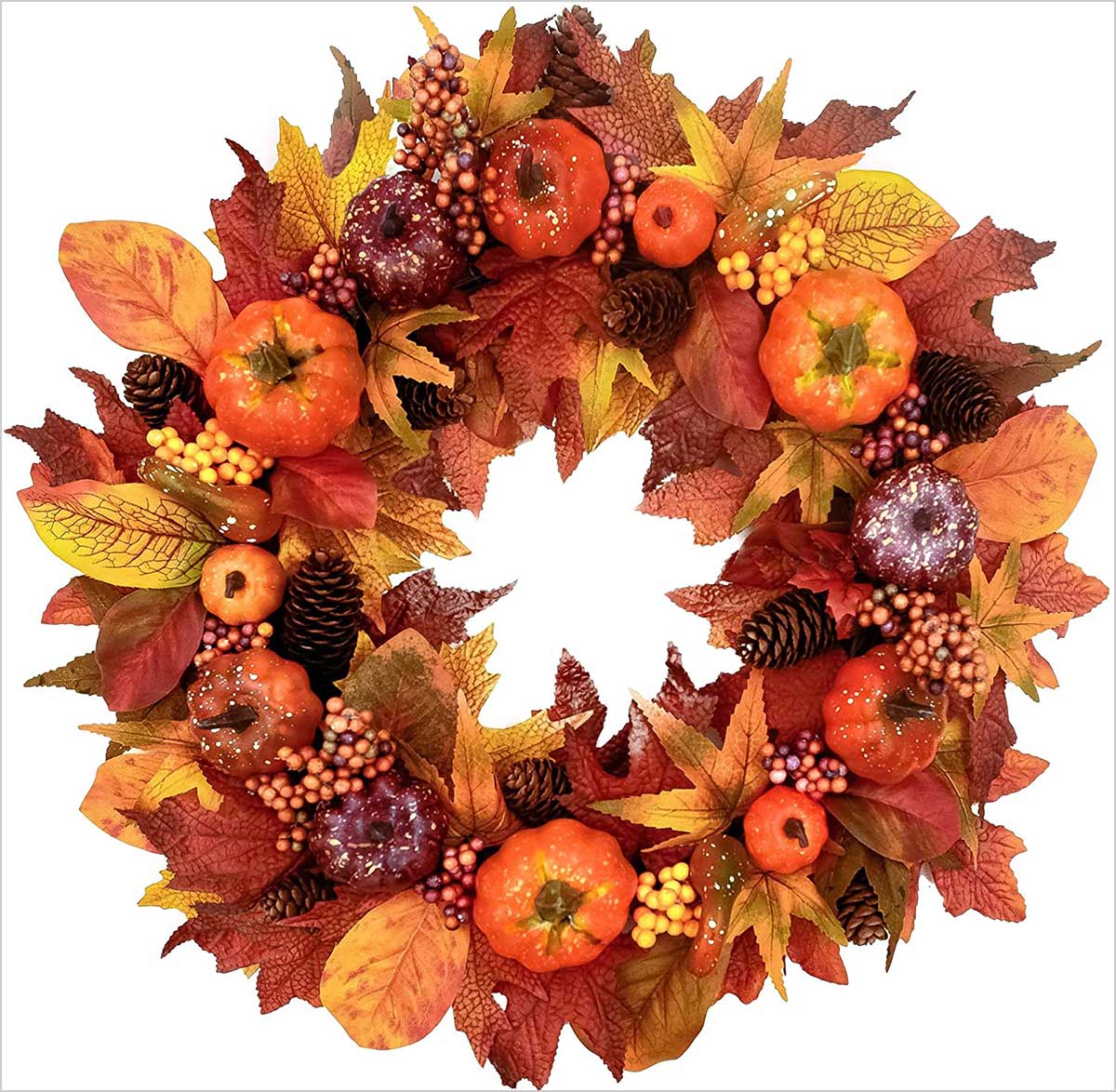 2. Valery Madelyn 24 Inch Pre-Lit Happy Halloween Wreath for Front Door with Witch Hat, Halloween Lights and Pumpkin Decorations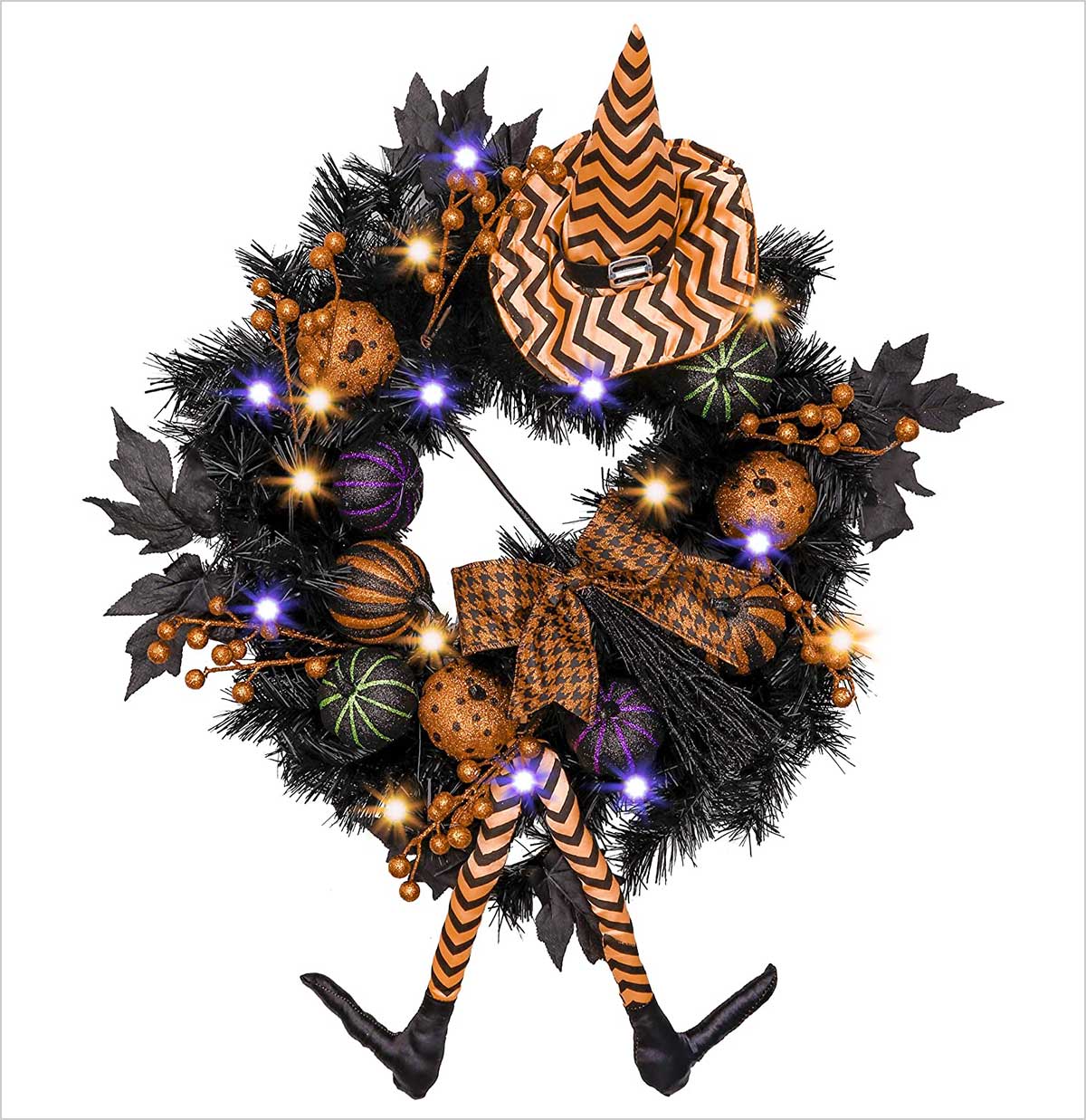 3. 24 Inches Halloween Wreath for Front Door with Spider Eyeballs Ornaments | Use it for Indoor Outdoor Home & Party Decor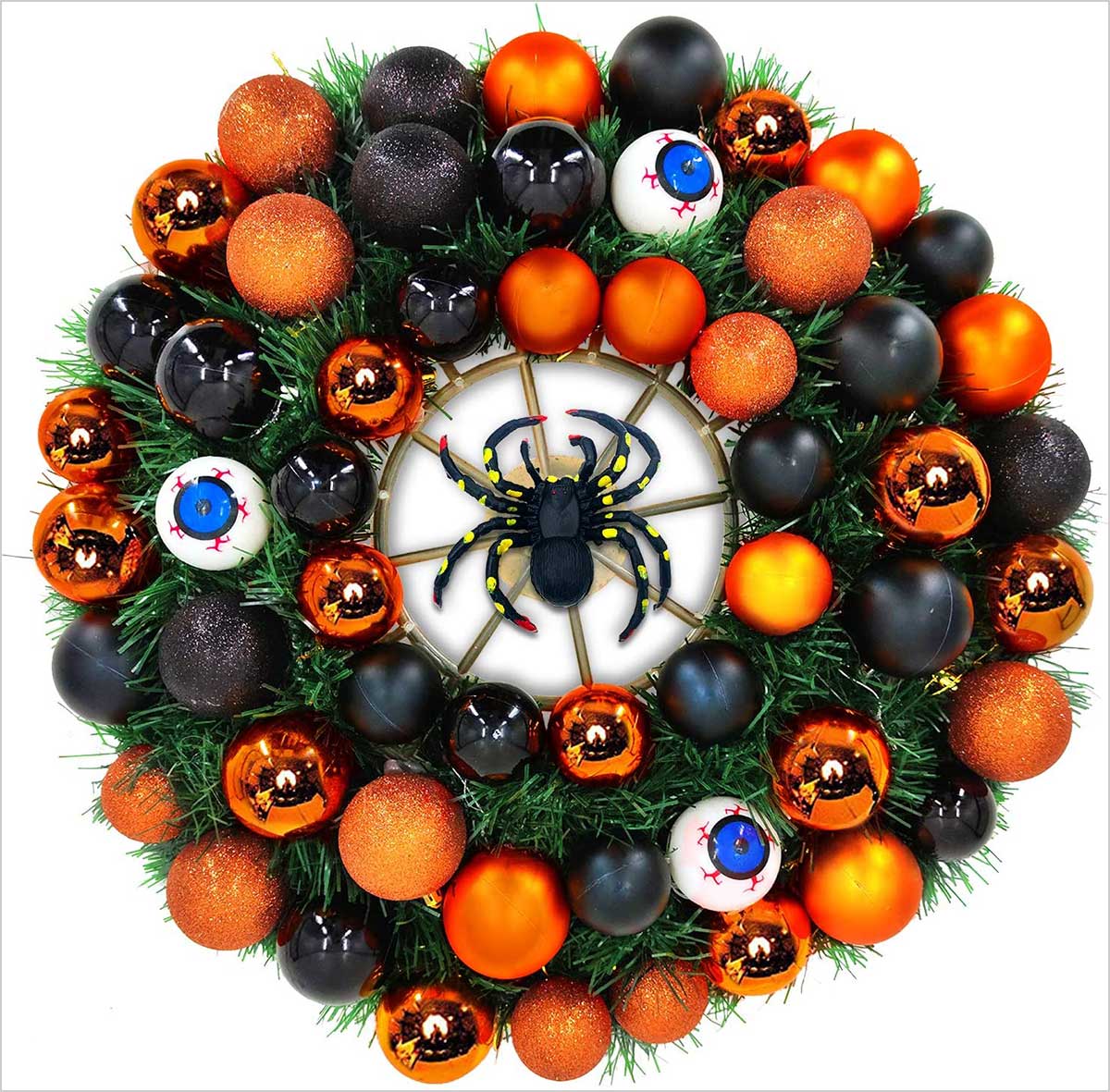 4. Artificial Sunflower Halloween Wreath Size 11.6 Inch Star Shape with Floral Decor and Pumpkin | Perfect for Halloween 2020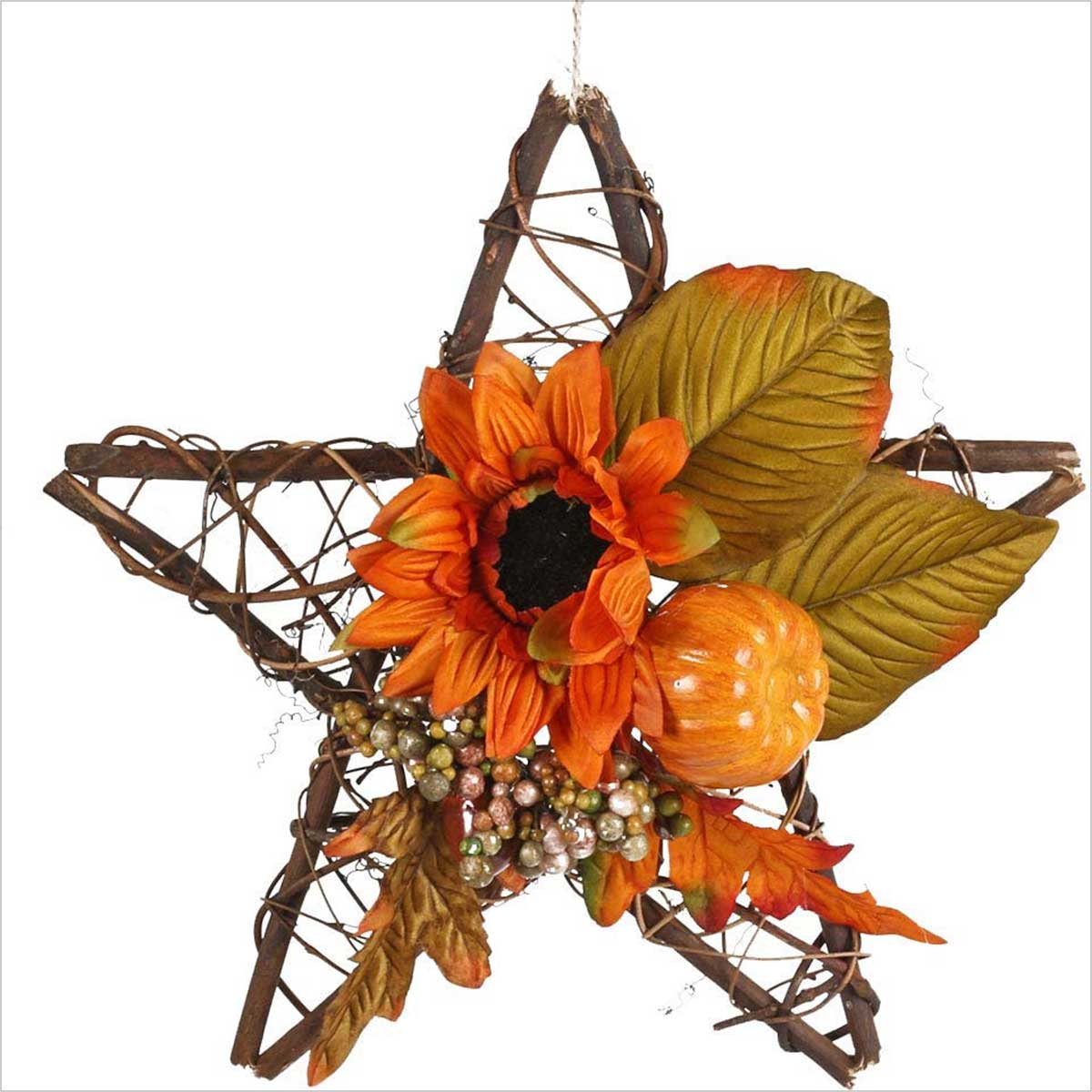 5. Wreaths for Front Door with Leaves and Mini Pumpkins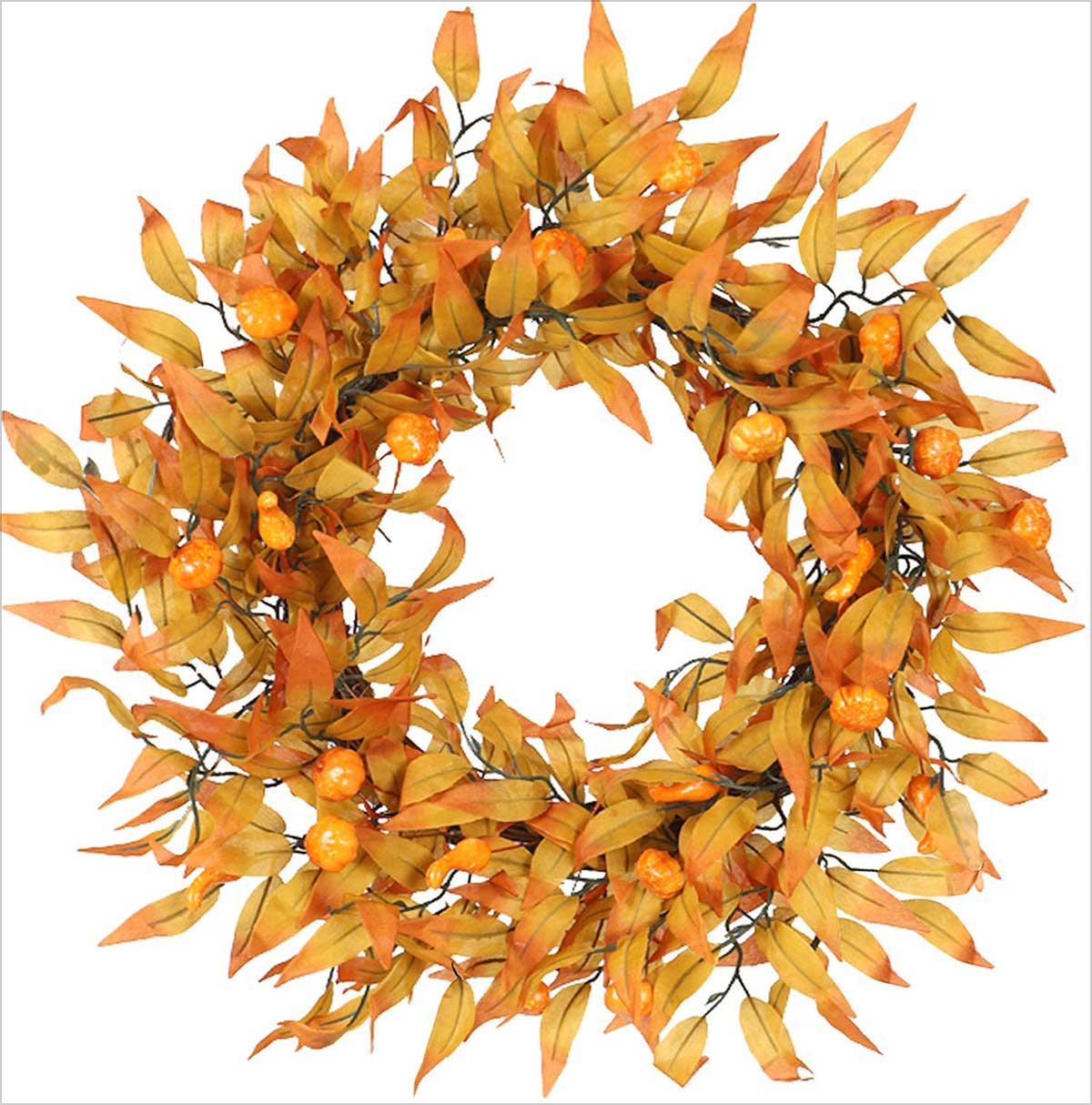 6. Halloween Wreaths with Glitter Pumpkins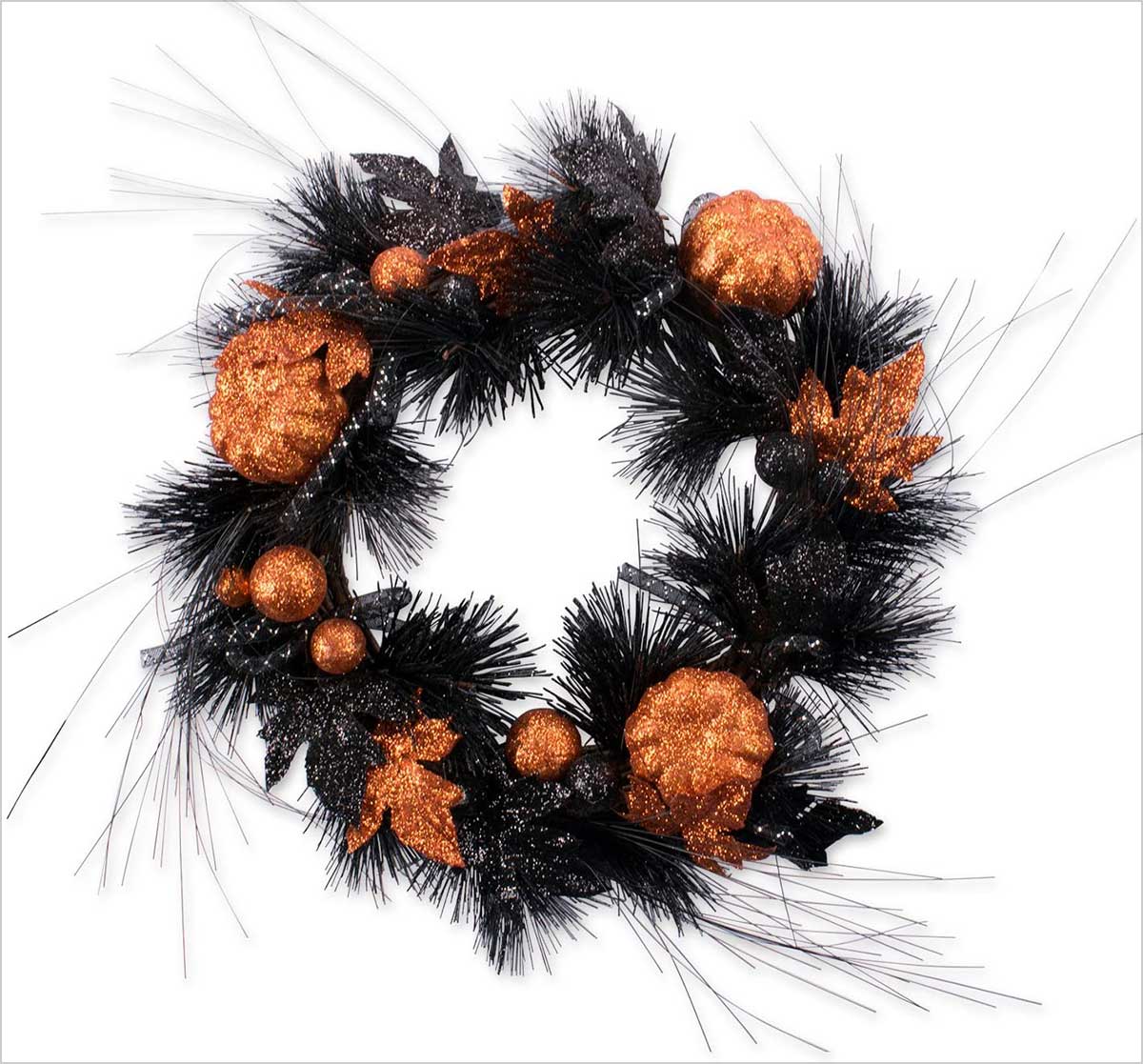 7. Weston Fall Berry Wreath | 22 Inches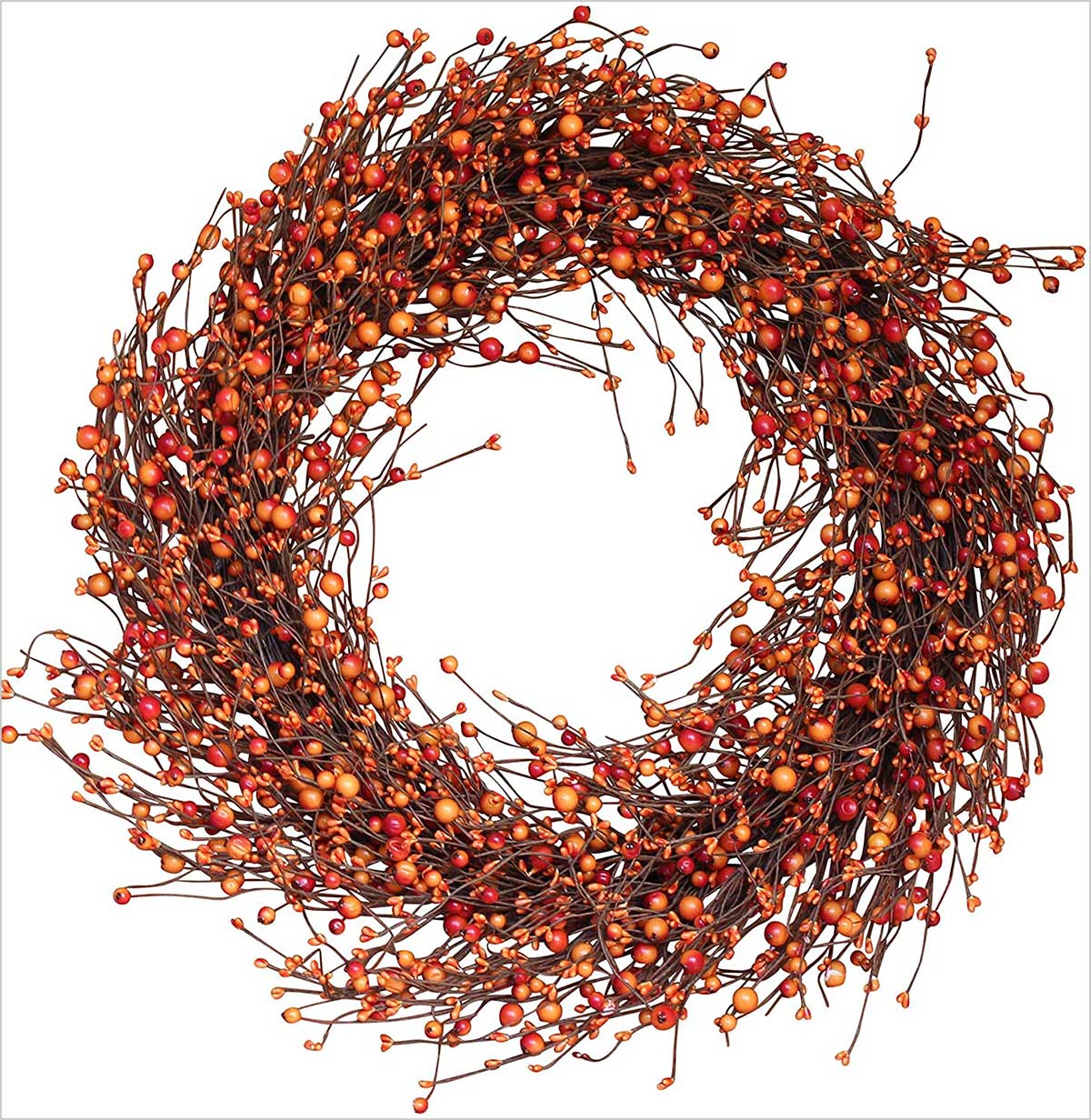 8. Halloween Wooden Five-Star Wall Hanging Artificial Flower Decoration Wreath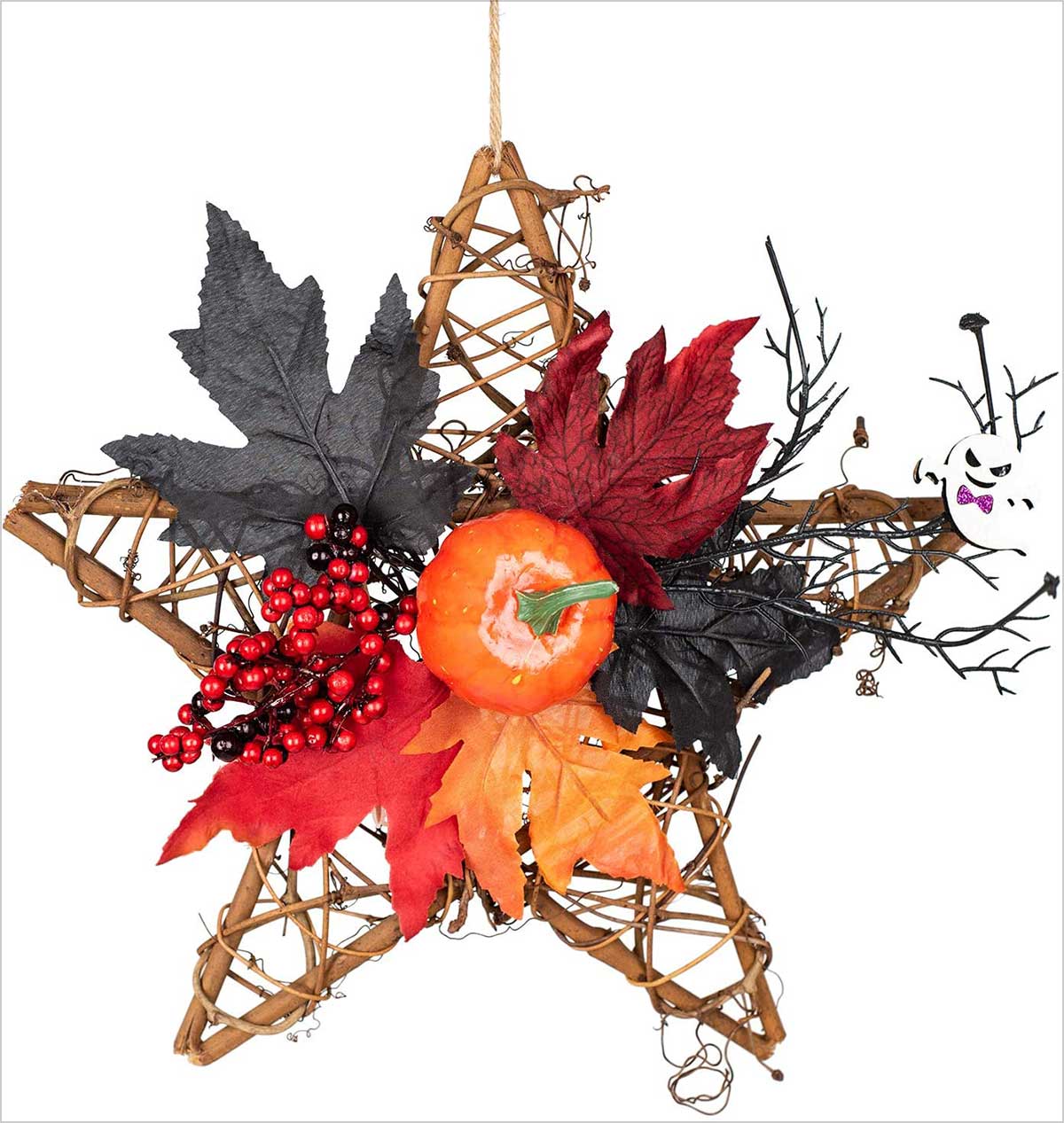 9. Wreath for Front Door with 30 Warm Light made with Pumpkin Maples Leaf, Pine Cone, Berry Cotton. Operate with  Battery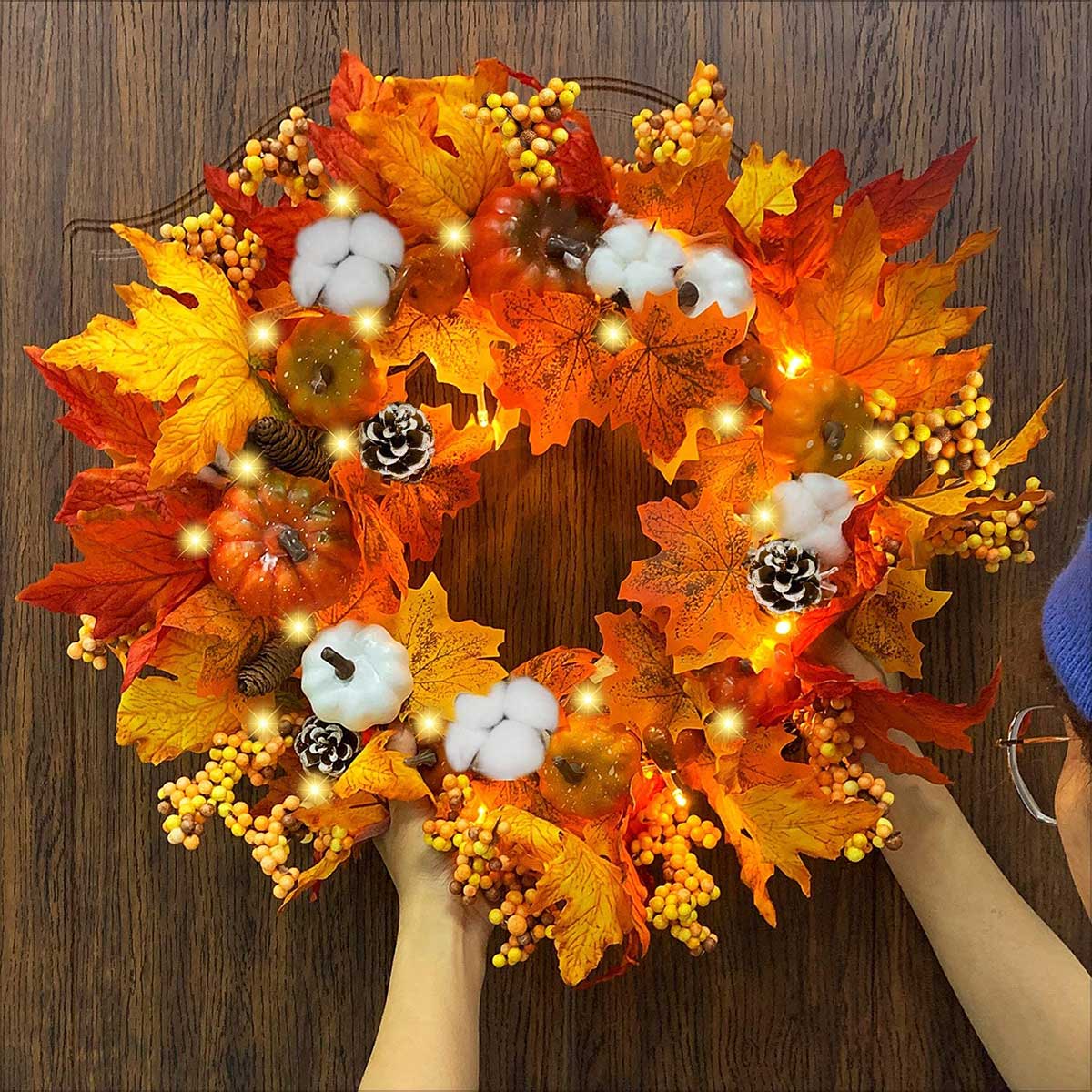 10. Beautiful Gothic Skeleton Lovers Embracing on Black Rose Wreath | 13-inch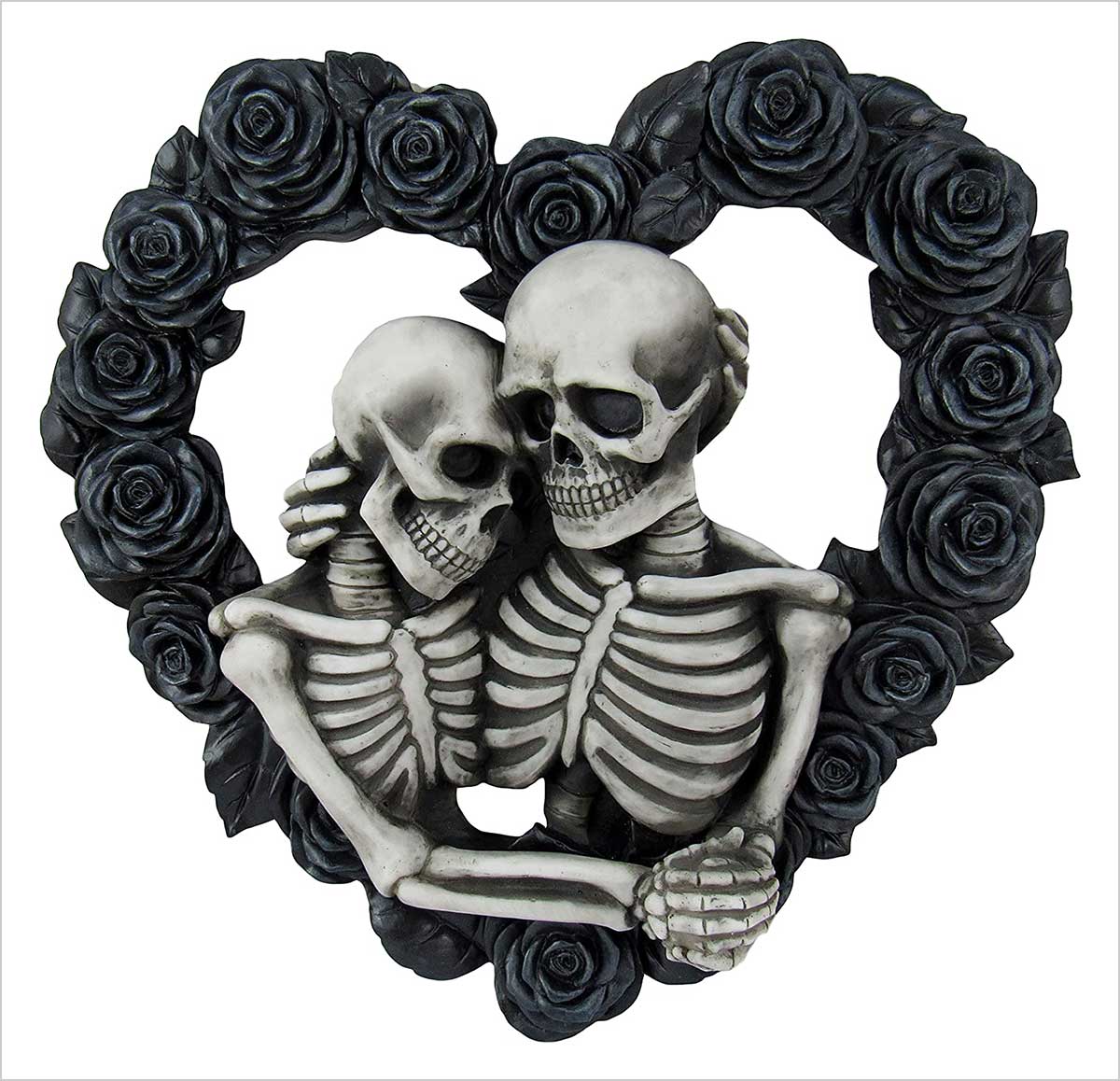 11. Halloween Wreath Spooky Front Door Accessory Miniature
12. Oakwood Silk Fall Door Wreath | 22 Inches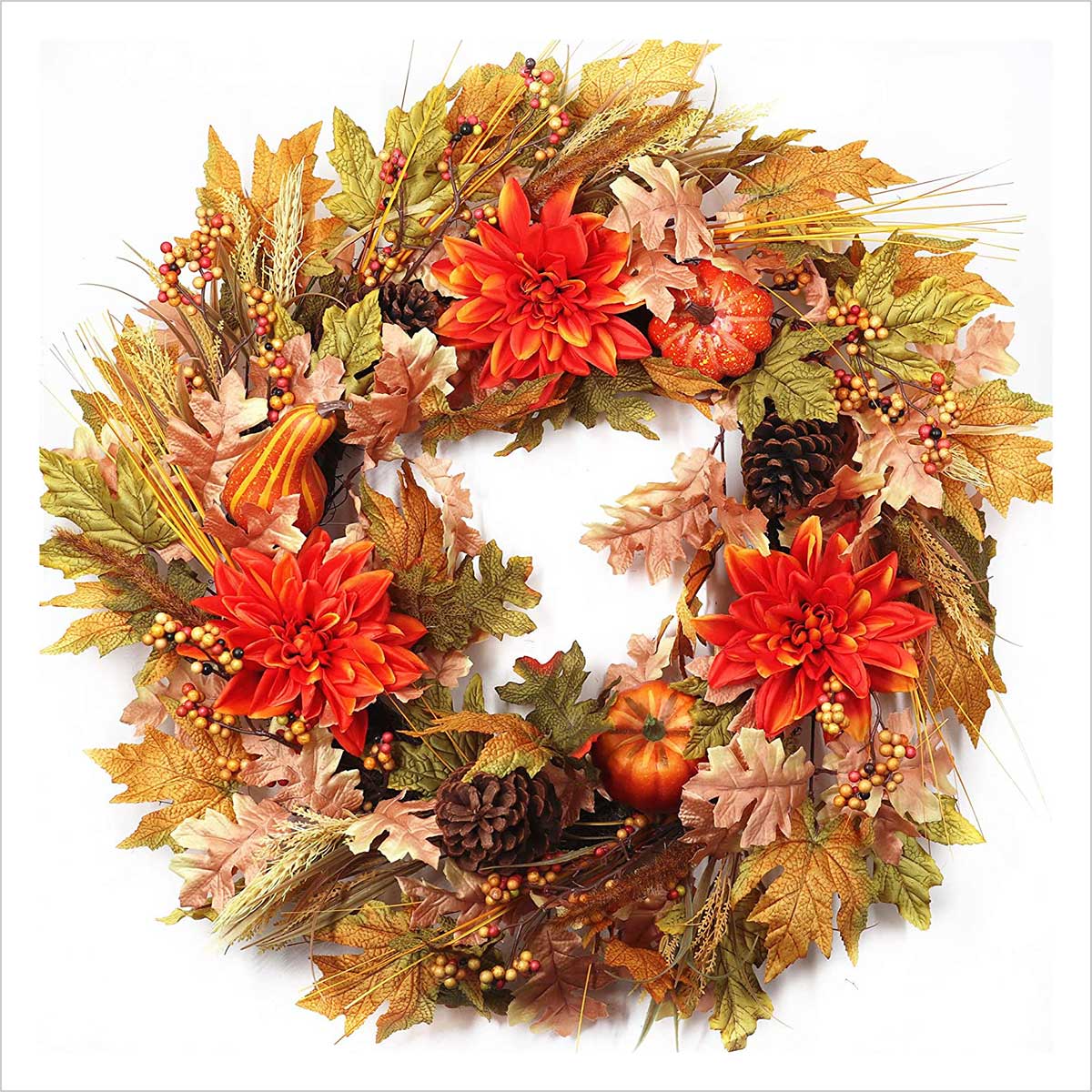 13. Halloween Wreath Decoration 2020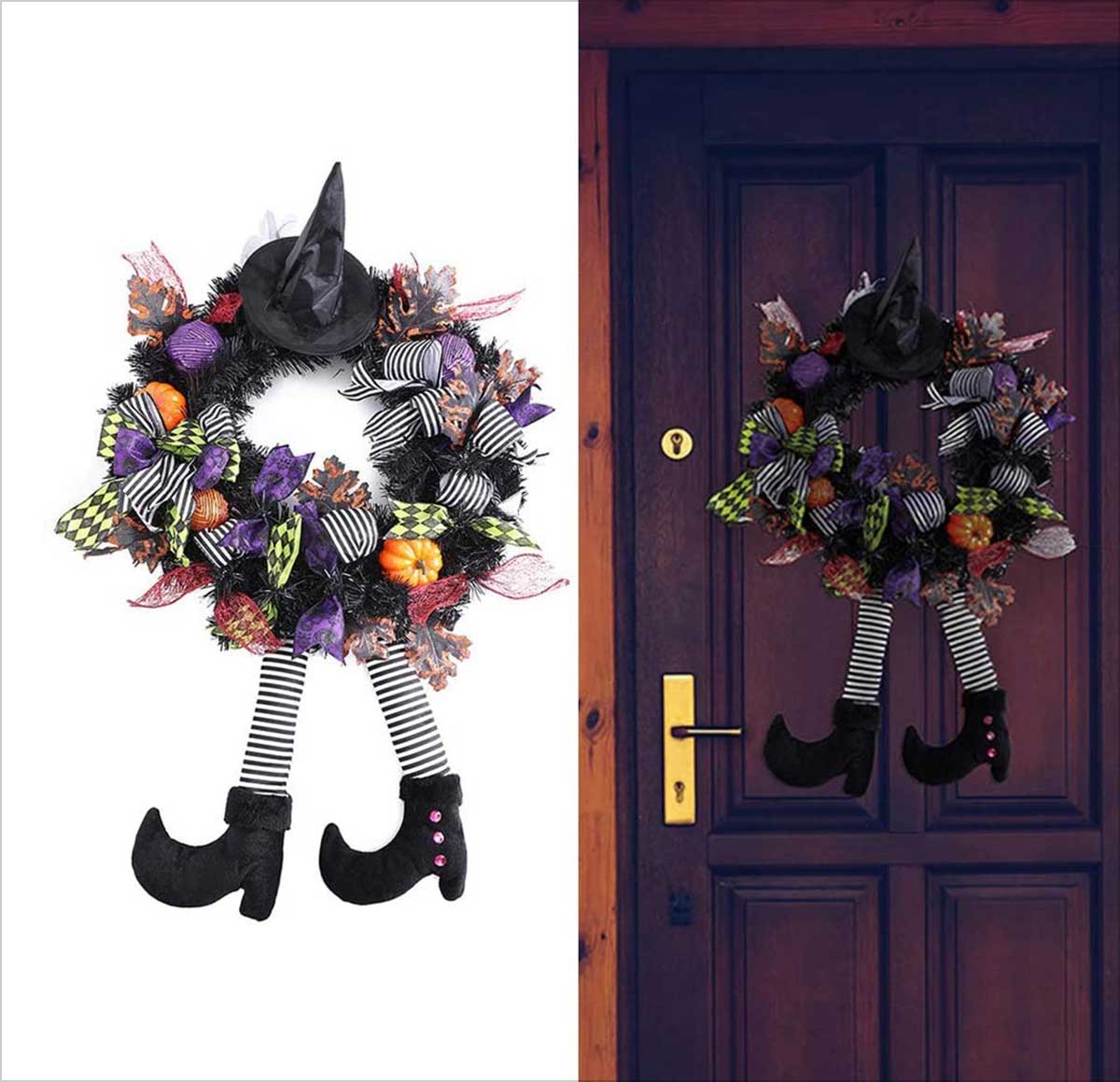 14. Maple Leaf Pumpkin Wreath with Bell Fall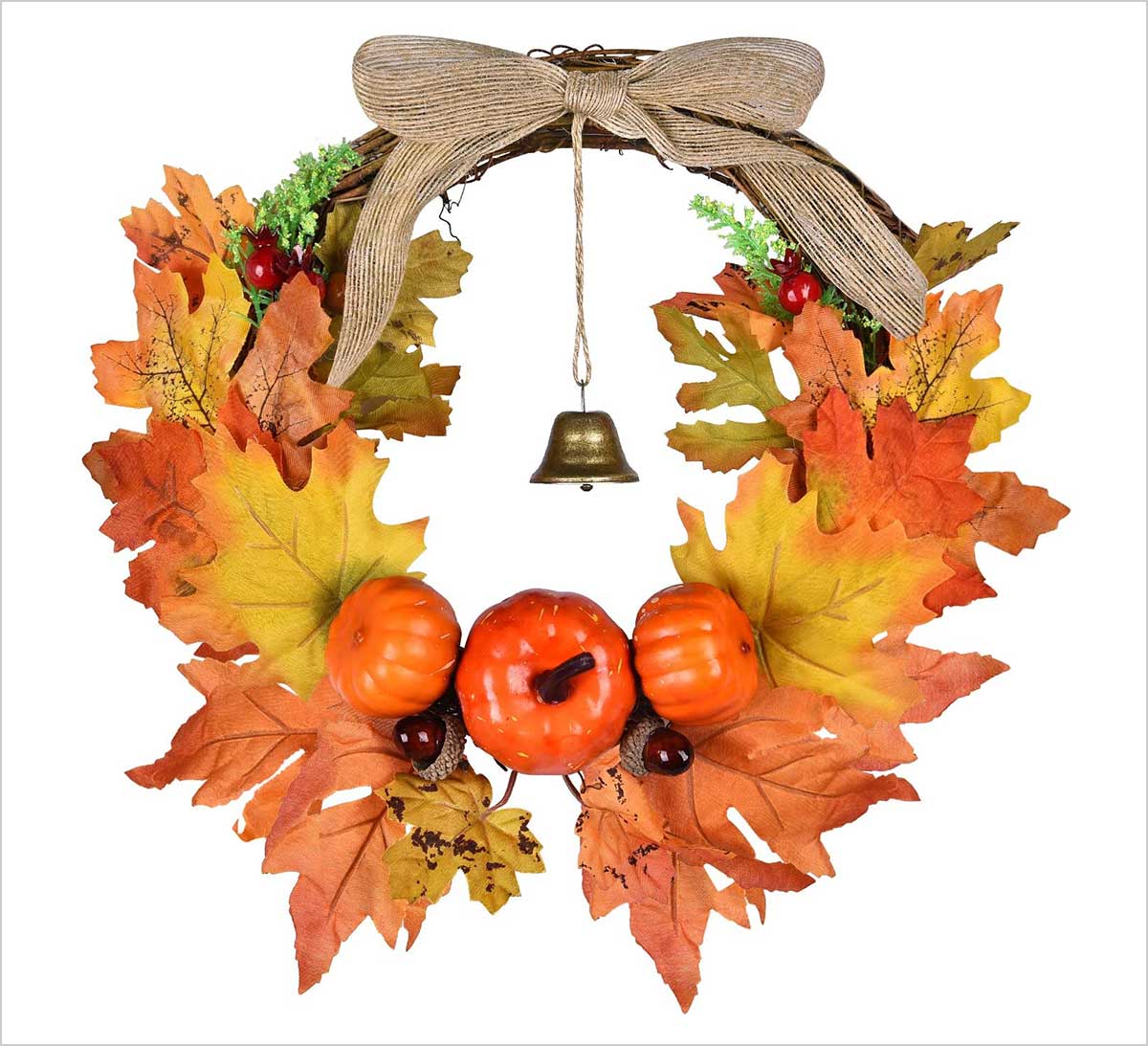 15. Fall Wreath for Front Door 24 inchs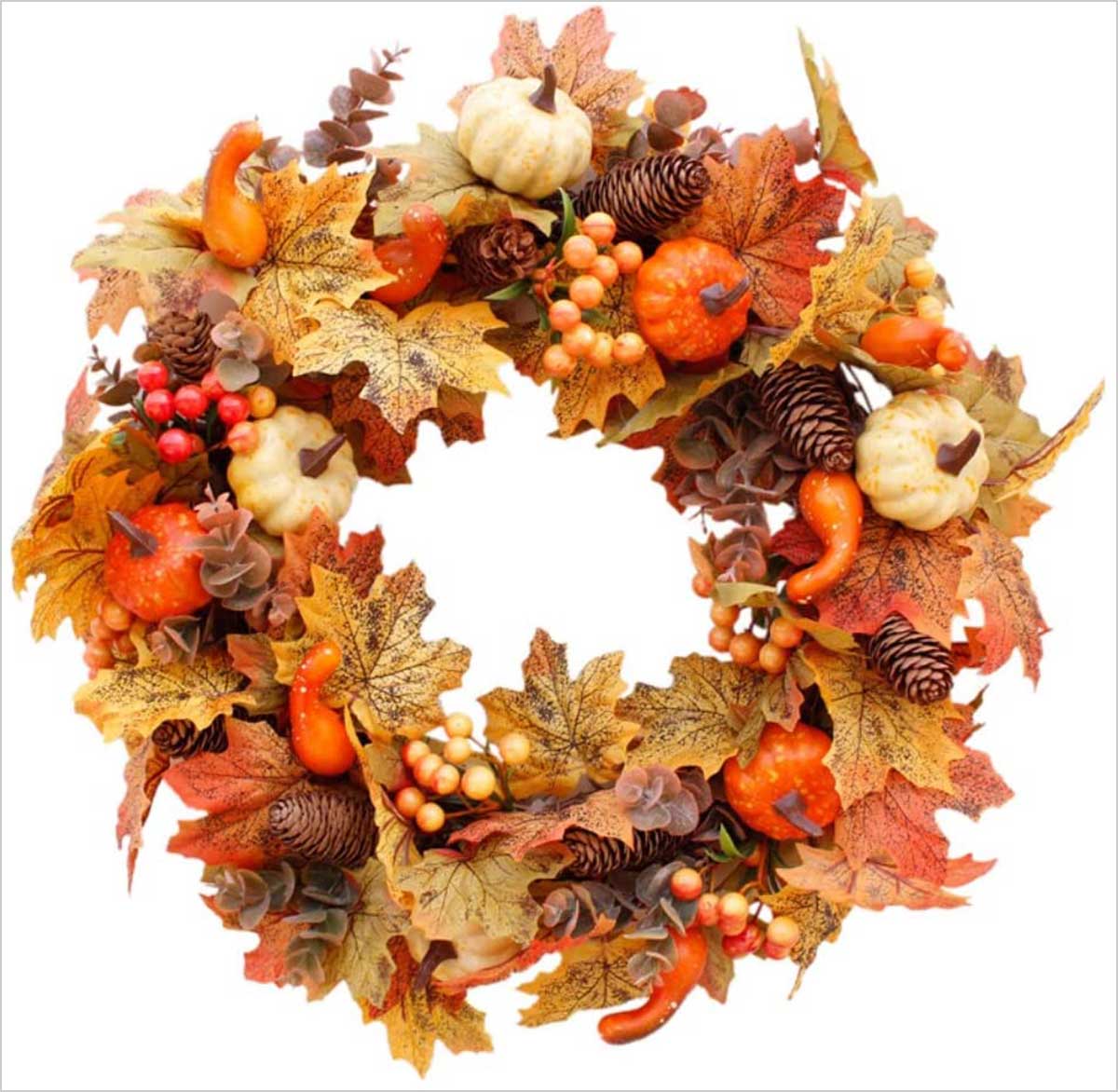 16. 45cm Artificial Handmade Hanging Sunflower with Pumpkins for 

Outdoor 

Party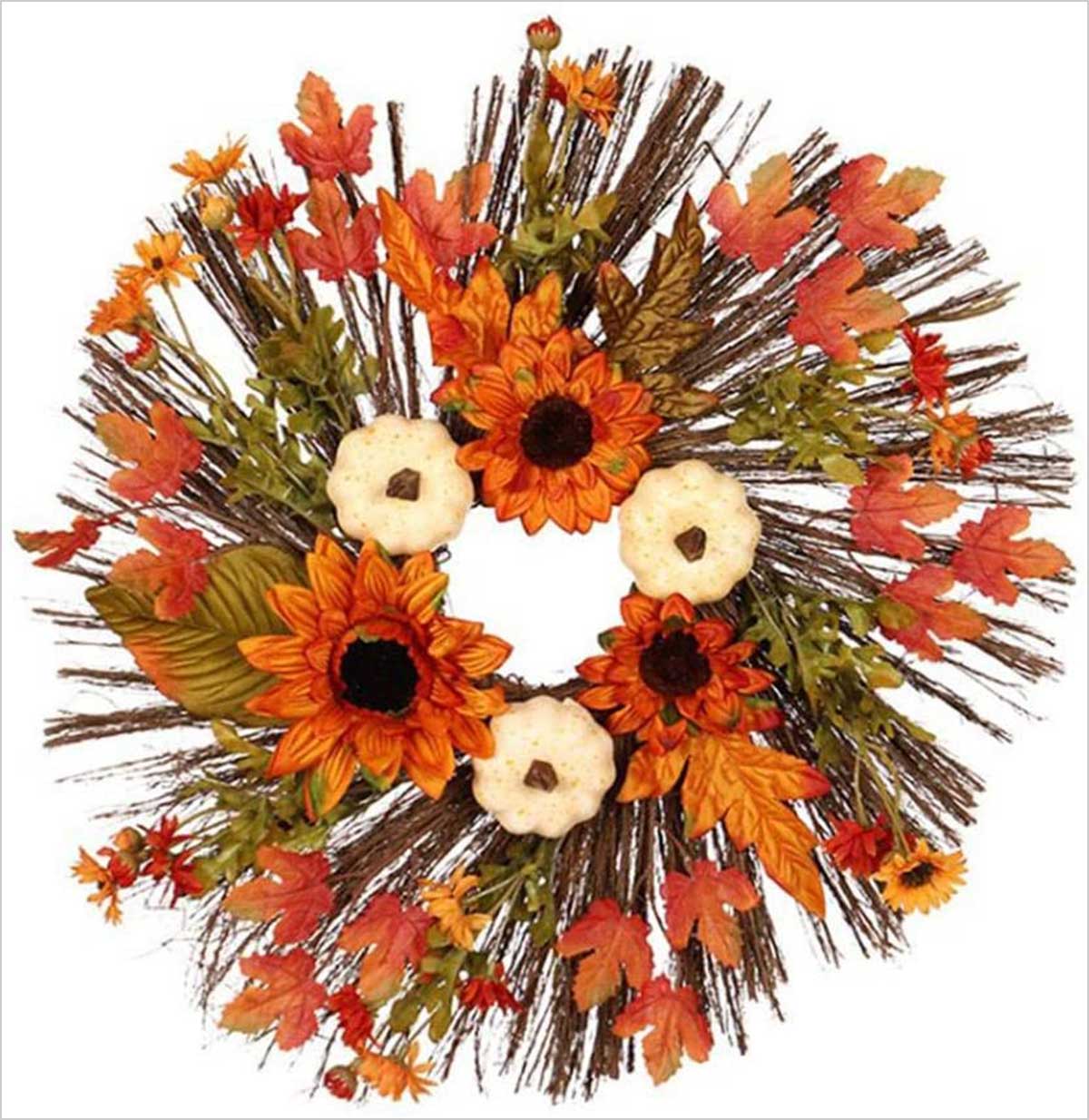 17. Halloween Maple Leaf Wreath Garland with Bats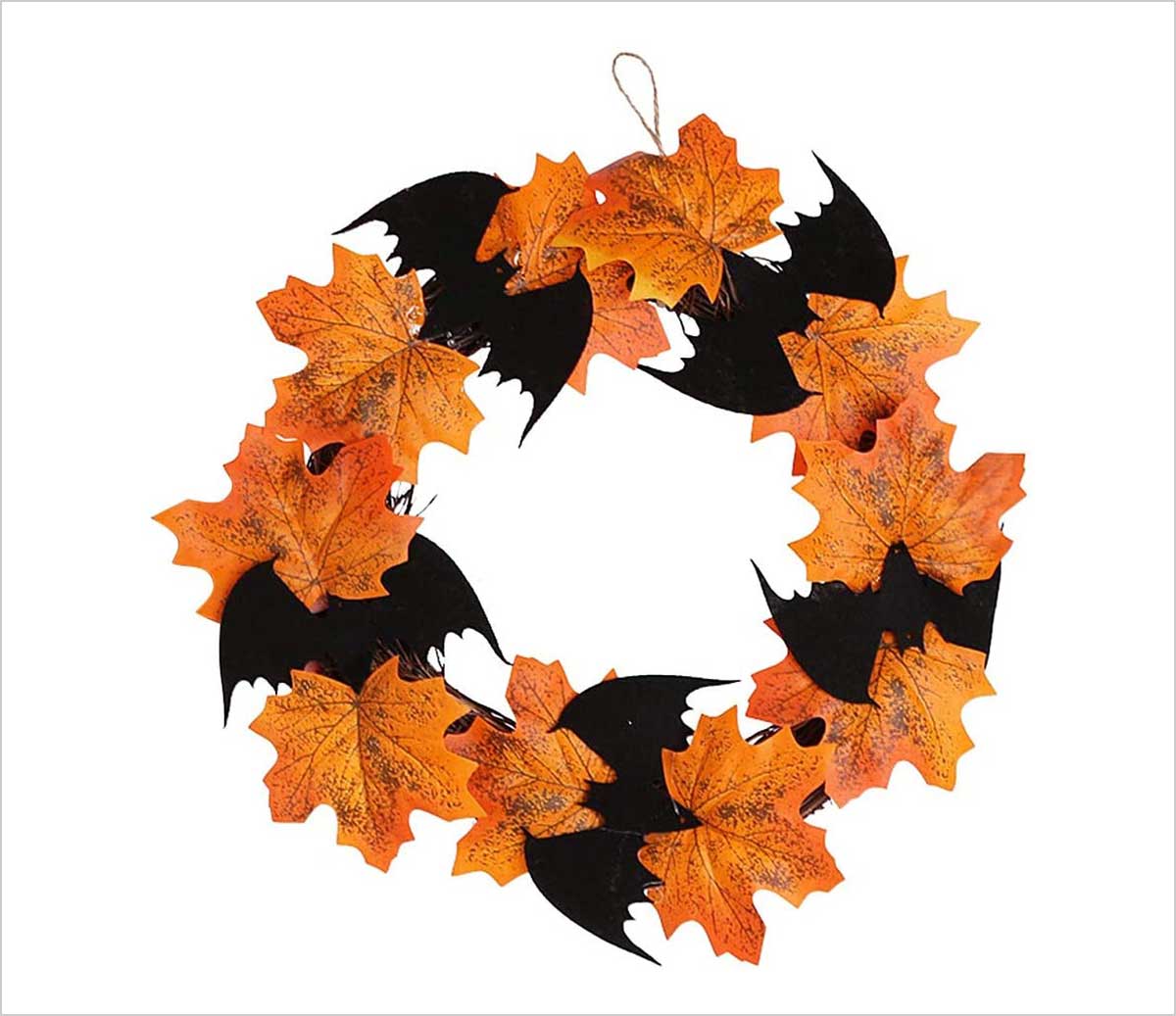 18. Highland Silk Fall Door Wreath | 22 inches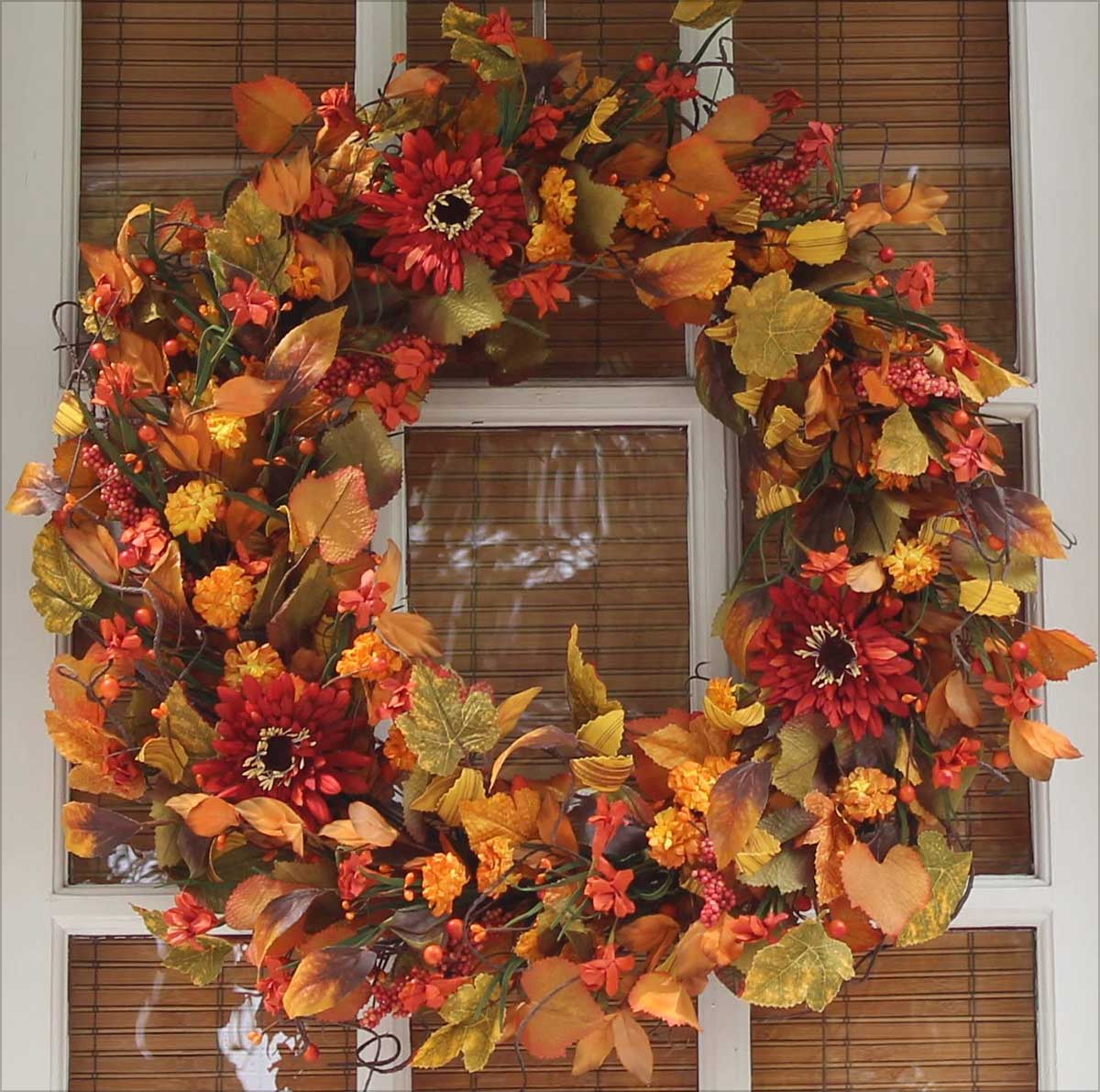 19. Fall Spike Wreath On Natural Twig Base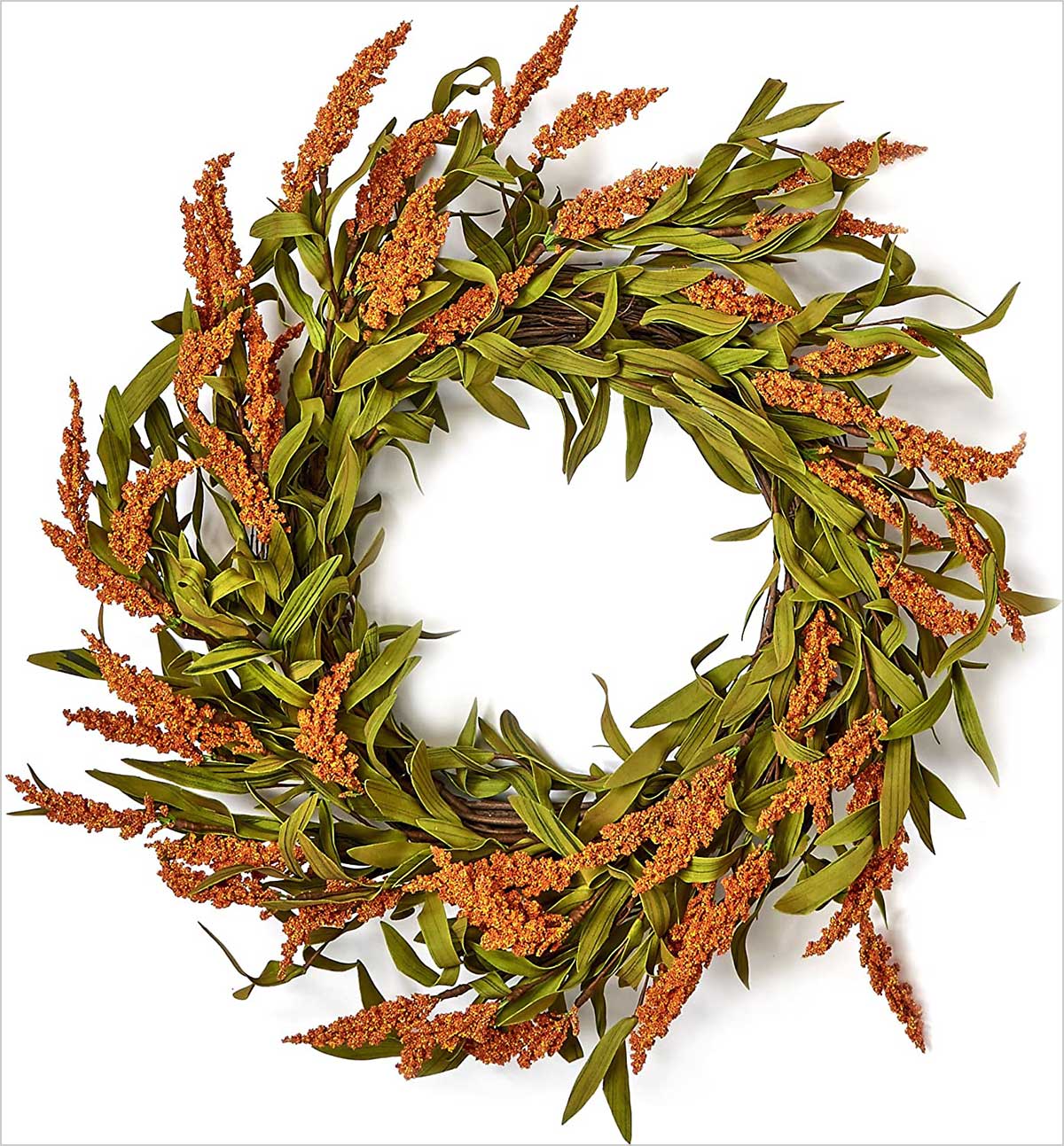 20. Frankenstein Halloween Wreath 2020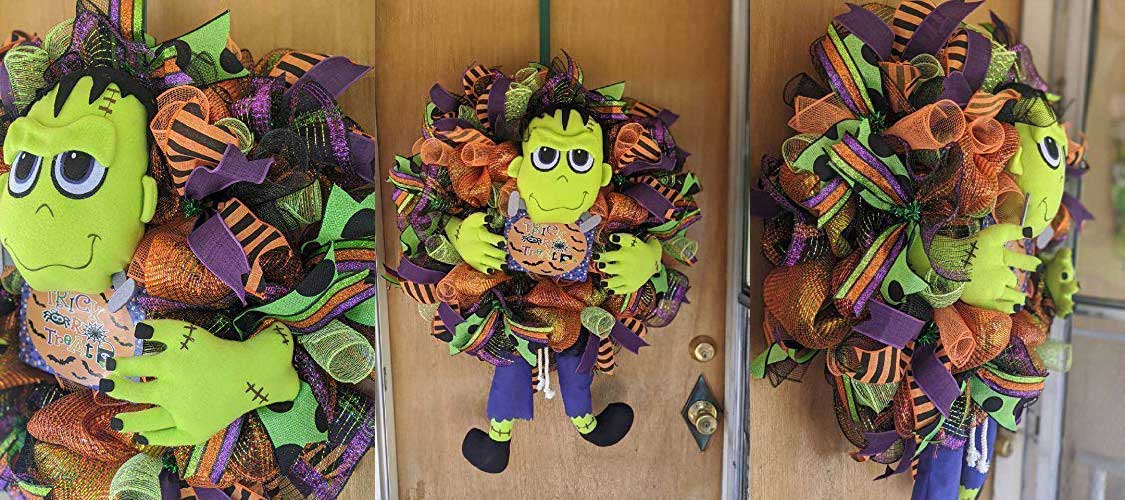 Recommended: