Hello there everyone! We know that almost all of you are super excited for the Halloween and to help you with everything related to your party, we are here with our carefully designed unique pumpkin carving stencils and a bunch of tips to arrange a perfect get together so let us get started!
Recommended:
– – – – – – – – – – – – – – – – – – – – – – – – – – – – – – – –
400+ Free Printable Halloween Pumpkin Carving Stencils, Patterns, Designs, Templates, Faces & Ideas for UK, Canada, USA | Best Stencils Ever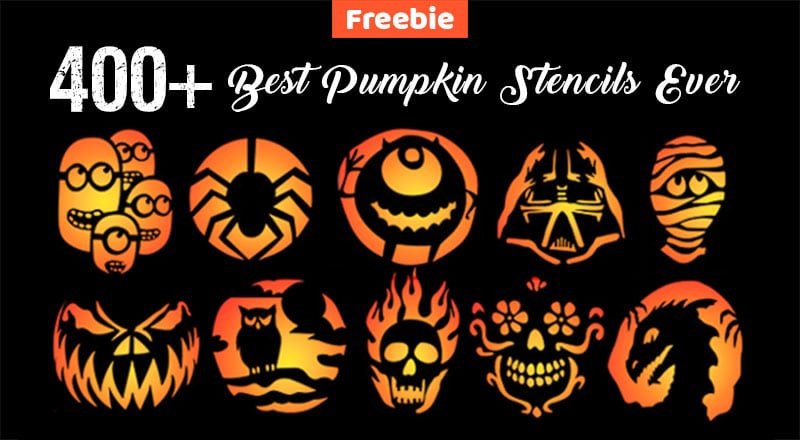 – – – – – – – – – – – – – – – – – – – – – – – – – – – – – – – –
Although, we have shared multiple different blogs on how to carve your pumpkins for the scary night and other things but for this blog, we wanted to keep it simple – especially for the ones who are planning to carve their pumpkins for the first time this year. Keeping that in mind, we have created these 10 very simple pumpkin carving stencils for beginners (including kids) that you are going to love.
As you know that pumpkin carving is serious business from getting the perfect pumpkins from the market / farm to scooping out what is not required to sit with the hollow pumpkins and carve your favorite characters etc. out of them, everything requires your undivided attention, time and of course, efforts too. At this point, you do not have to worry about your carving skills, really as our stencils are not just free to download but all of them are super easy to use too.
And then there are many ways to trace out the faces, shapes, words etc. onto the pumpkins for example; you can use lead pencils, board markers, paper cutters or regular knives to draw the sketches. We make sure that our stencils help you get the most out of them so, once you have downloaded and chosen which ones will be used for your party, use a sticky tape to get full control on the stencil(s) and then follow the traces with a knife or carving tool to carve it out.
We understand that you might have some reservations about giving your kids knives or carving tools for that matter but what you can and must do is to provide the kids with permanent markers, acrylic paints and other decorating materials so, that they can also make their favorite characters on real pumpkins. By encouraging your kids for the pumpkin carving sessions this year, you will be allowing them to become a part of the family activity and trust us when we say this: they are going to thank you for having confidence in them for such a huge responsibility.
Moving on, we would like to share how you and your family members, friends and colleagues can initiate the carving process before the big scary night. You must start planning the pumpkin shopping at least three days before the day of Halloween so, that you are prepared and that you do not have to rush into doing anything all at once. Store your pumpkins in cool, dry places while you figure out what you will be carving on them. Our stencils make everything super easy anyways, but if you have a specific theme to follow this year, then you might have to sit down and shortlist the stencils that will complement the party & its décor.
If you have already bought the décor items after reading our previous blogs, then know that you have saved yourself a lot of time but if you still have to decide what to buy and what not to, then today is the time to do so. Get your hands on your favorite decoration items right away so, that you are done with placing orders. Next thing is to allocate a place to yourself and the people who will help you during the carving process. By doing so, you will make sure that you do not have to deal with the aftermath of the whole carving shenanigans and that you get done and over with the beautifully carved pumpkins in style with no or less messy kitchen counters etc.
As far as our 10 very simple pumpkin carving stencils are concerned, know that we are about to share all of them with you now so, that you have enough time to go through them in detail and pick the ones that you love the most. Okay so, to keep the original Halloween theme intact, we would love to mention it here that we have included a simple to draw and easy to carve and one of the classics Jack-o'-Lantern stencil in this collection. In addition to that, you will also get your hands on the stencils of scary bats, ghosts, witches, cats as well as werewolves.
We can bet that you will end up with nice carved pumpkins by the end of it and to add more to their beauty, do light them up with artificial candles and place them at prominent spots so that your friends etc. can appreciate your aesthetics.
That's a wrap for today! Do share your precious feedback with us in the comments section down below and while you are at it, don't forget to share our blog and 10 very simple pumpkin carving stencils for beginners with your loved ones.
– – – – – – – – – – – – – – – – – – – – – – – – – – – – – – – – – – – – – – – – –
Don't miss out these cool Halloween freebies:
– – – – – – – – – – – – – – – – – – – – – – – – – – – – – – – – – – – – – – – – –
10 Simple / Easy Pumpkin Carving Stencils, Templates, Patterns & Ideas 2020 for Beginners & Kids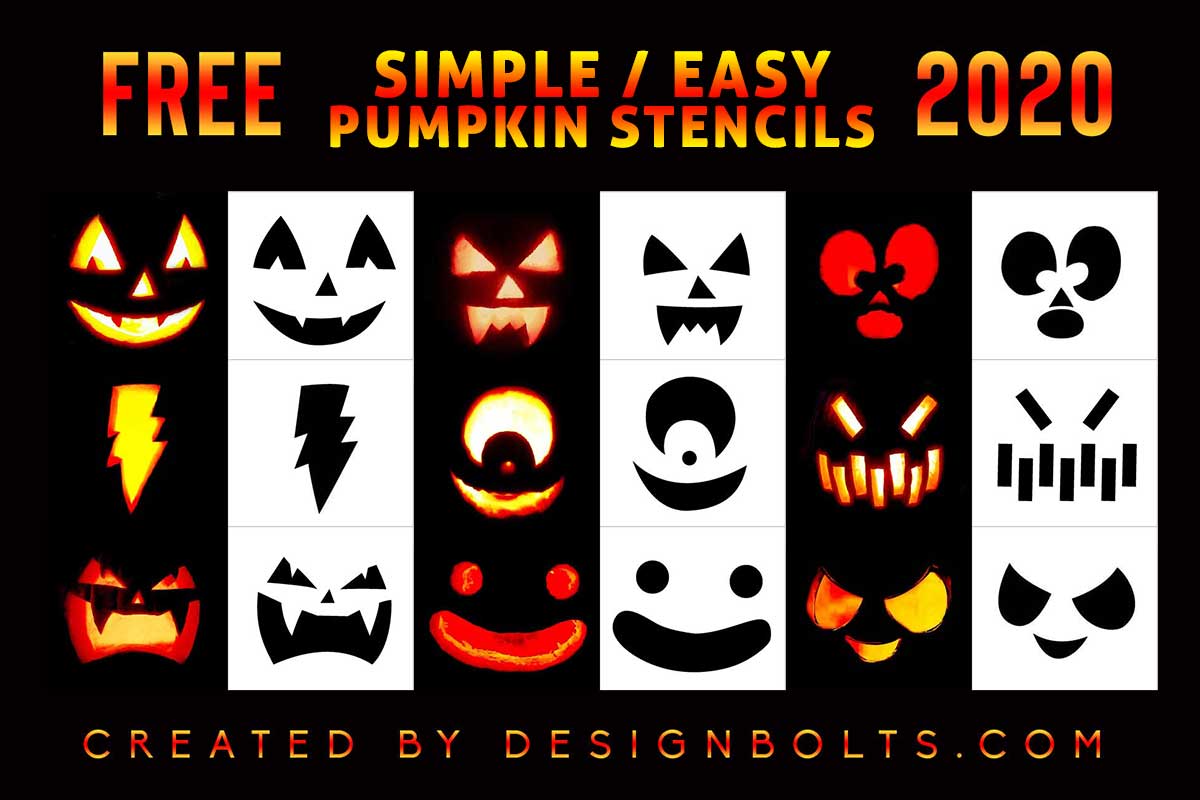 1. Scary Pumpkin Carving Stencils For Beginners 2020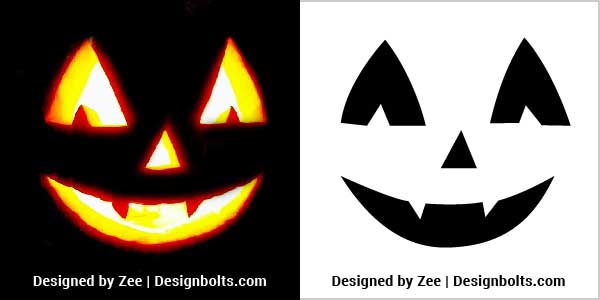 Download Stencil 1
2. Easy Pumpkin Carving Stencil For Kids 2020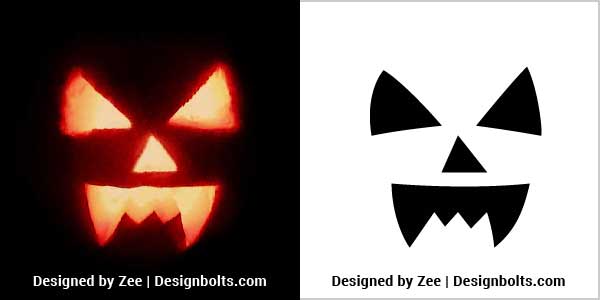 Download Stencil 2
3. Simple Pumpkin Carving Stencil For Beginners 2020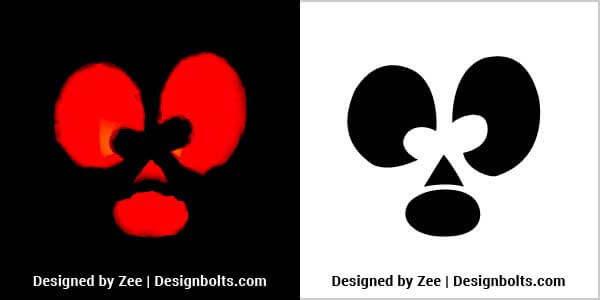 Download Stencil 3
4. Thunderbolt Simple Pumpkin Carving Template For Beginners 2020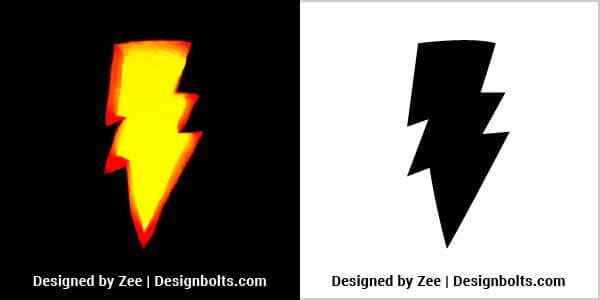 Download Stencil 4
5. Monster Very Easy Pumpkin Carving Template For Beginners 2020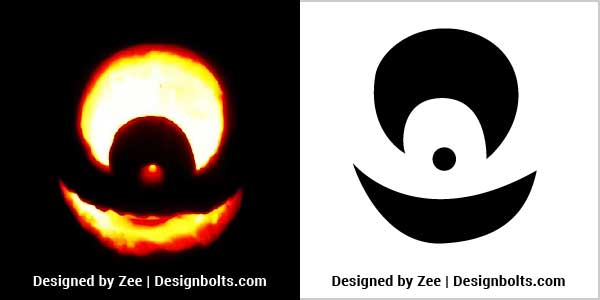 Download Stencil 5
6. Simple Pumpkin Carving Pattern For Beginners 2020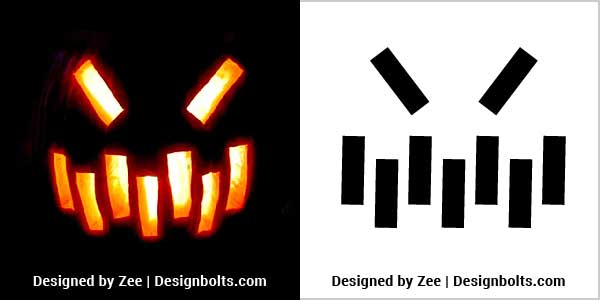 Download Stencil 6
7. Simple Jack O'Lantern Carving Template For Beginners 2020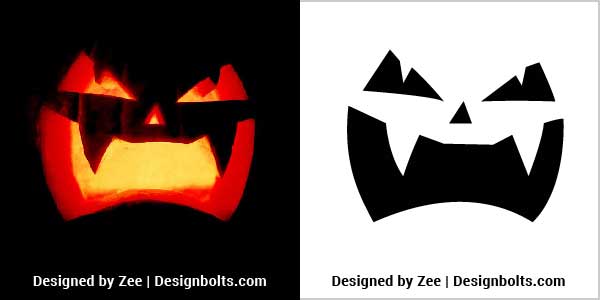 Download Stencil 7
8. Simple Pumpkin Stencil 2020 For Kids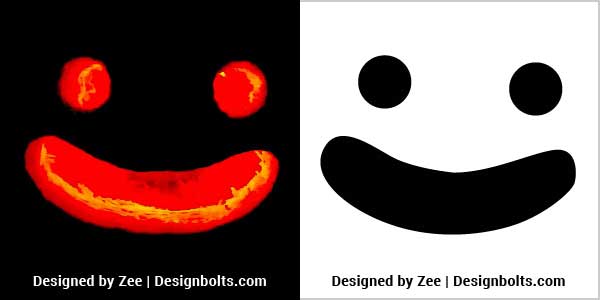 Download Stencil 8
9. Very Easy Halloween Pumpkin Carving Stencil 2020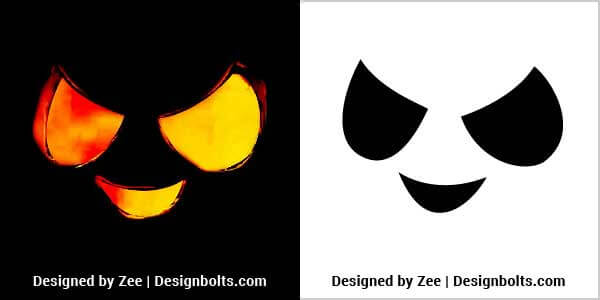 Download Stencil 9
10. Traditional Simple Pumpkin Carving Template 2020 For Beginners & First Timer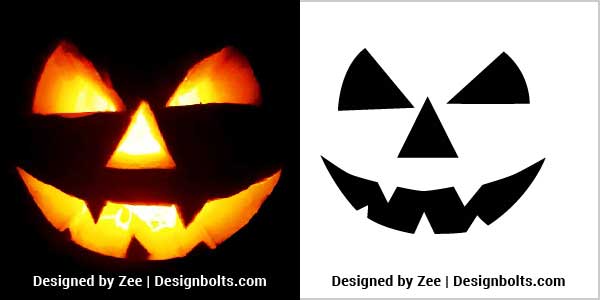 Download Stencil 10
More Halloween Pumpkin Faces to Carve: