Hi there everybody! Earlier this week, we were going through the comments section and we are overwhelmed to read your positive & encouraging response on our previous blogs. We are so happy to have you guys around who not only read and utilize our content in the best ways possible, but your feedback and suggestions help us continue doing what are good at.
Recommended:
– – – – – – – – – – – – – – – – – – – – – – – – – – – – – – – –
400+ Free Printable Halloween Pumpkin Carving Stencils, Patterns, Designs, Templates, Faces & Ideas for UK, Canada, USA | Best Stencils Ever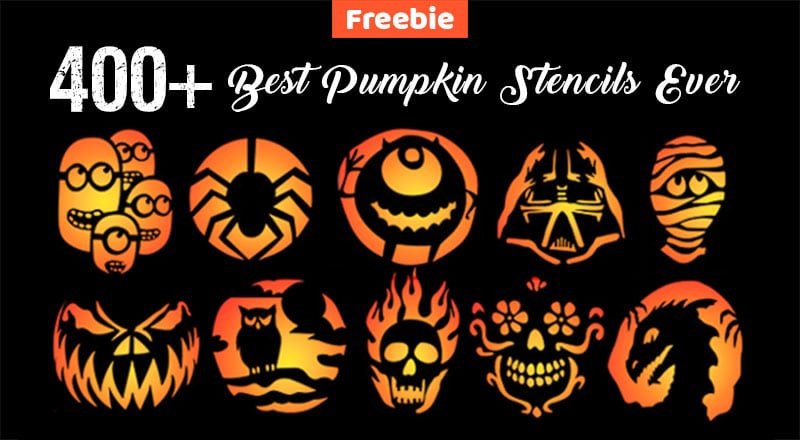 – – – – – – – – – – – – – – – – – – – – – – – – – – – – – – – –
As you all know that Halloween will be here and keeping in mind the fact that time is literally flying this year, we can bet very soon all of us will be sitting with our families to carve pumpkins and all. We are sure that you would agree too. If you are our old reader, then you would know that we keep sharing interesting stencils & patterns for Halloween along with super easy to follow party tips to help you arrange the best parties for yourself as well as for your friends.
We try to keep the stencils etc. easy to draw and use but for our today's blog, we decided to give the stencils and patterns a twist so, continue reading as we share our 10 challenging pumpkin carving stencils and patterns for adults. Don't worry if you think that we have made complicated designs and characters but know that whatever we have created for you guys is interestingly creative and you will have a great time working on your pumpkins this year.
Know that the faces of witches, Jack-o'-Lanterns, spiders and the webs, ghosts and every character that goes up on the pumpkins must have a story and if you have got some extra time to think of things then you should create a series of pumpkins to make your Halloween party more interesting.
First things first; what do you have in mind for your Halloween party though? Do you want to (sort of) scare your friends and guests or do you want to keep it subtle? Oh, and just by the way, when we say subtle, we do not mean that your party doesn't have to be scary. Let us help you with the basics first. If you are planning a private Halloween party (for your immediate family members only), then keep it age appropriate too.
For adults, you can choose stencils and patterns that have a double meaning or punny. And for kids, you need to ensure that the theme, décor and even food items are appropriate for your children.
As we know that adults love taking challenges and you will be happy to know that all our 10 challenging pumpkin carving stencils, patterns and everything else are creative, fun and we can bet that your guests – even the ones that will join you online are going to praise our creativity and of course, your carving skills. So, now is the time that we share our stencils and patterns with you guys. Keep on reading to know more!
We are sure that you love castles and haunted houses with the classic old Jack-o'-Lanterns and our stencils and patterns too. Bats, witches on the broomsticks, skeletons, scary faces and characters will also grab your attention. If you want to go wordy, then know that we have added Trick or Treat stencil to this collection as we think that, that carved on a pumpkin will look super amazing. Do not worry if the results are not up to the mark (according to you) though, you will get better with the passage of time. Mummy faces look attractive and you will also find cats, skulls and super scary ghosts that are not too hard to draw – trust us when we say that and you will find yourself at a great place while carving these stencils & patterns.
Pumpkin carving might become a challenge in itself if it is not done correctly so, here are a few tips to get you going:
For the pumpkin carving day, make sure that your schedule has only one thing to do and that should be the carving itself. No other commitments as you would not like your pumpkins getting oxidized for one reason or the other. Once you have carved your pumpkins, spray them with water + bleach mixture to keep the fresh for at least three to four days.
That is all, folks! We are sure that you had a great time reading our blog and will have a lot of fun working on these stencils and patterns. We would love to know which of these stencils you liked the most so, feel free to share that with us in the comments section down below. And do not forget to share the blog with your friends and family members. Oh, and if you want us to write on a specific topic, then do let us know and we will love to work on that idea too!
– – – – – – – – – – – – – – – – – – – – – – – – – – – – – – – – – – – – – – – – –
Don't miss out these cool Halloween freebies:
– – – – – – – – – – – – – – – – – – – – – – – – – – – – – – – – – – – – – – – – –
10 Challenging Pumpkin Carving Stencils, Templates & Patterns For Adults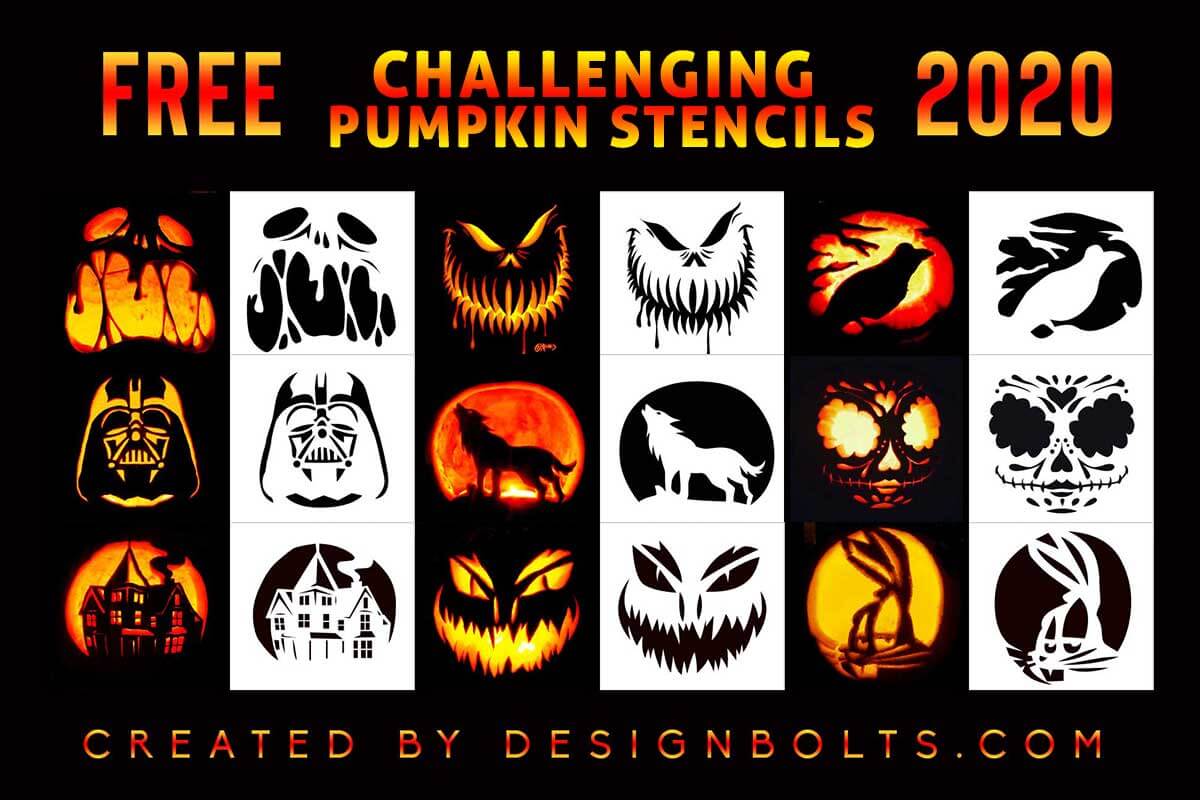 1. Monster Challenging Pumpkin Carving Stencil 2020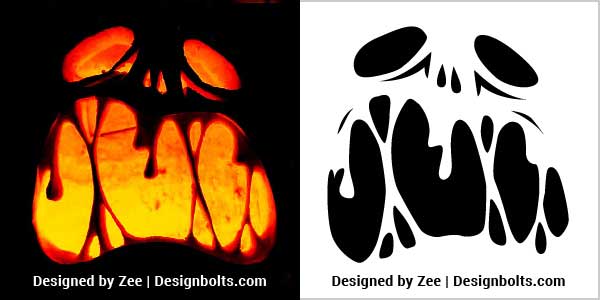 Download Stencil 1
2. Advance Pumpkin Carving Stencil 2020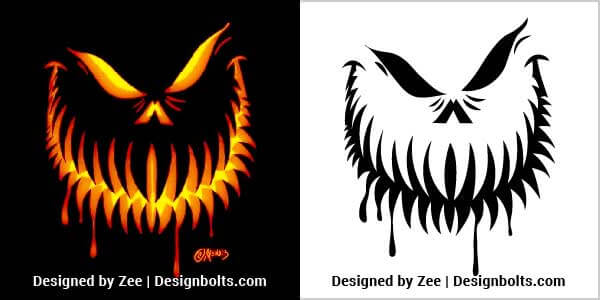 Download Stencil 2
3. Raven Pumpkin Carving Stencil 2020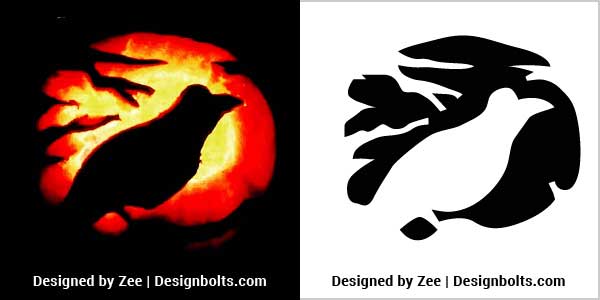 Download Stencil 3
4. Star Wars Darth Vader Pumpkin Carving Stencil 2020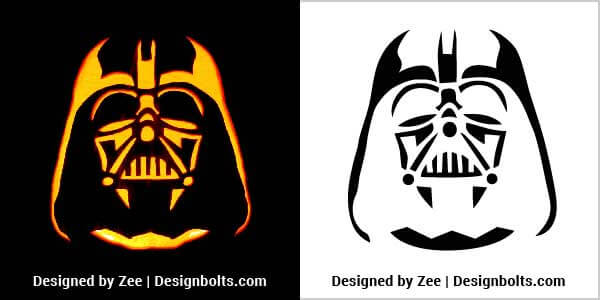 Download Stencil 4
5. Wolf Pumpkin Carving Stencil 2020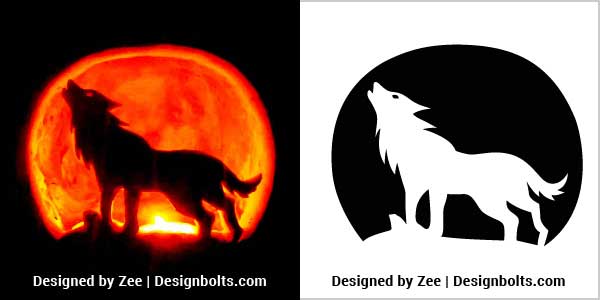 Download Stencil 5
6. Challenging Pumpkin Carving Pattern 2020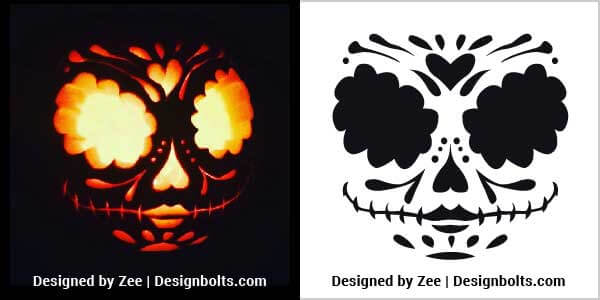 Download Stencil 6
7. Haunted House Challenging Pumpkin Carving Stencil 2020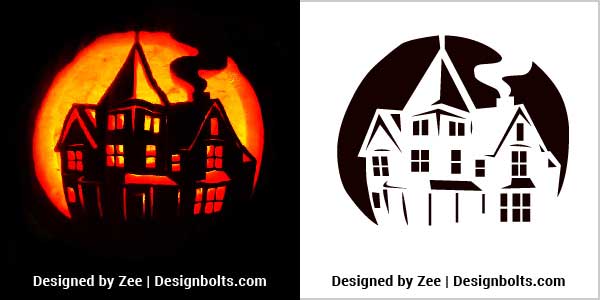 Download Stencil 7
8. Scary Jack Pumpkin Carving Stencil 2020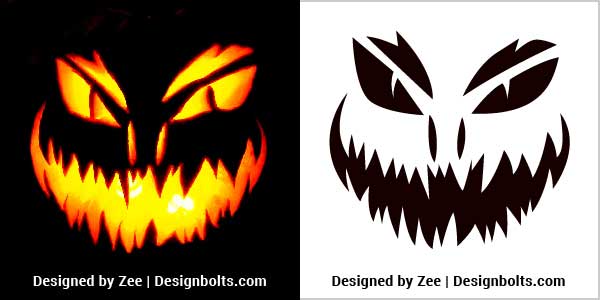 Download Stencil 8
9. Bugs Bunny Pumpkin Carving Stencil 2020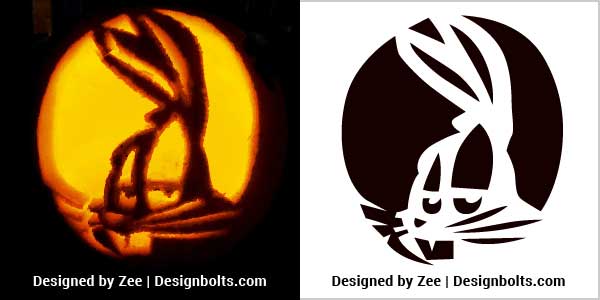 Download Stencil 9
10. Spooky Pumpkin Carving Stencil 2020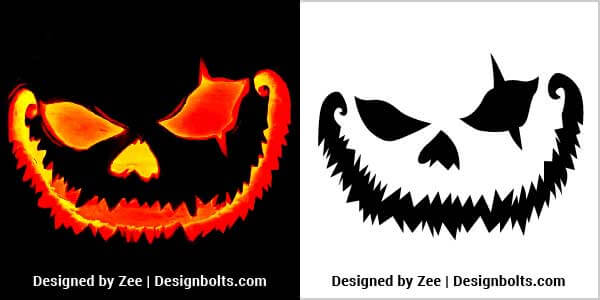 Download Stencil 10
More Halloween Pumpkin Faces to Carve: