Hi there friends and the kids at the back! We hope that you guys are doing great and that you all are planning for your Halloween parties too. Earlier this week when we were going through our comments section, we got to read a few comments in which many parents wanted us to share pumpkin carving stencils that are specifically created for kids so, here we are with our 10 easiest pumpkin carving stencils that your kids are going to love.
Recommended:
– – – – – – – – – – – – – – – – – – – – – – – – – – – – – – – –
400+ Free Printable Halloween Pumpkin Carving Stencils, Patterns, Designs, Templates, Faces & Ideas for UK, Canada, USA | Best Halloween Pumpkin Stencils Ever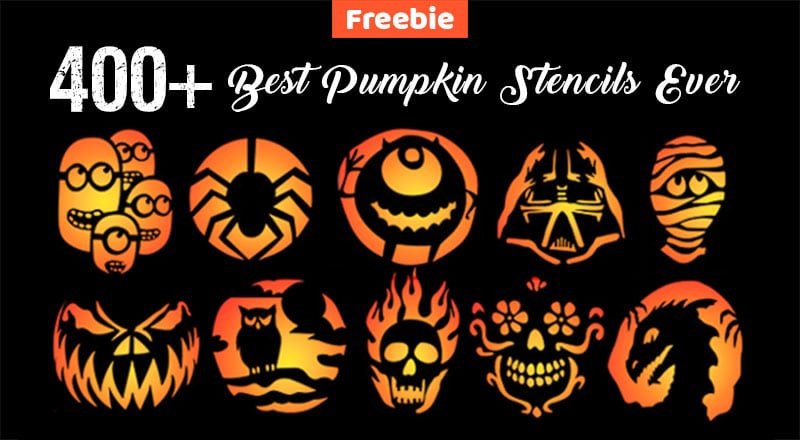 – – – – – – – – – – – – – – – – – – – – – – – – – – – – – – – –
We know and understand the fear of those overprotective parents when it comes to pumpkin carving and it makes sense too but the fact that kids must be included in all healthy family activities stays there and we feel that you should invite them to sit with your guys and carve their own pumpkins. And trust us when we say this, not only will they feel confident about the whole situation, but they will invest in a lot more than usual to be as creative as they can be.
To make the pumpkin carving activity more fun, you can also incentivize it by making it a small competition or maybe just get them an extra pack of their favorite candies or chocolates to encourage them so, that they do not give up and keep trying until they come up with a uniquely carved pumpkin or two for this year's Halloween party.
Another thing that you can try doing from this year is to arrange a party that welcomes the kids as much as it welcomes the adults. We know that it might be a little too much work for you considering that most of us normally get exhausted with just one-party décor but if you can, then we think that you must introduce a new party plan. Allow us to help you with the basics first!
Always keep in mind that you do not have to go overboard with anything for the party and for life in general. When we say that, what we mean is that you need to first relax yourself and then start planning so, that you do not get overwhelmed. Like we always mention this in our previous blogs too that you should make lists of items that you need to buy and the people you would love to meet as it helps so much in organizing everything properly. You will know how much money is being spent, how many people will be there, and everything will be managed accordingly too – meaning that you will have a great party to host.
When it comes to kids and their personal liking and disliking, we get to know that their choices literally change within minutes or maybe faster than that because they get impressed easily and do not hold on to most of things for a long period of time unless it is their first ever plush toy. So, what does come to your mind when you think of the stencils that are appropriate for kids? Cartoon characters, superheroes or maybe even alphabets and short sentences too. If we were to respond to the question, we think that we can allow our kids to try a little more than just numbers, colors or less scary characters and faces for their pumpkin carvings.
So, what we have created for our 10 easy pumpkin carving stencils for kids' collection is that we want the kids to explore more this Halloween and by that mean that the kids must be introduced to one of the most favorite character of all the times, the classic old Jack-o'-Lantern. We all know that we can go as intricate as we want to be to draw and carve it on the pumpkins but for the kids, we have kept it simple, easy to trace onto the pumpkin itself and carve it out too. If you are still concerned about giving them knives and carving tools then get them a sets of water colors, acrylic paints and permanent markers so, that they can still draw what they will like from our collection of stencils and we know that by the end of the day, all of you will be happy.
Allow us to share what we have included in our 10 easiest pumpkin carving stencils for kids! Ghosts, different faces of Jack-o'-Lantern (scary & adorable both), Minions, owls, cats, and witches, we have made sure that your kids can get a variety of stencils that they can carve or paint for this year's Halloween party. We would also like to suggest you guys to allow your kids to decorate the house too along with their carved pumpkins – as per the themes that all of you have mutually decided. It would be fun and while you will be at it, do not forget to take photos or record videos of this interesting activity too.
That is all for today! Do not forget to share the blog and our 10 easiest pumpkin carving stencils with your friends and siblings as well and we will be back with another amazing blog super soon.
– – – – – – – – – – – – – – – – – – – – – – – – – – – – – – – – – – – – – – – – –
Don't miss out these cool Halloween freebies:
– – – – – – – – – – – – – – – – – – – – – – – – – – – – – – – – – – – – – – – – –
10 Free Easiest Pumpkin Carving Stencils 2020 for Kids & Beginners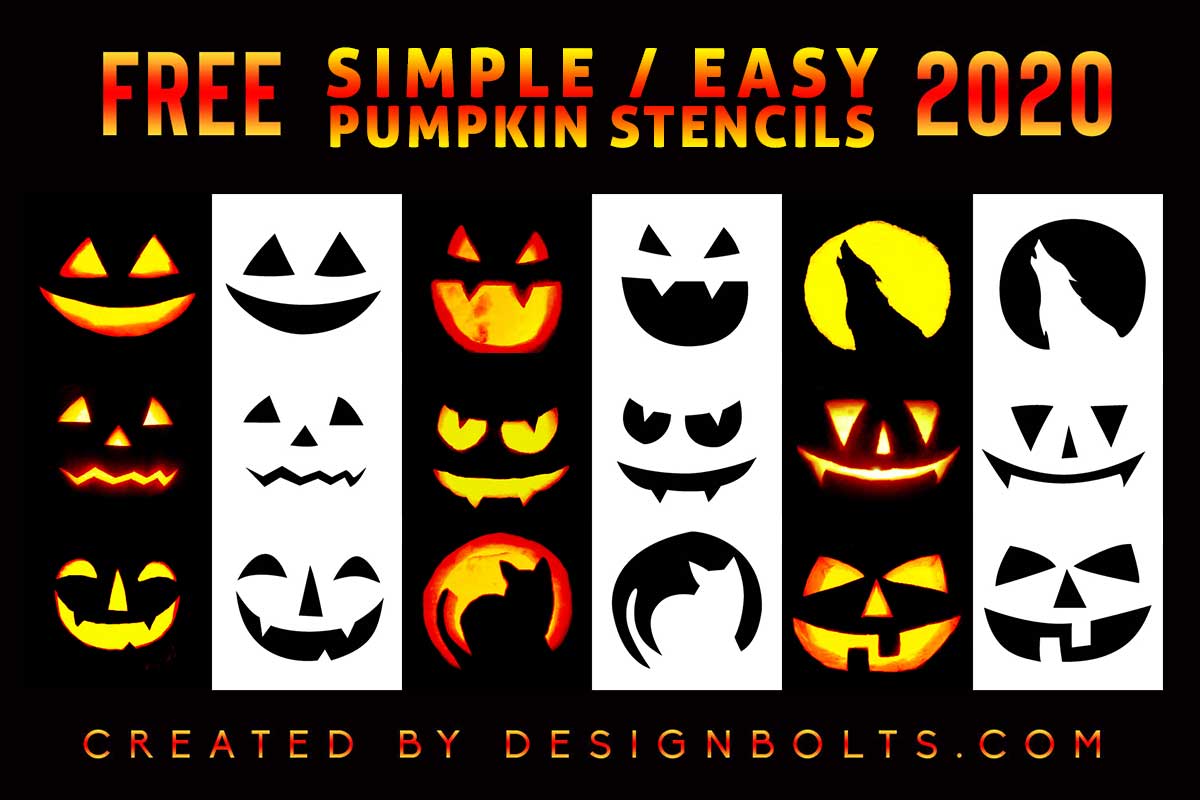 1. Simplest Free Pumpkin Carving Stencils For Beginners 2020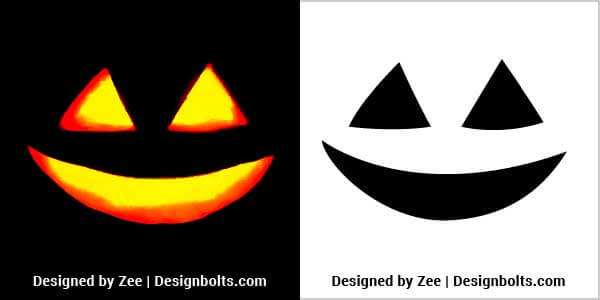 Download Stencil 1
2. Very Easy Pumpkin Carving Stencil For Kids 2020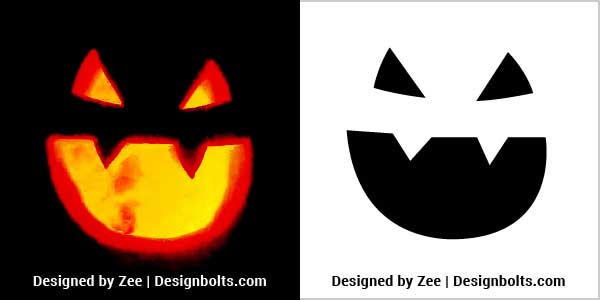 Download Stencil 2
3. Easy Wolf Pumpkin Carving Template For Kids 2020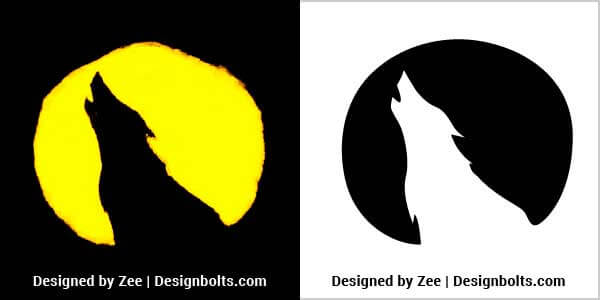 Download Stencil 3
4. Beginner Level Pumpkin Carving Stencil For Kids 2020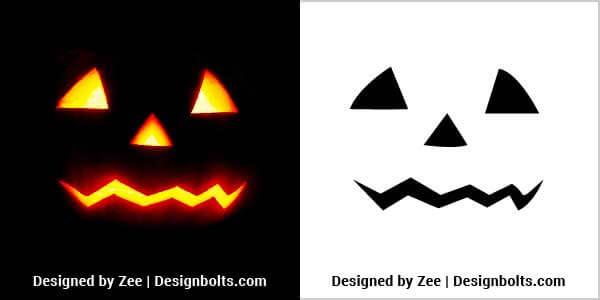 Download Stencil 4
5. Scary Pumpkin Carving Stencil For Beginners 2020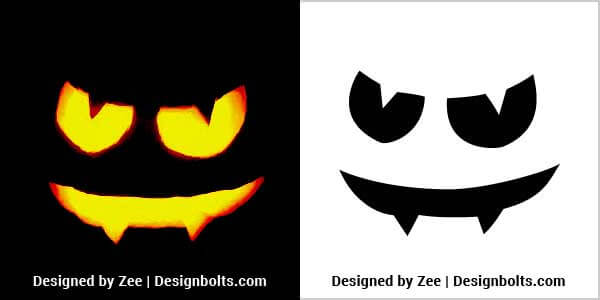 Download Stencil 5
6. Very Easy Pumpkin Carving Stencil For Kids 2020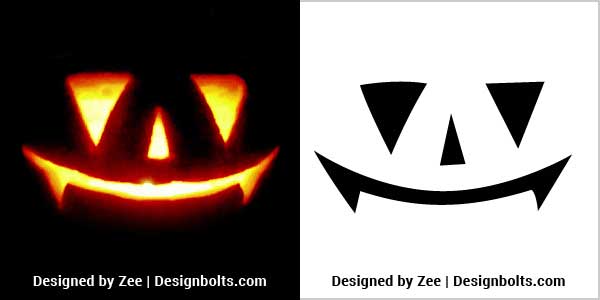 Download Stencil 6
7. Joker Easy Pumpkin Stencil For Kids 2020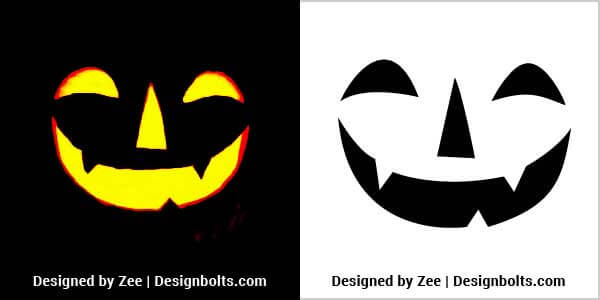 Download Stencil 7
8. Cat Pumpkin Carving Stencil For Kids 2020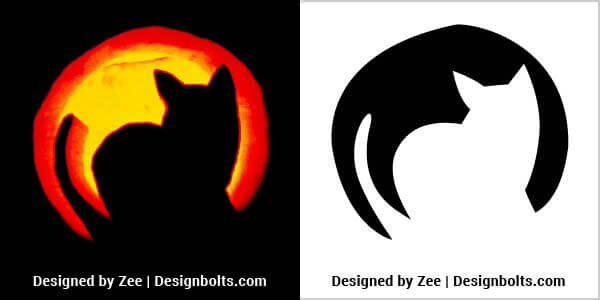 Download Stencil 8
9. Scary Halloween Pumpkin Stencil For Beginners 2020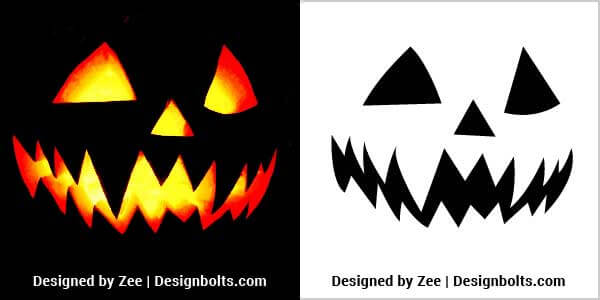 Download Stencil 9
10. Traditional Pumpkin Carving Stencil 2020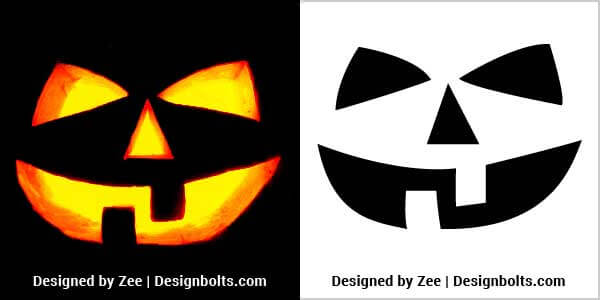 Download Stencil 10
More Halloween Pumpkin Faces to Carve: