Hey there friends! We kind of know that we all are feeling a little exhausted these days – especially after the quarantine days, almost everything overwhelms almost everyone these days, but you know what? It is okay. It is completely okay to feel the feelings before we come back to the usual life of ours – and it will happen with the passage of time so, don't worry or rush into things when you can plan out an amazing Halloween party for yourself and for your friends, colleagues etc.
Recommended:
– – – – – – – – – – – – – – – – – – – – – – – – – – – – – – – –
400+ Free Printable Halloween Pumpkin Carving Stencils, Patterns, Designs, Templates, Faces & Ideas for UK, Canada, USA | Best Stencils Ever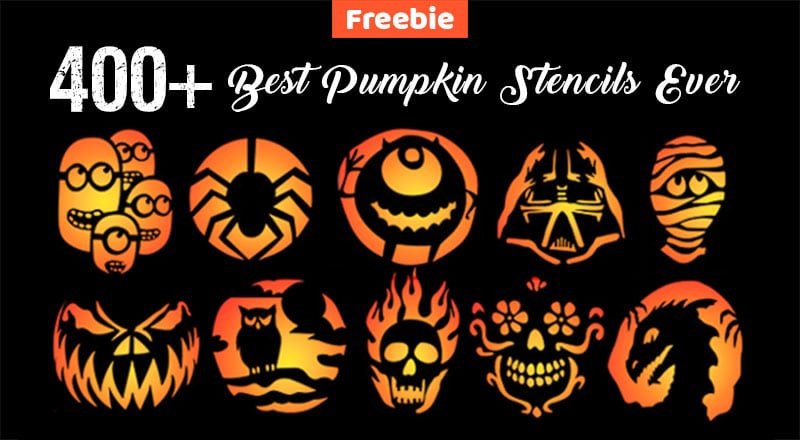 – – – – – – – – – – – – – – – – – – – – – – – – – – – – – – – –
Okay so, we have talked about and shared a number of pumpkin carving stencils over the months for each one of you and we know that not only you but your kids, friends and loved ones hold onto the stuff that we have sharing here. But today, we are going to be focusing on the ones who are working professionals and might not be able to get a lot of time to go through the stencils and everything else so that they can plan out their Halloween party for this year. Let us get started!
When we say the words adults and professionals, know that we know how it must be hard to get done and over with the tasks of your work routine and personal life chores all by yourself. We're also focusing on the professionals that know how to carve the pumpkins like a pro. 😉 So, we agree with the fact that all of you deserve to take some time off to relax and unwind and here is how you can do it:
Start with the basics first. For example; if you are planning to host a Halloween party this year at your own house but you have also got an important pitch presentation too to work on during the same week, then you must start working on the ideas already. Keep adding your creative thoughts to your notebook or store them online somewhere so that you can go back to them when you will be needing them.
Recommended: 100+ Painted Pumpkin Ideas
And for your Halloween party, you will also have to make a list or two so that you are organized for that as well. If you are one of those people who do not like making lists or if you think that, that is a waste of time then you are … wrong. Lists literally give you so much control that you can never go wrong. For any party, you must know what to buy for the décor, what to cook or serve to the guests, who to invite and you cannot do that without having that written or recorded in a place like your online or physical notes.
In our previous blogs, we have shared multiple tips & tricks to help you guys arrange the best parties in your street and we have always been felt so good after reading your feedback on them. For today's blog as well, we have a few tips to share so keep reading the blog:
Recommended 600+ Pumpkin Carving Ideas
What is a Halloween party without a theme? A regular party, right? It is time to decide the theme so that you can carry out the next steps accordingly. Make sure that your party's theme is an interesting one so if you are inviting people to the party, they would love to be a part of that theme etc. You can pick a theme of the scary Jack-o'-Lantern or maybe a scary movie theme too, that goes with the Halloween night. Or the safest bet is to arrange a costume party where you will allow your guests to be creative and on their own.
Your next step must be to make a guest list. Do this ahead of time so that you can send out the invitations as well. Also, keep in mind that there will be several parties being arranged and you would not want to have a party clash with anyone. For décor and eatables, there must be a proper list too so that you spend while staying in the budget.
Recommended: 25+ Easy Pumpkin Carving Ideas 2020
Now, it is time for us to talk about the 80+ Halloween advanced pumpkin carving ideas for adults and professionals that you must try in 2020! We had the time constraints in mind and to make this an easy process, we have created super easy to trace stencils that won't require a lot of your time to carve them out on the pumpkins. Jack-o'-Lantern is like the most appropriate thing that you can carve out on the pumpkins and then it is up to you to decide how to decorate them.
Then come the scary faces and characters like witches, ghosts, bats & werewolves. In addition to that, you will also find haunted houses in our collection of 80+ Halloween advanced pumpkin carving ideas collection. So, what are you waiting for? Go through the ideas and pick your favorite ones right away to be prepared for the party!
Pumpkin Designs by Stevie Devlin
– – – – – – – – – – – – – – – – – – – – – – – – – – – – – – – – – – – – – – – – –
Don't miss out these cool Halloween freebies:
– – – – – – – – – – – – – – – – – – – – – – – – – – – – – – – – – – – – – – – – –
80+ Halloween Advanced Pumpkin Carving Ideas 2020 for Adults & Professionals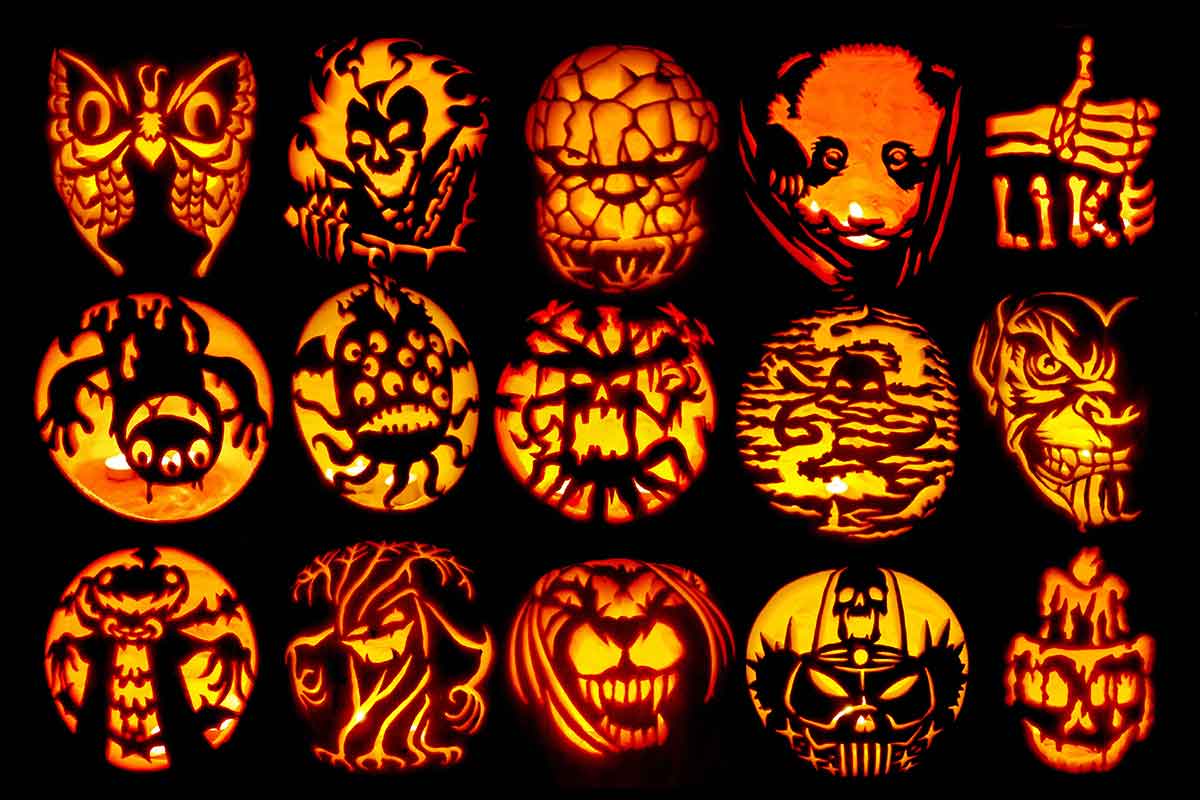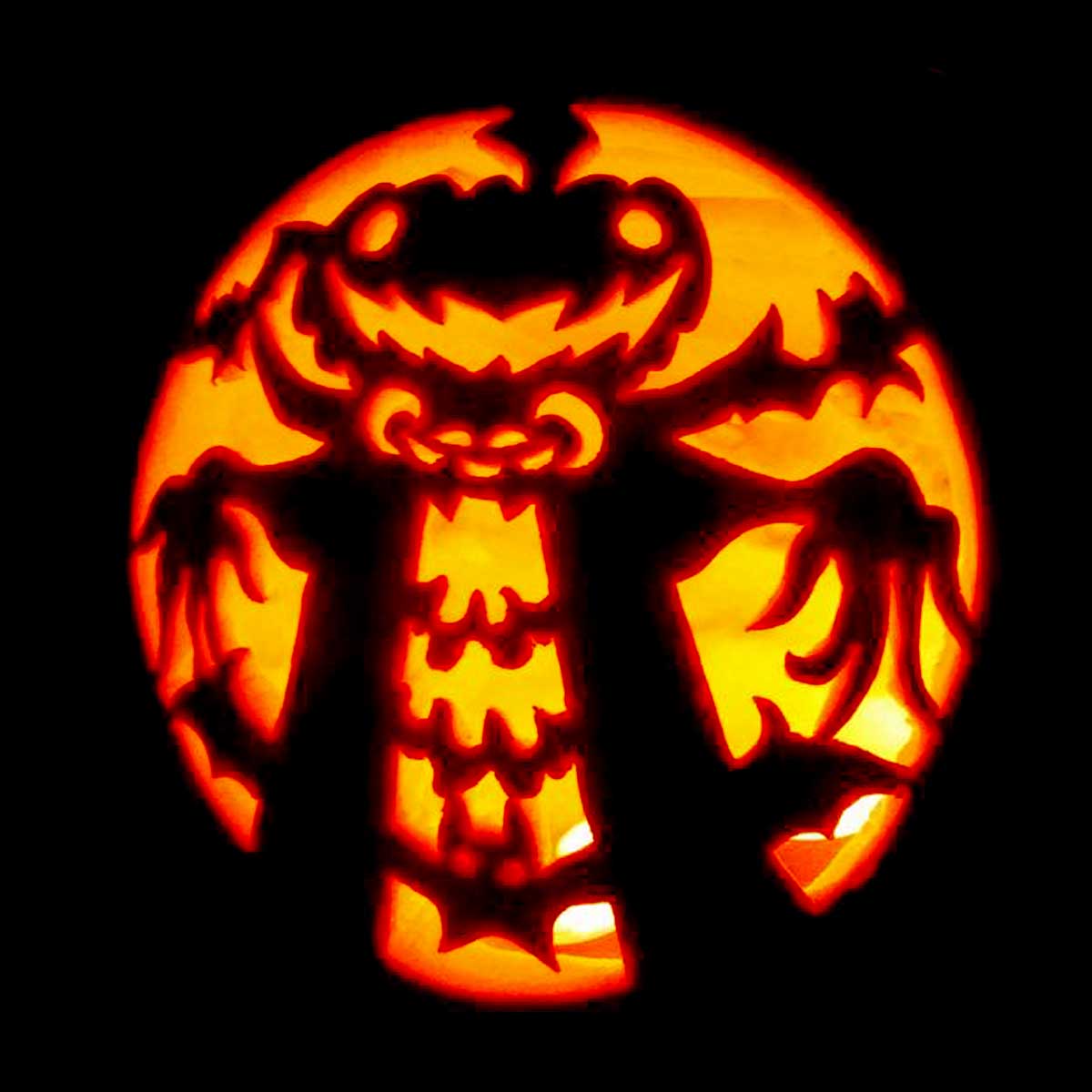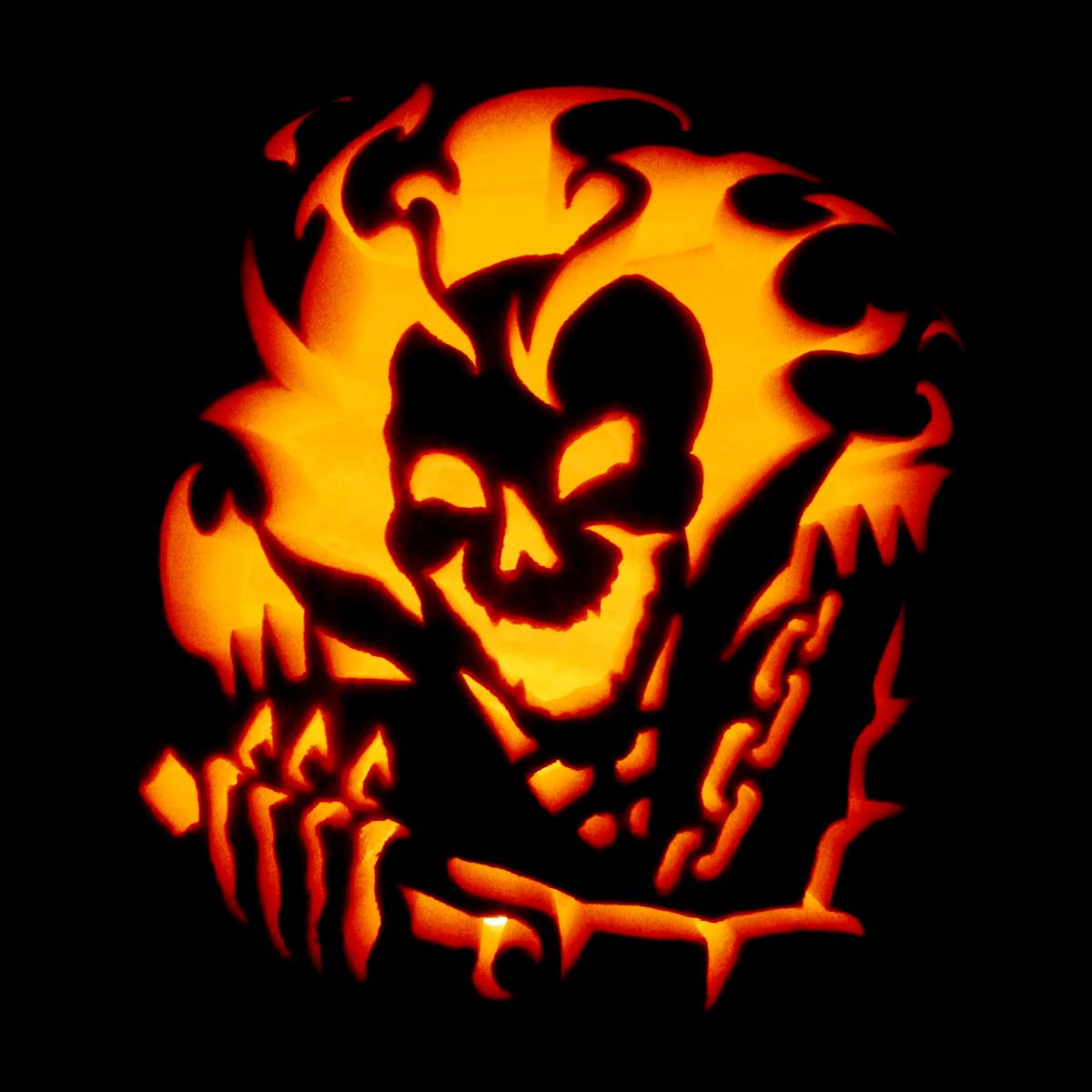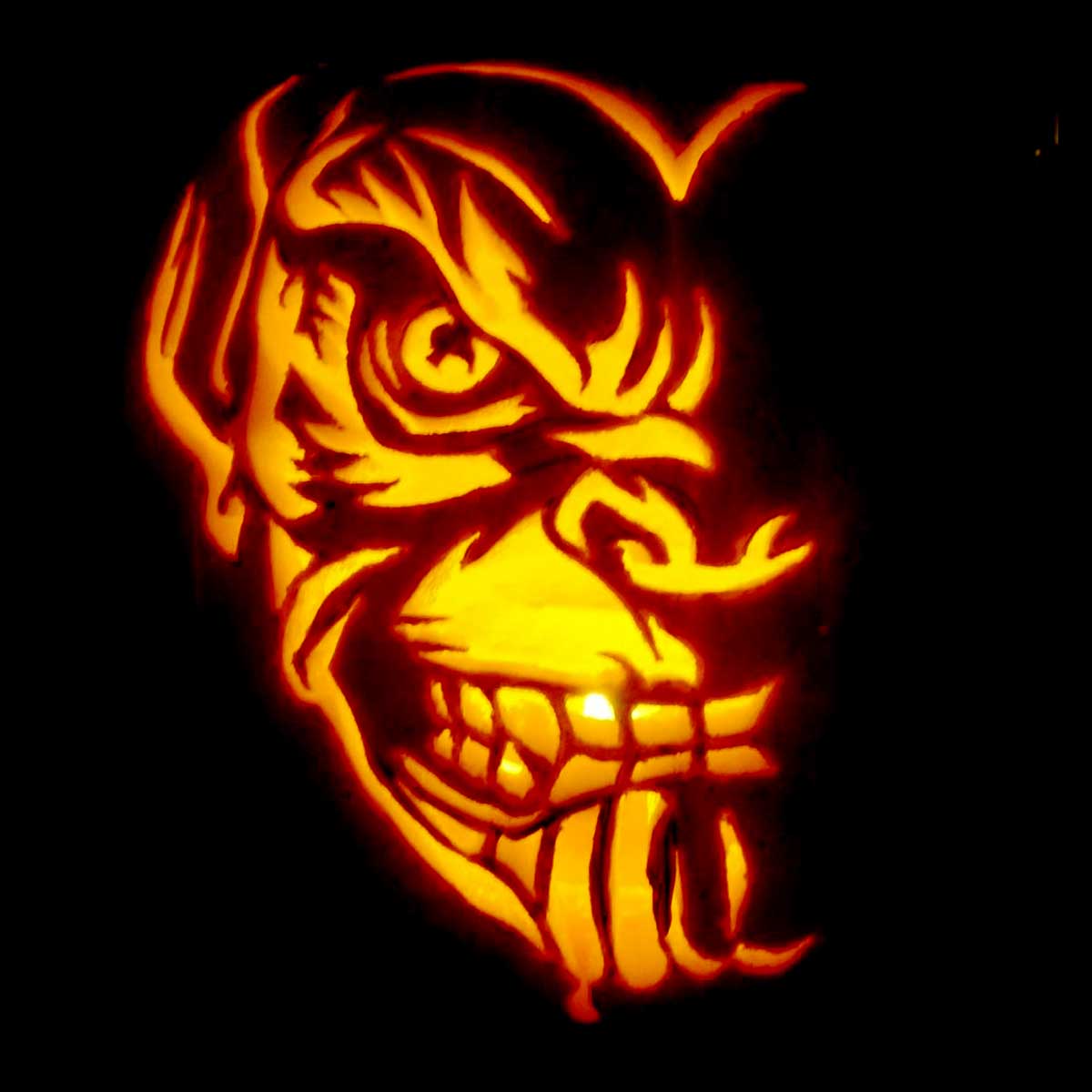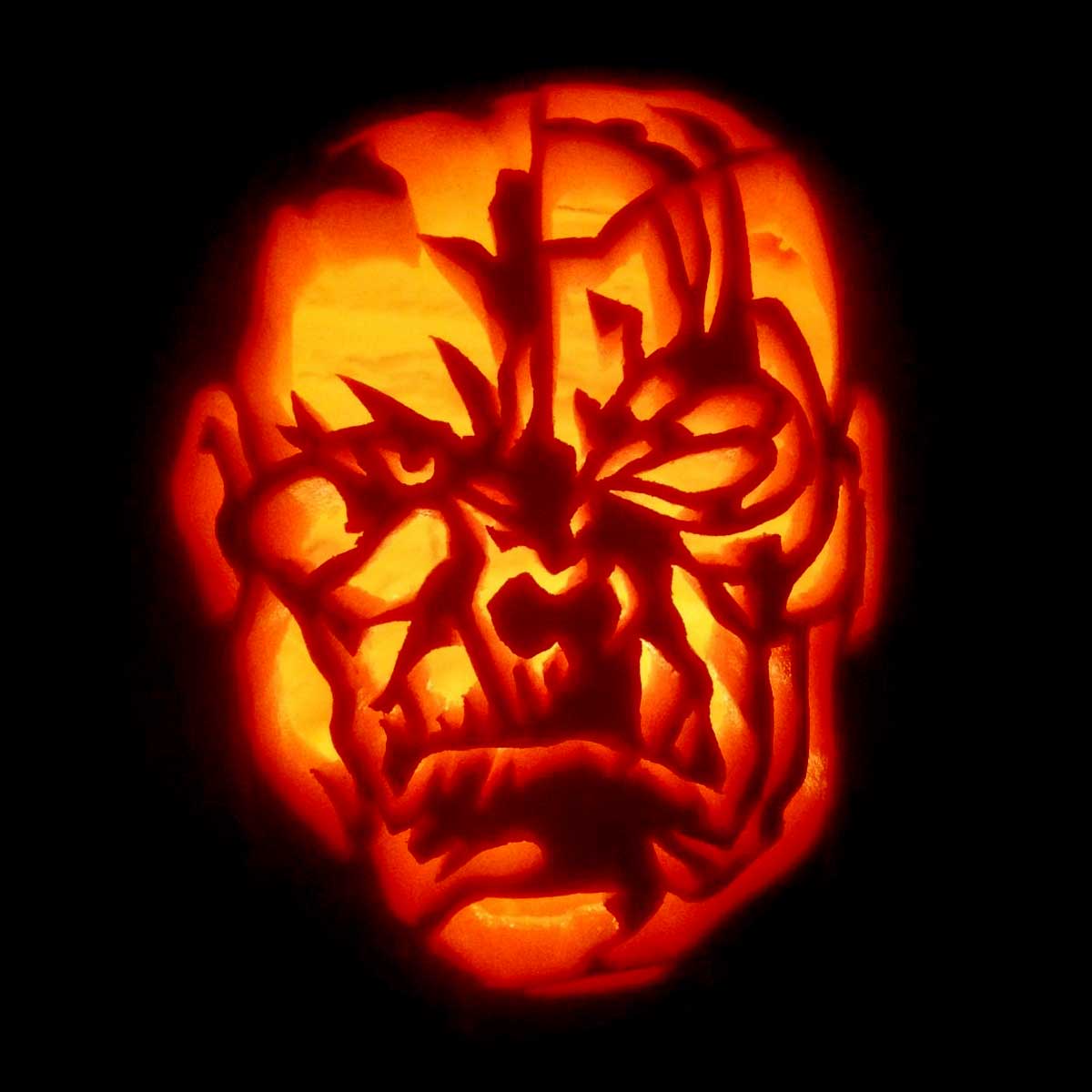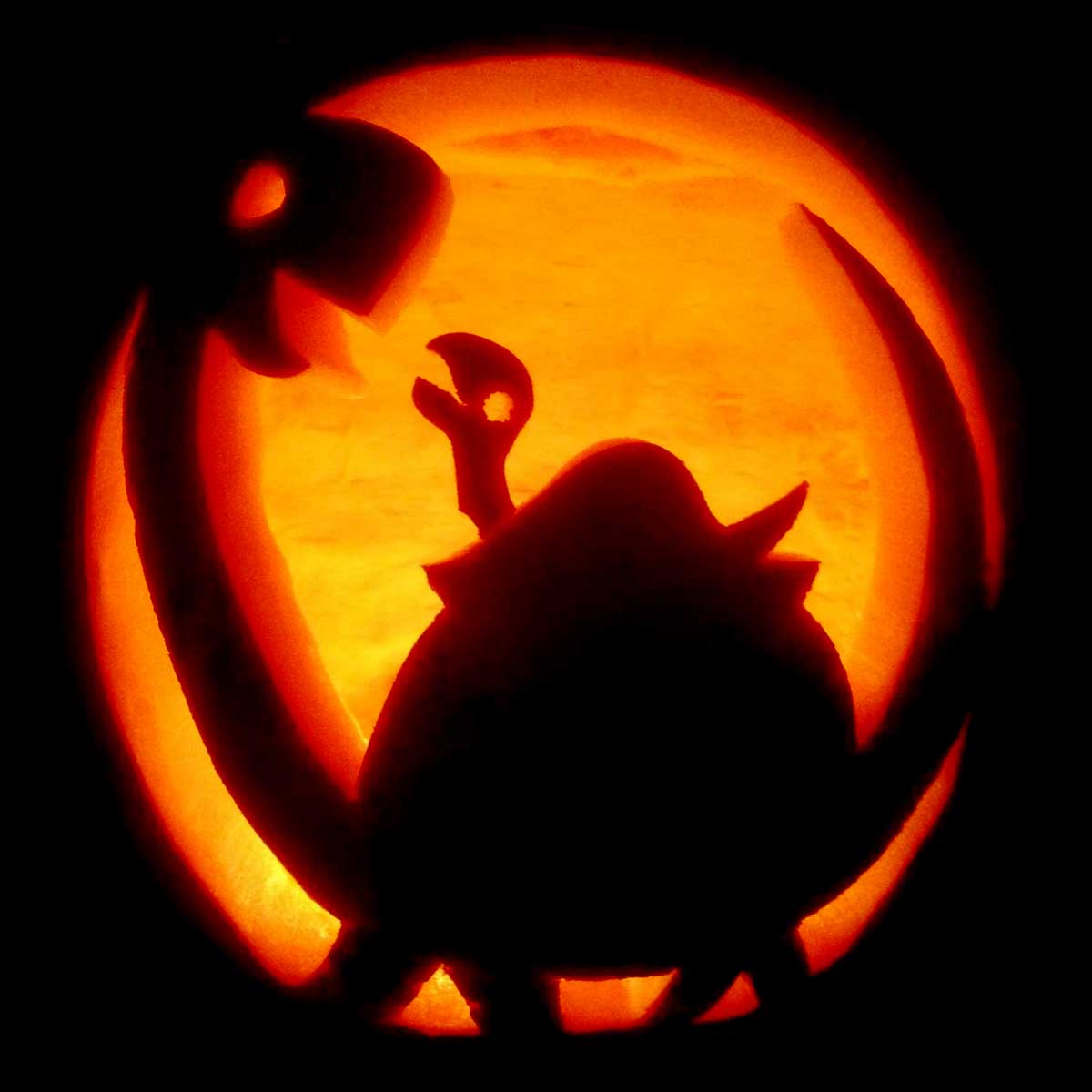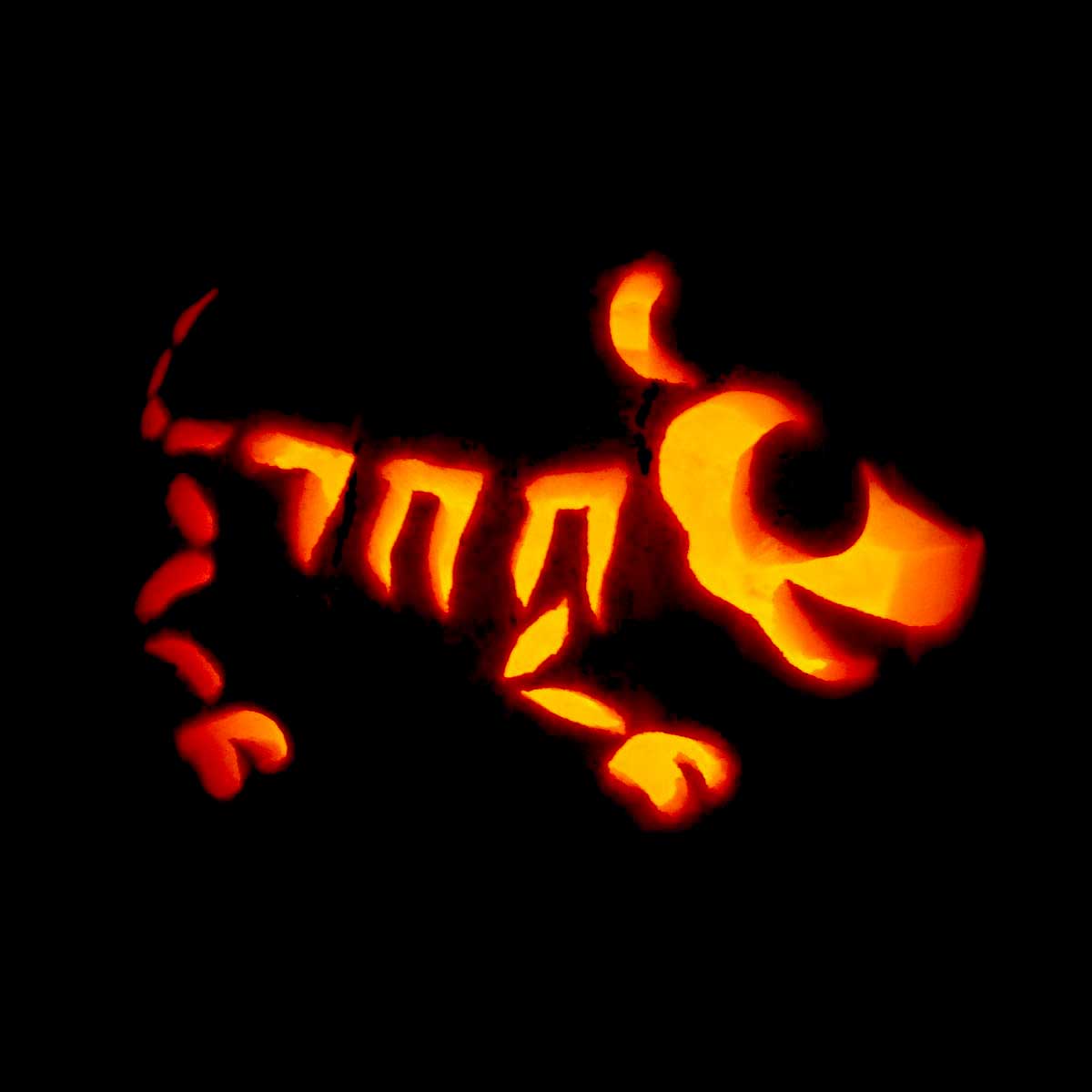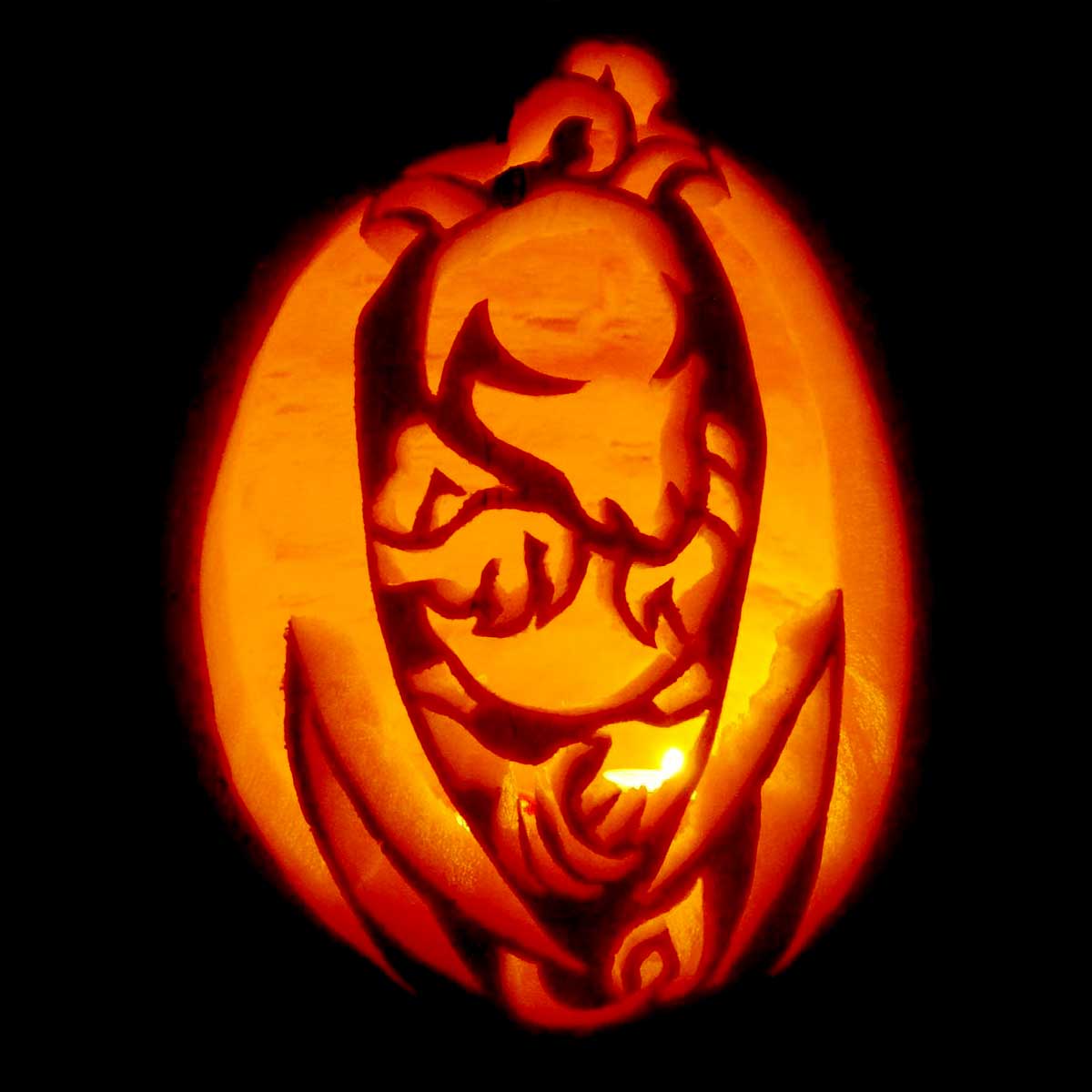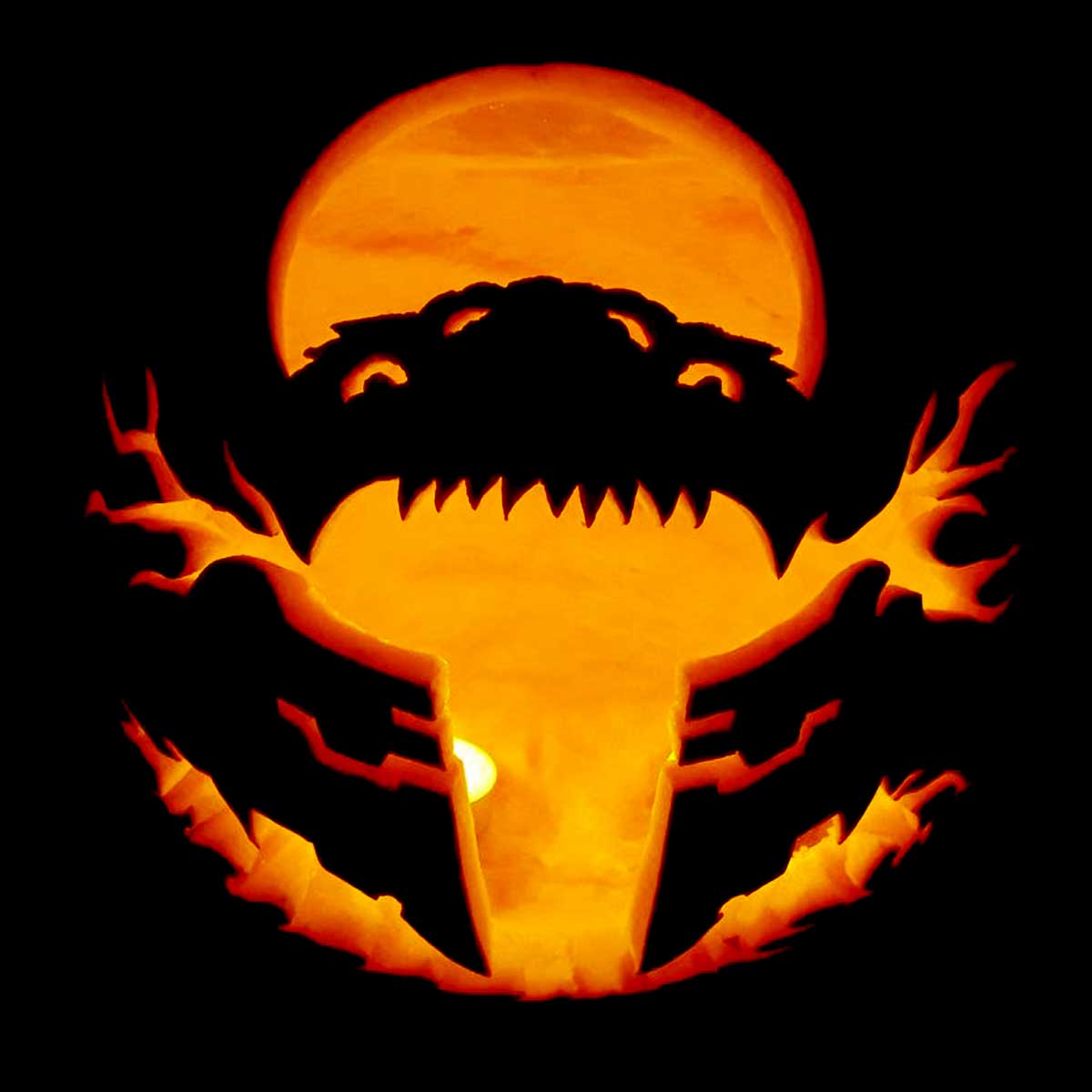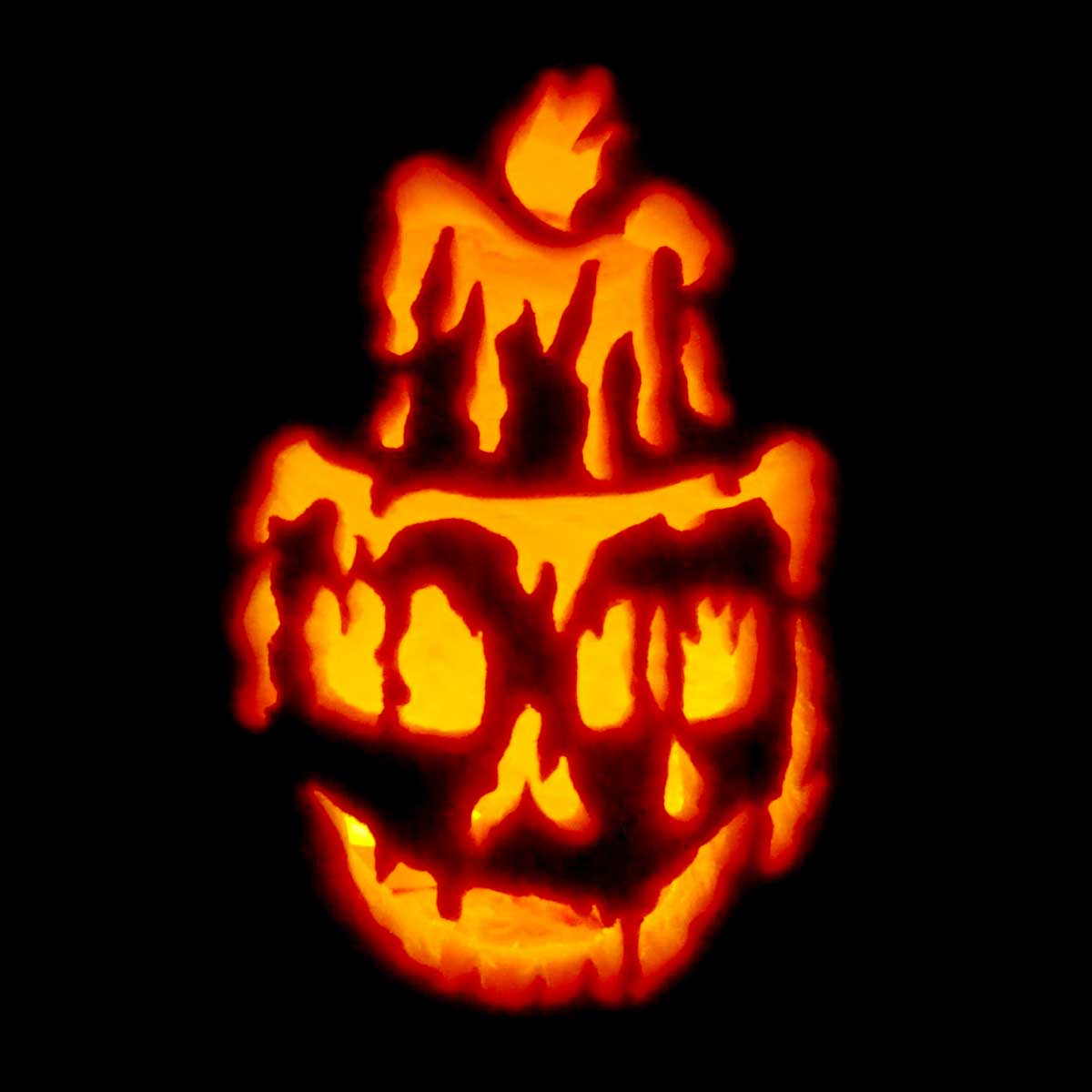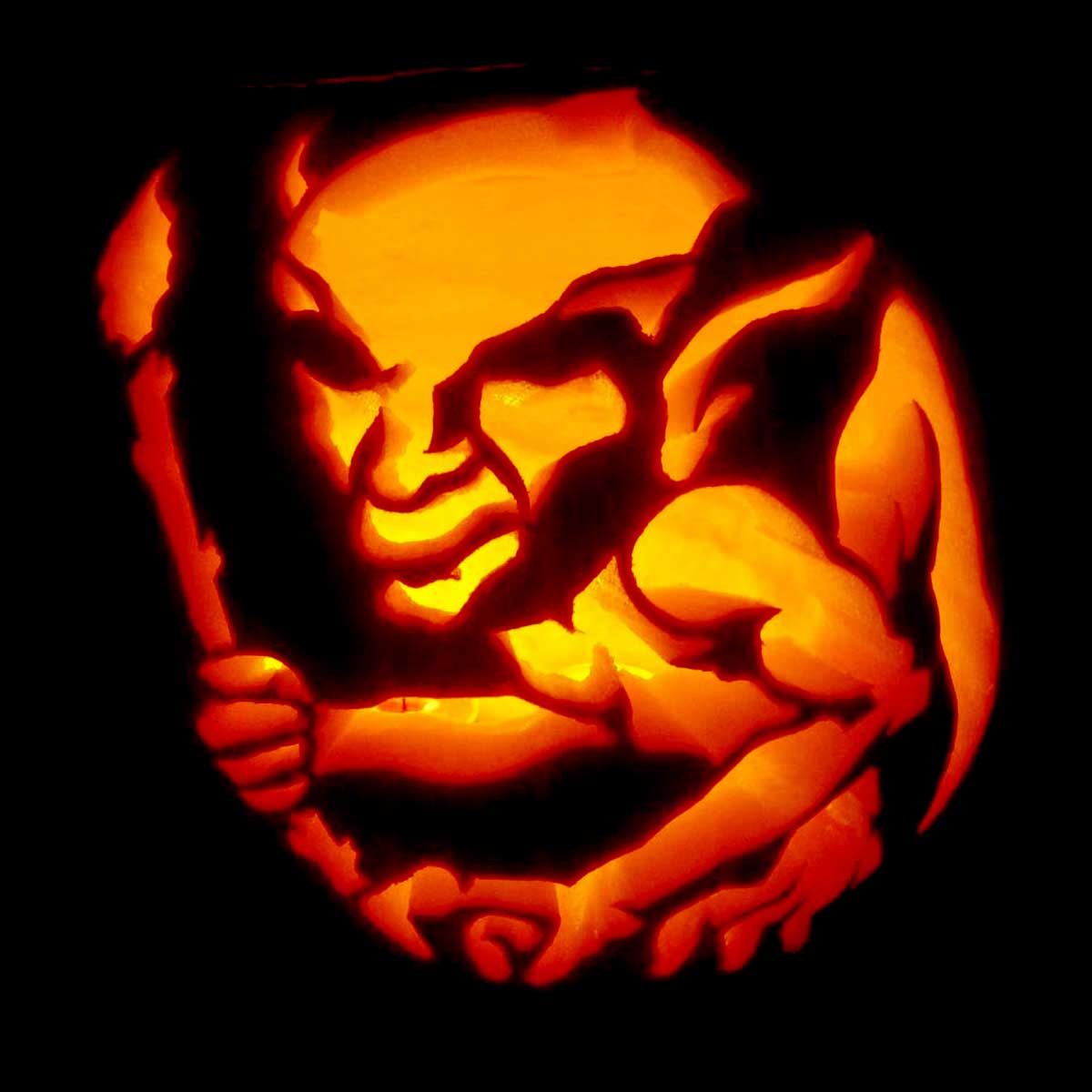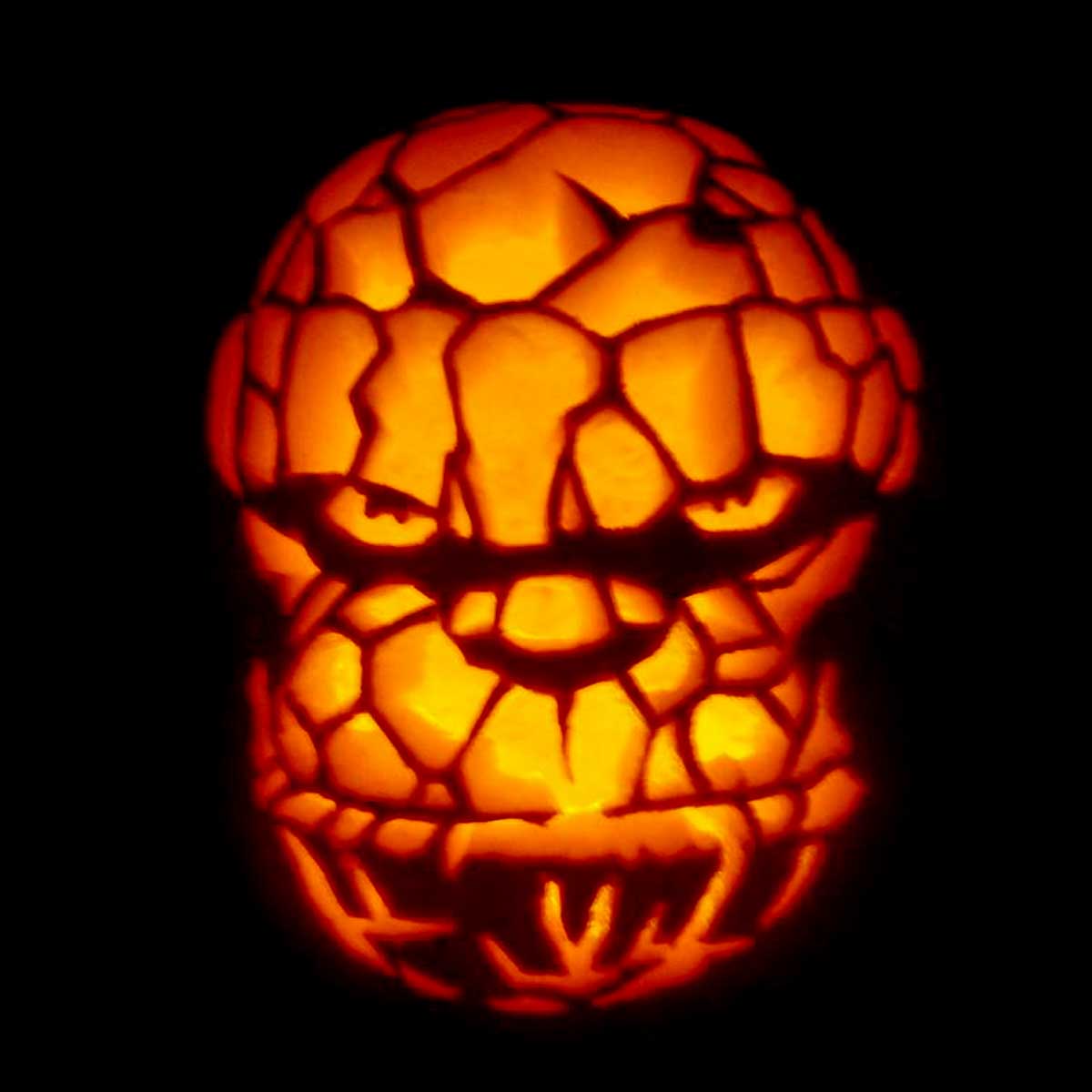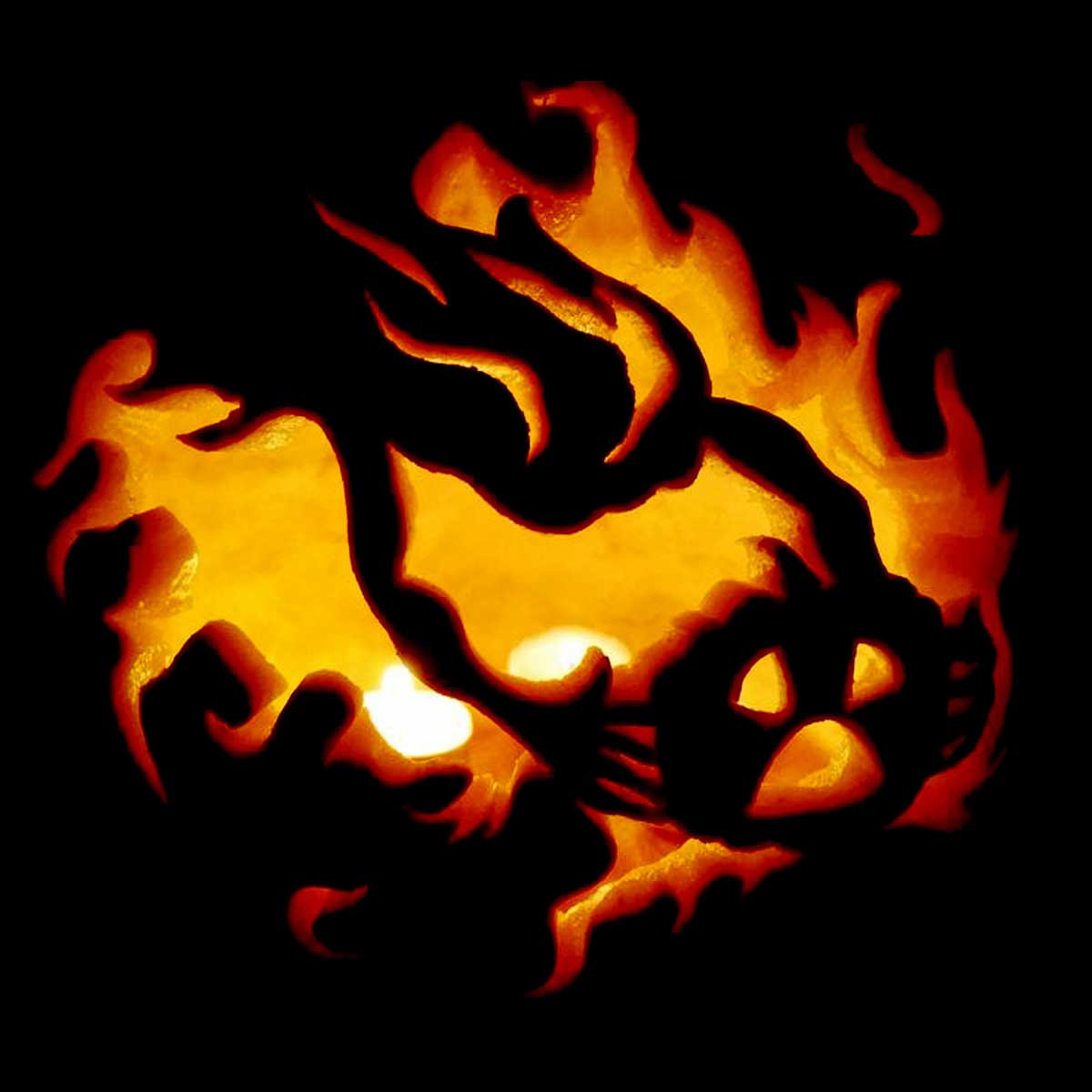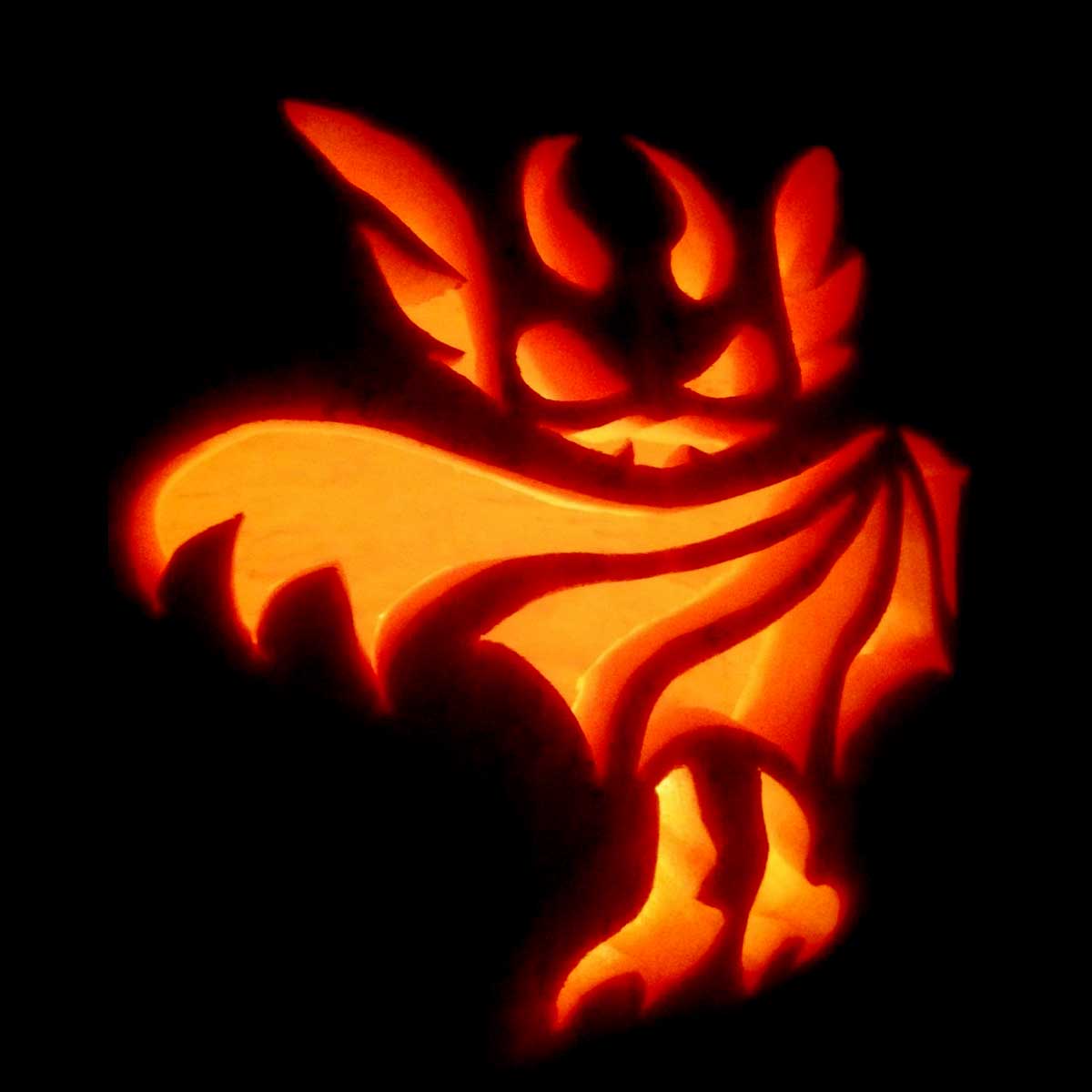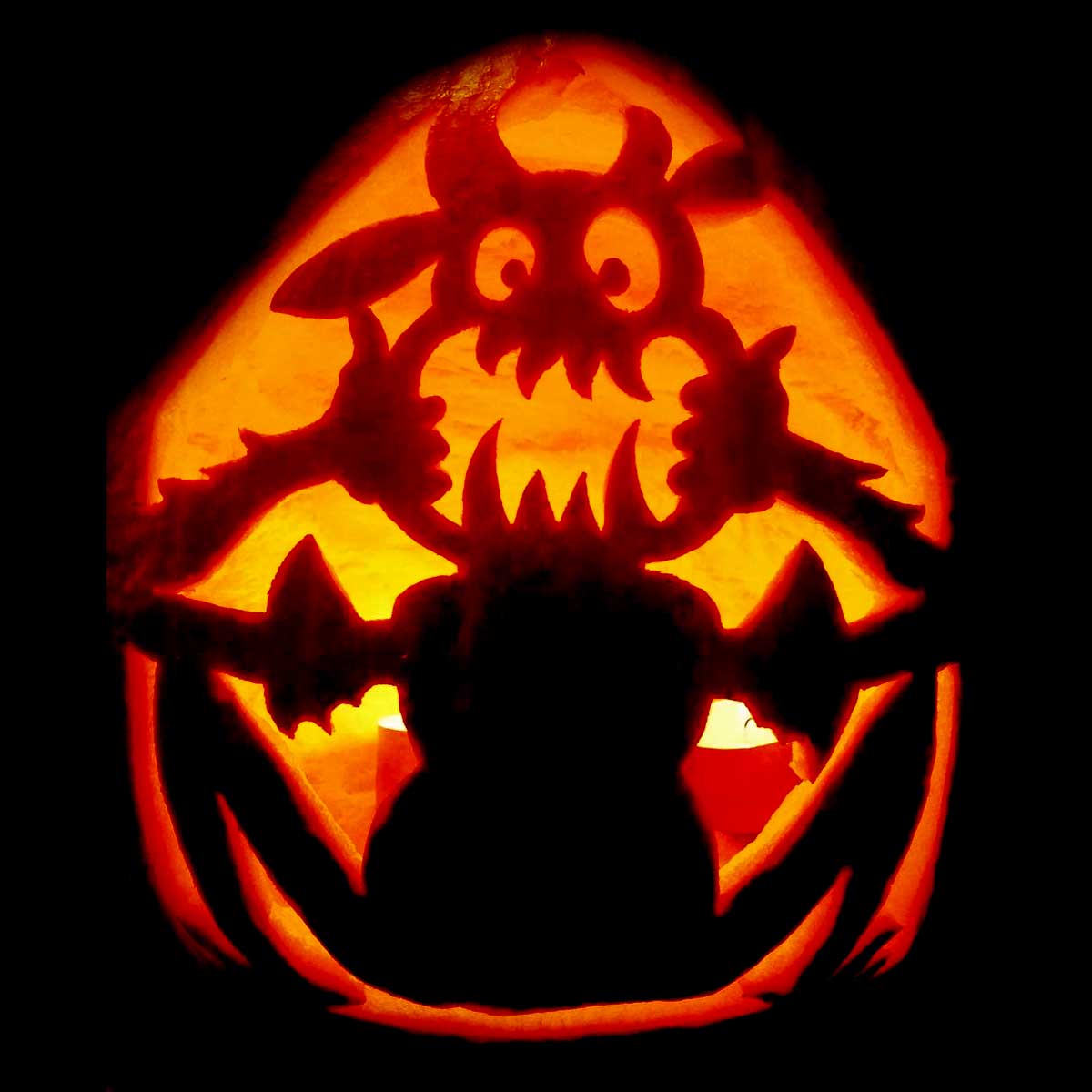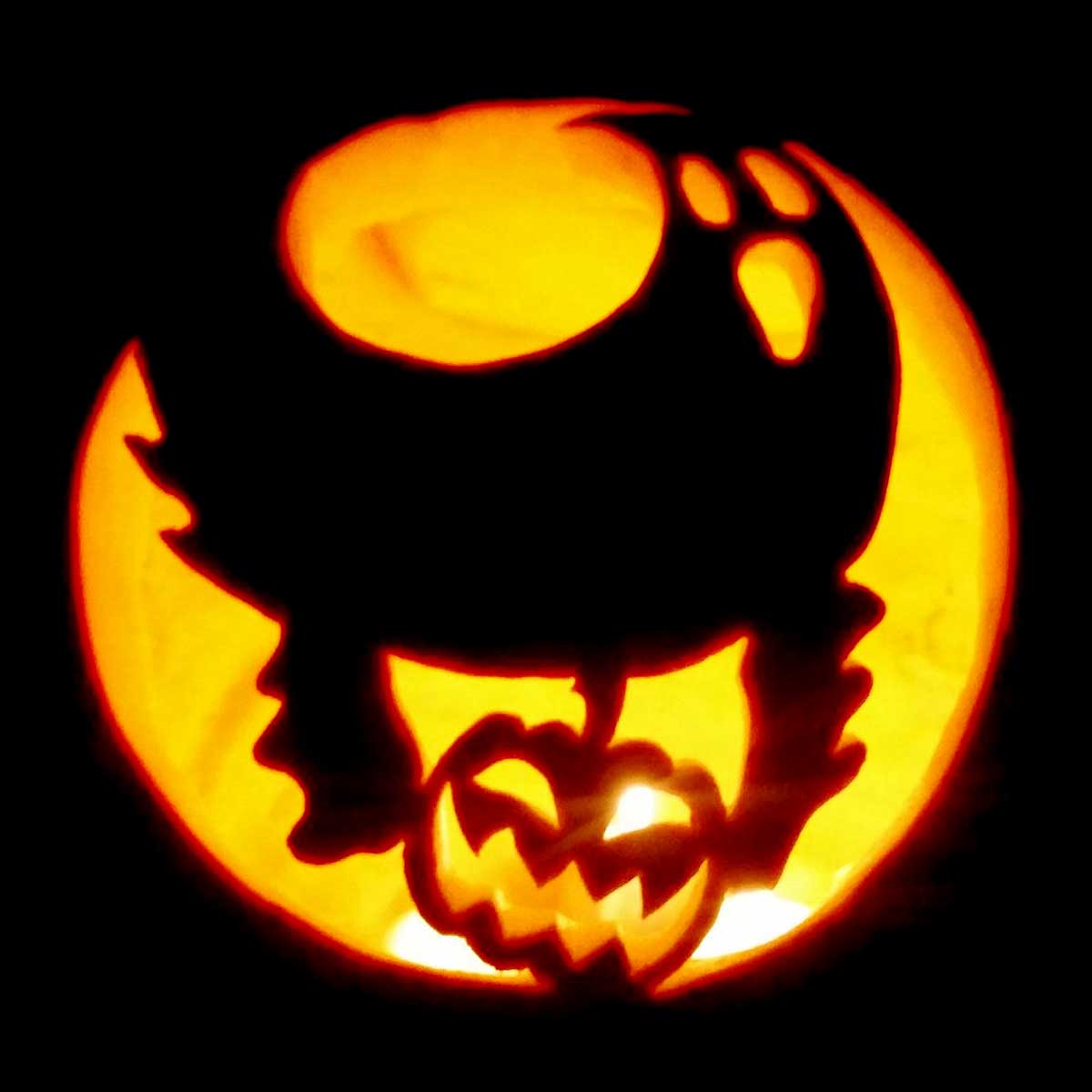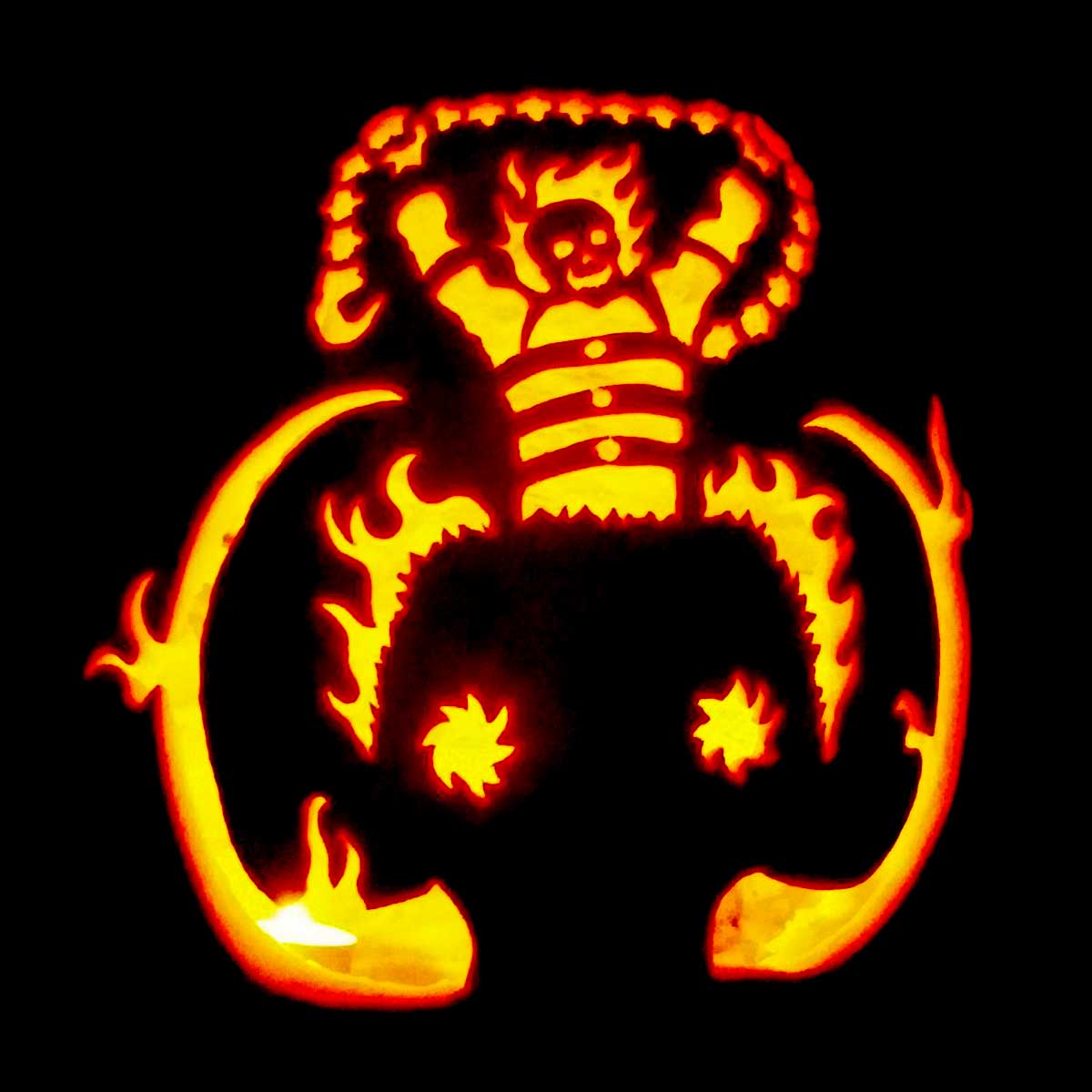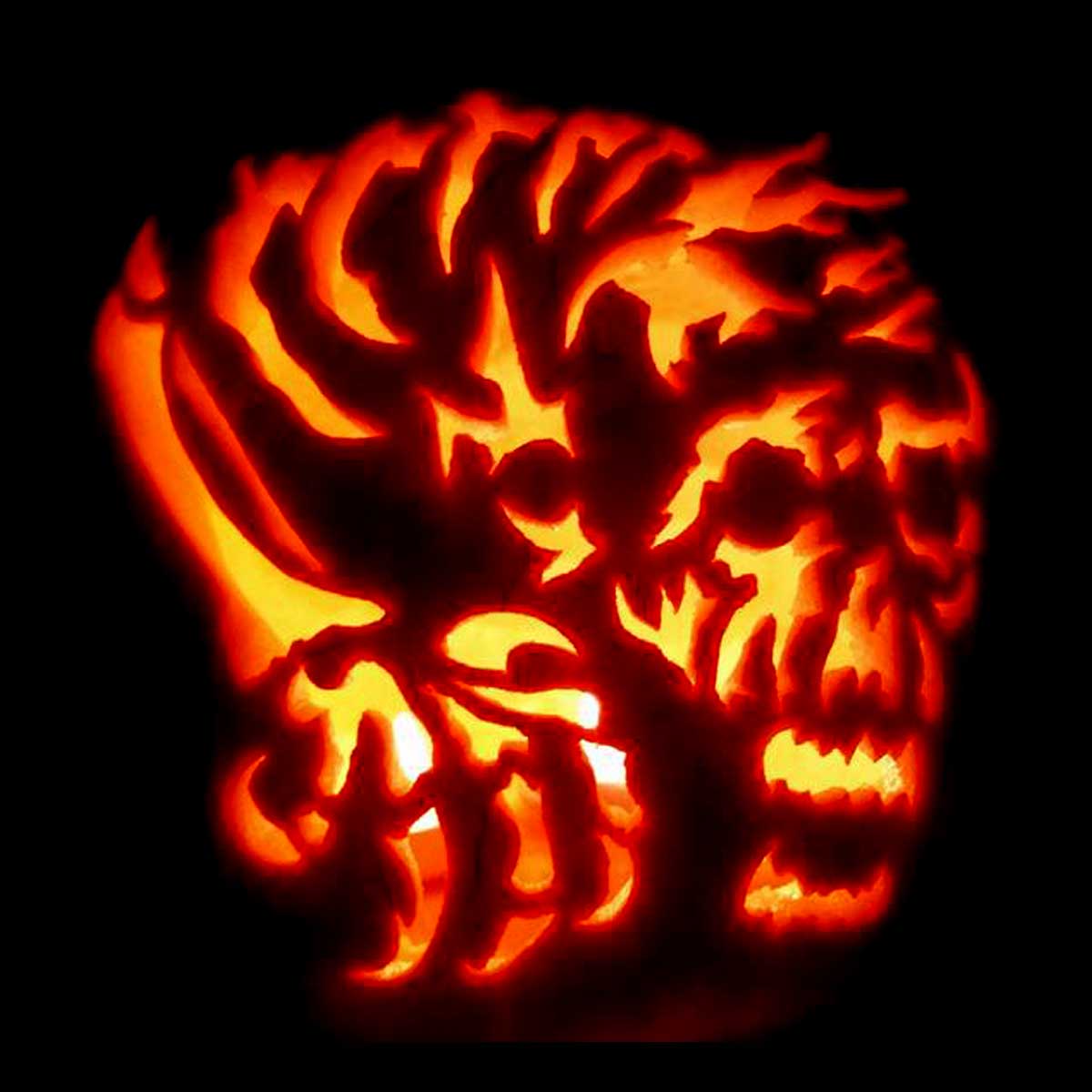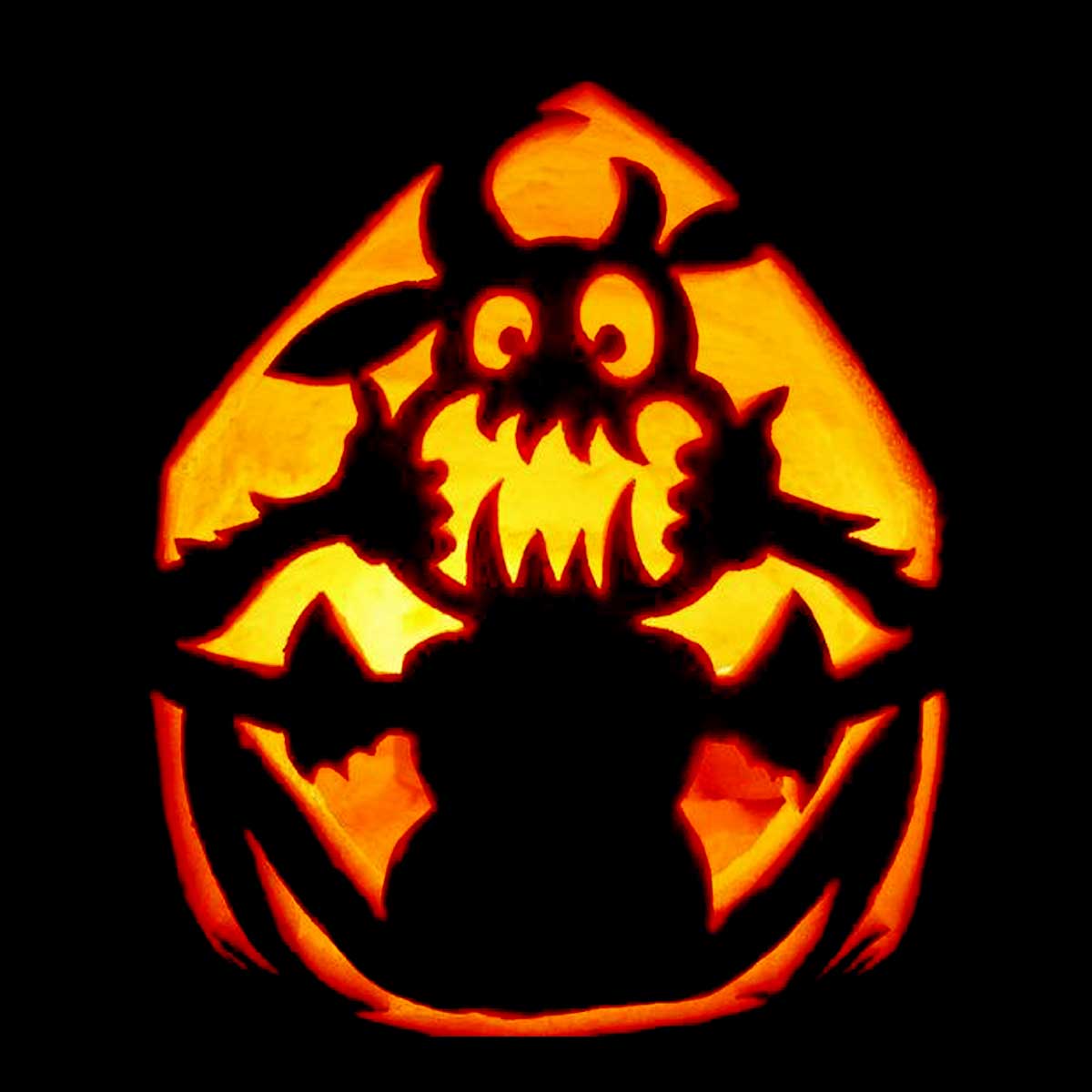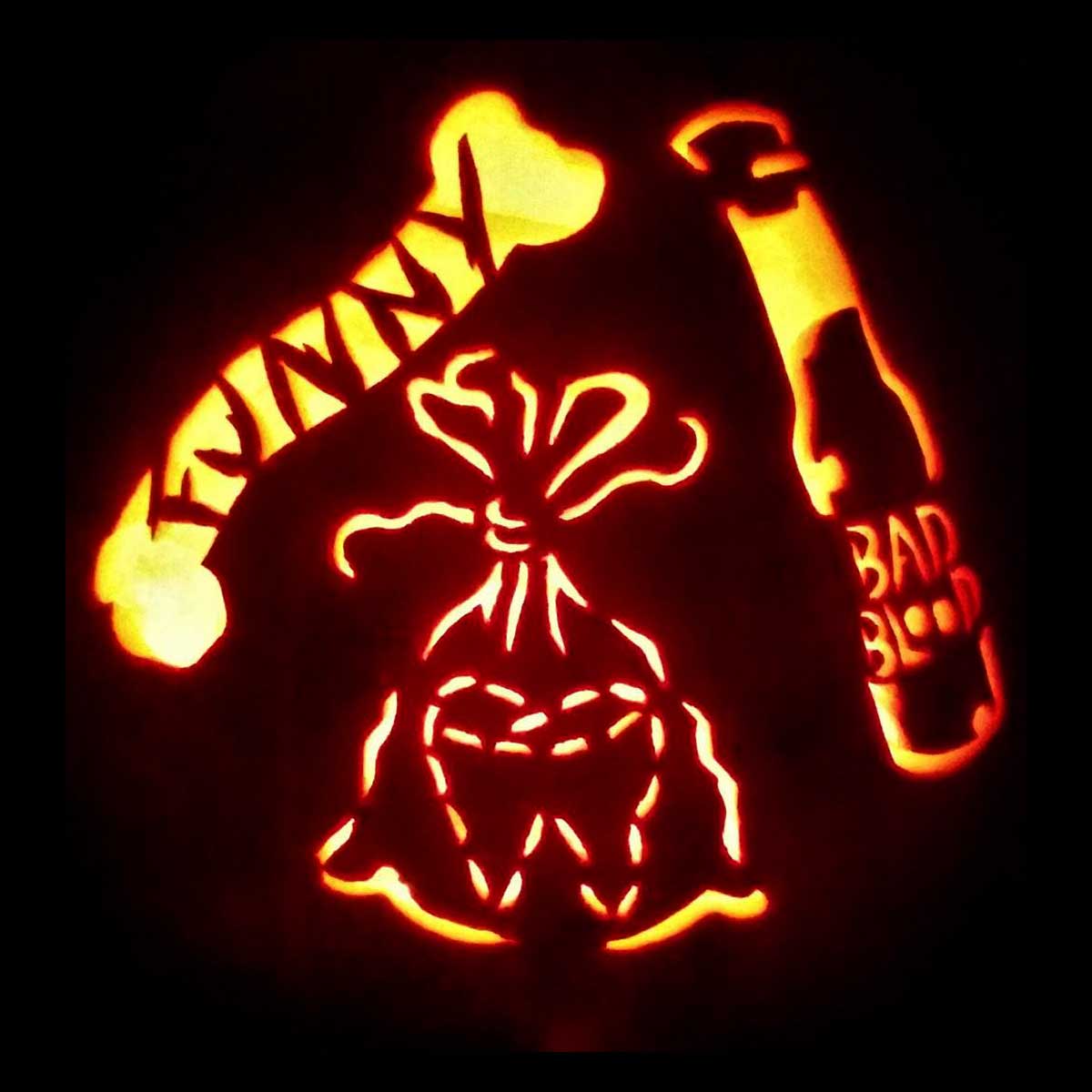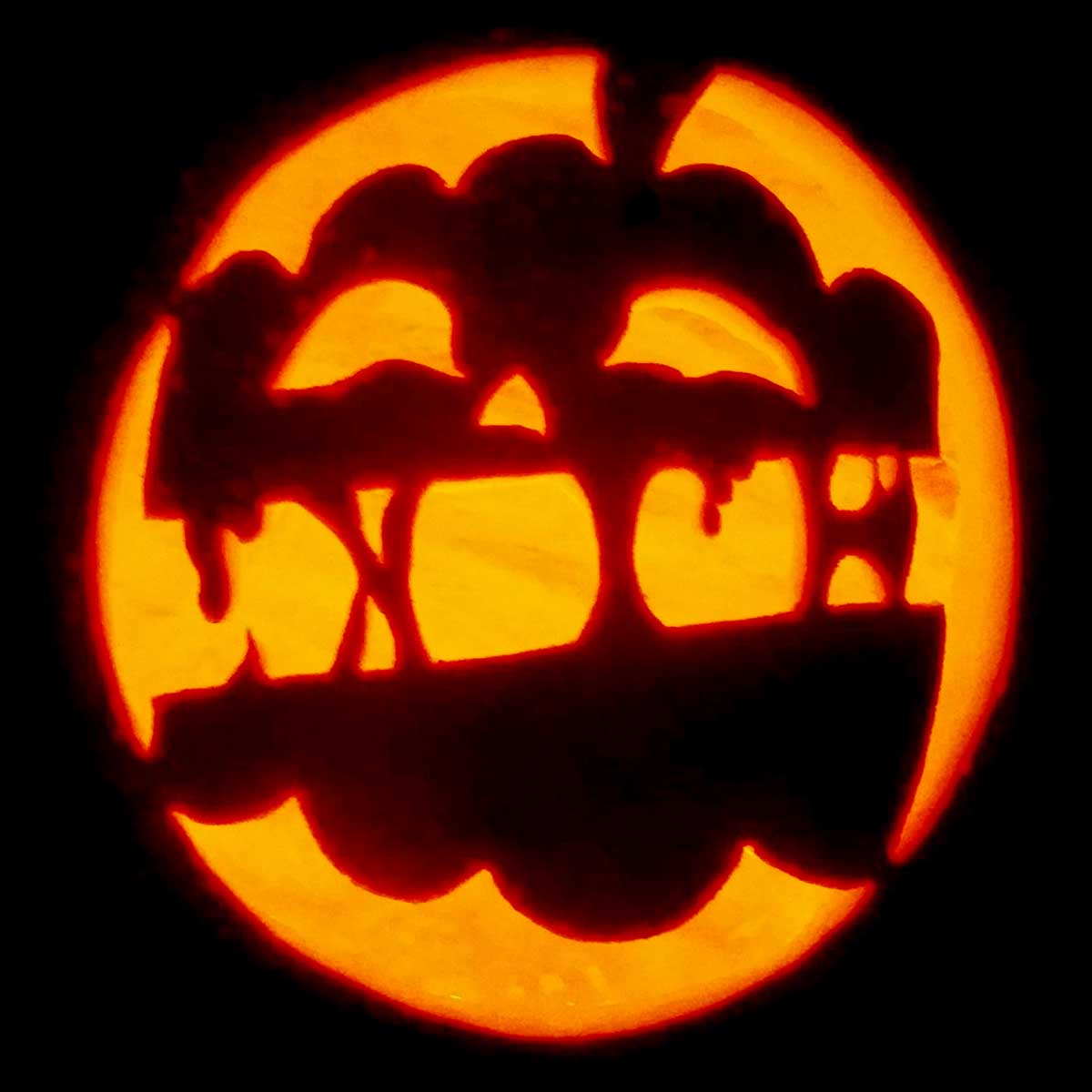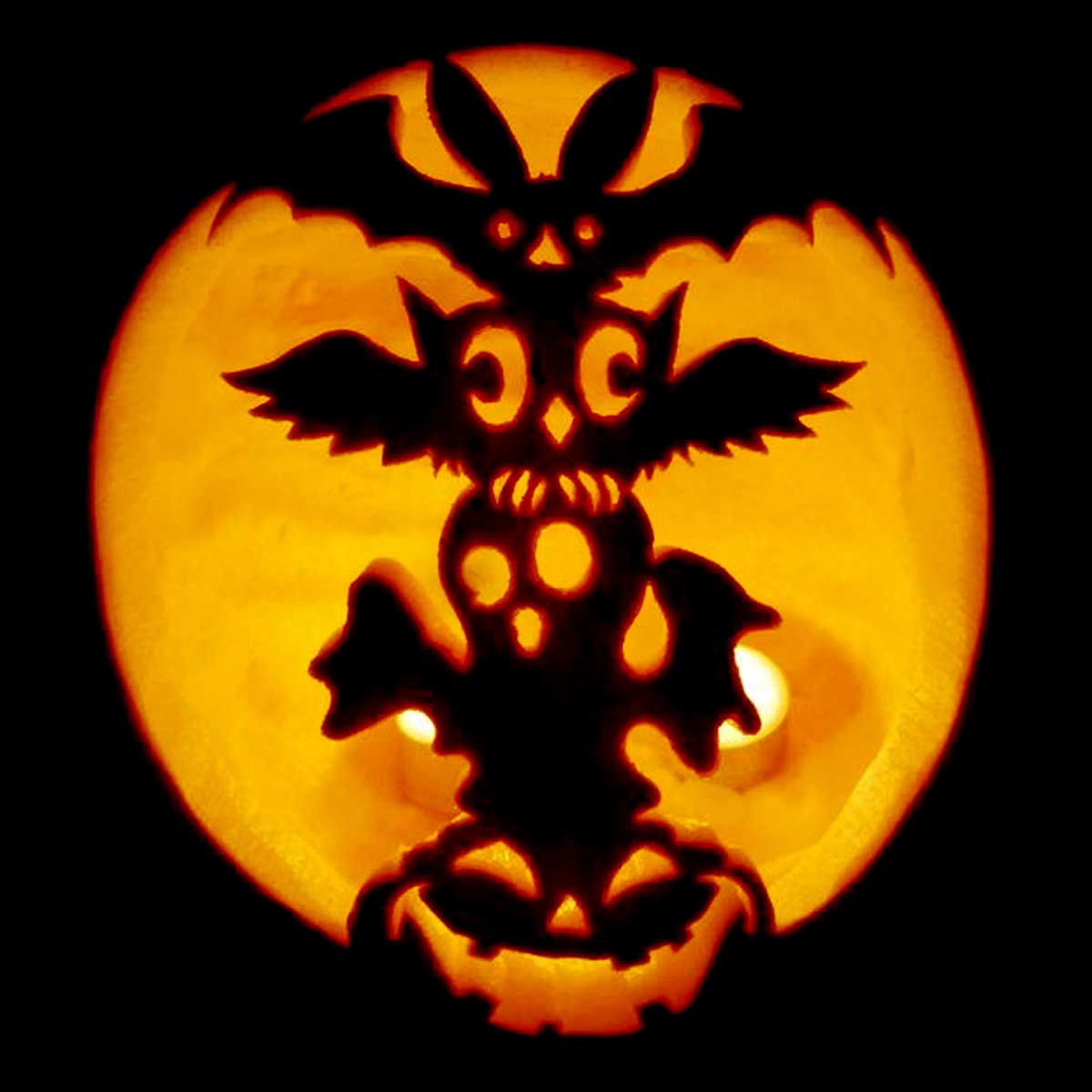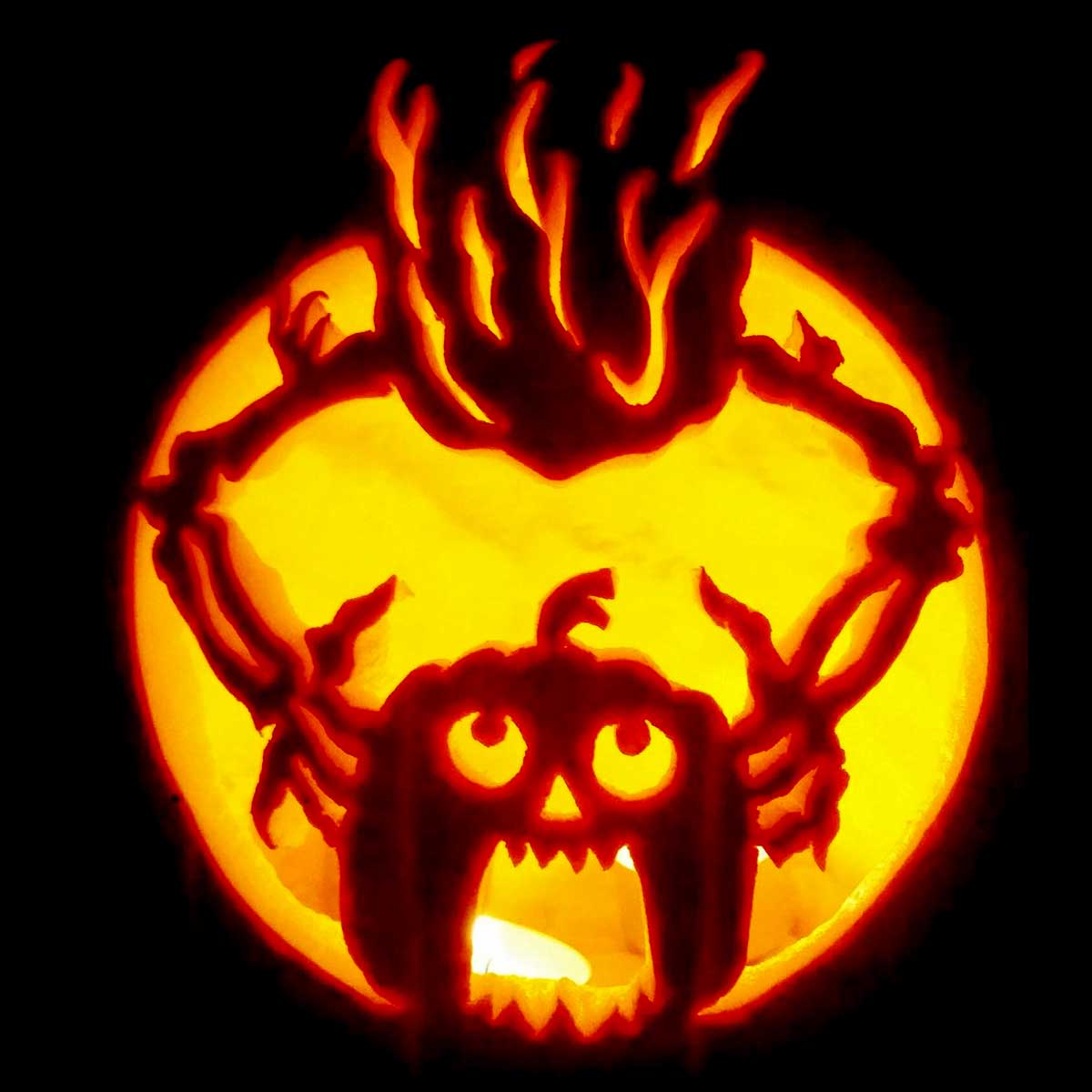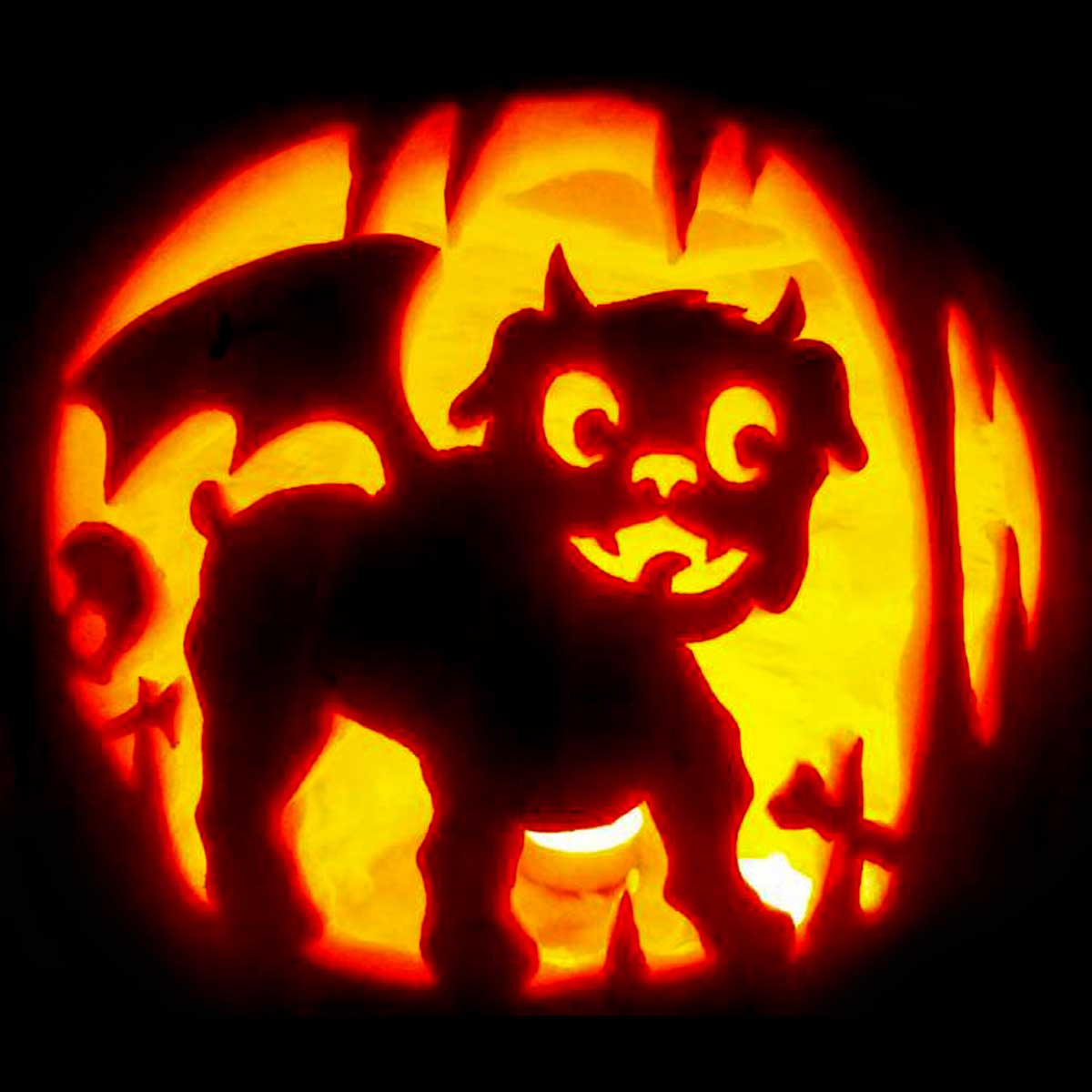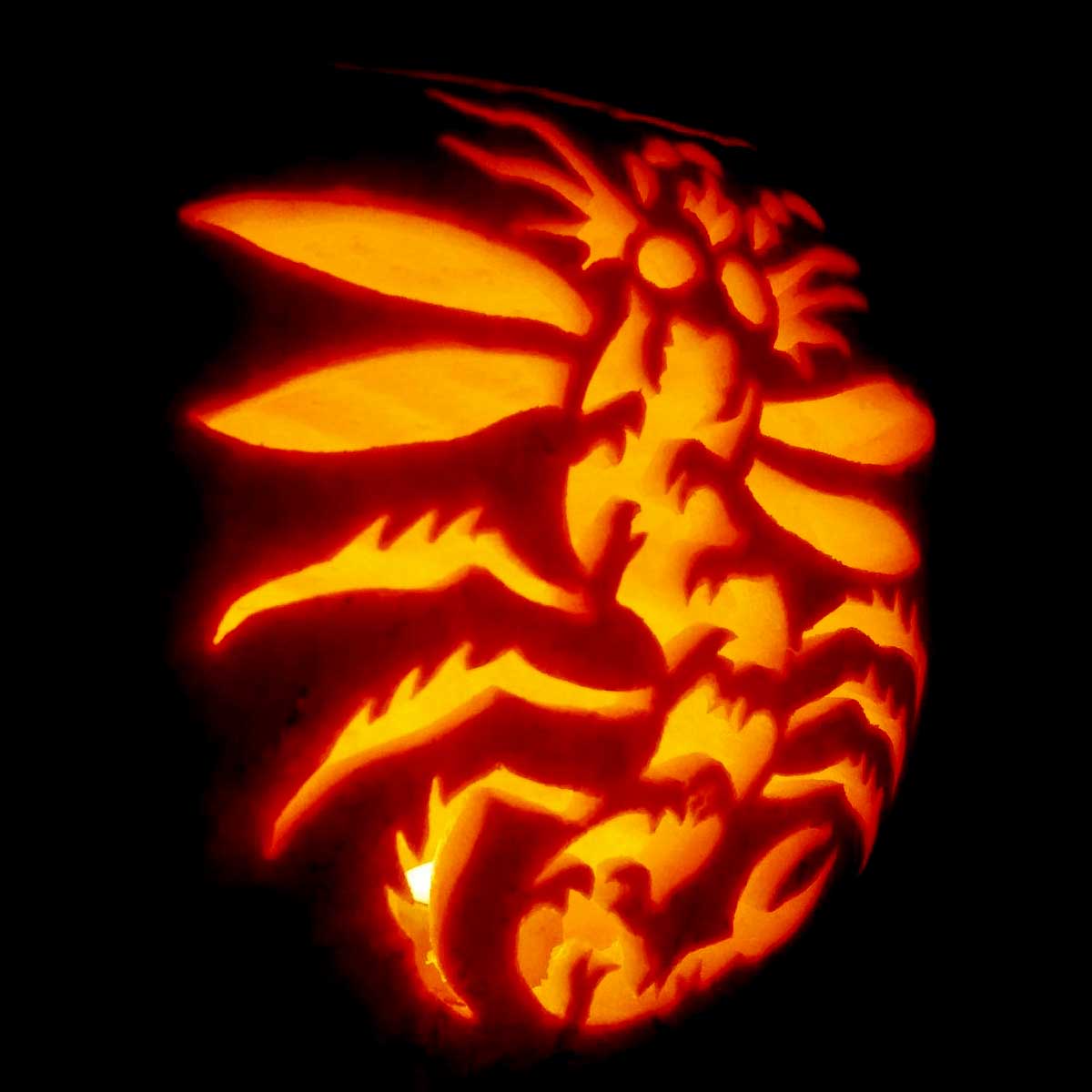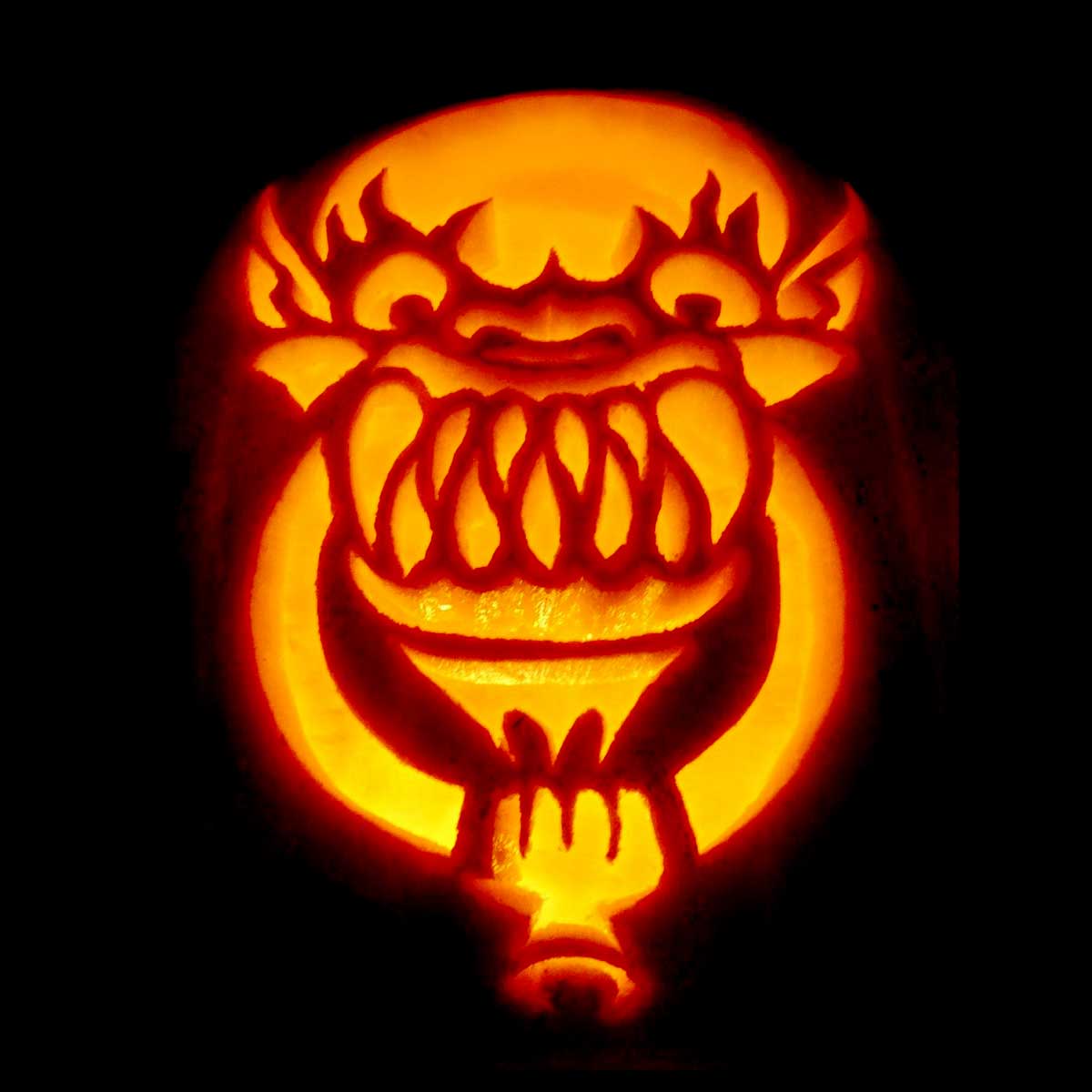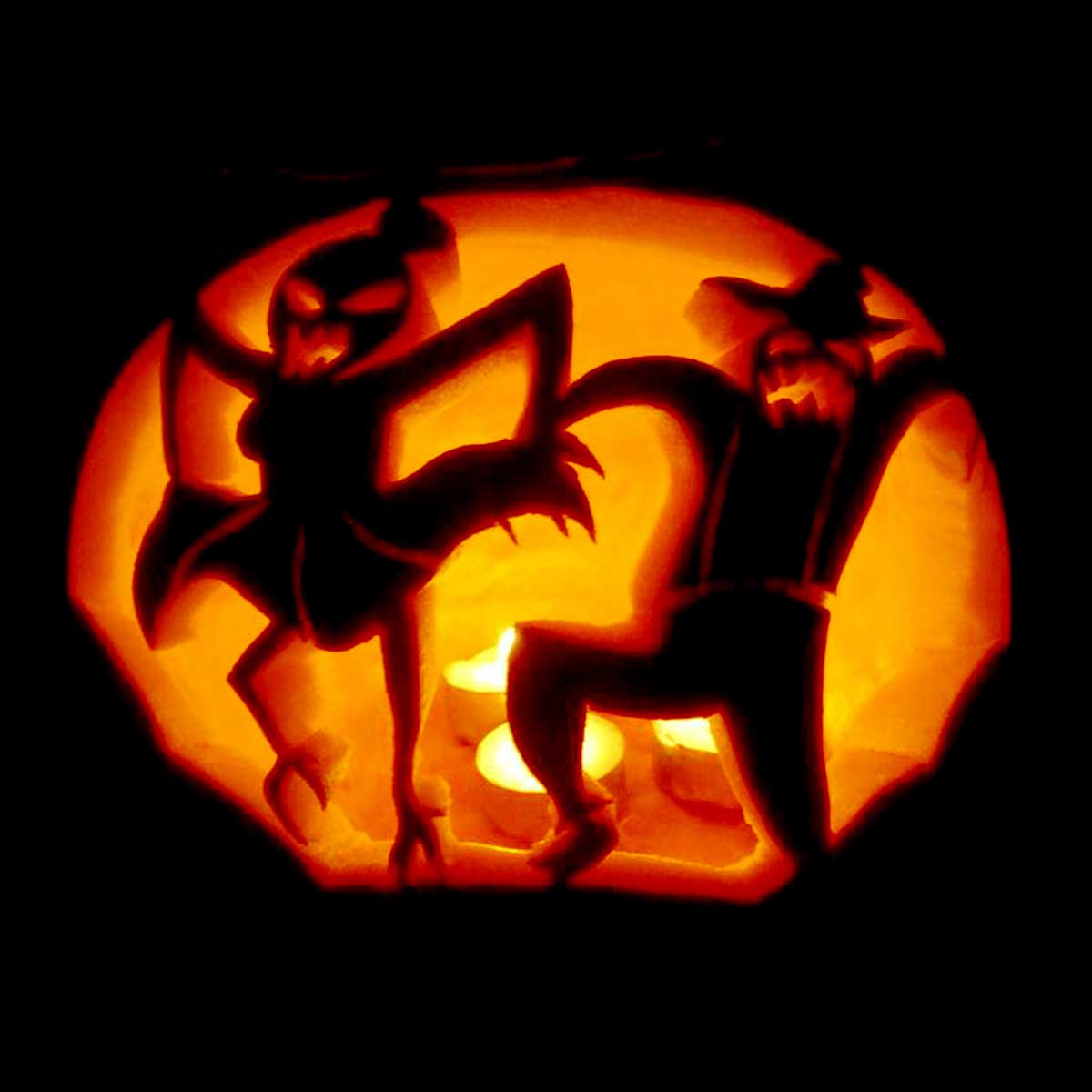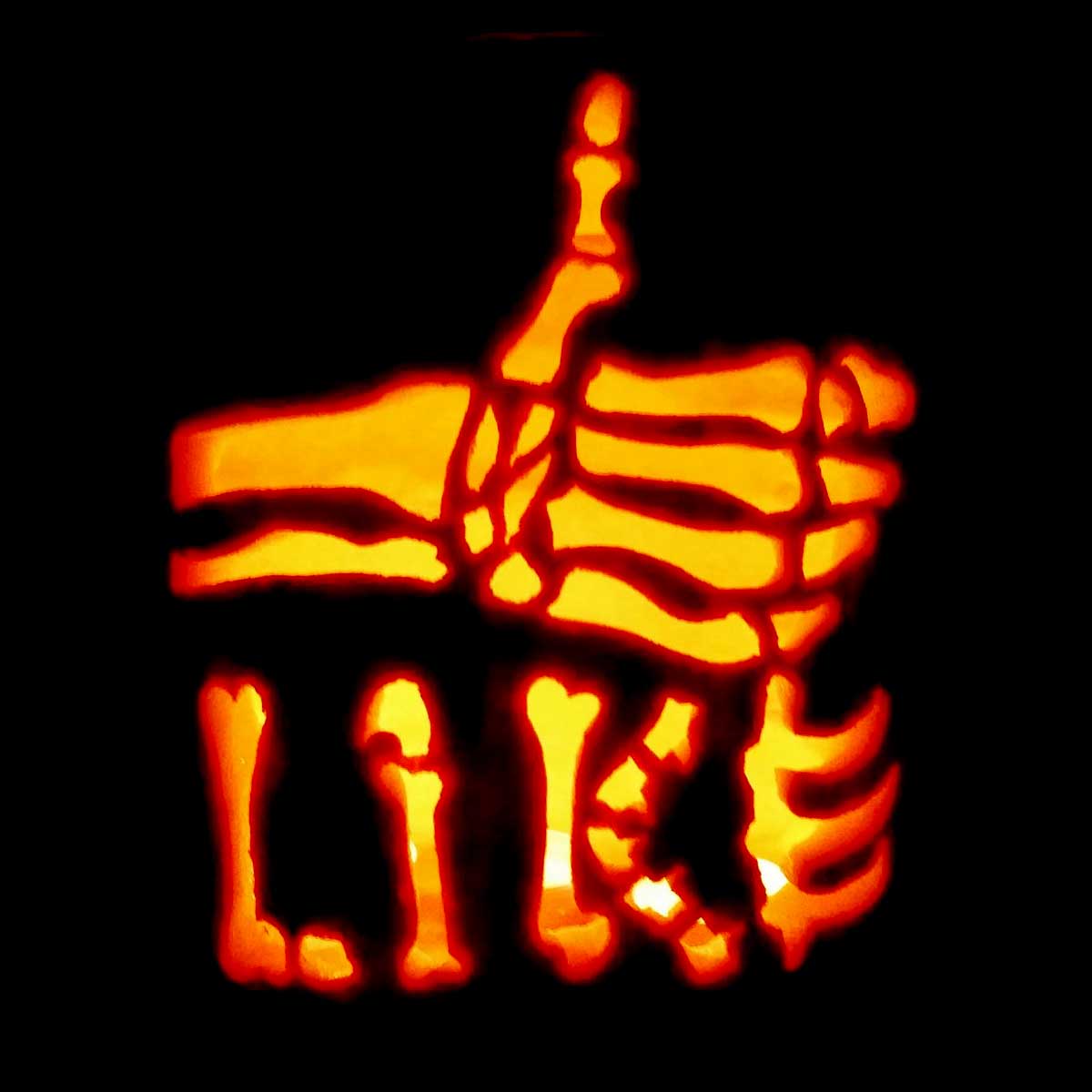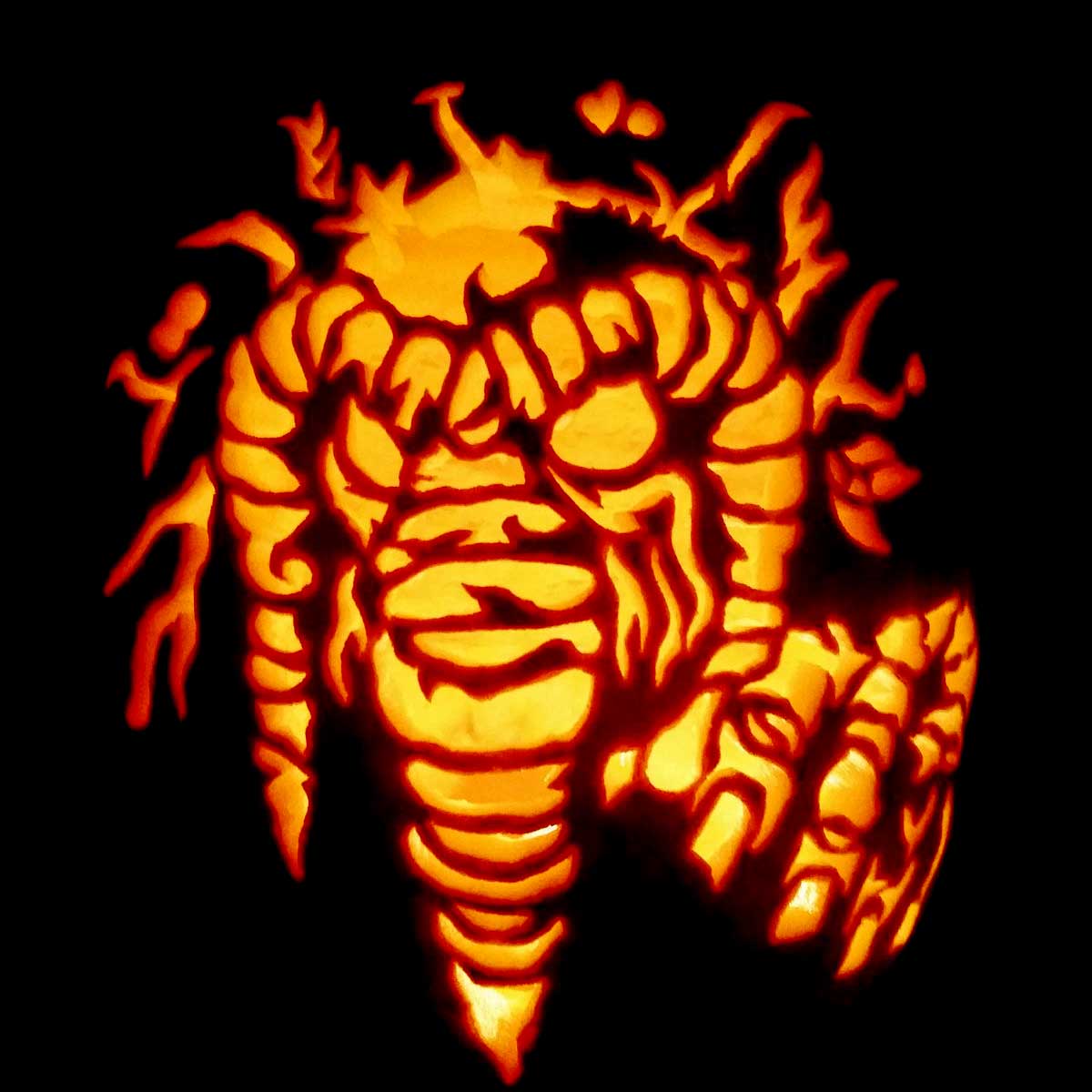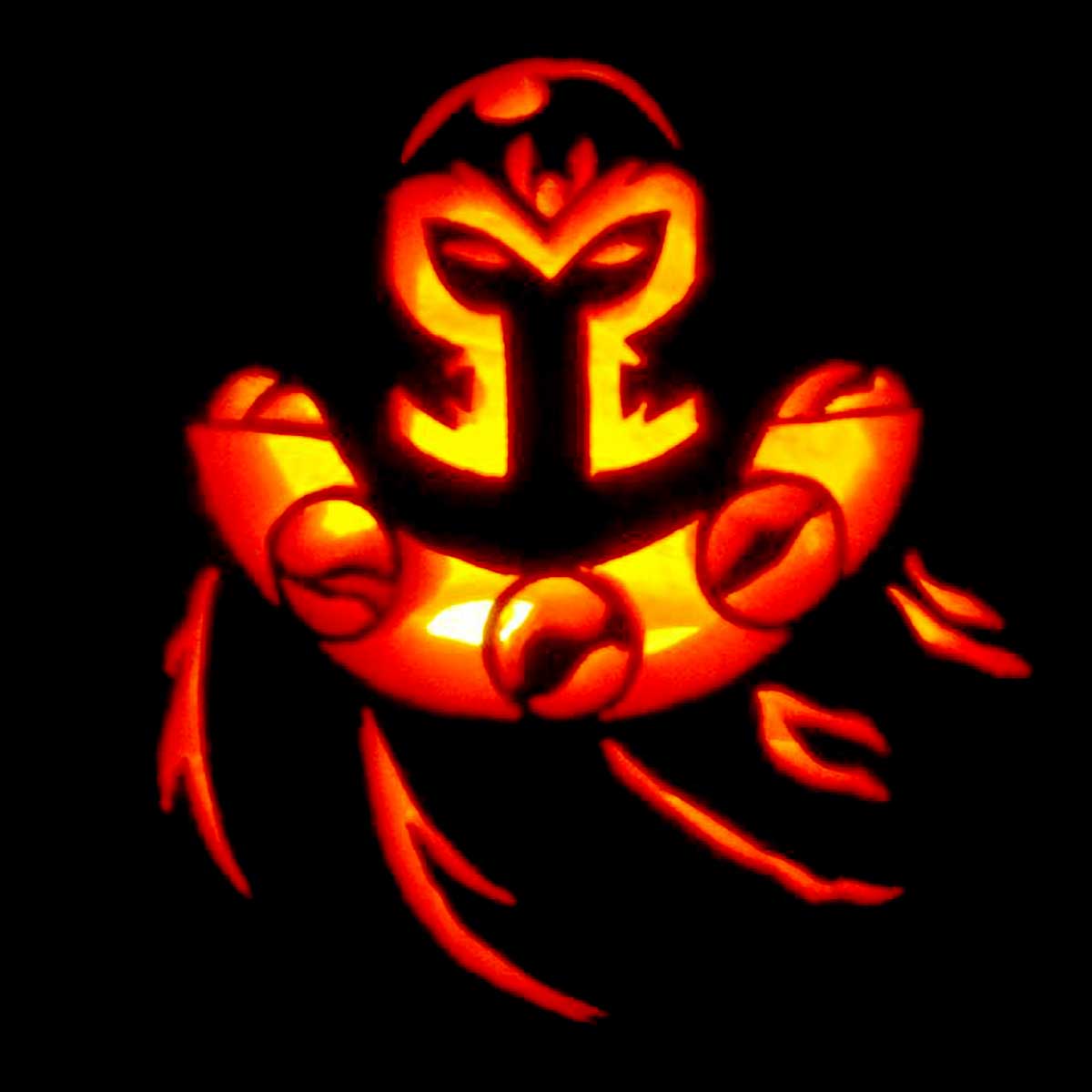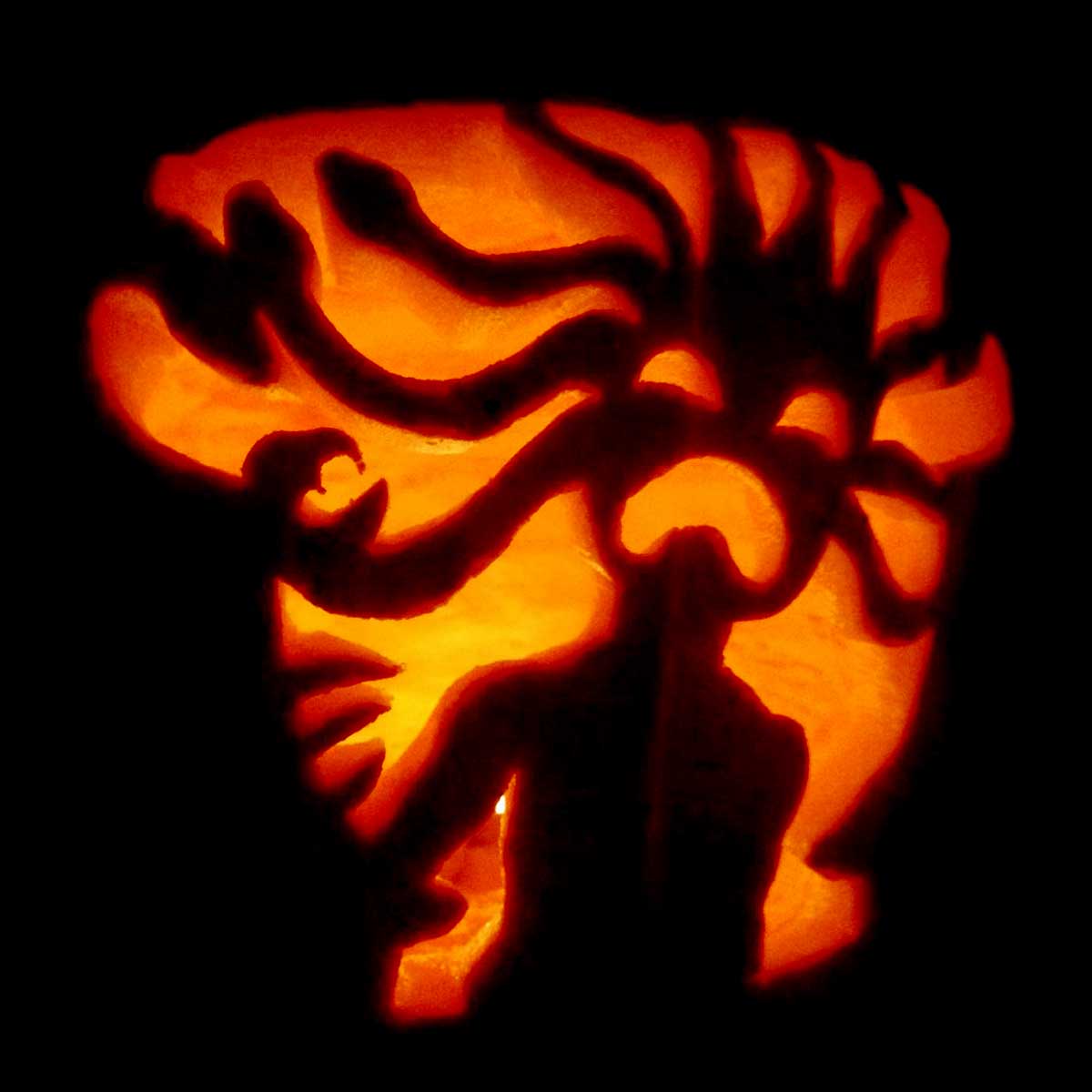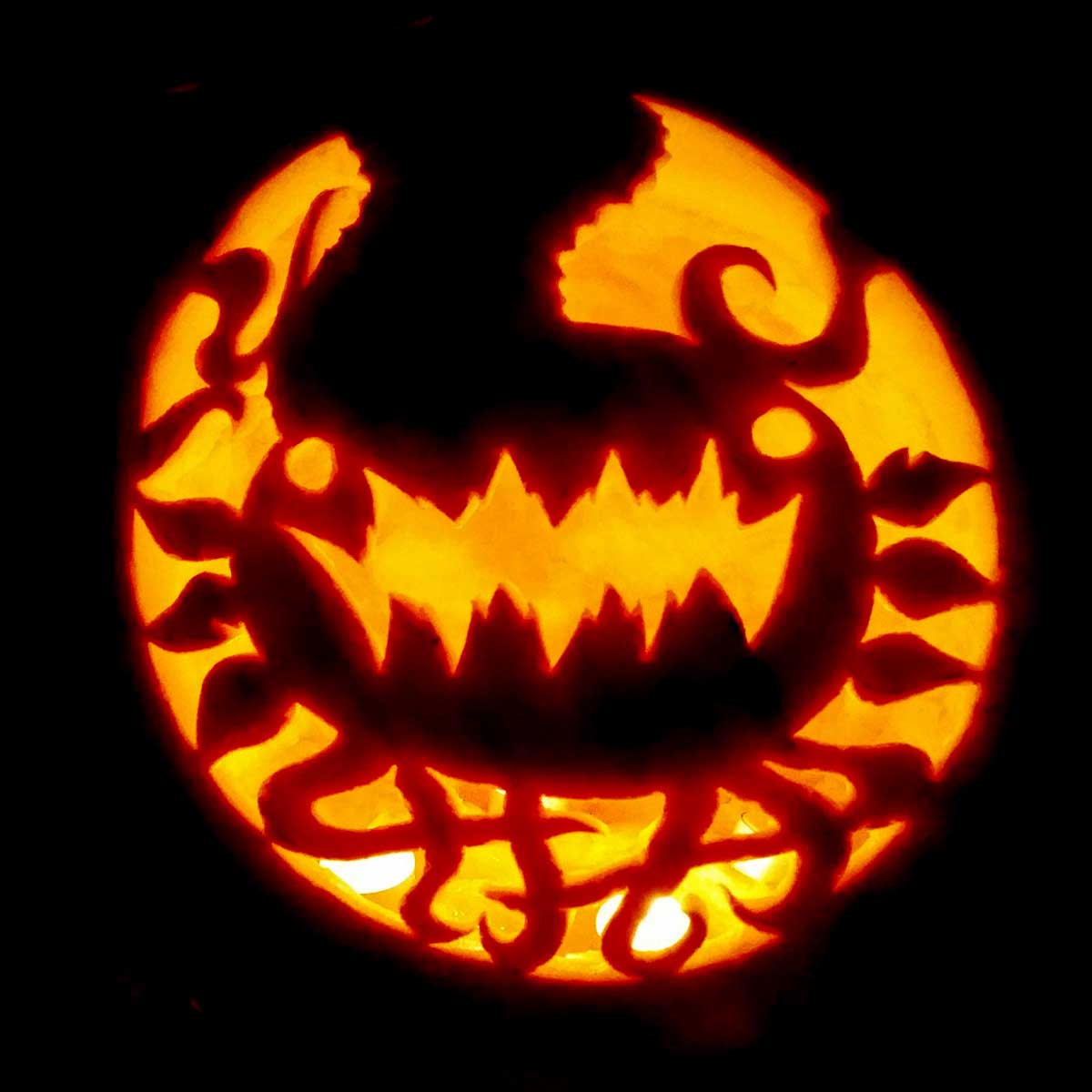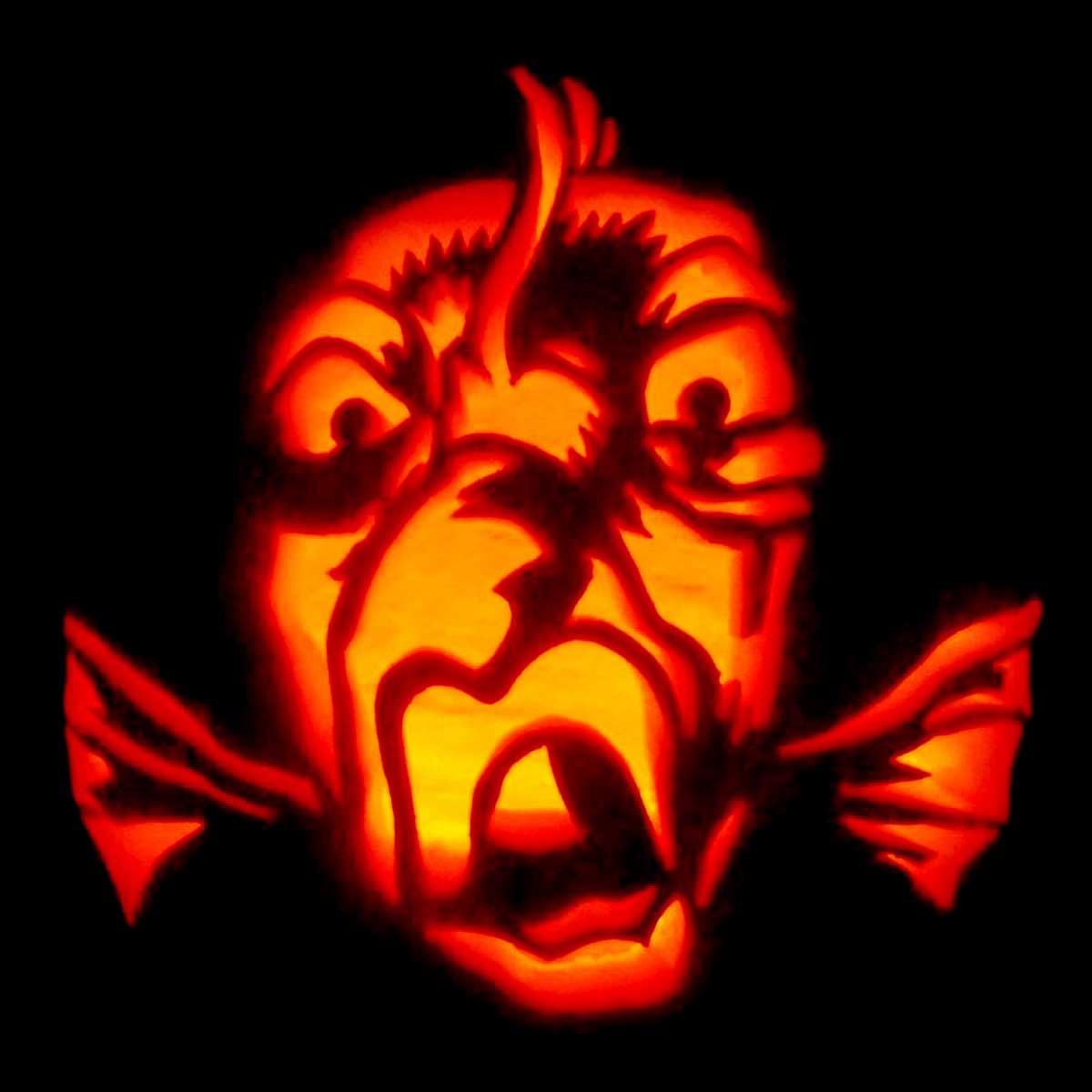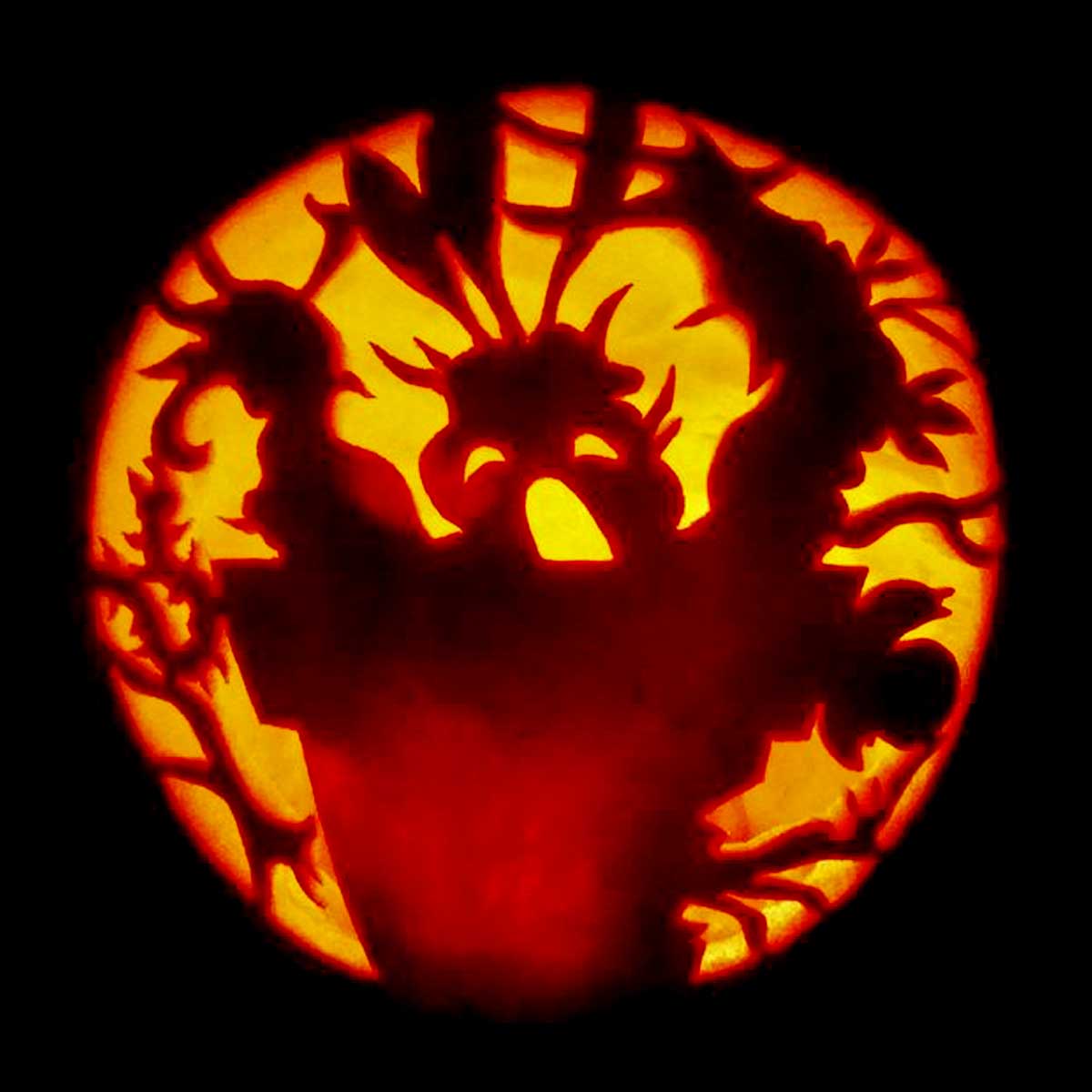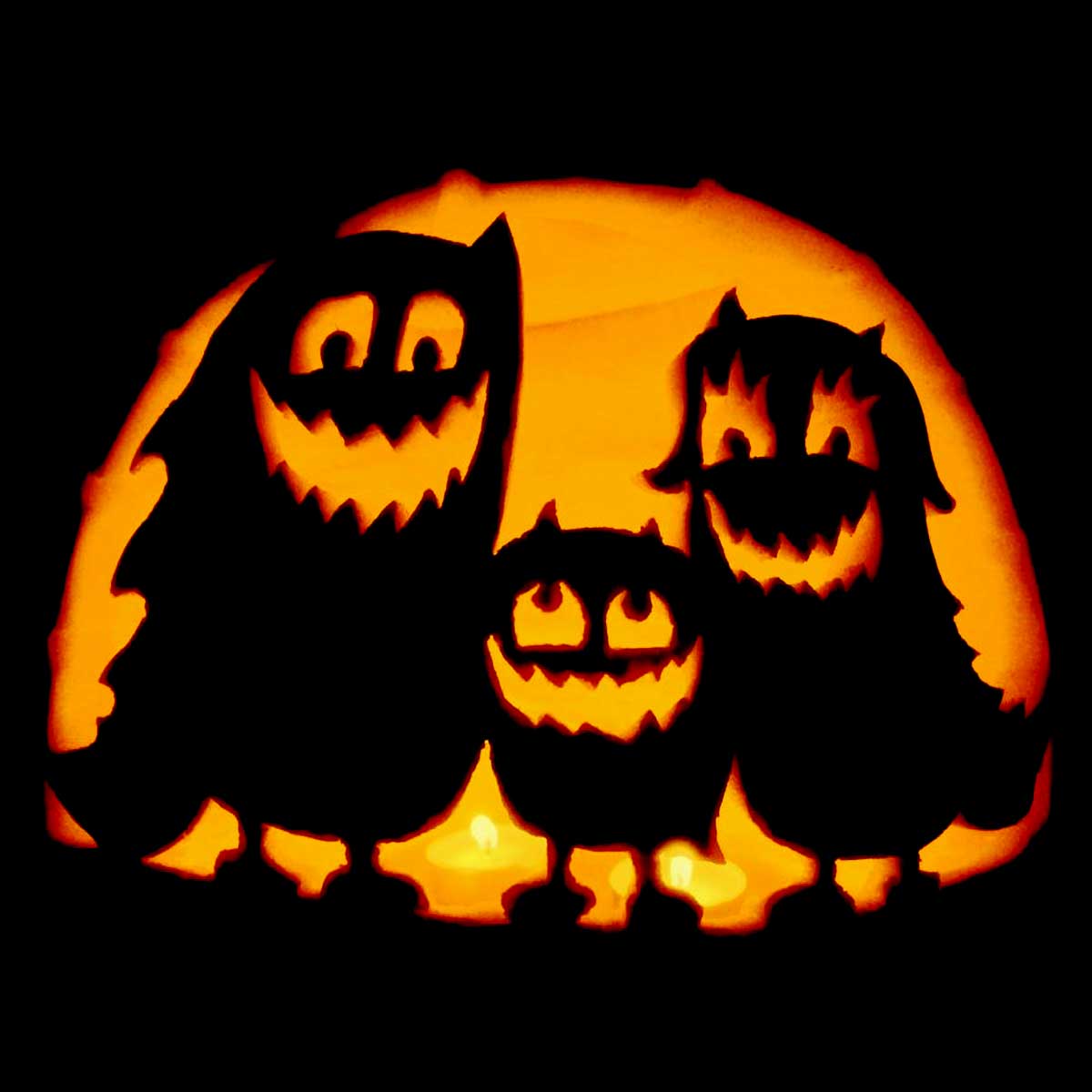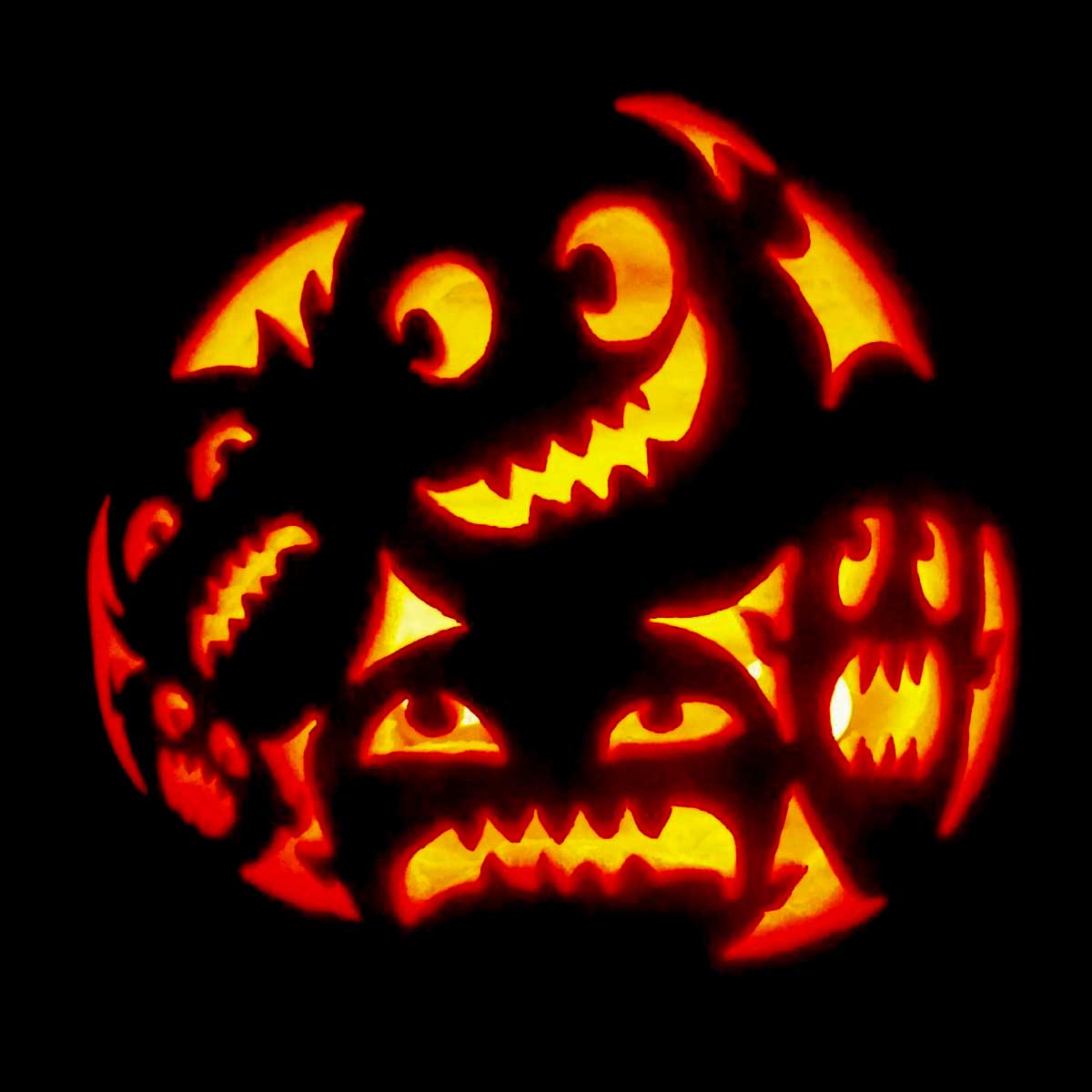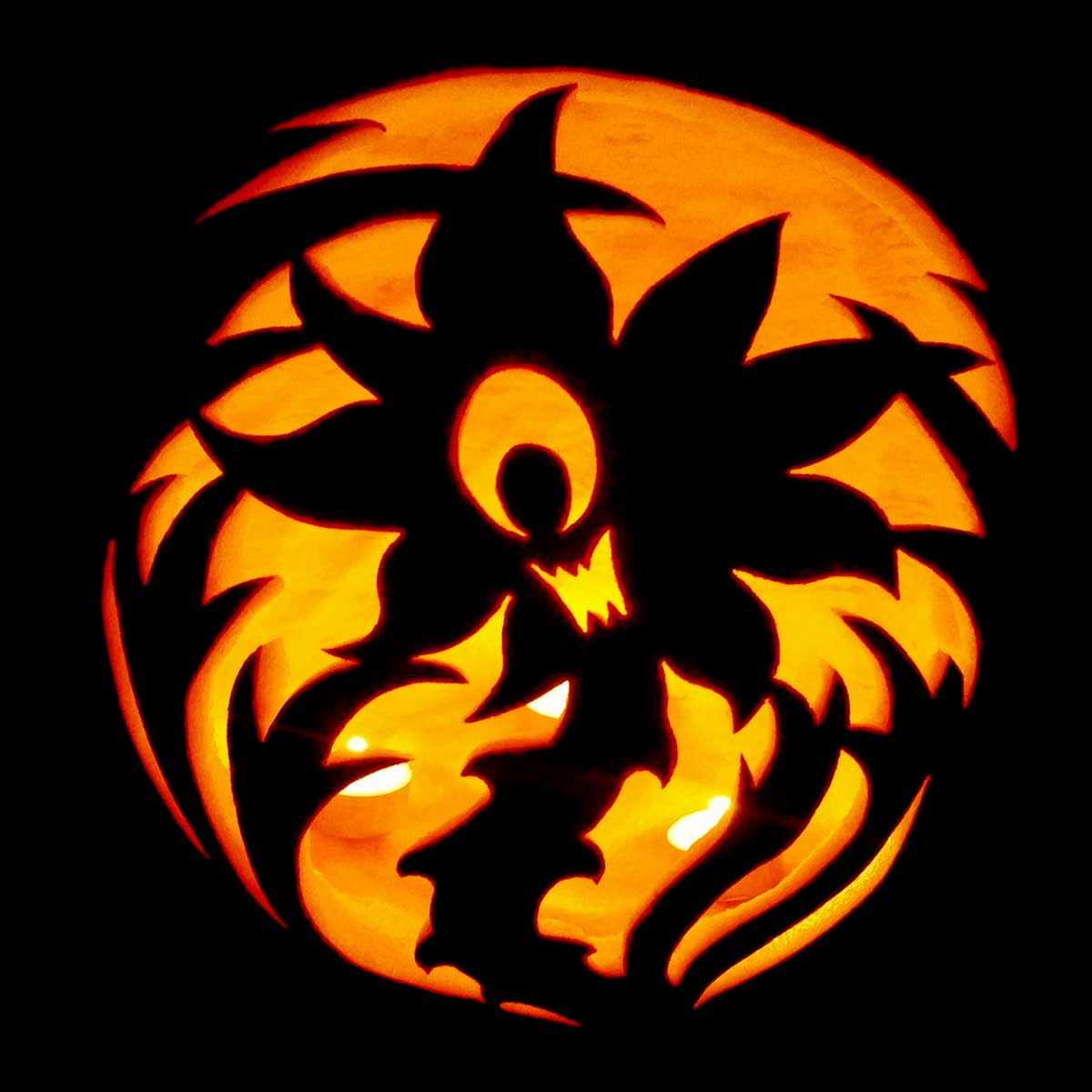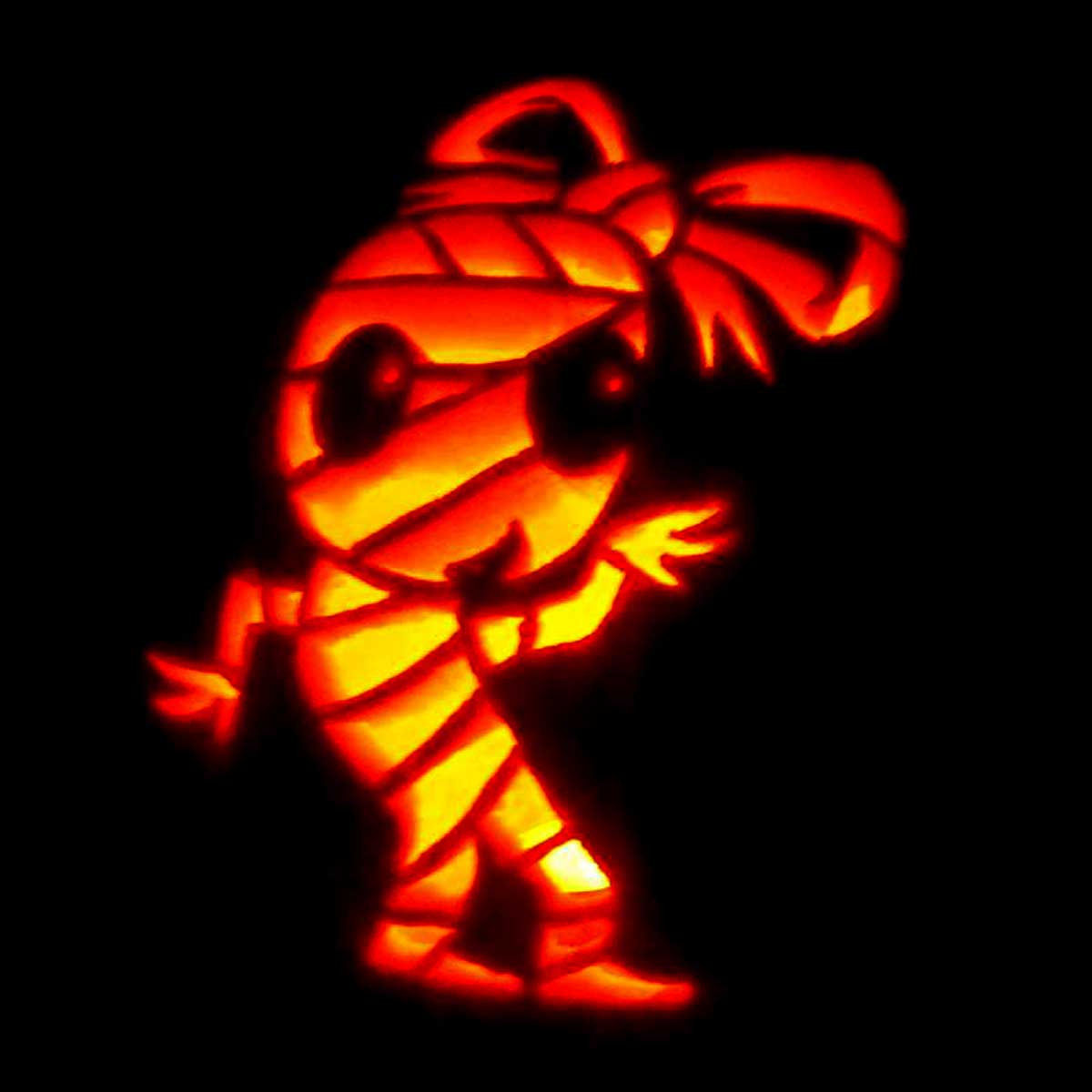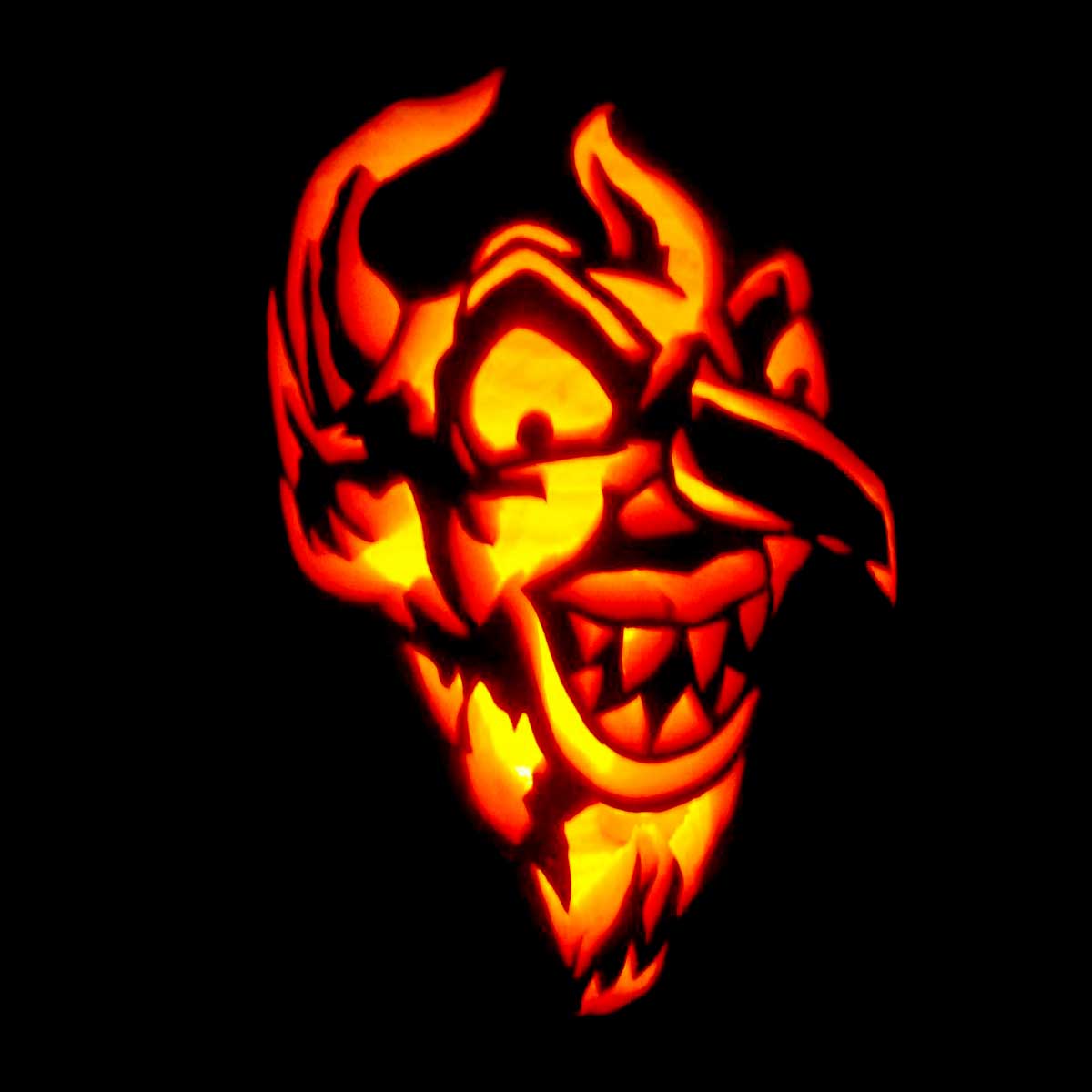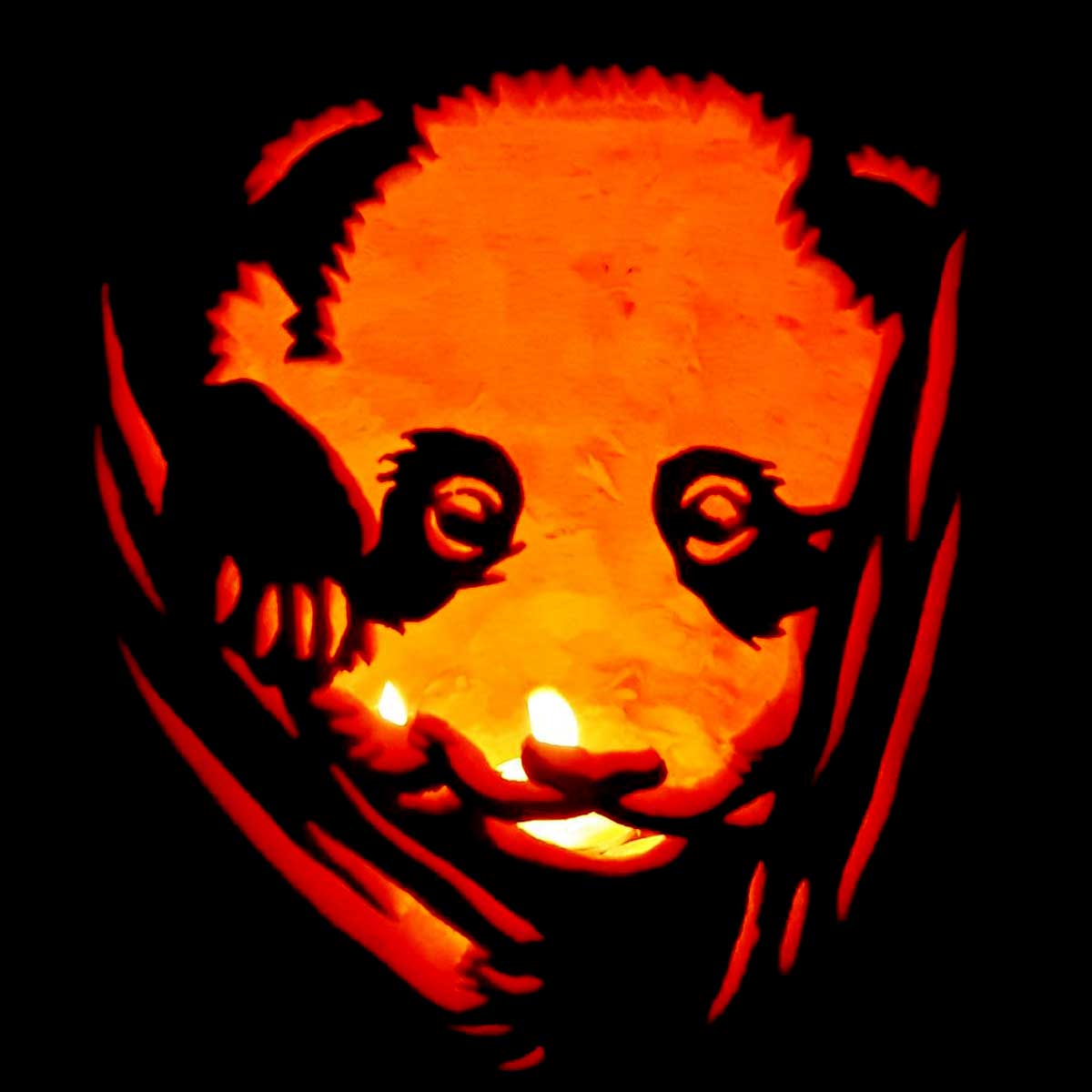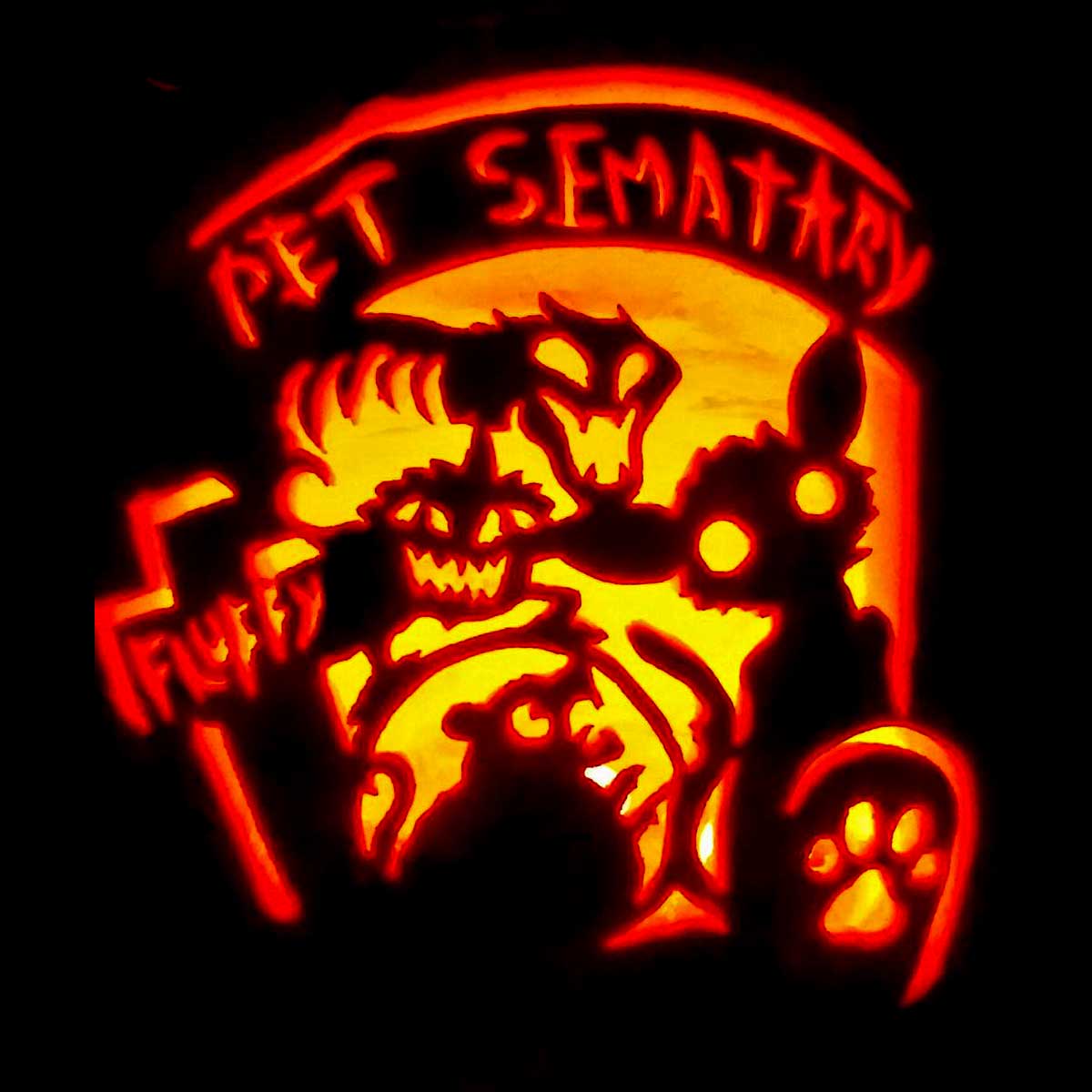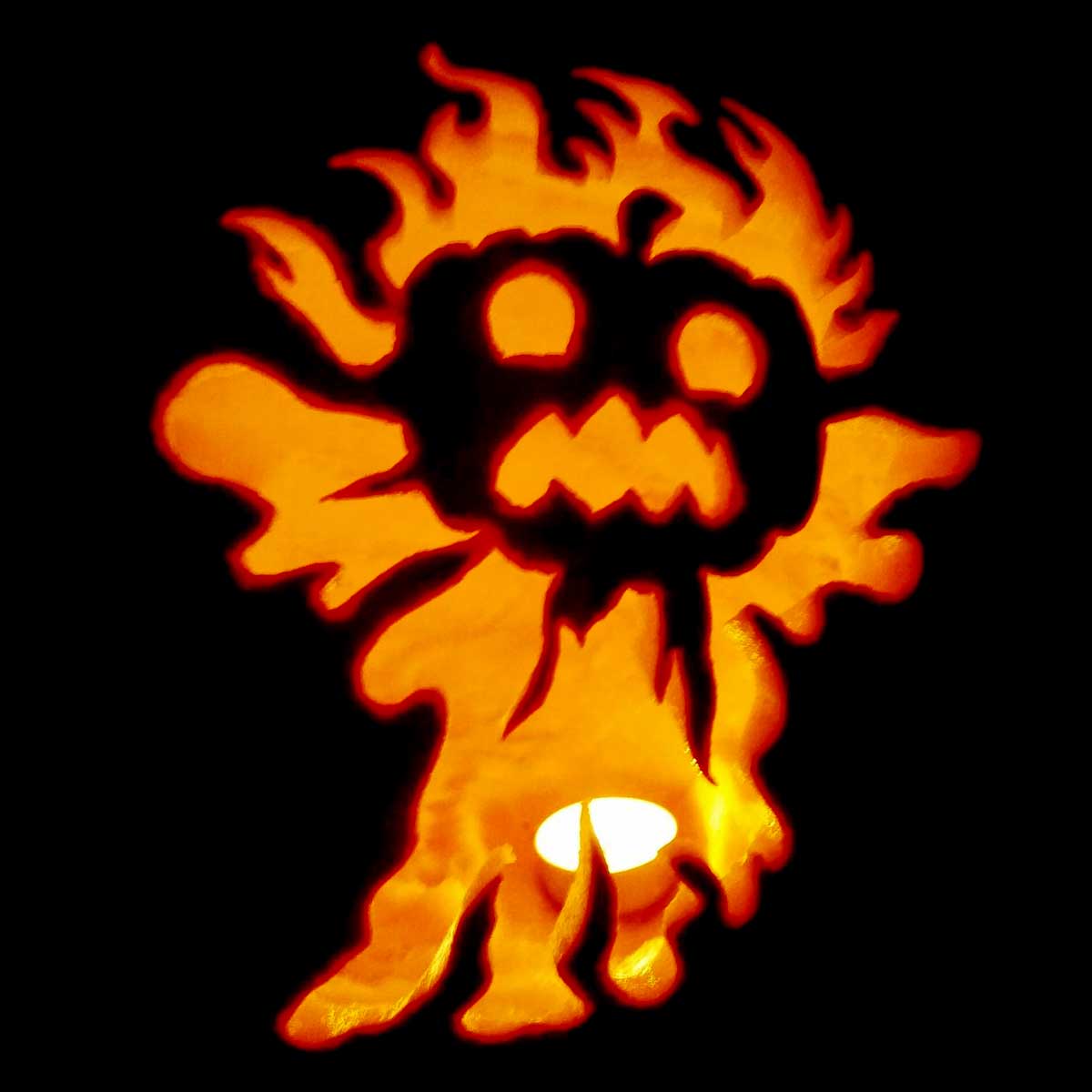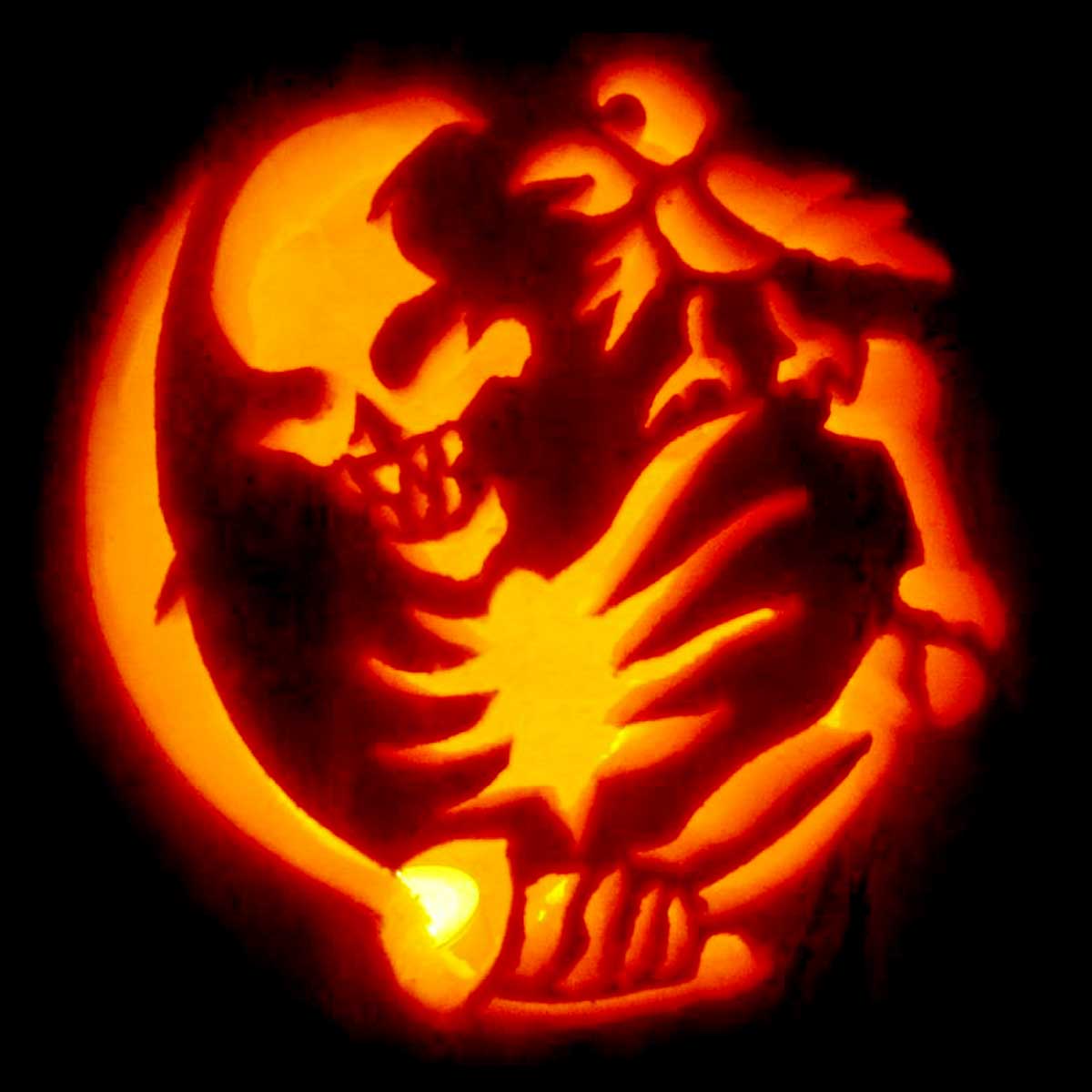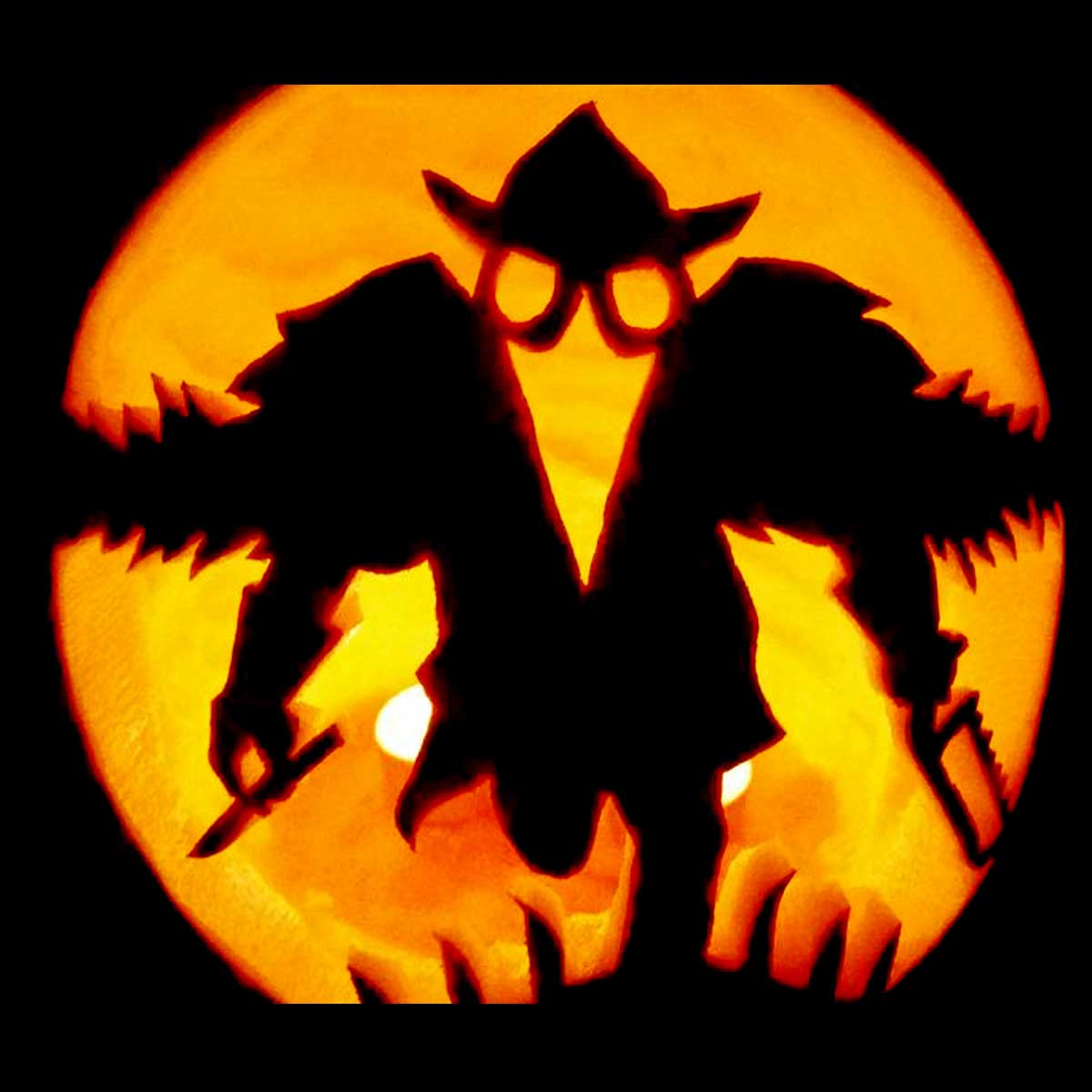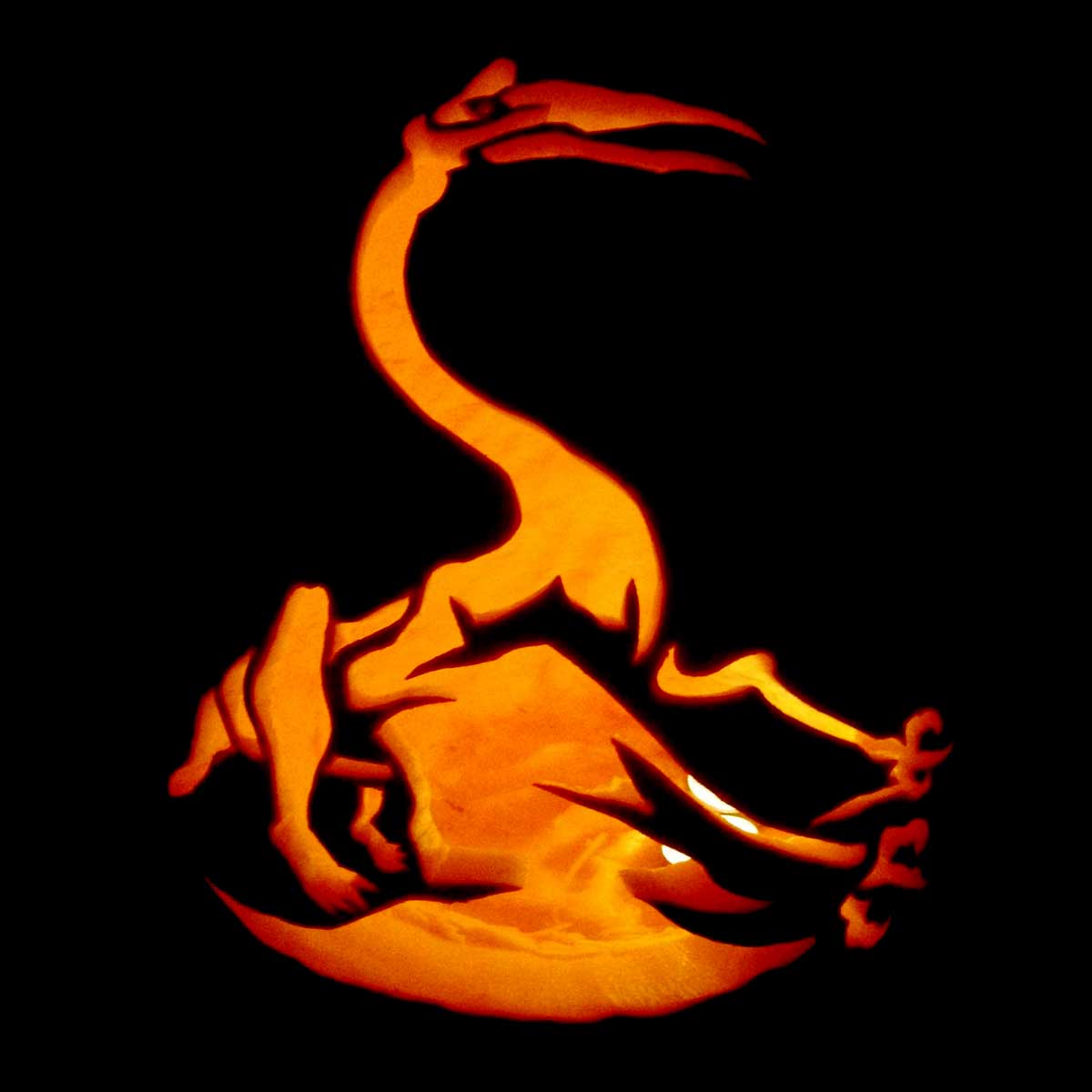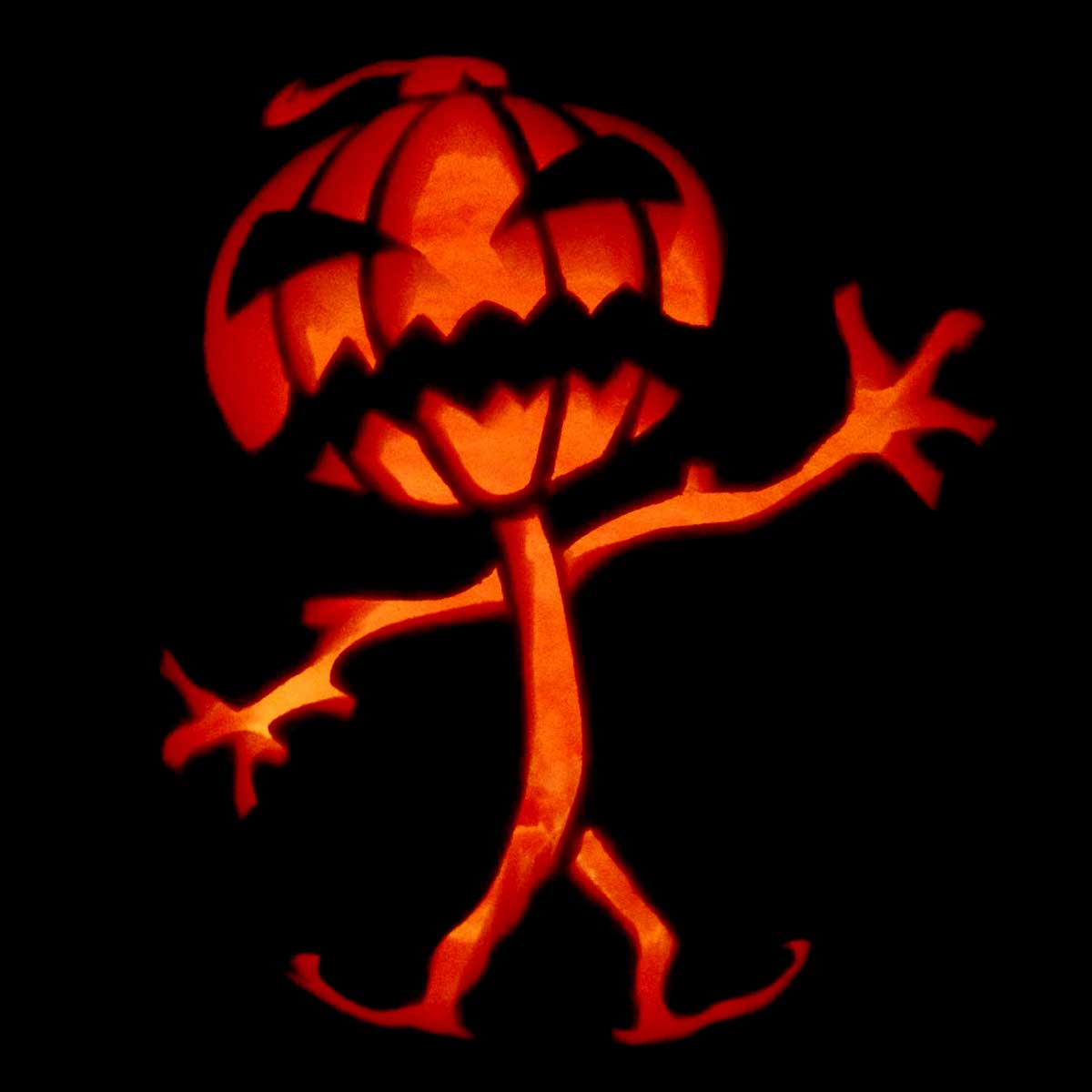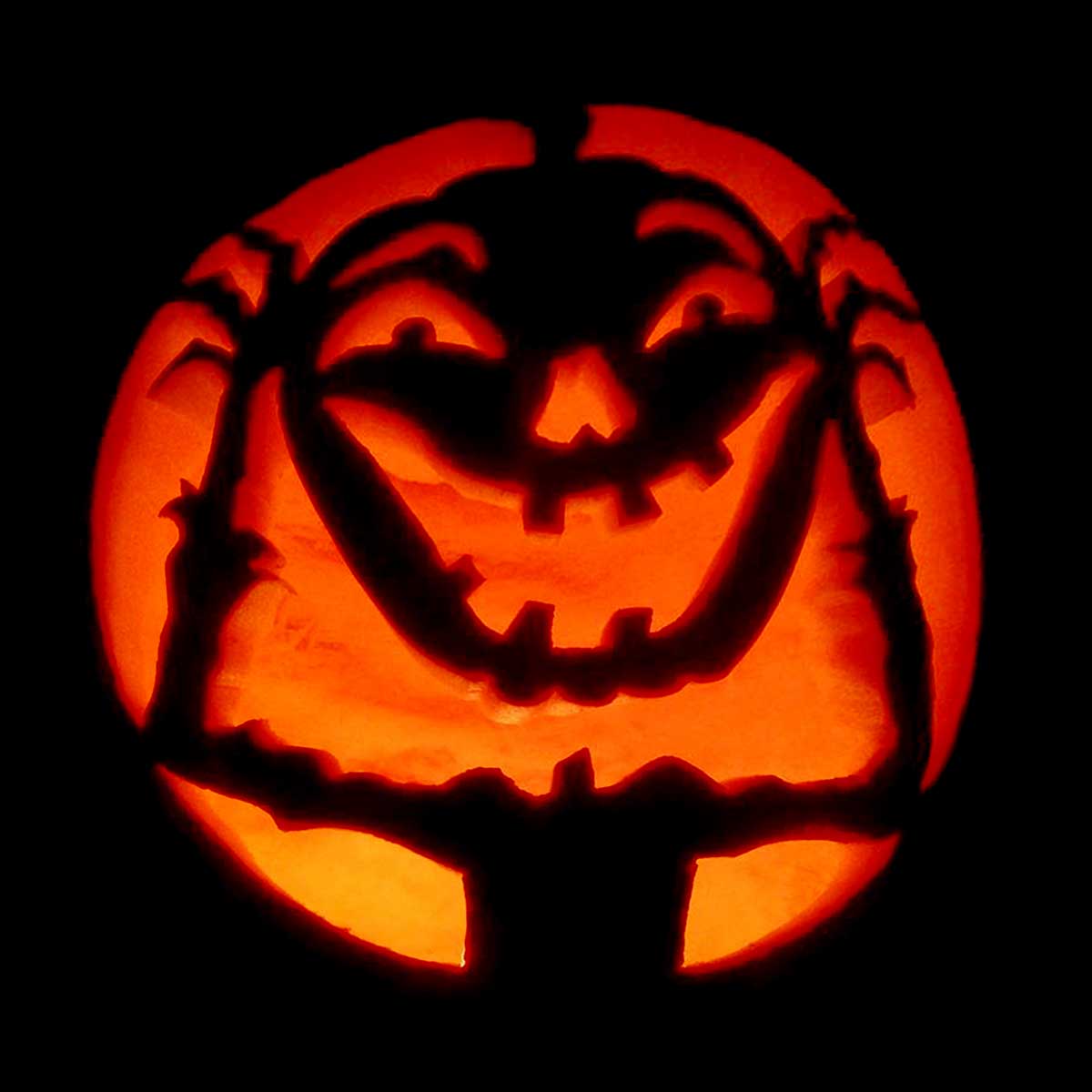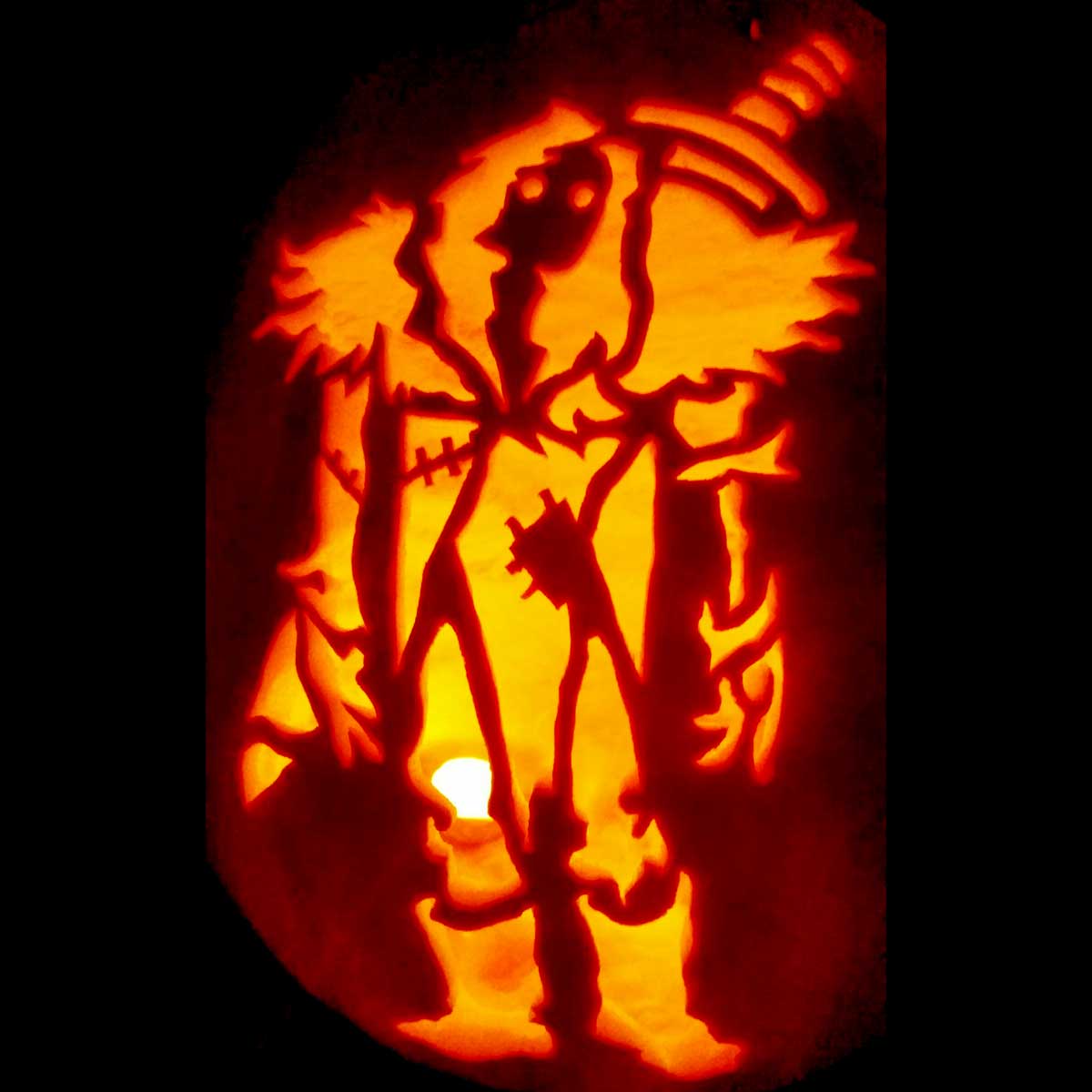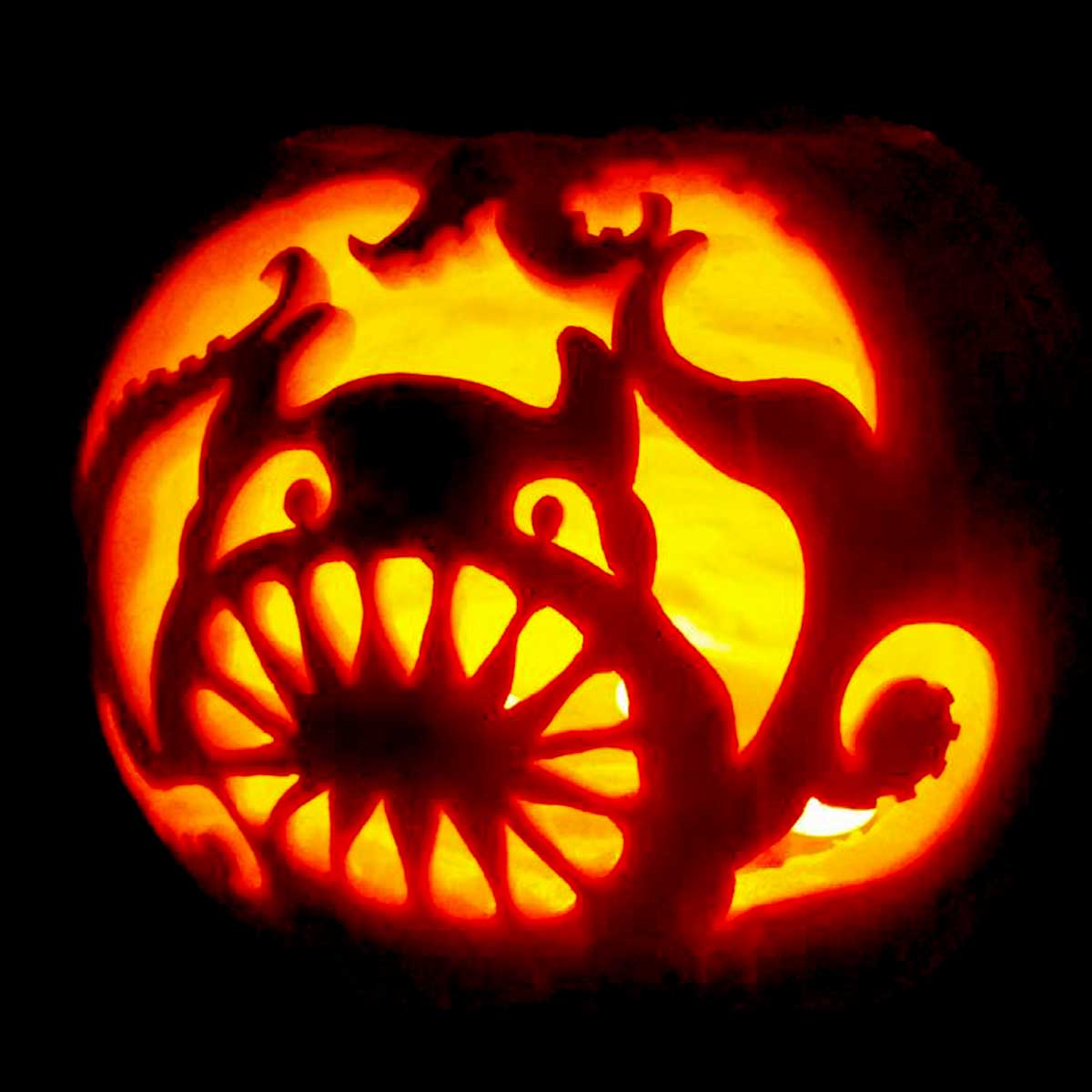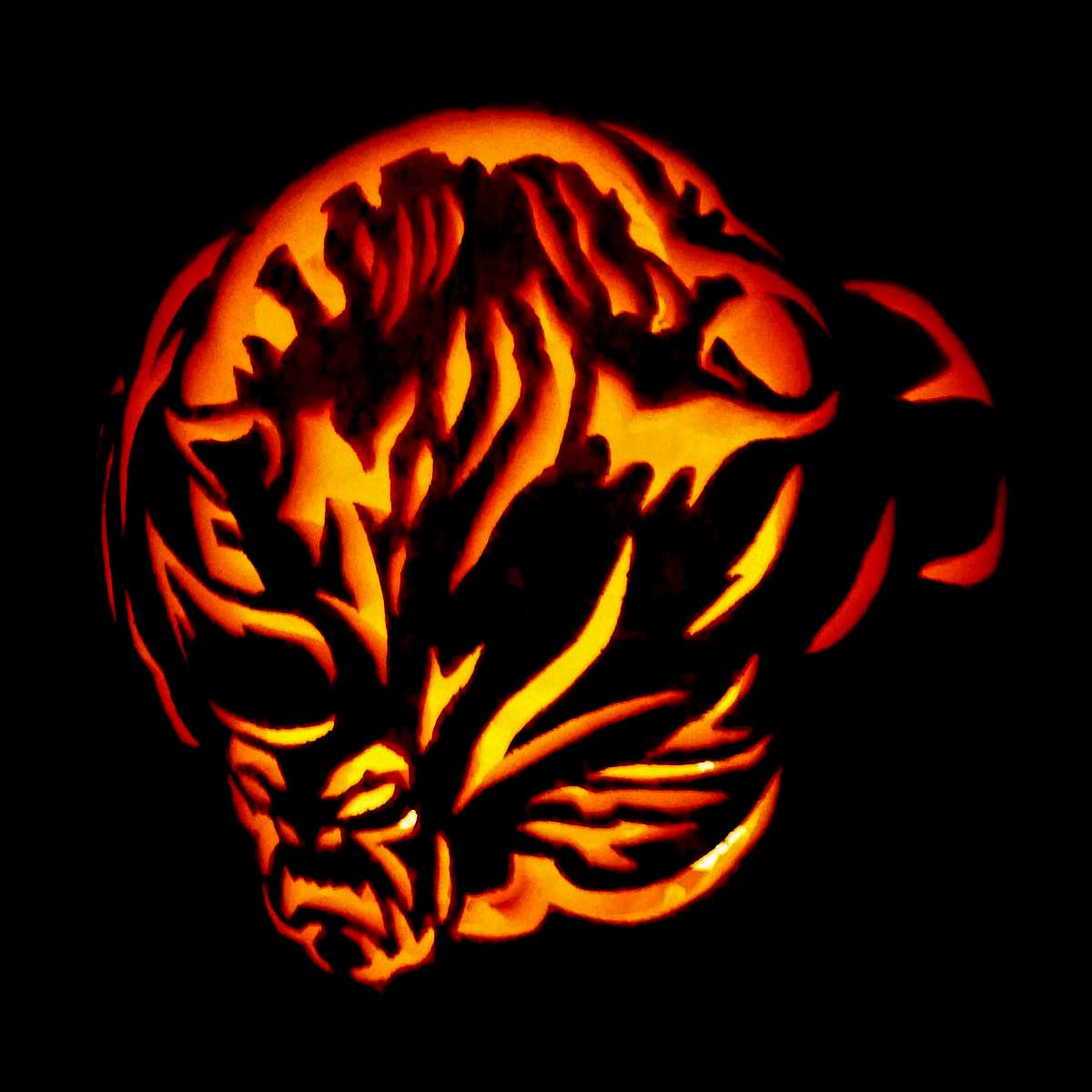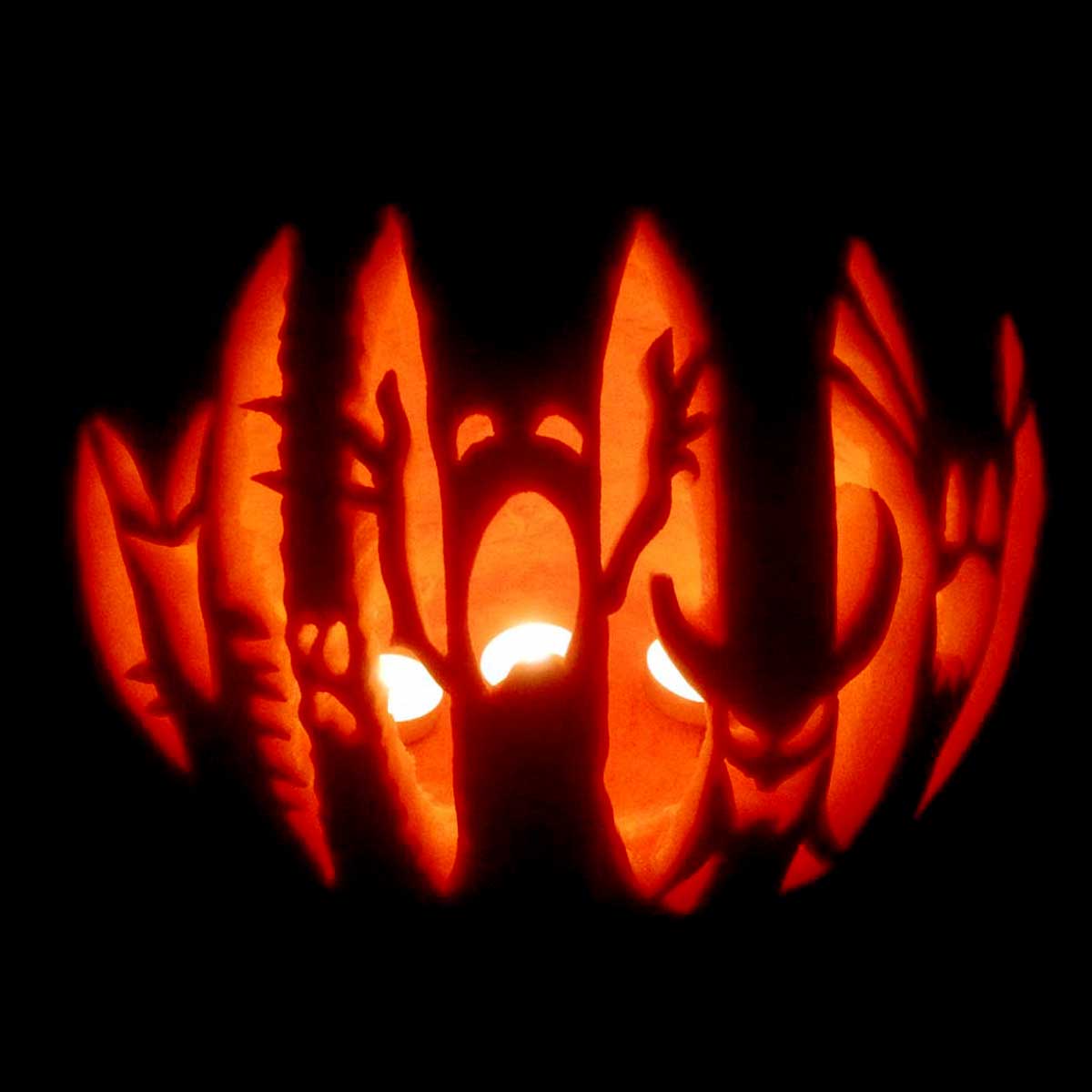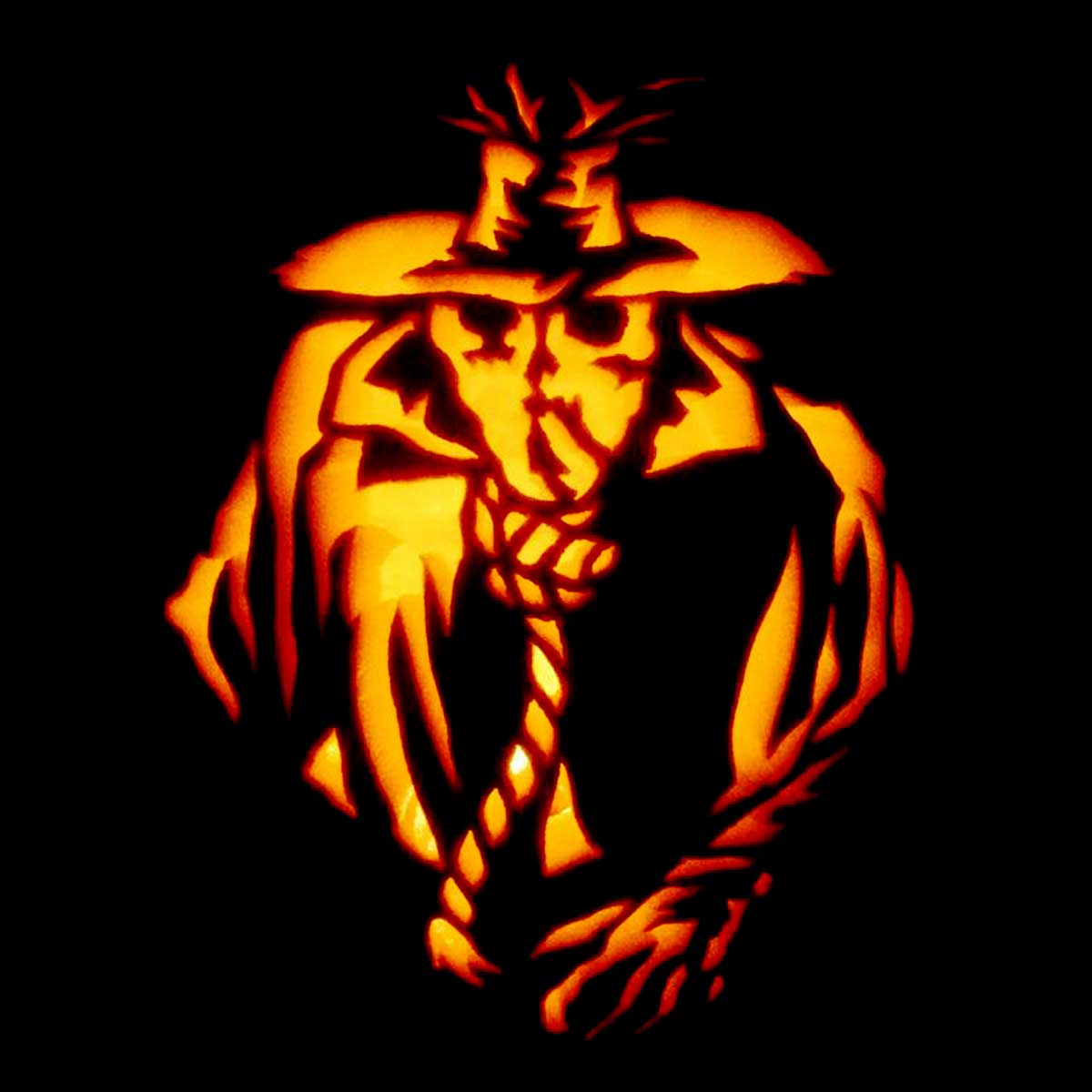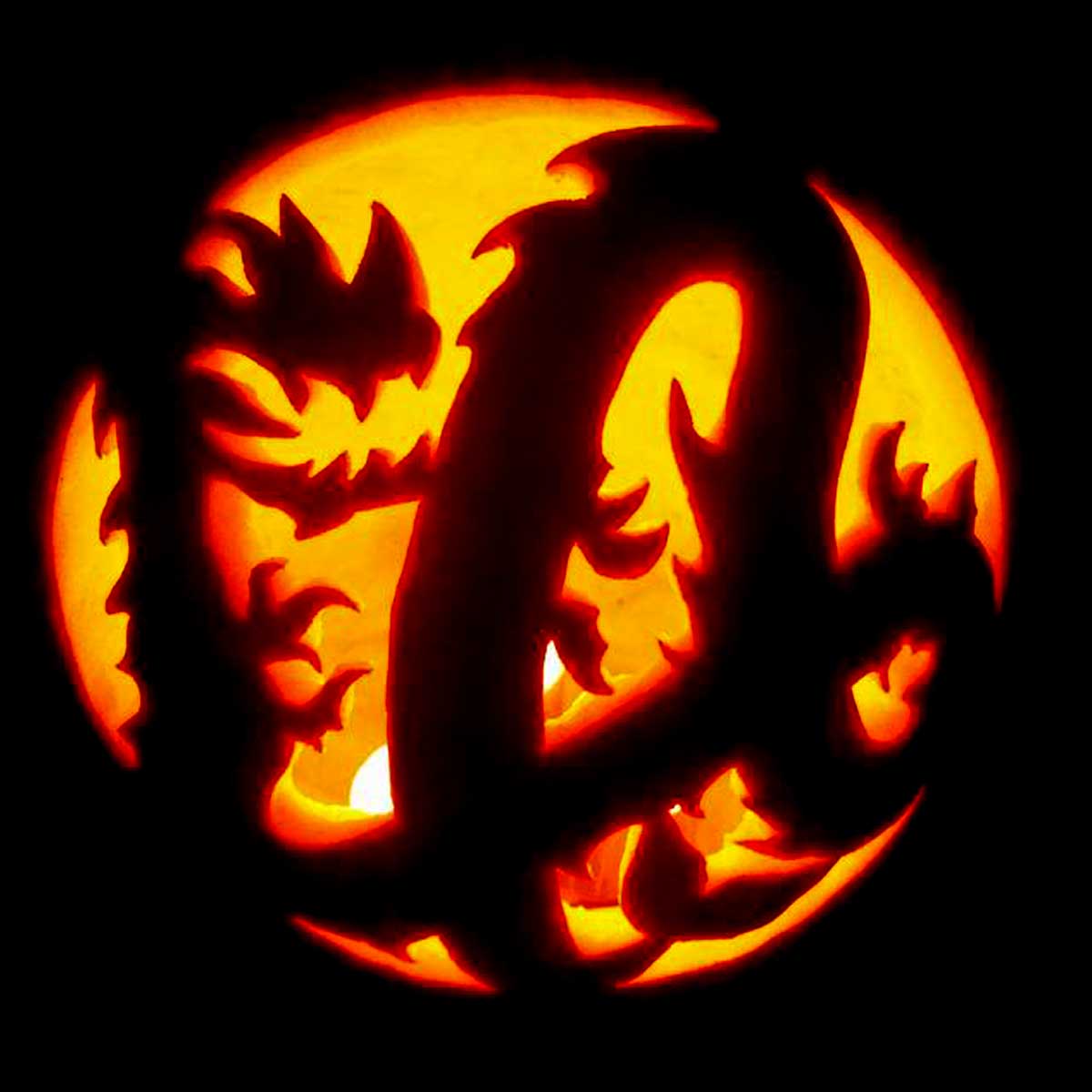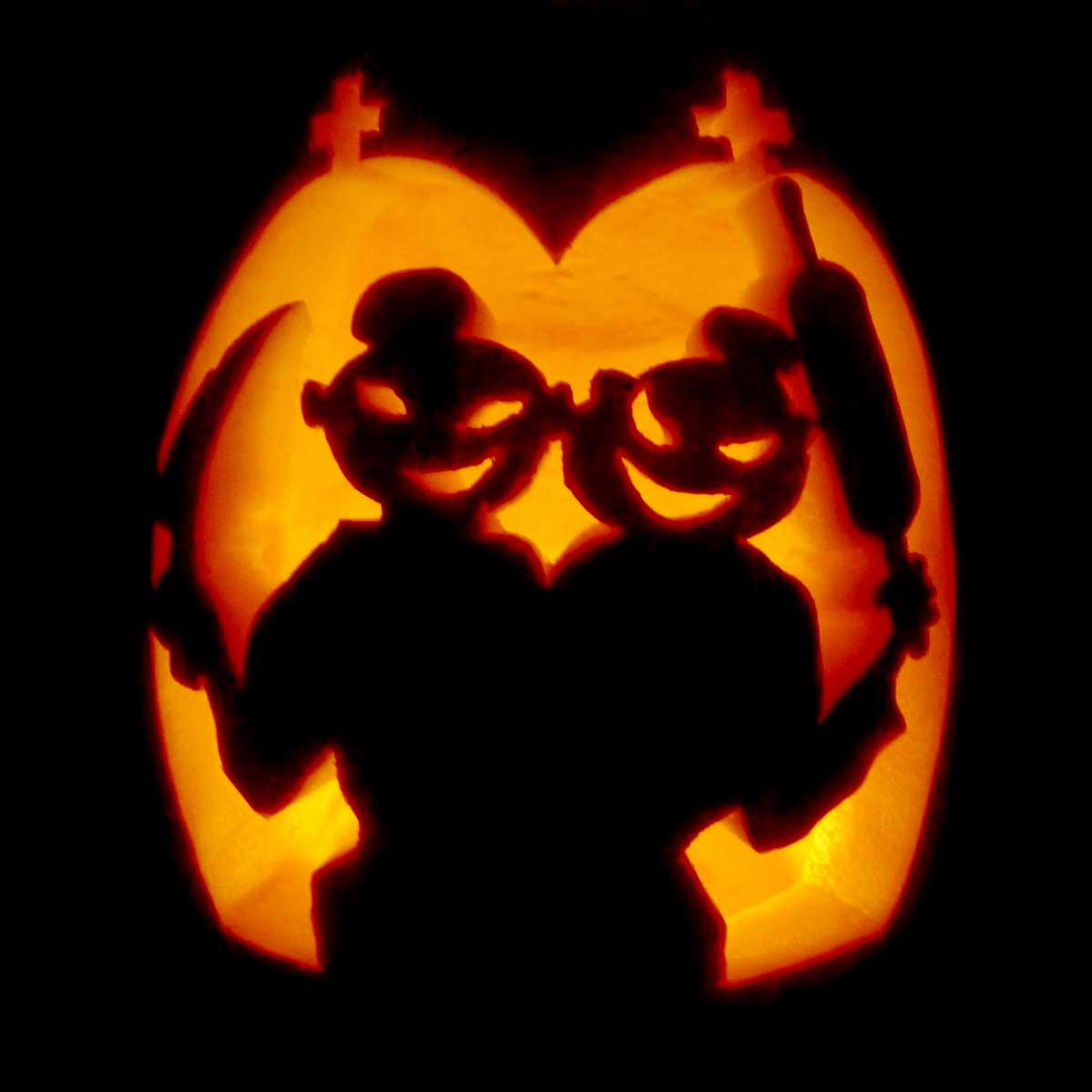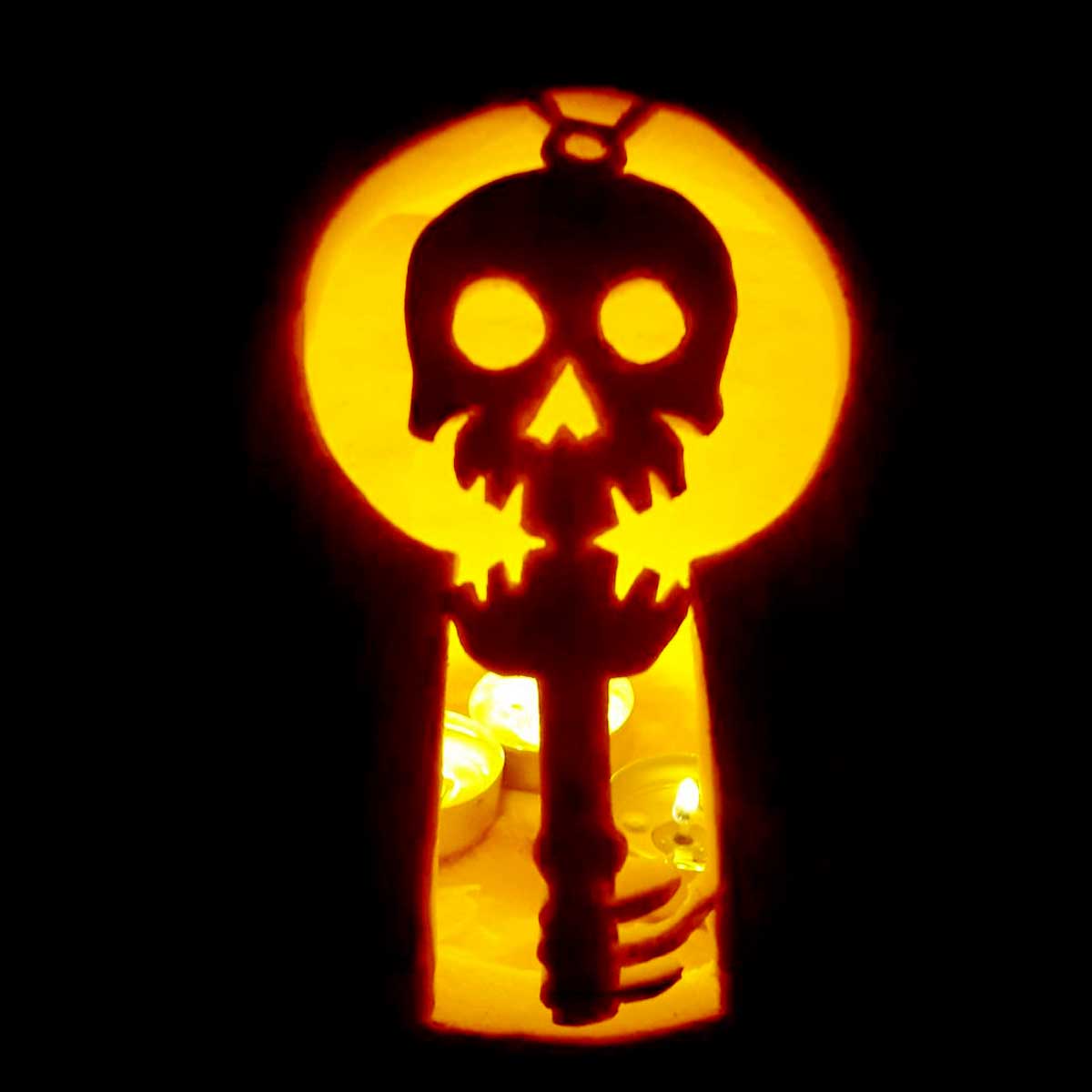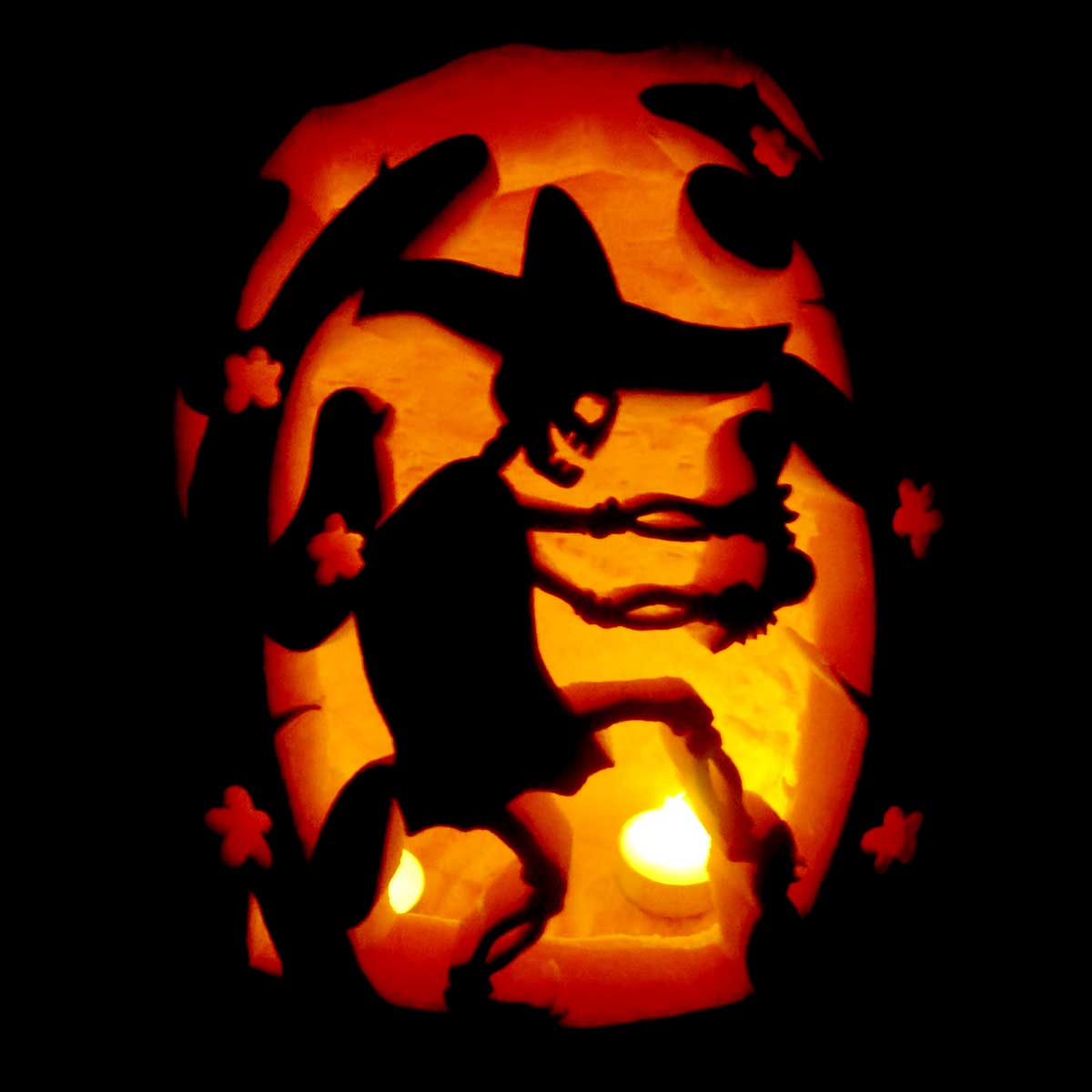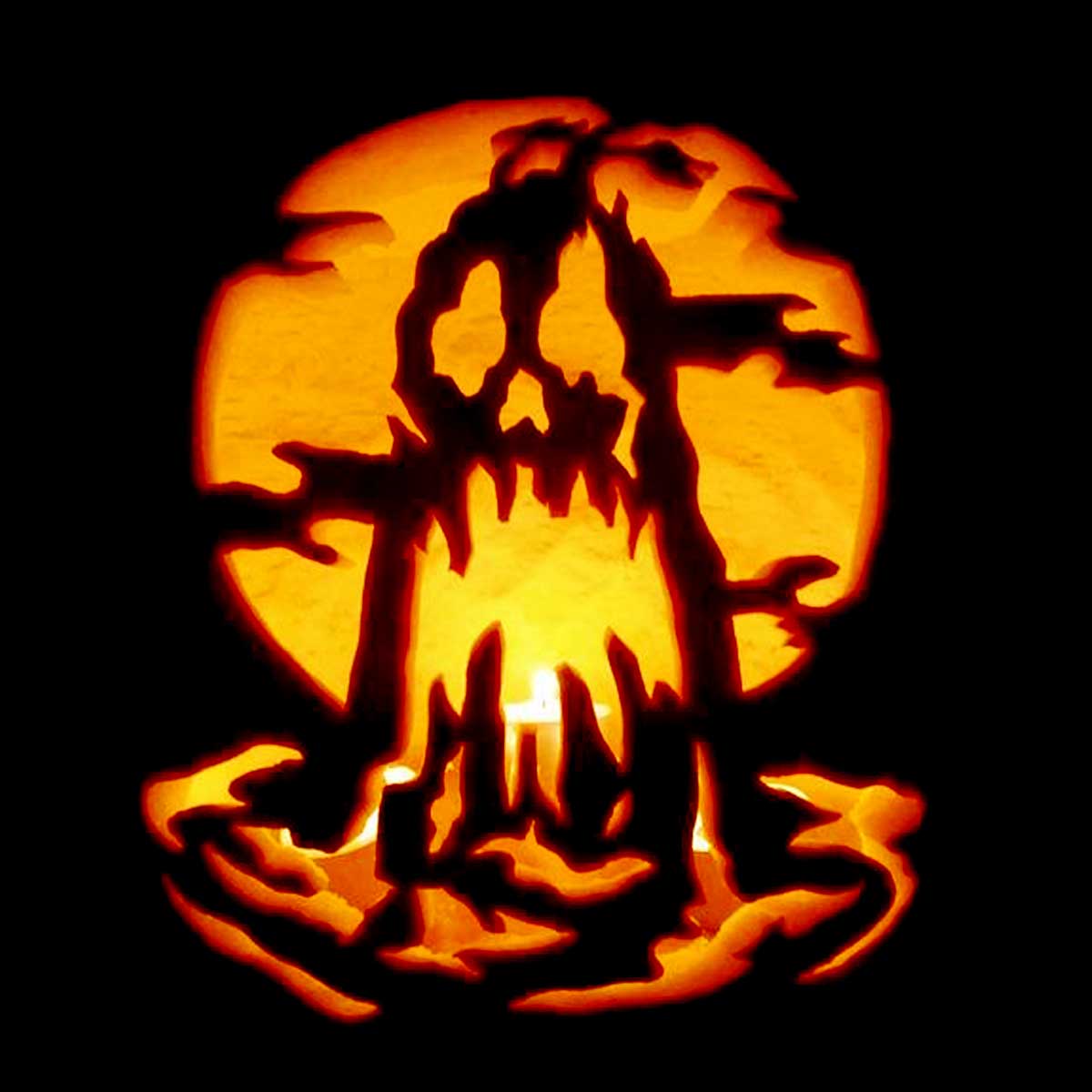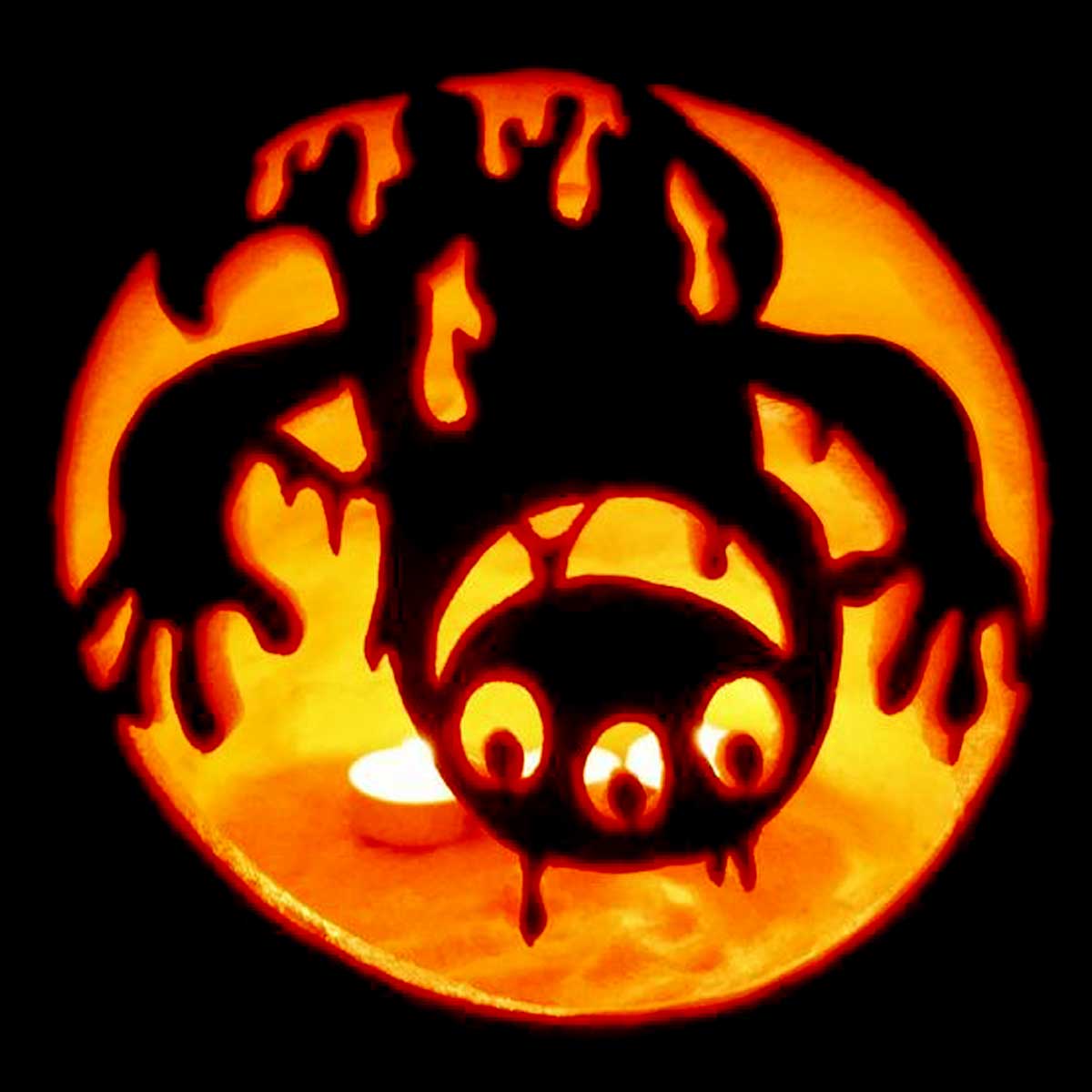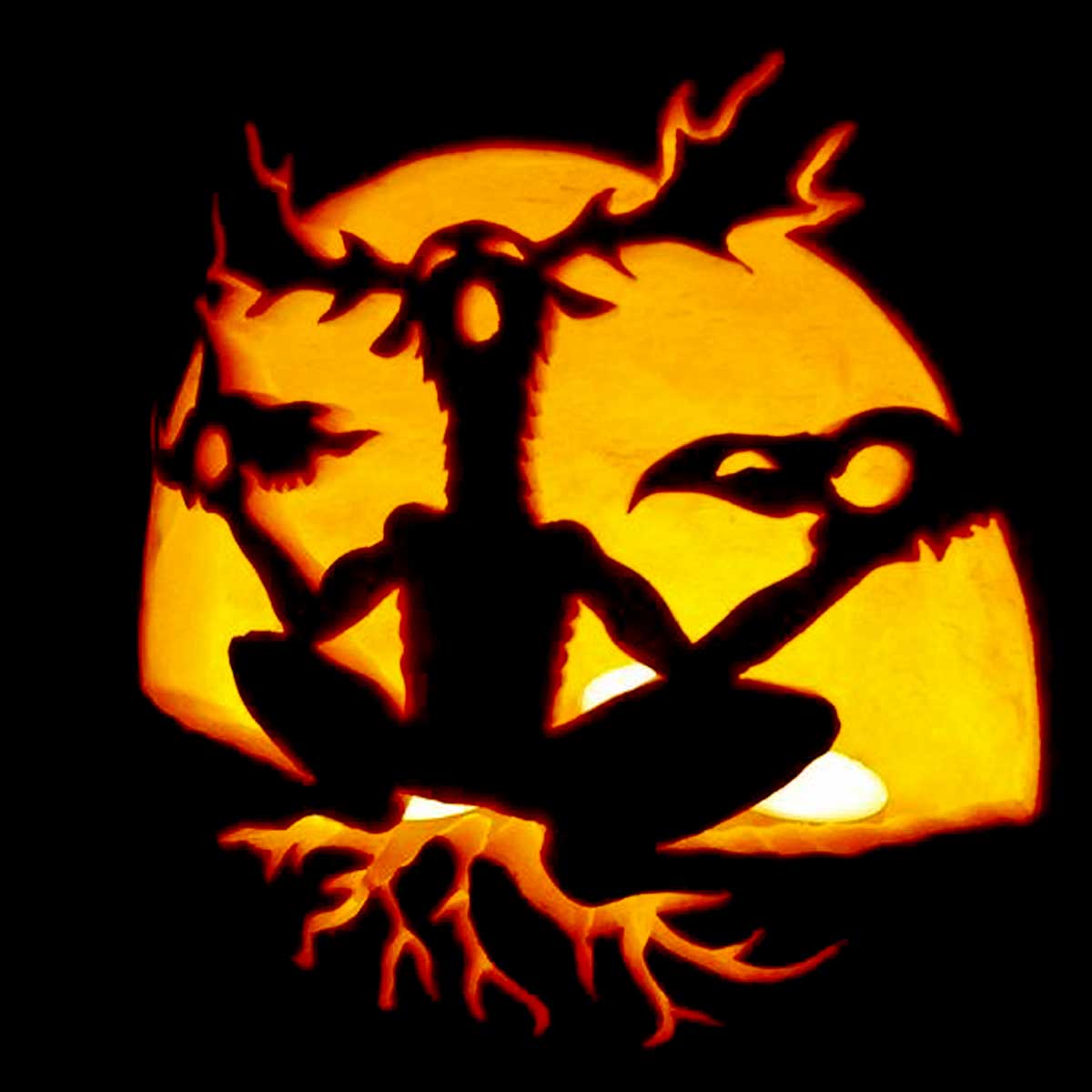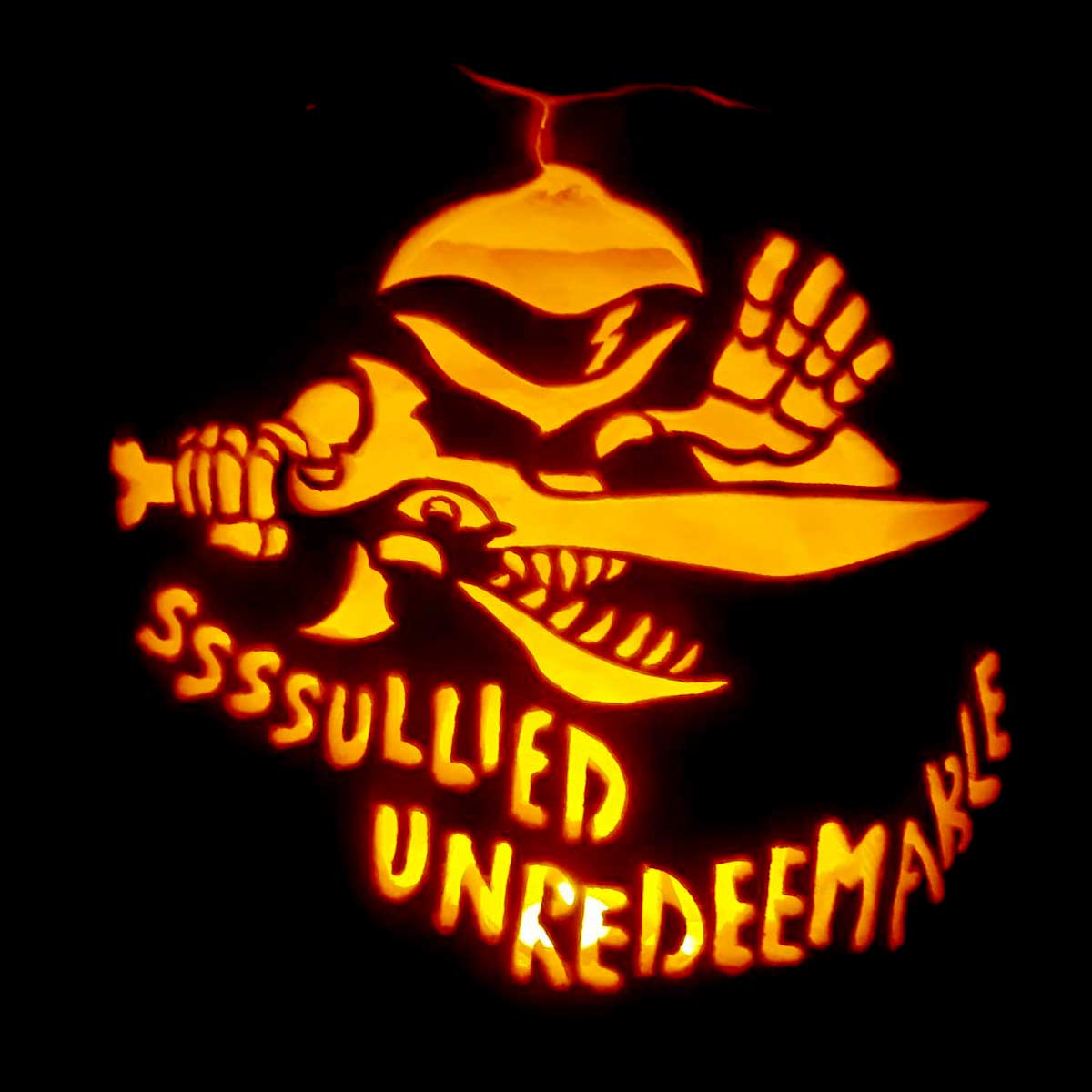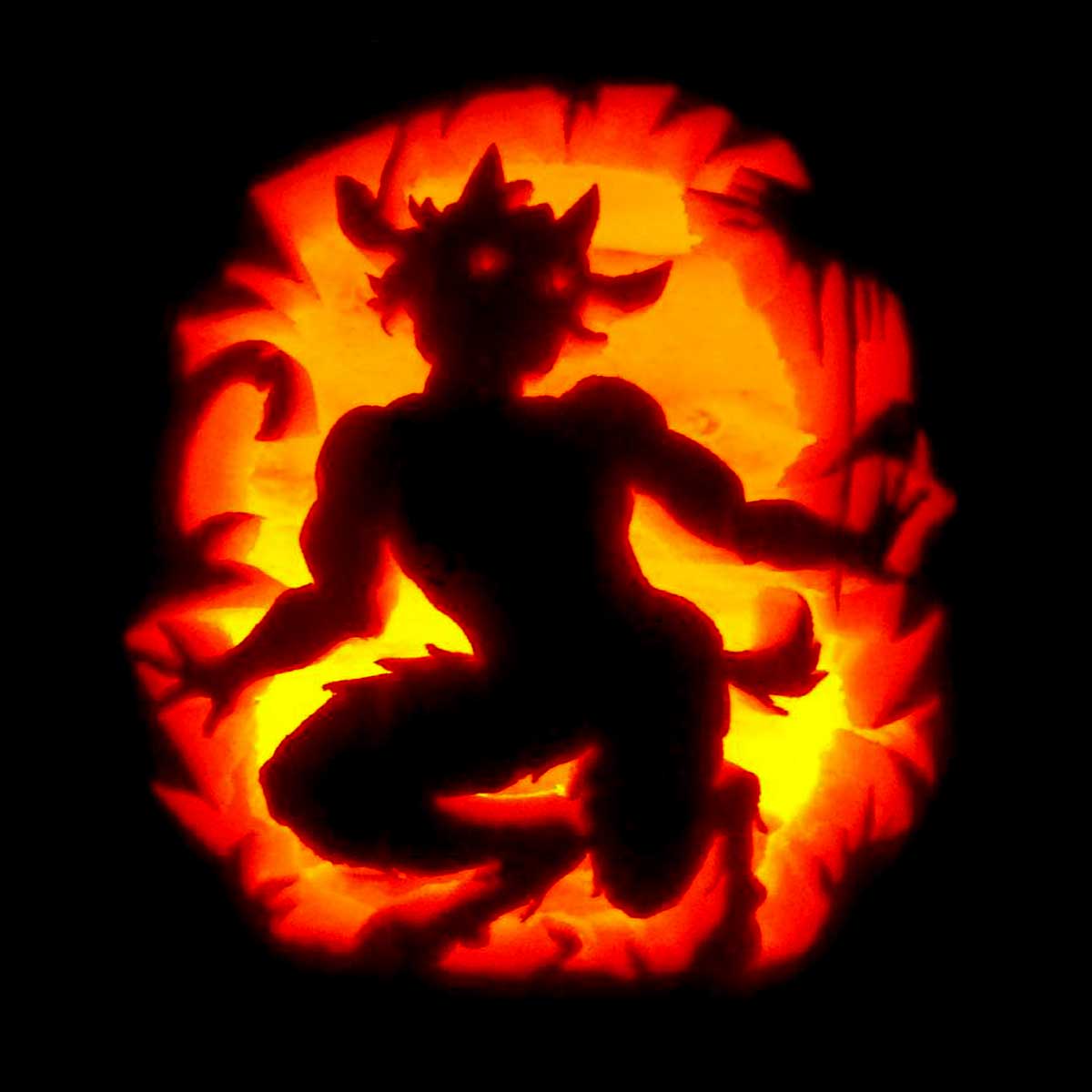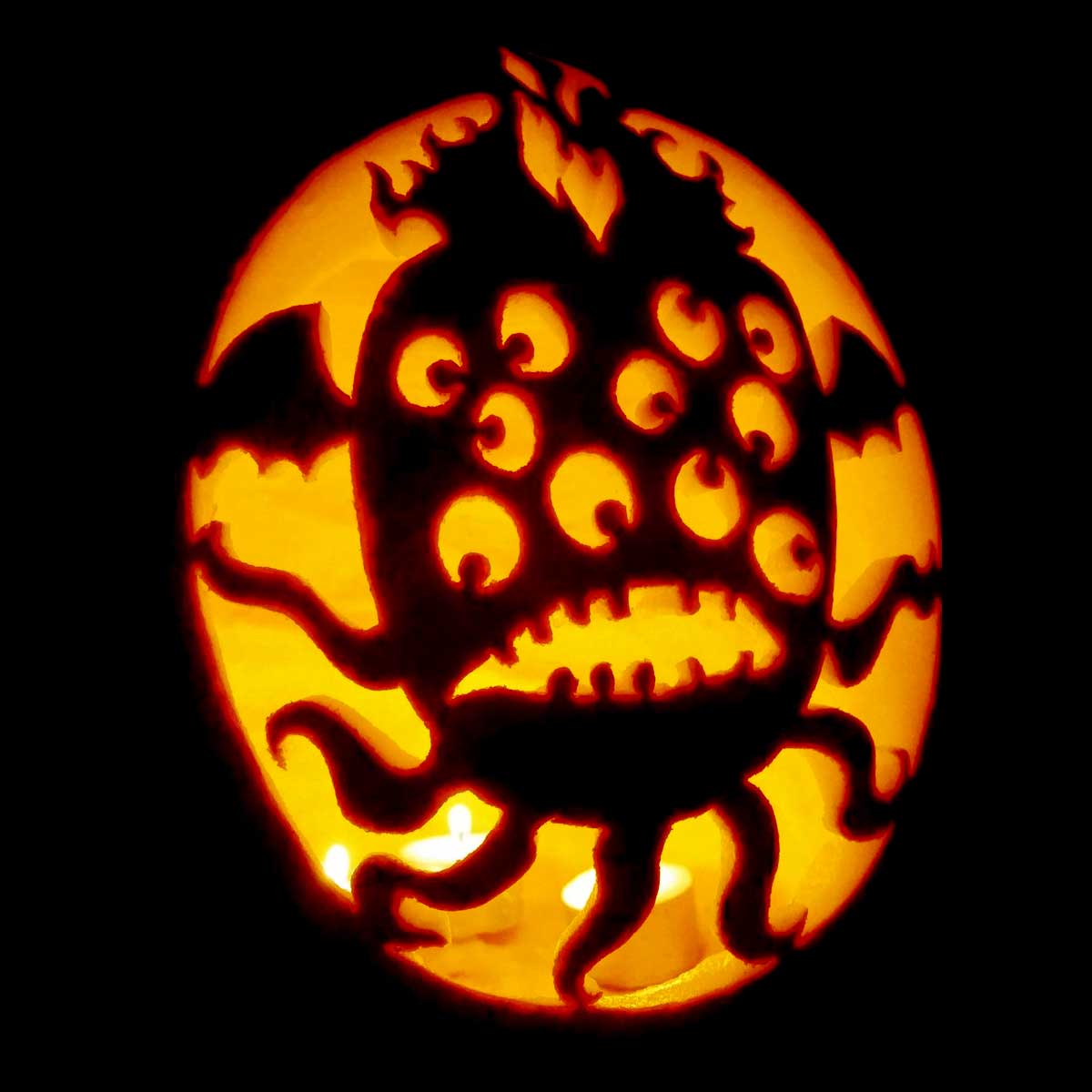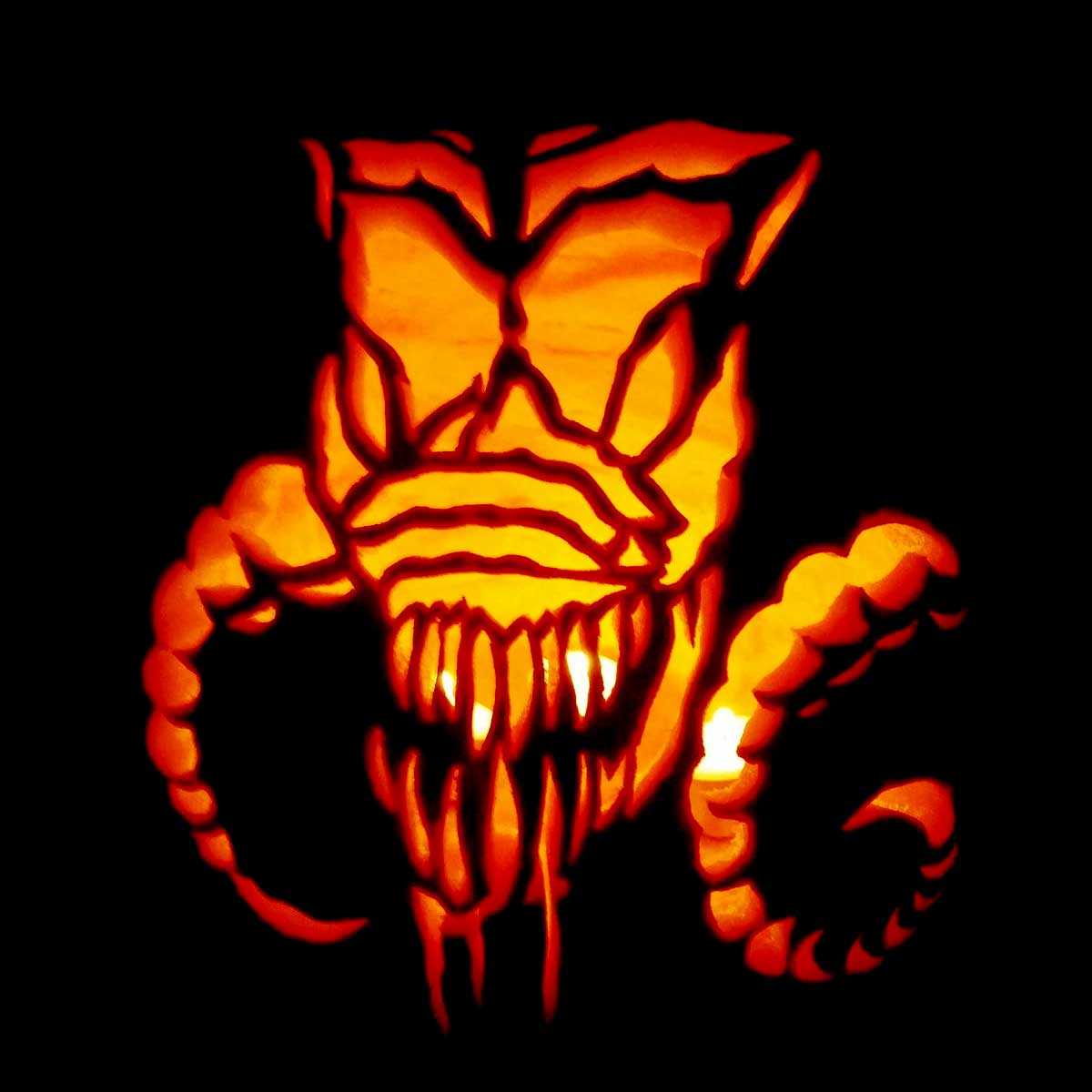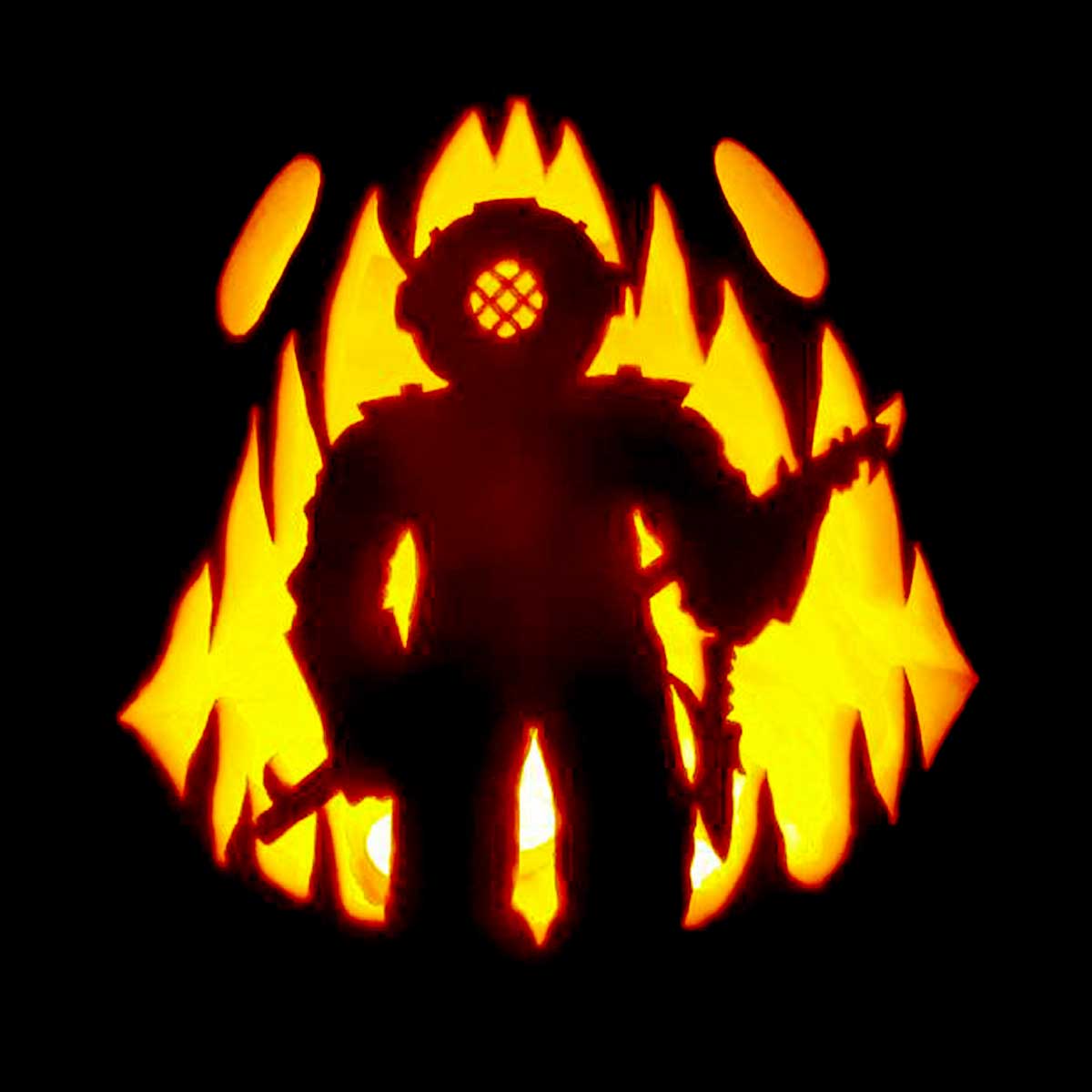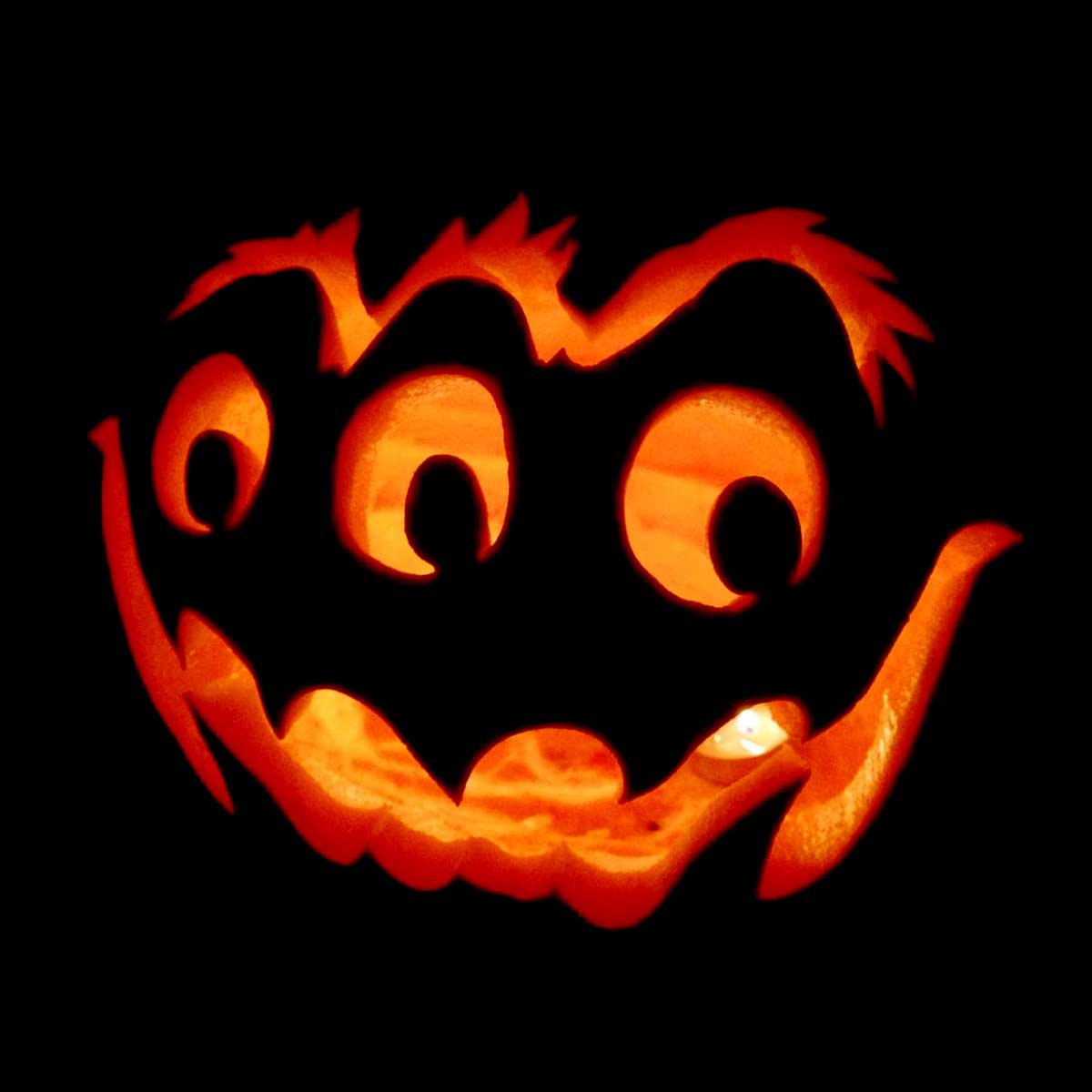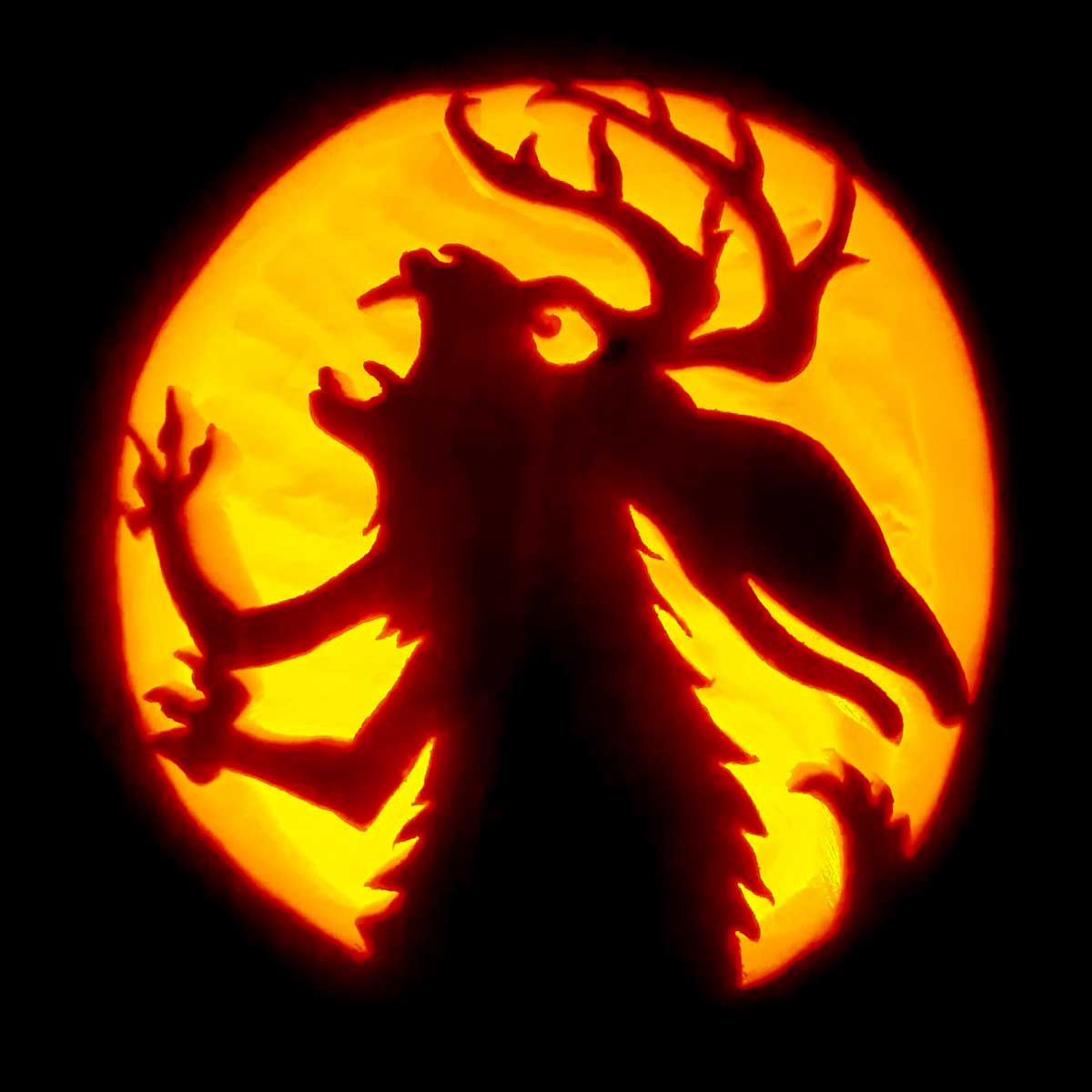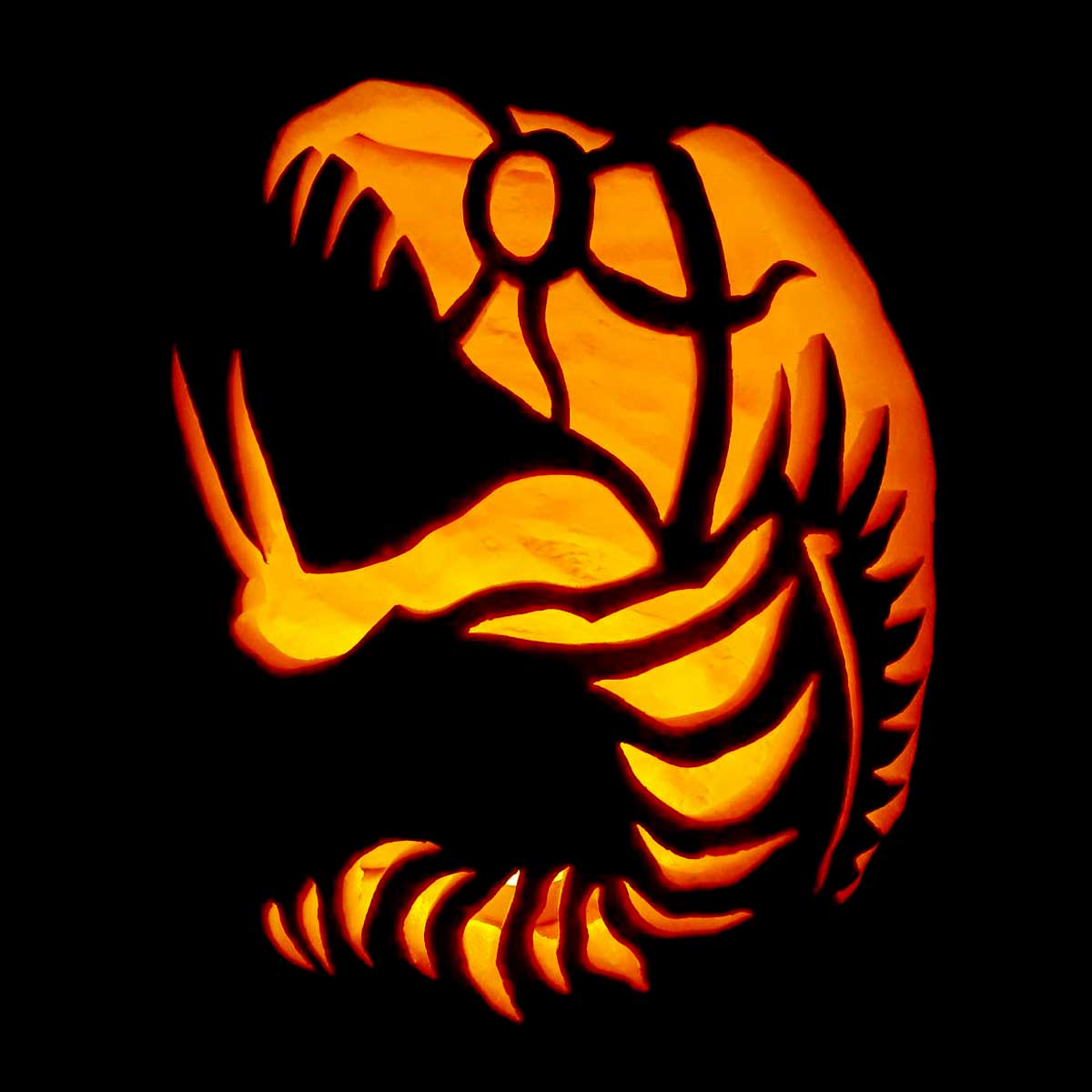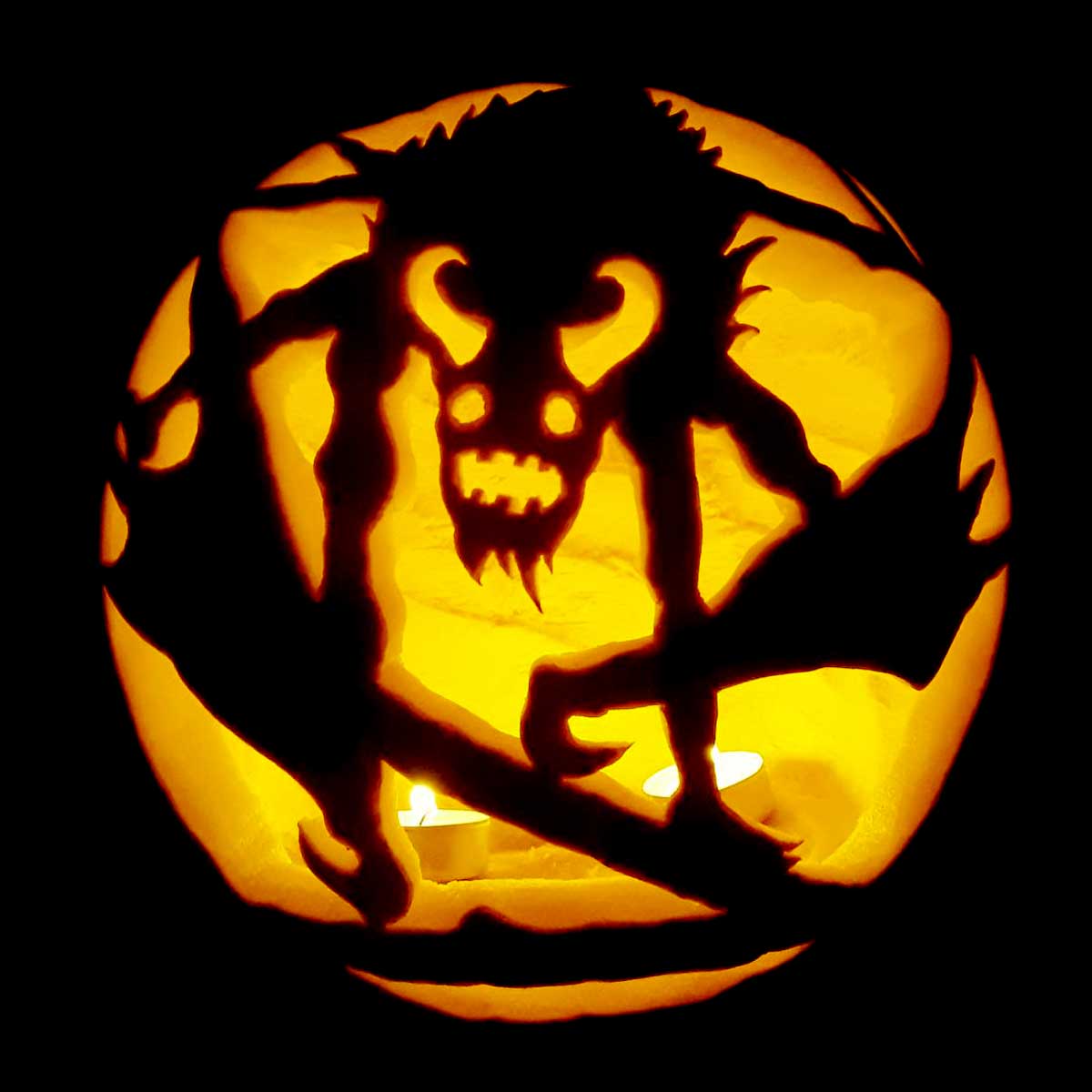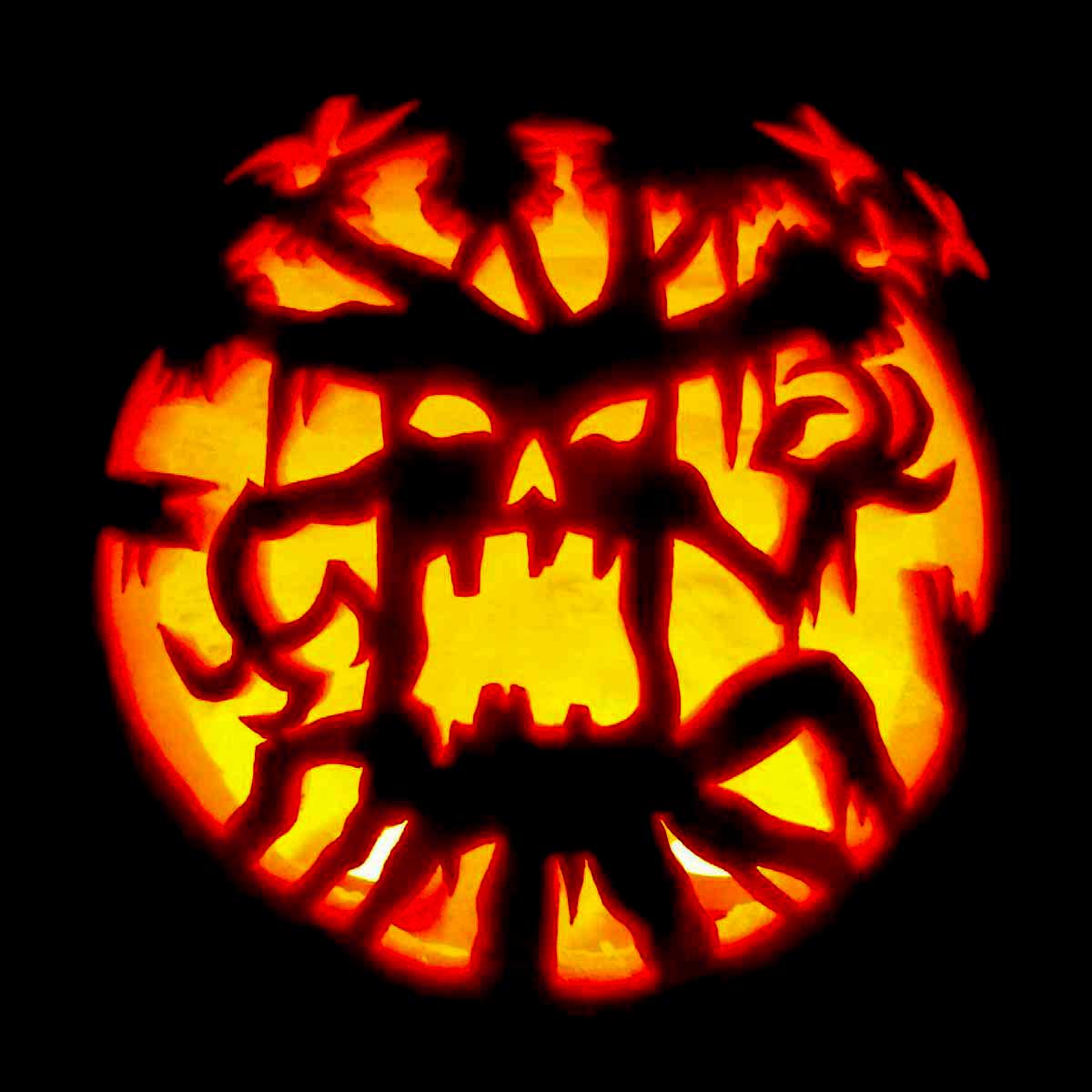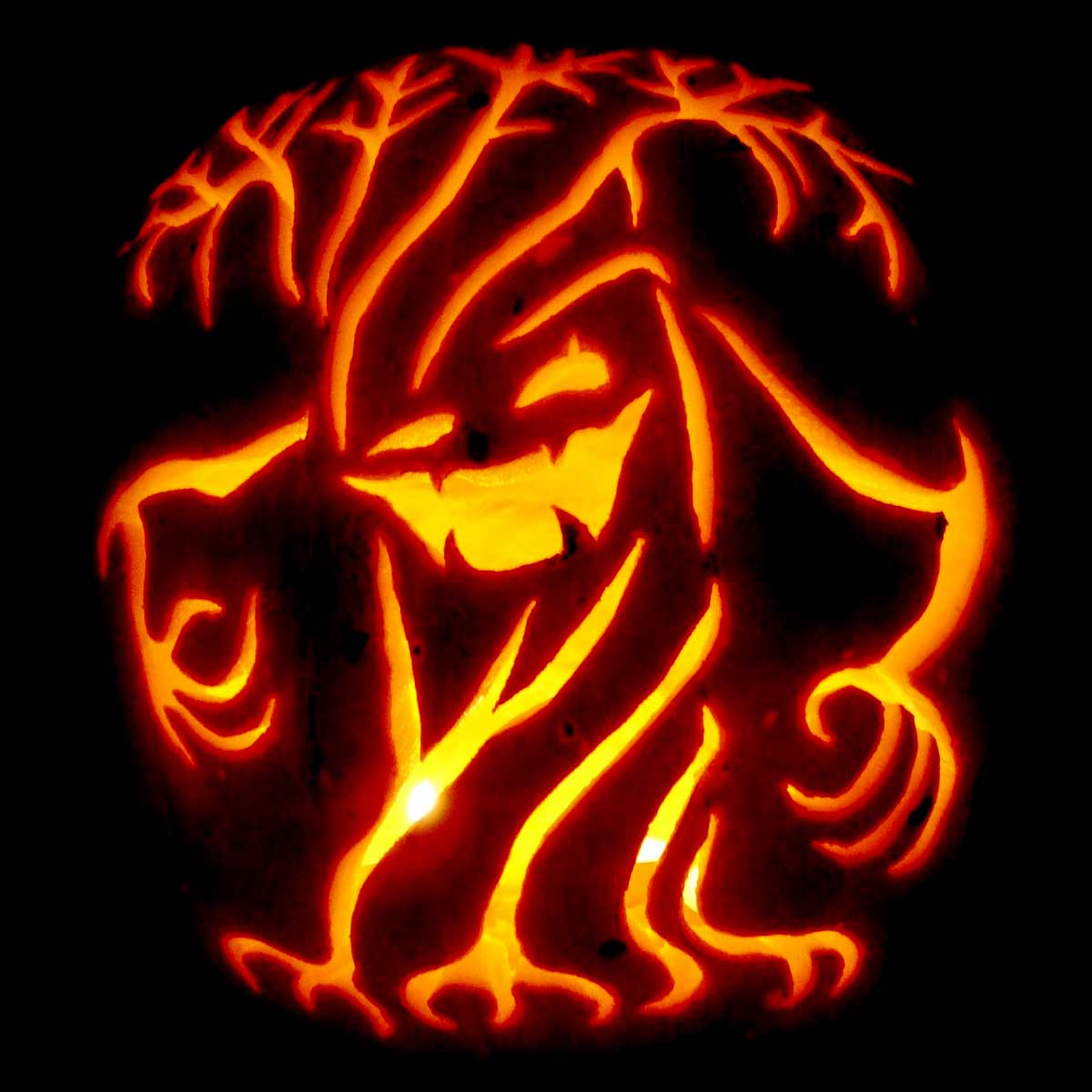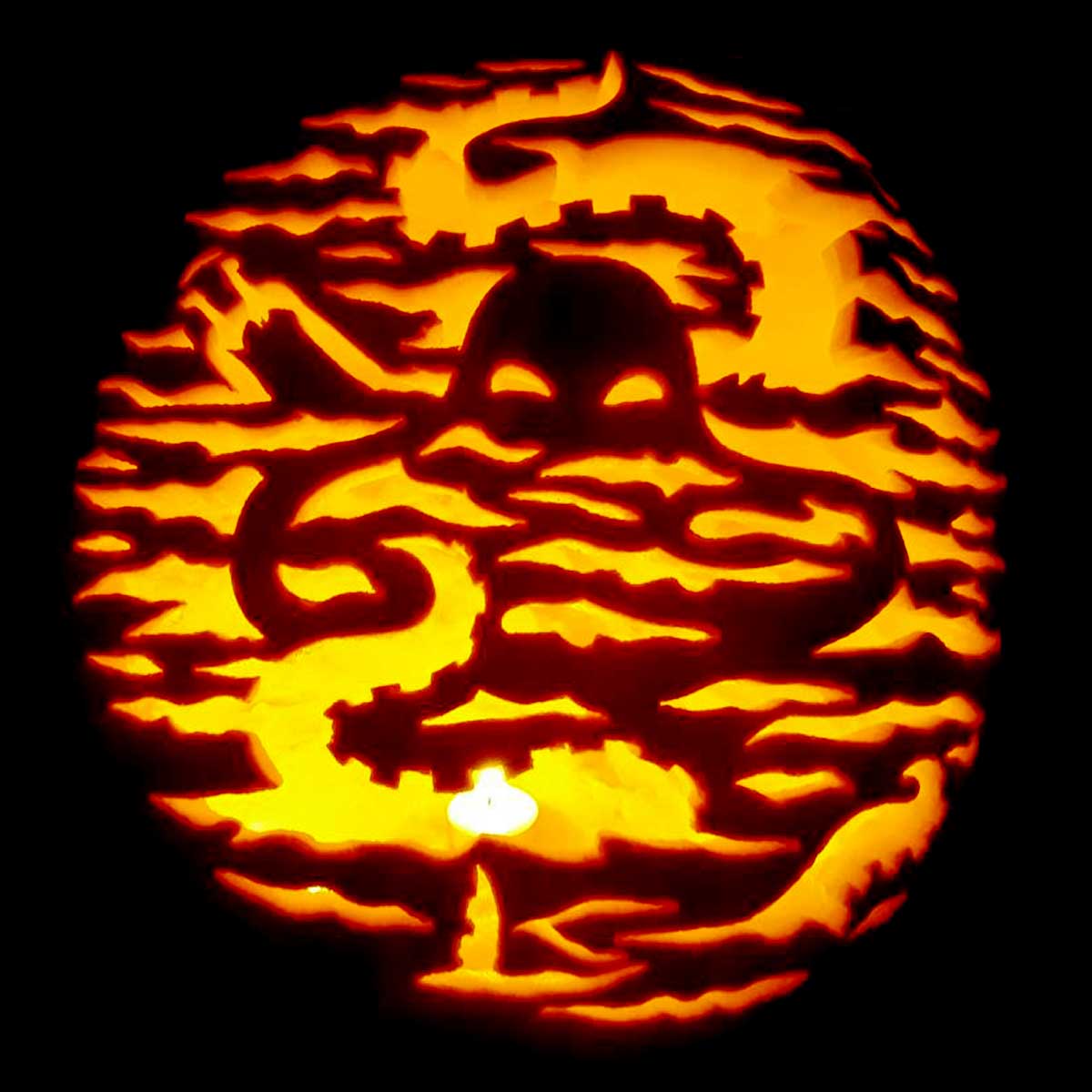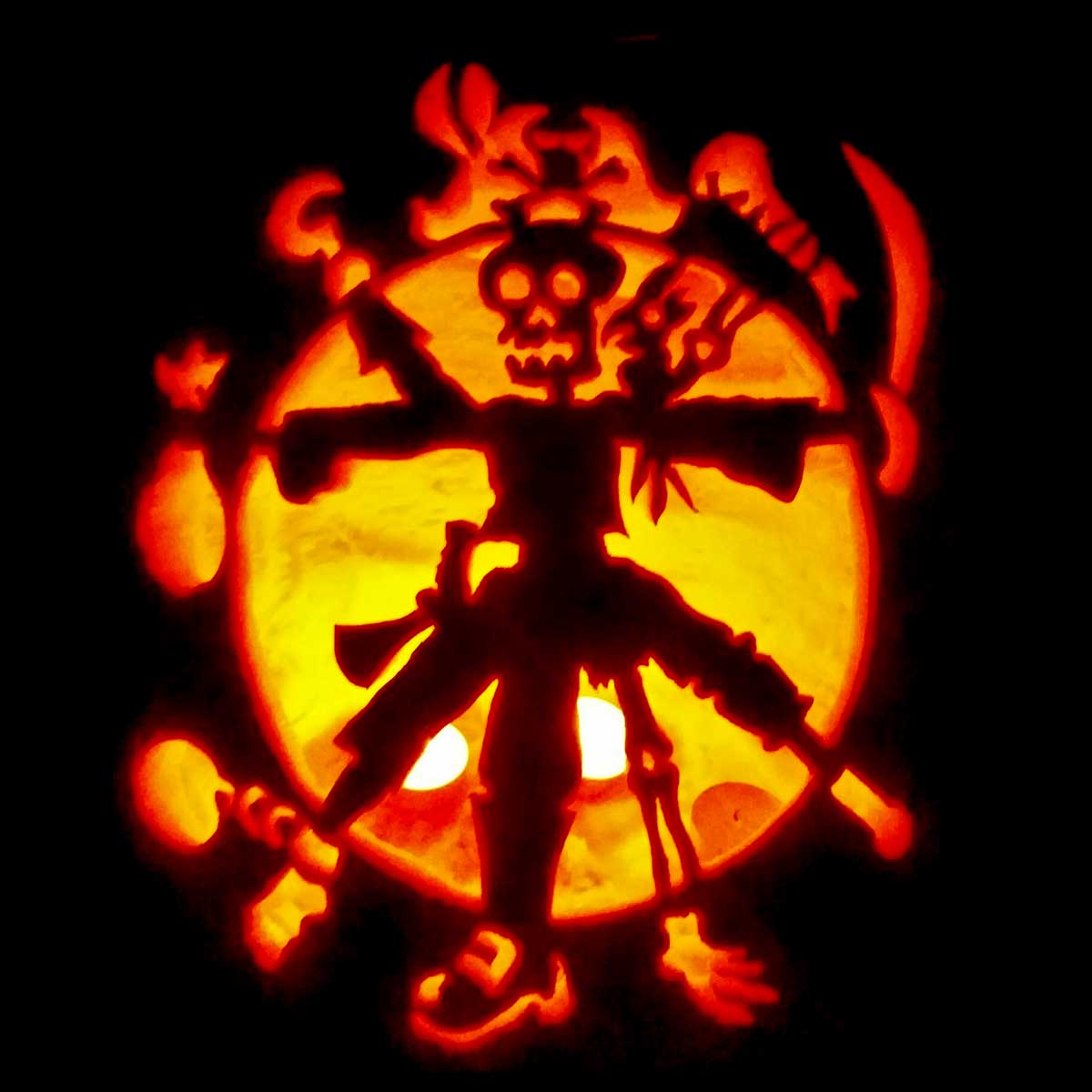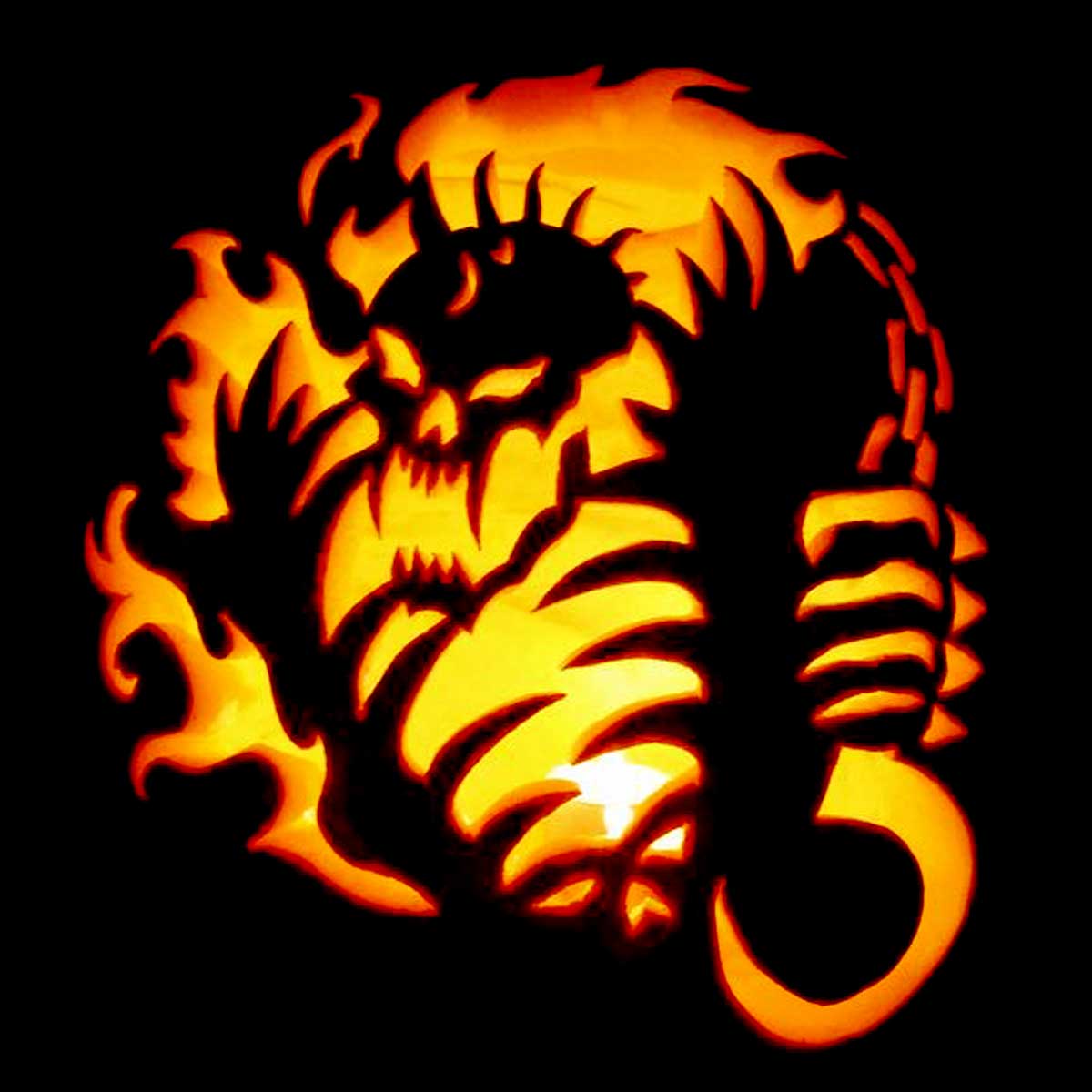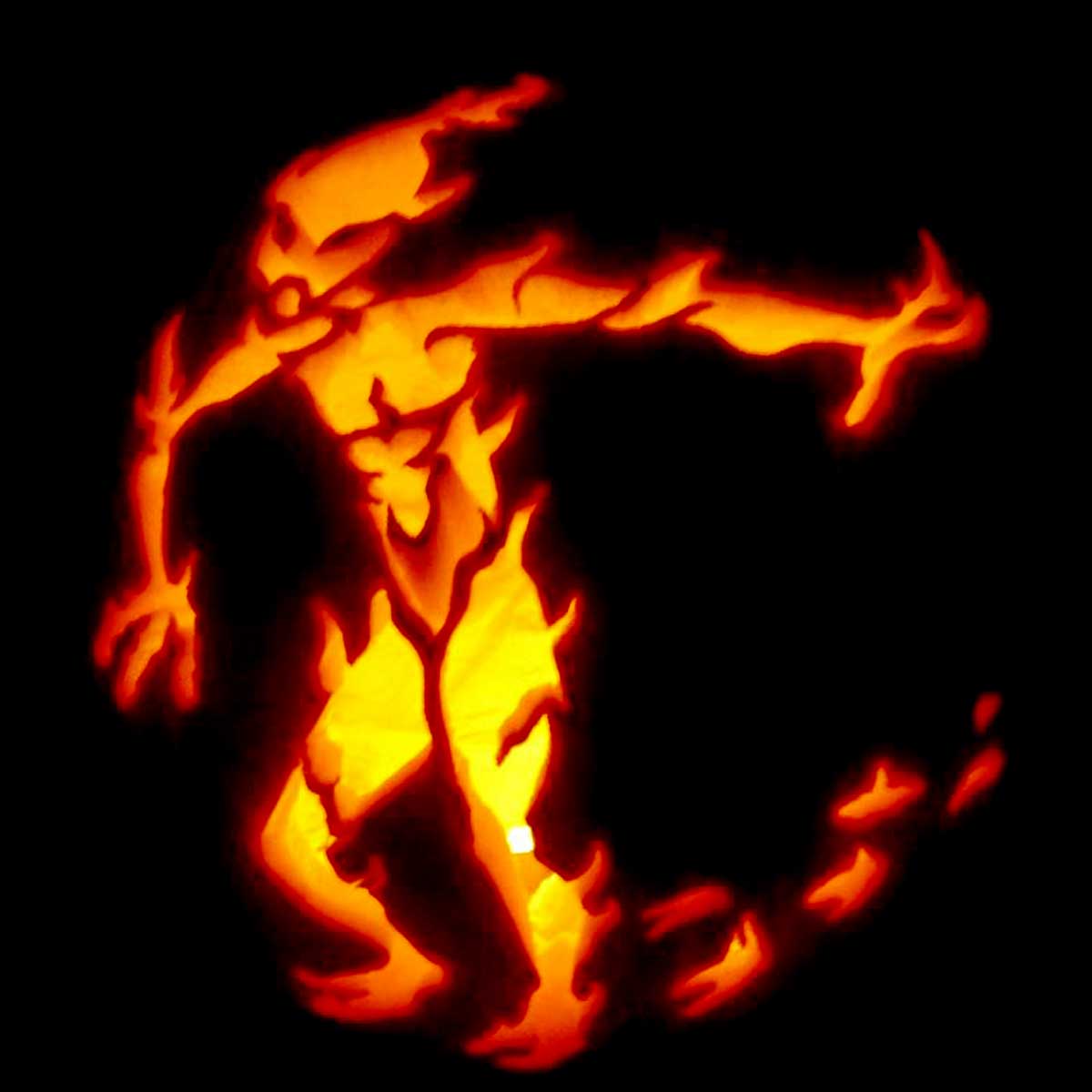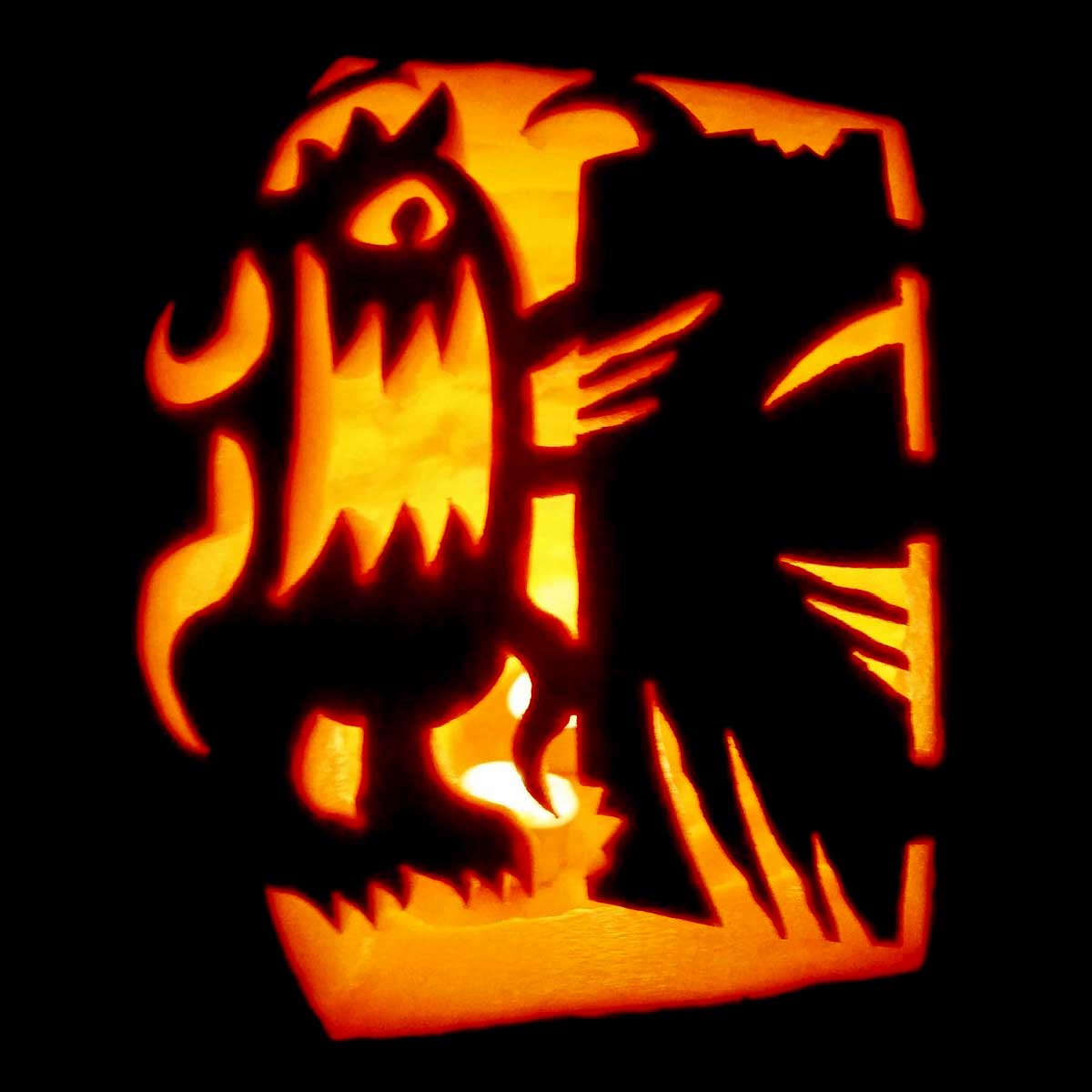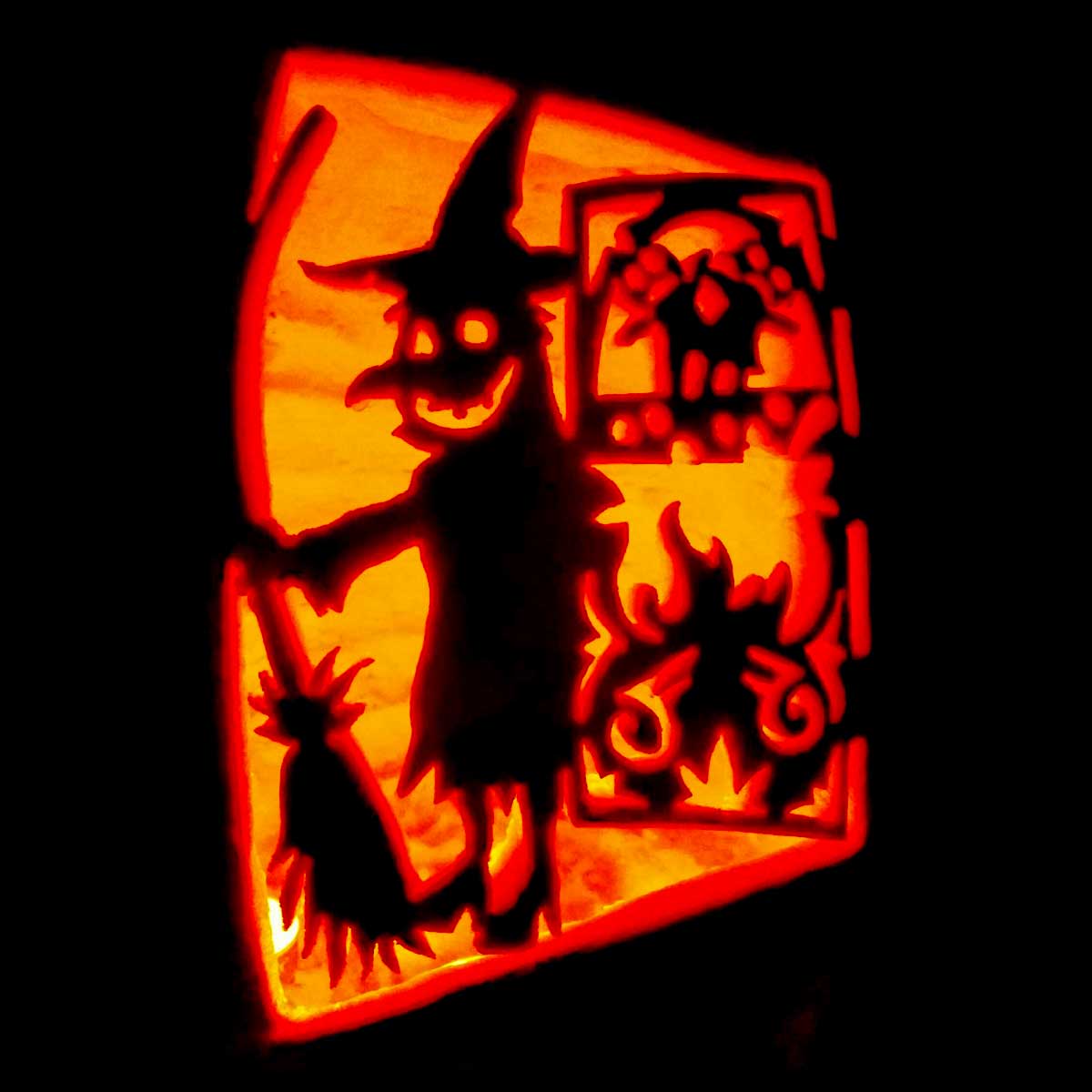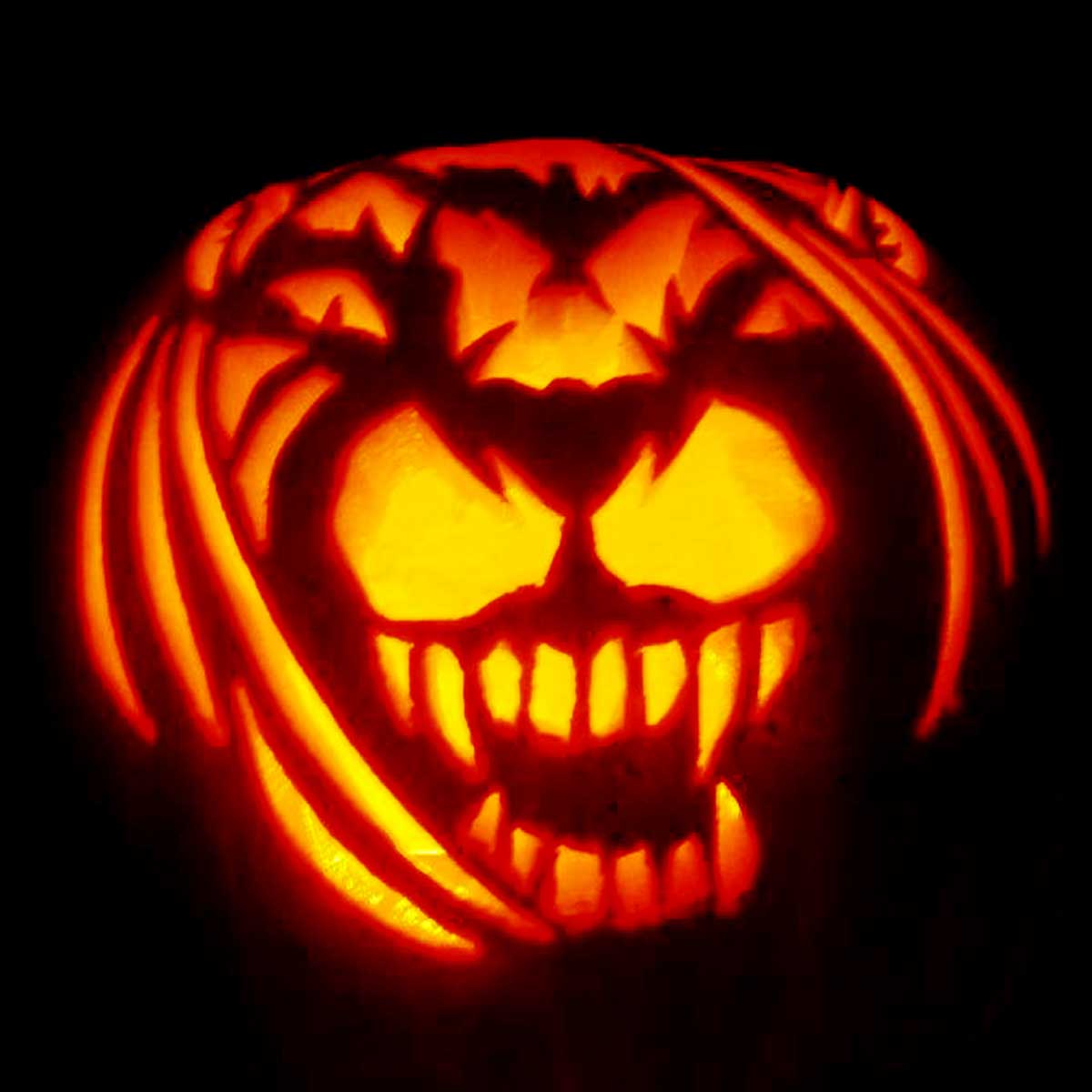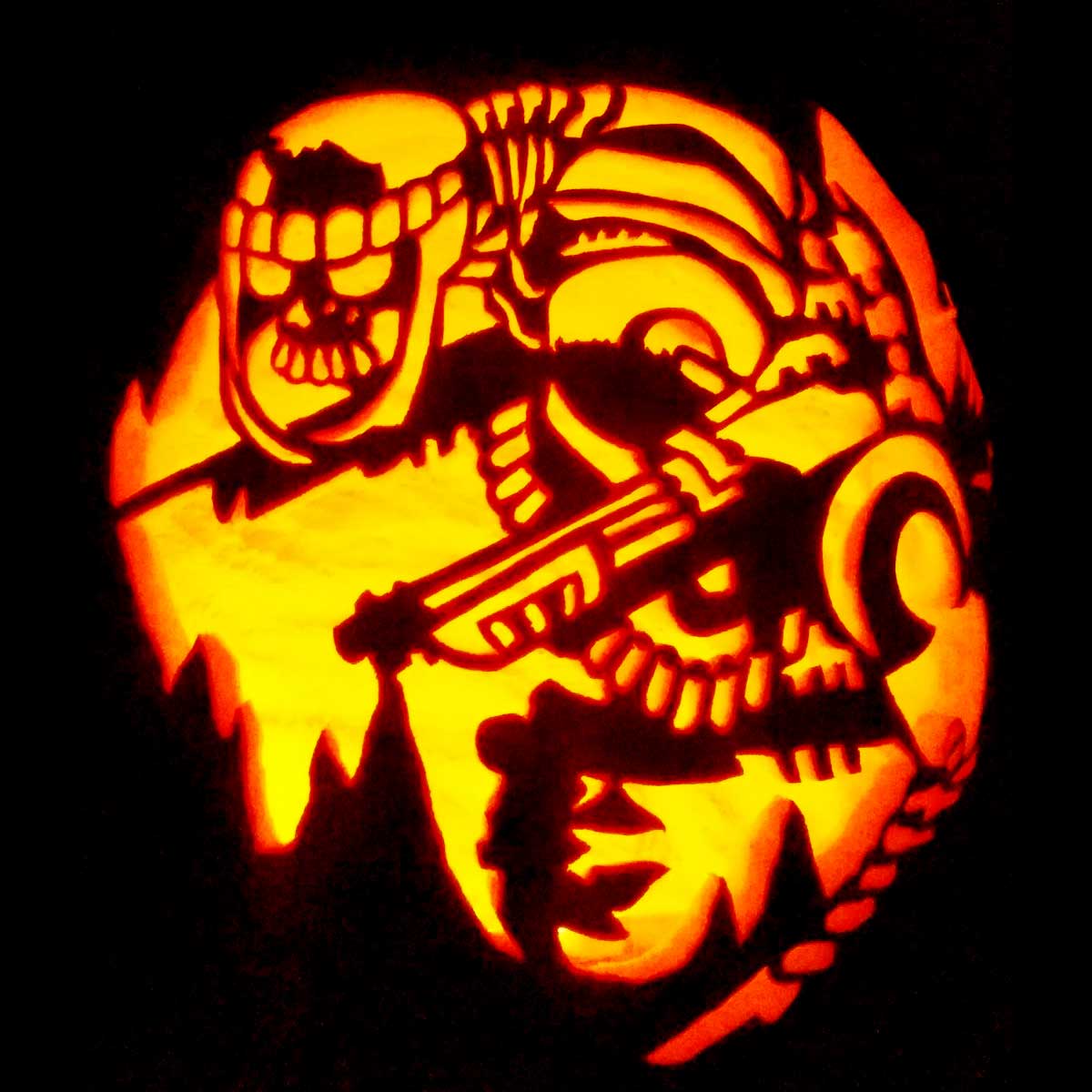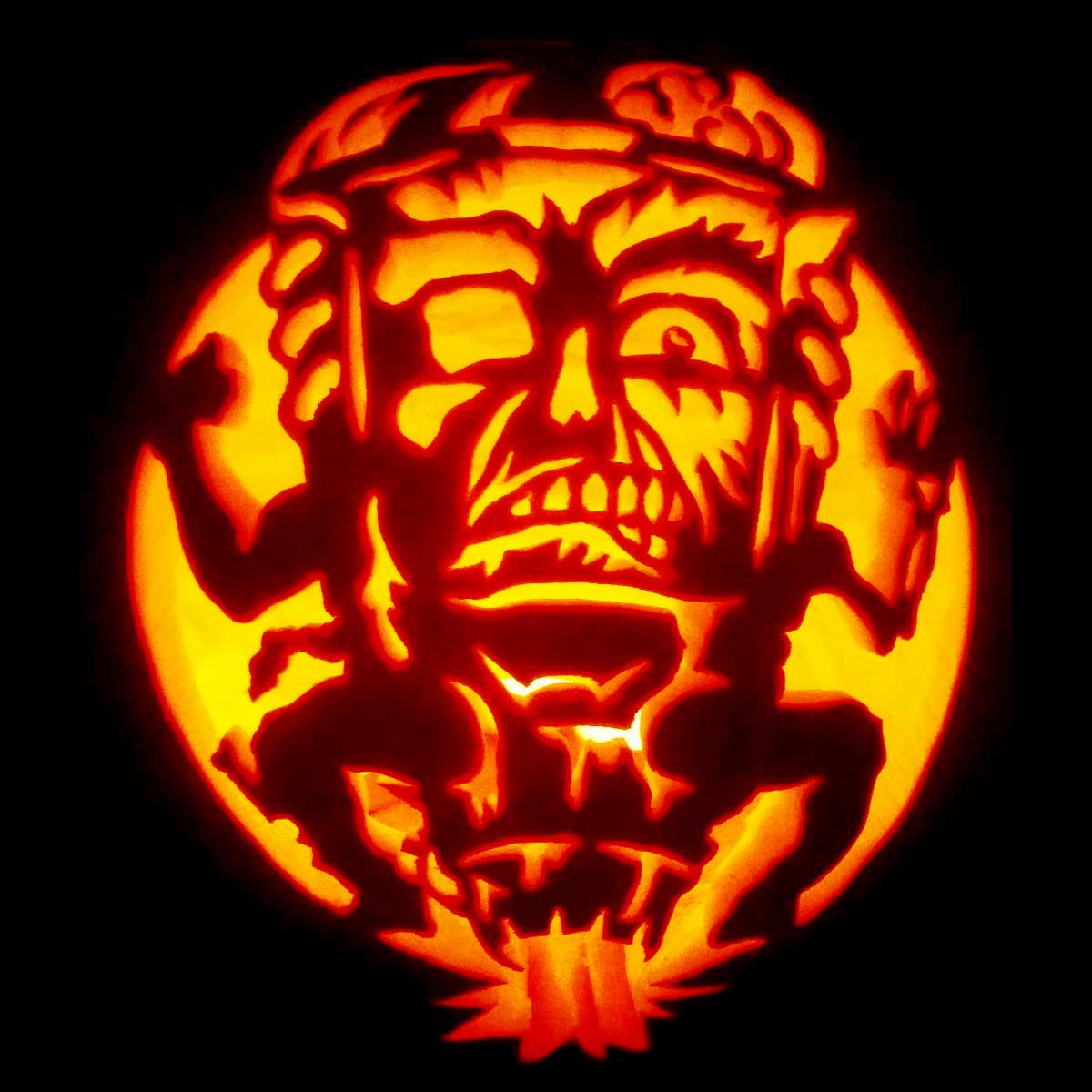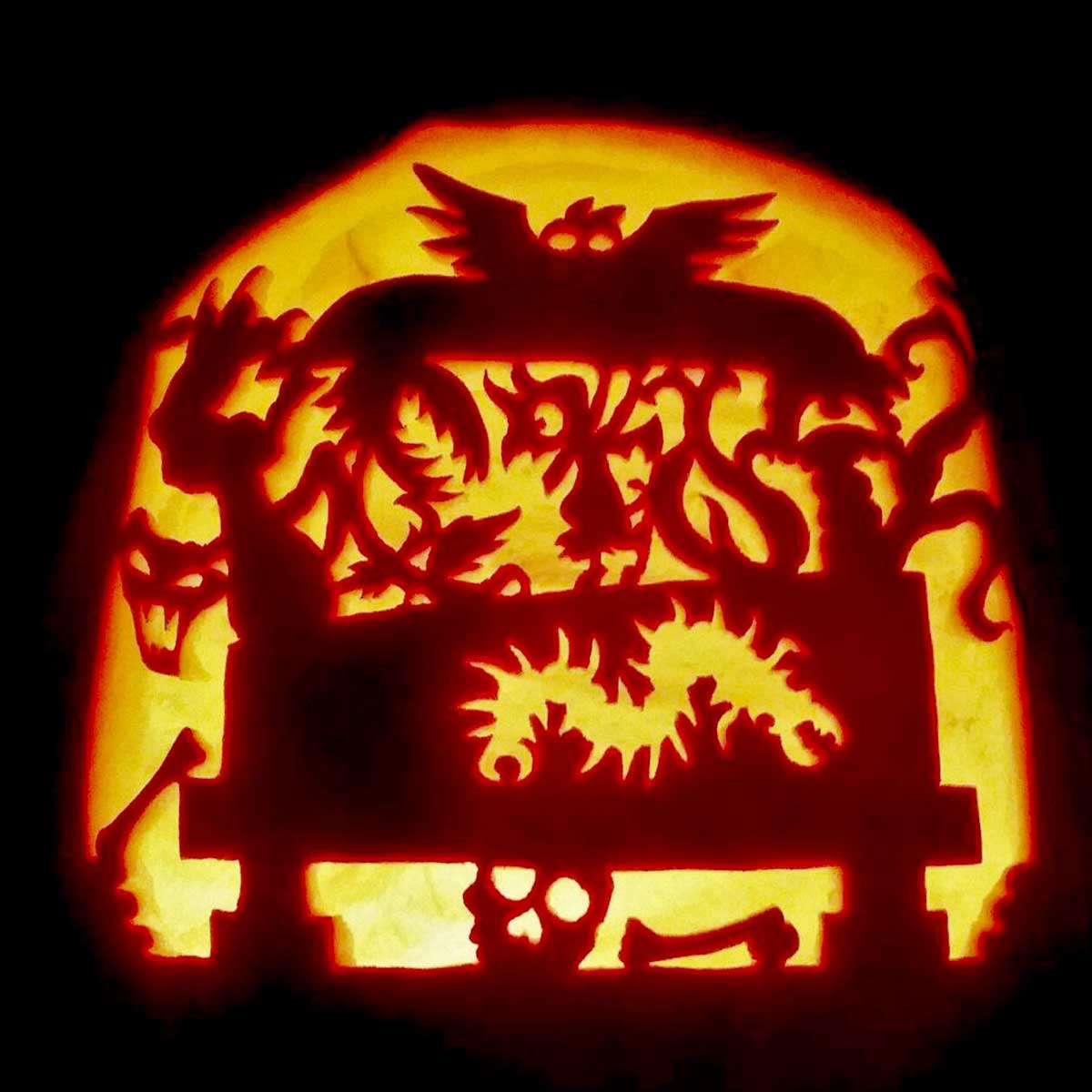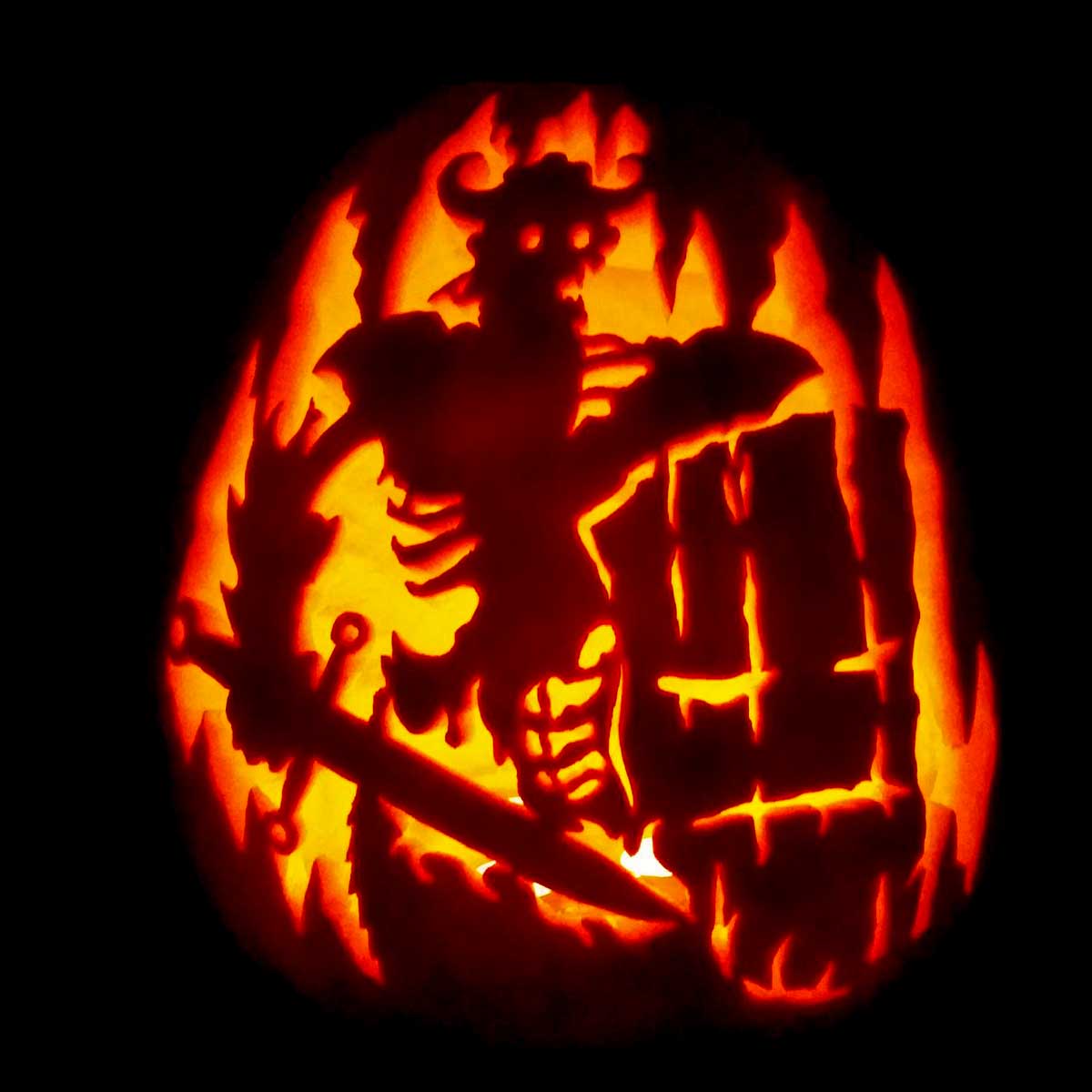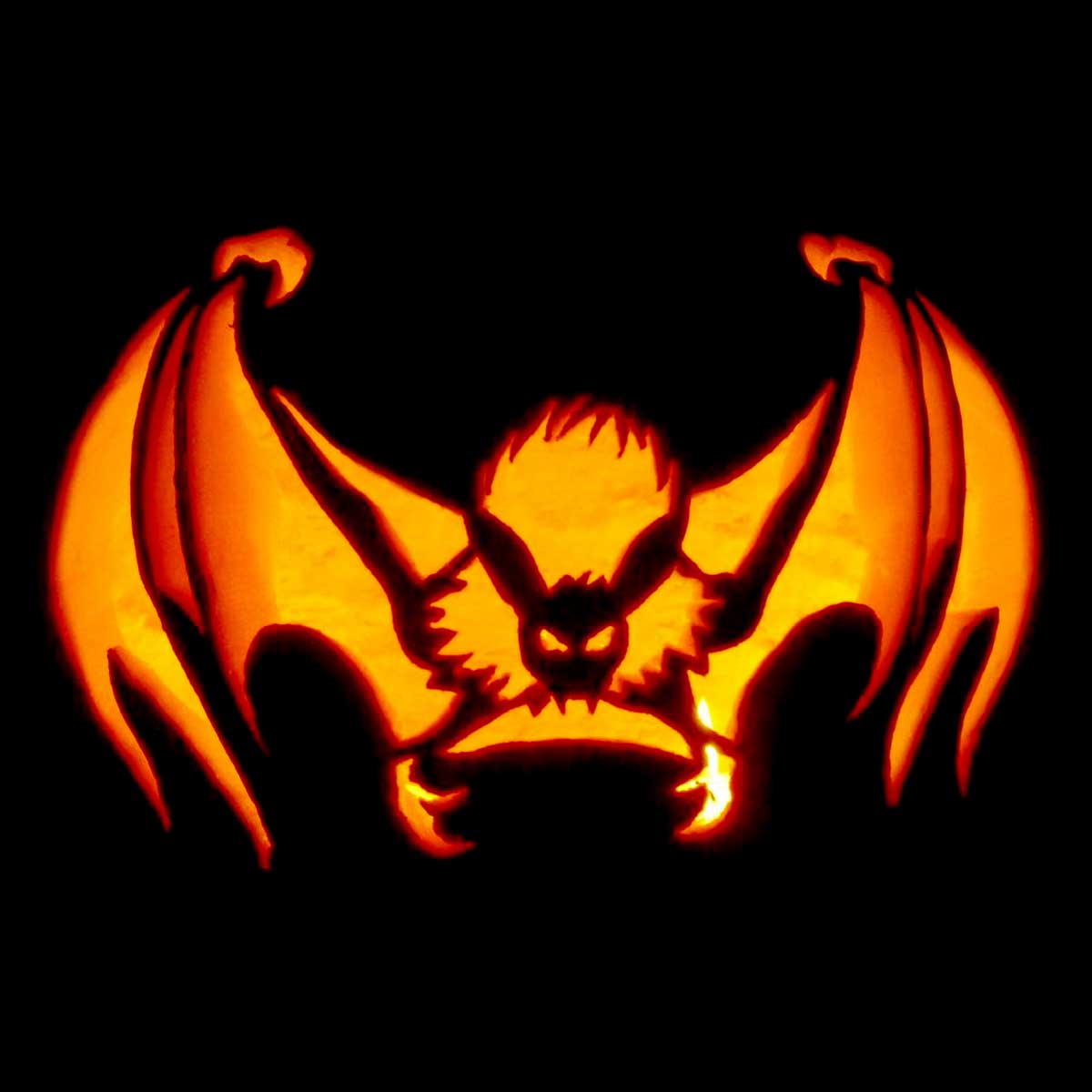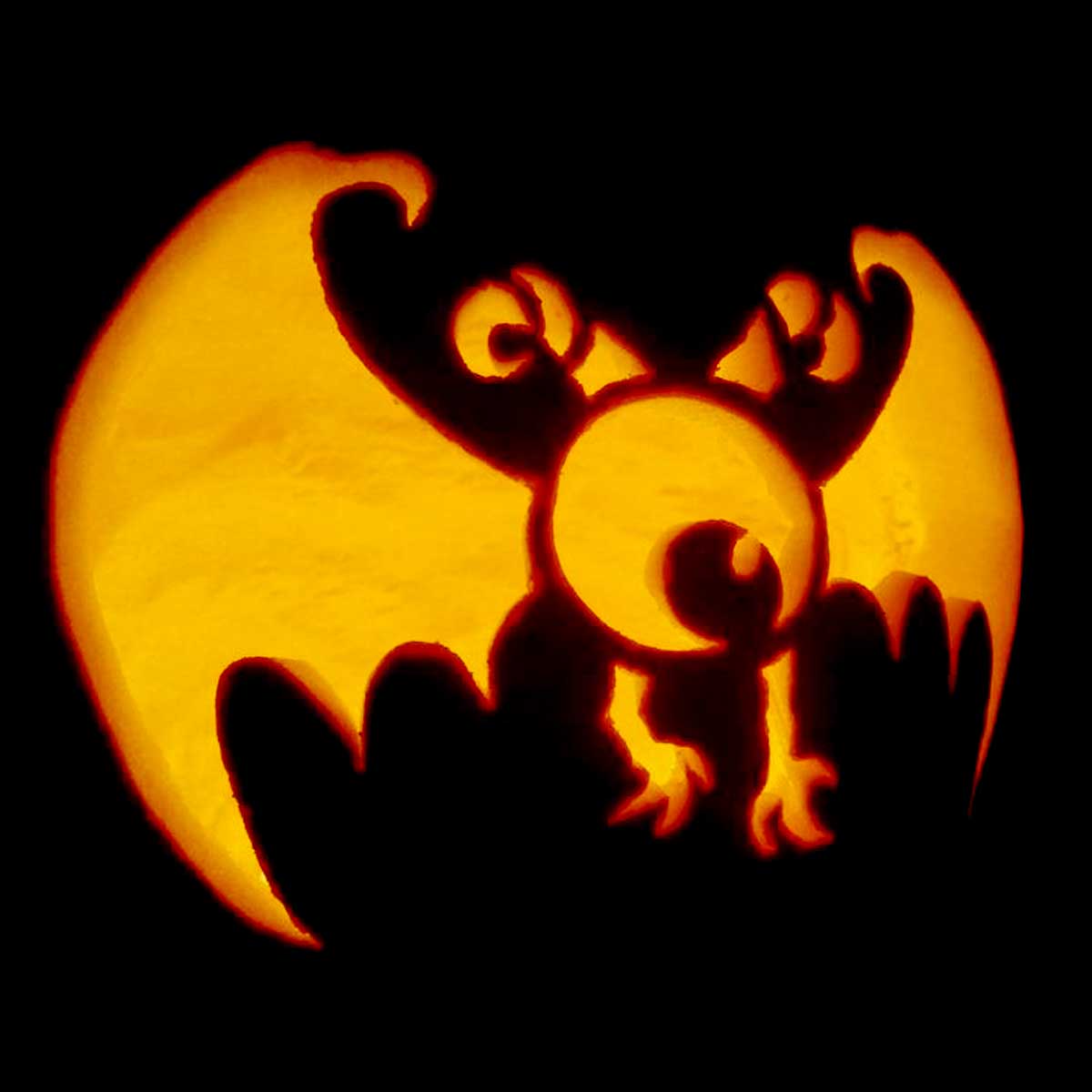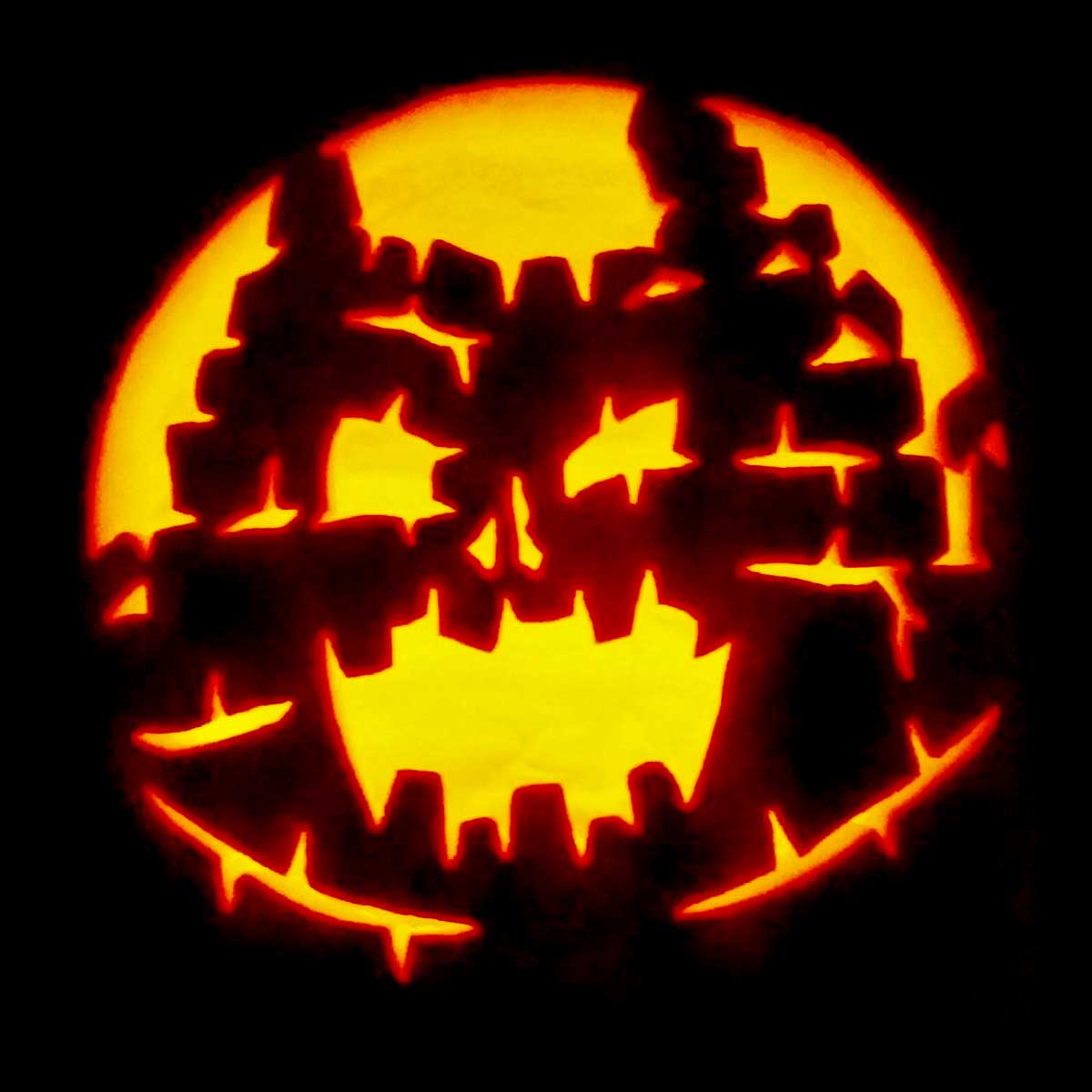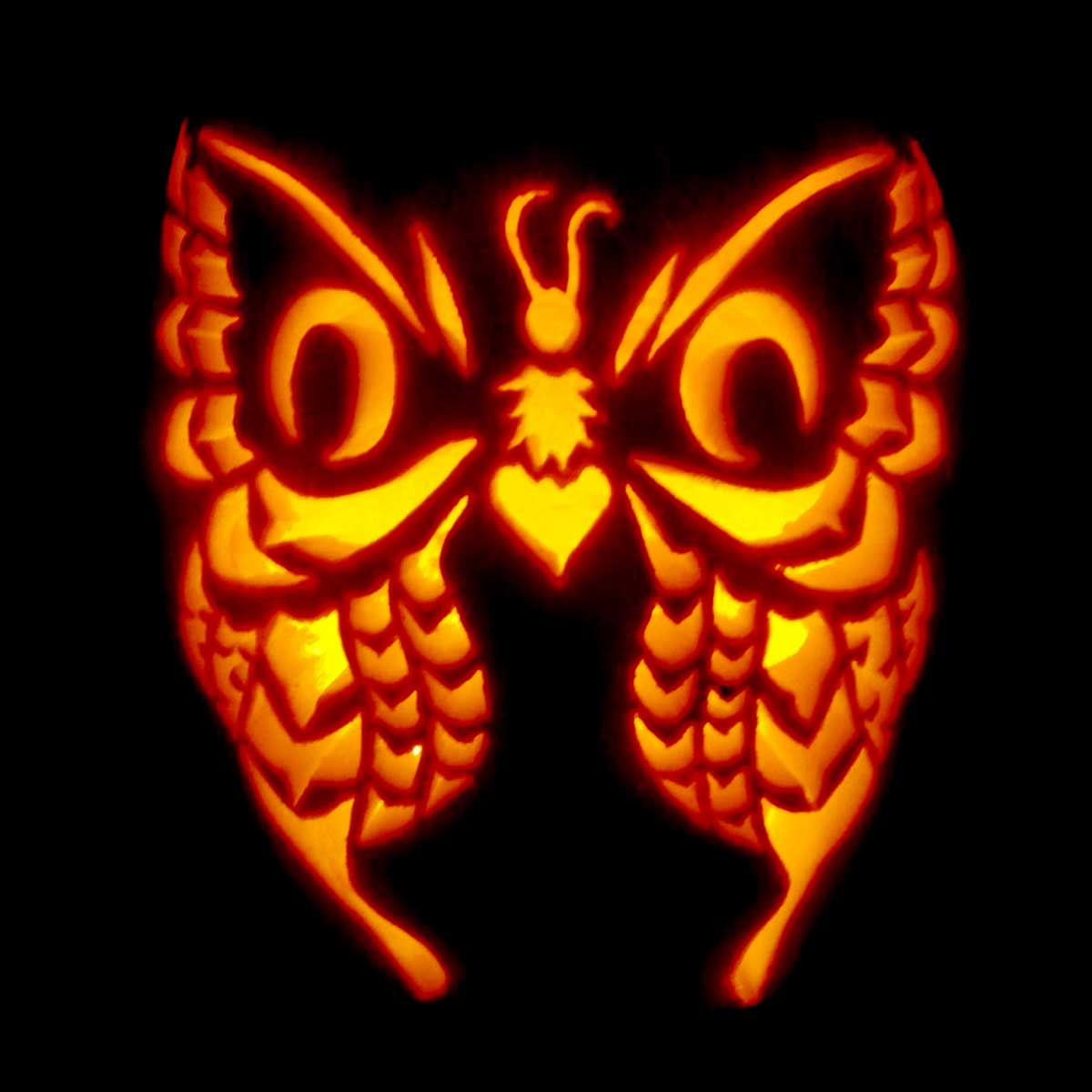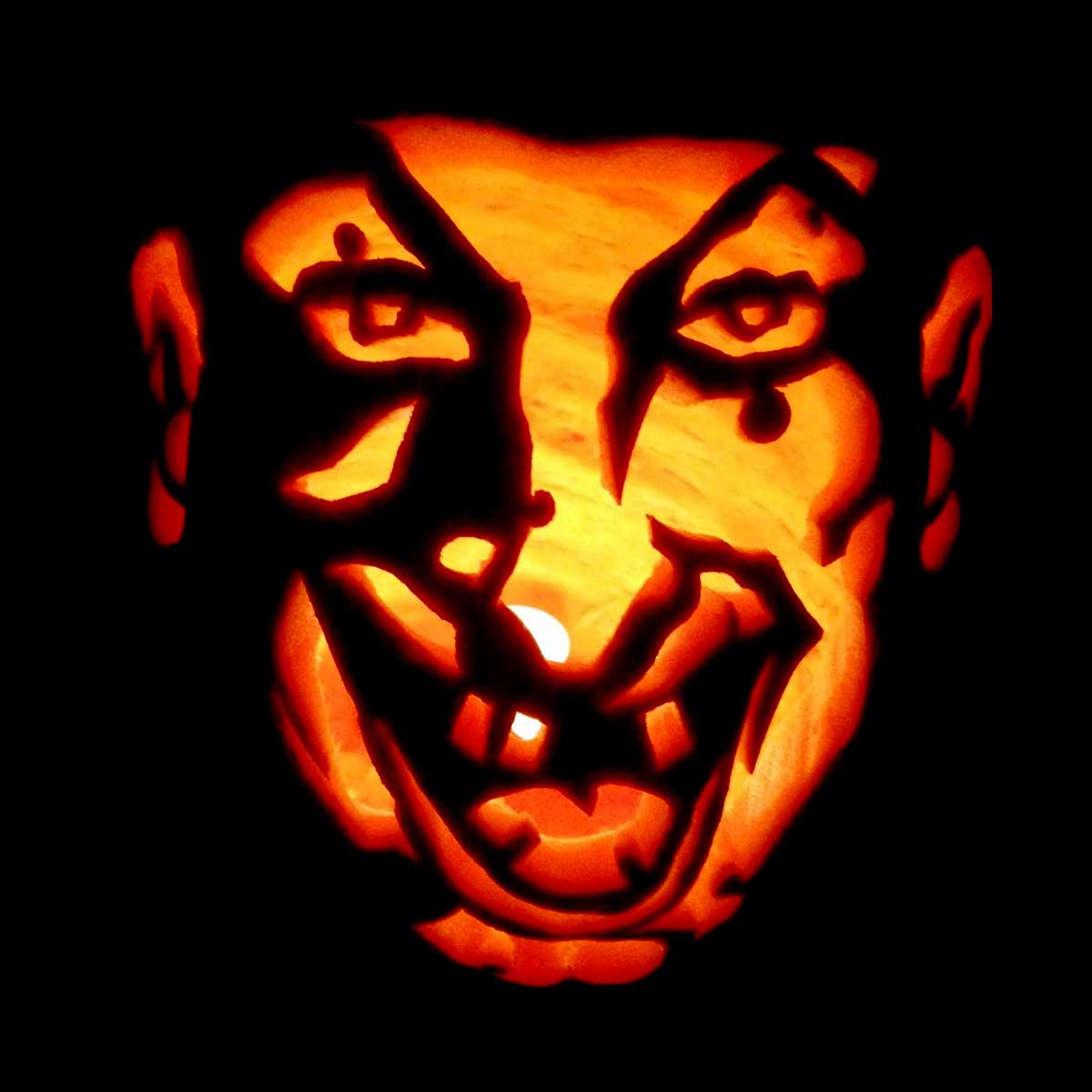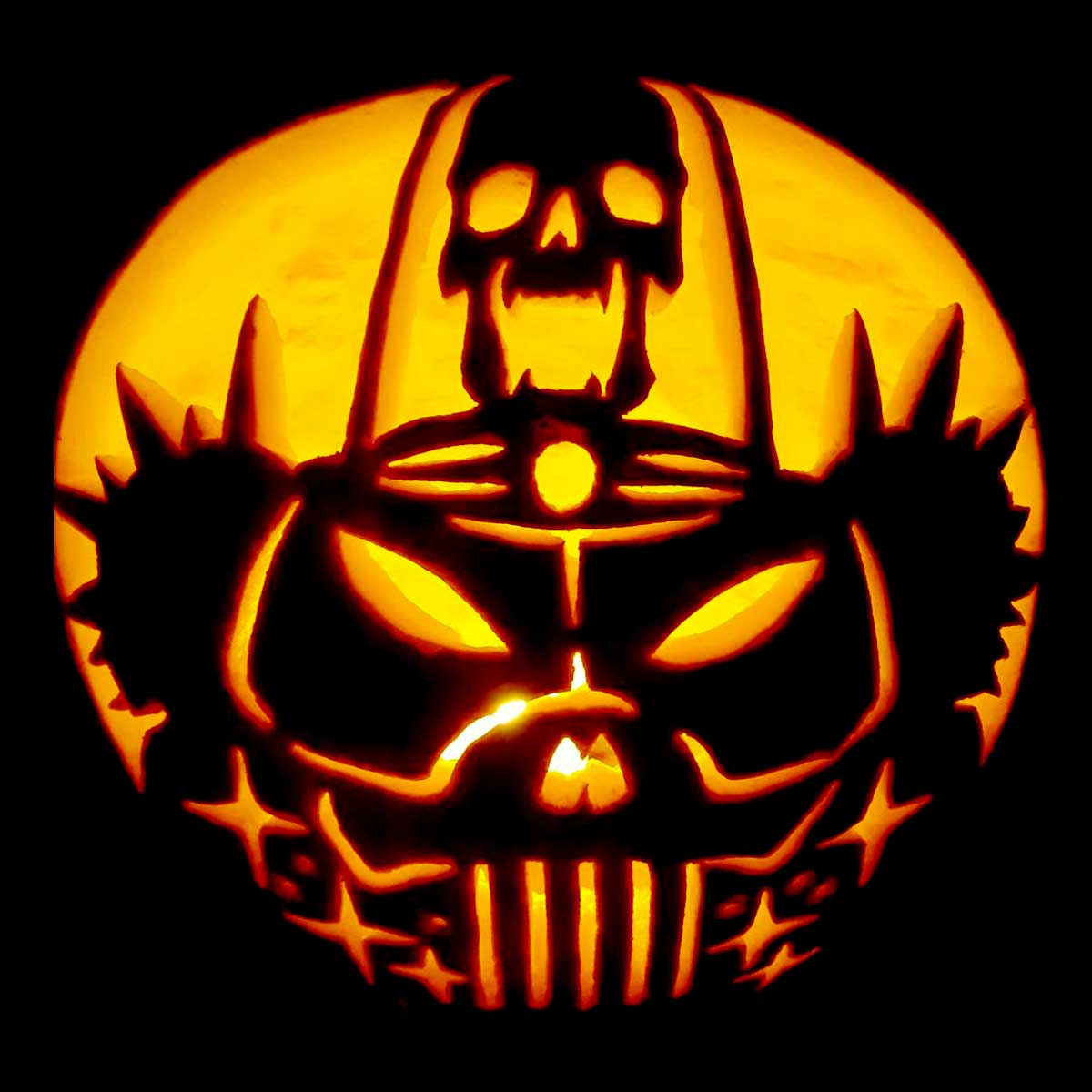 More Awesome Halloween Pumpkin Carving Ideas: