Hello there friends! We hope that you guys are doing more than just great and that you are also working on brilliant projects for your business and / or for your clients. We were going through our comments section earlier this week when we realized that a bunch of new readers have joined us on our blog and to help them and everyone else, we are going to be talking about the basics today. So, let us get started!
Designers who are working at marketing and advertising agencies or who are hired for in-house jobs to design and create the architecture of a business would know the importance of a good logo – a logo that is also functional in more than one ways and delivers the business goals too. In our previous blogs as well, we have discussed how to start the initial thinking process when it comes to branding so, that you don't have to pause the process midway as we know that the thoughts are all over the place and when something has not been finalized and locked will always be an issue for you and your team members.
In this part of our blog, we will be talking about strategizing the whole process so, that you can get an idea about a couple of things. In addition to that – and this is for the ones who are already in the field for years now, that you must go through the process that we are going to be sharing here in order to add a pointer or two to your own creative thinking routine. Always remember that a brand is made when you have read about it, have done your research as well as the competitive analysis and when you know that you can bring new stuff to the table.
Branding will always be that crucial process for any brand mainly because that is literally like the first step of putting your products and services out there in the market. And that means that you have to be more than just perfect. So, where should you start from? Once you have gotten the brief from your client / team lead etc., before you brainstorm the ideas for the business that you are going to work on, you first need to know what your competitors are doing and if the category doesn't exist already then you have an added responsibility to be the trend setter.
After analyzing the competitors and what they are doing, you will have to think of all the options and possibilities that can help you stand out in the crowd. This could include the color palette, the tone of your communication as well as the channels that you are going to pick for the marketing and advertising of the business / brand itself. And now is the time to arrange the brainstorming session(s) where you and your team members will discuss things in detail. We have said it before and we will say it again, record each and every idea even the ones that you are discarding because you never know what can help you in days to come.
During the process, you will also be able to educate yourself regarding various new techniques that have been followed to brand a business and its services etc. but since we are known for simplifying things, we will suggest you to take a look at these interesting and super creative logo design ideas that have been made by Gary Dimi Pothy. Gary is an Indian logo designer and is also actively participating in Logofolio Challenge – One Logo A Day.
When we were researching on the topic of creative logo designs and came across Gary's Instagram profile, we instantly knew that he is that artist that we would like to feature in our blog. The reasons include his unique style of making a design and putting it out there for the world to see and get inspired from. And the fact that you won't be able to take your eyes away from the collection of logos that he has made is there too.
Gary has made sure to incorporate the business idea, its product(s) and services to the logo itself to make it speak for itself with nothing but the name of the business – and that is literally it. Subtle, minimal and to the point are the keywords here!
So, what are you waiting for? Have a look at Gary's creative logo design ideas and start making your own stunningly amazing logos by following our tips & suggestions. Also, we would want to know how you guys initiate a branding design project. And we would also love to hear your strategies when you are briefed to rebrand a brand. Feel free to share your comments with us down below!
Credit: Gary Mini Pohty
170+ Creative Logo Design Ideas by Gary Dimi Pohty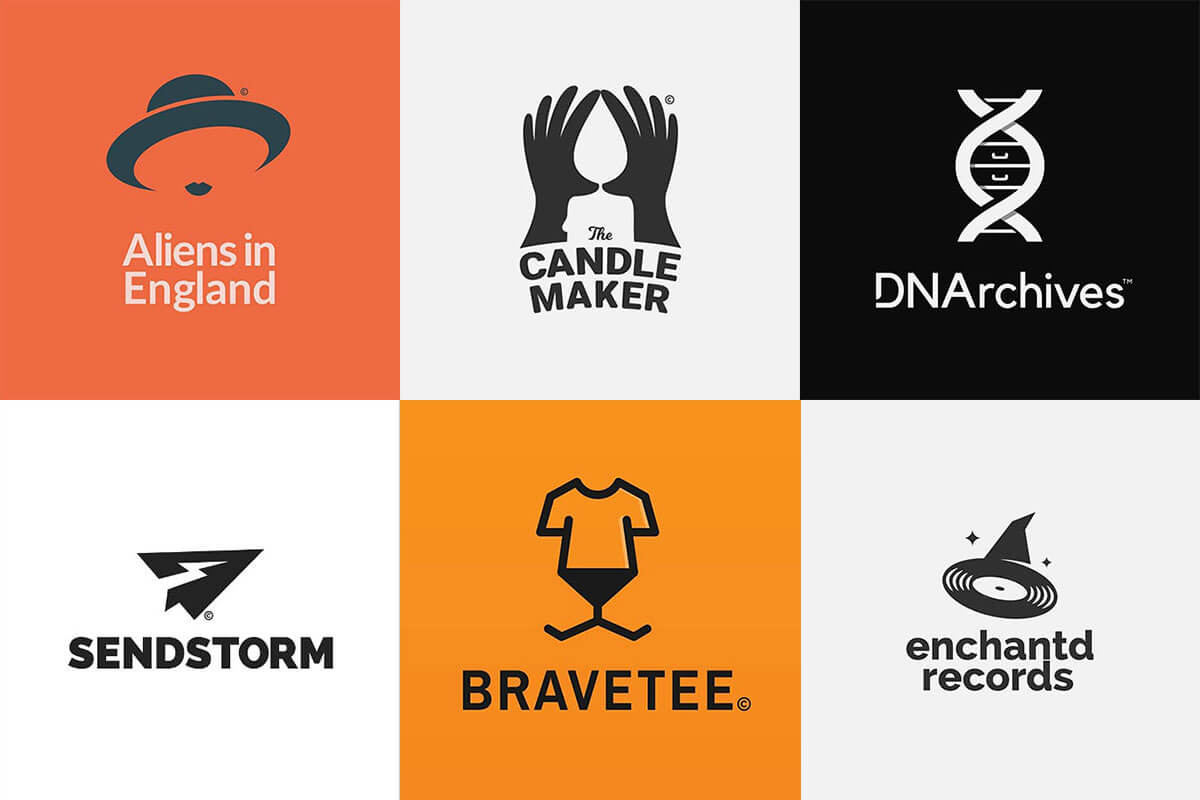 Recommended: