Hello there friends! Since Halloween is almost right around the corner, we are here with yet another interesting blog of ours to help you guys carve out amazing things on your pumpkins. But before we introduce you to our free and easy Halloween pumpkin carving stencils and templates, we would like to thank you all for your constant support and encouragement and for also sharing our blogs & ideas with your friends and family members.
Recommended:
– – – – – – – – – – – – – – – – – – – – – – – – – – – – – – – –
400+ Free Printable Halloween Pumpkin Carving Stencils, Patterns, Designs, Templates, Faces & Ideas for UK, Canada, USA | Best Halloween Pumpkin Stencils Ever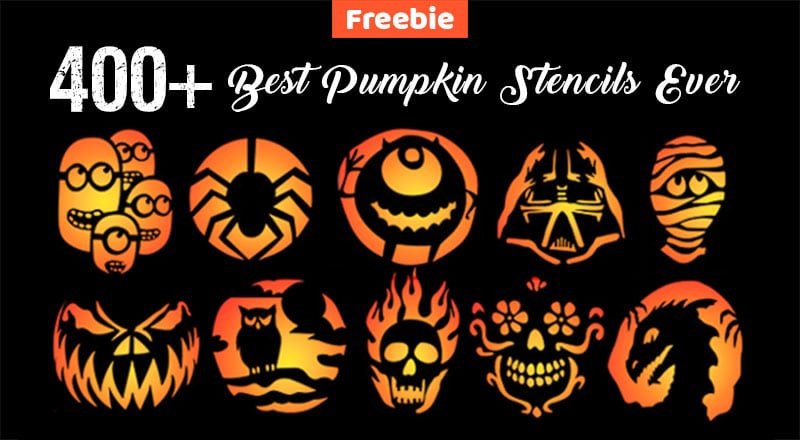 – – – – – – – – – – – – – – – – – – – – – – – – – – – – – – – –
Okay so, when you hear the "task" pumpkin carving, what does come to your mind? Do you feel super worried because you feel that you haven't done any preparations, or do you like to take things are they come? Although, we always say that to arrange a party – any party for that matter, you must keep in mind that you can only arrange a great one if you have planned it the right way, otherwise such things become a little too overwhelming and then of course, we sort of mess up the whole thing!
The key to a successful party is to make lists, a lot of them. These lists must include; a guest list, a list for your décor items and stuff that you would want to hang in and around your house, a list of what you will serve as food and snacks and may be the spots that you would want to sort of renovate this Halloween year. Trust us when we say this: all these things help in giving you all the control that you would want to have on the arrangements and may be the people too. ?
We have a couple of suggestions to give you for making the lists too – so, keep reading the blog to know more and party better! First of all, you all need to work on the theme and then plan everything else. You must be wondering why and here it is, finalizing the theme will not only help you in purchasing relevant décor stuff or making desserts but it will also help you guys with making your guests list too. Still wondering why? Well, it is because you deciding your Halloween party theme is serious business and only those people must come attend the party who respect that and are also willing to fully participate in all the activities as well which might include; a fancy dress show, an interesting dance competition or even wearing a costume for the party.
For the décor items & stuff, always try to get something unique and different for the current year as you would know that all such things keep changing with the passage of time but if your items are unique in one or the other, then there are chances that you can reuse those very decoration ideas, buntings, wall hangings, stickers, wreaths etc.
For the menu; we feel that you must cook / bake or get cooked / baked food items that depict your Halloween party theme. This list must include snacks, desserts, drinks and if you may add the dinner items too then we are game! Now, it is important to note here that if you have kids as guests who would be joining you for the party, then you will have to go a little too extra creative like adding googly eyes to cupcakes, sandwiches and scary eyes to the drink bowl too.
And as long as the list of guests is concerned, we have two suggestions to give: one is to keep it to yourself and arrange an online Halloween party for your friends and family members keeping in mind that we still have to follow COVID-19's SOPs and that it would be a great idea to stay safe then to get sick. The second suggestion that we have is of making a list of and inviting only those people you feel a connection with. Now, we are not asking you to exclude almost everyone but like seriously, invite people who matter and people who are good for your mental health too so, that you guys can stay for as long as you can and having a really good time as well.
And now it is time for us to reveal our 10 free easy Halloween pumpkin craving stencils & templates for kids! To encourage your kids to participate in the activity, you need to sit with them and go through our stencils & templates first. To make it an easier process, we have worked on a variety of kids' appropriate stencils and templates that include; minions, scary yet adorable ghosts, bats, wolves, Jack-o'-Lanterns and haunted houses and so much more.
Another main purpose of sharing these stunning 10 free Halloween pumpkin carving stencils and templates for kids is to help your kids arrange their very own first Halloween party too. So, what are you waiting for? Get your hands on our stencils & templates right here, right now!
– – – – – – – – – – – – – – – – – – – – – – – – – – – – – – – – – – – – – – – – –
Don't miss out these cool Halloween freebies:
– – – – – – – – – – – – – – – – – – – – – – – – – – – – – – – – – – – – – – – – –
10 Free Easy Halloween Pumpkin Carving Stencils & Templates 2020 for Kids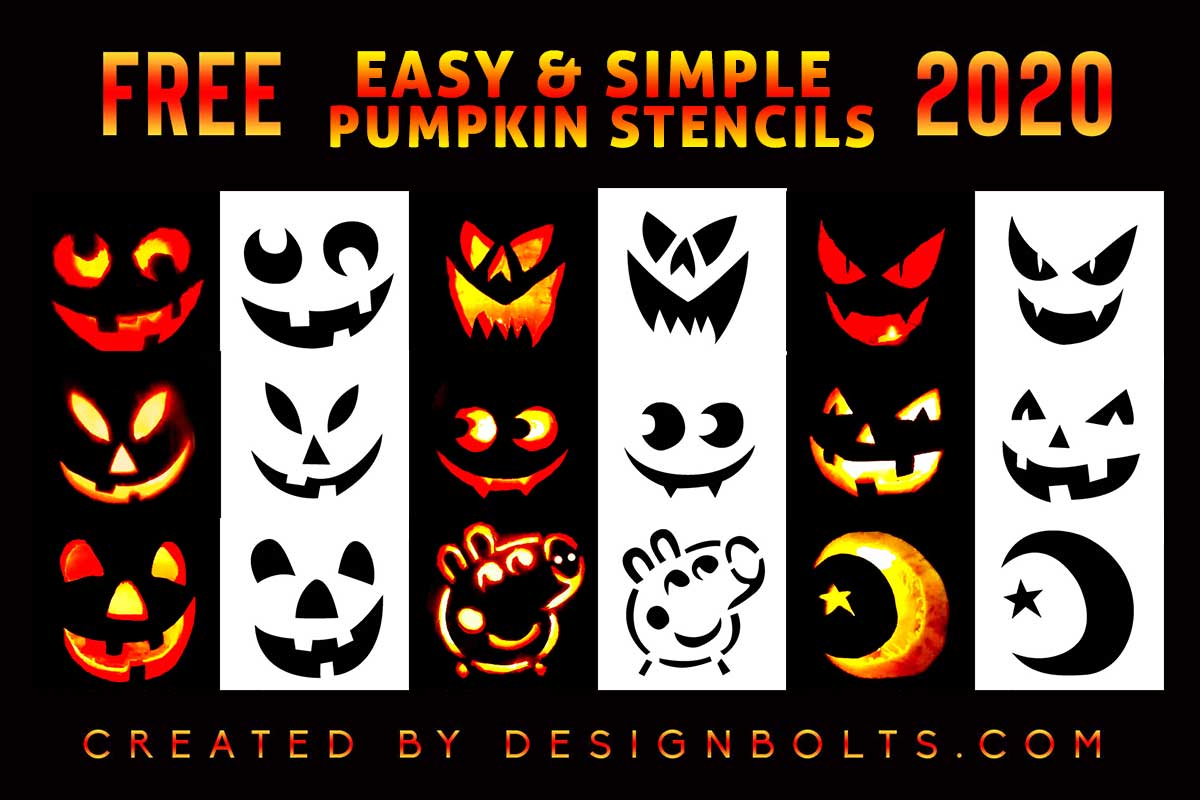 1. Easy Silly Free Pumpkin Carving Stencils For Beginners 2020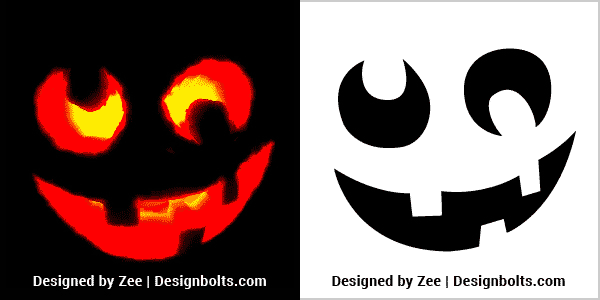 Download Stencil 1
2. Easy Free Pumpkin Carving Template For Beginners 2020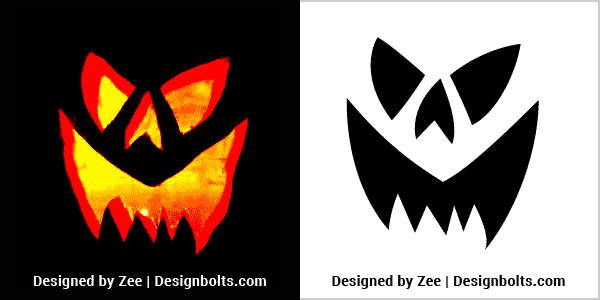 Download Stencil 2
3. Scary Free Easy Pumpkin Carving Stencils For Beginners 2020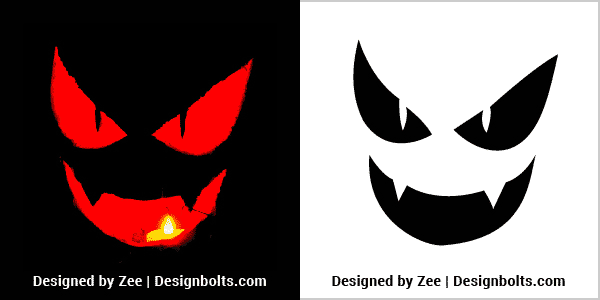 Download Stencil 3
4. For Kids Free Pumpkin Carving Stencil 2020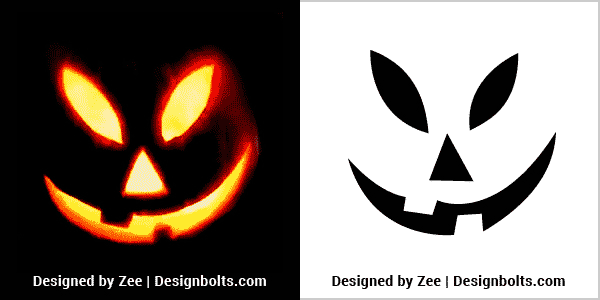 Download Stencil 4
5. Curious Pumpkin Carving Pattern For Kids 2020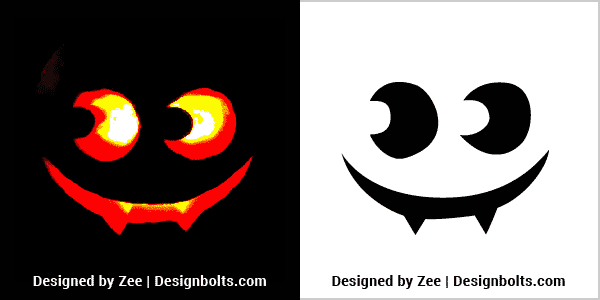 Download Stencil 5
6. Free Pumpkin Carving Template 2020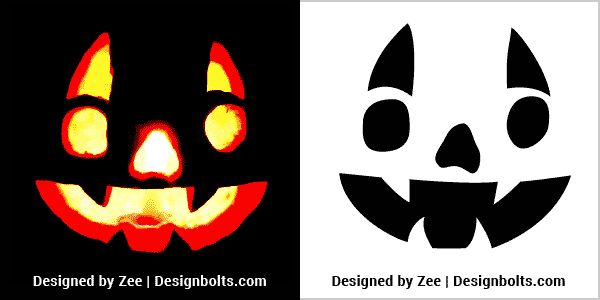 Download Stencil 6
7. Easy Traditional Free Pumpkin Carving Stencil For Beginners 2020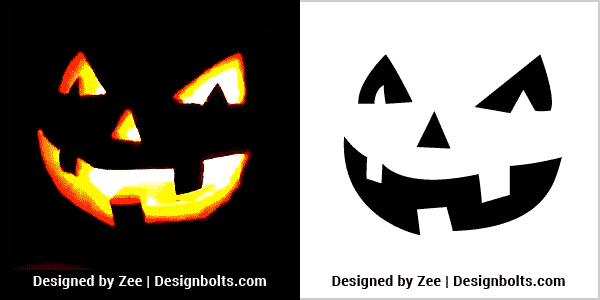 Download Stencil 7
8. Clown Free Pumpkin Carving Printable For Beginners 2020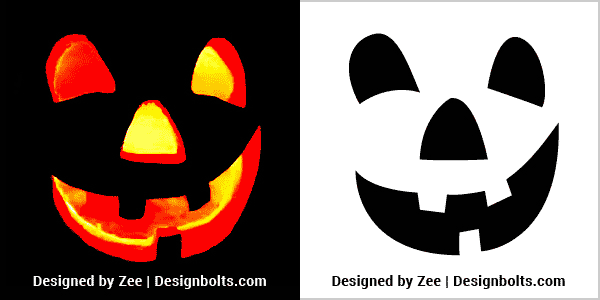 Download Stencil 8
9. Peppa Pig Free Pumpkin Carving Stencil to Print 2020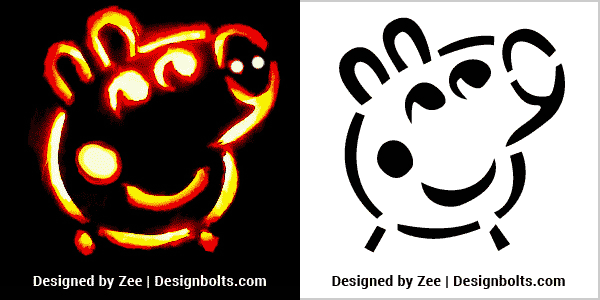 Download Stencil 9
10. Moon & Star Free Pumpkin Carving Stencil For Kids 2020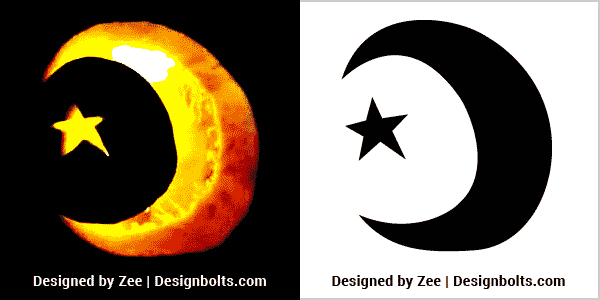 Download Stencil 10
Latest Halloween Pumpkin Carving Templates 2021, 2020, 2019 & Stencils to Carve: