Hi there friends! We hope that you all are doing great and that you are also planning to take part in the upcoming presidential elections as well. It is okay if you still haven't decided who will get your vote this year as you have got plenty of time to read up on the candidates, follow their campaigns and see what they can bring to the table but the main point here is to vote, that is important and that is what matters the most. In our today's blog, we will be sharing 30+ Best presidential election car bumper stickers that you must buy in 2020 and here's why:
Being aware about your surroundings, political scenarios, socio-economic issues is one thing, but making sure that you are also playing your role to make the society better is another. Many people think and believe that they cannot do anything at an individual level and that is where we go wrong. It is literally a one man's idea almost every time that get the voice it deserves and once the idea is out there, more and more people come forward to have it implemented in one way or the other.
Keeping in mind that good and bad people exist in every country, inhabitants of all those countries get confused regarding the voting system itself and then comes the question: Does this person even deserve my vote? If you are not well read, if you have not done your research and if you do not feel a thing about the wrong doings, injustices etc., then know that the world won't change on its own. And accepting everything that is happening in your country / city is not a good idea to be very honest.
You would know that you cannot complain if you do not vote, right? That is true. Because well, how can you feel bad about something if you haven't tried to do anything to make it right for yourself and for your fellow citizens. Although, we know that all of us need that push to start thinking and planning about changes but always know that there is a time for everything – like there is time for you to change how United Stated of America will be in the coming years.
Since every vote counts, yours does too and if you are voting this year, then it is your responsibility to educate your family members, friends and even colleagues too about voting and its importance and make sure that all the votes are casted too. You can start from soft campaigns about your own house as well for example; arrange an online meeting with your friends etc. where you can talk about the pros & cons of voting to a certain political party that's participating in the elections. Feel free to discuss anything and everything in order to ensure that you guys have enough information to make informed decisions on the day of the elections.
Then you can purchase yard signs (check out our next blog for a detailed overview of signs and more) and install them in your yard to make people aware that you are going to vote this year because you are a responsible citizen of the country and that you care about your fellow citizens too. In addition to that, you can and must purchase these best presidential election car bumper stickers too to display your support for your favorite political party and candidate(s).
These car bumper stickers are not only nice in quality, but they have some really interesting and meaningful messages written on them too and that is the main reason why we decided to create a separate blog featuring these stickers. As you know that we do our homework pretty well in order to help you guys spend your money on nothing but only the best things, we are sure that you all are going to love these 30+ stickers for more than one reasons.
Also, we would like to share a few sticker designs that are our personal favorites in this collection of 30+ best presidential election car bumper stickers to buy in 2020. Keep reading to get to know what we have for you in our today's blog!
You Can't Fix Stupid But You Can Vote It Out happens to be the first sticker in this collection and our top favorite as well for obvious reasons. It is to the point, it is subtle and it is enough to make you vote for the right party (this time around). If you are planning to vote for Biden this year then you will find plenty of stickers to show your support for him and along with them, you can get your hands on car bumper stickers like: If You Don't Vote, Don't Complain, Don't Let The Infection Spread (STD – Stop The Donald), If You Still Support Trump Stay 500 Feet Behind I Don't Trust Your Judgment etc.
All the stickers are available in different sizes and we know that you are going to love each one of them. So, what are you waiting for? Place your order for your favorite stickers today!
1. Vote America Mask Sticker Vinyl Bumper Sticker Decal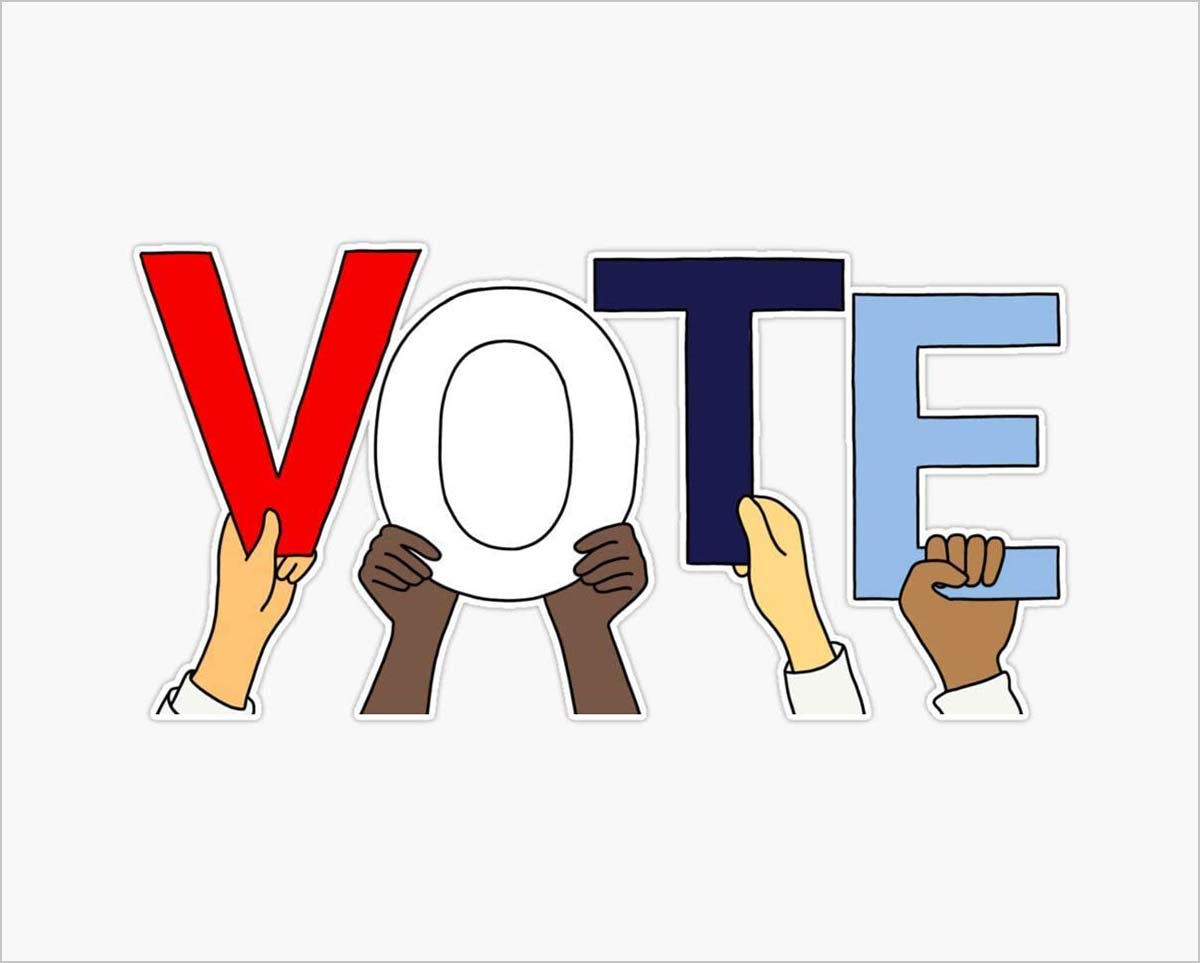 2. Biden Bumper Stickers for Presidential Election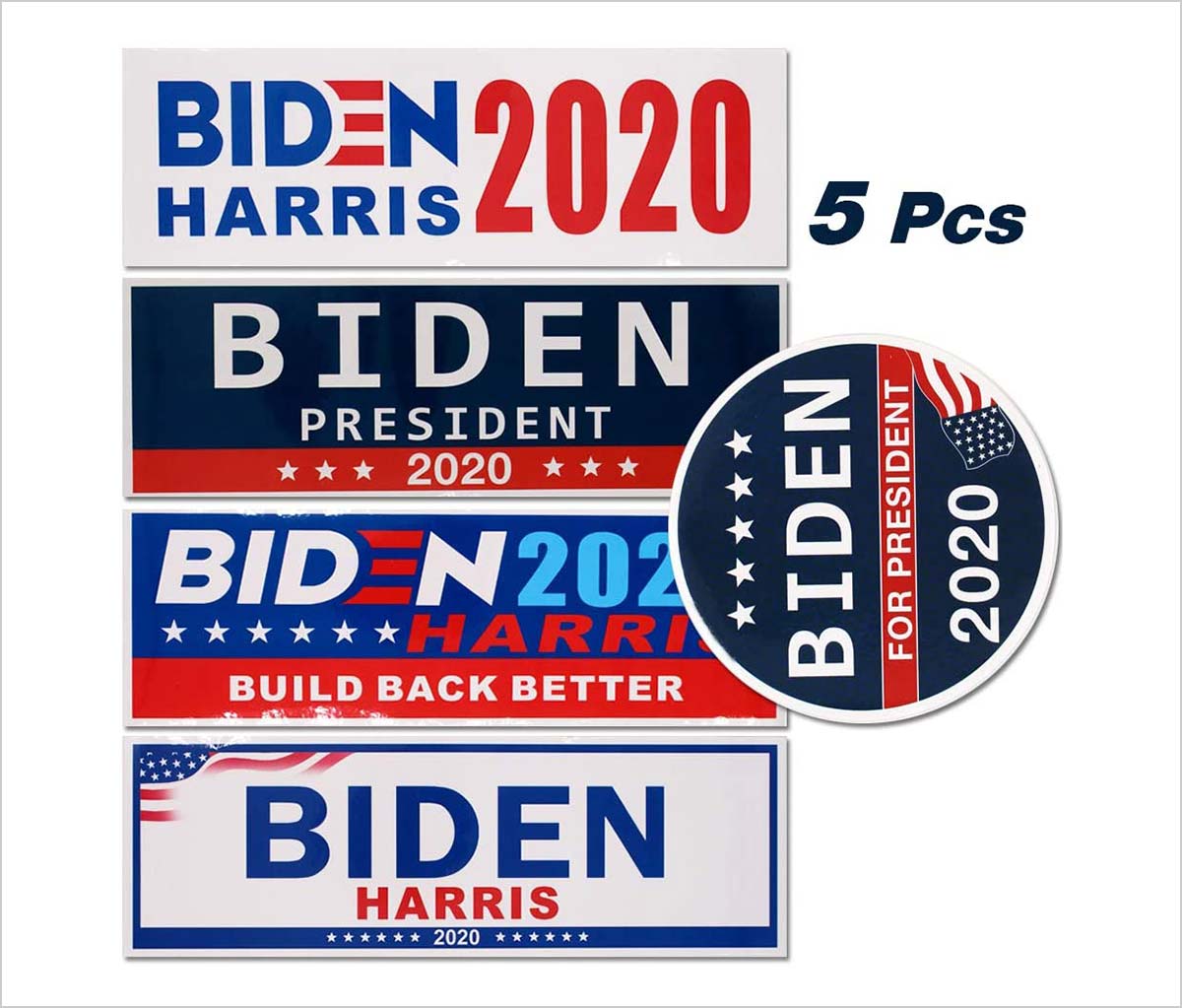 3. BLM and Anti-Trump Message Car Sticker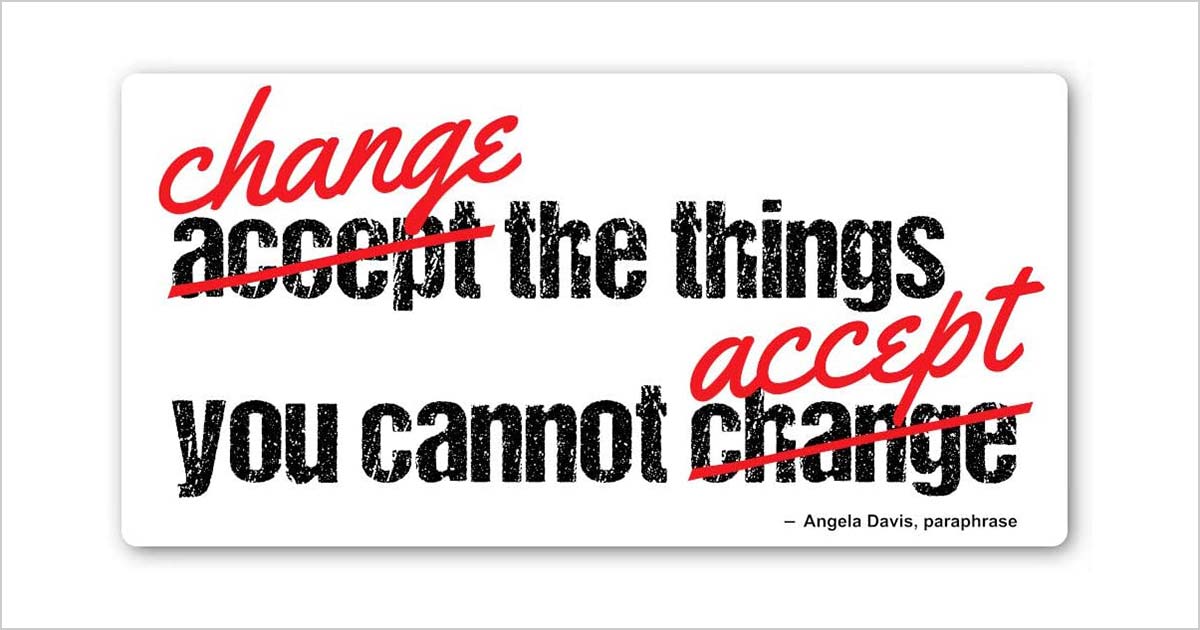 4. Get Out and Vote Sticker Vinyl Bumper Sticker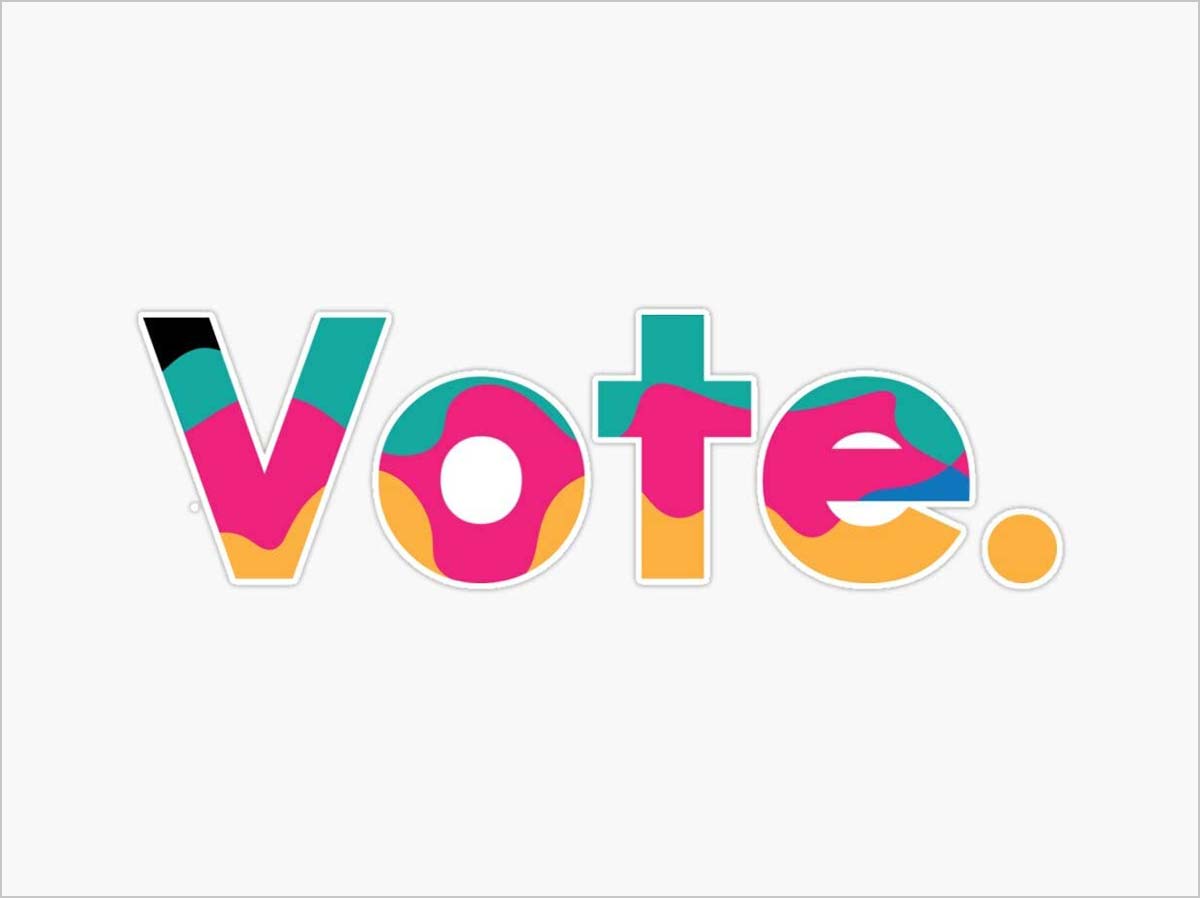 5. Bumper Sticker Decal – If You Don't Vote, Don't Complain – Democrat, Republican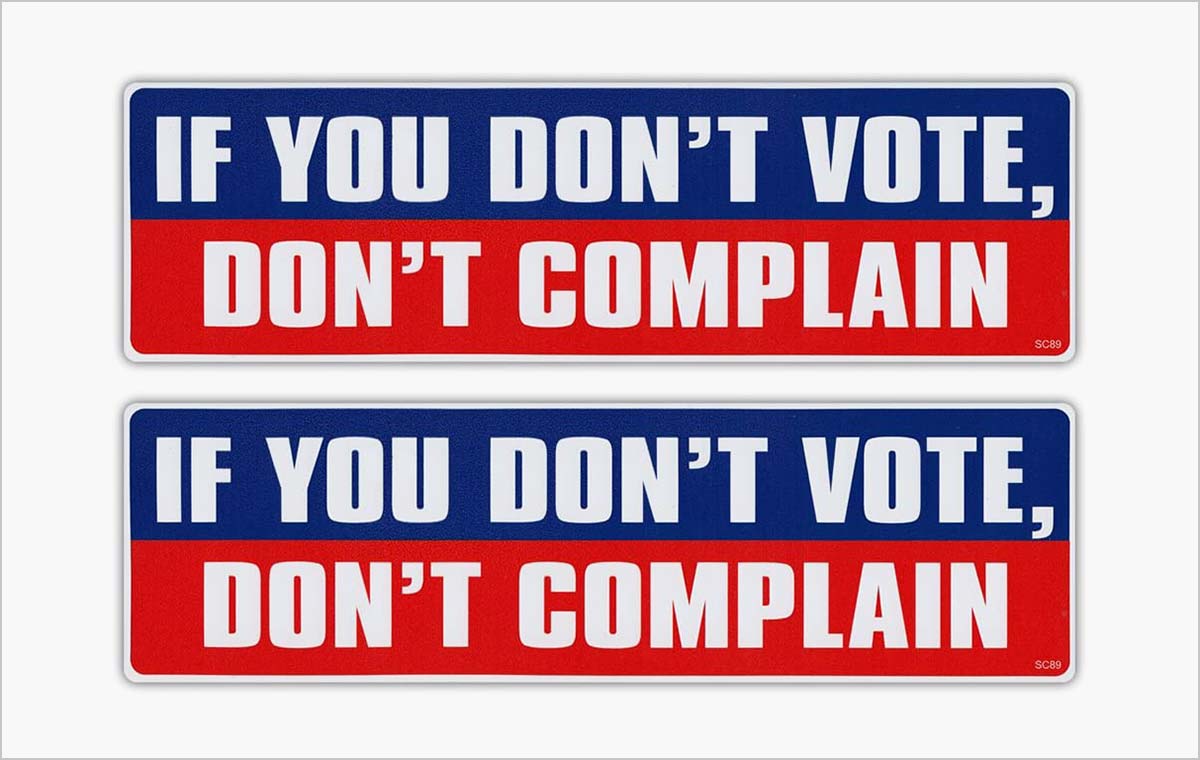 6. Oval Shaped Magnet – Joe Biden for President 2020 – Democrat Party Magnetic Bumper Sticker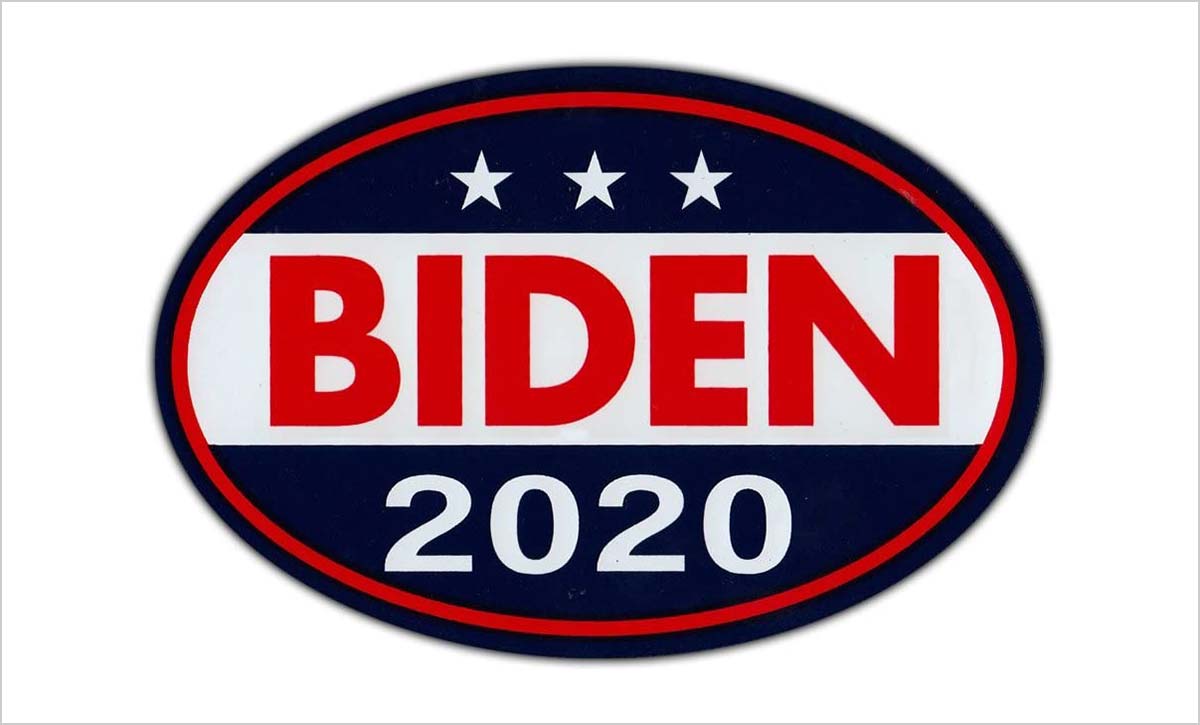 7. 9 X 3 inch Trump 2020 Keep America Great Decal – Car and Truck Reflective Bumper Stickers
8. Vote Political Slogan Flexible Vinyl Magnet Waterproof Car Magnetic Bumper Sticker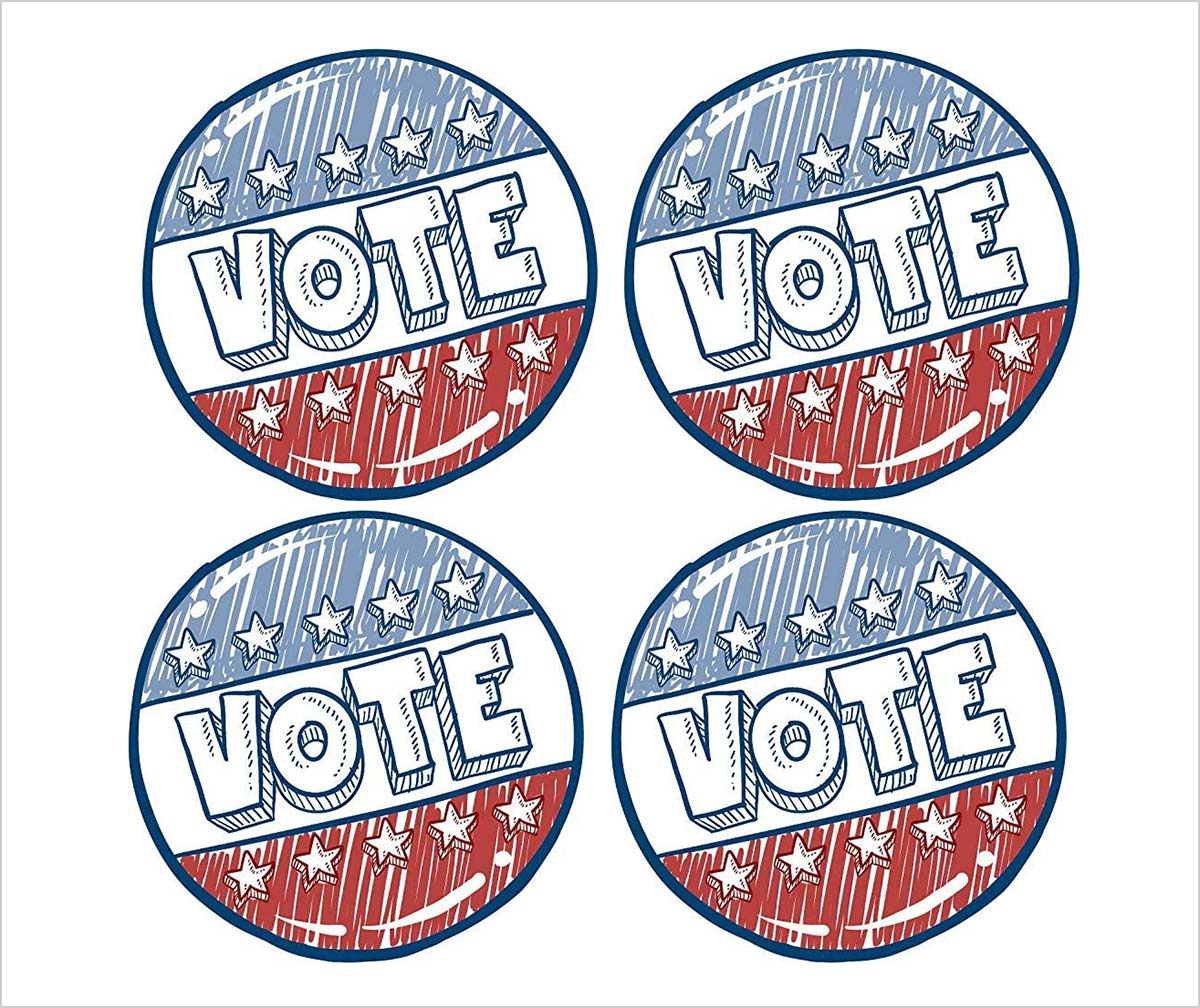 9. MAGNET Restore Dignity – BIDEN 2020 Magnetic Vinyl Car Bumper Sticker 5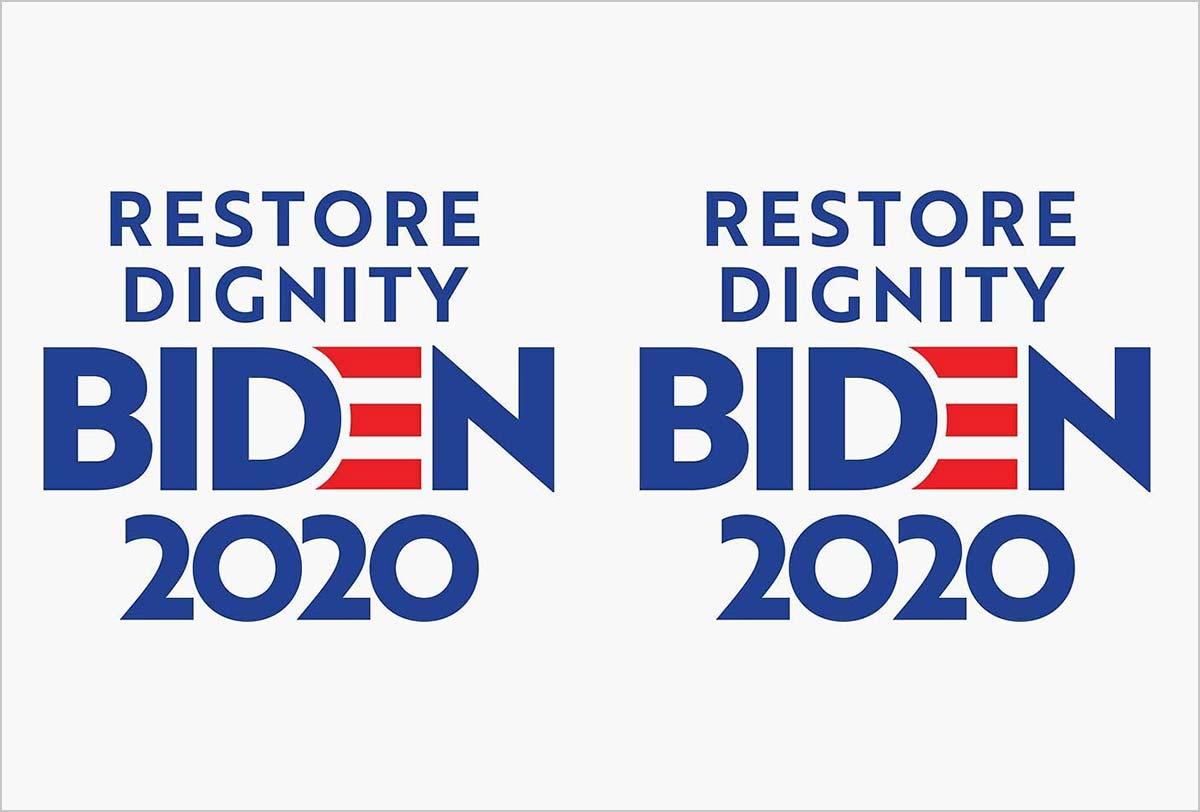 10. 4Pcs Biden Bumper Magnet, Car Magnetic Vote Sticker, Joe Biden for President 2020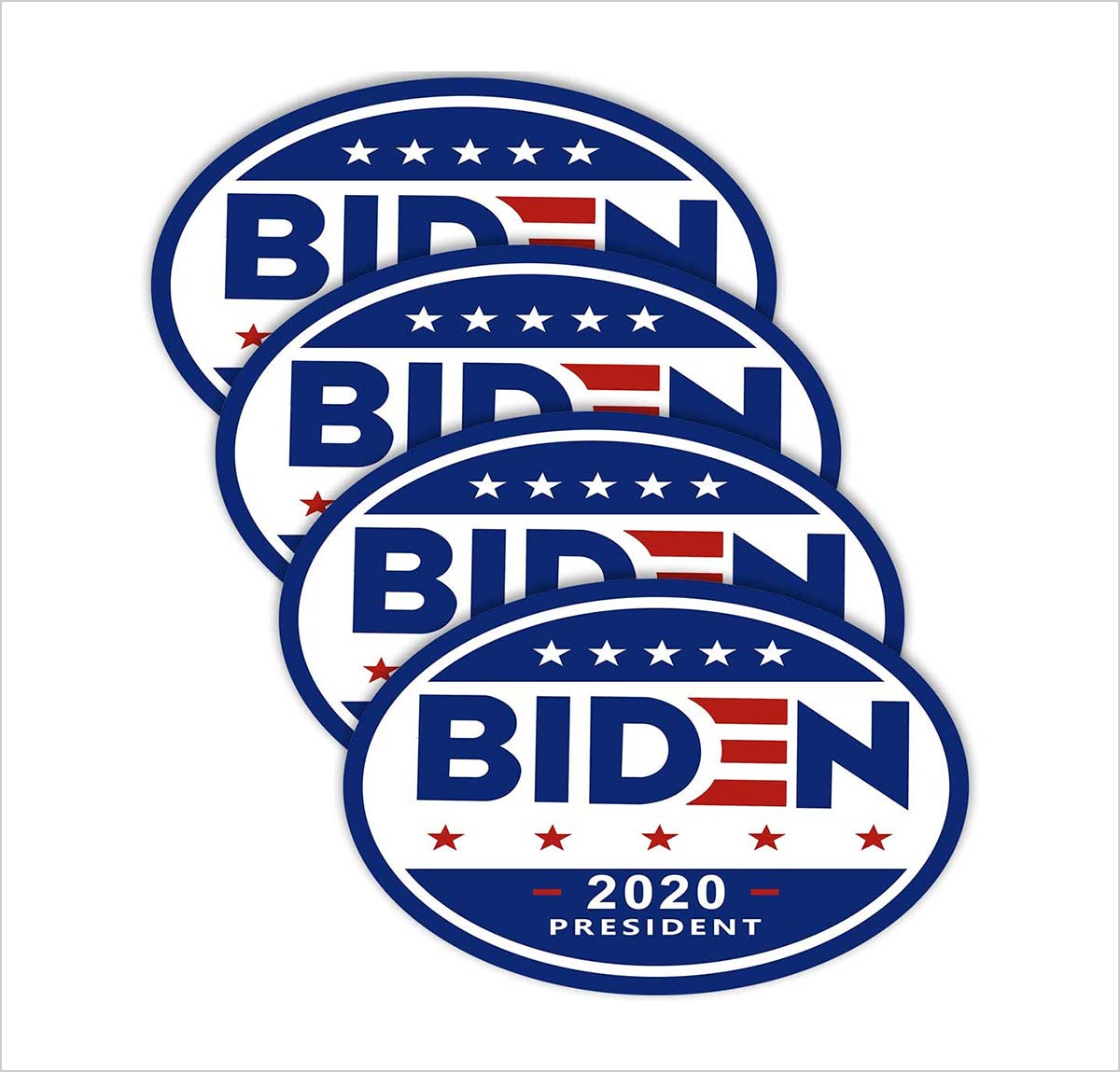 11. Vote Like Your Life Depends on it Sticker Vinyl Bumper Sticker Decal Waterproof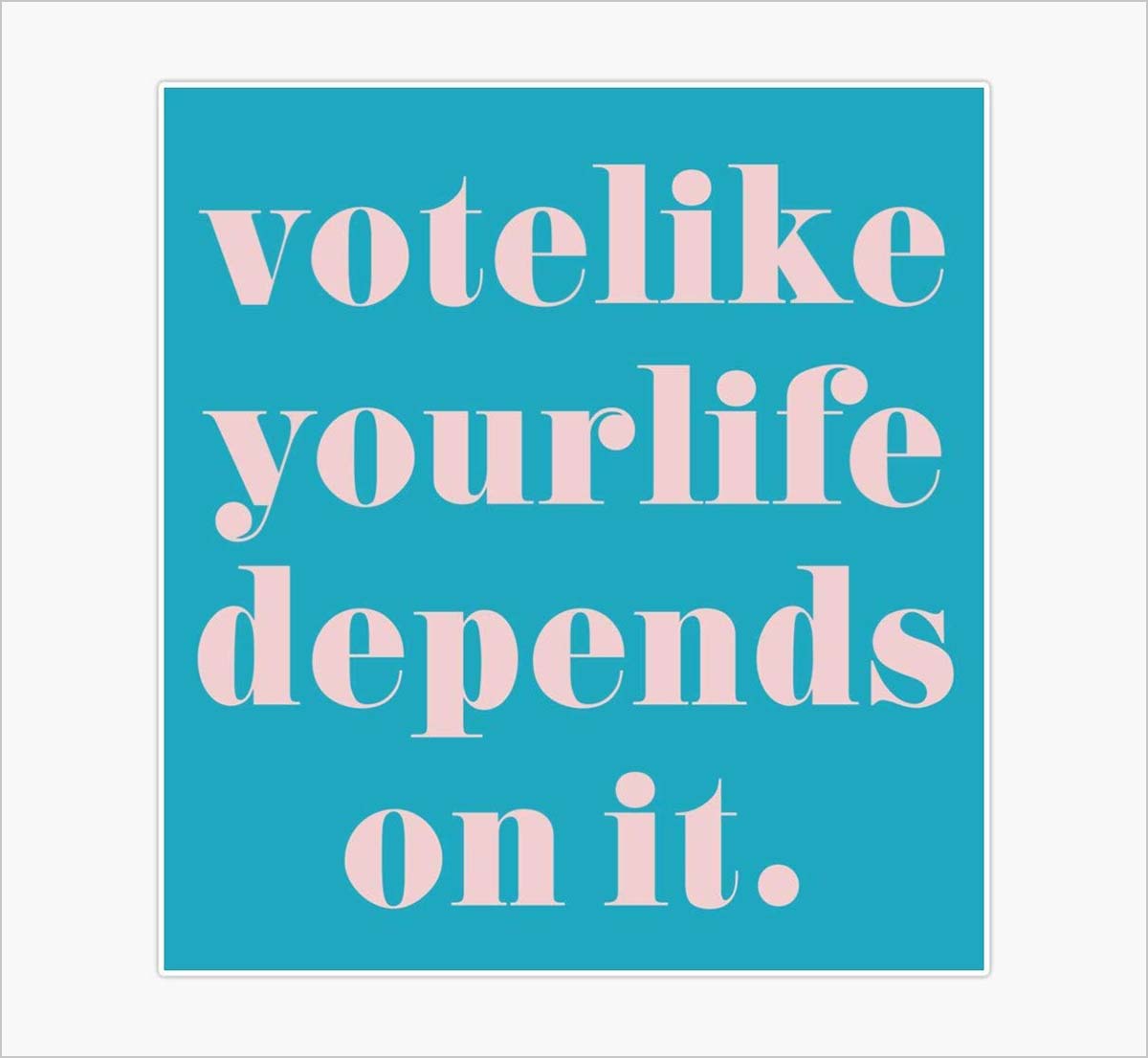 12. Register, Show up, Vote Sticker Vinyl Bumper Sticker Decal Waterproof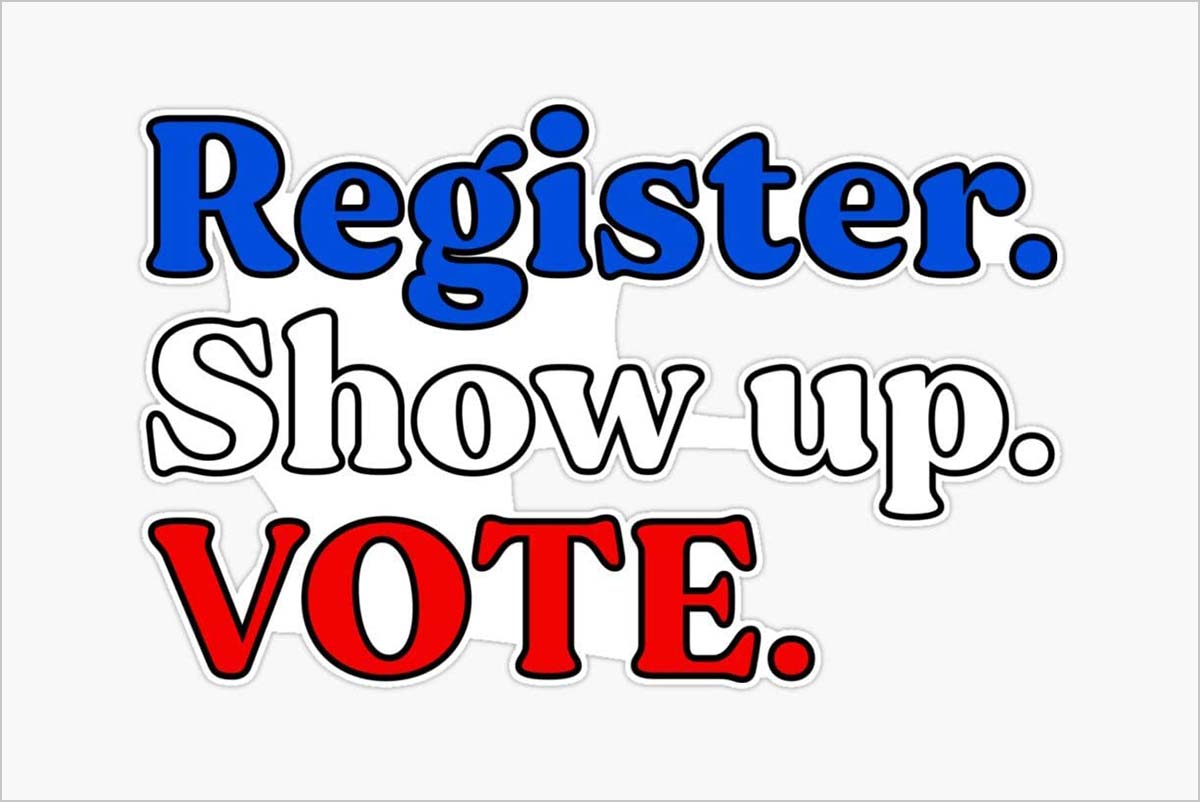 13. Rock The Vote- Blue – Sticker Graphic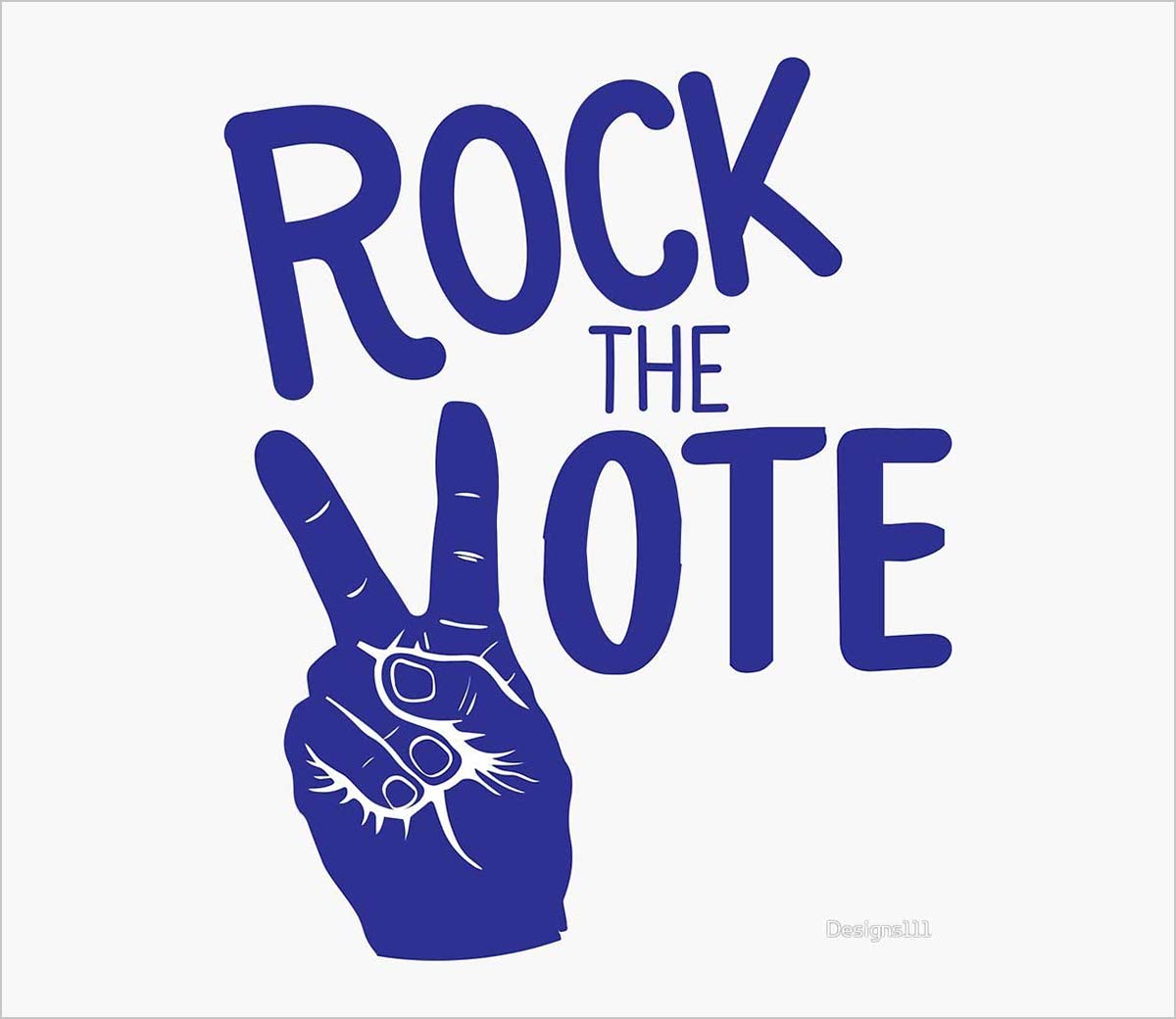 14. Bargain Max Decals Ridin with Biden Window Laptop Car Sticker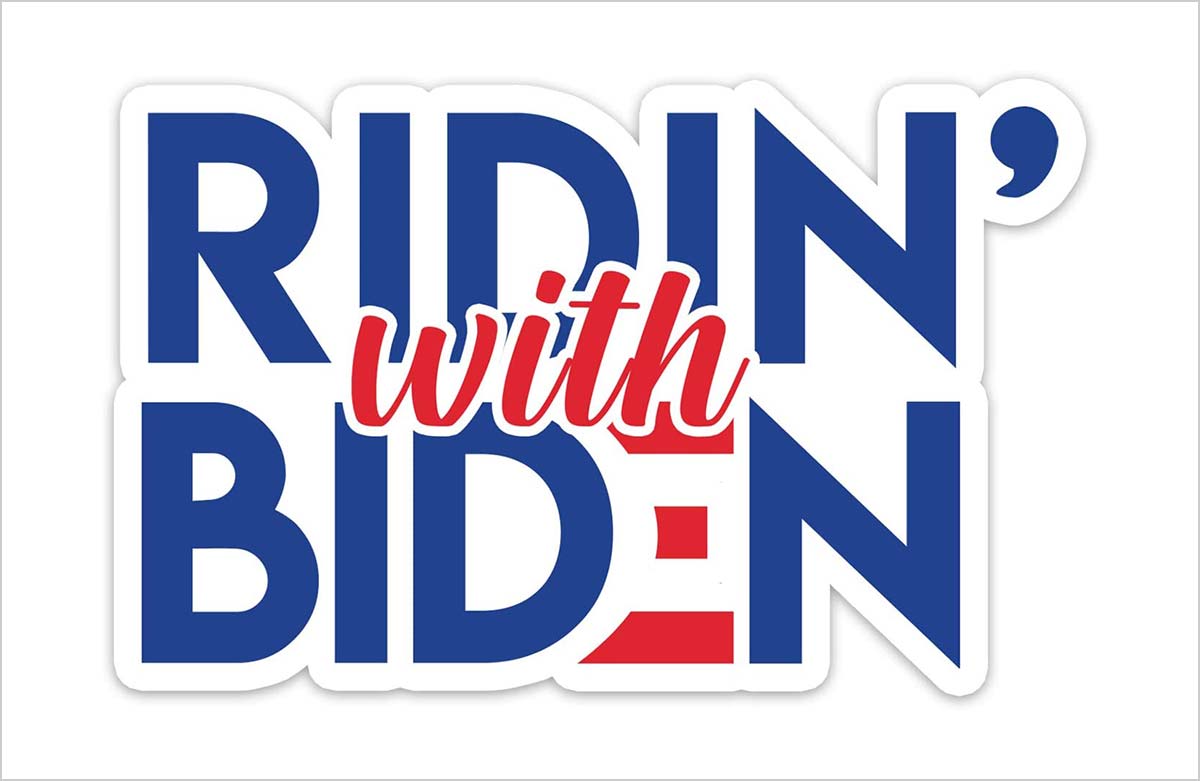 15. Black Votes Matter Bumper Sticker or Magnetic Bumper Sticker (Bumper Sticker)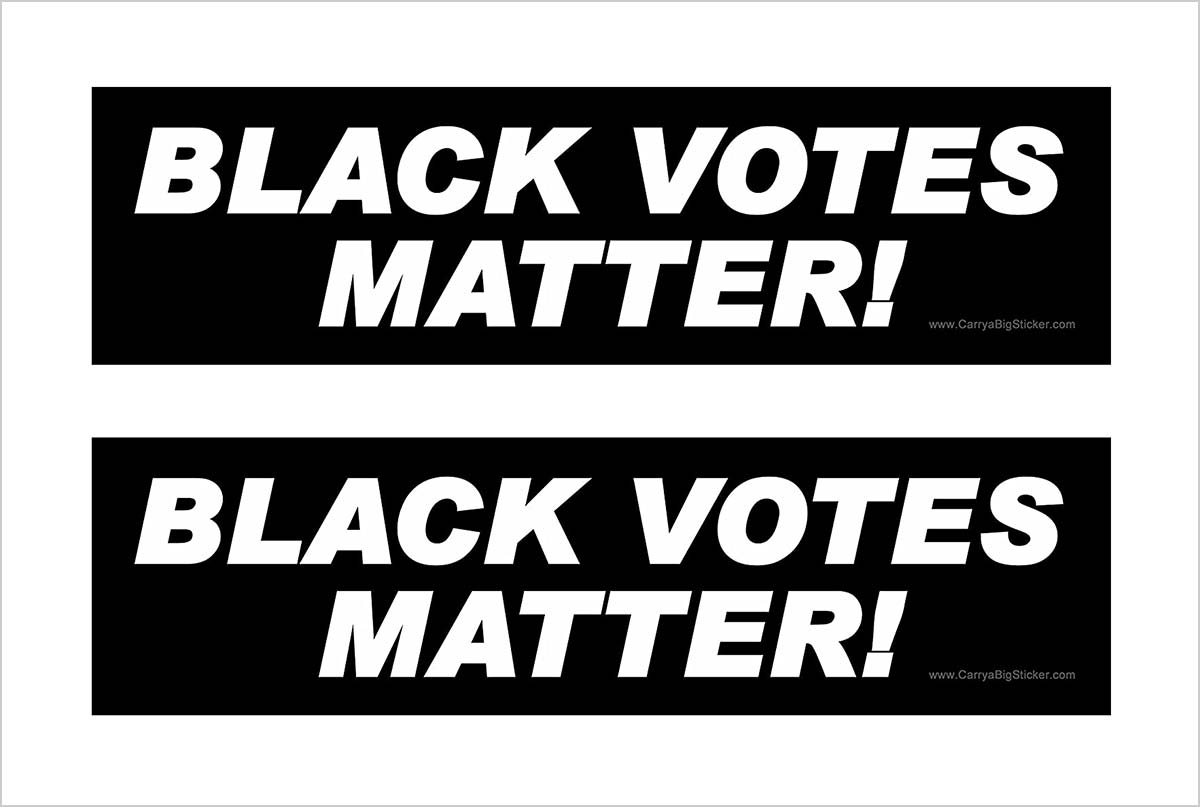 16. Donald Trump – Keep America Great! Oval Bumper Sticker Decal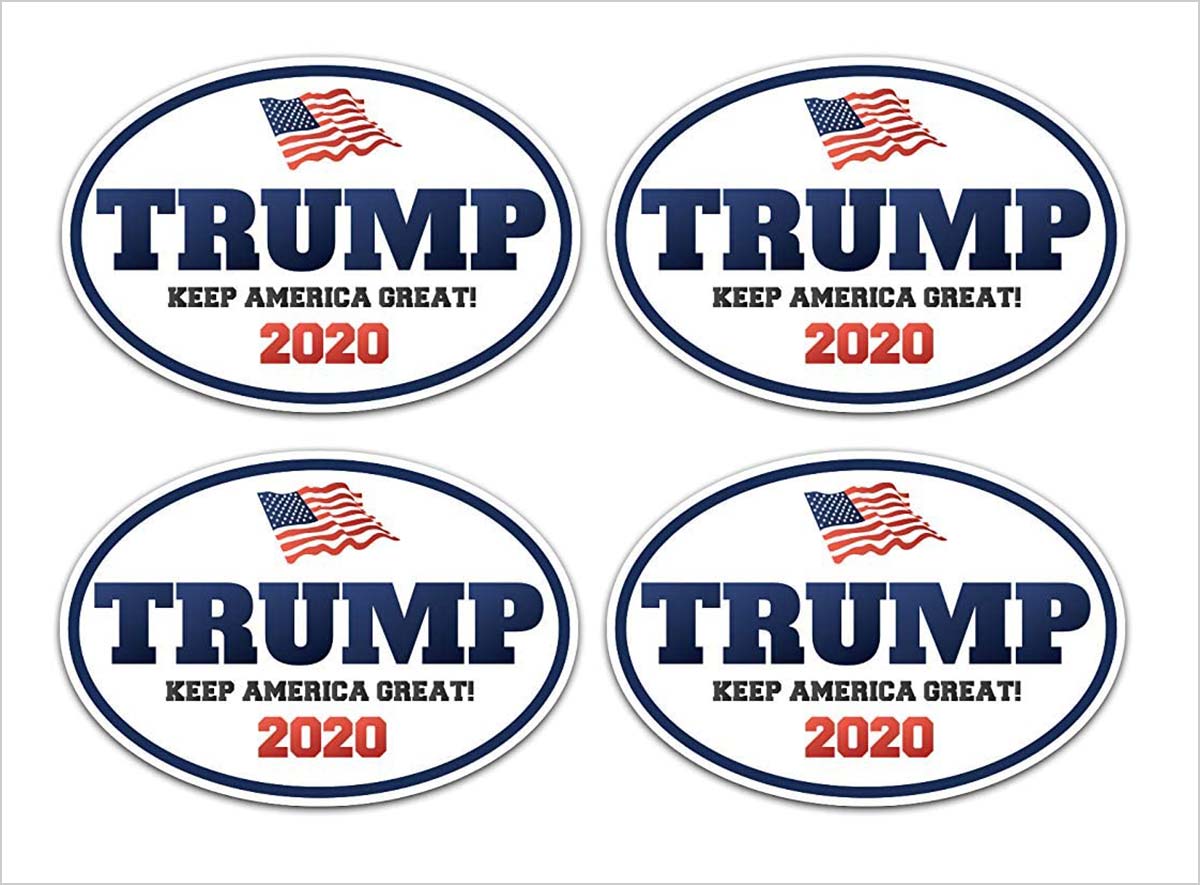 17. Trump 2020 – Make America Great Again –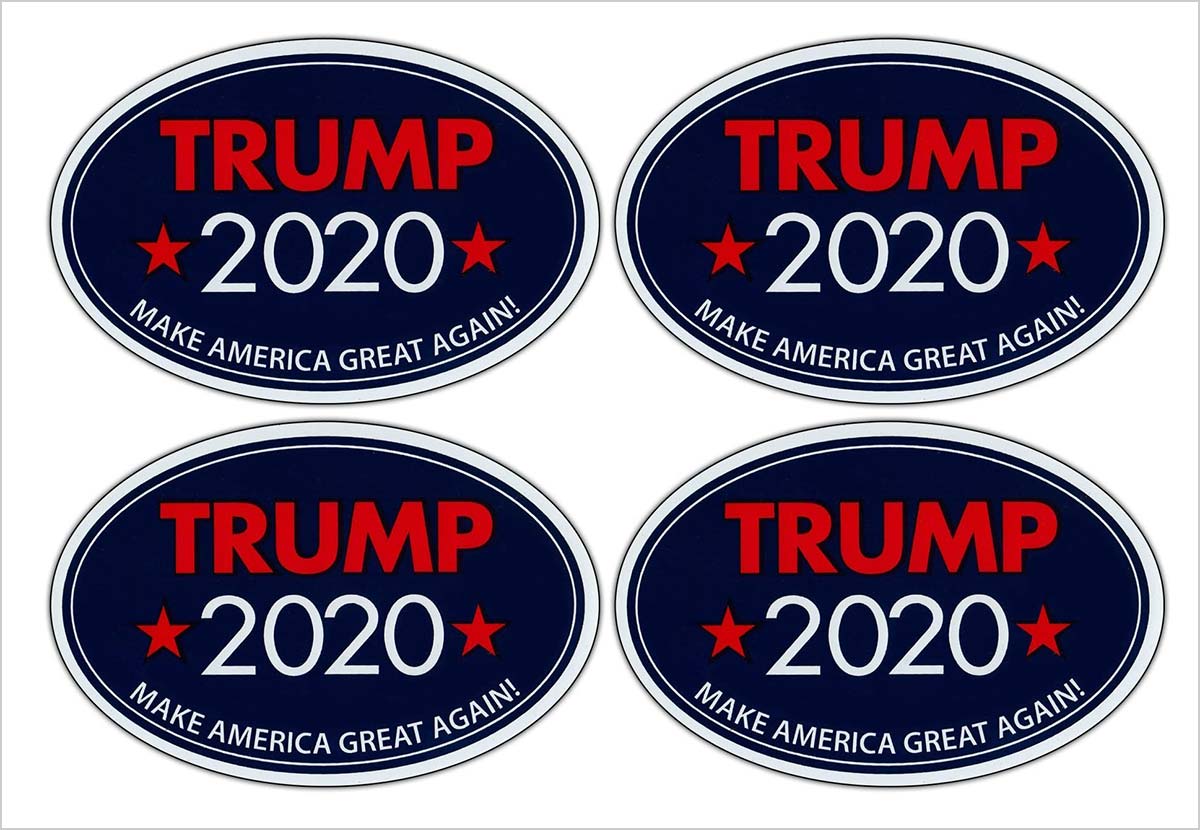 18. USA Vinyl Decal – Patriotic Bumper Sticker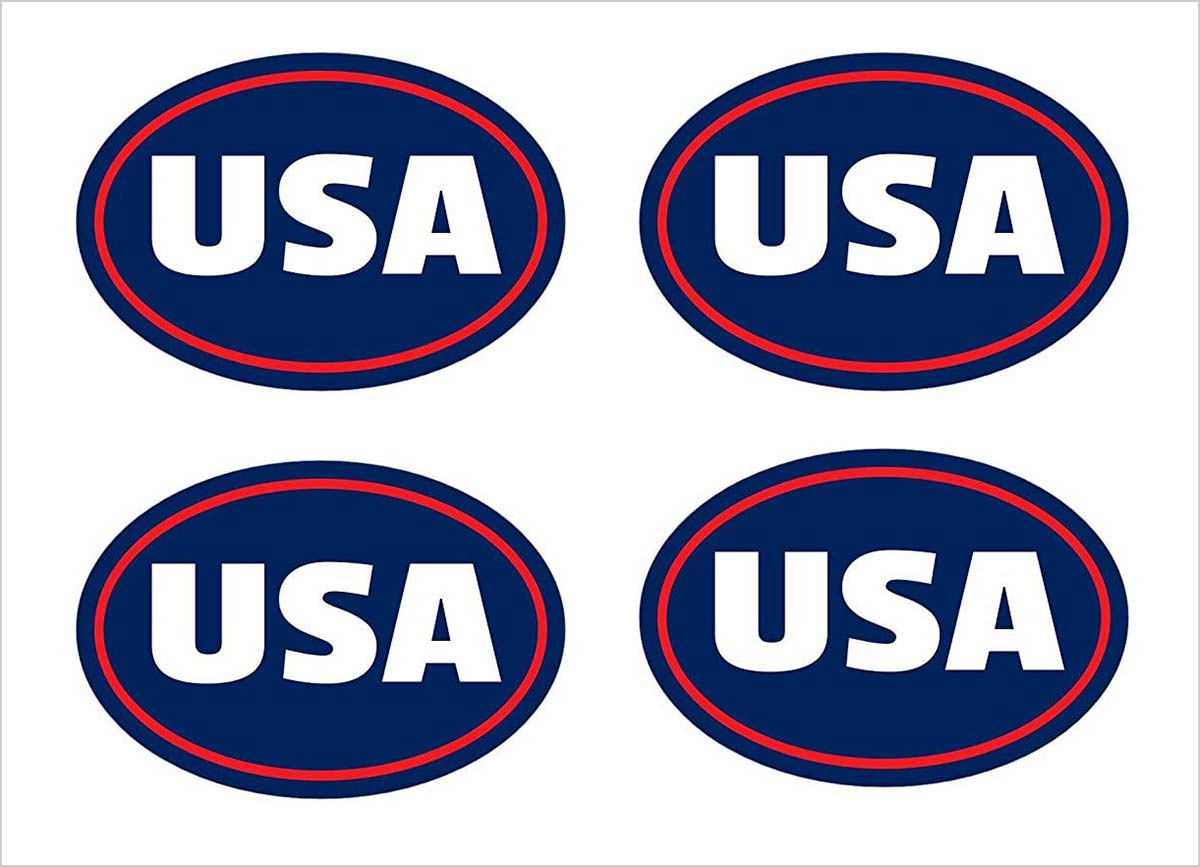 19. Joe Biden 2020 Making America Healthy Again Bumper Sticker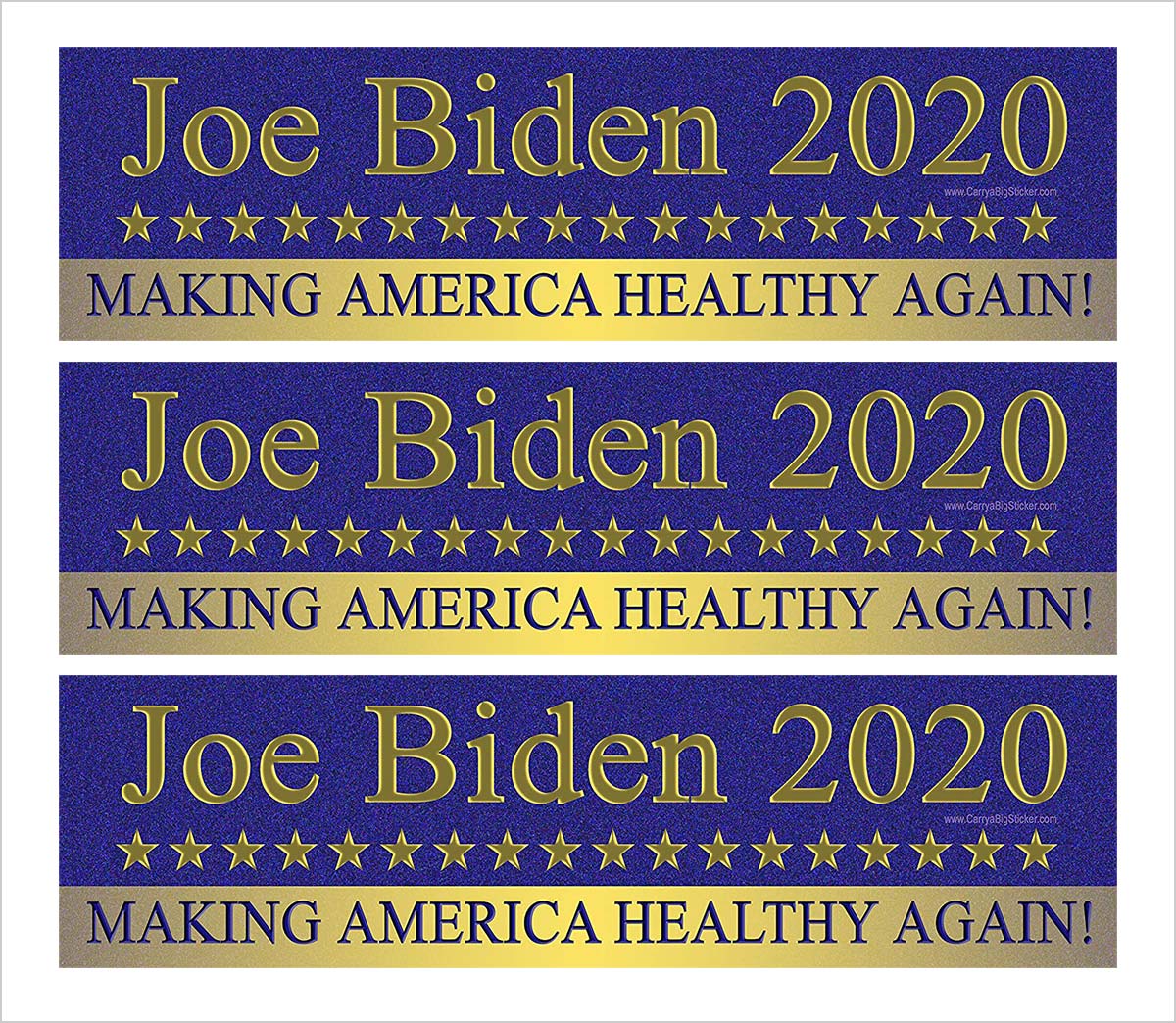 20. Stickers & Tees Vote – Car Magnet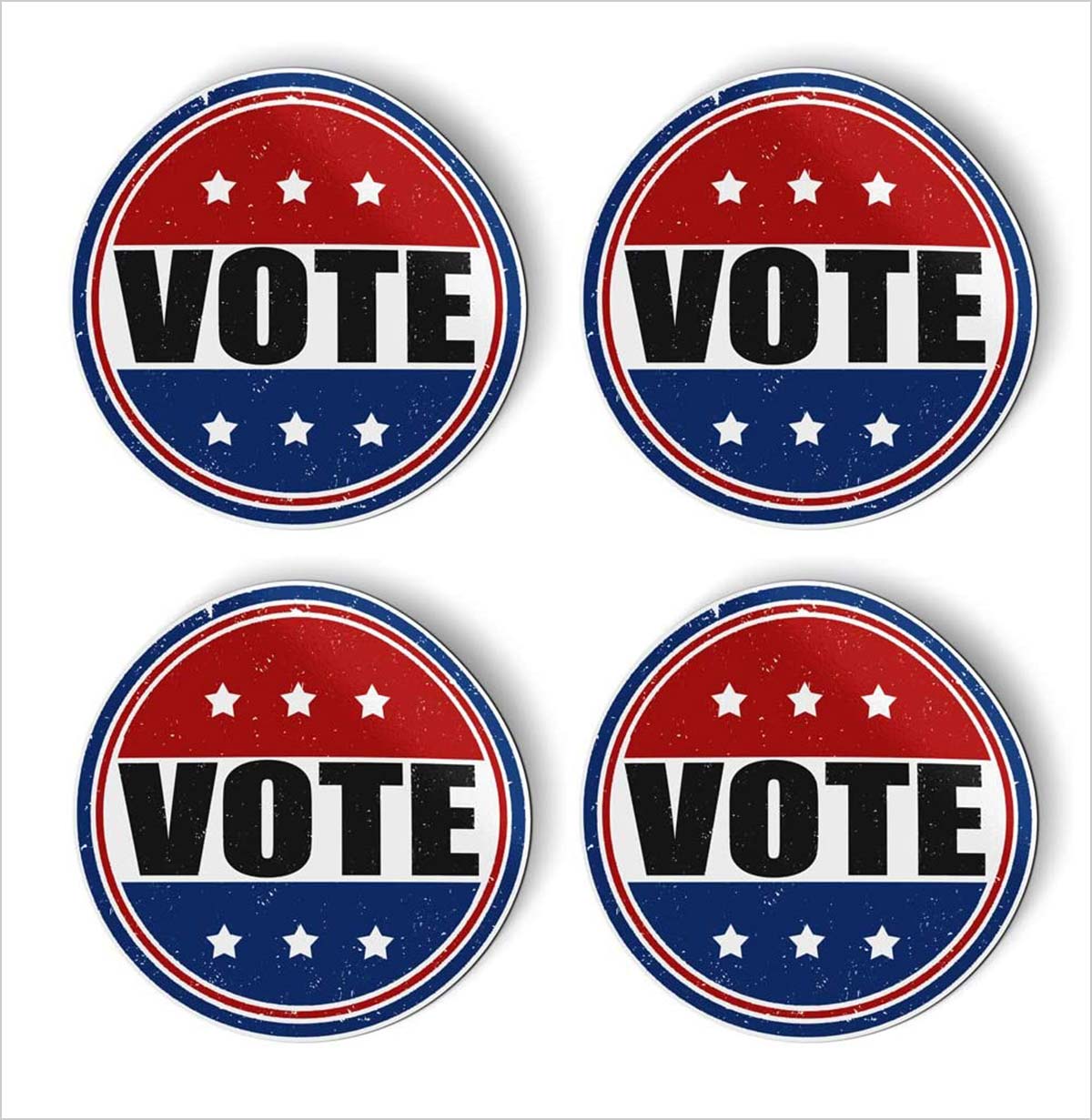 21. Crafted Brand Joe Biden Sticker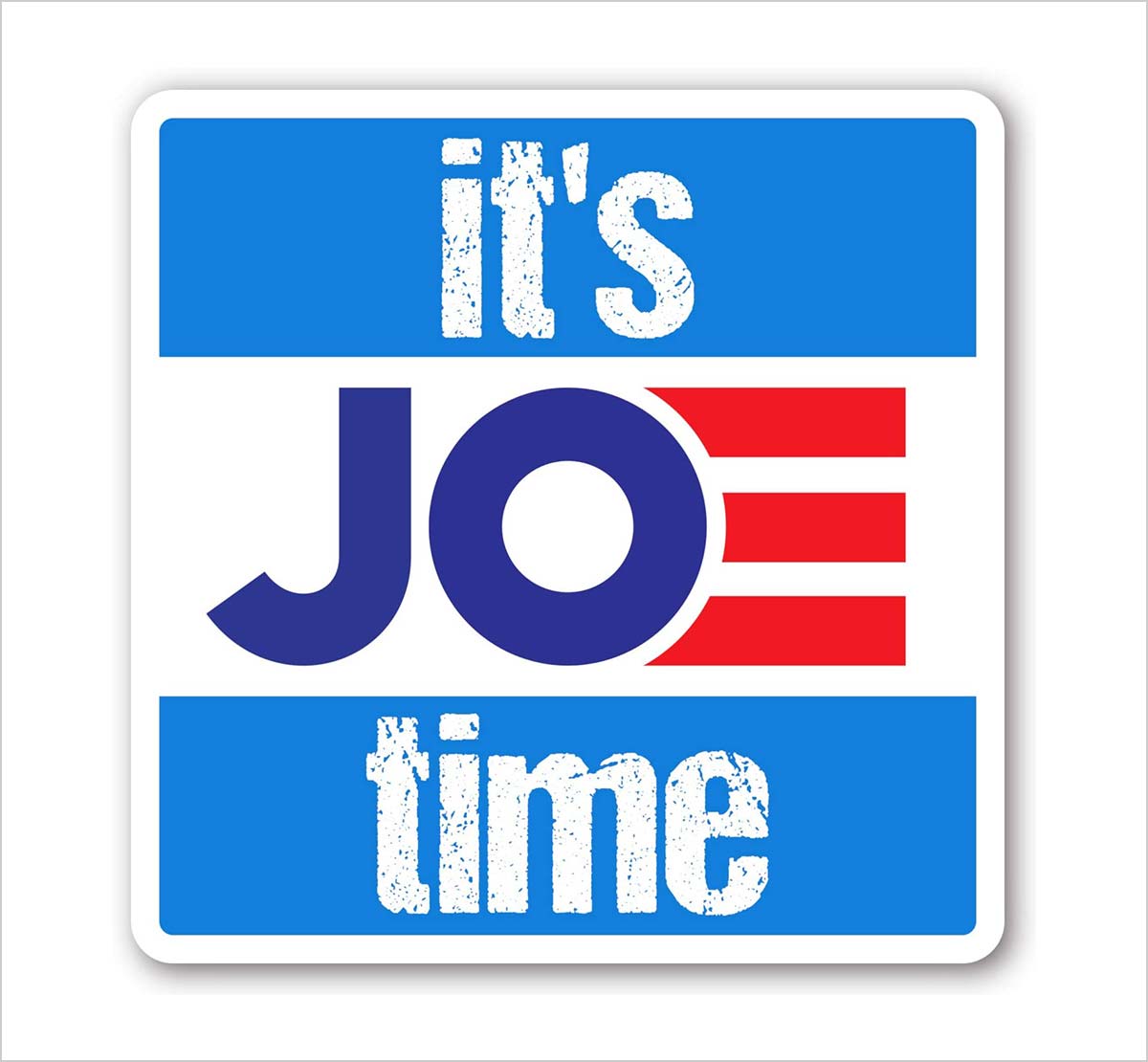 22. Funny Bumper Stickers, Vote Early Classic Round Sticker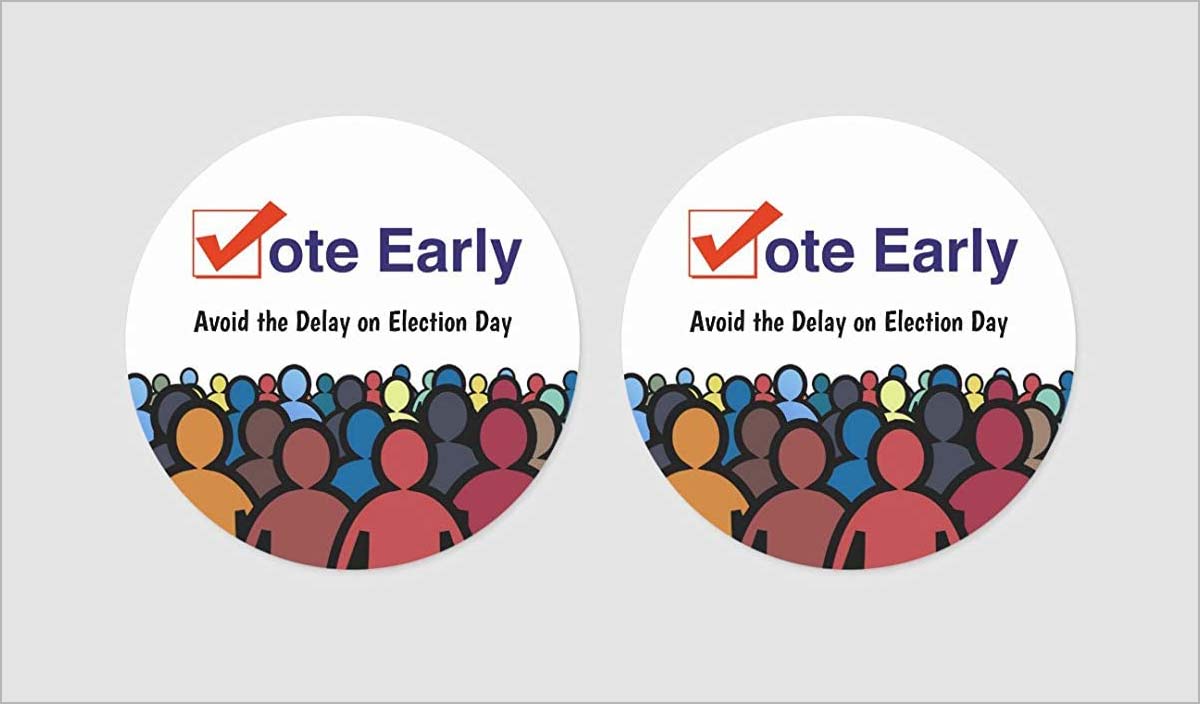 23. Stay Poor Vote Democrat Bumper Sticker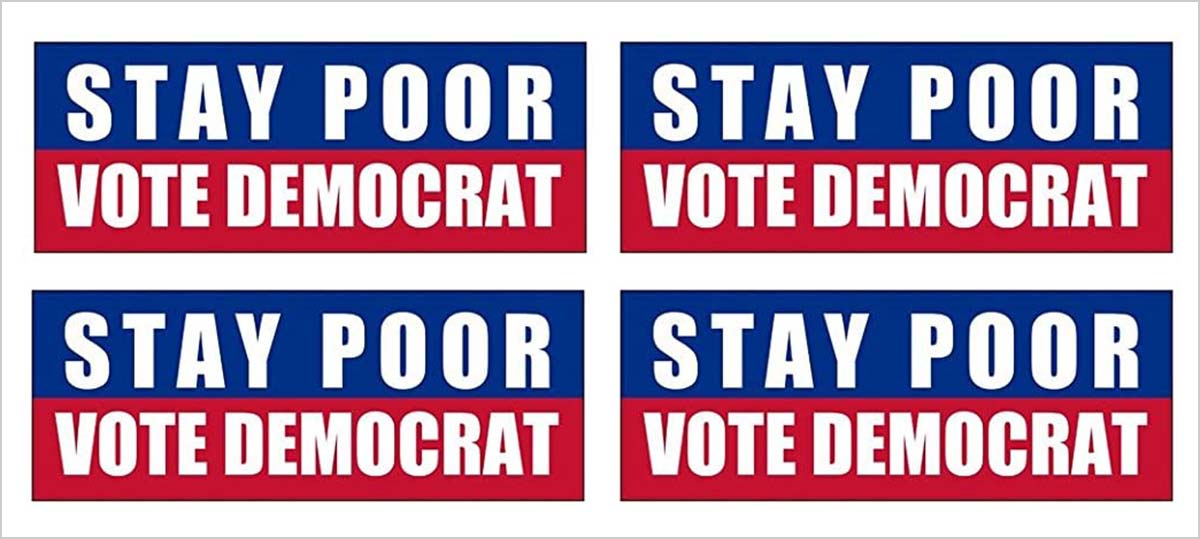 24. Vote Smart American President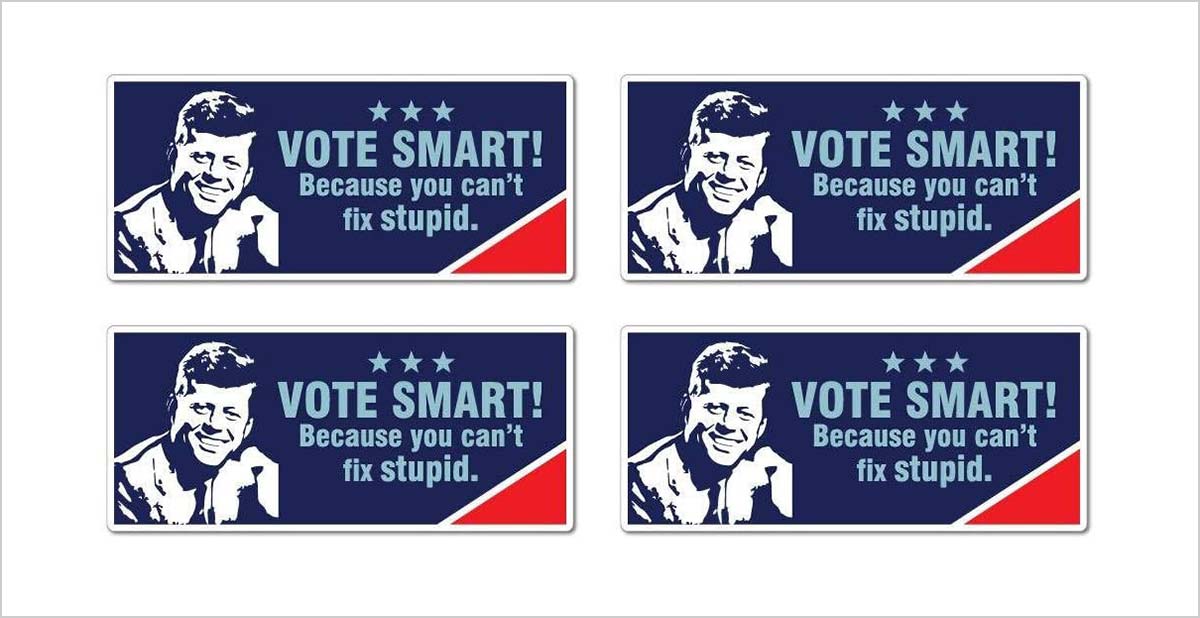 25. Vote Early and Vote Biden Bumper Sticker

26. Funny Bumper Stickers, Retro Vote, All Gear Classic Round Sticker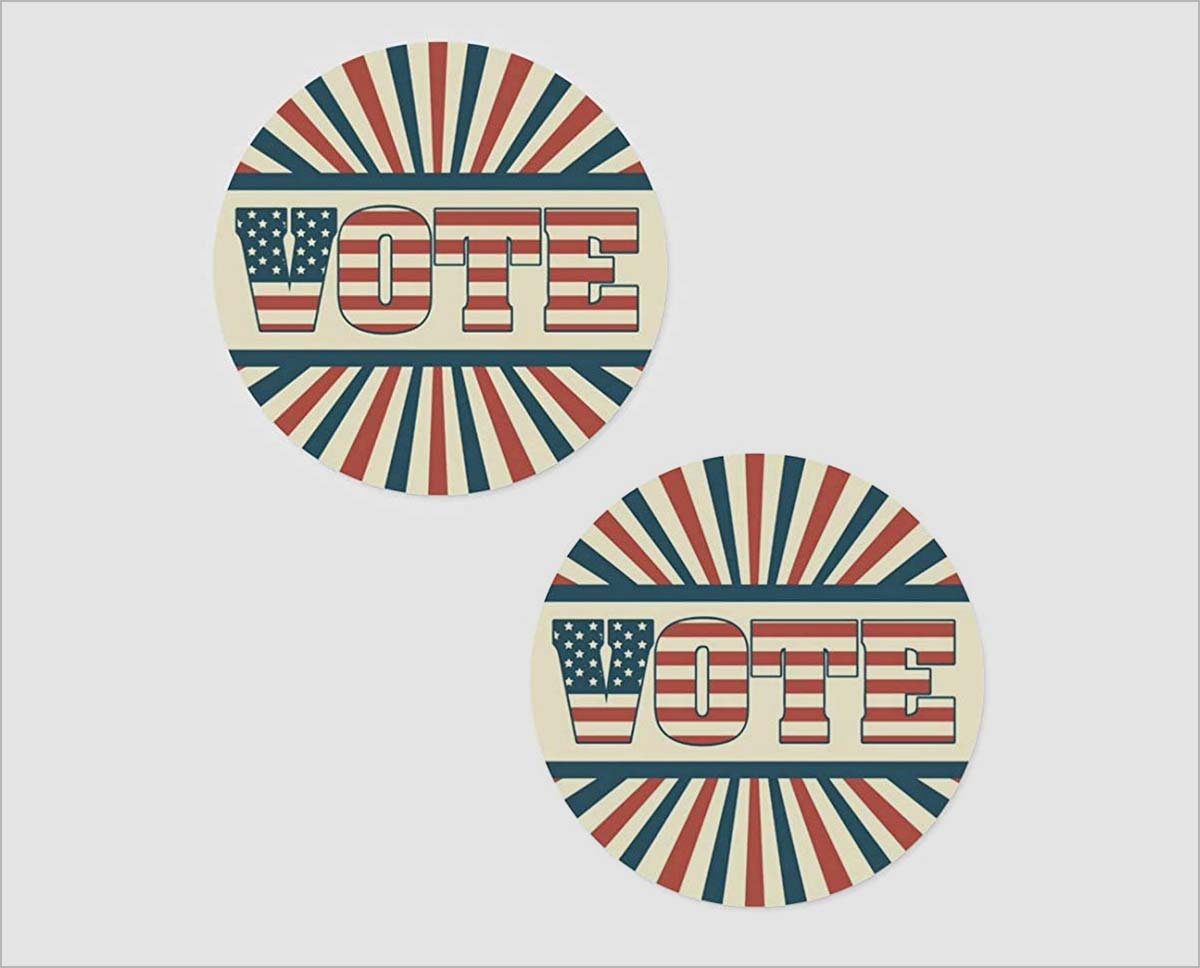 27. Vote Trump 2020 Sticker Car Sticker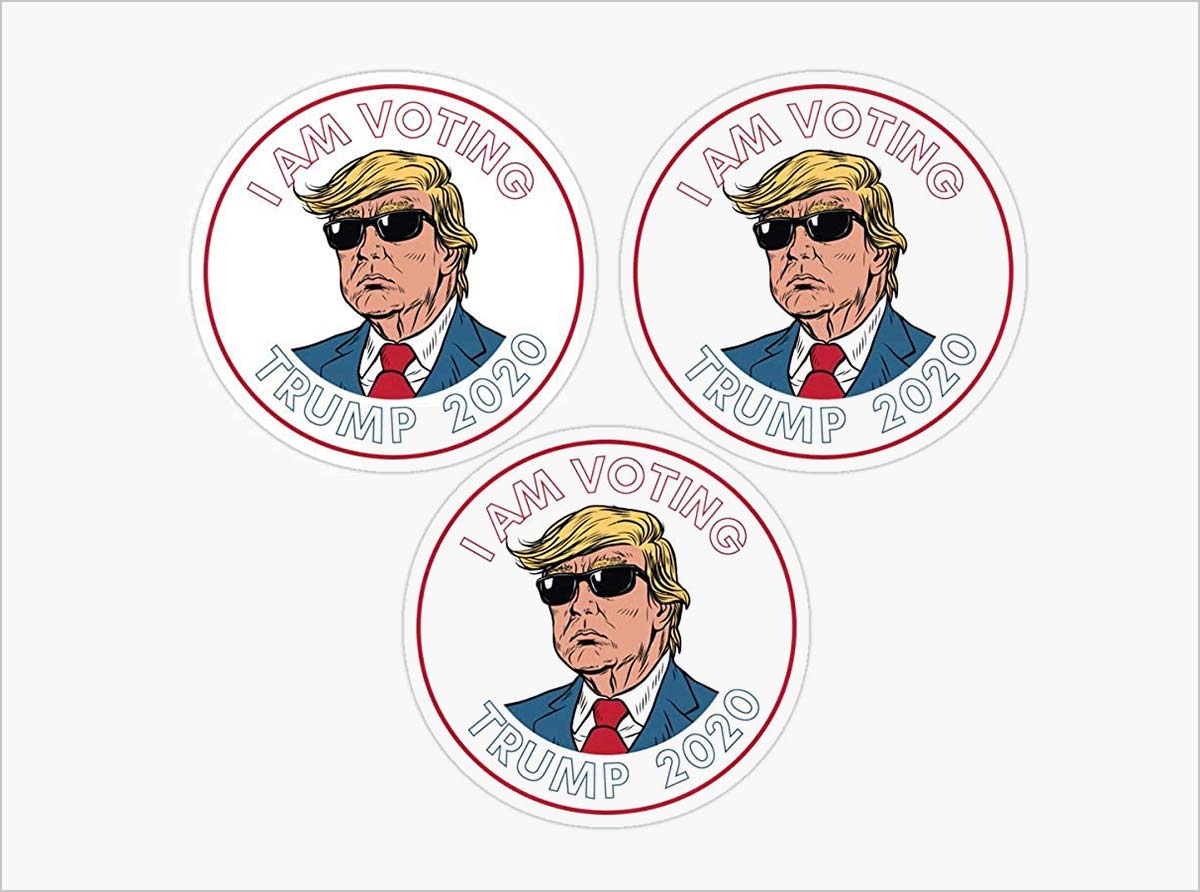 28. Bumper Stickers, Vote Car Magnet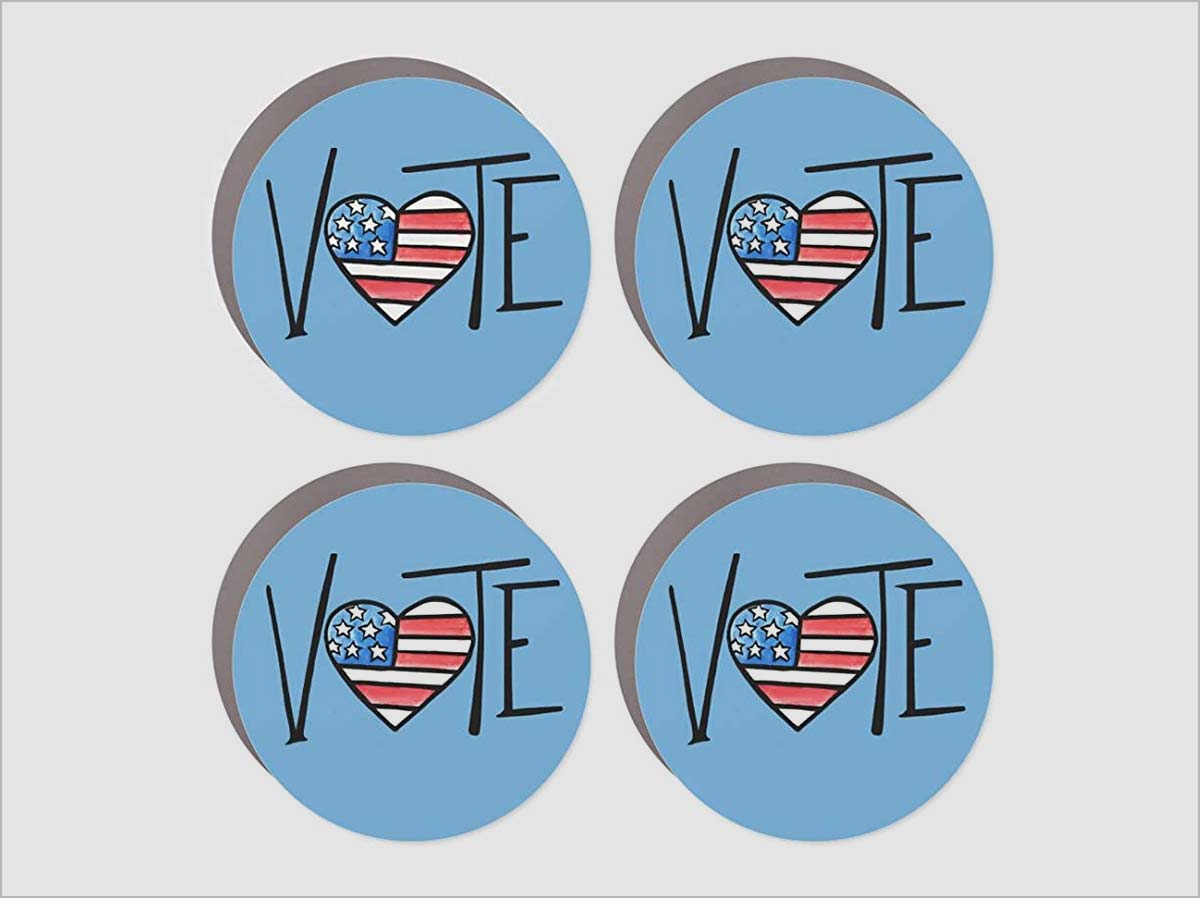 29. Vote Removes Stubborn Orange Stains Funny Sticker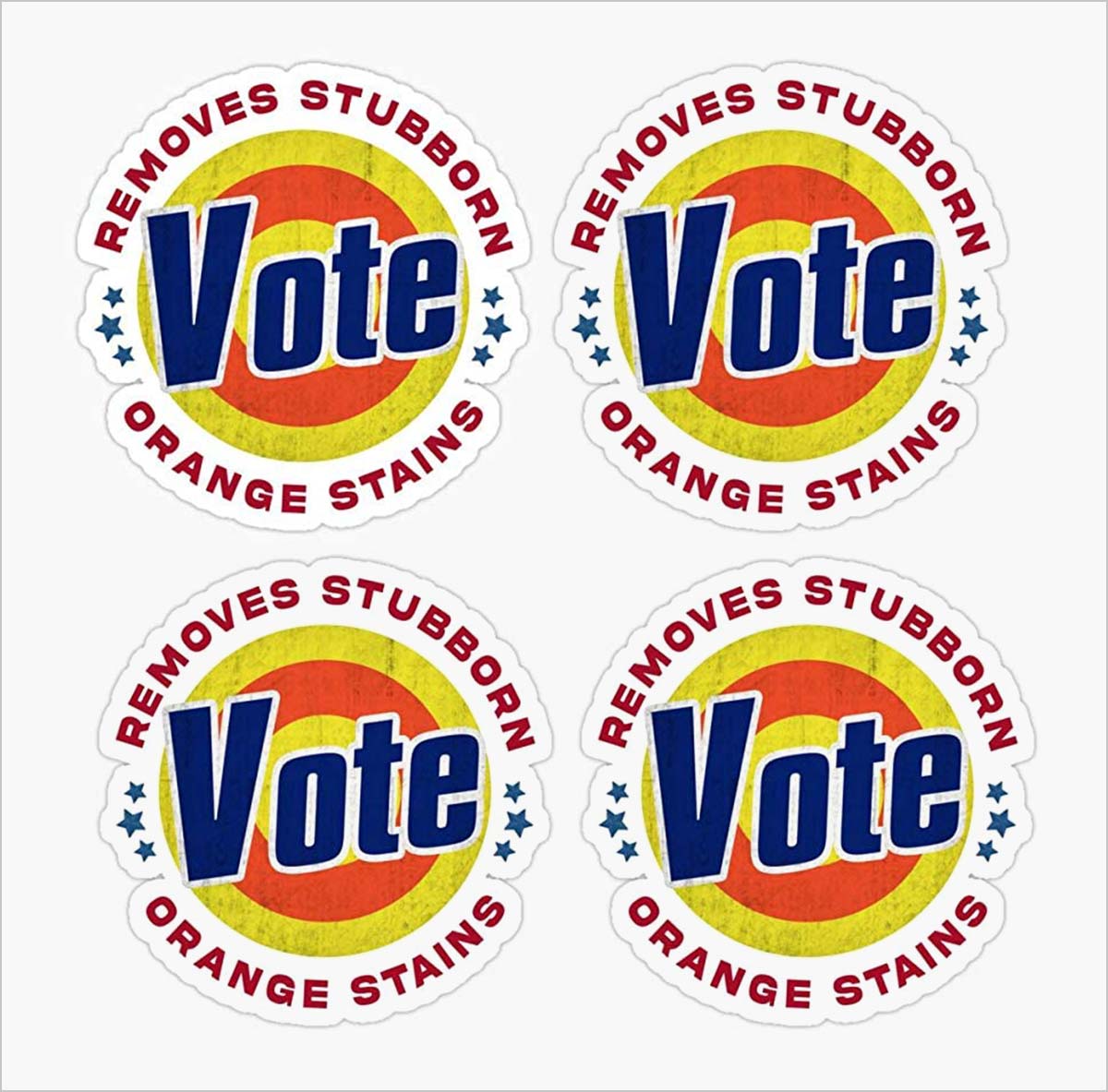 30. You Can't FIX Stupid. BUT You CAN Vote IT Out New Political Novelty Bumper Sticker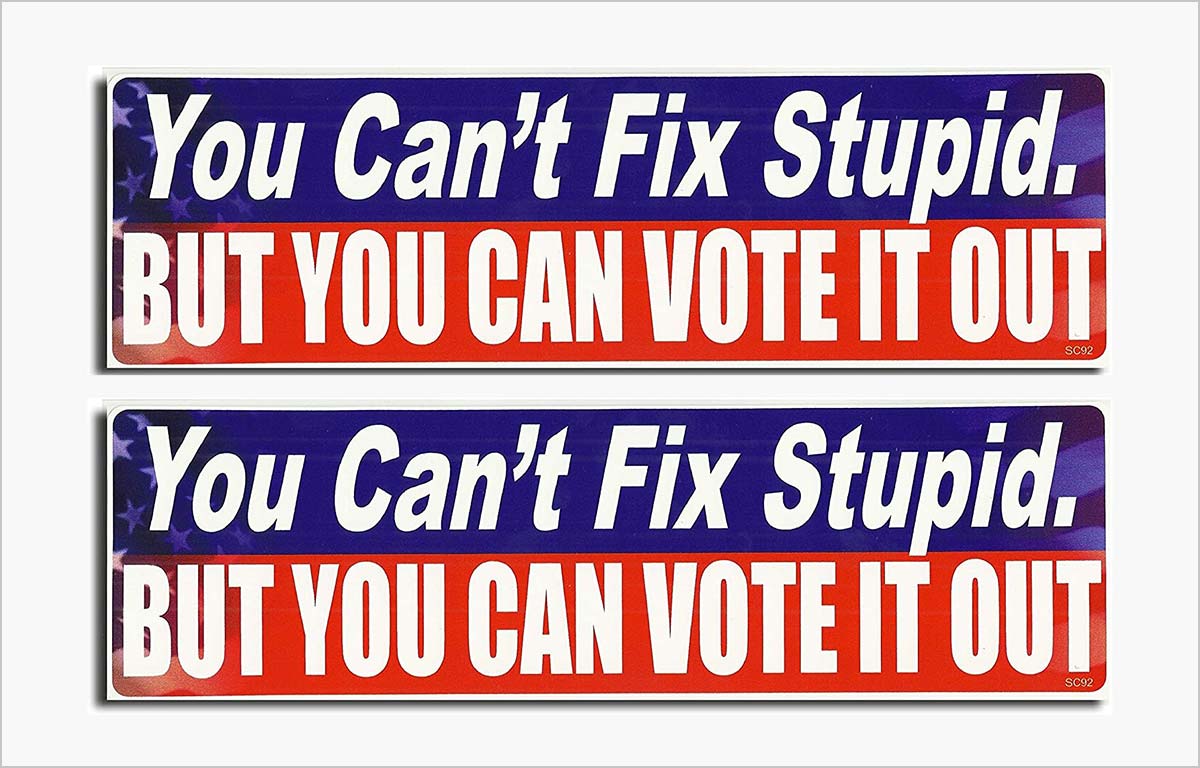 31. I'm A Nasty Woman and I Vote New Car Bumper Sticker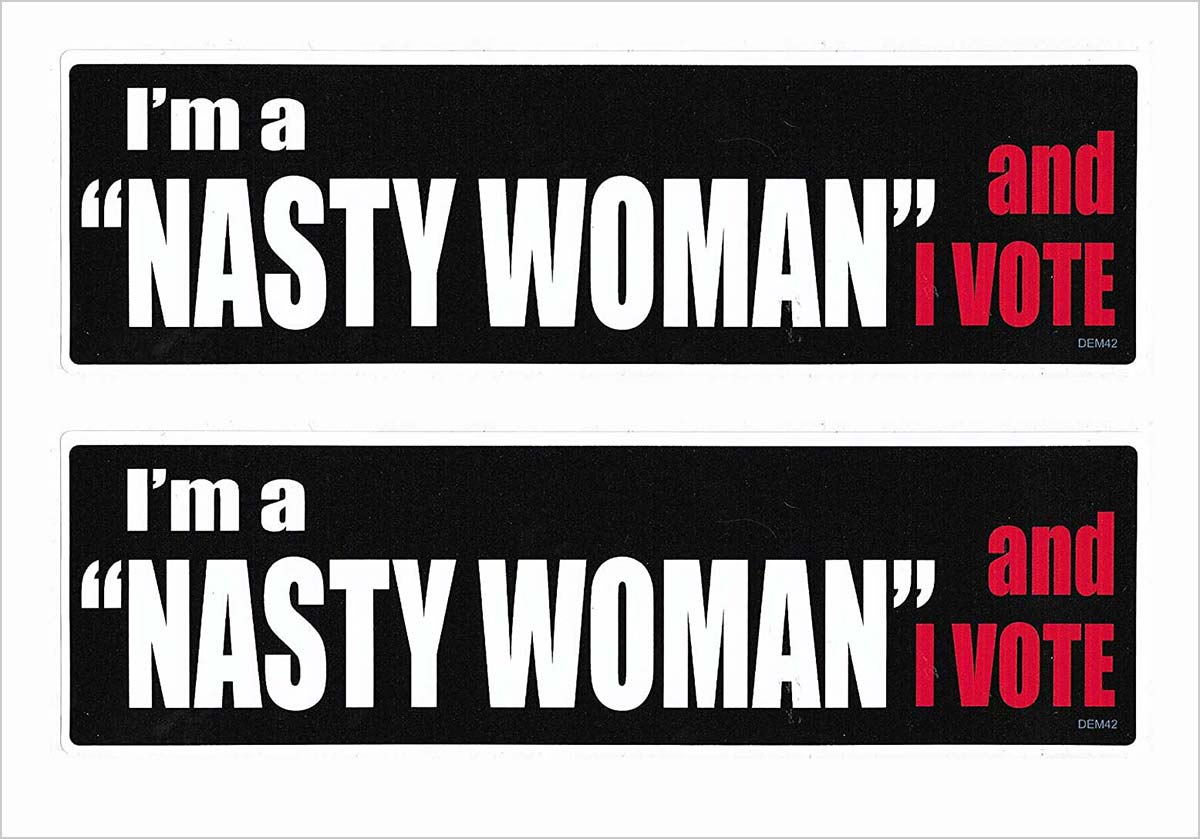 Recommended: