Hi there, hello there! How are you guys doing and what's happening in your work life? We want to know everything so, feel free to share that and more with us in our comments section. And before we move on to talking about that we are going to share in our today's blog, we would like to thank you for your interesting suggestions and valuable feedback and we would love to hear from you guys in the future as well.
Okay so, since we all love how Apple incorporates latest technology and make amazing things out of it – in our today's blog, we are about to share a free yet highly editable Apple Watch Series 6 Mock-up PSD file with you guys so, let us get started!
Now, we all know that whenever a new technology is used to create something – a product or service for that matter, it also opens new door of opportunities for a number of (relevant) people as well. For example; graphic and communication designers, with the help of their creative team members, can work on new strategies to promote the business, its products and services. Then there are developers who can work on making the products run on better and more efficient systems. It is literally like each department happens to benefit themselves with every new technique, specs, features that have been worked on in one way or the other.
So, when one of the biggest tech companies of the world launched two of their stunning upgraded products last month, many people were a little disappointed to know that the main thing was not going to be launched (that is the new iPhone). But did the company disappoint their audience and customers when they launched the newer and better versions of the Apple Watch and iPad Air? Of course, they did not.
Recommended: 10 Best Accurate Smart Watches For 2020
We are still excited about the new features and the stunning Apple Watch and we just cannot wait to share the best things about it with you guys. Keep reading to know more so, that by the end of this blog, you can end up having a bunch of crazy ideas to try on the Apple Watch itself!
Apple Watch Series 6 happens to be the best and the smartest products that exist on the face of this earth and here is why:
Apple claims that Apple Watch Series 6 is the fitness partner that fits on your wrist – meaning that you won't have to keep a physical journal to record your daily work out routine nor will you have to take help of an app to do it for you. Apple Watch Series 6 literally tracks all the ways you are active so that you can not only stay fit but healthy too. And that is what we need right now because well, all of us are glued to our laptop screens getting done and over with work and we just think that we do not have enough time to even run / jog / eat or drink healthy.
Recommended: Apple Watch Series 5 Mockup
We know that the entire world is facing this challenge of not getting enough sleep especially ever since the lockdowns were announced and now that, that is over and we are back to the new normal life, we are still struggling to get a good sleep. And that is not happening but with Apple Watch Series 6, even that can happen. It only measures your blood oxygen, it keeps you stay on the track quite literally and in general too and it is just there to create a peaceful environment for you as well by also keeping you connected with the ones you love and with the ones you work. Siri is also there – all upgraded and better to do everything for you.
Then there are kid and parent friendly features available too and we can bet that they are going to make everyone life so much easier and less stressful that you would want to spend on this Watch.
You must be wondering what you can do for the Watch, right? Well, it is simple – you can work on ideas that will help the Watch to be even better like applications and stuff to make the life of a user even more organized with proper healthy routines. You can also have these Watches branded for your team members, customers and business partners to celebrate a goal or two. And you can work on your ideas and demonstrate them for the stakeholders by using our free Apple Watch Series 6 mock-up PSD file. Yes, it is that simple and it will be worth it too. So, get your hands on our mock-up file right away and start creating smart & brilliant things today!
Feel free to share your feedback on this blog with us in the comments section down below and while you are at it, don't forget to share both the blog and the mock-up PSD file with your friends too!
Free Apple Watch Series 6 Mockup PSD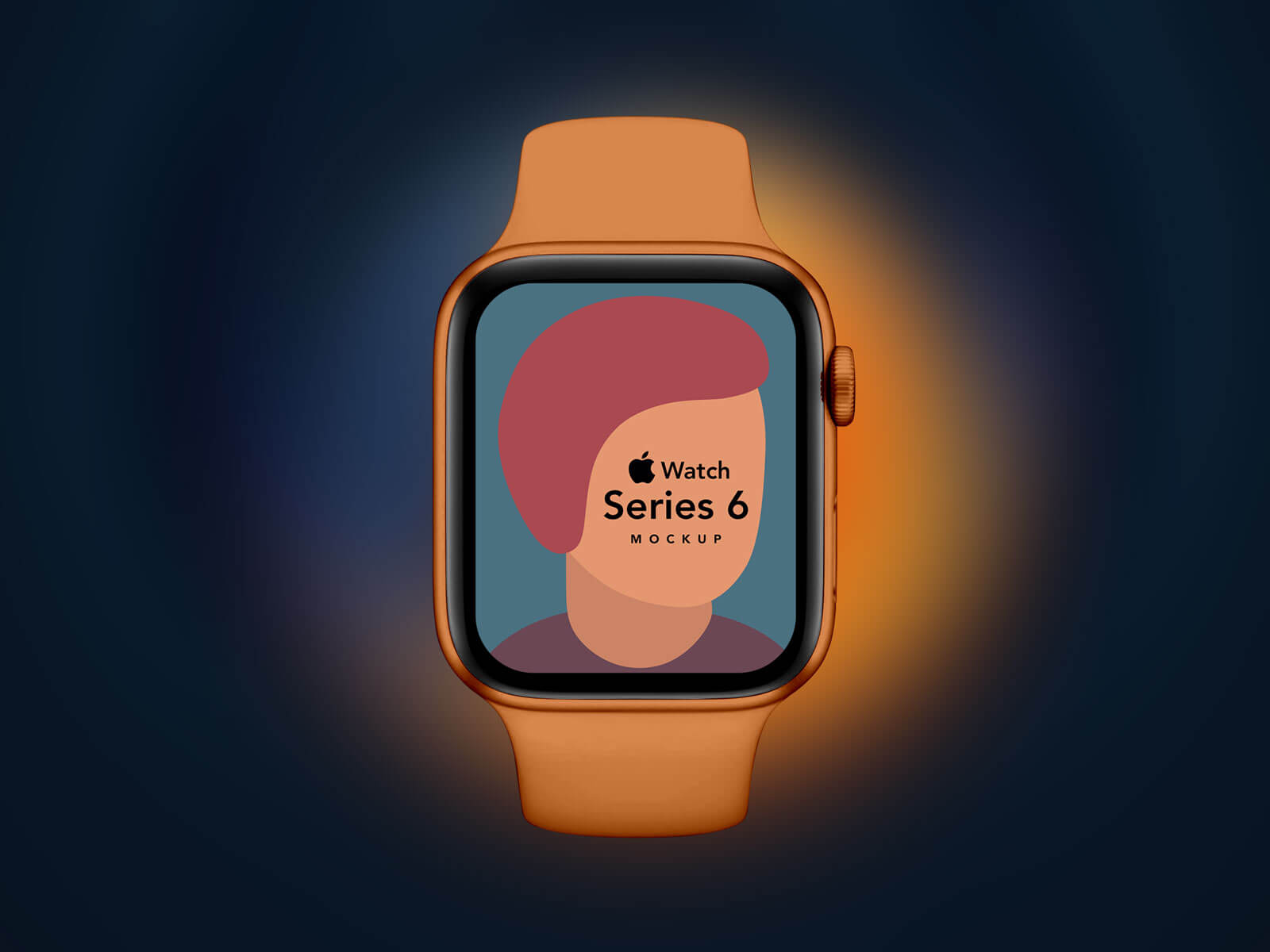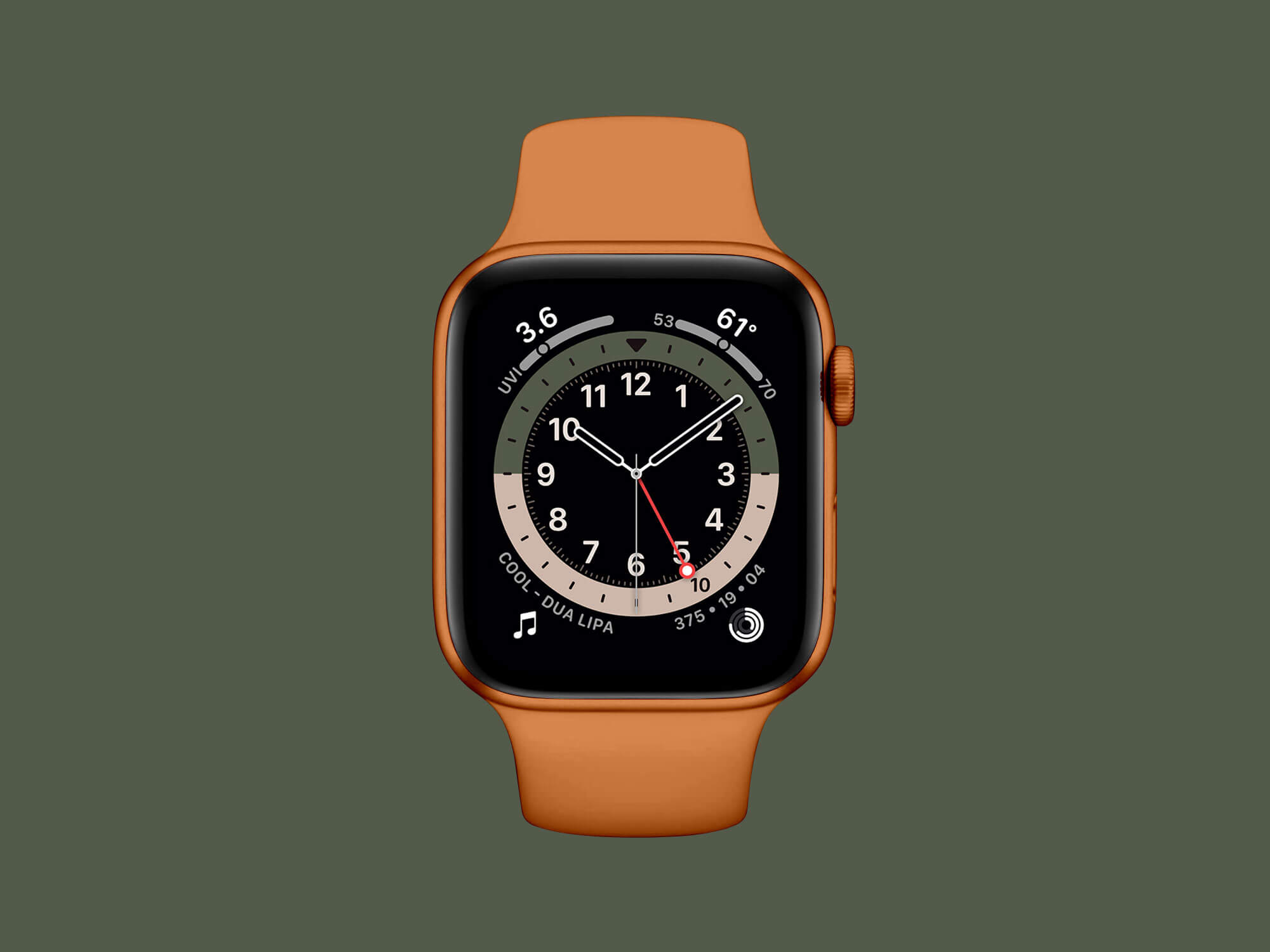 Available Format: Photoshop PSD
License: Free for personal and commercial usage
File Format: WinRAR
Mockup Resolution: 2000 x 1500 px
Apple Watch® and Apple Logo® are all registered trademarks of Apple Inc
Note:
1. Free Apple Watch Series 6 Mockup is allowed to share online (A Must Linkback to this page)
2. Say thanks if you like or share/tweet with your friends. That means a lot to me.
3. And don't forget to follow or subscribe to receive more high quality premium freebies & awesome articles only.
Download Apple Watch Mockup
Recommended: