Hello there everybody! We hope that you guys are having a great time reading our Halloween related ideas and are also planning to carve out some interesting designs on the pumpkins this year too, but you do know what's coming right after the Halloween, right? Well, if you still don't know then mark your calendars already and set reminders on your mobile phone if you may as November 3rd is the date when United States Presidential Elections will be held.
Keeping the importance of voting in mind, we decided to create sticker designs for you guys that you can use for yourself and can give to your loved ones too to show your support that you are going to vote because you want nothing but the best for your country. Now, we know that most of you guys must be confused after seeing the campaigns while we also know that huge groups of people have already decided who should they vote for and we think that is great as the time is short.
Those of you who are still confused, we are here for you guys and we would like to share what we know to help you understand the process better which might be helpful for you in making an informed decision. First things first; you need to understand why the current political party is not being able to perform well – if it isn't, that is and what must be done to move the country in the forward direction. Secondly, you must also do your research on things like if the other political parties that exist have that in them to do anything better, if yes, what those things are, how much they can provide to the country etc.
Your third step should be to make yourself aware of the problems that you might not have to face but the problems exist for the less privileged ones which means that those problems must be acknowledged and eradicated. Fourthly, know that, that you have the power to change the numbers quite literally with one single vote of yours. You have the power to make your life better and the ones who are younger than you – the ones who cannot vote would be forever thankful to you for this tiny yet impactful action of yours.
With your vote you can stand up to the injustices not a lot of people talk about or acknowledge, with your vote you can help the common man get access to the public transport, better education, better standards of living, better jobs too, with your vote you can also make space for the ones whose voices are shut down for reasons like they are the people of color, or that they are women or transgenders or immigrants etc.
With your vote, you make sure that you are not giving up on yourself, on your fellow humans, on your country's systems and the country itself. Your votes are important and they matter because you literally pay taxes and you have all the rights to know where that money is being spent on. Because tax money must be spent on building better hospitals, educational institutes, and things that can benefit the common people of the country. We also personally think that spending tax money on things to be prepared for war(s) is not a good idea but well, who does not want to flaunt away how many missiles they have and how many tanks they own, right?
You can make your voice heard by literally just voting (for the right persons and for the right political parties). We would not want to get into the debate of who should you vote for because we believe that, that is a personal choice and one must not influence other people's views especially if that person has not asked for guidance or discussion but we would do want to mention it here that you can analyze the situation to know and do better.
Okay now, let us talk about what we have created for you guys and why! Anything and everything that is designed and used to run political campaigns has an objective for example to spread awareness, to encourage people to come out of their houses and cast their votes, to let people know how important their votes are and to help you guys do that within your circles as well, we have created free Biden, Trump – Vote America sticker designs in Ai and PNG formats and we would love it for you guys to have these printed and spread wherever you can.
You can also use these files of the free Biden, Trump – Vote America sticker designs to get your hands on the stickers that you can share with your work friends as well so, what are you guys waiting for? Download the files right away, see if you would want to create your own designs and use them as much as you can!
Free Biden, Trump, VOTE America Sticker Designs in Ai & PNG Formats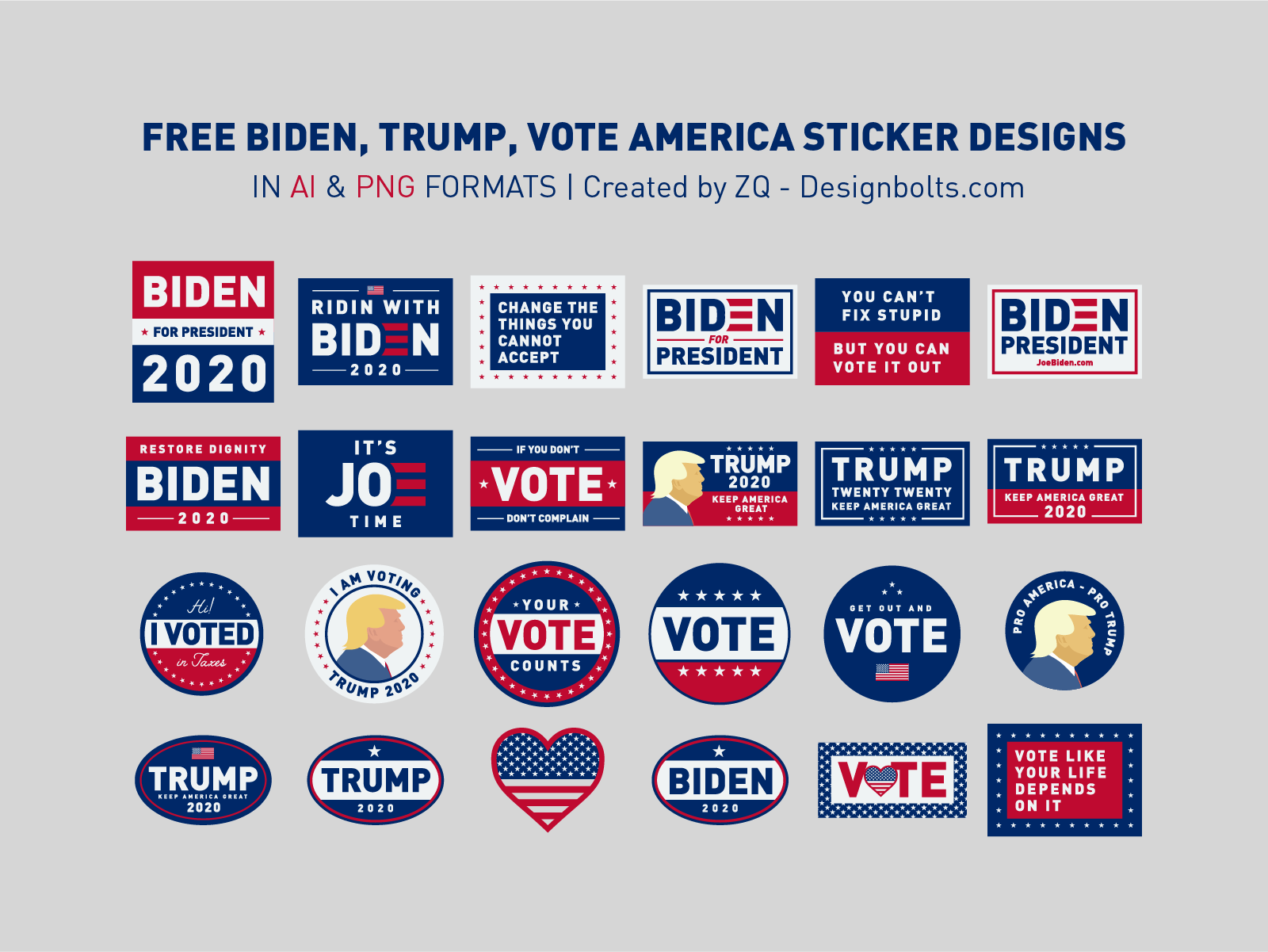 Example: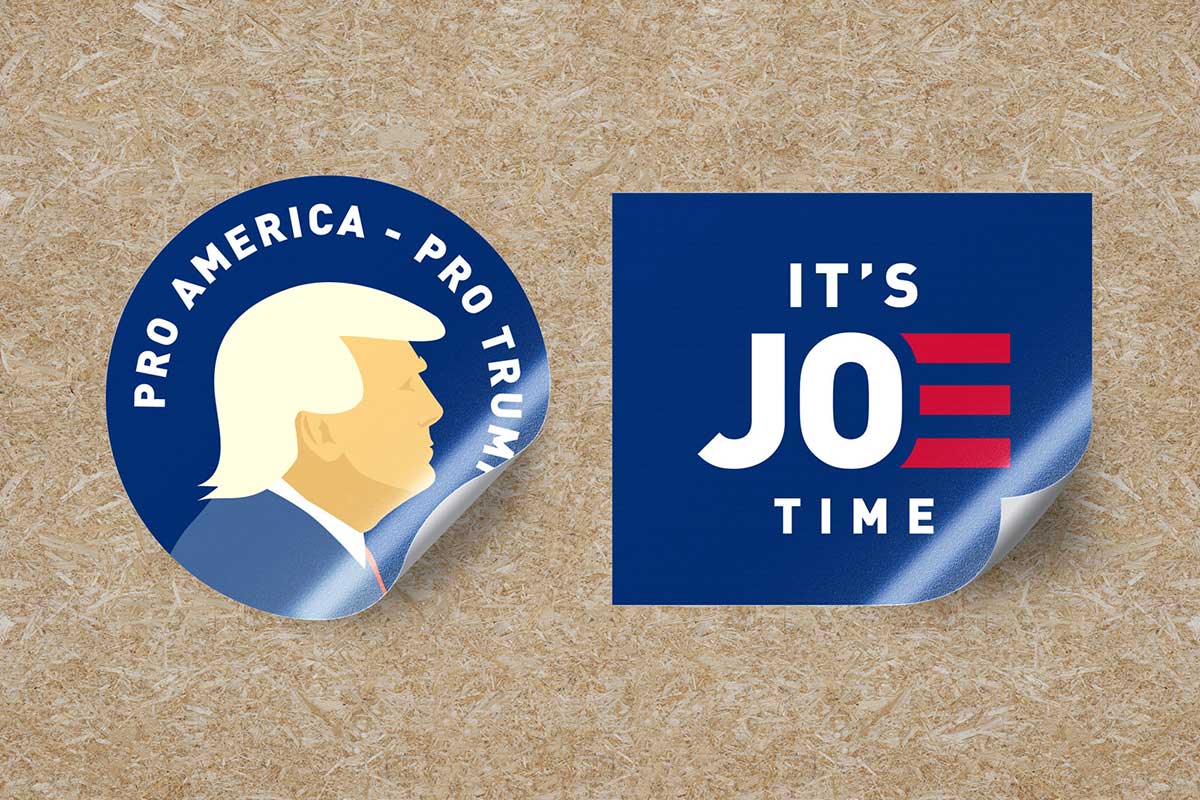 Closer Preview of All Vote Stickers: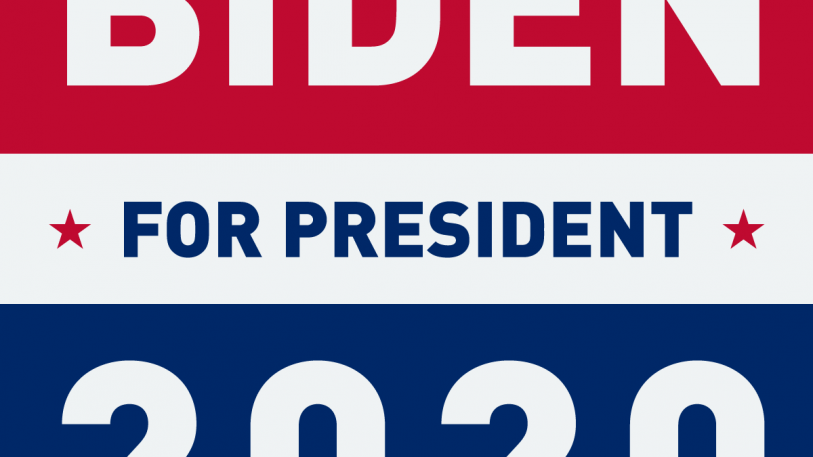 Available Format: Photoshop Ai & PNG
License: Free for personal and commercial usage
File Format: Zip
Font Info: Dinot Extra Bold
Note:
1. Free Stickers are allowed to share online (A Must Linkback to this page)
2. Say thanks if you like or share/tweet with your friends. That means a lot to me.
3. And don't forget to follow or subscribe to receive more high quality premium freebies & awesome articles only.
Download Stickers
Recommended: