Hi there friends! First things first; thank you all so much for your overwhelming response on our previous blogs and creative design ideas. We are sure that with our content, you are able to work on amazing personal & commercial projects.
Earlier this week, when we were going through our comments section, we got to read a few interesting suggestions & requests from you guys and we decided to pick one of those to create a mock-up PSD file so, here we are with our free chocolate packaging mock-up and a bunch of easy to follow design tips that will help you make stunningly attractive chocolate packaging for your own brand or for your clients' you are associated with. Let us get started!
As you guys know that the holiday season is going to be starting soon and keeping that in mind, we would like to suggest you create relevant packaging designs for the upcoming season. Now, this free chocolate packaging mock-up PSD file that we have created for you guys will help you in a number of ways for example; you are that chocolate brand that's planning to revamp the existing designs as you have like tons of ideas in your head and you would want to see them on the product itself. Or you are someone from the ad agency side and you just got assigned to share multiple design options for the fall season.
There are chances that you are someone who is about to launch a new chocolate brand in the market and you want to keep the packaging design super stylish, attractive and of course, irresistible so, that you can stay ahead in the game. For all such reasons and more, we want you guys to drop everything else that you are doing and keep reading the blog because the ideas that we have for you will help you become the talk of the town – in a good way though!
If you have the resources that can help you get away with the time constraints, then your first packaging design idea must be to work on different Halloween themes. It is totally up to you to pick a specific theme and go about it or you can also work on the design ideas considering your audience for example; for kids and youngsters, you can think of cool & adorable design ideas like the classic old Jack-o'-Lantern, bats and ghosts and for adults, feel free to incorporate scary themes like haunted houses, maybe even a graveyard, skulls, witches etc.
Then soon we will be celebrating Christmas too and for that, you not only have ample time but we think that you must work on the ideas that revolve around reunions, family dinners, catching up with friends and loved ones etc. to make things even more fun. After that, there will be the New Year Eve as well as the day of the New Year and if you are not prepared to celebrate that, then know that you gotta! Since 2020 has its bad days and we are hoping that 2021 brings better ones, we can bet that you and your audience and customers will be happy to see a creative touch on their favorite chocolate packaging.
Also, if you do not feel like working on holiday ideas, then what you can do is that you can pick a relationship, an individual or even one of the hit Netflix seasons to create the chocolate packaging designs. You must be wondering why so, we want to tell you that people who love a certain character from a movie, a season or even from famous comics, they also enjoy relatable content that comes after. Oh, and we can bet that you guys must have seen t-shirts, coffee mugs, posters, journals, calendars, mobile covers and so much more that have a cool photo of an actor or their quote from the drama serial and people obsessing over that particular item.
It is always a great idea to be as relatable as possible because the audience loves just that, that the brands they spend their money on, think about them and also create and offer stuff that is not just useful for them in one way or the other but such packaging design items can also be kept and shared as souvenirs as well.
So to design a chocolate packaging design, you guys need to first work on the theme and then the copy and design elements to complement the overall look. Always make sure that the copy is interesting enough and that it can also speak to the customers too. Then comes the finish of the wrapper itself and you have to make sure that it is of top notch quality. Never compromise on the packaging finish (ever) and you will see that you are sold out in like hours.
With our free chocolate packaging mock-up PSD file, you will be able to create as many design options to share with the team lead / client as you would require and we can bet that you will bag the contract within seconds. So, get your hands on the file already and start making pretty packaging right away!
Free Chocolate Bar Packaging Mockup PSD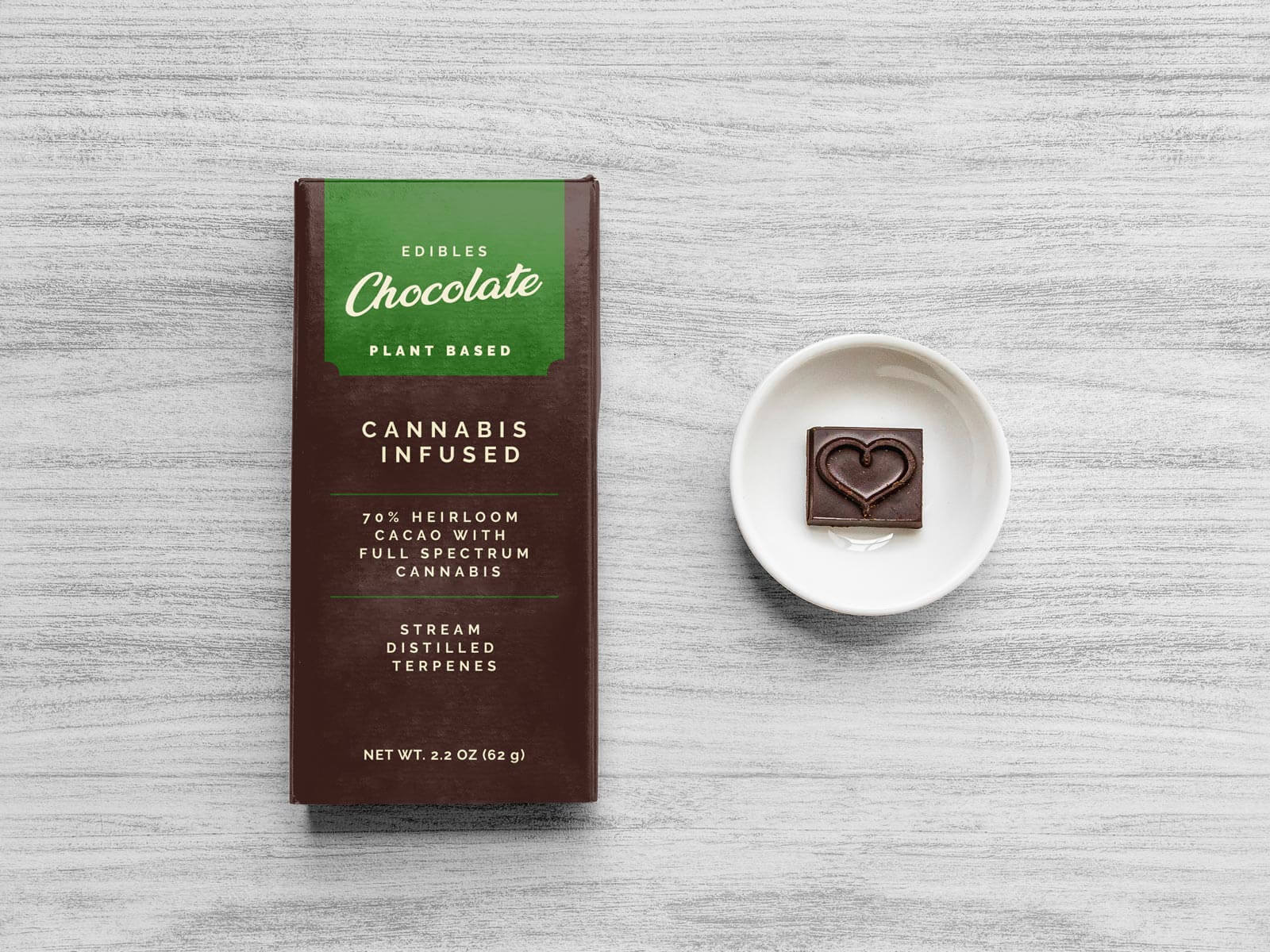 Available Format: Photoshop PSD
License: Free for personal and commercial usage
File Format: WinRAR
Mockup Resolution: 3000 x 2250 px
Note:
1. Free Chocolate Bar Packaging Mockup is allowed to share online (A Must Linkback to this page)
2. Say thanks if you like or share/tweet with your friends. That means a lot to me.
3. And don't forget to follow or subscribe to receive more high quality premium freebies & awesome articles only.
Download Chocolate Bar Mockup
Recommended: