Hi there friends! How is your work life treating you these days? We hope that all is well and that you are finding our blogs and mock-up PSDs super useful for your design projects. In our today's blog, we will not only share our free closeup t-shirt mock-up PSD file, but we will also share a bunch of most effective design tips as well. Keep on reading this blog if you are interested in making brilliant t-shirt designs!
In our previous blogs, we have mentioned how customized stuff is always loved and purchased because there is this sentimental value attached to it and of course, it is also worth the hype as well. For example; it is your best friend's birthday and you want to surprise them with something that they would be able to use for years to come so, you go to Google for gift ideas and despite the fact that there are thousands of options available right there, you just cannot decide what to get.
Want to know why that happens? Well, one of the reasons is that you love the fact that you are friends with the said person, and you want them to make them happy and random suggestions on Google do not understand your sentiments. You want to put in the extra efforts so, that you can see your favorite person smile because of you, and because of the present that you got them. You can only make that happen if you get something made for them and no, we are not talking about customized cakes or cupcakes here, but you can think of them as the side gift too.
With a customized mug, notebook / journal, jacket or even a t-shirt, you can actually make them know how important they are for you and how you love going that extra mile just to make their special day even more special. Now, there are multiple ways of having a t-shirt customized but we have shortlisted a few ideas for you to use for your loved one's birthday, anniversary, graduation etc.
Recommended: 50+ Best T-Shirt Mockups
We would love to go for ideas that include the person's name or date of birth written in super cool fonts that also go with their personality. Or a series of how you guys met each other and the things that you love about them – one incident, favorite memory per t-shirt also sounds like a good plan and they will get a number of t-shirts to wear depending on their mood too. You can also have their favorite cartoon, movie character or superhero drawn on the t-shirt as well.
Then there are things that our friends are fond of saying or eating or reading and the best present would be if we could remember and then make that a permanent memory for them by making it a t-shirt design. We would also love to suggest you guys having quotes written and designed on the t-shirts for their big successful project or for them getting their dream job etc. Just know that there are so many things that can become a perfect gift for anyone.
Also, designing a t-shirt is one of our most favorite things but we also know that with our free closeup t-shirt mock-up PSD file, you guys will be able to create so much more in like minutes.
Another great thing about our mock-up PSD is that you will be able to demonstrate your creative thoughts and design ideas and interesting ideas to your clients and team leads if you get assigned a task in which you have to present branded t-shirt designs for corporate gifts, uniform for the team members etc.
Now, the question is how to start working on a t-shirt design and the answer is all you have to do is to follow our effective design tips to impress your clients and customers:
First things first, understand the requirements of the design before you start working on the project. What is required from you & your team members? The theme, sizes, tonality and options – get to know all these things. As you would know that corporate gift ideas must be something serious but there are many organizations that believe in the idea of going casual too as long as it does not hurt anyone's sentiments.
For branding themes, always make sure that you keep the brand relevant by picking the colors that complement the business, company and its people. The logo and tag line must always be there unless not required as per the design brief. Also, feel free to make at least two options for every branded creative thought – one with the main logo and the tagline and the other one where you are subtly more focused towards the occasion like a new merger, welcoming a new team member on board and stuff like that.
So, what are you waiting for? Get your hands on our free closeup t-shirt mock-up PSD file and start making attractive designs for yourself, for your online shopping store or for your client.
Free Closeup T-Shirt Mockup PSD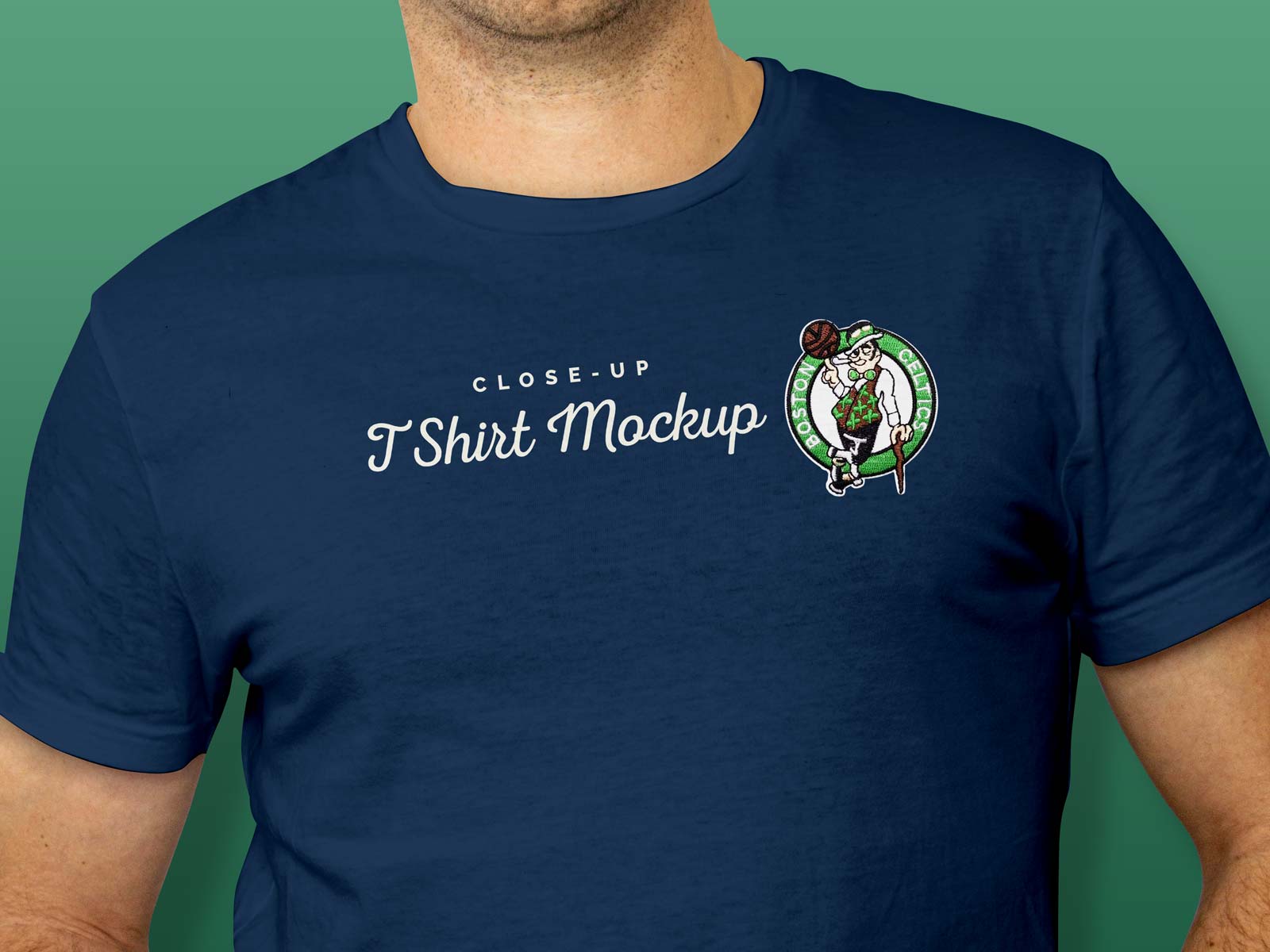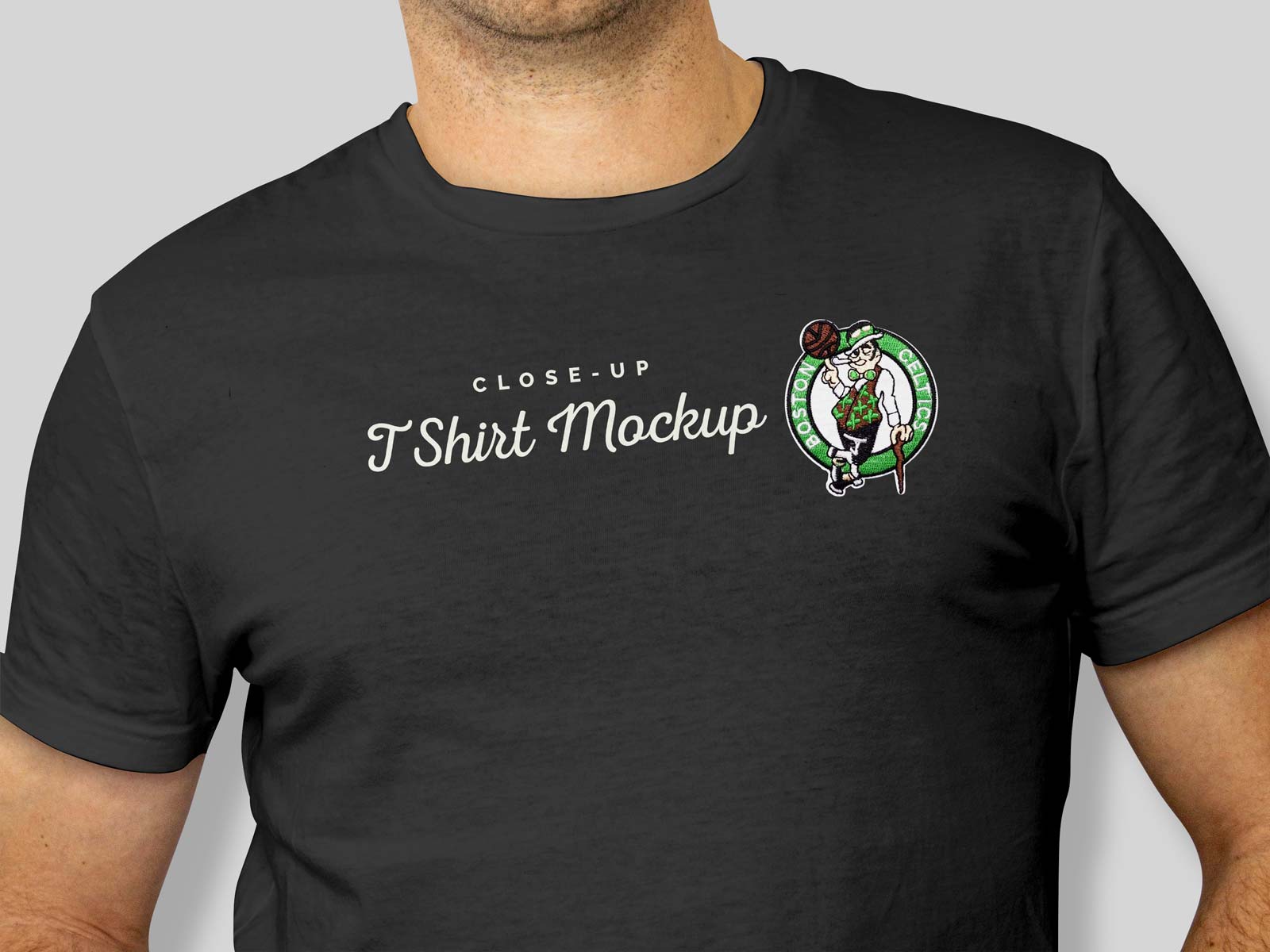 Available Format: Layered PSD with smart object insertion
License: Free for personal and commercial usage
Zip File Includes: Free T-Shirt Mockup PSD
Mock-up Resolution: 3000 x 2250 px

Note:
1. Free T-shirt Mockup PSD is allowed to share online (A Must Linkback to designbolts.com)
2. Say thanks if you like or share/tweet with your friends. That means a lot to me.
3. And don't forget to subscribe to receive for more high quality premium freebies & awesome articles only.
Download T-Shirt Mockup
Recommended: