What a year it's been. 2020 will go down in history as a time of multiple turning points: the COVID-19 pandemic unexpectedly and ruthlessly upturned global society, Donald Trump was voted out of office, and the United Kingdom withdrew from the European Union. These are just a handful of a myriad of historic, world-changing events.
As the year winds down, many are turning their minds to Christmas. And while the effects of the ongoing pandemic are likely to disrupt travel plans for a significant portion of people, it will also be an opportunity to relax, take stock, and enjoy some much-needed respite from the tumultuous events of the last twelve months.
In this post, we're going to look at six quirky and easy-to-replicate home decor design ideas that are ideal for the festive season.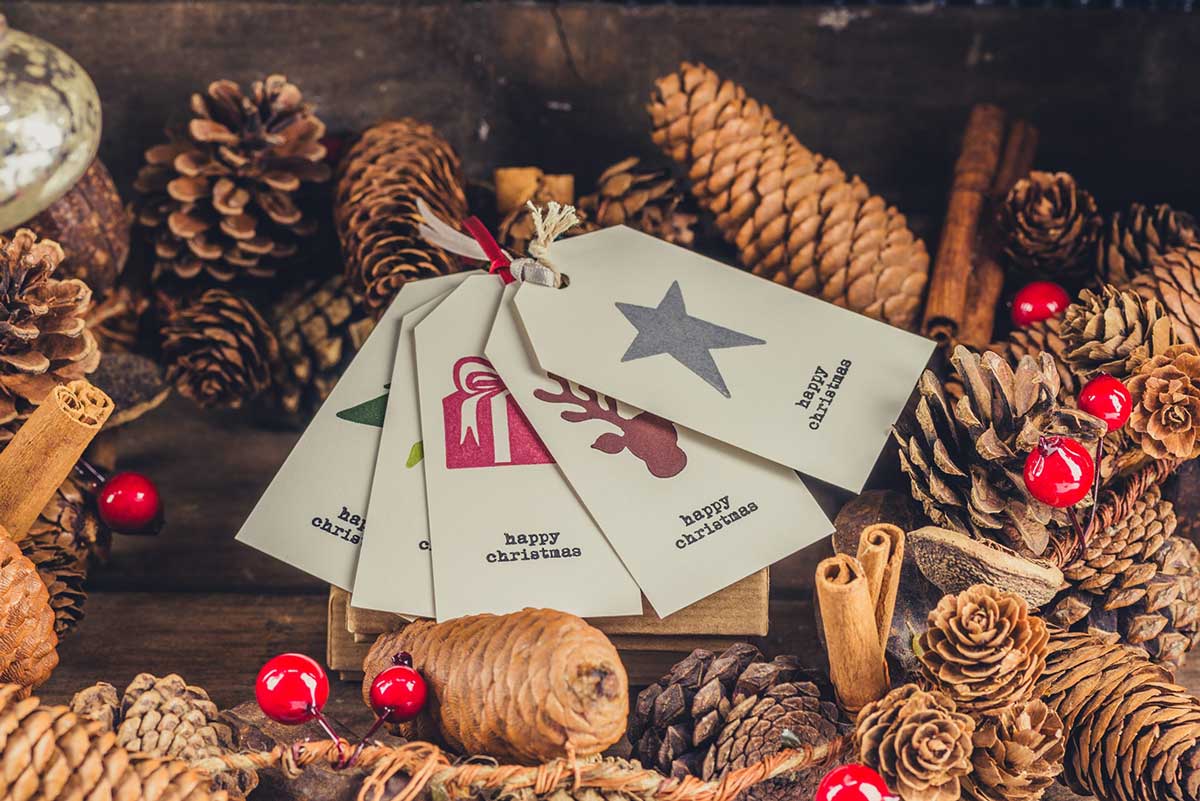 1. Natural Wreaths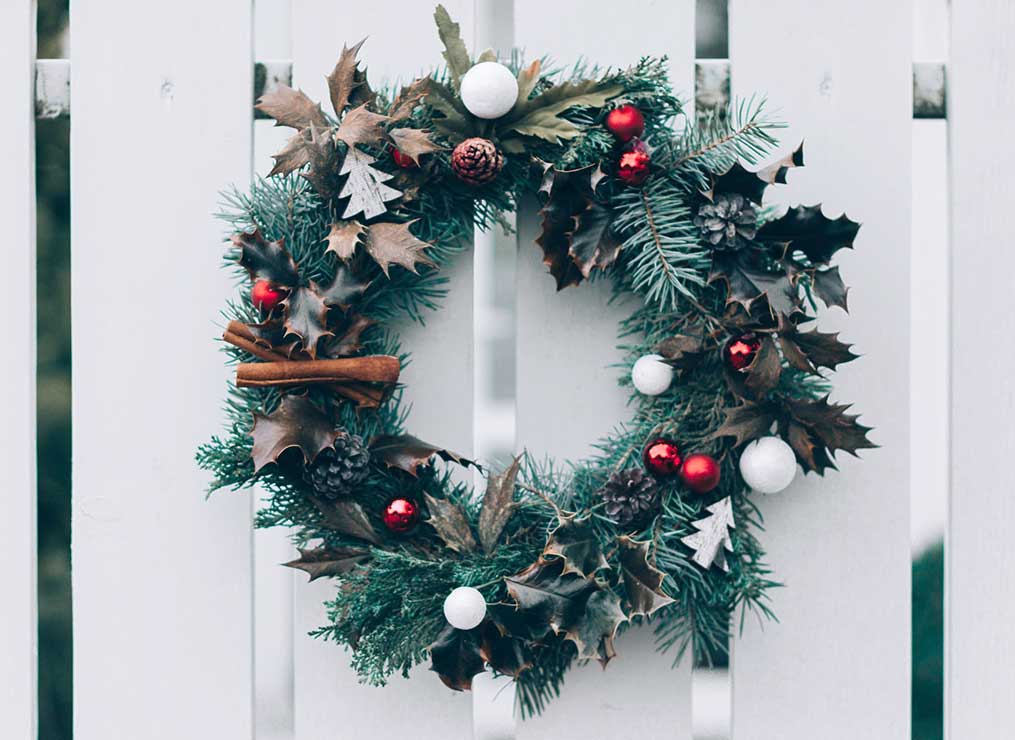 The topics of nature and sustainability have received a lot of attention over the last twelve months. 2020 was declared the "International Year of the Plant" by the United Nations General Assembly, as a way of drawing attention to the many benefits of preserving and caring for the natural world.
One simple way that people can opt for a more natural, sustainable alternative to traditional Christmas decor is by making a natural wreath. Not only are they much more beautiful than plastic options, but they're also inexpensive, or often completely free. The materials needed to create one, like twigs, berries, and evergreen foliage, are readily available outside.
2. Recycled Gift Materials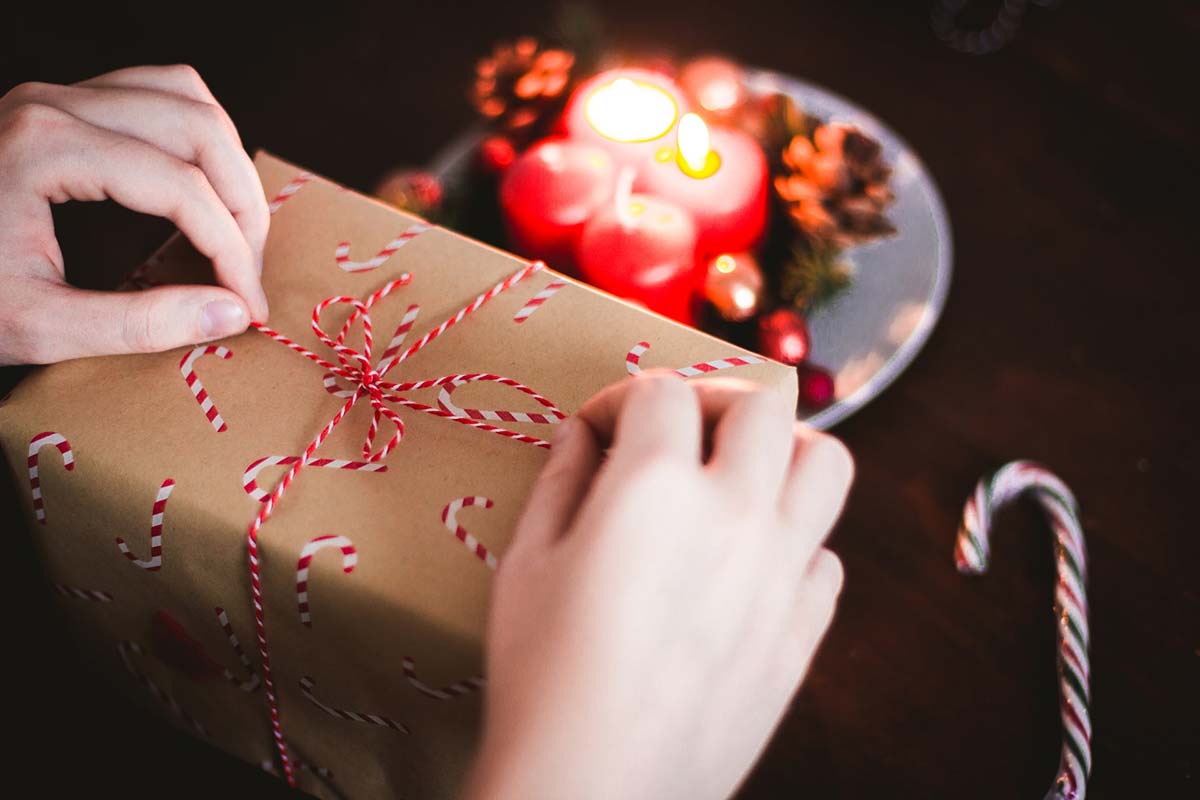 Many people are expected to opt for more sustainable alternatives to traditional Christmas gifts this year, like eCards and items in compostable product packaging. The environmental cost of festive products like wrapping paper, disposable decorations, packaging, and so on, is significant.
"Eco-friendly Christmases" are becoming increasingly popular. And this consumer transition has been driven, in large part, by the availability of sustainable counterparts (which don't represent a significant environmental cost) to common items we use over the festive period.
Among the more original ideas contributing towards this trend are cloth gift bags (used instead of wrapping paper), Christmas tree rental, and environmentally-friendly vegan wine.
3. Small-Space Solutions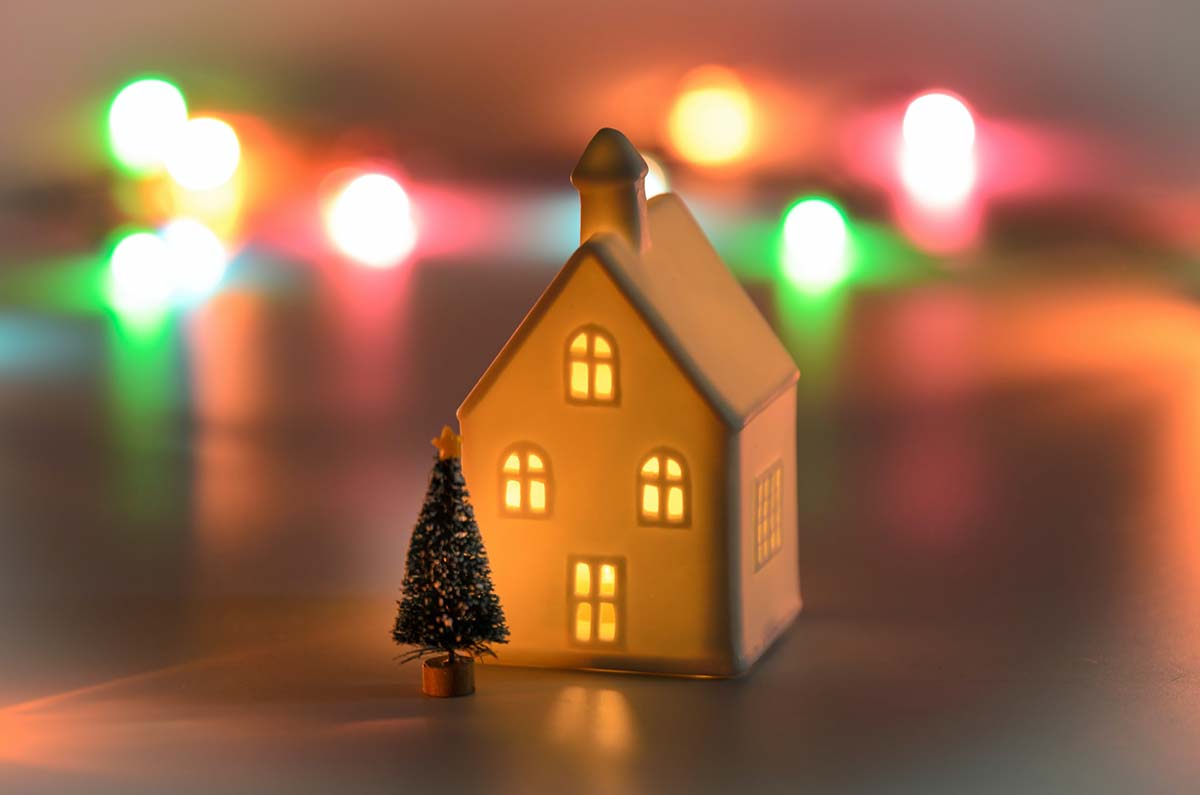 The rise of city living and the fact that many people will be confined to flats and apartments as a result of the COVID pandemic have meant that small-scale festive designs have become increasingly popular. What's more, some are opting for a slimmed-down version of Christmas and eschewing all of the drama and stress that has become synonymous with it.
Small-space solutions include mini Christmas trees, hanging foliage that doesn't take up extra space, fairy lights that can be draped over everyday household items, and more. Individuals looking to decorate their apartments should keep in mind that there are "tiny" alternatives to most "big" traditional Christmas features.
4. Vintage Decorations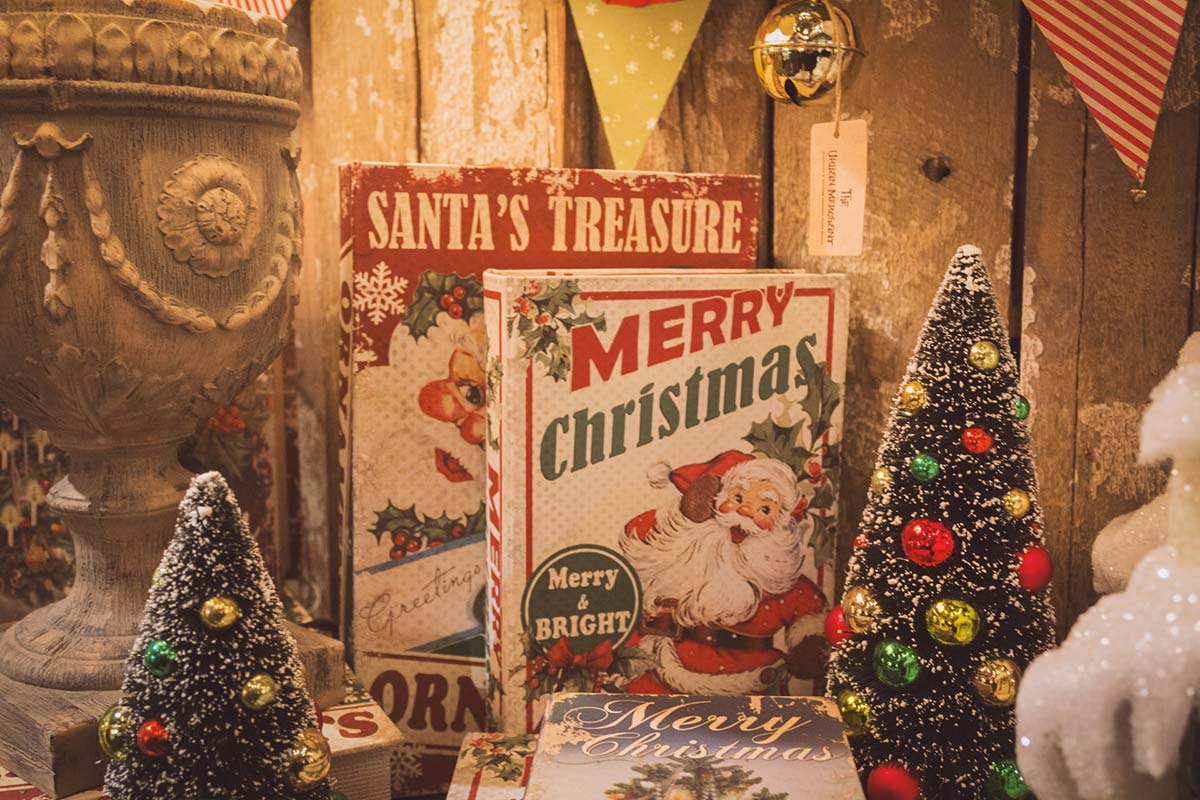 The craze for vintage items has steadily grown over the last few years. And it's showing no signs of abating.
Christmas is a holiday that's steeped in tradition, and is defined by centuries-old recipes, carols, and stories that are retold every year. Vintage designs help accentuate the traditional element in a unique and creative way.
Popular retail websites like Amazon, Ebay and Etsy make it easy for people to find original and inexpensive vintage items. You can also pick up your own craft materials, like old glass bottles, postcards, baubles, buttons, and so on, and make your own centerpieces.
5. Minimal Christmas Trees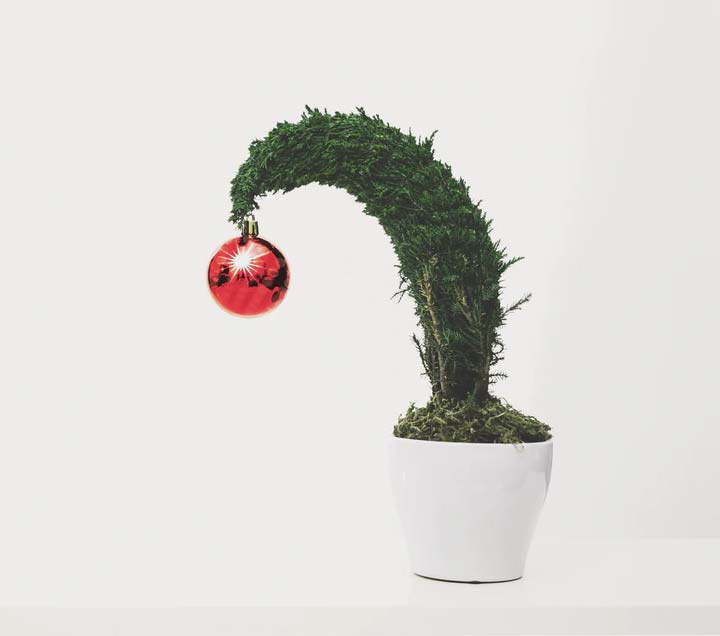 Minimal Christmas designs have become much more commonplace. Instead of spending hours creating lavish centerpieces and festooning every inch of available space with garish decorations, many are taking a "less is more" approach.
Creative designs include "nothing but balls" Christmas trees, which are small bare-branch-trees hung with baubles of a similar shape and color, muted tones, and clean, simple wall decorations.
6. Beeswax Candle Displays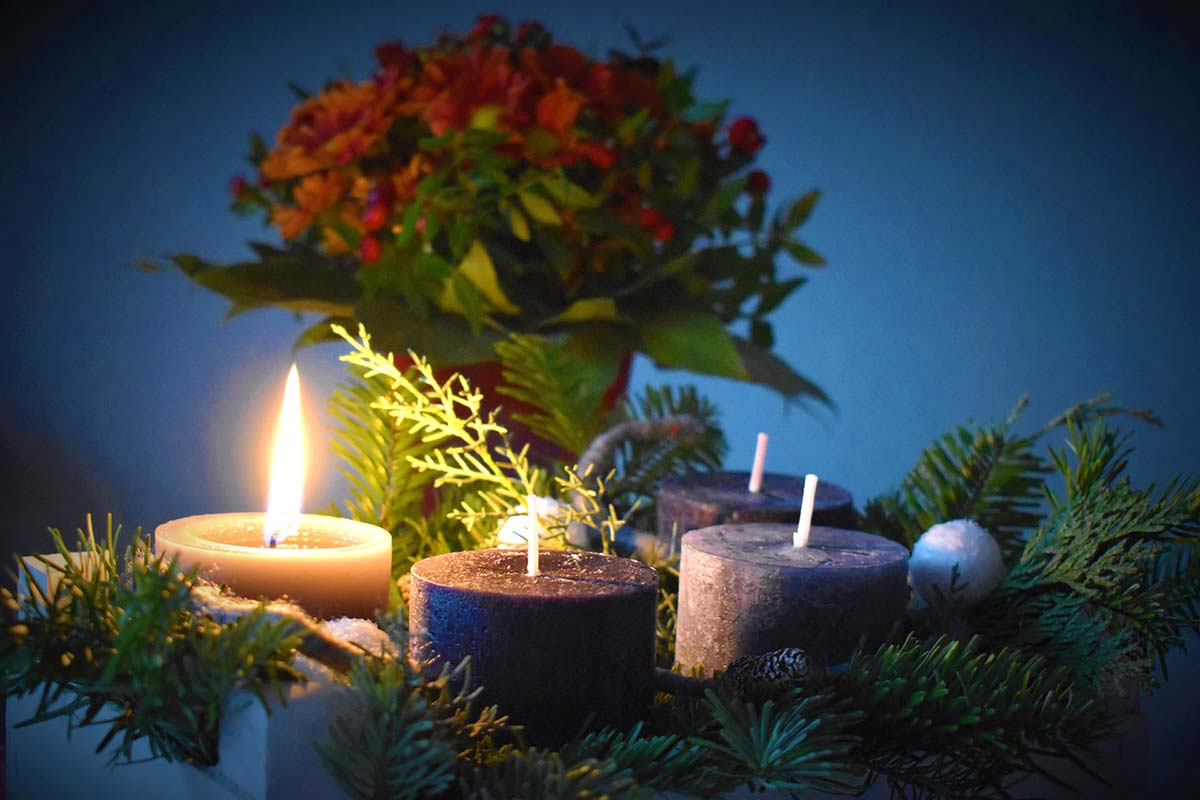 Candles are a big part of Christmas home decor. When they're coupled with a few sprigs of pine and lit on a dark winter's evening, they create the perfect atmosphere. But paraffin candles, which are the main type available, can also release harmful chemicals, especially if they're burned for long periods of time.
To overcome this problem, opt instead for natural beeswax candles. They're non-toxic, look absolutely stunning, and will fill your rooms with a gentle, natural smell. They cost a little extra than mass-produced alternatives, but they're well worth it in the long-run.
Conclusion
Over Christmas, it's easy to fall into the conventional way of doing things. And while tradition, and all the positive values that the festive holiday stands for, are important, there's still a lot of room for creativity and inspiration. Whether you live in a sprawling mansion or a tiny city apartment, you can still lift your space with inspiring and quirky designs.
All of the suggestions in this post are simple, easy to copy, and won't break the bank. In some cases, they won't cost you anything. And with the right approach, you can also ensure that your designs have a positive impact on the environment.
Recommended: