Hi there coffee lovers! We are back with yet another amazing blog of ours with all the happy & warm vibes and we can bet that you are going to love it as much as you love your coffee. Don't believe that? Well, you have got to read the blog to know! ?
Okay so, ever since we started feeling that the temperature is going down, we had to sit down for a while to create a list of all our winter related blog topics, design ideas as well as the mock-up PSD files. And we are super happy to share this with you guys that we are starting it off with our free coffee mug mock-up PSD file for today. So, let us get started!
A good strategist is that person who makes sure that their content list is ready and is also in compliance with whatever is happening in the world as well. This goes for things that happen every year as well as for things that occur once in a while but do go down in the history too – and it could be anything for example; a glitch in an application or a website or a political win or something funny said by your favorite actress who just started her YouTube channel to interact with her fans. All you have to do is to stay up to date so that you know what to create and when to share it with the world.
Seasons around the world give many creative thinkers a chance to bring (good) changes to their strategies for example; a graphic designer who happens to own an online store that sells customized items would instantly create and share a hoodie design for their audience as soon as it will start to feel cold. And honestly, that is when you get to sell your stuff to the right audience at the right time – you just need to be active and energetic enough to make things work and that would literally be it.
For our free coffee mug mock-up PSD file, we wanted to create a unique design – something that is not in a dark color as we want you to feel good about even picking up the mug when you will plan to make coffee for yourself or for your loved ones. We have also added a bunch of design elements here and there to give it a more subtle look but as you know that all our mock-up PSD files are highly editable, you can do whatever you would want to do with the design. So feel free to be as creative as you can be and keep reading the blog as we are going to be sharing a bunch of ideas for you to create this winter season.
Recommended: 20+ Logo Mockup Templates 2020
Let us think like your audience! You have people that belong to different age groups, they watch Netflix, play video games, go to college and have a couple of best friends as well. Their interests are different and keep on changing with the passage of time but since classics cannot be replaced, you would want pick things from the hit TV seasons, movies, comics, etc. to create your designs. Or you can go with quotes that give out those warm & cozy vibes, you know. If not that, then you can create designs to complement the holiday season too and we are sure that you will be good to go with that.
Another great idea is to literally use the Instagram Poll feature to ask you audience what they would like to see on their coffee mug and you will end up with a tons of ideas while asking questions and taking suggestions.
We know that most of you know it already that this is our favorite part of the blog where we encourage you to make a detailed mock-up presentation with the rationales, of course so that when you share it with your client or with your team members, you know how to share your ideas in a systematic way and how to put forward the creative thoughts that were behind the ideas too. By doing so, you will be able to think through more stuff and direct & consolidated feedback and discussions always help the creative department as well as the graphic design team to bring something new (and better) to the table.
And that is all for today, you guys! We hope that our blog and free coffee mug mock-up PSD file will help you create stunning designs this year and that you will also be able to sell your ideas and stuff to people who love and appreciate creativity. We would like to encourage you all to do share the blog with your friends and favorite colleagues too and while you are at it, do share your requests & suggestions in the comments section down below. Until then, keep creating brilliant designs as well as successful campaigns.
Free Ceramic Coffee Mug Mockup PSD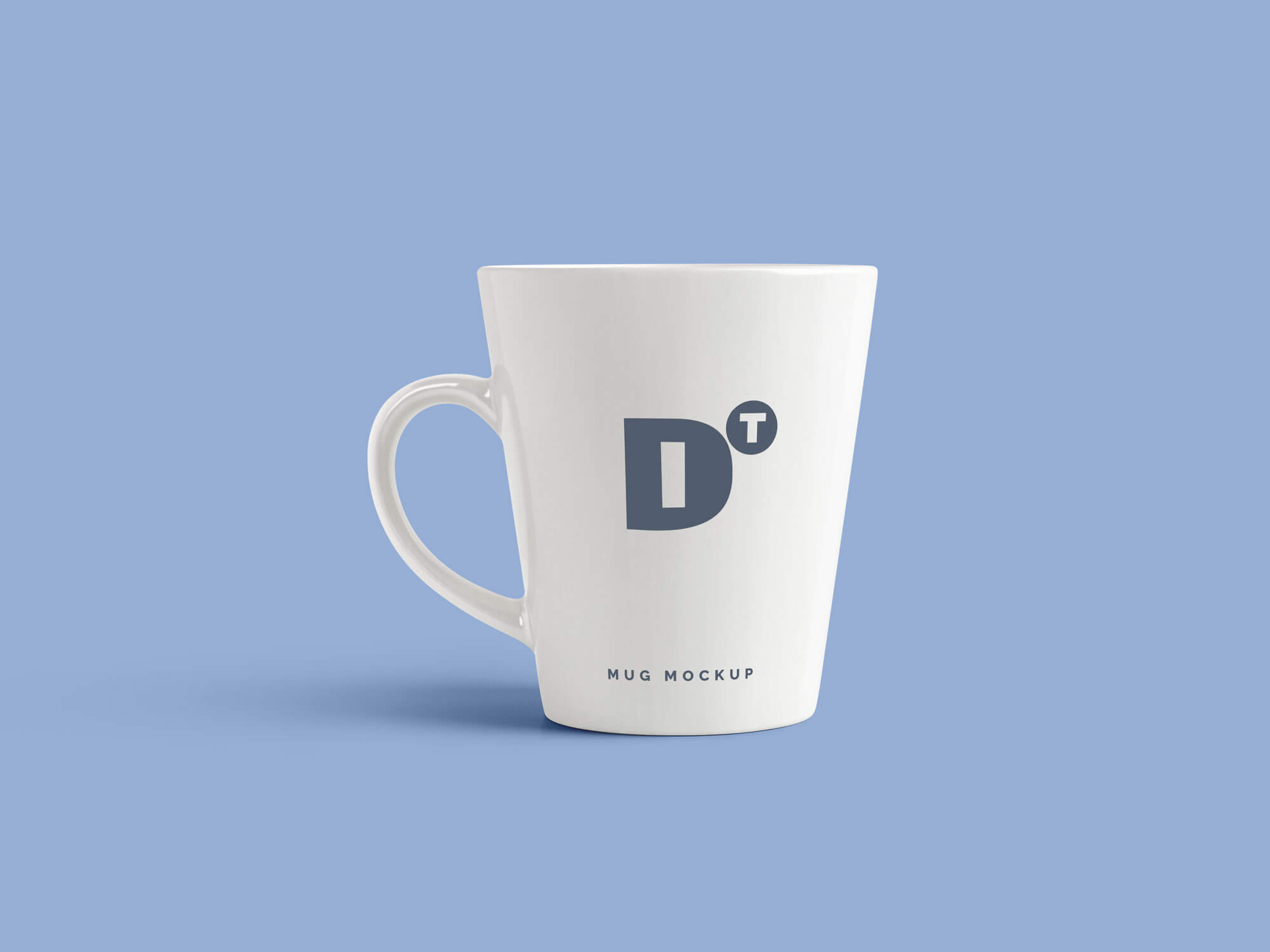 Available Format: Photoshop PSD
License: Free for personal and commercial usage
File Format: WinRAR
Mockup Resolution: 4000 x 3000 px
Note:
1. Free Mug Mockup is allowed to share online (A Must Linkback to this page)
2. Say thanks if you like or share/tweet with your friends. That means a lot to me.
3. And don't forget to follow or subscribe to receive more high quality premium freebies & awesome articles only.
Download Mug Mockup
More Free Mug Mockups Designed By Us: