Hi there, hello there! We hope that you guys are doing great and are also taking good care of yourself as well as of your loved ones since most of the countries in the world are experiencing the second wave of the Coronavirus. We would like to request each one of you to follow all the SOPs and guidelines that your health care sectors have provided so that all of you can stay safe.
There are chances that lockdowns are going to be implemented sooner or later and keeping that in mind, we thought to create a list of very interesting collection of super beautiful illustrations that have been created by Helen Morgun. Let us get started!
Creating digital illustrations can be fun but it can also be exhaustive too – mainly because we have the tools and software and things that allow us to correct our lines and strokes etc. and we think that anyone and everyone who gathers the courage to create something for them or for their audience and clients should be reached out for nice projects and collaborations and things that can take them to places they are supposed to be at.
And our agenda is to talk about creative stuff that artists make around the globe in order to inspire you guys as well as to motivate you to create your own art. We are sure that you would also know how to make the most of your skills too because that is what the creative ones know and are thinking about most of the times, right? Anyways, so we wanted to distract you guys with something that is are masterpieces when it comes to digital illustrations and the fact that Helen was able to pick celebrities for her design project to animate them character-wise has blown us away.
A little something about Helen first before we move on to the point where all of us will be drooling over her creations! Helen is a Spanish artist / illustrator who is known for her impressive Disney fan art and we feel that she deserves all the appreciation in the world for being so unique and for also creating intriguing content. She also mentions this thing in her interviews that she has been drawing since forever and later on, she got proper art education too to better herself and the best part is that we are seeing her work and we cannot stop praising her imagination and skills.
Helen has reimagined all our favorite princesses and characters in a way that you won't, for a second realize that you are looking at two different characters. There is so much resemblance that we had to sit down and look at the illustrations one by one while we were working on the list – no kidding!
Allow us to share what Helen has created by using her super imaginative brain: so, we have Scarlet Johansson as Anastasia, #2 Emma Stone as Jessie from Toy Story and Taylor Swift as Tinker Bell. Now, if you look at these illustrations that have been created by our new favorite illustrator, you will see that the resemblance is uncanny and that she has carefully picked those characters that happen to possess similar face cuts. Taylor Swift as Tinker Bell is something we cannot take our eyes off and we are sure you must be feeling the same way as well.
We all know Maisie Williams from the season Game of Thrones. Her amazing acting skills, dialogue delivery and her confidence is what made her famous for all the right reasons but who would have thought that her face can be reimagined as Coraline!? Interesting, isn't it? Then we have #11 Millie Bobby Brown as Belle and man, just look at her illustration. So on point – you cannot tell the difference. Honestly, all the illustrations that we happen to look at by Helen, we keep thinking how smart her brain is that she could make those connections and then delivered them for the internet so well that all of us are in shock but like in a good way.
That is all for today! We hope that you guys will enjoy your time going through these interesting illustrations and while you are at it, do let us know which ones you liked the most in the comments section down below. Oh, and feel free to share our blog with your friends and favorite colleagues as well. Maybe this might motivate them to pick up their digital art tools to make things that are nothing but stunning to look at.
Credit: Helen Morgan
15+ Beautiful Illustrations of Celebs Reimagined as Animated Characters
1. Beth Harmon from "The Queen's Gambit"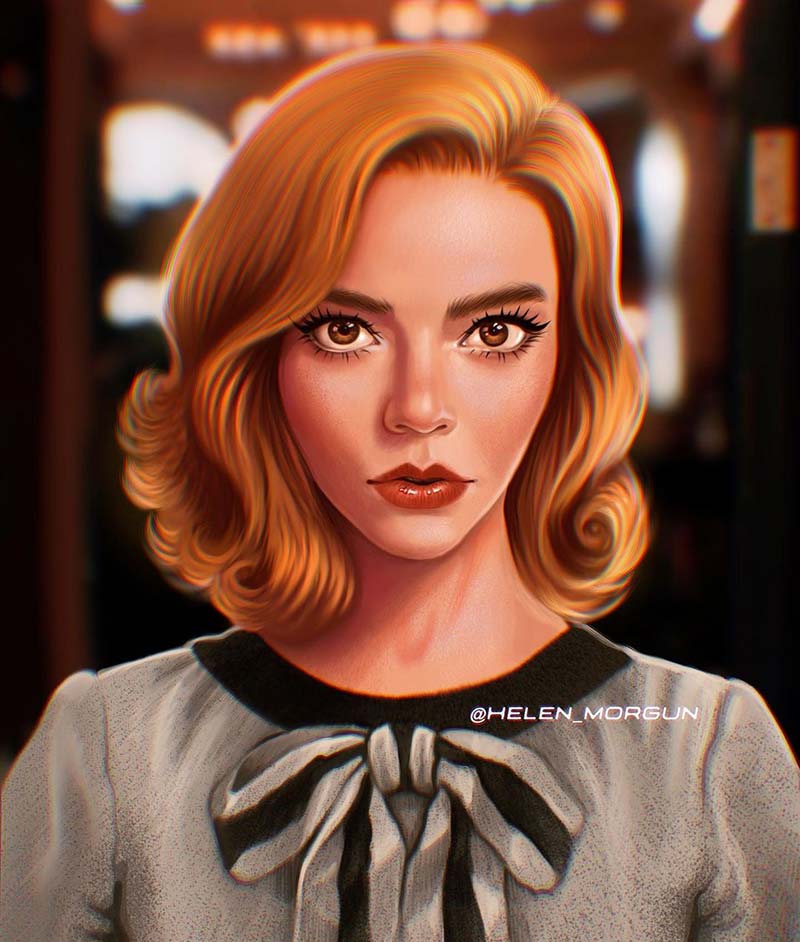 2. Handsome Henry Cavill as prince Charming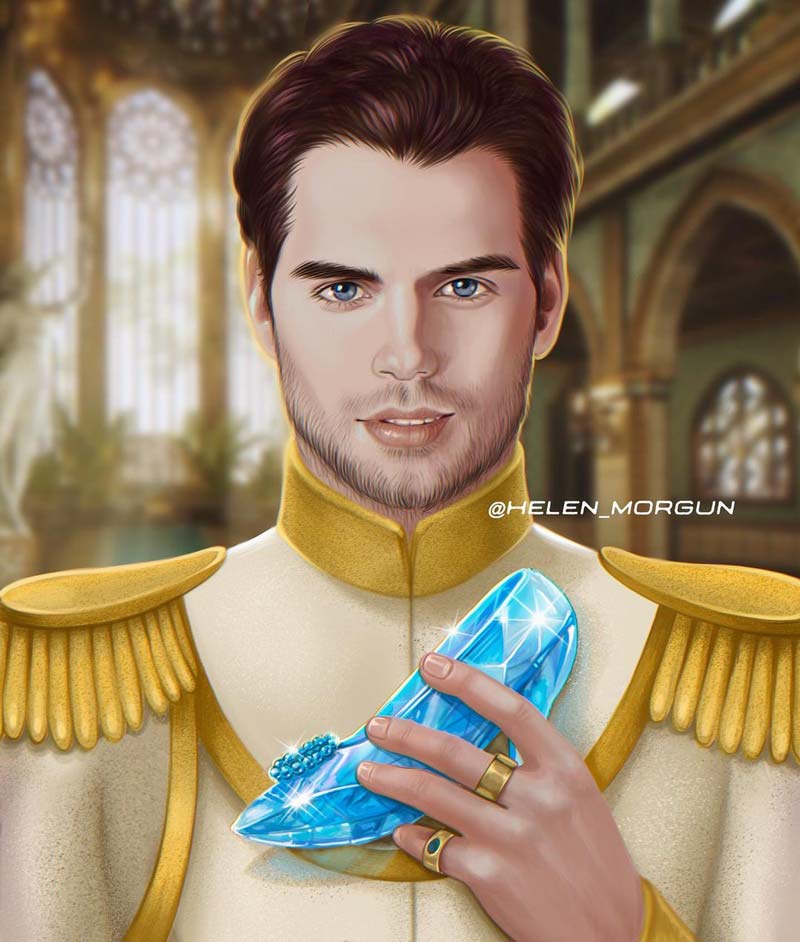 3. Maisie Williams as Coraline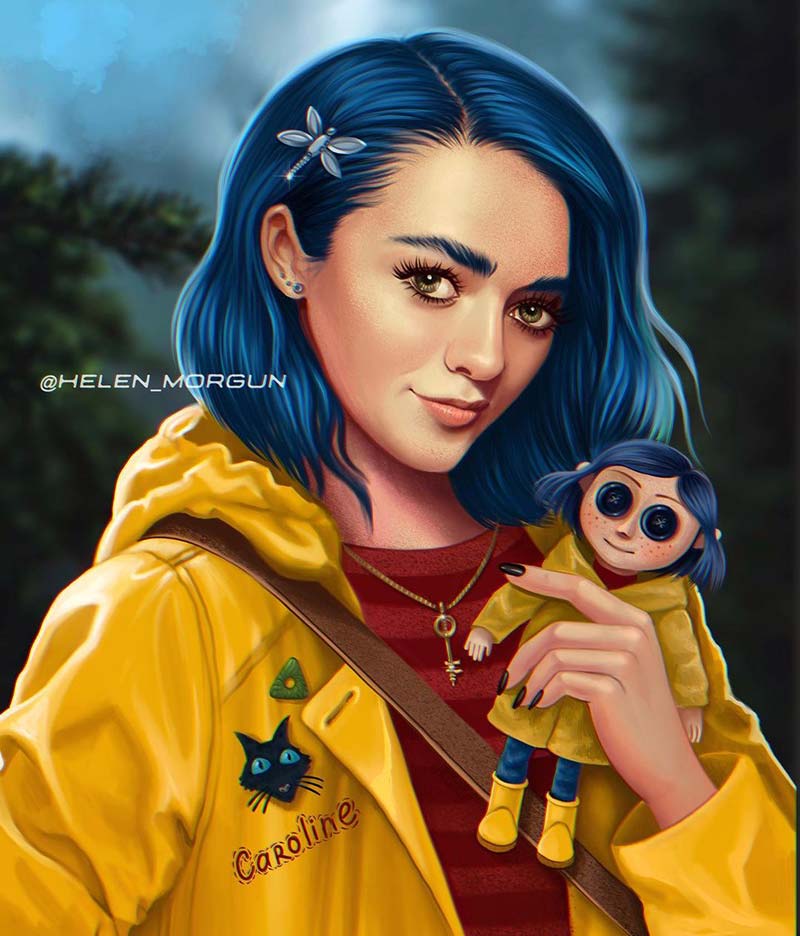 4. Cute Joey King as Gadget Hackwrench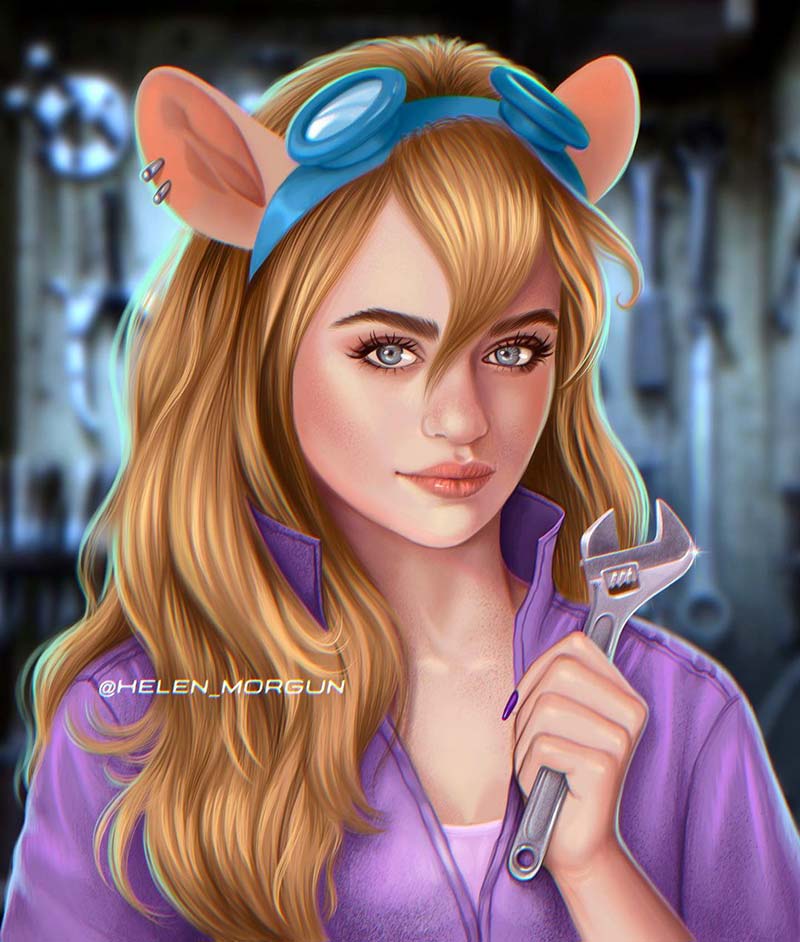 5. Michael Ealy as prince Naveen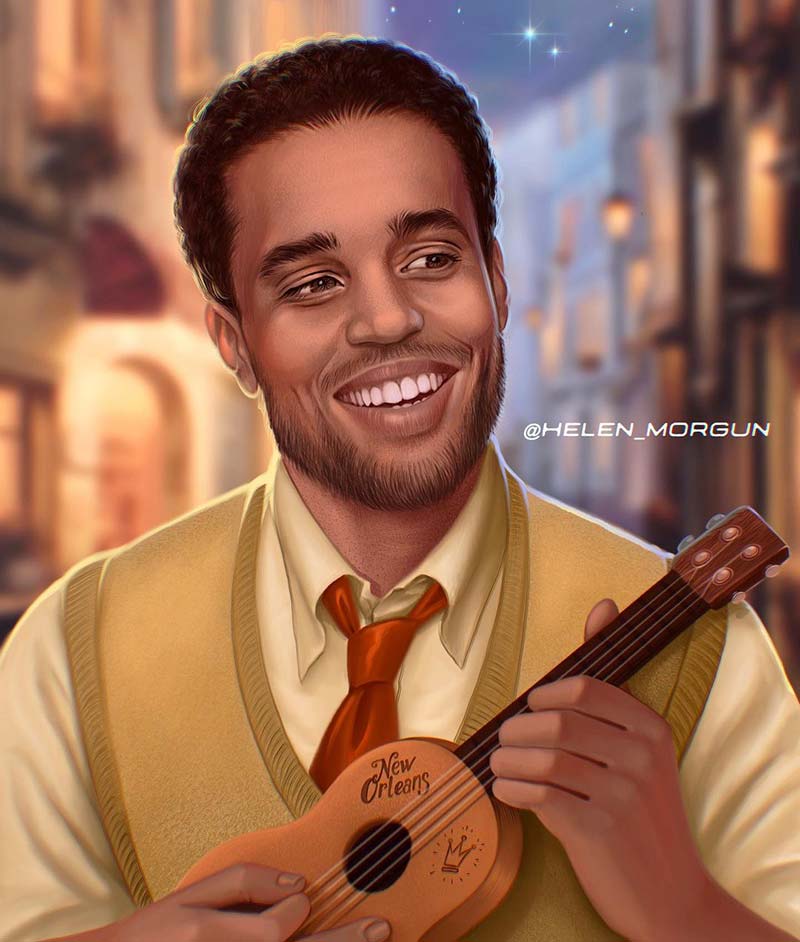 6. Zayn Malik as Aladdin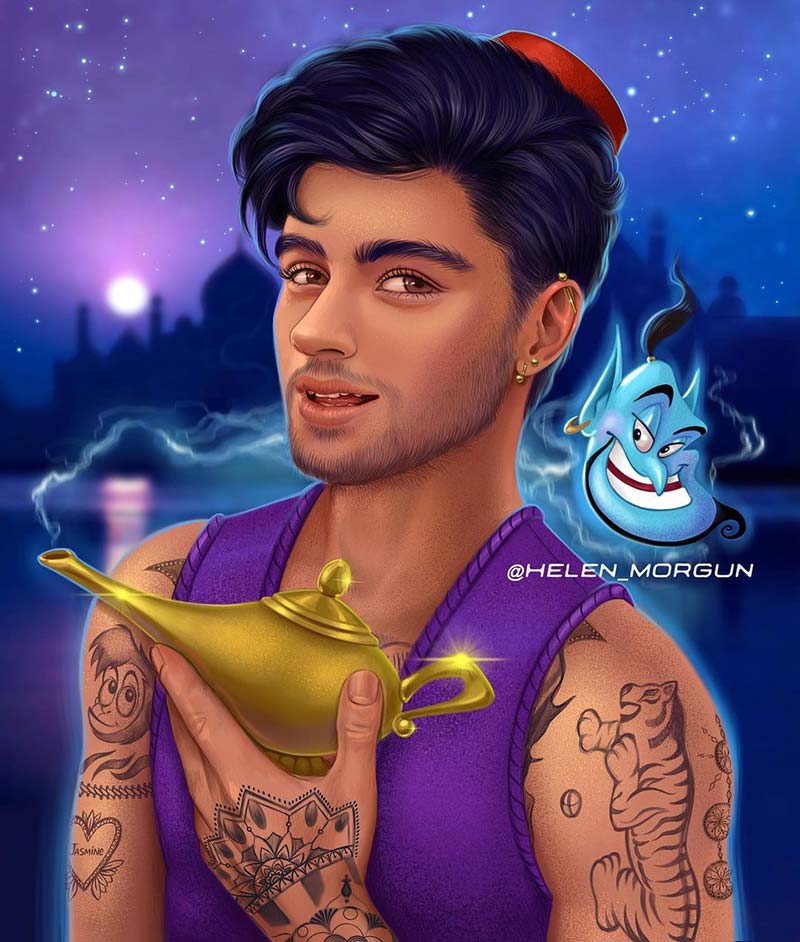 7. Amazing Cate Blanchett as Galadriel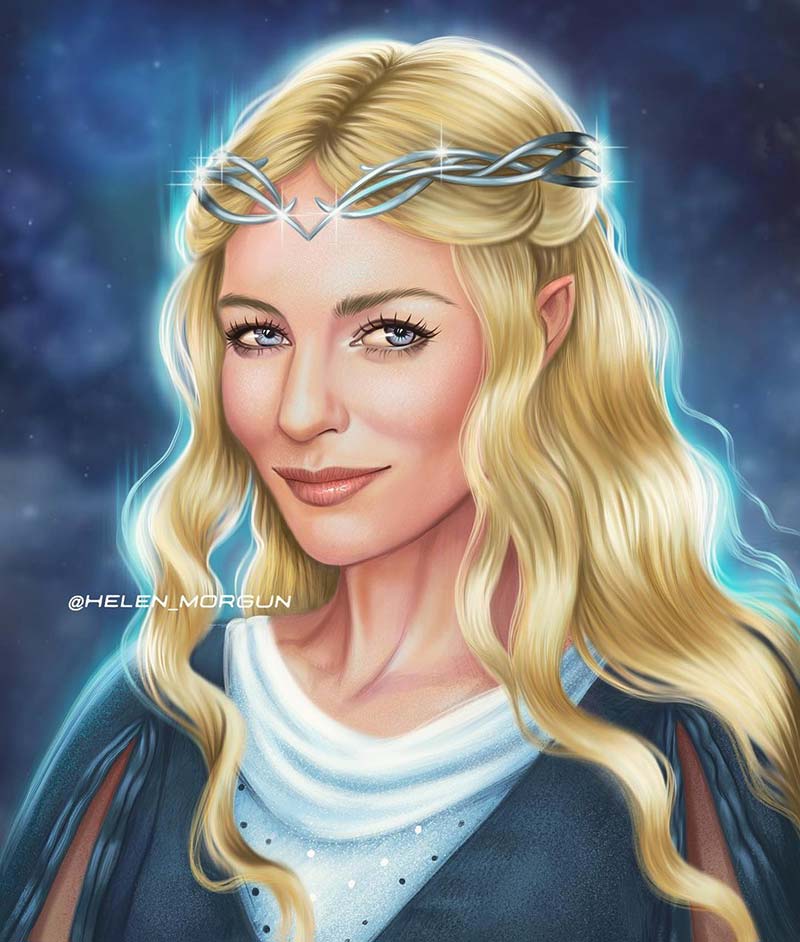 8. Ian Somerhalder as prince Eric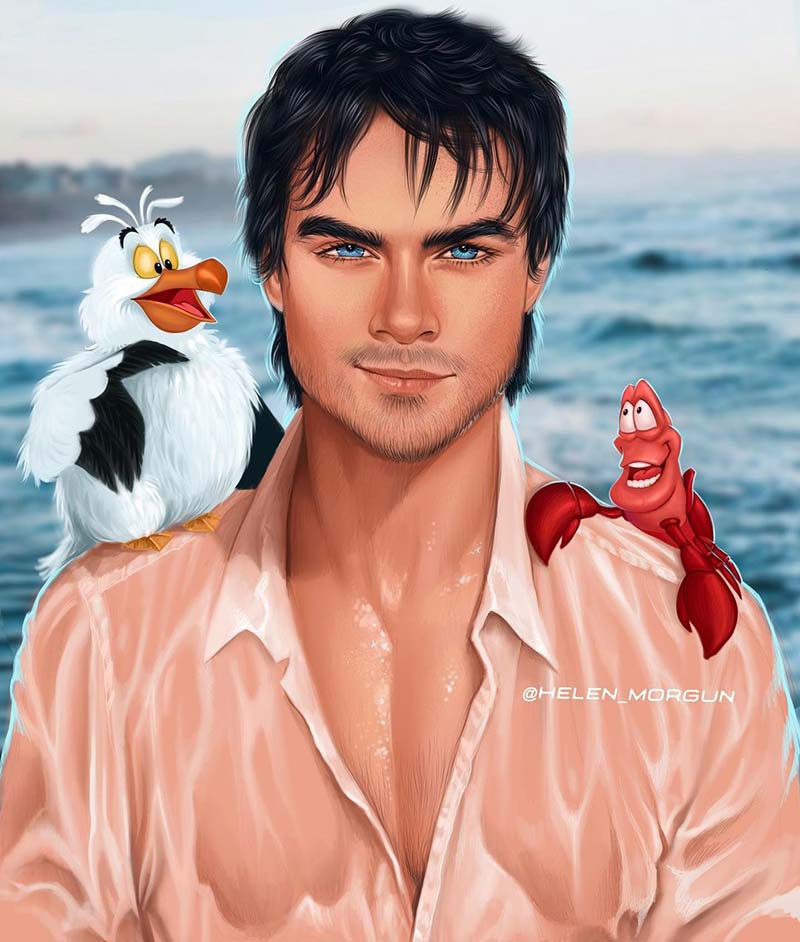 9. Jacob Elordi as Prince Philip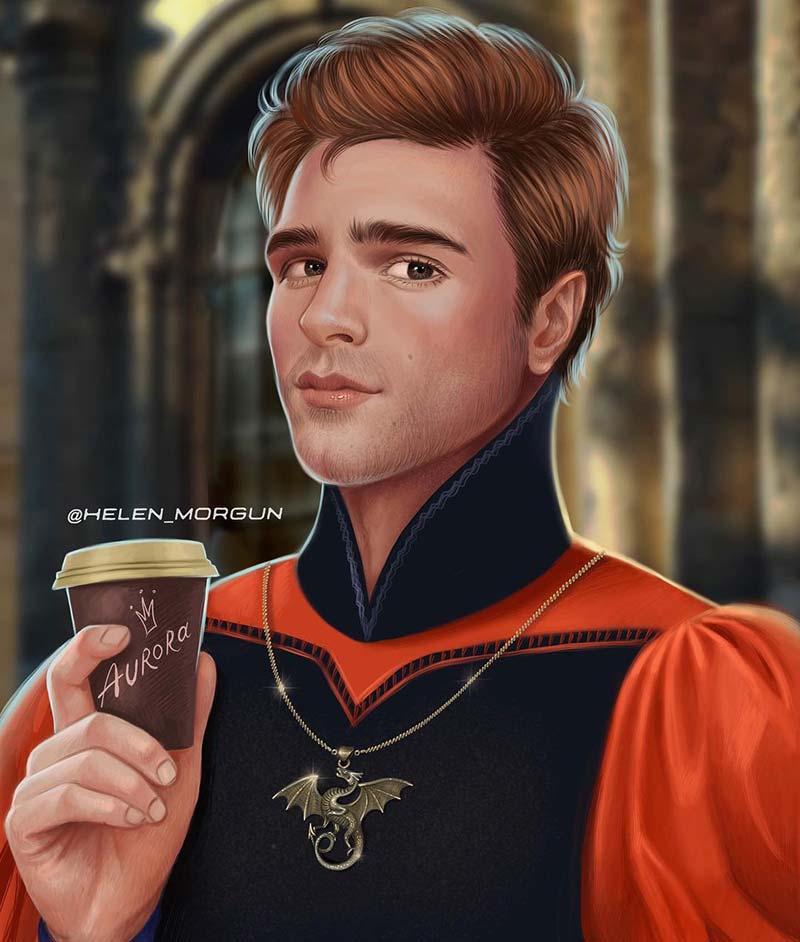 10. Charming Natalie Portman as queen Clarion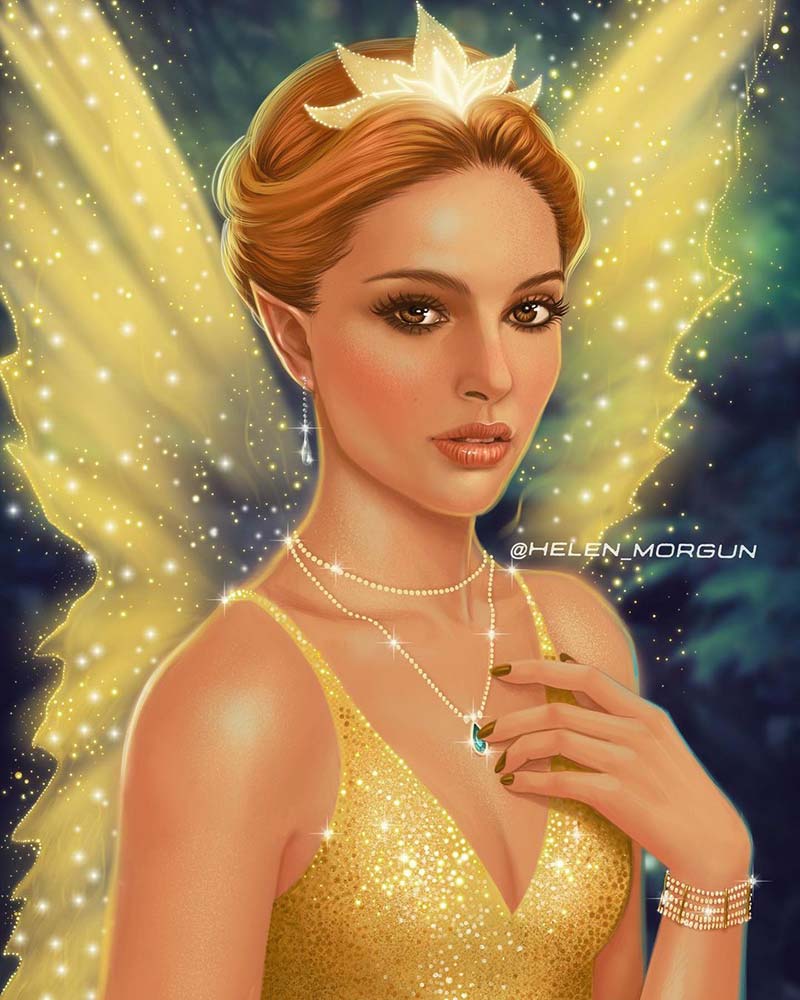 11. Sophisticated Zoe Kravitz as Kida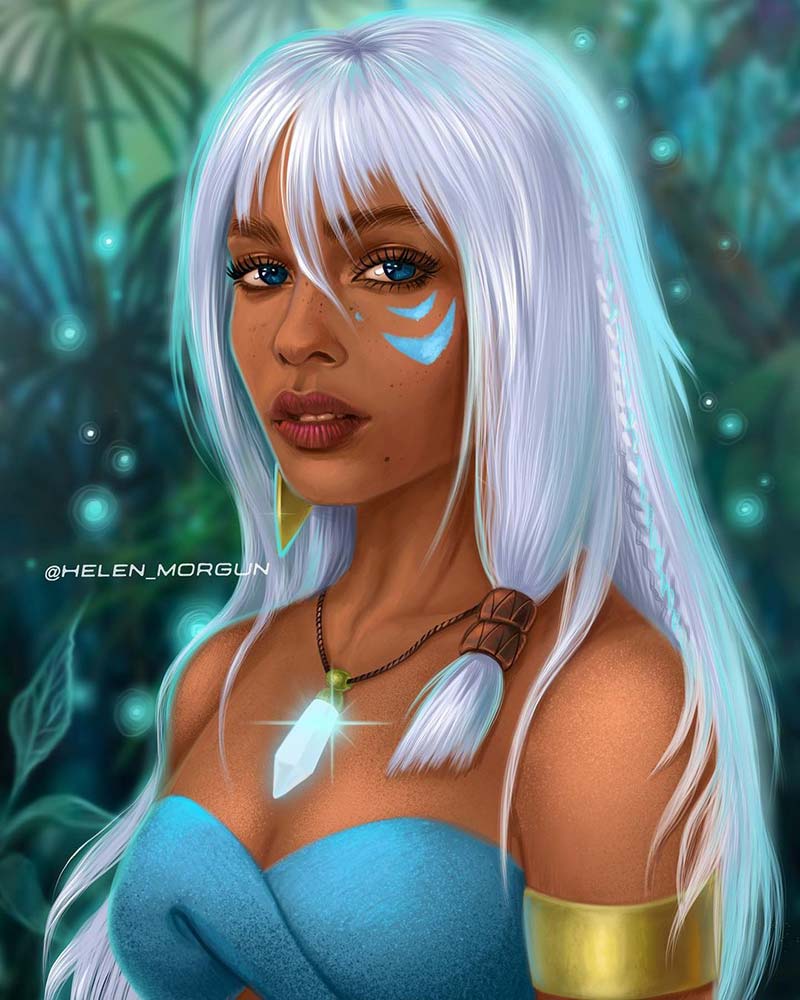 12. Gentle as fairy Periwinkle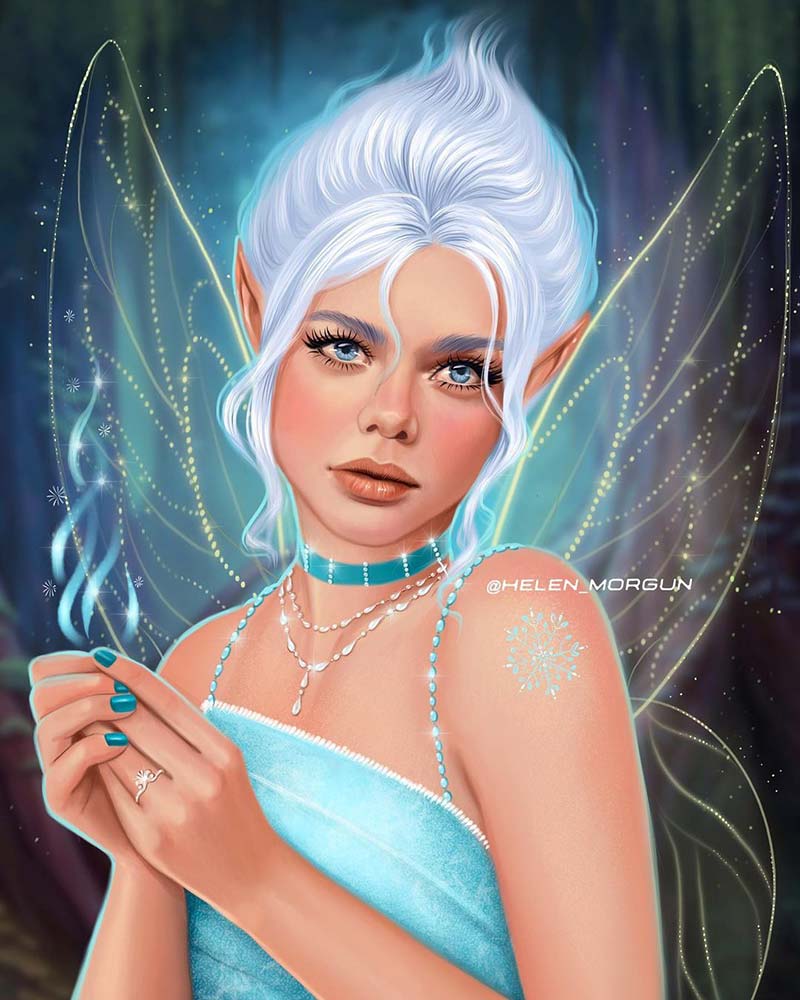 13. Gal Gadot as fairy Vidia, the main Tinkerbell's rival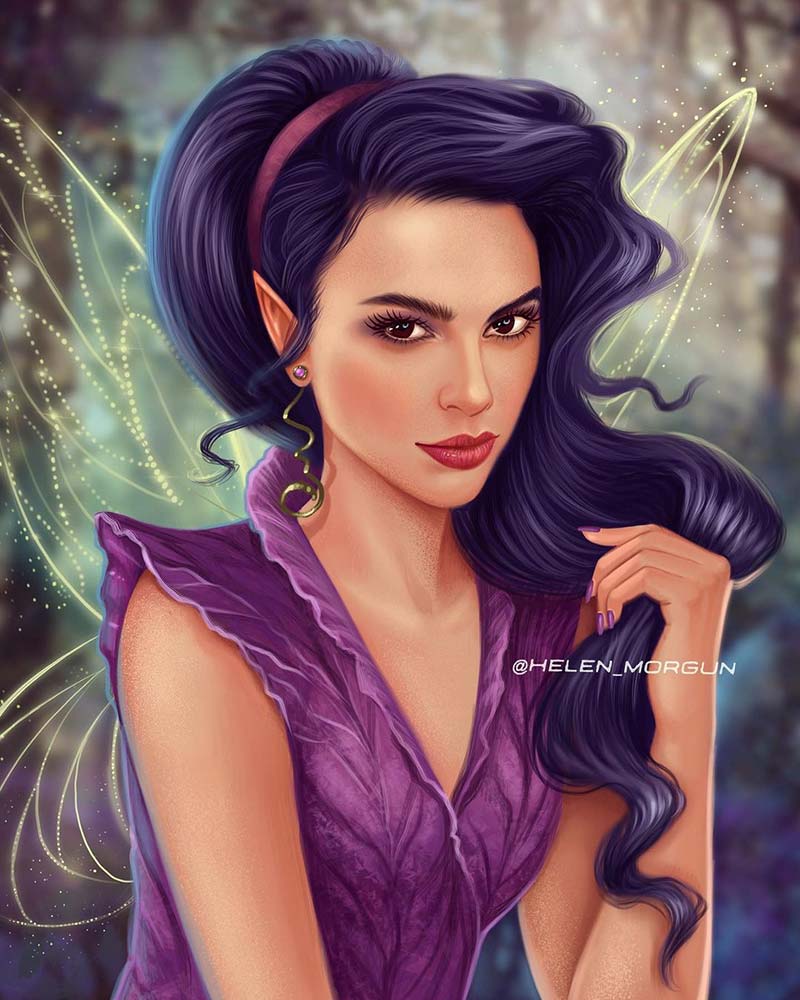 14. Beautiful Zendaya as Lilo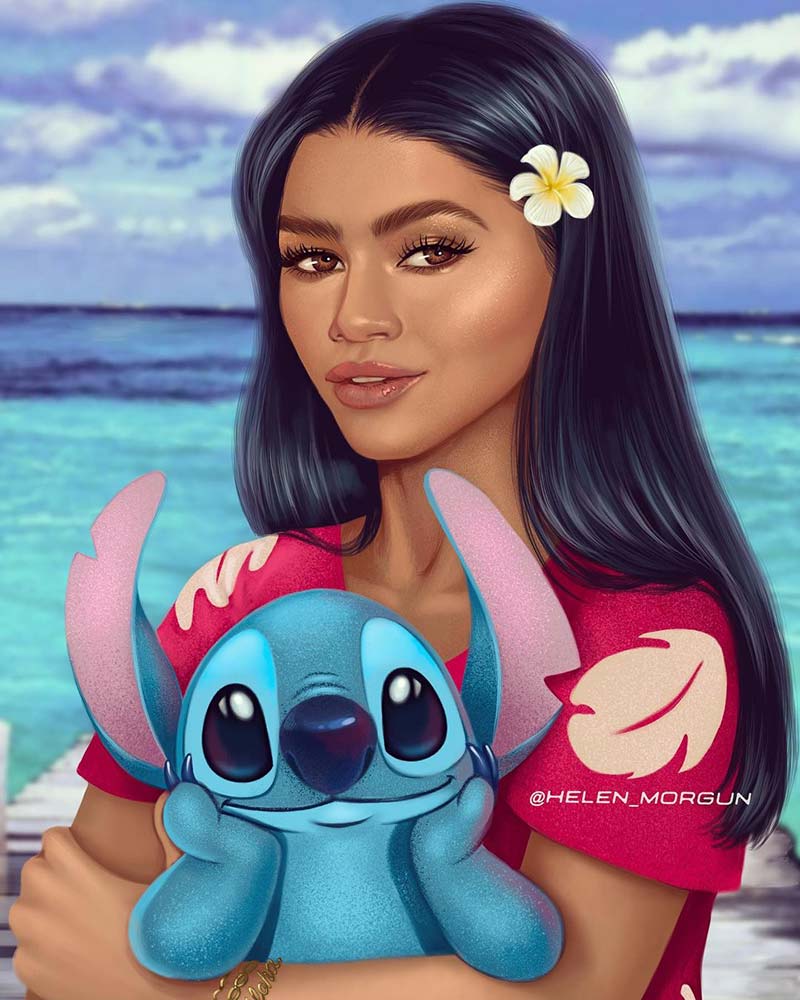 15. Emma Stone as Jessie from Toy Story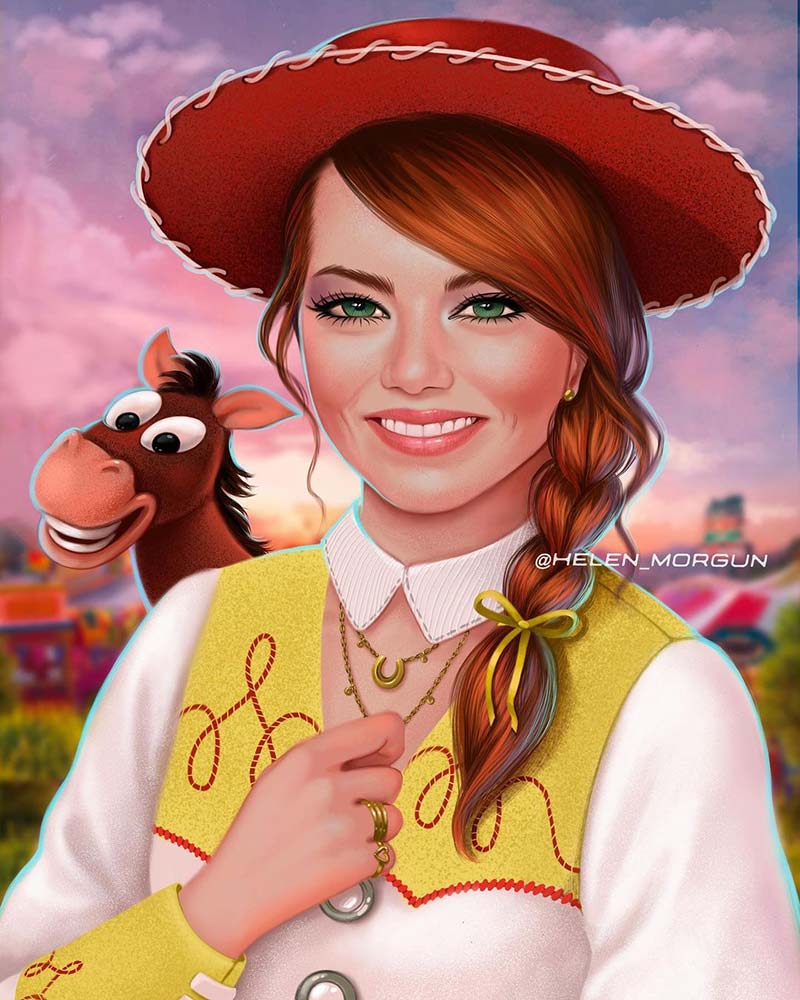 16. Sensual Madelaine Petsch as Rosetta Garden Fairy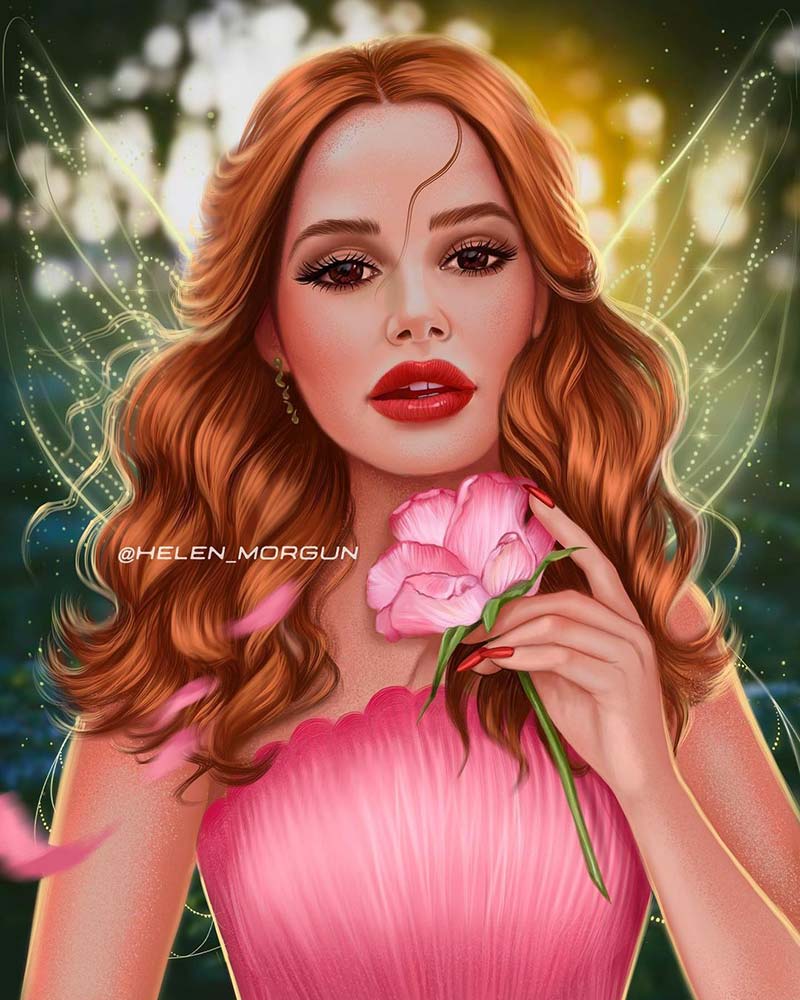 17. Beautiful Ariana Grande as Megara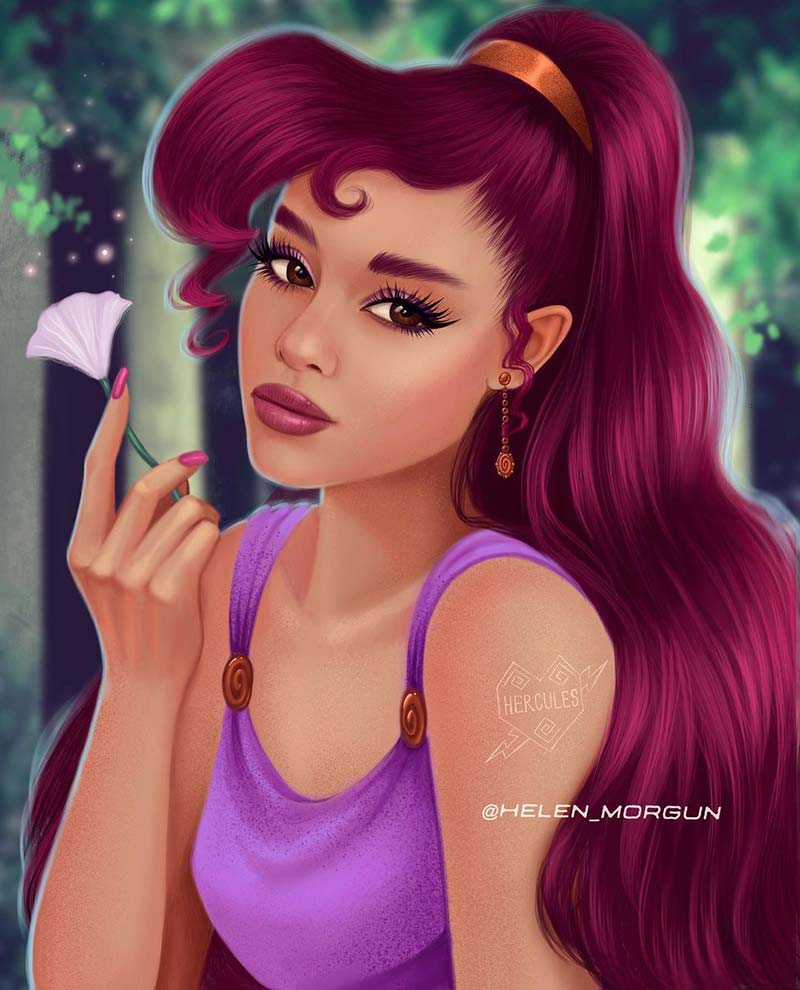 18. Beautiful Elle Fanning as Sleeping Beauty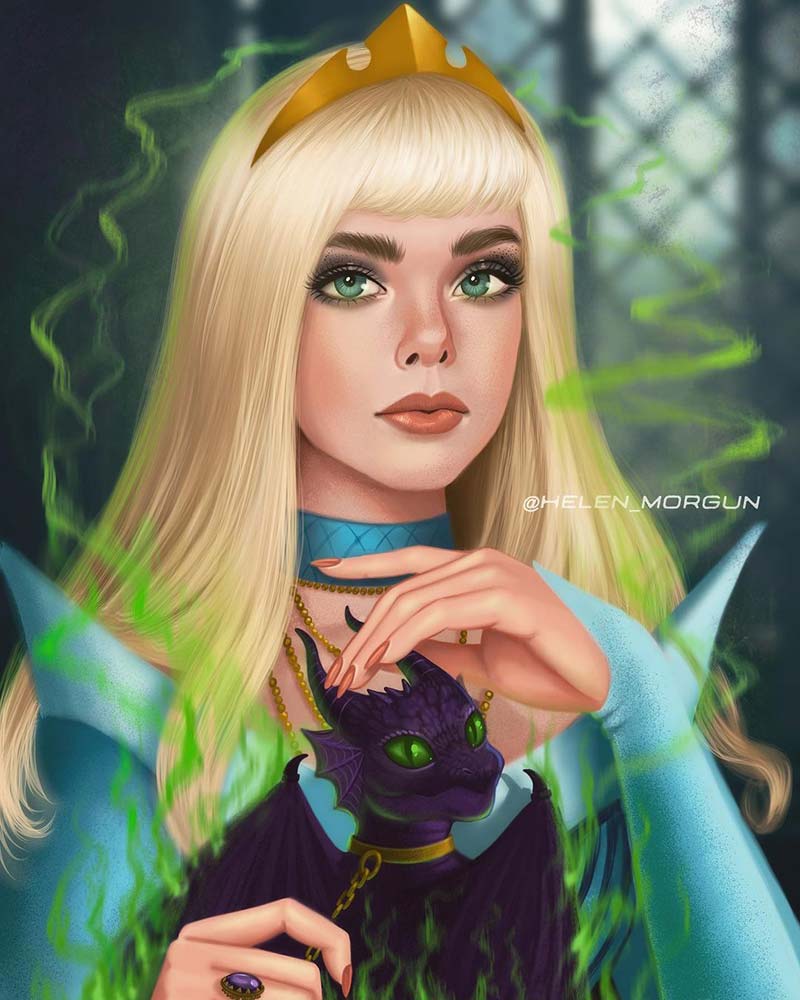 19. Lily Collins as Snow White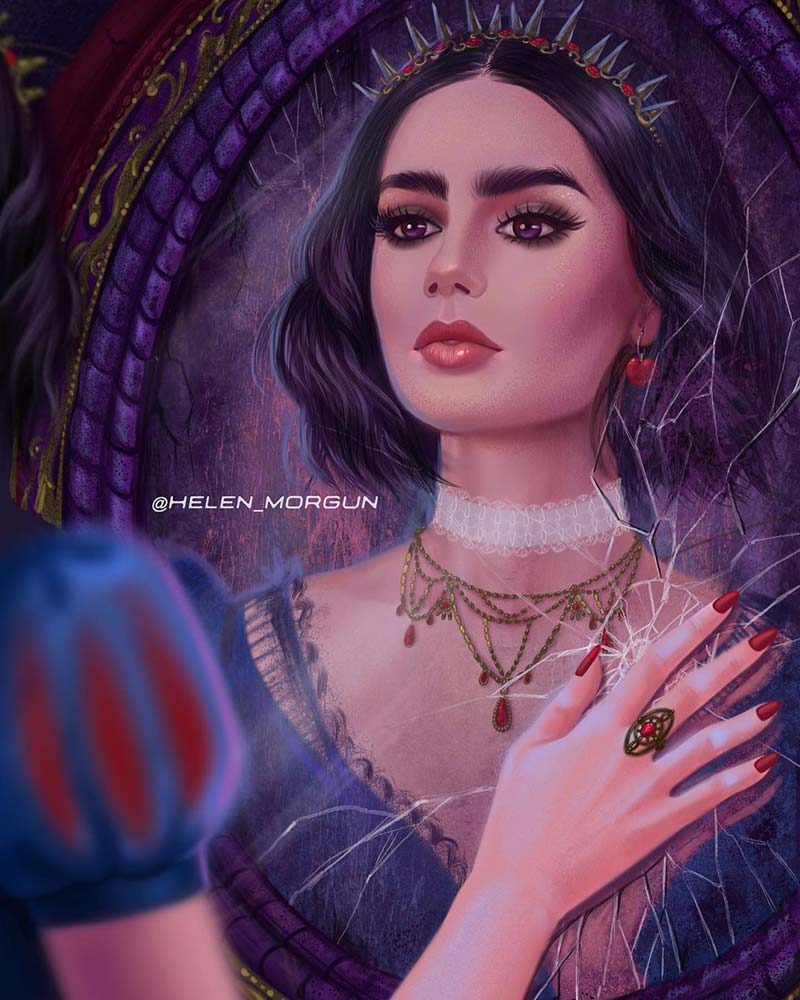 20. Taylor Swift as Tinker Bell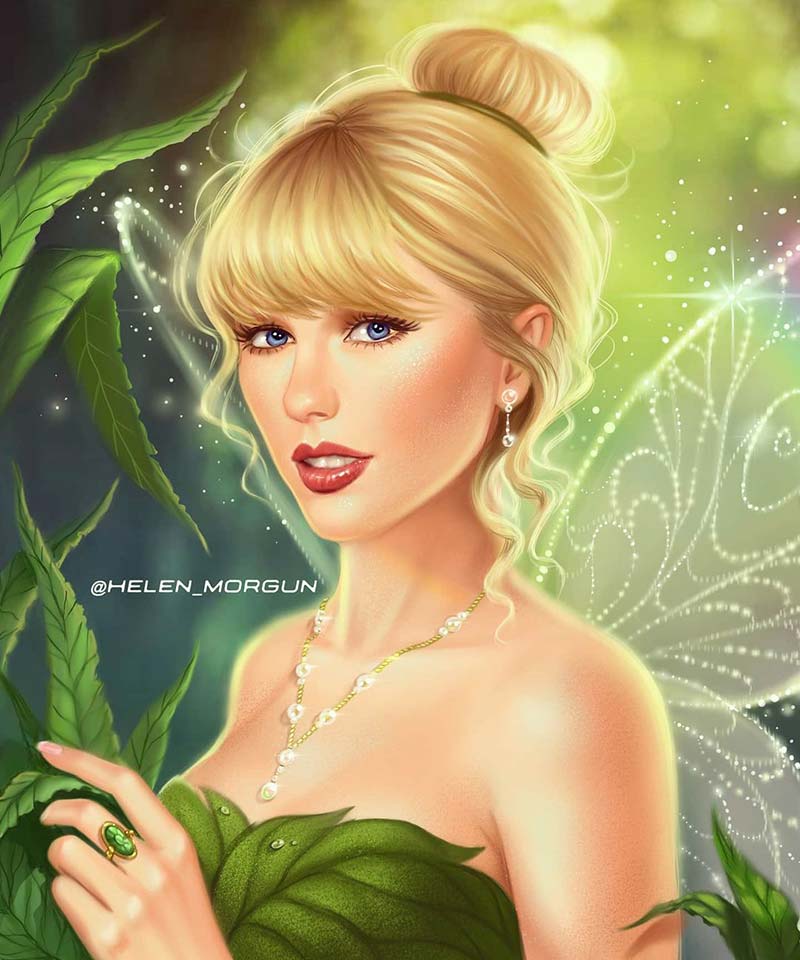 21. Tom Hanks as Sheriff Woody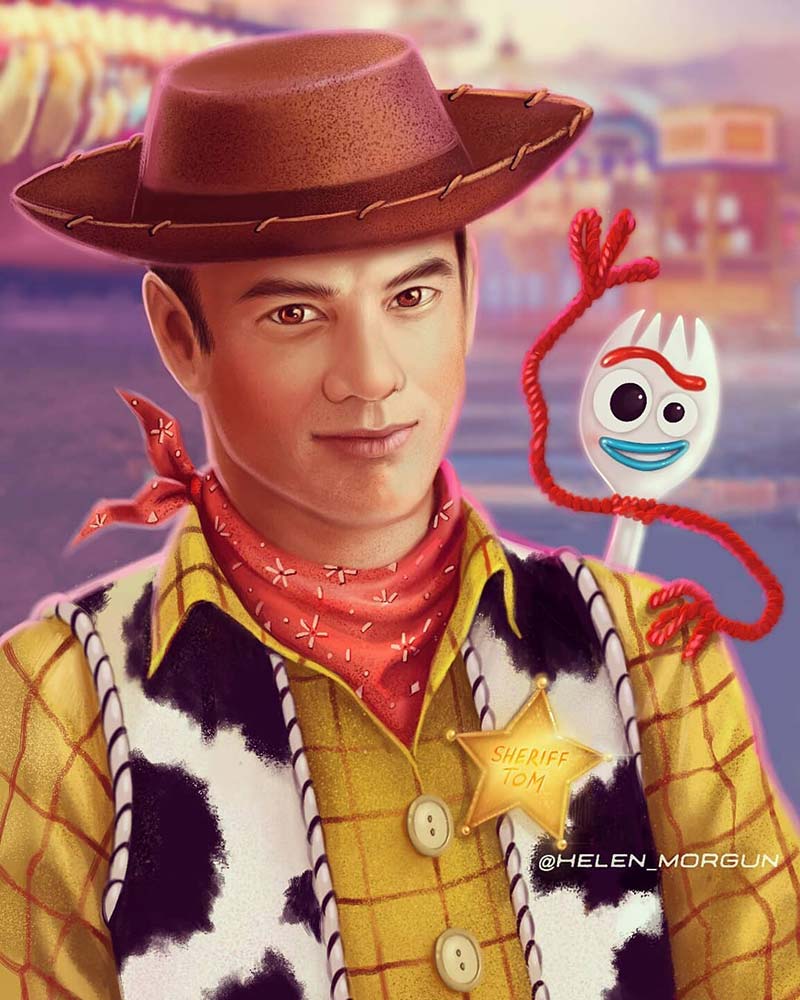 22. Megan Fox as Vanessa from Little Mermaid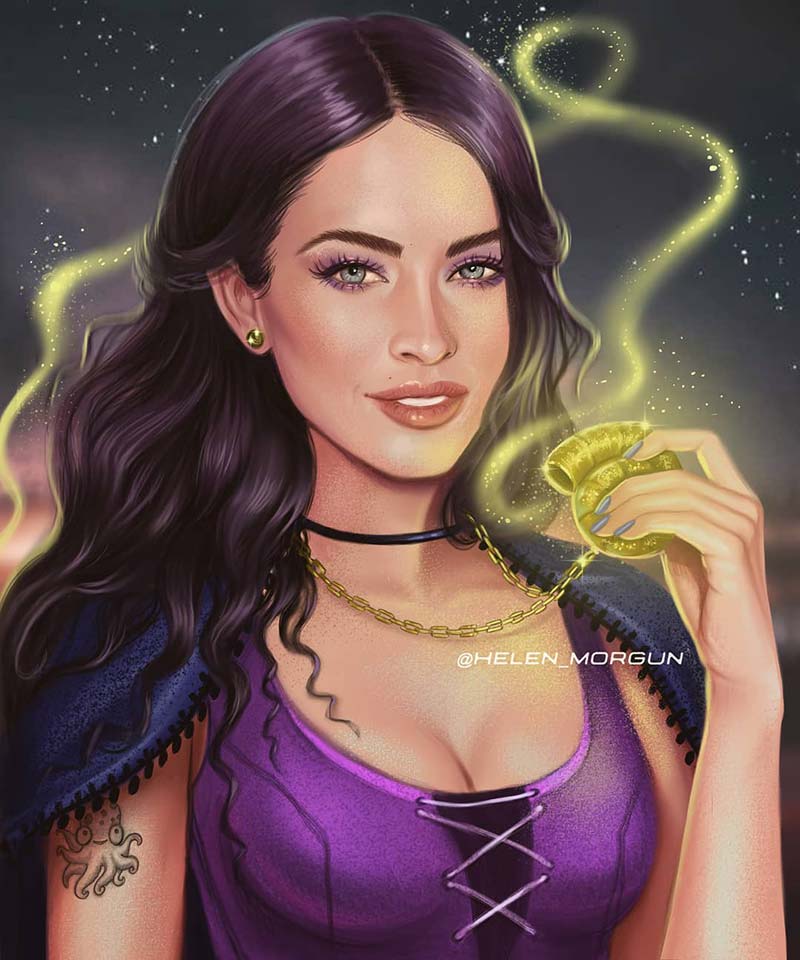 23. Beautiful Lucy Hale as Mavis Dracula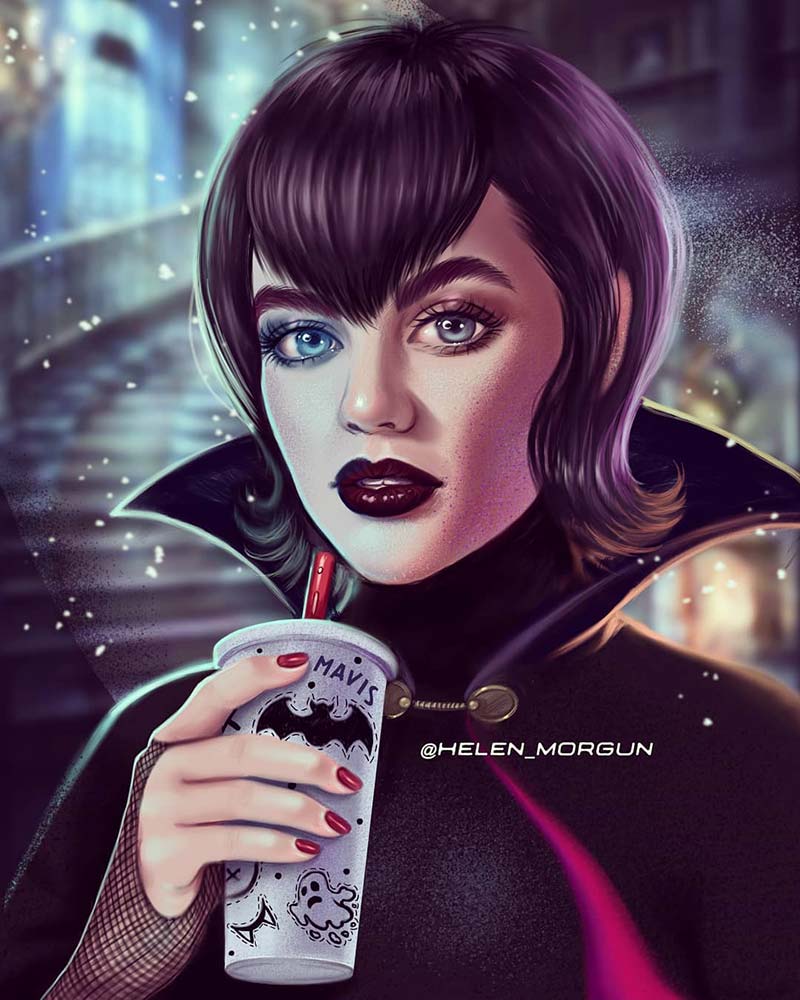 Recommended: