Hi there, hello there! We hope that you guys had a great time reading our previous blog and that you are making the most of our free mock-up PSD files as well. We would like to thank you all for your support and positive feedback and for sharing our blogs with your loved ones too. Today, we are going to talk about our free spa cosmetics mock-up PSD file so, let us get started!
As you guys know that at times, it becomes super necessary to unwind from the busy schedules of work or life in general and then all you need is a good massage or any spa service that can help you distress and stuff. Interestingly; spas have now started to broaden their services and are offering make-up applications, facials, haircutting, hairstyling, coloring, electrolysis (hair removals, skin tightening, etc.) along with body treatments such as exfoliation, wraps and packs as well as aromatherapy.
All the above-mentioned services are offered at reasonable prices and the service providers make sure that when you leave the spa, you are emotionally and physically at peace. At a place like spas, it is really important for the service providers to be at their best when it comes to their customers, treatments and everything else that matters. This also includes the types of products that are being used for the services like the essential oils, creams, lotions, serums, cosmetics and even the tools for example; brushes, sponges, make-up pads etc. as well.
Anyone and everyone who goes to a spa goes there to get an excellent treatment for the money they are spending and to make sure that it happens nicely, people who are associated with the spas directly and indirectly devise strategies, get stuff that is skin friendly and of good quality and then they open their doors to welcome their customers. As you know that in order to survive in the market, you need to make an entry that makes it too difficult for anyone to ignore you and then to stay there as one of the top choices; you need to keep the bar high almost all the time.
From your services, products to your marketing & advertising plans, you, as a business owner or the creative agency for the business must know how to keep the audience engaged with you. To start it off, we are sharing a free spa cosmetics mock-up PSD file with you containing a bottle with pump and a container. We have created this mock-up PSD file using a natural setting to give you guys a chance to demonstrate your packaged items in more attractive ways in front of your internal team members or your clients.
Let us walk through the mock-up PSD file and after that, you will need to continue reading the blog for a few amazing and easy to follow design tips!
As you guys know that we always keep our mock-up PSD files highly editable, you will have a great time working on this one too – from adding your own design elements to easily changing the colors of the bottle, pump, container and its cap, this will become one of your favorite design projects to work on so, whatever you guys design, do not forget to share about the process and the results in the comments section down below.
Now, let's talk about how you must work on the designs to make the spa cosmetics containers worth buying. First things first; make the packaging as peaceful and interesting to look at like you would feel after getting a long head massage. No kidding; get into the feels and you will then be able to make and visualize the designs in a better way.
In addition to getting yourself indulged in the design process, you will also need to choose colors and shades that go with the products. Allow us to share a few of them and why you must use them for the packaging of your spa cosmetics! The colors and hues that work well for cosmetics are of pinks and blues to bring in that subtle look into the designs and overall aesthetics. Then there are shades greens (preferably brighter ones), whites, blacks and even goldens to make the packaging look even more exquisite.
For the copy and logos, you can play with the fonts to see what works best for your designs although, we will recommend you guys to do try the minimalistic approach for designs that are neat and have a bigger impact on the audience. Another important thing to mention on cosmetics containers is to share the ingredients as well as the directions along with the date of expiry so that the direct & indirect consumers know what they are spending their money on.
And that is all for our today's blog! We hope that you will enjoy reading it. Don't forget to let us know how you liked it in comments.
Free Spa Cosmetics Conditioner & Cream Jar Mockup PSD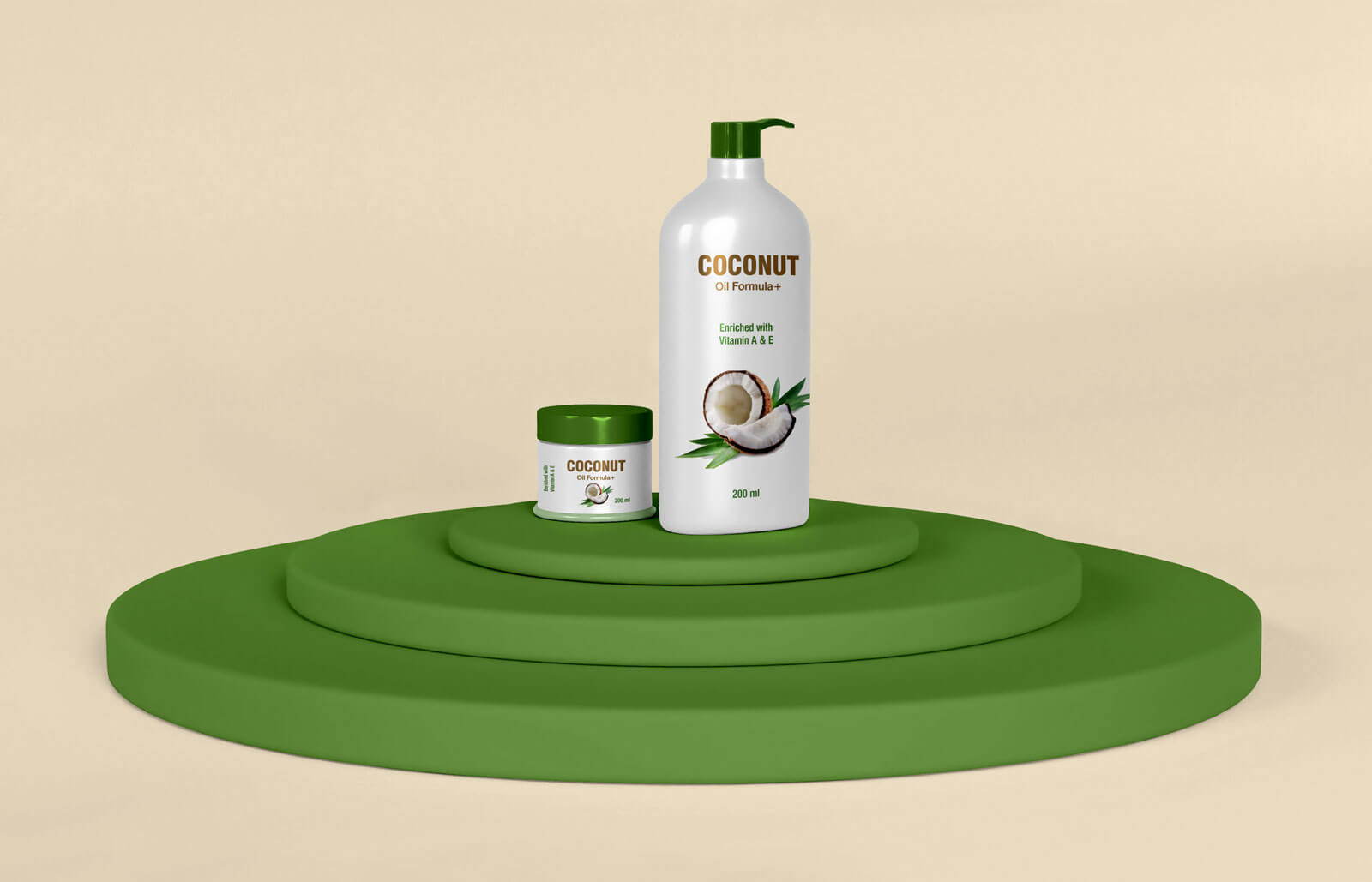 Available Format: Layered PSD with smart object insertion
License: Free for personal presentational use only
RAR File Includes: Face Spa Cosmetics Bottle & Jar Mockup
Resolution: 3500 x 2250 px
Note:
1. PSD Mockup is allowed for sharing online (A Must Linkback to this page)
2. Say thanks if you like or share/tweet with your friends. That means a lot to me.
3. And don't forget to subscribe to receive for more high quality premium freebies & awesome articles only.
Download Spa Cosmetics Mockup
More Latest Free Bottle Mockups: