Hello there friends! Before we say anything, we would like to thank you all for your amazing response on our previous blogs. It always feels great to know that we have such a supportive audience that not only reads our content but also uses our free mock-up PSD files to create designs for personal and commercial projects. We know this for a fact that all of you guys are making successful campaigns and to help you with that and more, we are here with yet another interesting and free mock-up PSD file for you all, so let's get started!
As you guys know that coffee is one of those hot beverages that is consumed at a much higher rate than any other hot beverage that exists. There are multiple reasons for that for example; coffee has a number of health benefits and coffee consumers may also ditch diseases like dementia, diabetes and even depression in some cases. But there is more it, coffee is also that hot beverage which is easy to make and is also readily available at so many cafés and shops that you will never have to worry about getting it in the first place. So, when we talk about convenience and a consumer good that's both healthy and comforting, coffee tops the list.
When winters start, coffee intake increases as well, and do you know what means? Well, it means that many new businesses emerge with their plans of offering something new and different from what's already available in the market. You guys would know that many coffee shops and other eateries have been asked to either keep the places closed for some time or they are operating through online services and keeping that in mind, a lot of people just place their orders and wait their food etc. to be delivered right at their doorsteps.
To help you explore new business opportunities, we decided to create this free perspective view coffee cup mock-up PSD file. Allow us to give you all a run through first and then we will share a couple of tips & tricks so that you can make your own designs using our free perspective view coffee cup mock-up PSD file. We have kept this coffee cup environment free as it will allow you to use any background of your choice or a setting that you have or will create to showcase the designs.
As we did not want to restrict you guys to use a template, feel free to create whatever comes to your mind in the context of the background and demonstrate your design options in a better way. In addition to that, you can also edit this perspective view coffee cup mock-up PSD file easily by adding your own design elements, copy and colors to brand it for your businesses.
There is one more thing that you must mention on the packaging especially if the food items are hot and that is too literally write that the consumers need to be careful while holding the boxes, containers and cups etc. so that they do not burn themselves or their loved ones. You must be thinking that everyone would know that but that is not the case and you, as a responsible business owner must never hesitate to mention such an obvious thing.
As far as the branding of coffee cups is concerned, many brands have resorted to using just the logo and a couple of instructions as part of their design and stuff and that works because of the fact that they are established brands and might not need a lot of hammering of details and brandings anymore but for all the brands that are struggling to become something or have just started selling coffee along with other eatables need to make the packaging design fun and interesting. By doing so, you will be able to engage with your audience in a way that they would want to come back to you over and over again.
Your first step can be to create engaging packaging designs that are functional – for example; you can make a slot for the consumer to place their cookie inside it. And if not that, then you can use a material that is biodegradable so that it can be used even after your product has been consumed and since we all need to become responsible towards our planet, this will be a great idea to roll out for your beverages packaging too.
That is all for today, you guys! We hope that this blog of ours and free perspective view coffee cup mock-up PSD file will help you make a bunch of interesting design ideas for your businesses. When you do create things, do let us know in the comments section down below about the design journey and do not forget to share the blog with your favorite colleagues as well.
Free Perspective View Coffee Cup Mockup PSD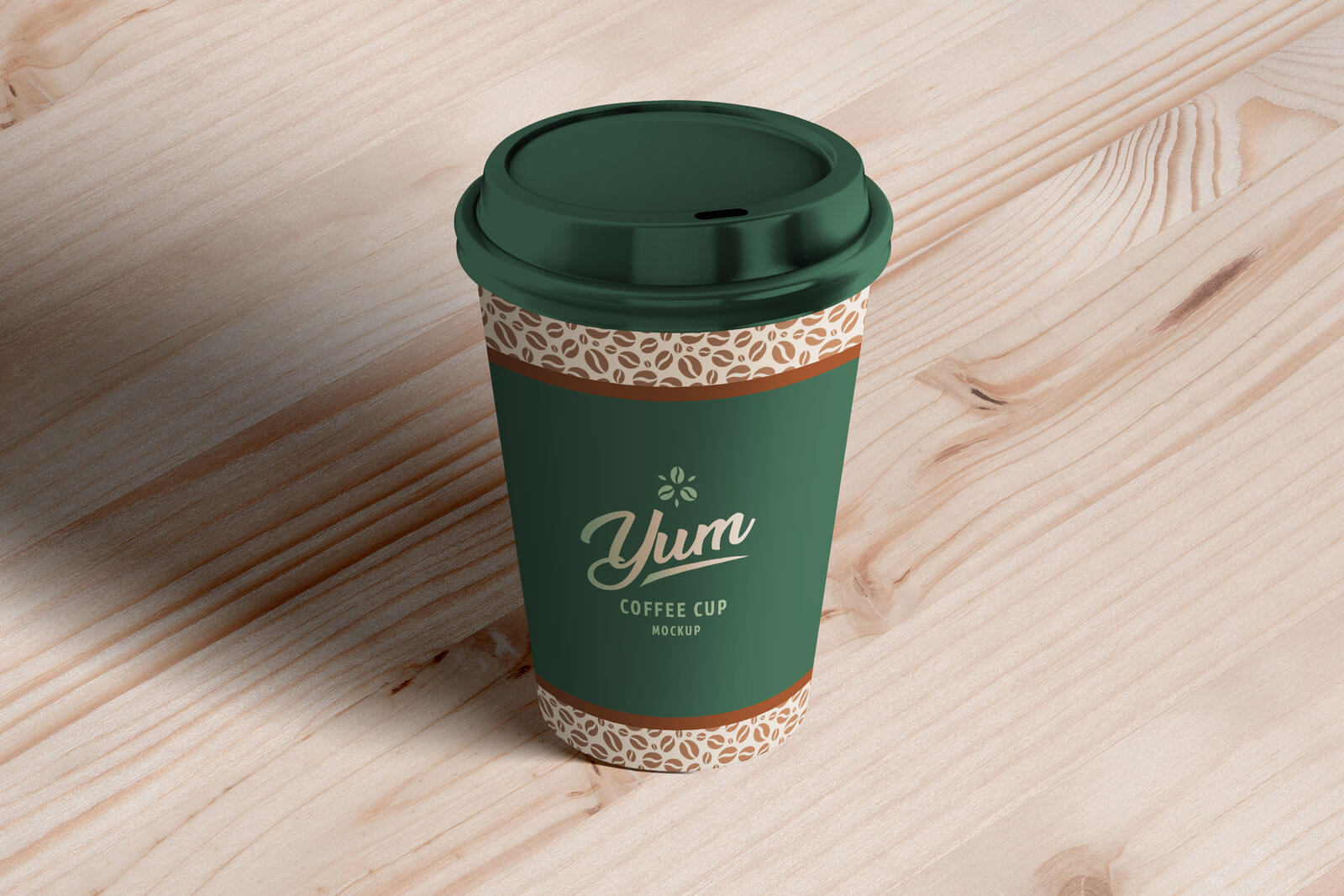 Available Format: Layered PSD with smart object insertion
License: Free for personal and commercial usage
Zip File Includes: Free Coffee Cup Mockup PSD
Mock-up Resolution: 3000 x 2000 px

Note:
1. Free Mockup PSD is allowed to share online (A Must Linkback to designbolts.com)
2. Say thanks if you like or share/tweet with your friends. That means a lot to me.
3. And don't forget to follow or subscribe to receive for more high quality premium freebies & awesome articles only.
Download Coffee Cup Mockup
Recommended: