Hi there, hello there! We hope that you guys are keeping safe and that our blogs are keeping you busy. If you are making successful designs and are being able to make noise through your interesting marketing & advertising campaigns, then do let us know about them and more in the comments section as we would love to hear all about 'em.
Moving on to our today's blog, we would like to say hello to all of you who wanted us to create another coffee mug mock-up PSD file and let us get started! With the change in the weather, people's preferences change too. Wardrobes are updated, work and life schedules are revisited, food and beverages are exchanged with the ones that go and complement with the season and we think that, that's the beauty of it. For example; during winters, hot beverages intake increases, and consumers start purchasing more and more easy to make soups, instant coffees and teas. Then there is hot chocolate and other flavored drinks that are mostly taken to keep the body temperature normal.
The best part about consuming hot drinks during a chilly morning or evening is that you get to enjoy these times and can also count your blessings too that you have access to the joys of life. In order to keep celebrating these tiny but peaceful and comforting blessings, we wanted to create something that goes with the mood and can be used by anyone and everyone. If you are in the business of selling coffee or if you have an online or physical store of crockery items, you will find our free coffee mug mock-up PSD file super useful and with our effective tips and tricks, we are sure that you will be able to create stunning designs in no time.
Mugs are one of those things that people can get easily customized and they also enjoy their drinks etc. in things that they got made for themselves. Similarly, mugs are considered to be one of the easiest and useful gift items too. Works for everyone, yeah?
Recommended: 20+ Logo Mockup Templates 2020
We find it really interesting that even if there are thousands of designs available in the market for mugs, a customer would still have something in their mind which they would want to see on their mugs. And that is a good thing. Here is why: if there is something that they are not able to get from a store, they will reach out to you and then you will be able to make exactly what they need, right? So, this is how it will go in your favor.
To make mug designs that will become coffee lovers favorite mugs in the world, you will have to create something that is not there – anywhere and for that, what you will need to do is to get in touch with your potential and existing customers directly or indirectly and get to know what they like and what they don't like when it comes to a coffee mug design. It will help you gather insights and you will also be able to know what needs to be designed and what can wait for some time.
Your first step is to get your hands on our free coffee mug mock-up PSD file and from there, your design journey will start. In order to get to know your customers well, we will suggest you use the social media platforms like Instagram, Facebook and Twitter for polls, questions and other engaging content which can help you acquire information. In addition to that, you must also keep yourself updated with all the latest trends especially when it comes to entertainment and sports etc. as such data is also beneficial to know what customers like in general. Create mock-up designs of as many things, people (social media influencers, celebrities, sportsmen and sportswomen etc.) and share them on your website, Facebook Shop or Instagram Shop to see the reactions.
If you are creating designs for a brand that already exists, then of course you will have to brand the mugs in such a way that the customers get attracted not just towards the products but the way the products are served to them. For corporate organizations as well, there are certain brand rules that are to be followed so that the stationery has harmony and the team members and guests that happen to be there at the office and sites etc. feel a good connection with the company. We will suggest you set the tone and communication as per the environment and you will be good to go.
The finishing and printing of the mugs matter the most so, make sure that whoever third party vendor you choose, their work is so fantastic that your designs will pop up like something magical.
That's all from our side! We hope that this blog and our free coffee mug mock-up PSD file will help you make attractive designs for your personal and commercial projects. Don't forget to share this with your friends and favorite colleagues too.
Free Coffee Mug Logo Mockup PSD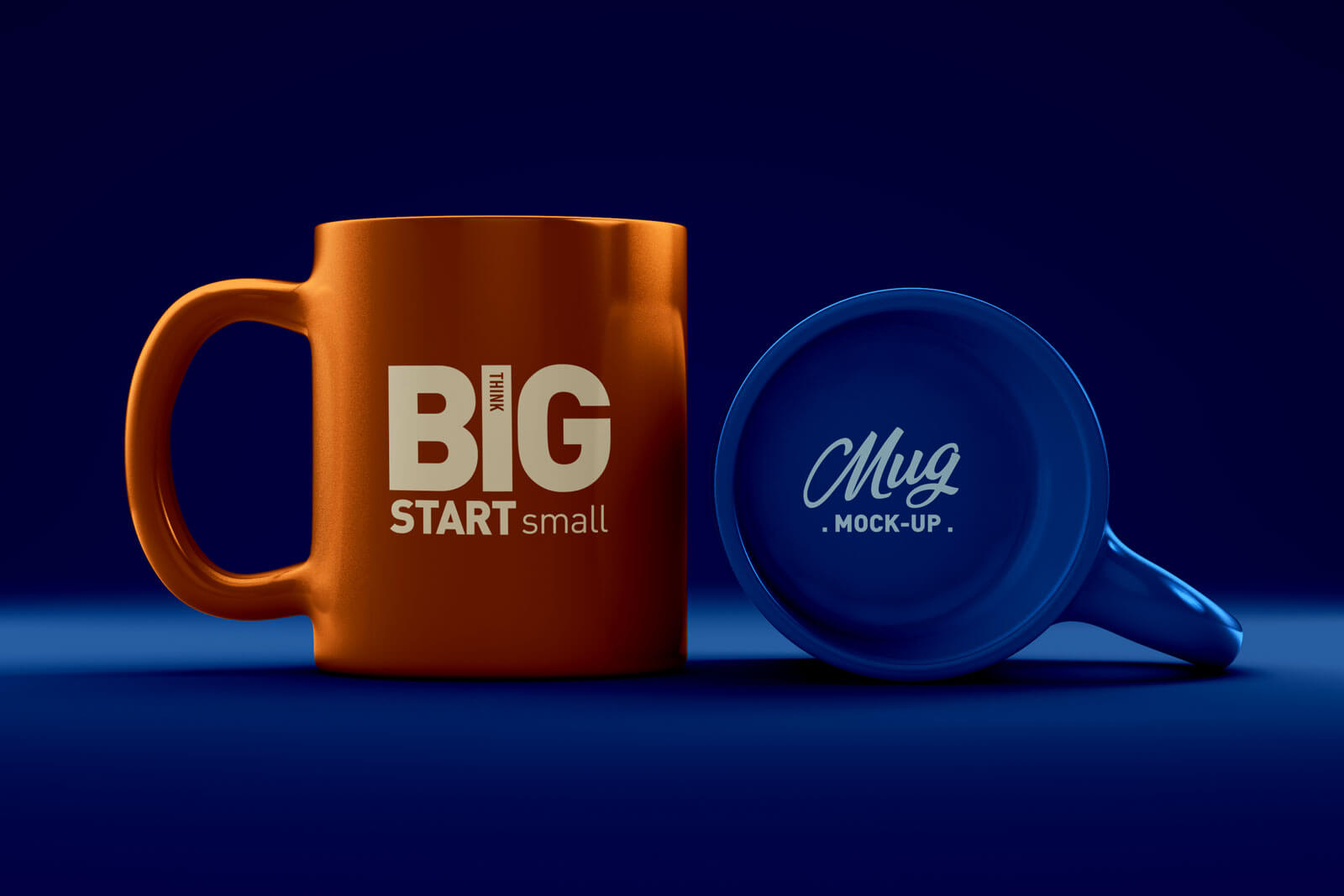 Available Format: Photoshop PSD
License: Free for personal and commercial usage
File Format: WinRAR
Mockup Resolution: 3000 x 2000 px
Note:
1. Free Coffee Mug Mockup is allowed to share online (A Must Linkback to this page)
2. Say thanks if you like or share/tweet with your friends. That means a lot to me.
3. And don't forget to follow or subscribe to receive more high quality premium freebies & awesome articles only.
Download Mug Mockup
More Free Mug Mockups Designed By Us: