Hi there friends! Before we start talking about what we have worked on to share with you guys, we would like to thank you all for your overwhelming response on our previous blogs and for all sharing the content ideas and design files with your friends and colleagues as well. Our today's blog is something that all of us can make good use of at some point in our professional lives. And keeping in mind the need of it, we thought to create 10 best and free good resume templates that you can use to get a good job in 2021 so, let us get started!
Everyone wants to get a good job, but have you ever thought about what makes a job a good one and why does everyone want to have it? As we all are working to afford our lifestyle and to make it better so that we can also experience the luxuries of life too, there is always a need to go bigger and become someone successful and to be honest; if a job does not pay you well, then you have all the rights to move to the next good or better opportunity.
There are a few things many people especially the ones who are new to all of this do not quite know or understand about and that is okay because we are here to help you do that and more. A good job means that you are earning enough money to spend on yourself – it can include the basic necessities of life such as; food, clothing, utility and medical bills, rents, commute etc. and (somewhat) luxuries like purchasing a new phone, a laptop and stuff like that. In addition to that, you must also be able to save money as well – if not a huge amount every month then a tiny amount can work too as long as it is being saved.
Another important thing that makes a job a good job is your physical and mental well being and it is sad that a lot of organizations, employers and employees around the world do not realize that this could be something that needs attention. If your health is suffering because of your job, you need to quit and no, it won't make you a loser, but you will feel proud for standing up for yourself. In addition to that, it is also a part of a good job that you enjoy going to your workplace and doing your everyday tasks too.
Recommended: 50+ Beautiful Free Resume (CV) Templates in Ai, Indesign & PSD Formats
Sadly, many people are stuck at jobs that they do not find interesting anymore, but either they do not want to leave their comfort zone, or they do not have a lot of options to switch to. In order to make sure that whatever you are doing in your professional life is adding meaning to your personal life and well being, know that you are doing good but the moment it starts to feel that something is not right, you must reevaluate the job, your routine and you should also start looking for other opportunities as well so that you can keep moving forward.
Also, you must know that whatever we have mentioned above was not mentioned to scare you guys or anything of the sorts but what we do want you all to know is that you should prepare yourself for any and every type of work environment before you apply for an interview by sending in your resume. Keep in mind that your resume is literally the first document that will speak on your behalf – it could be the HR department, it could be the CEO themself so make a really nice impression because only then you will receive a confirmation call or an email from the concerned personnel.
Now, we have compiled a list of 10 beautiful and best resume templates that will help you score your dream job in 2021 but there are a few things that you must know before you press that 'Send' button. Keep reading the blog to be able to send a great resume for a confirmed interview intimation!
A good job resume is a document that mentions applicant's professional experience listed in the format of recent to old along with the designation, job responsibilities as well as the clientele if need be.
Your resume must also have your educational experience listed in the same order as of your professional experience along with the degrees that you have, and you can also mention your subjects as well.
Most importantly, your resume should also have your skills mentioned on it as well and even if you are a beginner at something, do not hesitate to mention it because it is helpful for the employers to know your abilities in a better way.
So, what are you waiting for, guys? Get your hands on our 10 best free good resume templates to get good jobs in 2021 and do not forget to share the blog and tips with your favorite people too.
10 Best Free Good Resume Templates For Good Job in 2021
1. Free Ai Resume/ CV Format For Social Media Specialists & Public Relation Officers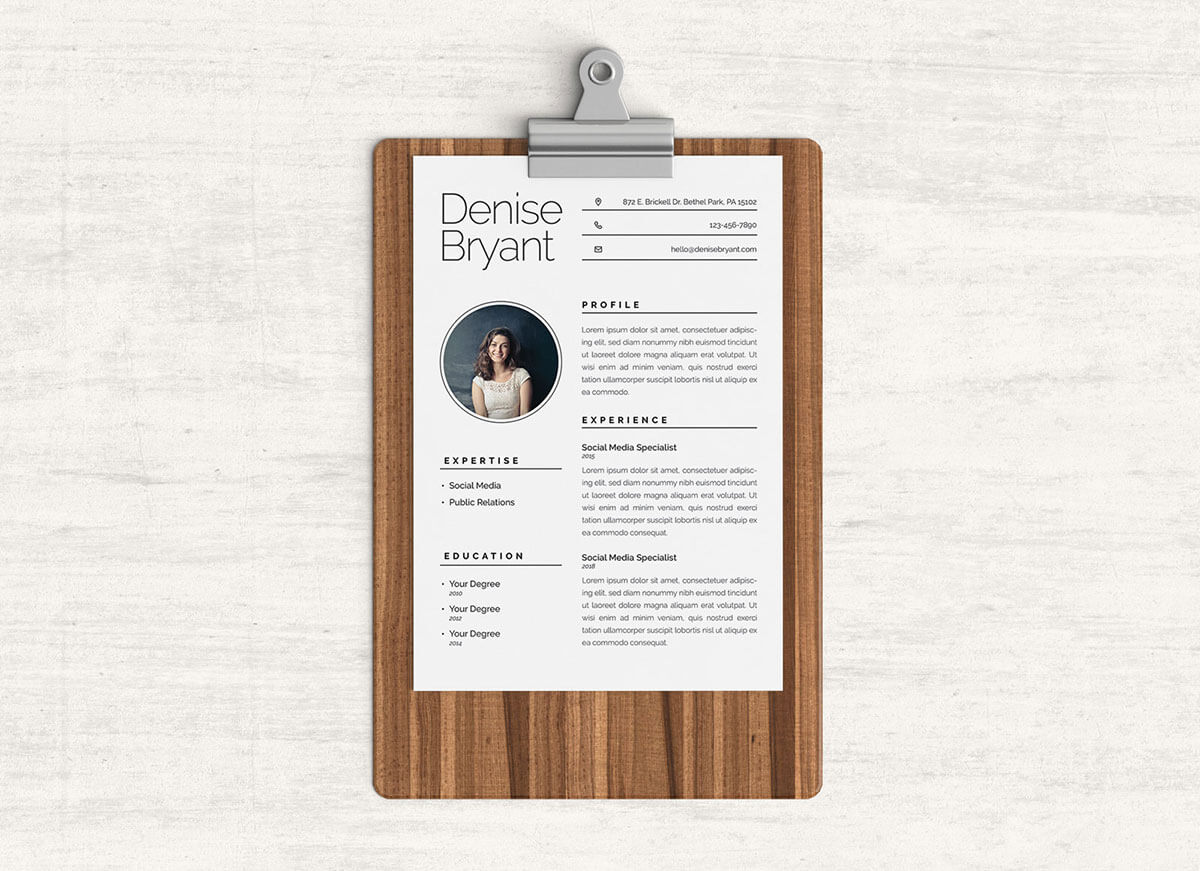 2. Free Professional Resume Template For Job In Photoshop PSD Format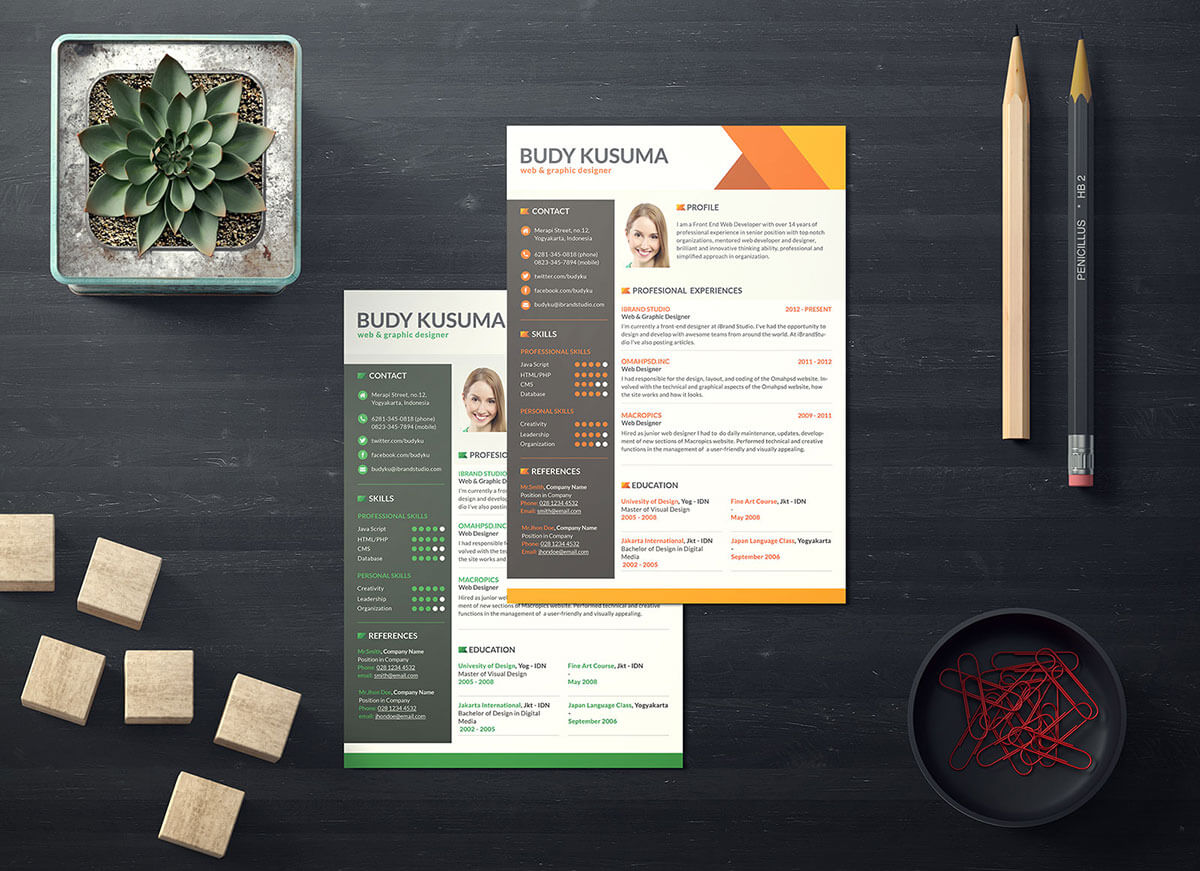 3. Free Simple Resume Format & Cover Letter in INDD, IDML, DOC & DOCX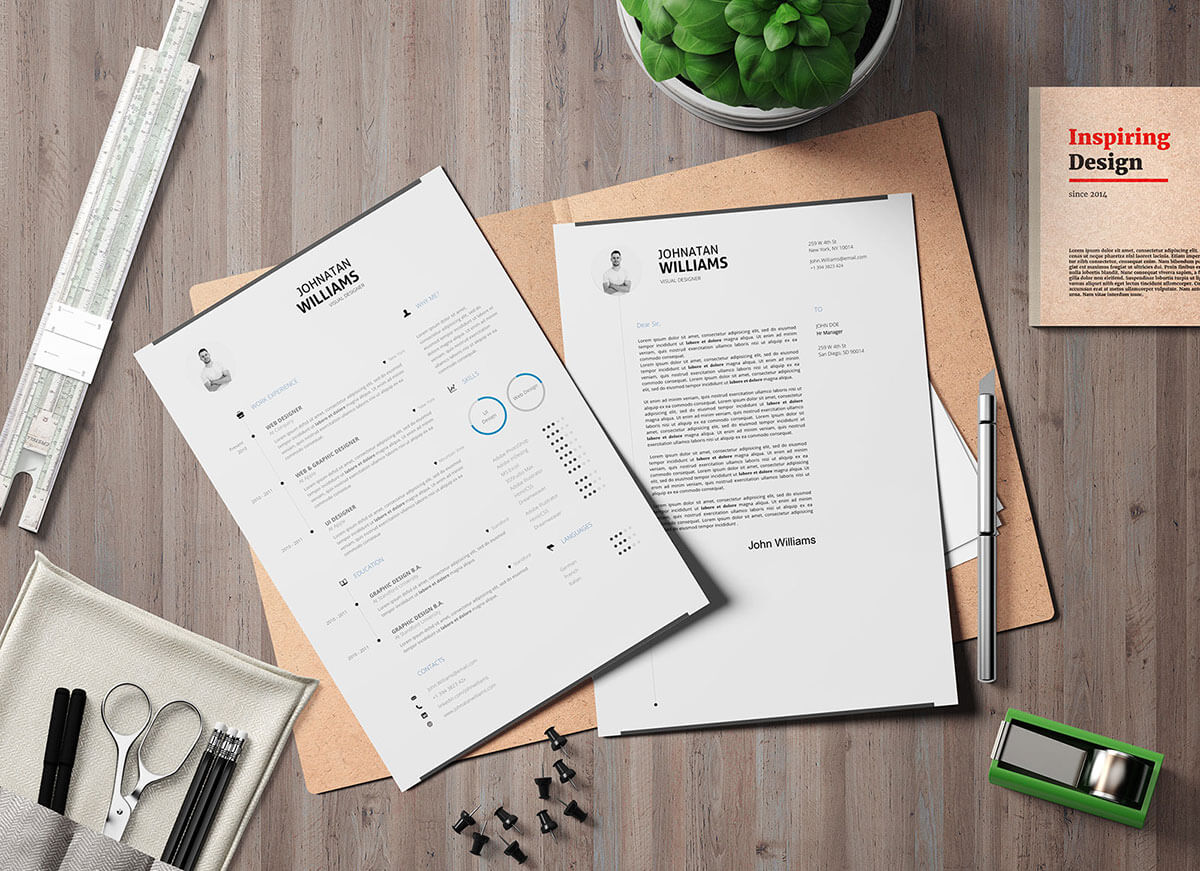 4. Free Perfect Resume Template, Cover Letter & Portfolio Design For Web & Graphic Designers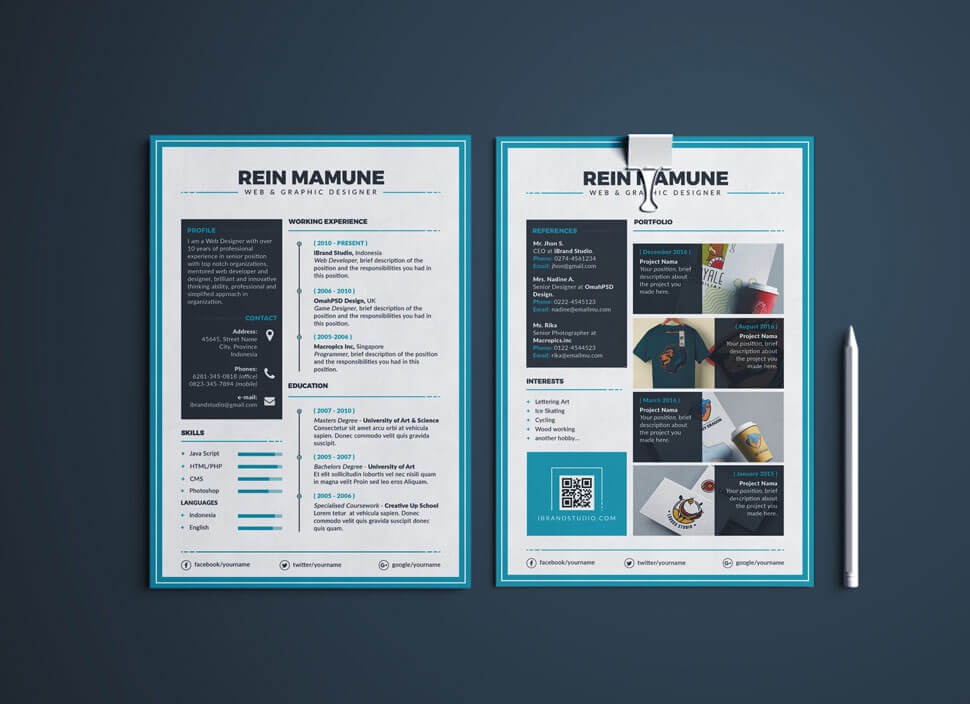 5. Free Resume Template In INDD & Word For Professionals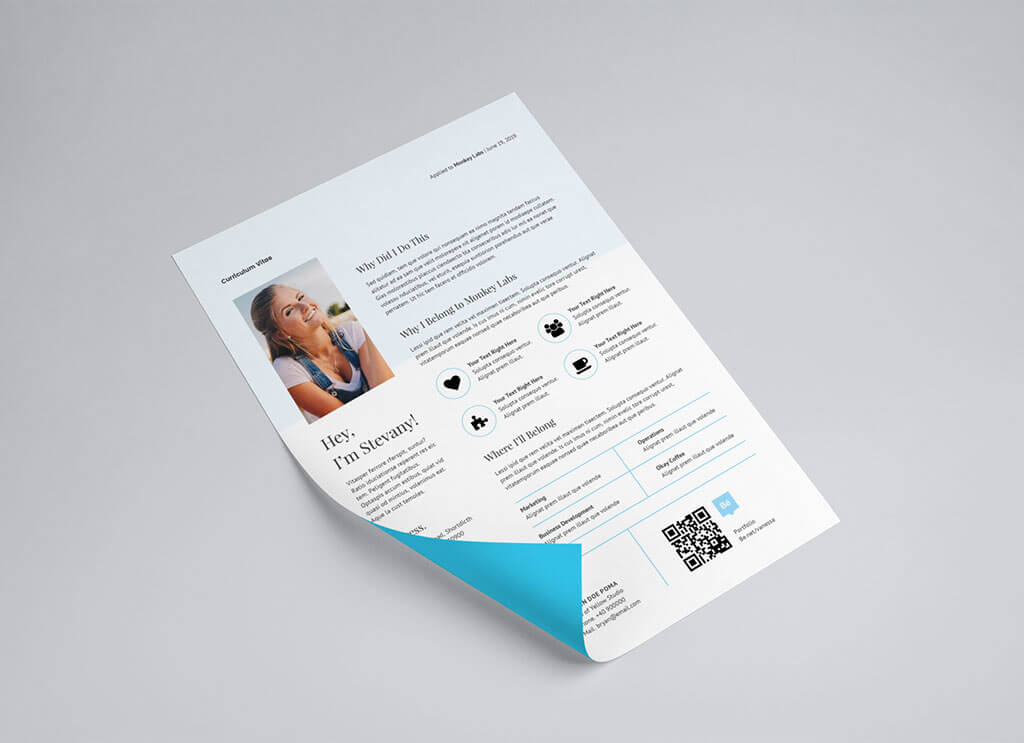 6. Free Resume Template In Sketch For Game Designers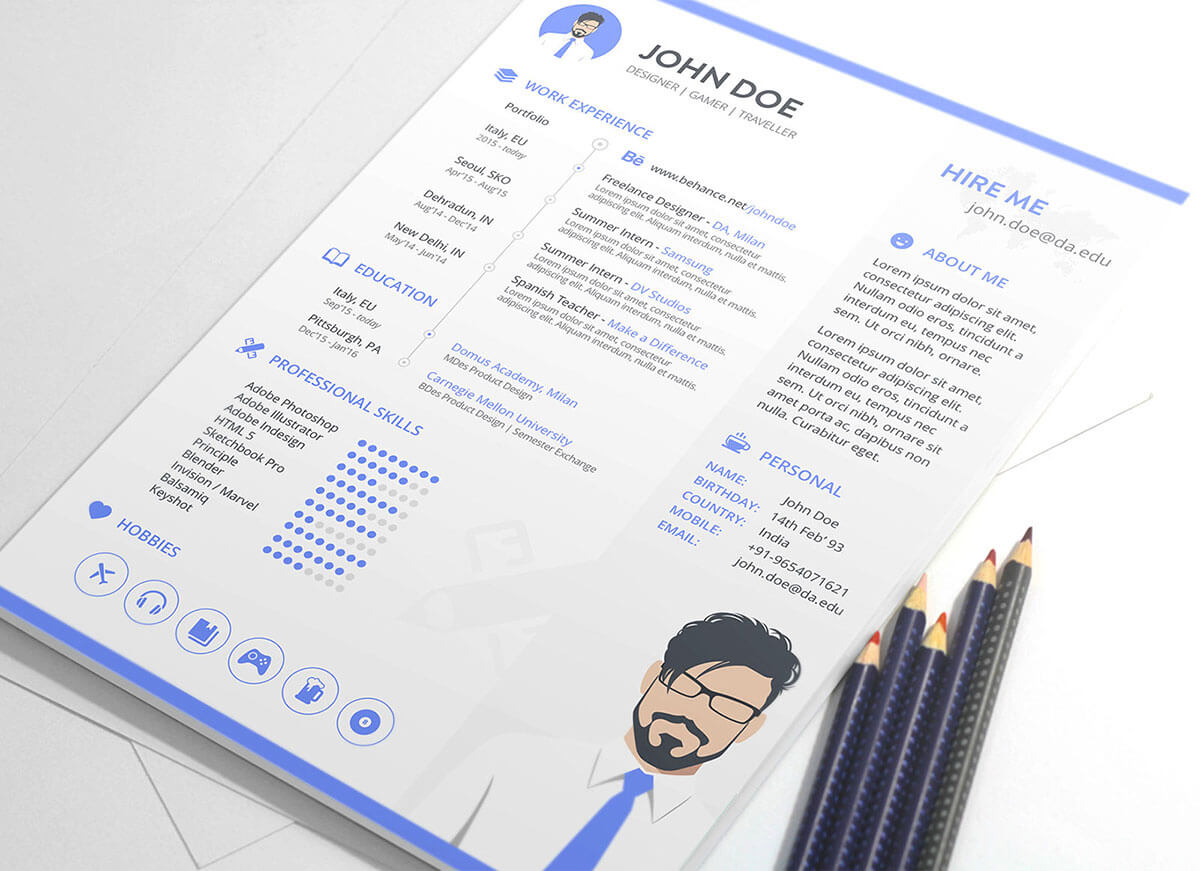 7. Free Modern Resume Template In Word DOCX Format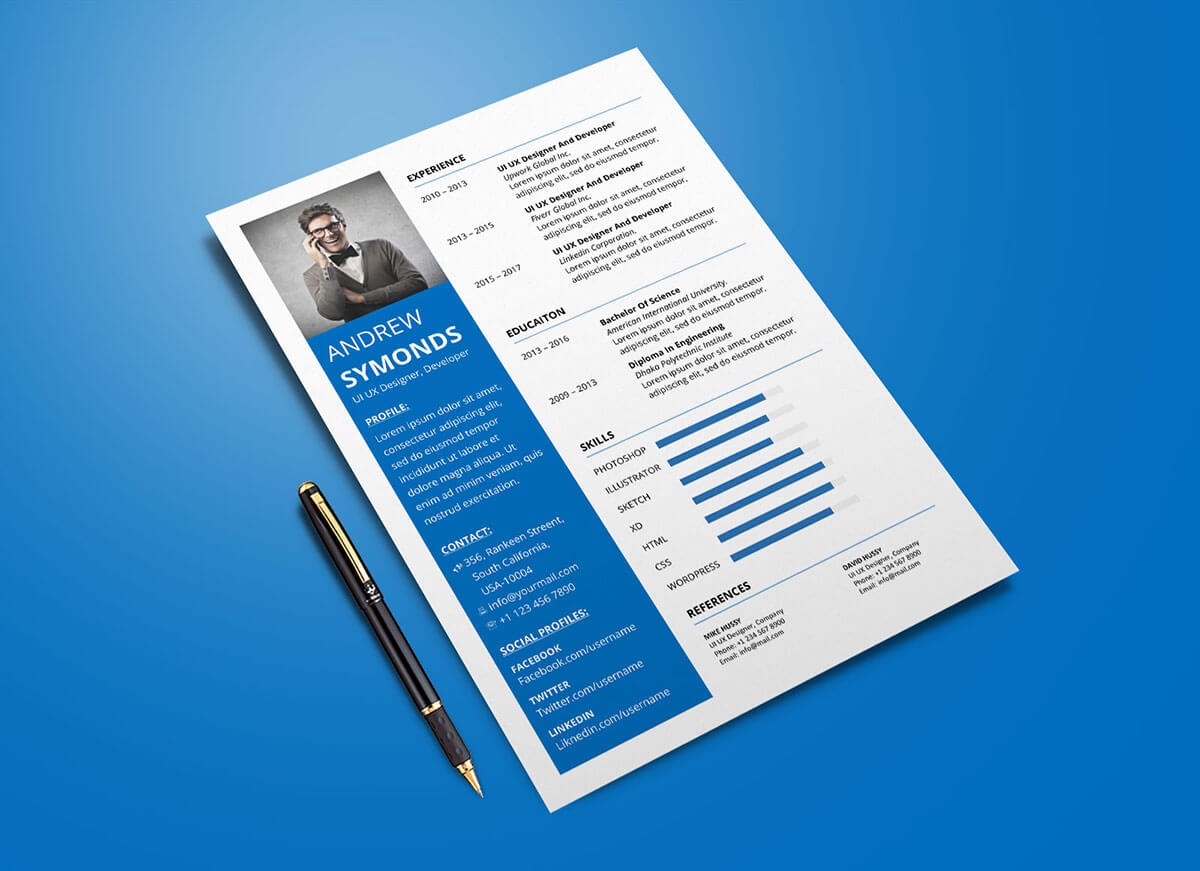 8. Free Beautiful CV Template For Business Analyst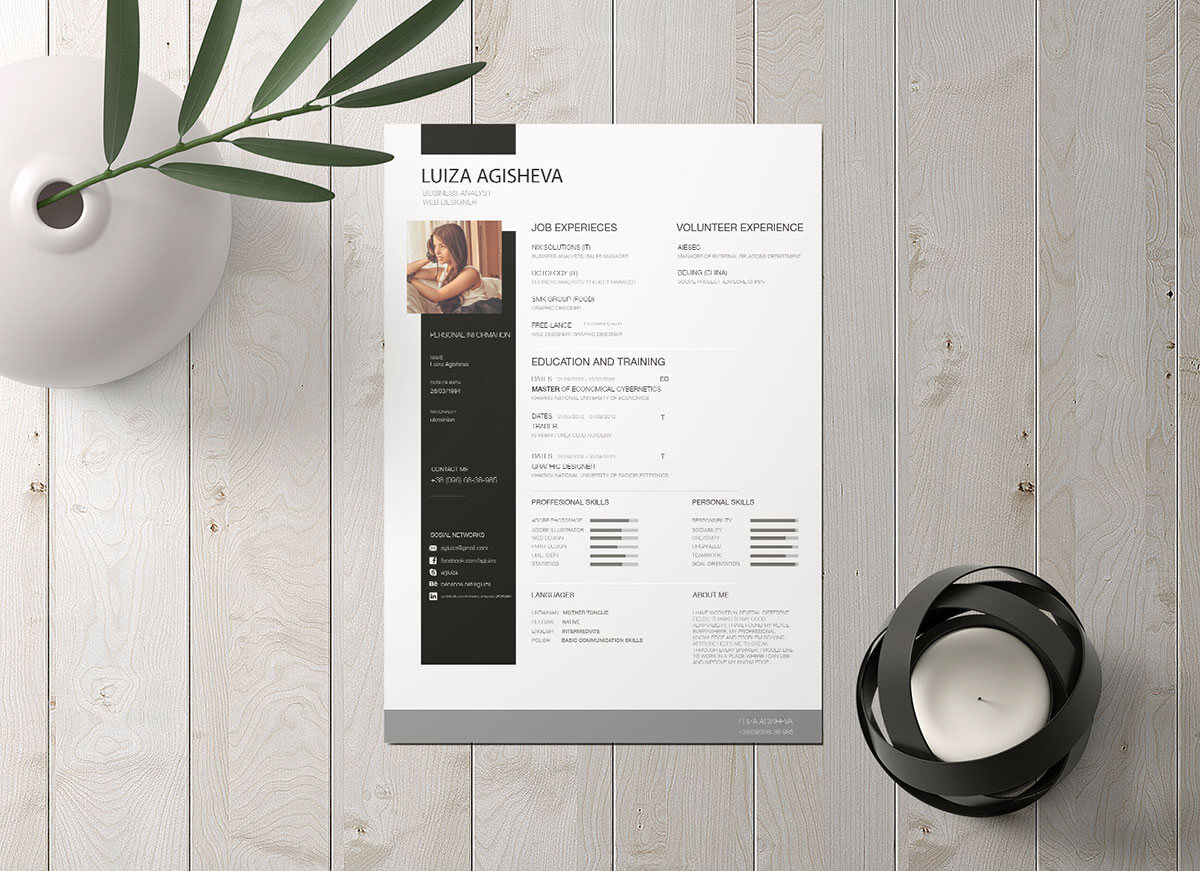 9. Free 2 Page Resume Ai Template & Cover Letter for Creative Directors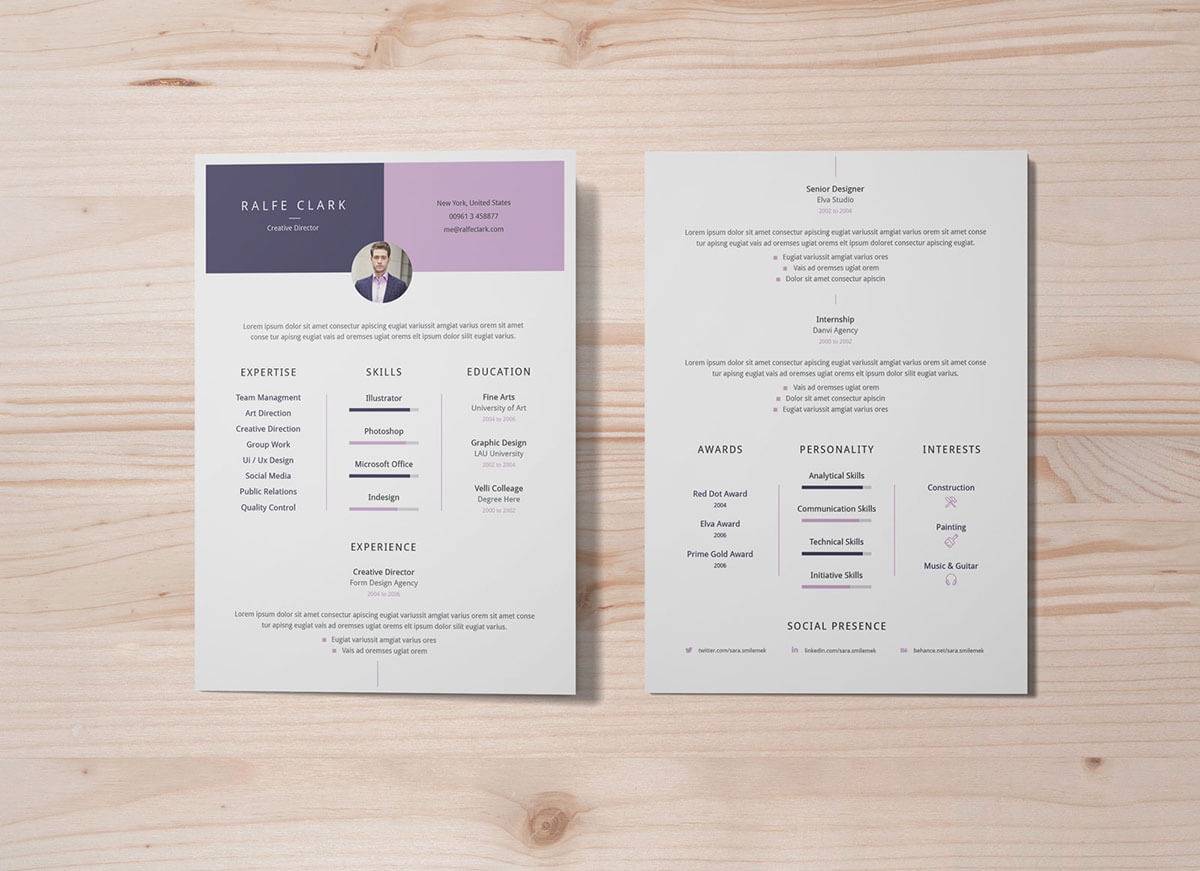 10. Free Elegant CV Template In Word PSD & Ai Format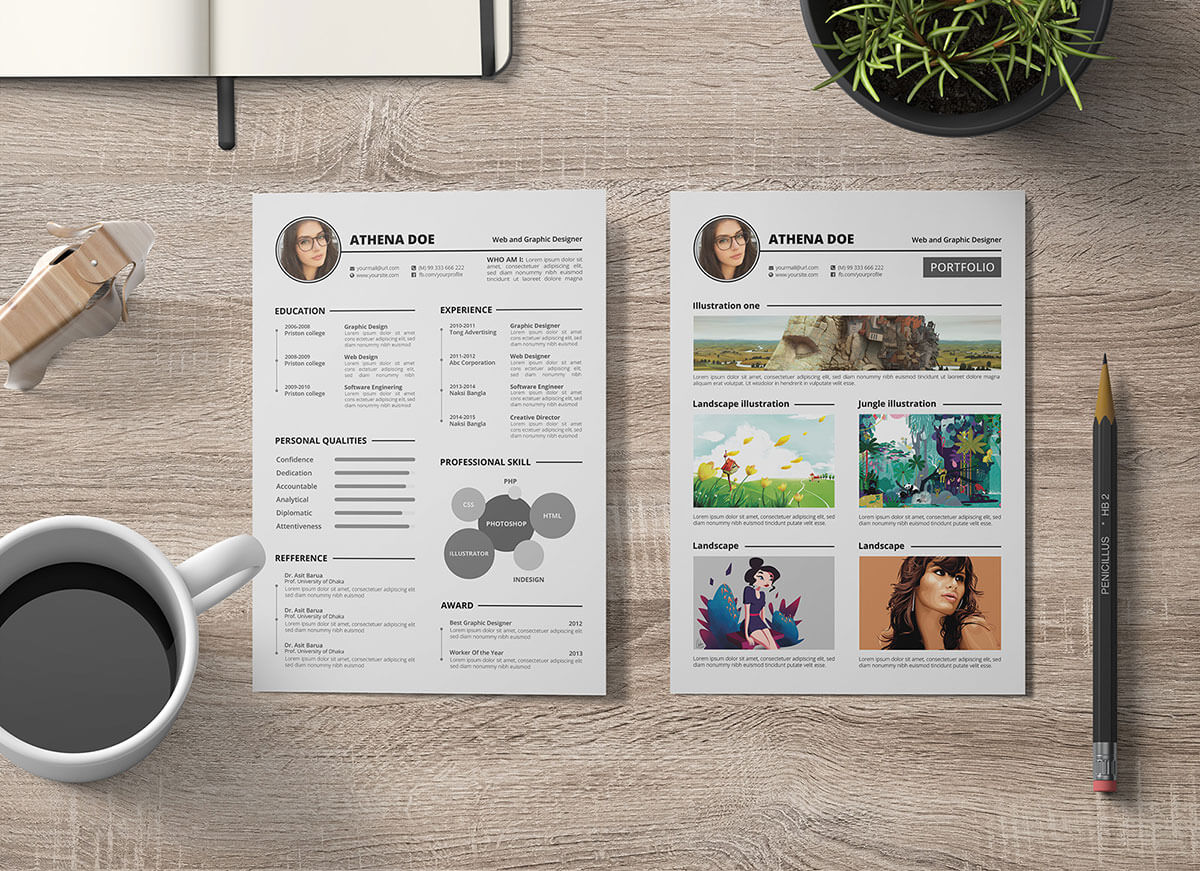 More Free Resume Templates: