Hi there guys! We hope that you all are having a great time reading our content and are also using our mock-ups for your design projects as well. Okay so, while we were working on our ideas, we decided to talk about design trends of 2021 that will be followed and adapted by thousands of designers and developers around the globe. Let's get started then!
This is something that a lot of us can relate to and we're sure that you must have wanted an out as soon as you saw something really confusing going on but don't you just hate it when a website of a huge business / brand is hard to use? Like you don't know what to do, you cannot tell which page you are on and how to come out of it. The sad part about bad web designs is that businesses did not really use to care about their websites and their designs as far as their physical stores were doing okay.
And then due to the Coronavirus, when the world accepted the new normal, customers started to shop more from online shops. They are still doing it be it groceries, medicines, clothes and even electronics and with the passage of time, businesses started to accept the fact that their website must be revamped. You don't have to spend thousands of bucks to get the job done but even if you are paying a decent amount to someone to design and develop your website(s), then make sure that they do their job nicely.
By going through and following these 20 modern web design trends, you and your clients will be able to make a user's experience amazing. And it matters because if your website design is unattractive or if it is confusing the visitor, then they would happily see themselves out and would visit some other attractive and easy to use portals. So, what can you do to make your modern web design so engaging that no one would want to leave? This is the question that we are going to cater – keep reading the blog to know that and more!
What to expect for web designs in 2021?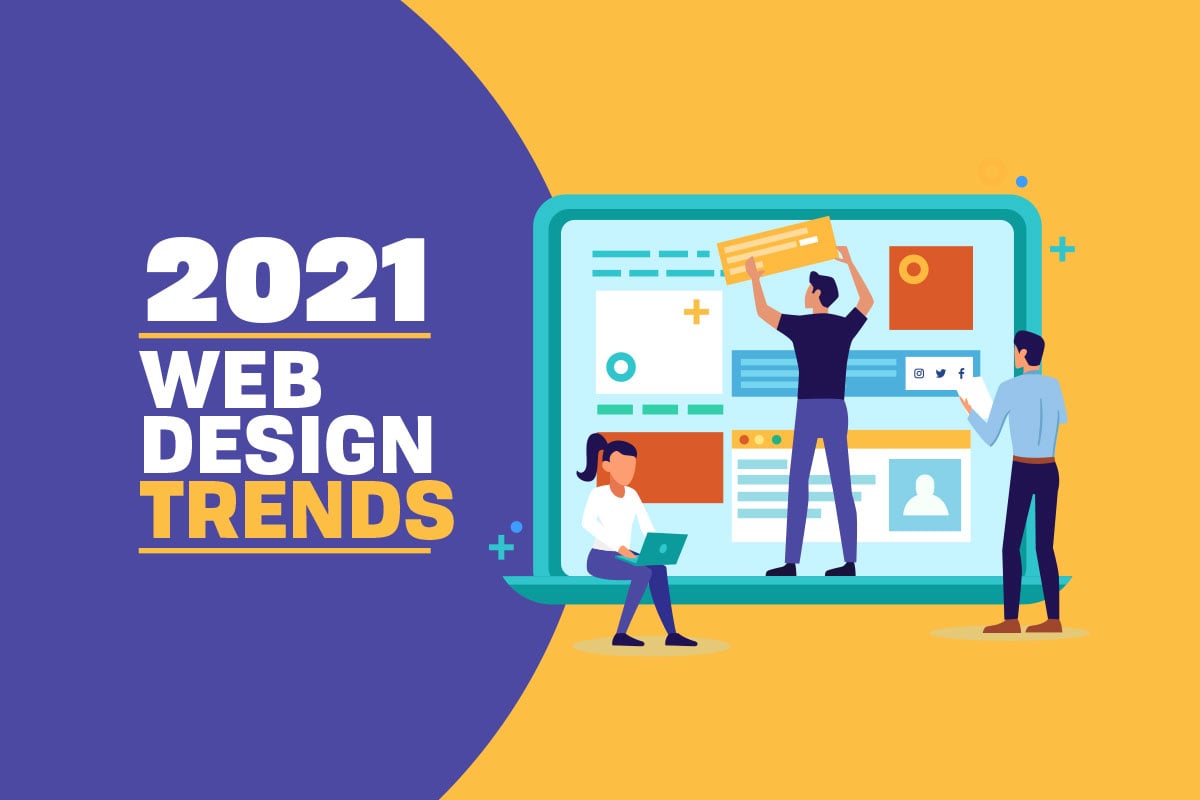 Since 2020 was a tough year for the entire population and while everyone came up with ideas to cope with it, design in collective sense of the word had to evolve too. In 2021, you can help your business, your client's business as well as your fellow designers feel a breath of fresh air through new and modern web designs. An individual must expect that there will be big and nice changes in the context of fonts, then you will experience changes in scrolling too.
Oh, and did we tell you that one of the most liked web design trends for the year 2021 will be Augmented Reality (AR) experiences as well? Yeah, now you can feel it, right? So, let's get to our business, shall we?
Want to know what's a nice web design?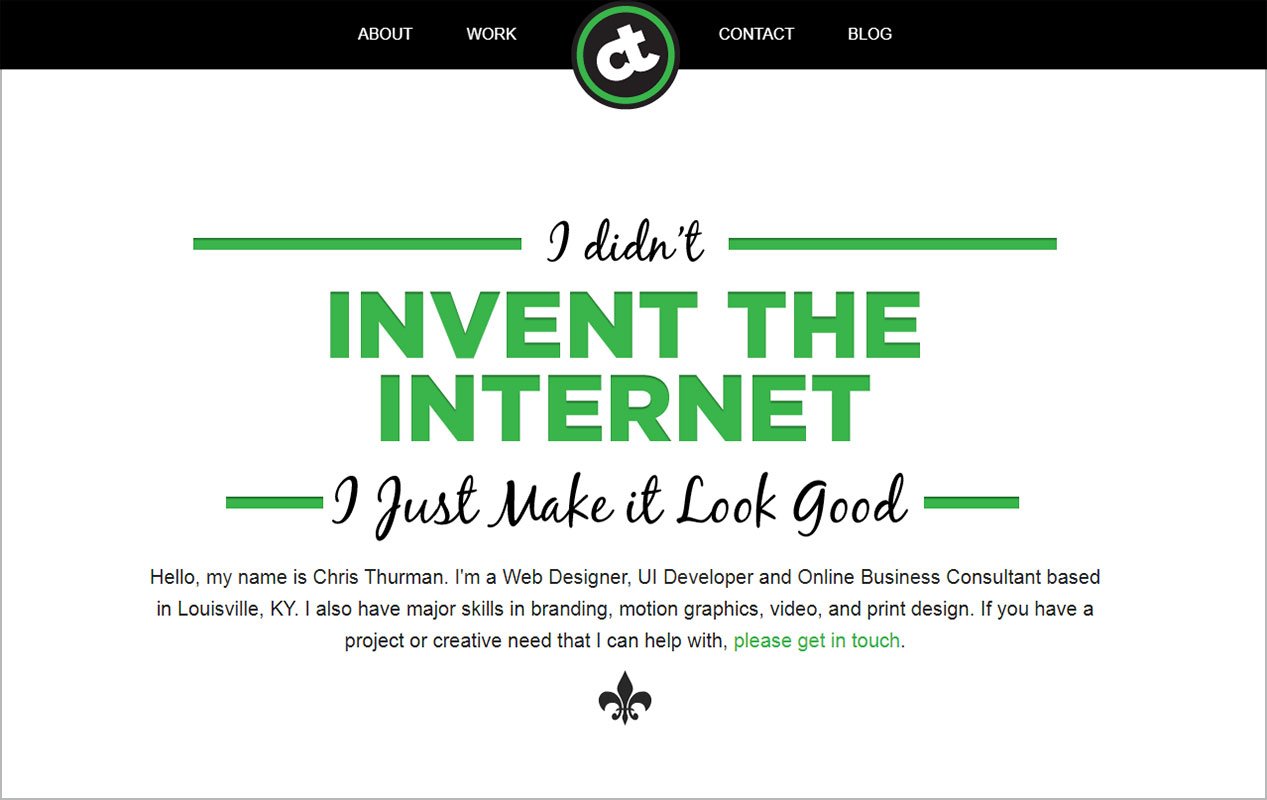 A (nice) web design is a well balanced combination of easy to read fonts & styles, intriguing copy, beautiful design elements and imagery and if that is paired with sound effects or maybe a really nice and relevant multimedia file, then you can be the real game changer, you know! We will take everything one by one to share what you can do to make your web designs help you stand out in the crowd and the first thing on our list is the overall look of the web design.
We know that many people find this boring when they are asked to think like one of their ideal customers / visitors to decide a better strategy but because it works, we are about to ask you to do the same. For instance; you are an apparel business and you *obviously* have an online store to facilitate the shopping experience but how does your website look like? Does it go with the theme of your business? Does it even have a theme? How is the imagery like including the articles that you are selling? How is the user experience? And most importantly, do you feel like spending your time on your website?
Your existing web design & how to make it better!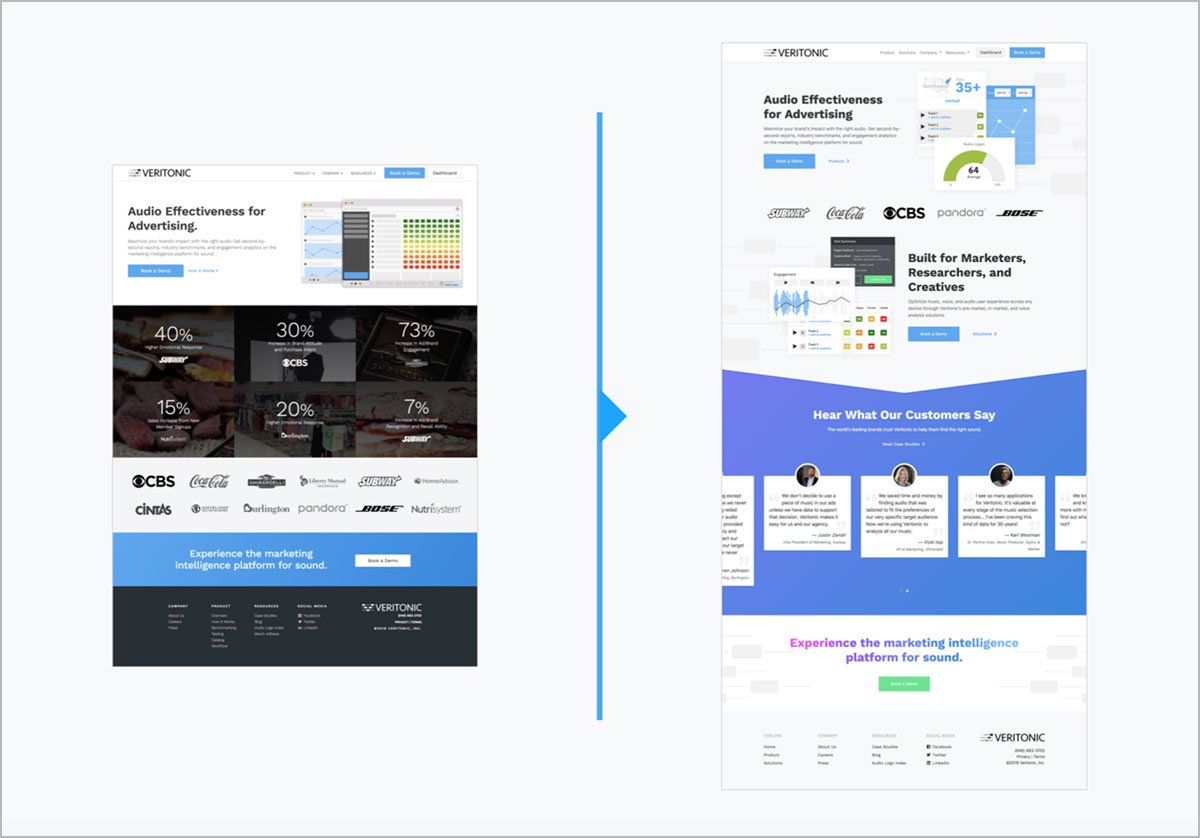 All these questions will help you devise the next steps and you can work all of them like a boss if you know how to cater to them. First things first; if there are any things that you would want to change in the design etc., do not take them as issues but rather treat them as challenges. For instance; experiment with how your web design can look attractive.
Make sure that whatever you use, complements your business as well as your company's profile. Do not be dull, make it full of life and you might want to use fonts that are more retro and vintage-y. You would know how old things are becoming the new in so, cash on that while you are at it.
1. Upgrade with 'Old' Elements
Businesses that are experimental happen to survive longer than the ones that are too scared to take the risks. To make a strikingly attractive web design, pick and choose between retro fonts; you can merge the already existing ones with styling and typography and create something of your own too!
2. Scroll Away but Horizontally!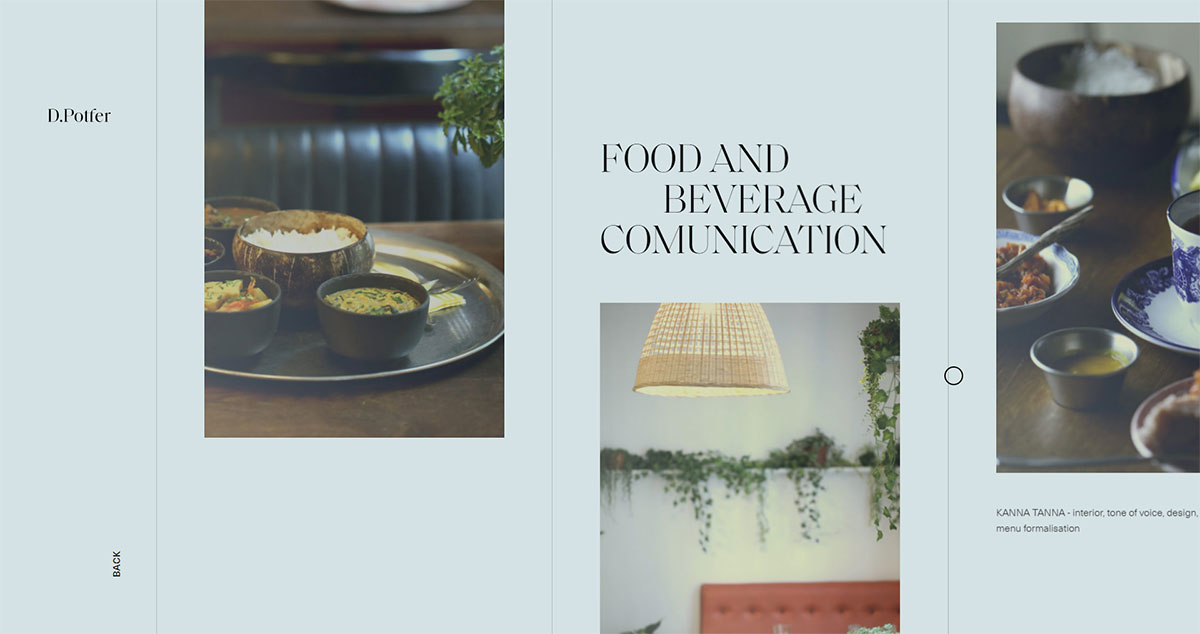 Yes, you read that right. Horizontal scrolls did see a bad time, but the good thing now is that they are coming back – and for good! Horizontal scrolling is more practical and makes the overall web user experience smoother too? We are sure that like us, you are excited to see and incorporate this type of scrolling into your designs. Visit the above example
3. More of Parallax Scroll Animations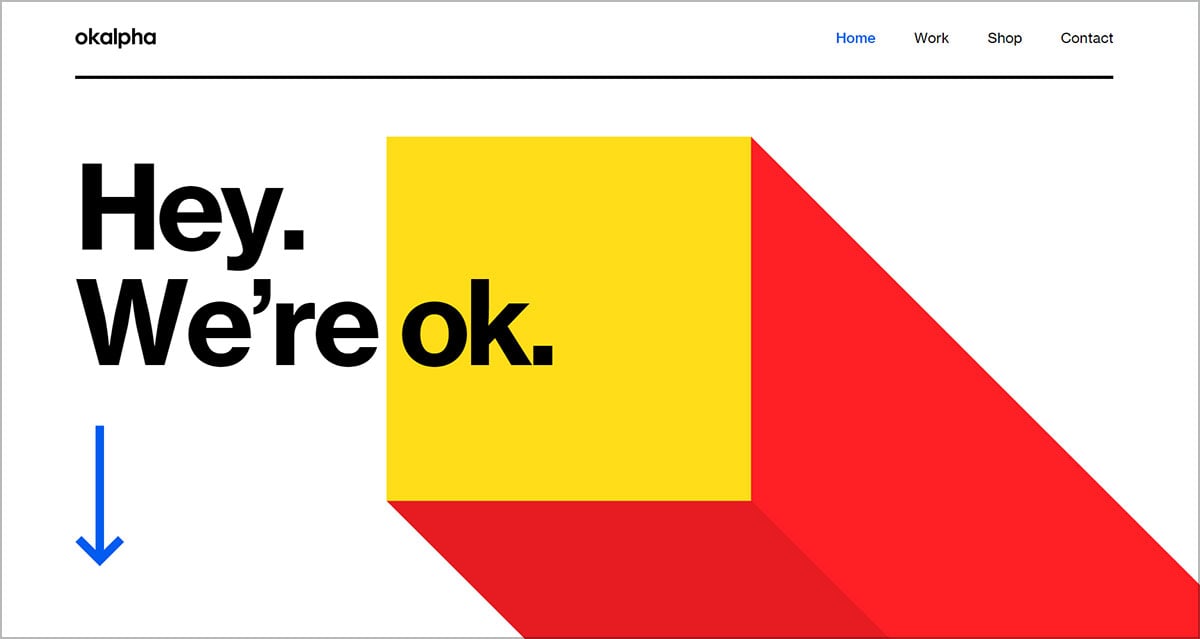 These scroll animations have been in trend in the past as well and in 2021, we are going to be seeing more of them. Parallax scroll animations make the overall web experience fun and exciting and no one practically wants to leave a website but there is something that we would love to share so that you can avoid too much of such scroll animations. People with vestibular disorders can experience disorientation or dizziness due to too much Parallax scroll effects so, keep it subtle if you plan on incorporating it into your web designs.
4. Multimedia Web Experiences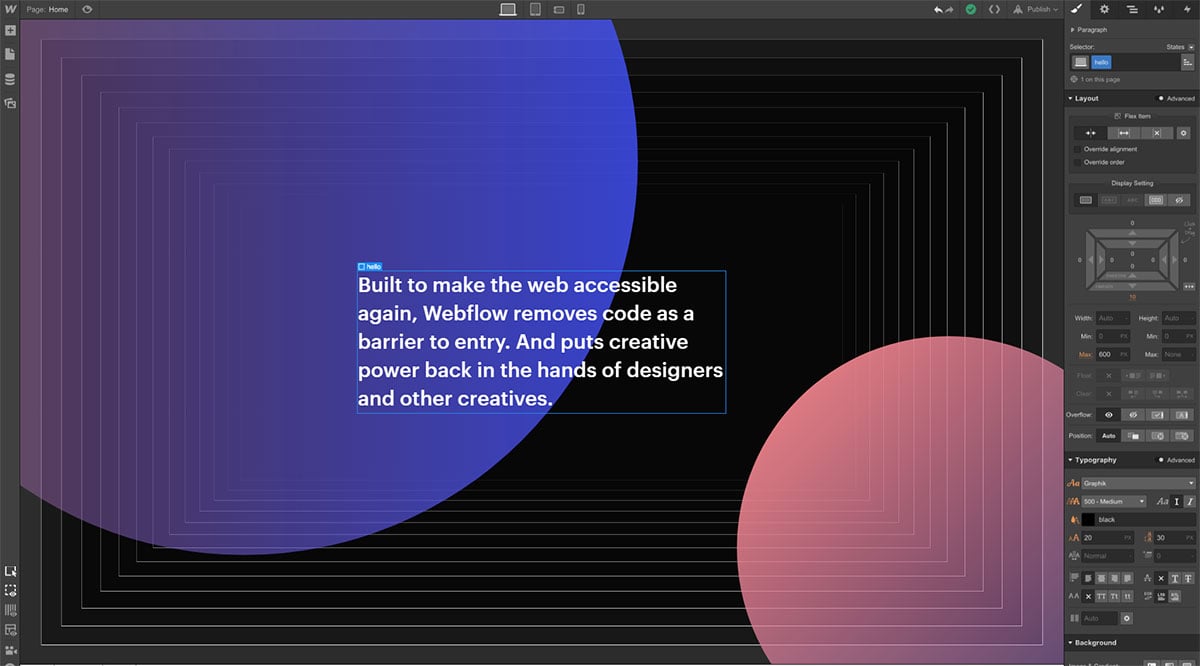 We love web designs that allow the visitors to experience the fanciness of multimedia. In 2021, multimedia web experiences will become a hit and since almost all of us have faster internet connections, the loading of the websites with multimedia experiences does not seem like an issue now.
A perfect examples to check out
5. Augmented Reality (AR) Experience
We are screaming internally while we type this but yes, 2021 is going to witness AR powered web designs and it is about time that businesses take the lead and start to incorporate it into their portals. With a customer having the liberty to see how they will look while wearing a pair of shoes, a retail business will be all set to up their game.
Check out 5 Innovative Examples Of Augmented Reality In Action
6. 3D Visuals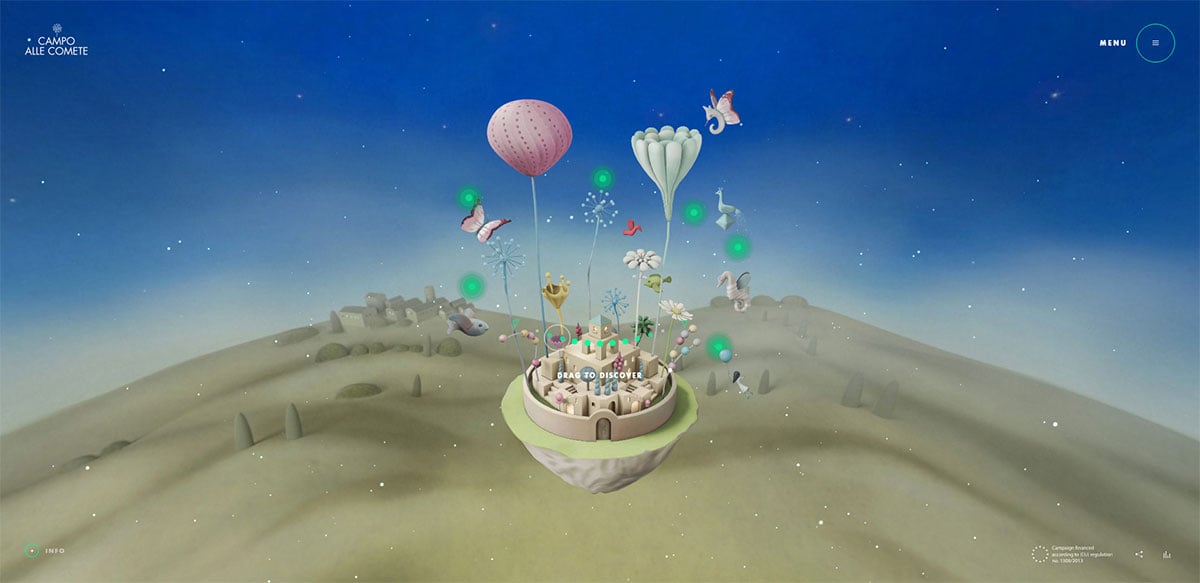 3D visuals bring out the best in every type of design and the best part is that since everyone is moving to bigger screens; be it TV, desktop, laptop or even smartphones, 3D visuals will appeal to the eyes of anyone and everyone who would want to visit a website for one thing or the other. Such visuals nicely jell in with the design elements and can instantly grab your attention.
7. Bright Eye-friendly Colors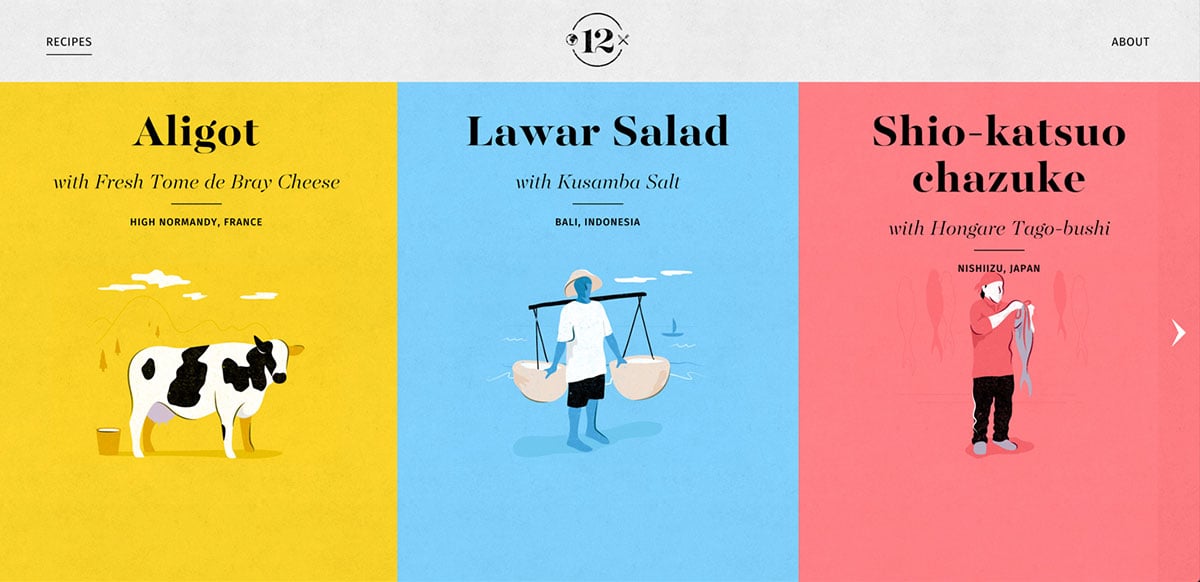 Your first & foremost goal must be to go easy on the eyes of your visitors. And in 2021, thankfully, one of the most trending web design trends will be to use soft color palettes like light pinks, pastel blues etc. Check out 50 Gorgeous Color Schemes From Award-Winning Websites
8. Grainy Web Designs
If you are one of those people who like things natural, then we can bet that grainy web designs will be your favorite too. Oh, and in 2021, more and more designers are going to focus more on the grains to make their web designs eye catchy and intriguing.
9. Dark Mode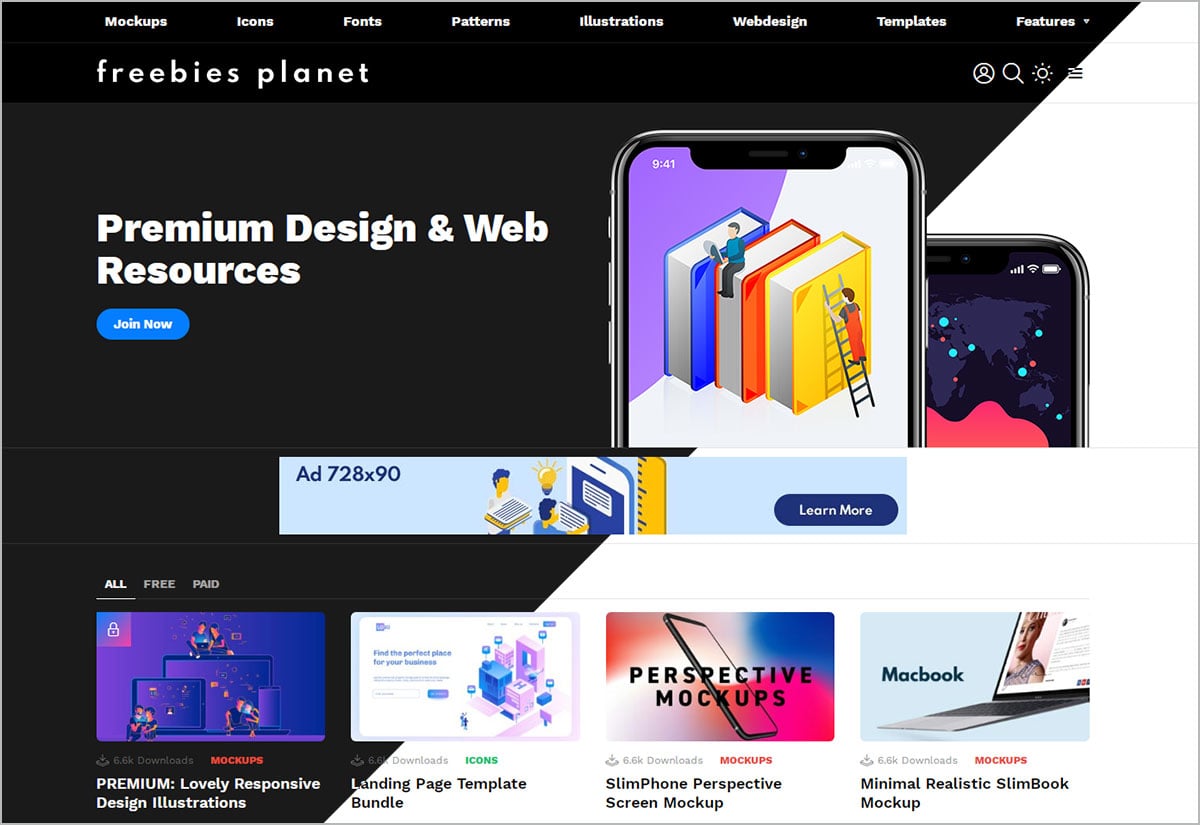 We know that most of you are using your smartphones in Dark Mode and that makes so much sense mainly because we all are suffering from Zoom fatigue and to give our eyes some rest, this does seem like a nice idea.
Examples of Dark Mode of a best selling WordPress theme
10. Website for a Cause
During the pandemic, many individuals and businesses came up with brilliant ideas to help the community at large, and interestingly; web portals, healthcare awareness websites, non-profit medical websites are something that can connect people to each other. 2021 is a year that gives hope to everyone and a website for a cause with impactful designs will help you do so much better too.
11. Illustrations & Cartoons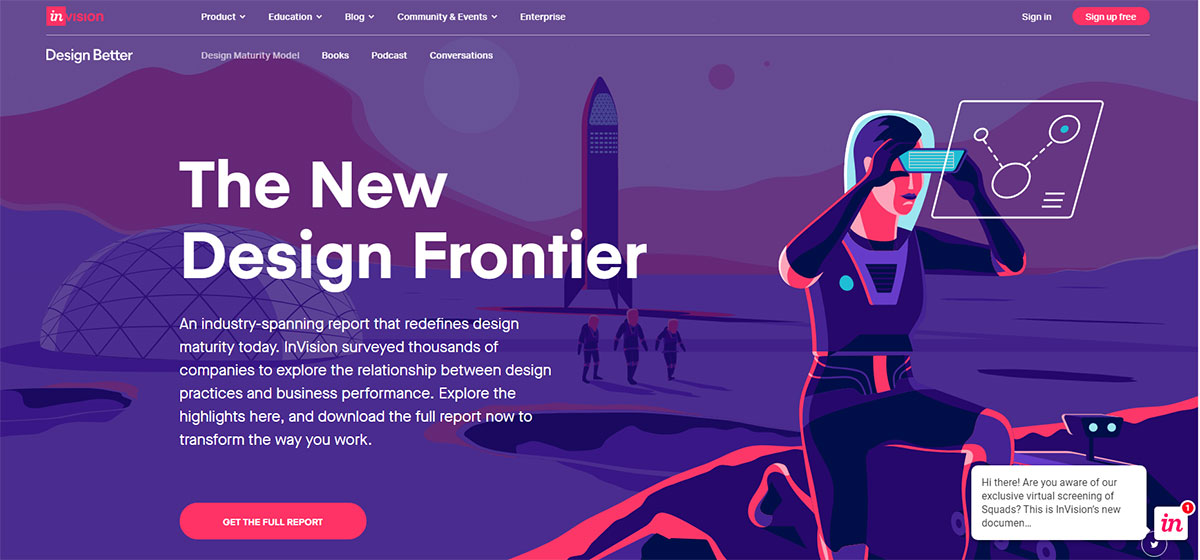 No matter what your age is, you will love nicely illustrated web designs and it is the beauty of them that will help you and the designers around the globe make it to a trend of 2021 by creating web designs that have cartoons and illustrations that complement the business etc.
12. Questionnaires
By creating engaging questionnaires on the websites; a business can truly know what the customers like and what they don't like. It is also a good way of communicating directly with your audiences and adding one of the questionnaires in the web design won't hurt no one.
13. Gaussian Blur
We personally love the Gaussian Blur as it sits well with almost everything that is in the background and can be used for websites like interior designs, cosmetics and automobiles. This comfortable and fluffy look will be seen in 2021 and you will fall in love with the web designs that will have the Gaussian Blur.
14. Grids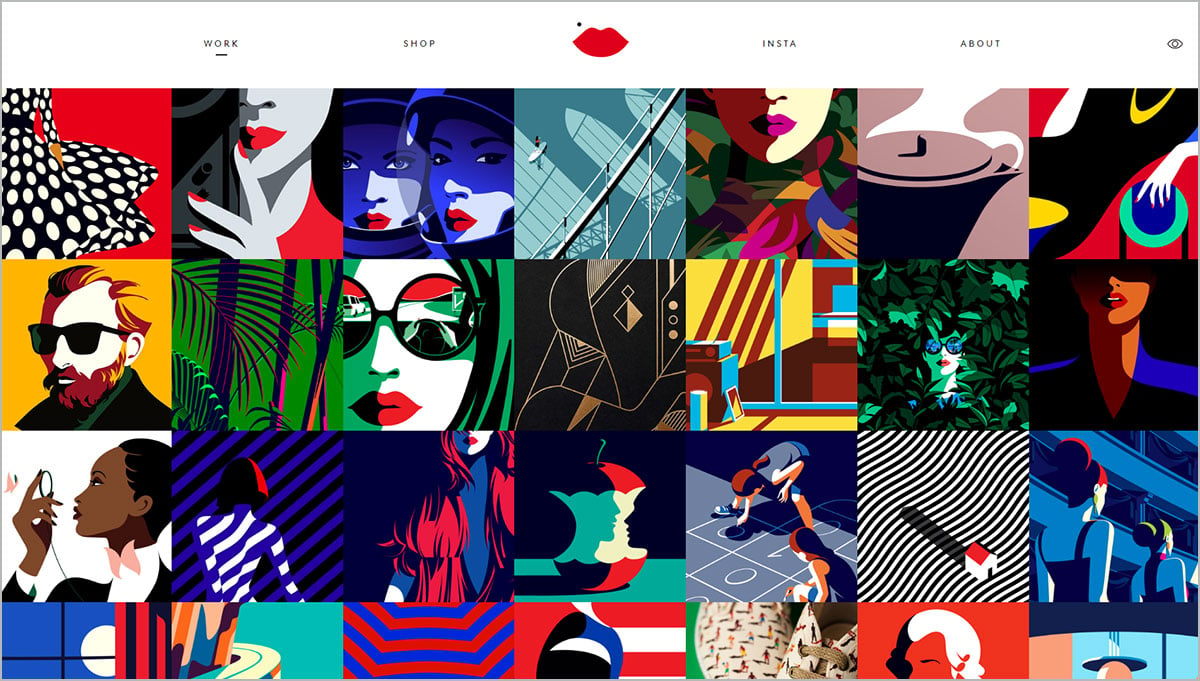 Grids always make a web design look organized and grabs the attention in like seconds. To achieve a cleaner and bolder look, web designers will love to create web designs that will have geometric grids in them.
Check out the examples
15. Fun Cursors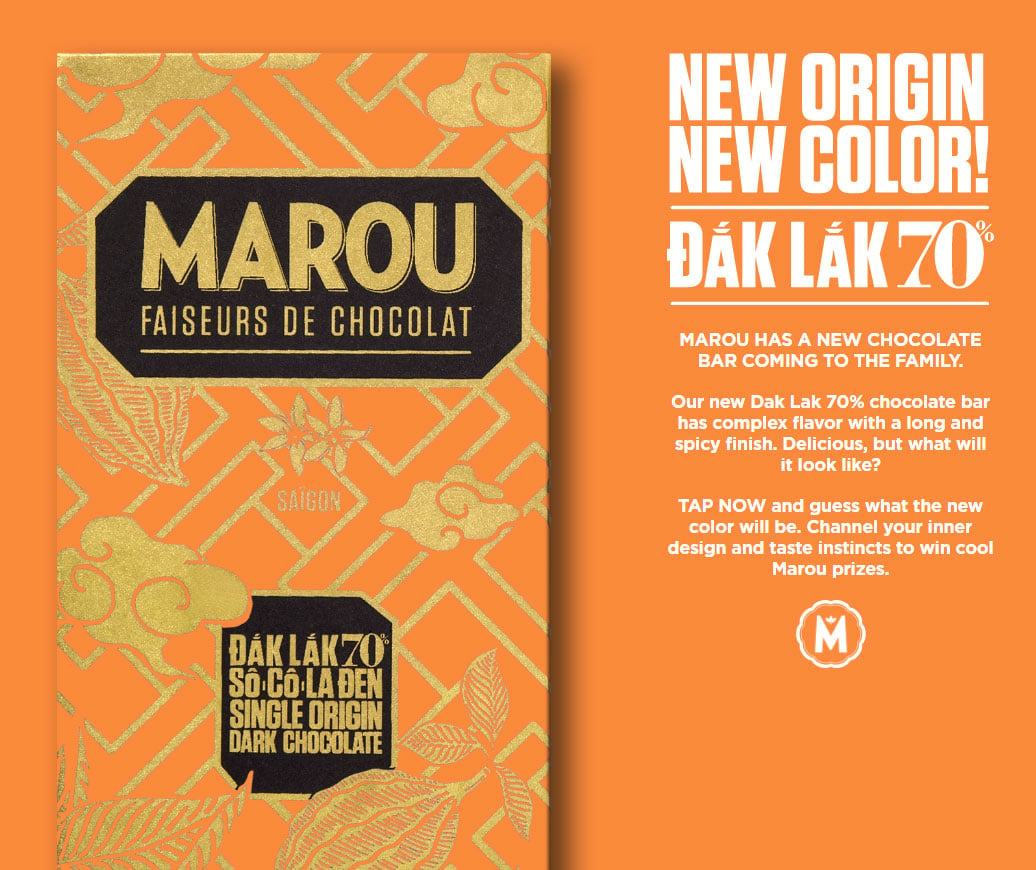 Everyone is used to using the regular cursors that appear on the screen but to make a user's experience a good one, creating a fun cursor can be amazing too so in 2021, don't hesitate to make a custom cursor for your website as well.
16. Colorless Designs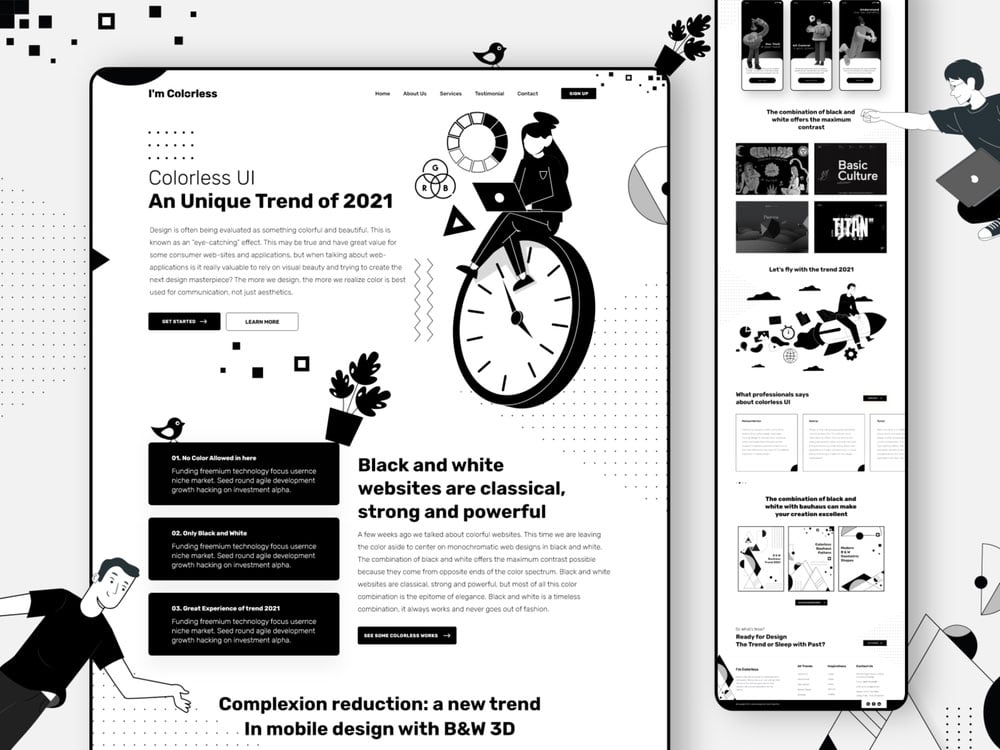 This could be fun too to have a colorless web design that can show colors when you hover on something like the whole website is black and white and when you visit a certain area, it becomes alive. And we think you might want to try it out to create a better web design.
17. Web Design Inspired by Print
Another way of allowing people connect with the real world while being on the internet is to create a print inspired design that works so well that you will up your design game instantly for yourself as well as for your audiences.
Examples of Print Inspired Web Design
18. 3D Colors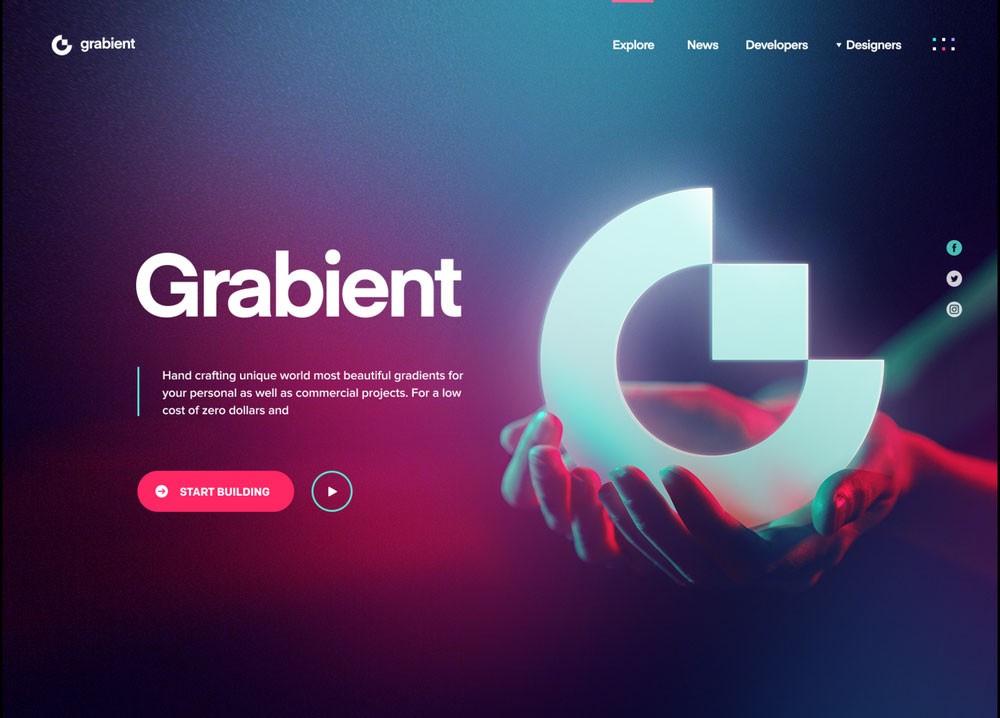 In 2021, there are going to be several web designs that will have three-dimensional colors. This technique of using colors creates a more realistic experience for the web designs and since it is easier on the eyes, your audience will have a great time scrolling on your websites.
19. Scrolling Cards
We can't be the only ones who like scrolly cards on the websites and the best part is that the designers have started to add them in the main designs as well which creates a really nice and fun user experience and we are sure that 2021 will see more of it.
Here you can try Cool Scrolling Card With HTML5 and CSS
20. Audio
A great design is a design that serves anyone and everyone – with audios embedded into web designs, businesses can change the game of offering information to those who suffer from visual impairments and of course, the people who like to listen to texts can prefer visiting such websites more often too so it is like a win-win situation for both businesses and their audiences.
And guys that is all from our side about the 20 best of the best 20 modern web design trends that you can expect and must follow in 2021. If you liked reading this blog, do share it with your friends and favorite colleagues too!
Here is the last bonus example you would love to scroll
Recommended: