2020 has been tough. With all these lockdowns, economic crises, working from home, and everything else that happened so unexpectedly, our only hope is that 2021 will be better.
Now, more than a month into the new year, we know this hope is not becoming reality any time soon. There are still people dying from coronavirus around the world, most of the restrictions are still present, and we still don't feel free. Life still feels muted, toned down, lethargic. 
Hence the color trends of 2021. Most of them reflect our longing for safety, calm, and comfort. This results in muted pastel hues being the major trend. However, there also are other color tendencies that are worth taking note of. 
So, we've put together a list of the most notable color trends so that you could impress both your professors and your clients with your knowledge of the topic.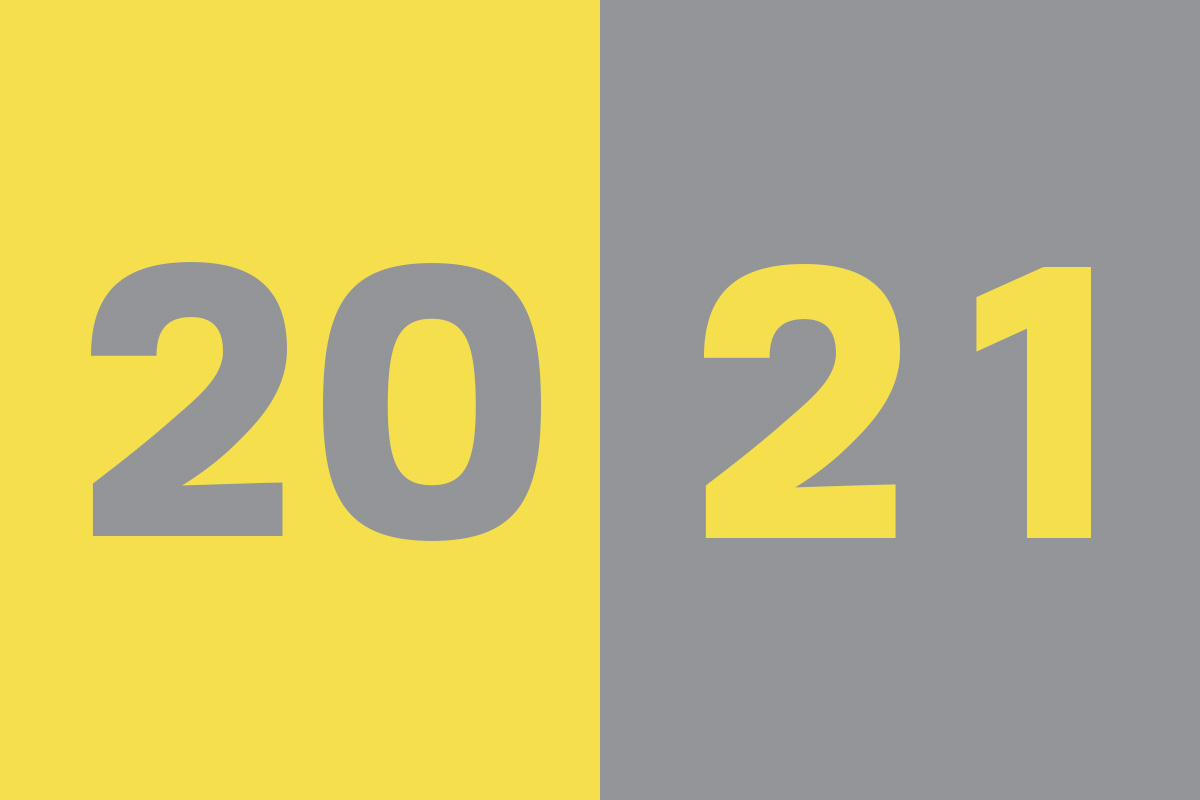 Pantone's Colors of the Year: Ultimate Gray and Illuminating Yellow
All design students – even those who regularly use essay writing service to take care of their writing tasks – should be aware of the main color trends. Especially those who already apply their knowledge to practice and work part-time. 
The Pantone Color Institute is perhaps the most influential in the design world. This consulting service makes color trends forecasts for decades and has been announcing a "color of the year" since the year 2000. 
This year, Pantone chose not one, but two colors of the year: ultimate gray and illuminating (yellow). The institute's release described Ultimate Gray as manifesting "solid and dependable elements which are everlasting and provide a firm foundation", and Illuminating – as a "bright and cheerful yellow sparkling with vivacity, a warming yellow shade imbued with solar power". 
Other trending shades of 2021 according to Pantone are:
Marigold (mid-saturated yellow-orange); 

Cerulean (pastel gray-blue); 

Rust;

French Blue;

Green Ash;

Burnt Coral;

Mint;

Amethyst Orchid;

Raspberry Sorbet. 
Faded-Looking, Muted Colors 
Our lives have by all means seemed muted last year, and it found reflection in another color trend of 2021. Faded-looking, muted hues. They look like your long-faded jeans with deep creased lines or like an old film photograph. Colored, but not as bright as the camera roll photos on your smartphone. 
This trend is going to be utilized primarily in posters and packaging. But it can be applied virtually anywhere: from an Instagram account visual concept to a brand book.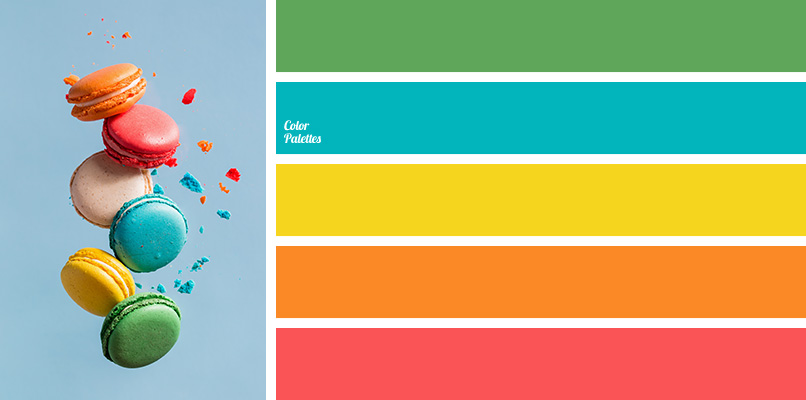 Saturated, Vivid Colors 
One trend that stands out from the general tendency is for super-saturated, vivid colors. If you're tired of the "toned-down world", know that you're not alone – there are many more people who want to brighten up their days. A great way to do it – and an easily available one – is to look at juicy rich hues. But they still should be pleasantly warm and soothing – think orange, magenta, coral, pink, but not in their most extreme neon versions. 
However, such tones still work when combined with mellower, pale pads. They create a nice contrast and make saturated hues even more noticeable.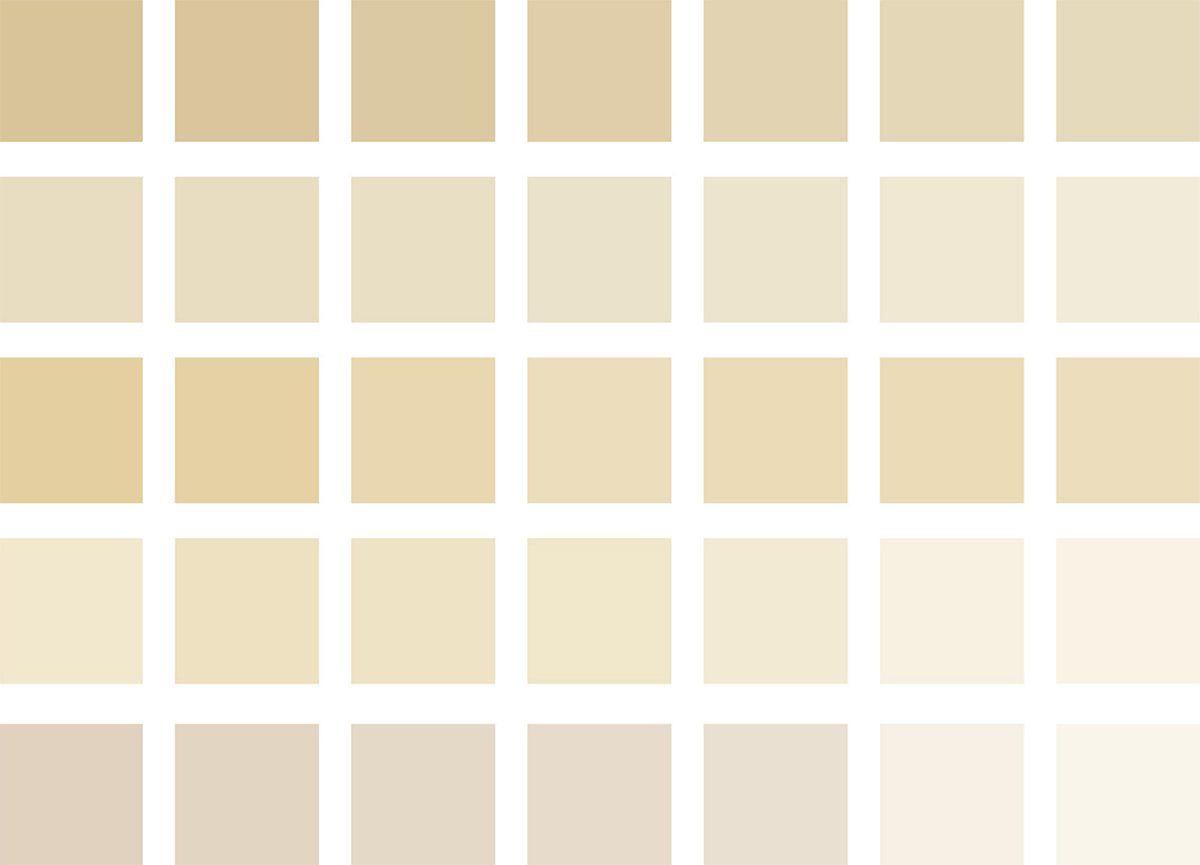 50 Shades of Beige 
It seems like beige is never quite out of fashion. But this year is truly glorious for all shades of beige. Particularly those resembling human skin tones. Generally, designers are trying to put more focus on humans and the beauty of the human body with all its natural "nudity" of color. 
Another trending shade of beige is dark earthly, almost brown. Dulux paint brand even made one of these hues – Brave Ground – its own color of the year. The shade symbolizes stability and growth and is particularly popular in interior design. 
Shutterstock's Color Trends 2021
Shutterstock photo provider makes its predictions based on its customers' choices of the previous year. Their method is purely scientific. They analyze the data they get (every image has a pixel with HEX code data for that purpose) and make forecasts based on it. 
According to Shutterstock, the dominating colors of 2021 are:
Set Sail Champagne – the faintest, mellow shade of orange; 

Fortuna Gold – deep, warm, and rich gold shade "representing chance happenings and happy coincidence";

Tidewater Green – the shade of the ocean waves, this deep teal shade is "a reminder that change is given". 
All these shades are easily combined with other hues – Shutterstock gives some ideas on that subject in its initial release.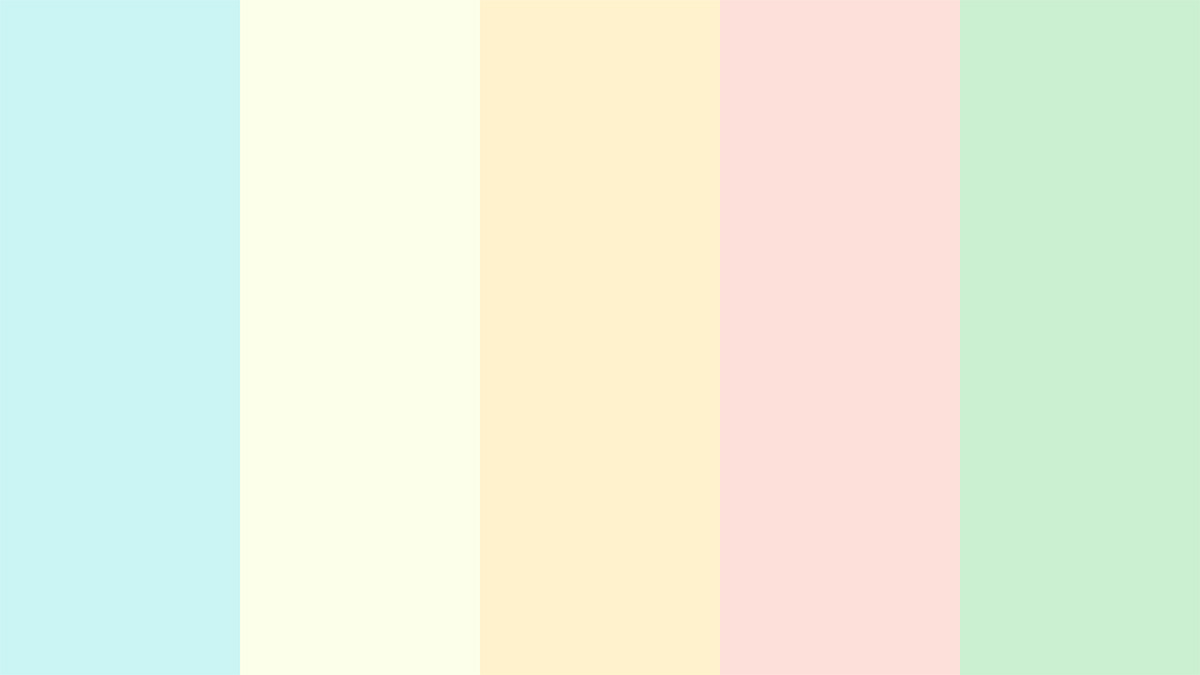 Calm, Soothing Colors Pleasant for the Eyes 
With online learning, shopping, entertaining, working, and pretty much everything else screen fatigue has become a major problem. Still, there's no end to it in sight. 
And if there's no way to avoid increased screen time, we at least want to look at something that's pleasant for the eyes. Like pale olive, mellow pink-beige, or the abovementioned champagne. So, such shades will be a thing in 2021 for social media, web design, and everything that we see online. However, the same trend easily applies to offline products – packaging, brand books, booklets. 

Earth Colors
"Stay safe, stay home" was the slogan for 2020, but following its appeal was by no means easy. Staying indoors for weeks on end, most of us longed to reunite with nature – the earth, the sky, the water, the green trees. 
This resulted in the longing to be surrounded by the natural shades. Earth browns like the above mentioned Brave Ground, sky blue, water teals – like Shutterstock's Tidewater Green, grass green, terracotta, and everything else that can make one feel closer to nature. 
Wrapping Up 
Knowing the trends and tendencies of the industry you're working in is crucial for your success as a professional. Students, as aspiring professionals, should be aware of them too. Even if such things are not taught in college, it's everyone's job to stay updated in order to be relevant as an expert. 
However, it's good to remember that trends are not dogmas. They only point the direction – the rest is your own creativity and unique sense of style!
Recommended: