Hi there everyone! We hope that you all had a great time reading our previous blogs and that our free mock-up PSD files are helping you bag your business deals successfully as well. And we wanted to thank you guys for your interesting suggestions and positive feedback too – keep all of that coming our way because your encouragement motivates us to continue creating what we love to create.
For our today's blog, we decided to talk about one of the most important items that any graphic designer and video editor must know about and they should also invest in at least one of these as well so, that they can not only enjoy their own work flow and everything else for that matter but by being able to see what colors pop-out and how also makes a huge difference when it comes to design and video deliverables, you know! So, keep reading our blog as we will talk about 4K curved monitors today, what they are and the benefits of having one and so much more!
First things first; it is very important for you to know what a 4K curved monitor is. 4K refers to horizontal resolutions of 4,000 pixels. Here, the 'K' in 4K stands for 'Kilo' and the most common 4K displays that are available in the market are the ones that show the resolution on 3840×2160 pixels. It is interesting that there are two types of 4K;
3840 x 2160 pixels (4K UHD)
4096 x 2160 pixels (DCI 4K)
The first type 4K UHD is 4K as defined by the ITU (International Telecommunication Union) and has twice the horizontal and vertical resolution of a full HD, this type is most preferred by the television industry whereas; DCI 4K is 4K as defined by the DCI (Digital Cinema Initiatives), its horizontal resolution is higher than the 4K UHD and is twice the horizontal & vertical resolution of projectors (2048 x 1080 pixels). This type of 4K is adopted and preferred by the film industry around the world.
We are sure that by now, you are somewhat convinced that having and working on a 4K curved monitor allows you to actually see things how they are supposed to be seen. By solving a number of display related issues, it is now a fact that more and more graphic designers and video editors have started to invest in a smart and powerful monitor that allows you to view all the pixels that are there and the end result is worth it because it creates a nice and the best display environment as well.
If you are wondering about the usefulness of purchasing a 4K curved monitor, then we would love to let you all know that yes, it is a great investment and we are not talking about the prices here; we are talking about how great your work process can be with a monitor that lets you see how things are. The sizes of the screens / monitors are getting bigger and bigger and the display and space is also improving too with 4K monitors. Anyone who has one of them enjoys the fact that they have larger spaces to work on and that also enhances the work efficiency as well.
Now, let's talk about the advantages of having a curved monitor! Majority of us used to have flat monitors (both television and computer screens) and we don't really remember if someone had an issue with them but ever since the curved monitors have been introduced, a lot of other things have changes as well. For example; the basic difference between a flat and curved monitor is that the curved monitor it fills up more of a person's peripheral vision meaning that it allows you to focus on your work and you do not get distracted with the events happening around you. Oh, and curved monitors are also more immersive and do not reflect a lot as well so, that is another plus point.
If a company comes up with an innovative idea that attracts the masses, then there are chances that, that product is going to be costly but if we were being honest, we know how much a graphic designer or an artist loves their work and the amount of efforts that they put into it is huge too so, you should get to feel more focused, your eyes must be relaxed and you must also enjoy a perfect resolution environment too. And even if a 4K curved monitor seems a little expensive, you would know that you made the right choice.
We are sure that like us, you guys must be thankful for the great minds that felt the need of coming up with a better display idea and how they can provide a perfect resolution to their users and keeping that in mind, we are sure that our list of 4K curved monitors for graphic designers and video editors will also help you make an informed decision as well.
10 Best 4k Curved Monitors For Graphic Designs, Gaming & Video Editing 2021
1. LG 38WN75C-B 38-Inch Class 21:9 Curved UltraWide QHD For Video Editing
(3840 x 1600) IPS Display with HDR 10 and Tilt/Height Adjustable Stand available in Black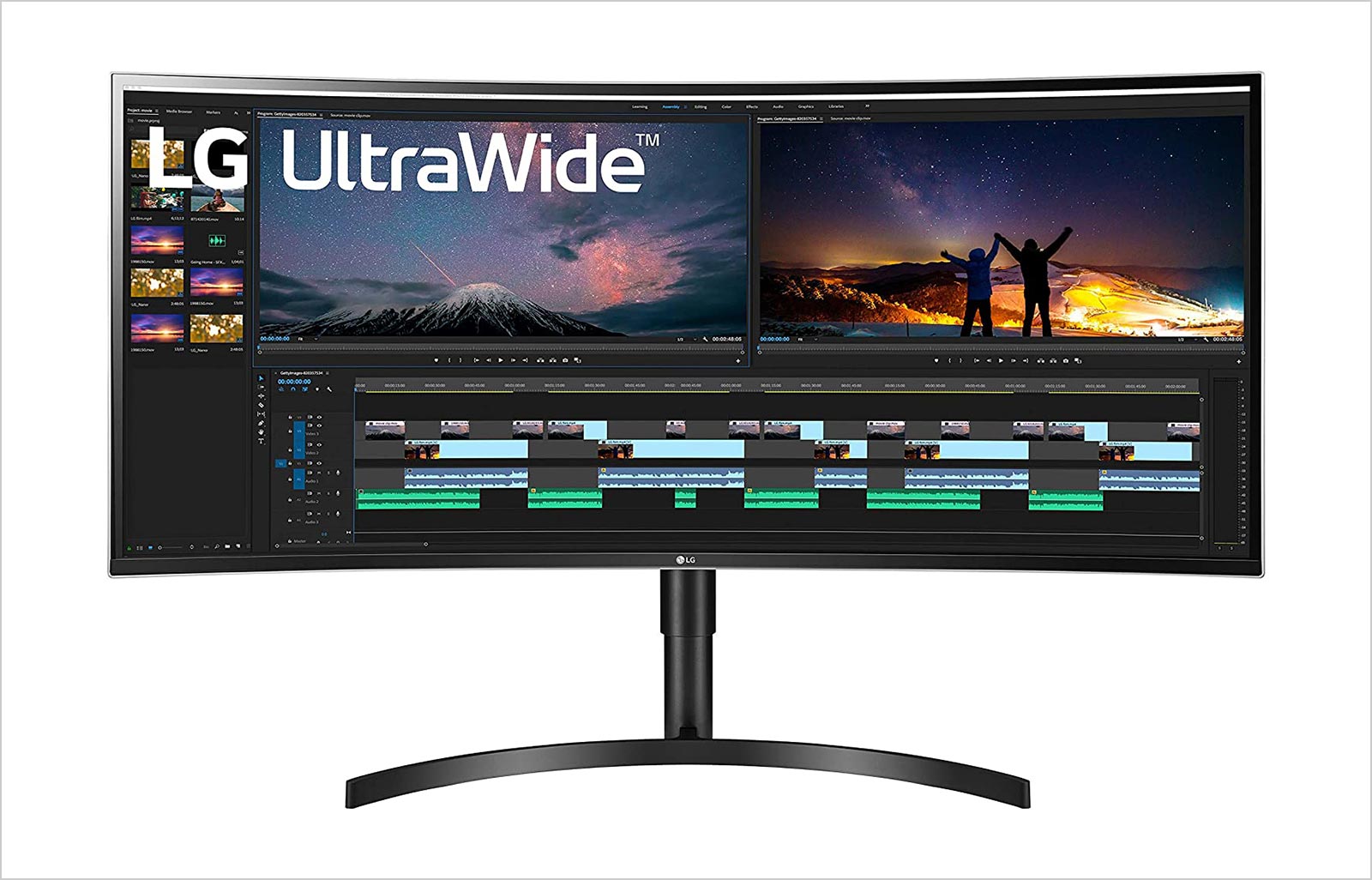 2. Deco Gear 35″ Curved Ultrawide E-LED Gaming Monitor
21:9 Aspect Ratio, Immersive 3440×1440 Resolution, 100Hz Refresh Rate, 3000:1 Contrast Ratio (DGVIEW201) (Single Monitor)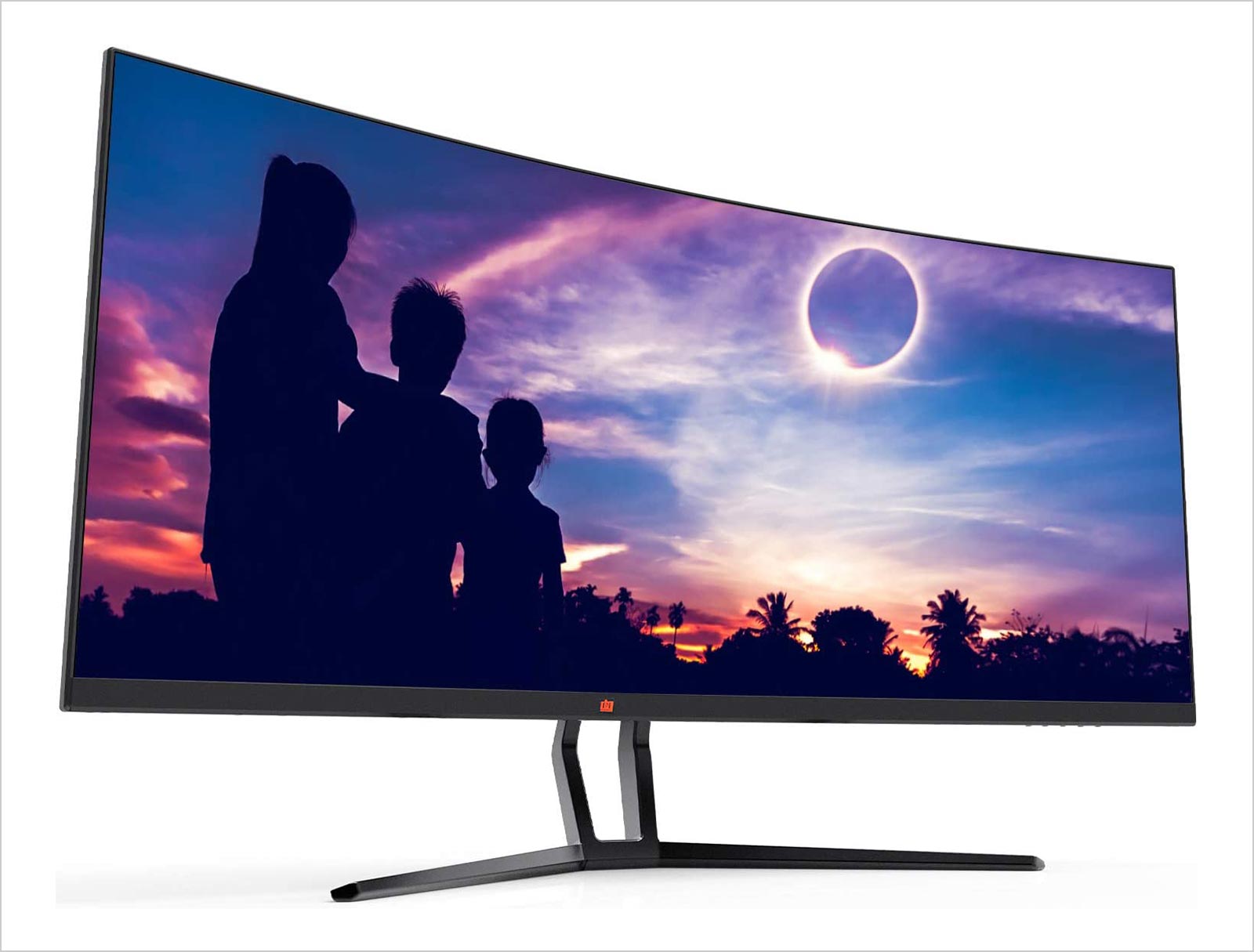 3. Dell UltraSharp U3415W 34-Inch Curved LED-Lit Monitor for editing videos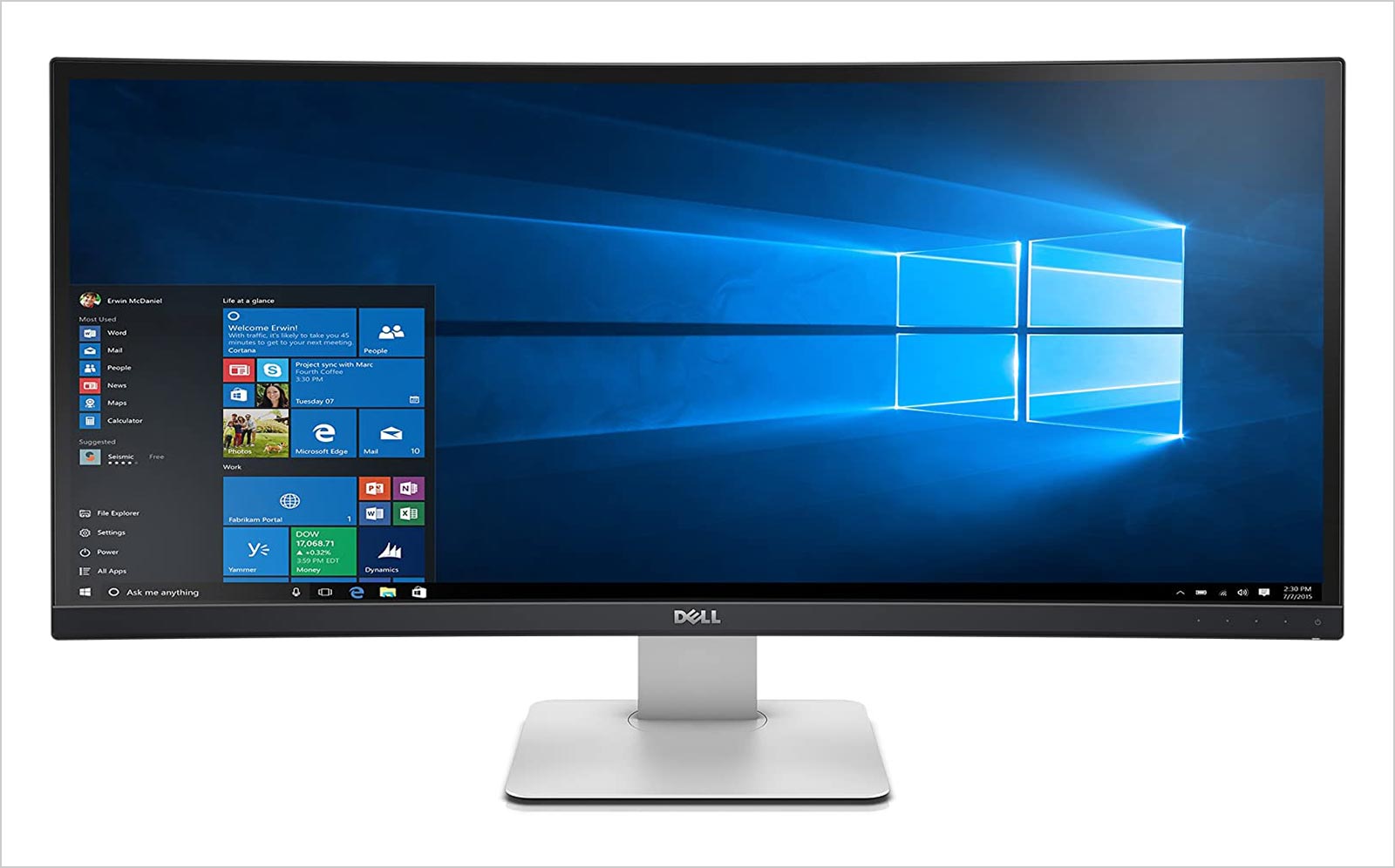 4. Philips 328E1CA 32 Inches Curved Monitor, 4K UHD for graphic design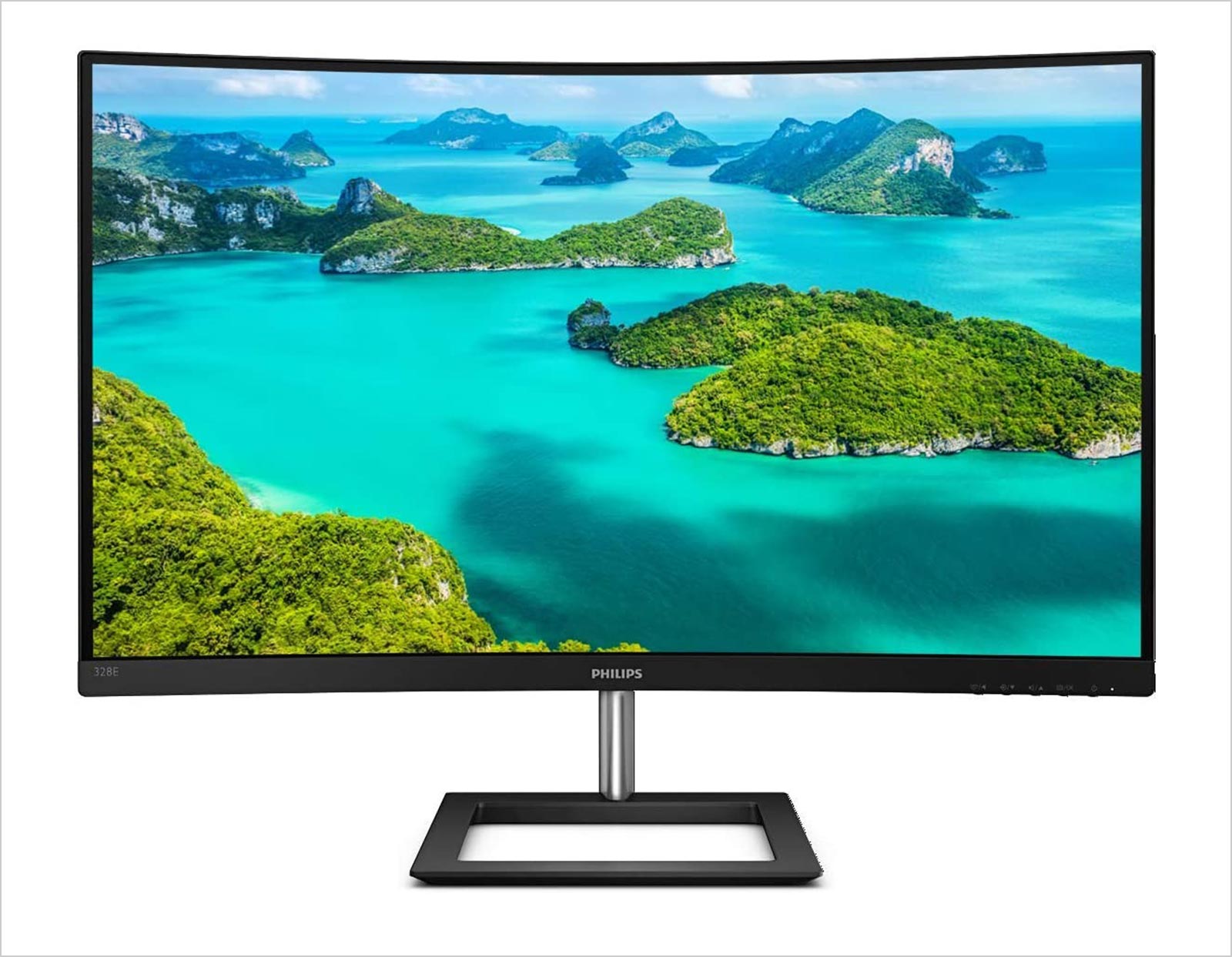 5. AOC CU32V3 32 Inches Super-Curved 4K UHD monitor for graphic design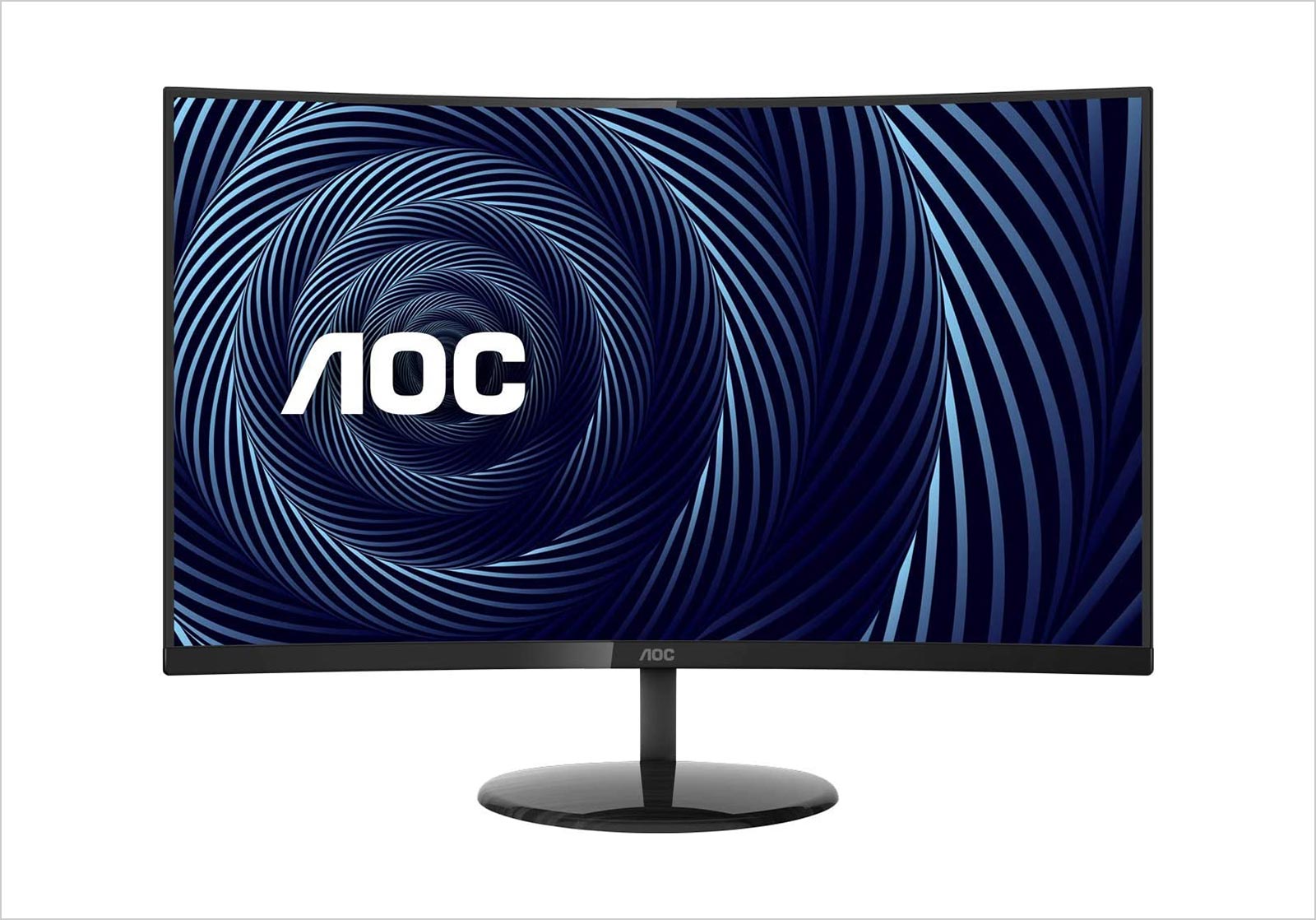 6. SAMSUNG LU32R590CWNXZA 32-Inch UR590C UHD 4K Curved Gaming Monitor for graphic design
32 inch curved 4k monitor with an industry-leading 1500R curvature, 16:9 aspect ratio, 3840×2160 resolution, and 60 Hz refresh rate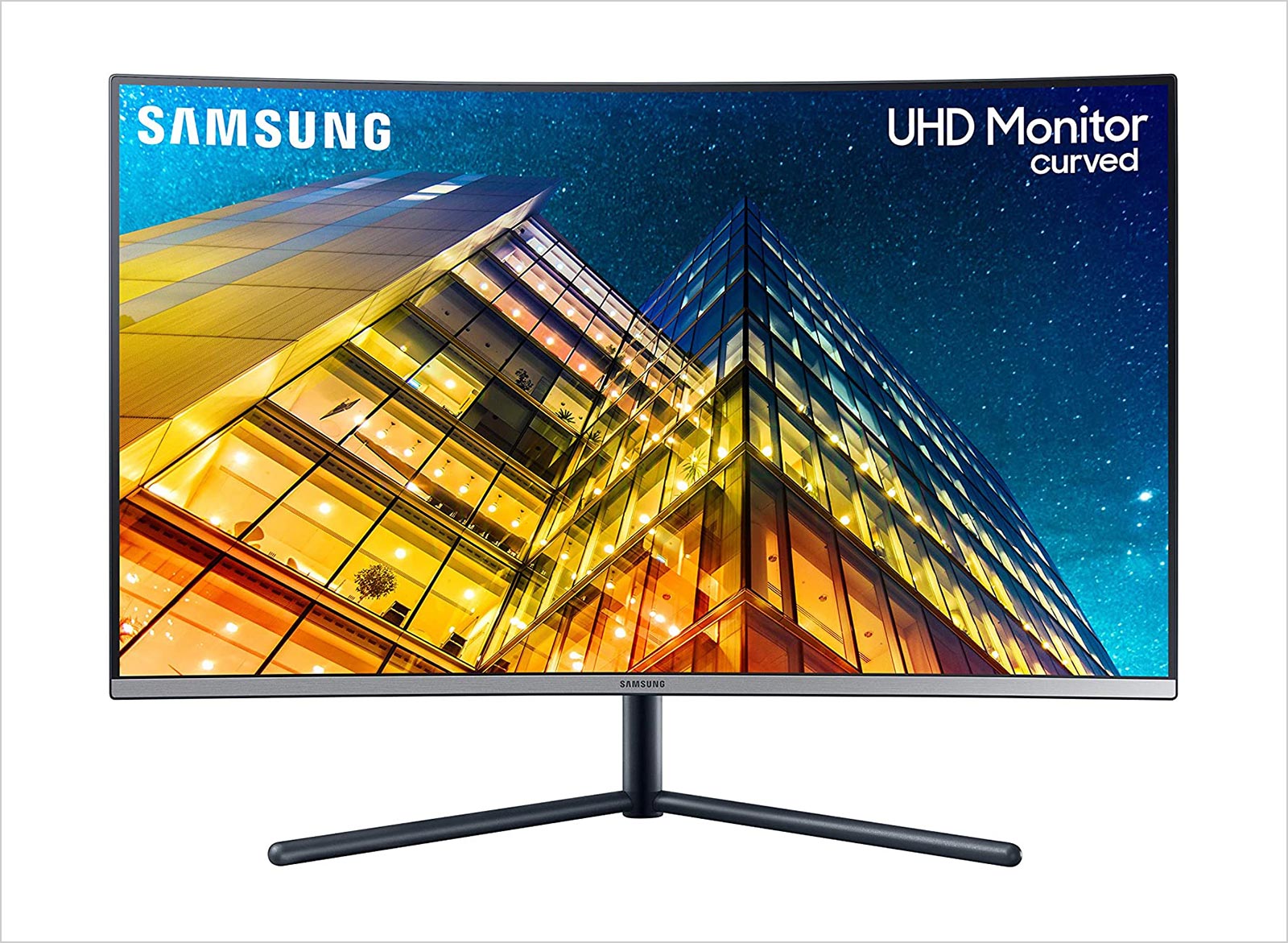 7. Dell S3221QS 32 Inch Curved 4K UHD, VA Ultra-Thin Bezel Monitor for gaming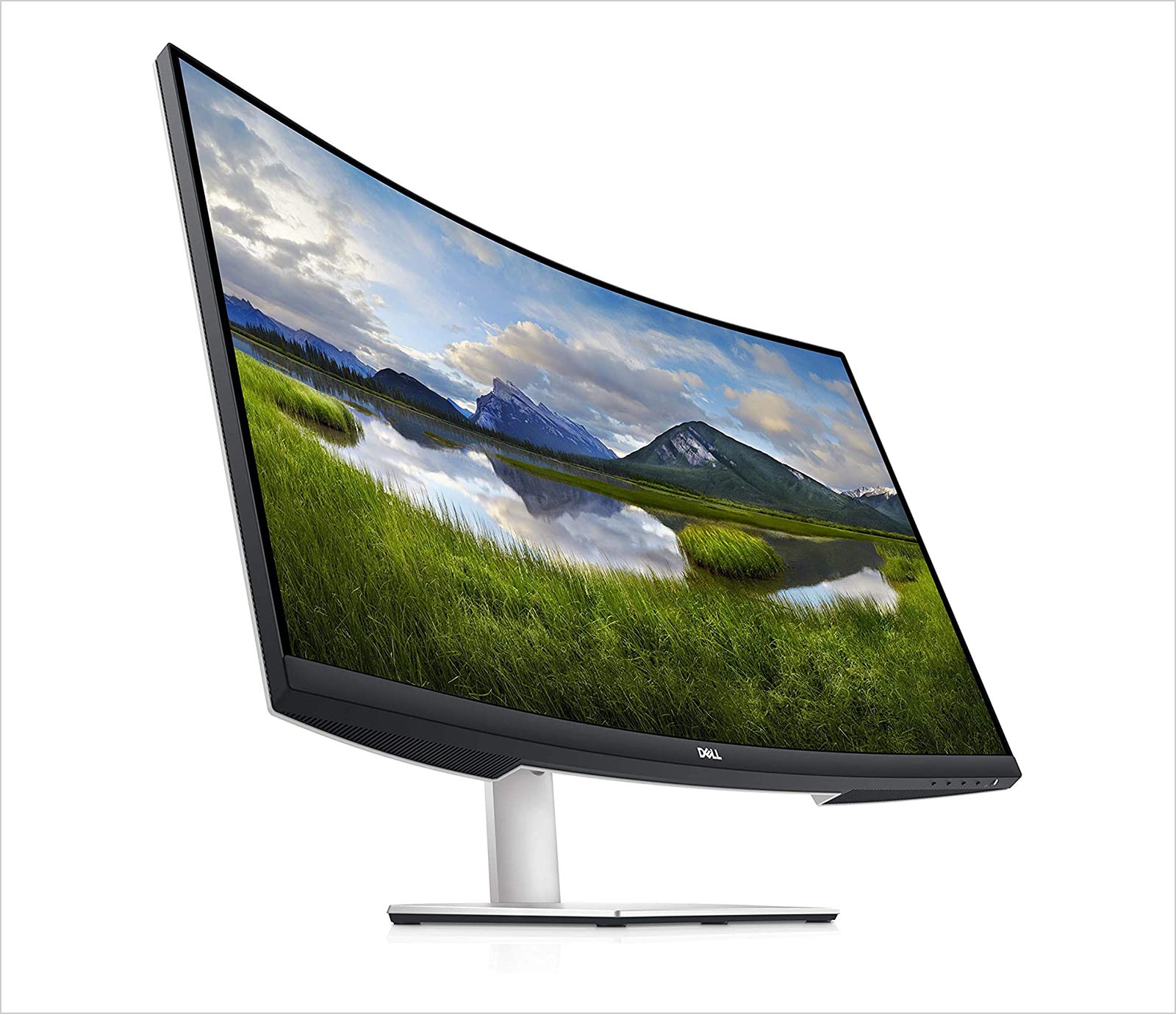 8. Sceptre 35 Inch Curved UltraWide 21: 9 LED Creative Monitor QHD 3440×1440 Frameless monitor for gaming 
QHD 3440×1440 Frameless AMD Freesync HDMI DisplayPort Up to 100Hz, Machine Black 2020 (C355W-3440UN)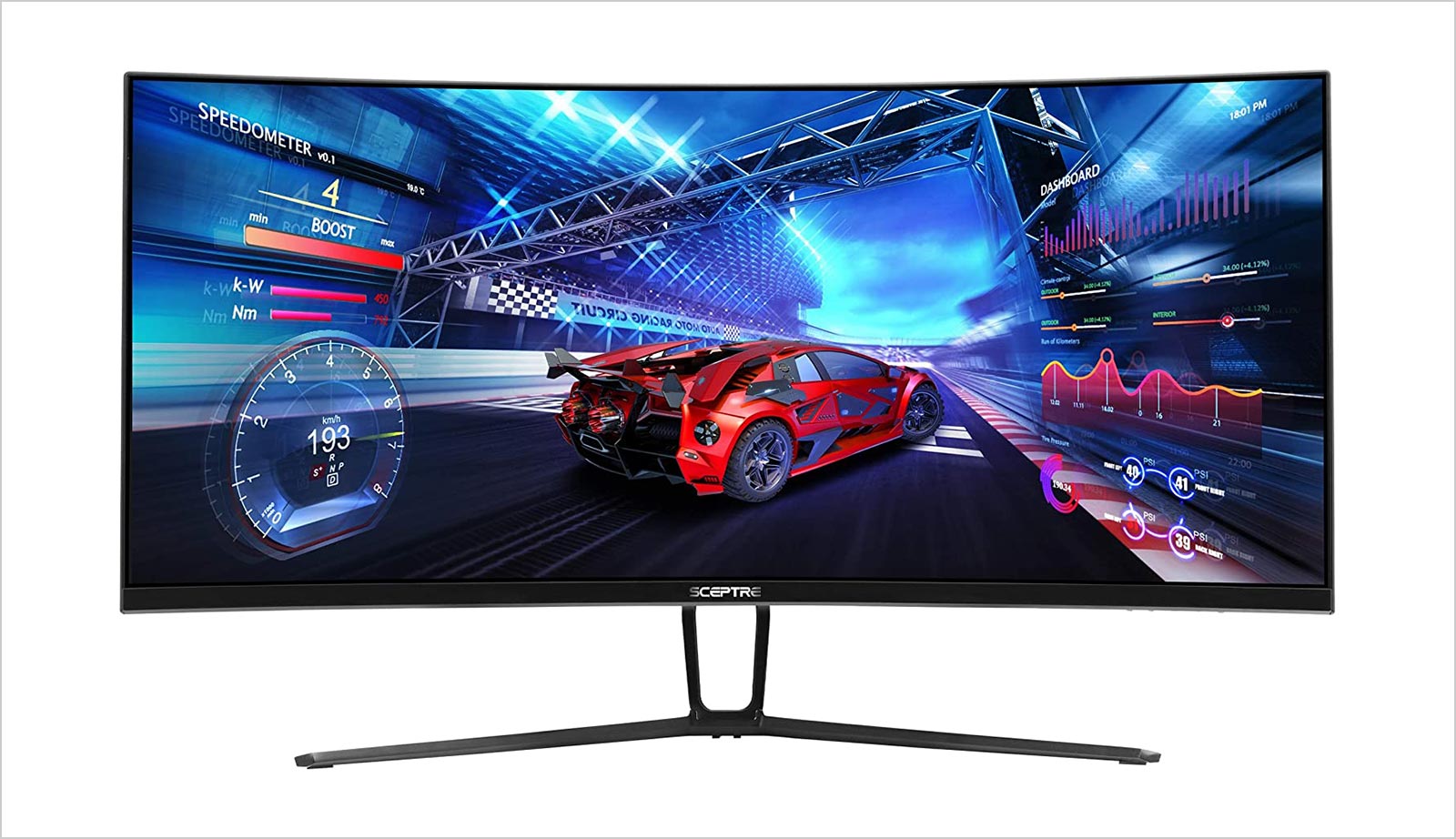 9. Samsung 49-Inch CHG90 144Hz Curved Gaming Monitor
Super Ultrawide Screen QLED Computer Monitor, 3840 x 1080p Resolution, 1ms Response, FreeSync 2 with HDR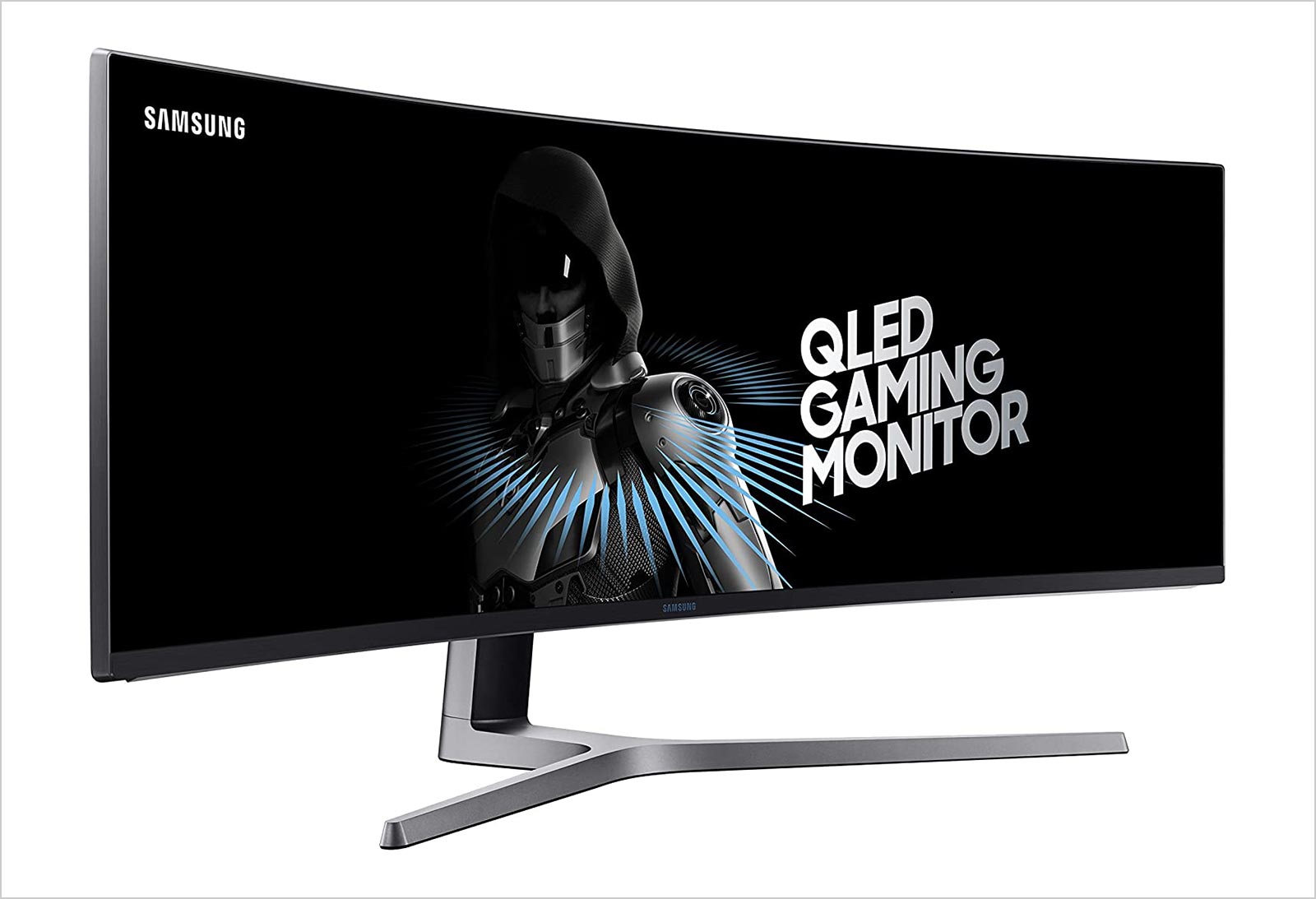 10. Nixeus EDG 34" Ultrawide 3440 x 1440 AMD Radeon FreeSync Certified
144Hz 1500R Curved Gaming Monitor with Tilt Only Stand (NX-EDG34S)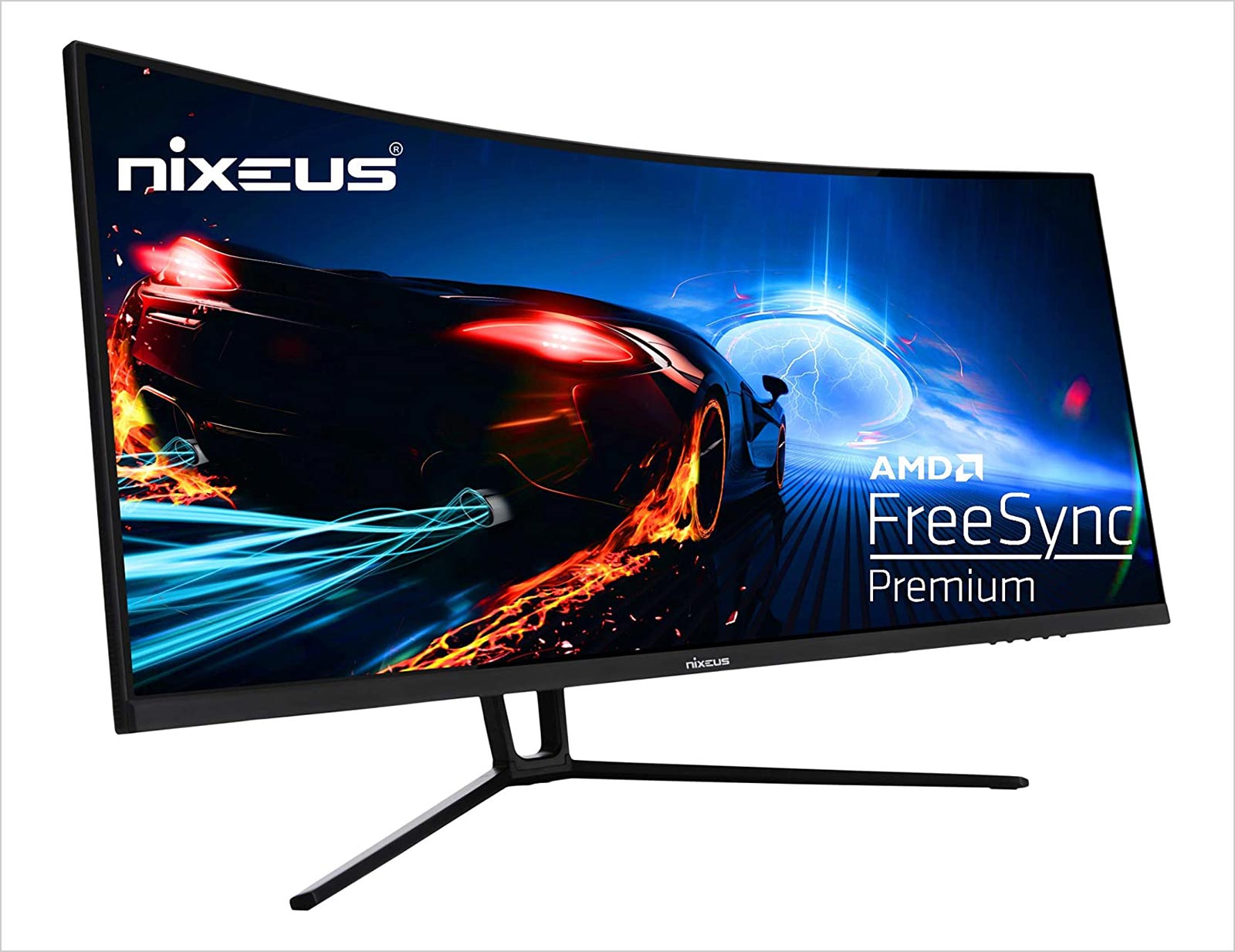 Recommended: