Hello there everybody! We hope that you all are keeping safe and that our blogs and mock-up PSD files are helping you make great things too. Our today's blog is accompanied with yet another free mock-up PSD and we can bet that you will love working on it as well but before we start, we would like to thank you all for your amazing suggestions on our previous blogs and for also making sure that your friends and family members are also reading them. Keep your feedback and suggestions coming our way and we will keep making designs for you – that's a promise!
Okay now, let's talk about what we have created for this blog of ours! A free wireless headphone mock-up PSD can be used by a number of professionals depending on their requirements etc. but we wanted to make one for you guys because we know that by using our free mock-ups, you can make more money especially if you are a business that does customizations and stuff. And it is pretty cool too, anyone and everyone can place an order with you if you are up to personalize their favorite items for them.
We are sure that we all have been there where our wired headphones restricted us to move freely. Oh, are you seeing any flashbacks? The ones where you got up quickly without detaching or removing the headphone from the desktop / laptop and bam? Well, been there, experienced that but we are glad that tech companies came up with the idea of making and introducing wireless headphones in the market. They are great, can work for several days upon being charged completely and you can move too while listening to your favorite artists etc.
Allow us to share how wireless headphones are better (and that if you have money, you must invest in them as well) so that you are convinced to get your hands on our free wireless headphone mock-up PSD file to create whatever there is that you would want to create. So, wireless accessories have become the most favorite accessories to ever exist and we think that the appreciation, the liking and the increase in demand etc. are all justified because well, get this, you do not have to pick up your phone to answer it, you can accept the calls while lying down or eating your favorite snacks and you will be done.
Recommended: 20 Best Free Logo Mockups
Also, no wires – like you won't have to sit for some time to unknot any wires with your wireless headphones and that is like the best thing about them other than the fact the majority of these accessories now come with the feature of noise cancellation as well, making lives so much peaceful that you won't have to listen to the background noise. You can watch your favorite podcast, listen to an interesting Ted Talk or the radio or quite literally whatever that you love to listen to.
And we can bet that most of you who are fitness enthusiasts like to listen to their music uninterrupted and that can only happen when there are no wires, right? That can only happen when you are busy with your workout routines while a wireless headphone on your head is doing its thing. So, there are like many different uses of a wireless headphone and the need to make them complement your personality is justified as well. Can you guess where we are headed with this? Well, let's just share that with you! We are going to be sharing a few ideas with you that you can follow to create customized designs for yourself, for your customers as well as for your corporate clients. To start it off, you first need to understand the categories of people who buy and use wireless headphones and what their common likings seem like.
The interests will vary from music to Netflix to being hip & cool or being trendy but subtle. You might see customers who like all things fancy with a little bit of glitter everywhere or a group of people who love graffiti and would like to see their headphones have that marked on them too. Your safest bet to go about it is to create mock-ups for your website or Instagram account where you can display the designs etc. for the wireless headphones and once you start receiving orders, you will know which designs are working and which ones have to be discontinued.
Same goes for your corporate orders as well and that can be finalized based on the internal meetings of the team members with the decision makers so, that they can try something new and handy for their employees as corporate gifts. Sounds fun, right? So, what are you waiting for? Get your hands on our free wireless headphone mock-up PSD file and start creating brilliantly attractive designs today!
Free Wireless Headphone Logo Mockup PSD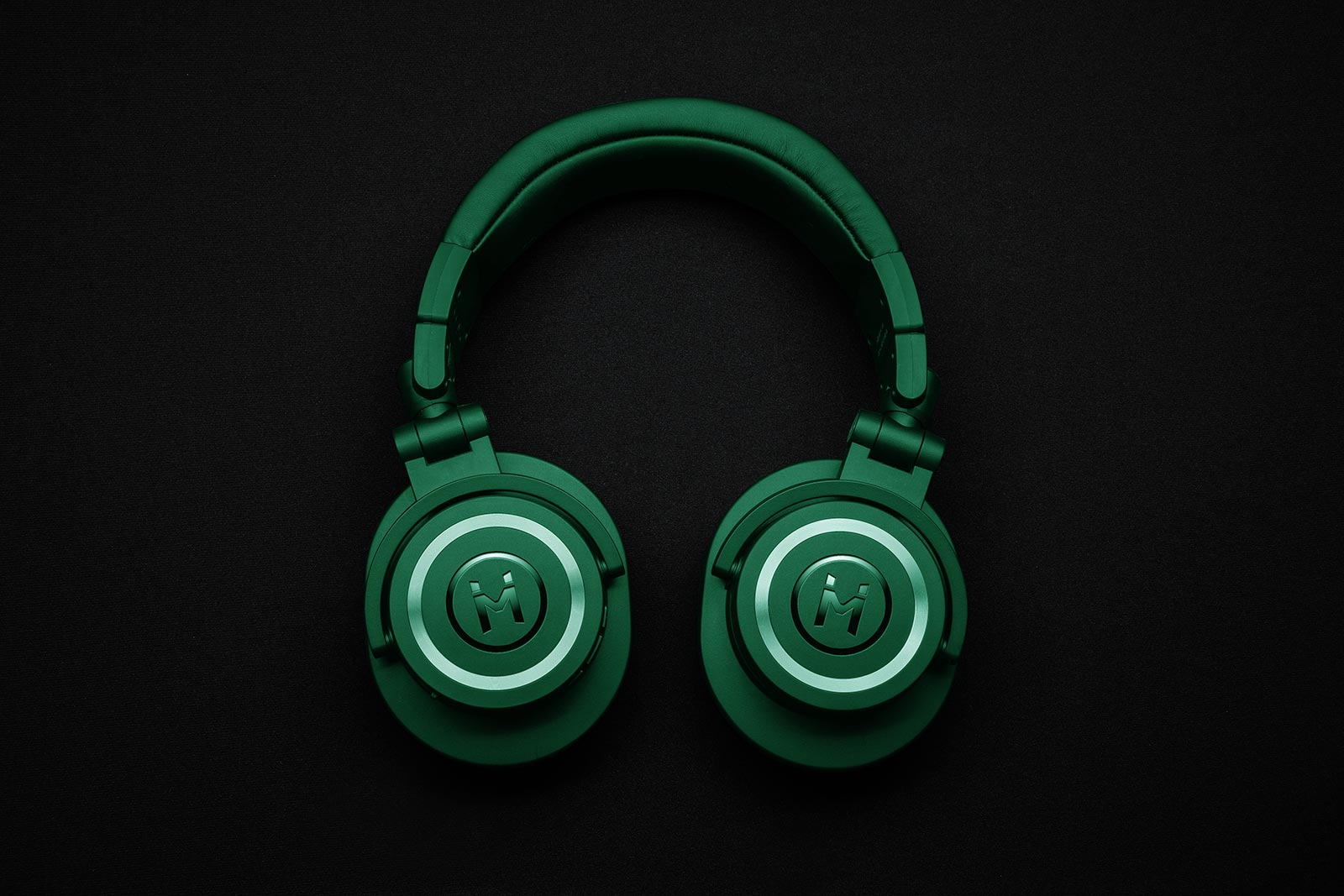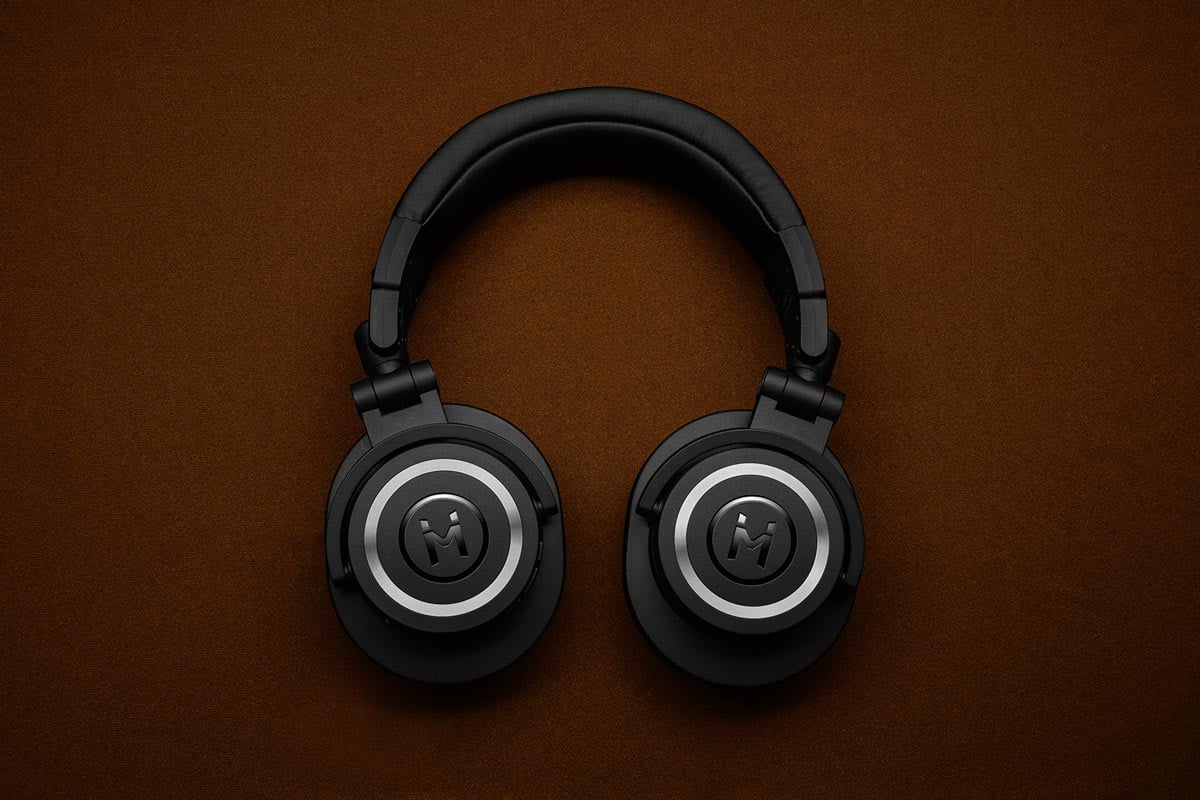 Available Format: Photoshop PSD
License: Free for personal and commercial usage
File Format: WinRAR
Mockup Resolution: 4500 x 3000 px
Note:
1. Free Wireless Headphones Mockup is allowed to share online (A Must Linkback to this page)
2. Say thanks if you like or share/tweet with your friends. That means a lot to me.
3. And don't forget to follow or subscribe to receive more high quality premium freebies & awesome articles only.
Download Headphones Mockup
Recommended: