Hi there friends! We hope that you all are keeping safe and are also having a great time working on our free design templates and mock-up PSD files for your personal and commercial design projects. Earlier this week, when we were working on our content sheet, we realized that since so many of you guys are working with brands etc. for their marketing and advertising purposes, we should be sharing more and more blogs on how to market a brand, powerful strategies that help businesses grow as well as on branding itself. We are sure that you will find that content useful for yourself so, let's get started with our free 3D logo mockup PSD for our today's blog!
A logo design is thought and made to work as an identity of a brand – no matter how big or small the business is, the logo has to be there and not just a random design of it but something that is impactful enough to stay in the minds of the audiences so that they can recall your business every time they want to purchase something from you. You obviously have to make sure that the quality of your products is so awesome that your customers do not feel like spending their money on anything else.
So, how does the process of making and rolling out a successful logo start? Do you need magicians to work on your logo designs? Will you have to spend tons of money to make sure everything works perfectly? What is it that you need to do or have in order to become instantly popular because of your branding? Allow us to tell you guys that it is combination of creative brainstorming, a little bit of sketching here and there to record whatever creative thoughts come to your mind, enough time to sit and experiment with colors, fonts, design elements and styles of the logos and the ability to take the risk and roll out something that you have never tried in the past and you will have it; a functional logo that can grab the attention of your potential customers easily and will help you generate revenue for your business as well.
Recommended: 60+ Sign Mockups for Logo Presentation
Does all of that sound too easy? We need you guys to know that it is that easy if you know how to do it properly. Here is how you can do it: understand your business inside and out to be sure about the needs and demands of the business itself first. You will also have to do the analysis as the end consumer as well to be sure that whatever you are going to provide to your customers etc. is really needed too. Doing the competitive analysis helps big time as well and it comes with so many useful insights that you will be able to instantly decide what is required and what is not for the branding of your business.
Then comes the next step of you sitting down and brainstorming for the ideas that you can use to design the branding. What are your expectations from the logo design and the overall branding of your business? Have you set the objectives and goals that you are planning on to achieve through your branding? If yes, you need to set the timelines as well. If not, work on that with a proper strategy so that you and your team members are on the same page. Also, remember that this whole thing can be overwhelming and that is okay, just don't lose track of whatever you are planning to score, and you will get there.
There is another thing to keep in mind when it comes to the logo designing and everything else for that matter that new technologies and techniques have taken over the old traditional ones, more and more people are working on evolving the entire process of branding, marketing and advertising and gone are the days when a plain logo would do. Now audiences want to see innovative ideas being incorporated, now people prefer brands and businesses that are keeping up with the latest trends of branding because that is the first thing that they happen to see when they look at your business. If you know how to stand apart, you are already there, and rest of the work will be done through your products / services.
As far as our logo mock-up PSD file is concerned, you can see that we have created a free 3D logo because that is what the latest logo trend is all about and we can bet that if you want to create something out of our mock-up PSD for your business, you will be able to attract audiences in seconds and that is the plan, right? So, what are you waiting for? Get your hands on our free 3D logo mock-up PSD file today and start creating stunning 3D logos for your brands.
Free Shop Facade 3D Logo Mockup PSD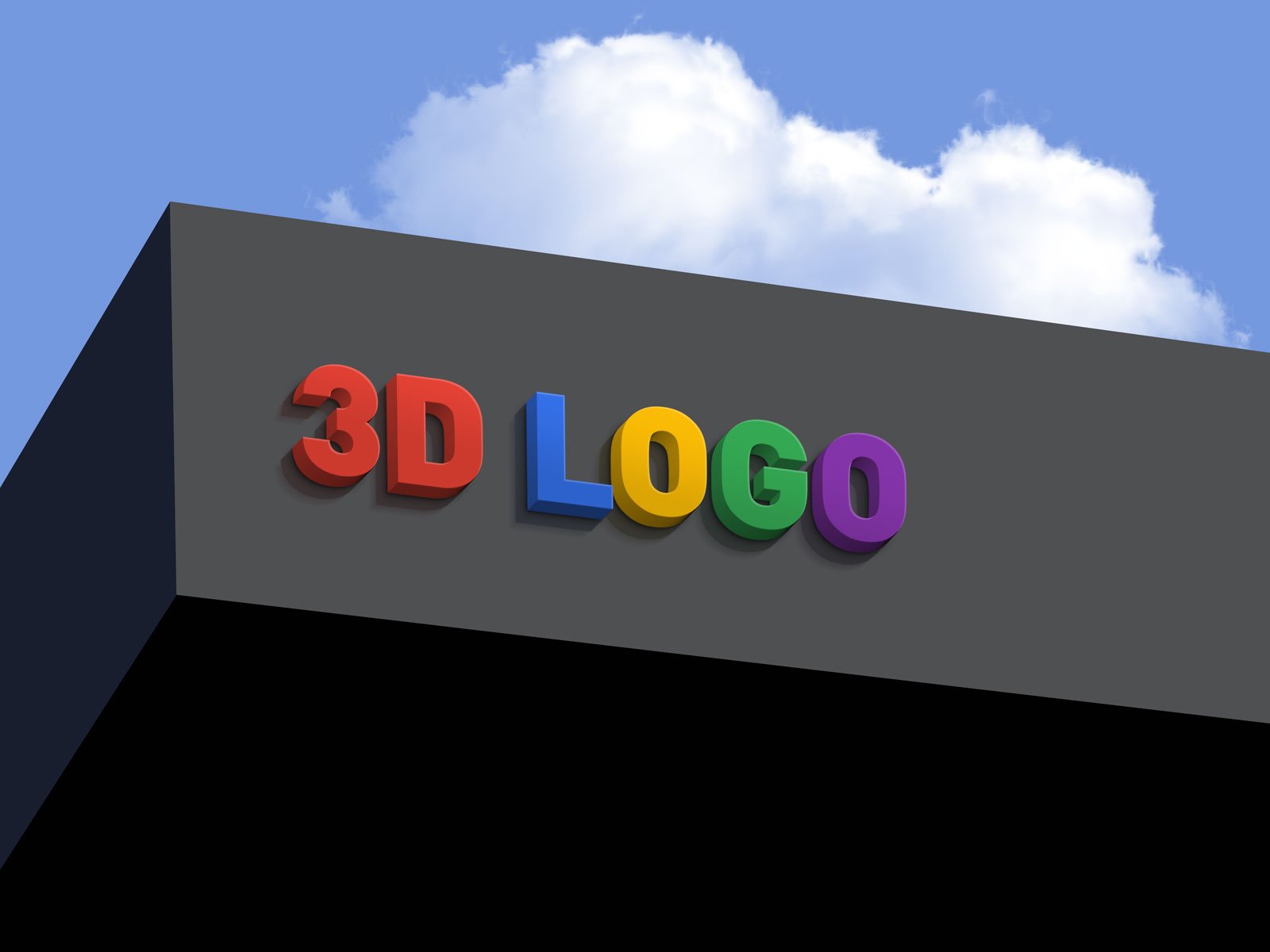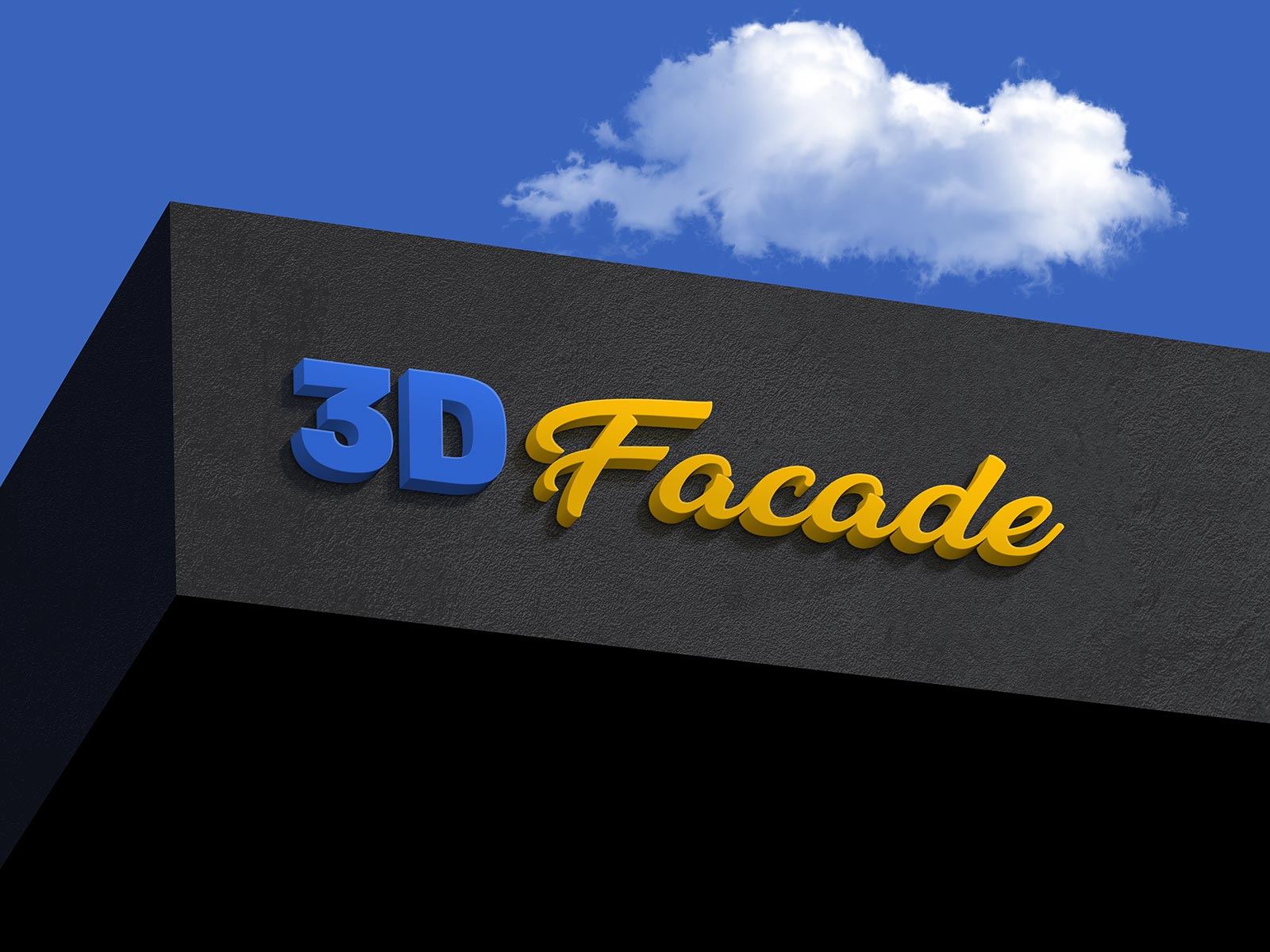 Examples:
Available Format: Layered PSD with smart object insertion
License: Free for personal and commercial usage
RAR File Includes: Free 3D Logo Mockup PSD For Black & Colorful logos
Mock-up Resolution: 4000 x 3000
Google & Canon Logos are registered trademarks only used for example

Note:
1. Free 3D Logo Mockup PSD is allowed to share online (A Must Linkback to this post)
2. Say thanks if you like or share/tweet with your friends. That means a lot to us.
3. And don't forget to subscribe to receive for more high quality premium freebies & awesome articles only.
Download 3D Logo Mockup
More Logo Mockup PSD Files: