Did you know that creative ruts can often be a source of inspiration? When you're stuck in such a situation and you need to complete an assignment, you should still try to enhance your skills.
One great way to do this is by challenging yourself to try something new and out of your comfort zone. Assign yourself with "difficult" tasks once in a while too. Either way, completing projects and assignments is essential for all graphic designer students and here are some of the most common ones.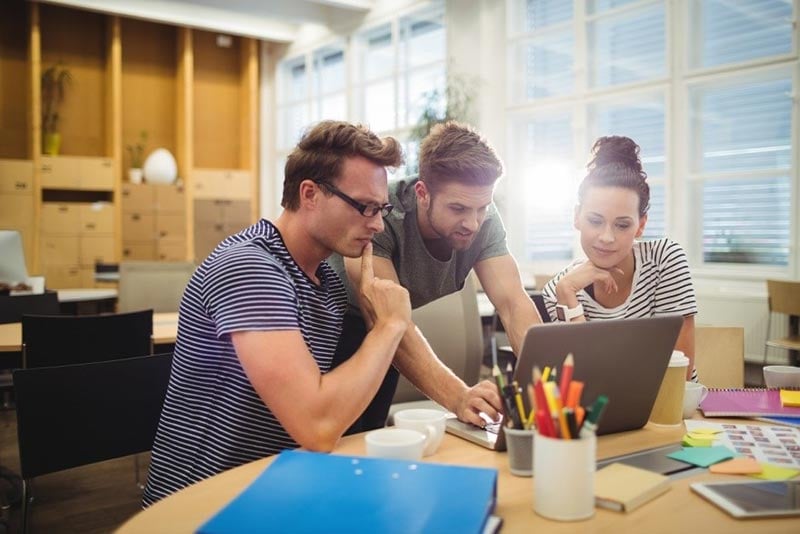 Assignments for beginners
At the university level, the common 1st-year assignments for Graphic Design students are:
Redrawing famous logos on the computer as detailed and accurate as possible.
Using black and white to design logos, posters, book covers, invitations, and other media or you creating these using the most innovative colors possible.
Making a visual representation of a concept that represents your personality best.
Reinventing the identity of a famous brand.
Recreating a poster for a well-known band or creating album artwork for a CD cover for a band you have created in your mind.
Designing a magazine including the concept, logo, name, masthead, and a grid for the table of contents.
Designing a résumé or business card for yourself.
Assignments for higher levels
There are also assignments that involve Graphic Design students in higher levels. These include:
This is a practical assignment that will give you the chance to demonstrate your ability to realize an entire printed project from cover to cover to show off your design skills.
These kinds of projects require a lot of innovation, creativity, and knowledge of what children want. The designs should showcase your unique style in the most creative way. To catch the interest of children, the books should include a lot of fun designs. This assignment will demonstrate your ability to create strong concepts outside of a set design.
Posters illustrated with the letters of the alphabet
For this project, you will use the letters of the alphabet to come up with a series of posters. This task will provide you with inspiration for how to utilize limited resources to create interesting visuals.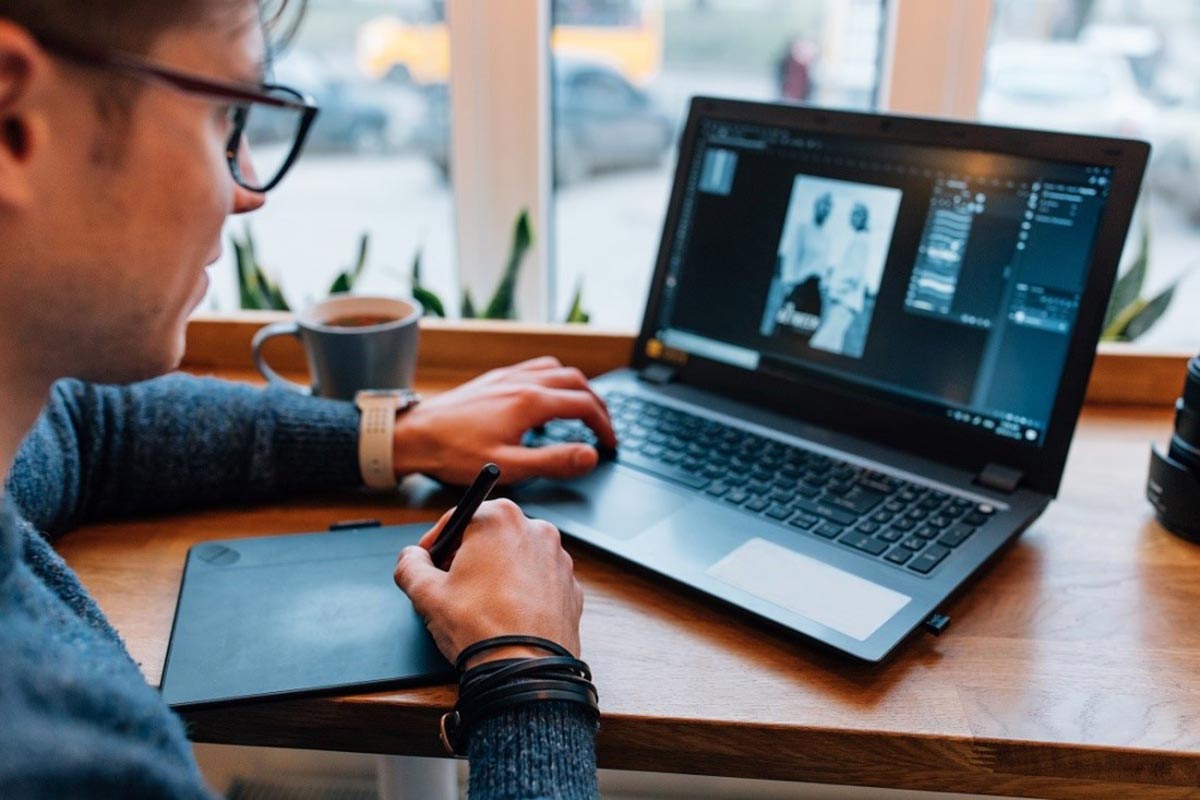 Assignments to practice real-world skills
There also assignments that will provide you with a better understanding of what clients want in the real world. These include:
Black and White Compositions
These will help you understand how to use layout simple shapes to direct the eye of the viewer in a certain way.
With either a phrase or a single word, you should choose the most appropriate typefaces to convey a feeling relative to the word or phrase. Here, you have to learn how to express yourself without relying on colors, shapes, or pictures.
This assignment will bring out your self-expression and creativity as you have to create a logo for yourself. The project can even be more effective if you have to create a logo for another person because you will have to get to know them first. That way, you can represent the other person well.
These include flyers, posters, package designs, or brochures. Here, you will learn how to use different programs or software to compose layouts.
Web design is a great skill that graphic designers should try to learn. You need a lot of web design assignments to learn how to design sites that work across different devices.
Best assignment help for you
While you might find these assignments to be "right up your alley," you might get assigned with other kinds of tasks too. Many visually artistic university students find themselves struggling with assignment writing like essays or research papers.
If you are one of those who have difficulty with written work, simply order your assignment from Uk.EduBirdie, an extremely reliable essay writing service. Whether you need research, literature, or even law assignment help, they will help you out. The writers are experts and they know the intricacies of college academic writing so you can really trust them for your work.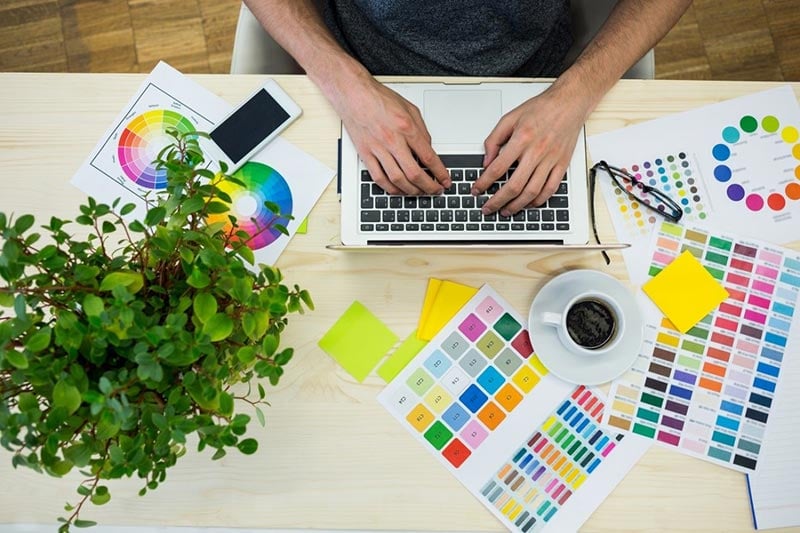 Assignments to hone creativity
Apart from the tasks assigned to you by your teacher, you can also assign yourself work to hone your creativity. The following exercises will help you relax and unleash your imagination:
This is a mini-exercise that's effective if you do it with other students. Together, you will work to draw a monster. You will take turns drawing part of the monster and only see what each of you has drawn until the end. It's really fun!
With your camera – which can be as simple as the camera of your phone or as high-tech as a DSLR camera – find something interesting in your surroundings that you will use to create a photo story. Take around 8 to 10 photos and from these, choose between 3 to 5 pictures and arrange them for your photo story. You can even add some elements to enhance the story without using too many words or sentences. You can either do this on your computer or print out the photos, then add visual elements using different craft materials.
Faces in Your Imagination
Download a face template online and draw faces from your imagination. As fast as you can, draw different faces to see what you will come up with. Sketching is a fun way of honing your creative skills. One of those faces you draw might even be your jumping point for an amazing animated character sometime in the future.
First, choose a subject. Next, surf the internet and search for images or photos that fit into the subject you have chosen. You can also take pictures of yourself too. This is a mini-exercise similar to the Photo Story. The difference is that you're not telling a story. Instead, you will make a collage that looks almost random but is still an expression of your creativity.
Conclusion
If you experience a creative block that hinders your creative processes, get over this by finding work that will truly inspire you. Teachers understand this too, which is why they give a lot of assignments to Graphic Design students. Of course, these assignments will also work for other artistic students like photographers and illustrators. By accomplishing the graphic design projects here, you will feel more excited to tackle other creative ventures.
Images: Freepik.com
– – – – – – – – – – – – – – – – – – – – – – –
Author's Bio: Vendy Adams works as an audit consultant for a top-level MNC with clients all over the world. Other than her job, she freelances part-time for an academic writing service that provides essay writing assistance to students. Her free time is for yoga, reading fiction and listening to jazz music.
Recommended: