Have you finally found the time to renovate your room, build an extension to your house, or transform your backyard? Or perhaps you want to design your dream home for your future family? Regardless of what kind of home project you're planning to work on, you need to communicate your ideas as accurately as possible to everyone involved — but unless you are a professional designer or have enough construction experience, it might be difficult to know how your project will turn out or how much it'll cost you.
And that's when home design software comes to the rescue. With the help of such programs, you can easily create 2D or 3D home design online on your own, without having to turn to expensive home interior designers and decorators. Many professional home design tools are readily available, easy to use, affordable, or even free. Home design software lets you create a realistic vision of your renovation project by allowing you to create a floor plan, paint walls, and add furniture and other design elements. This is the most accurate way to visually bring your ideas to life.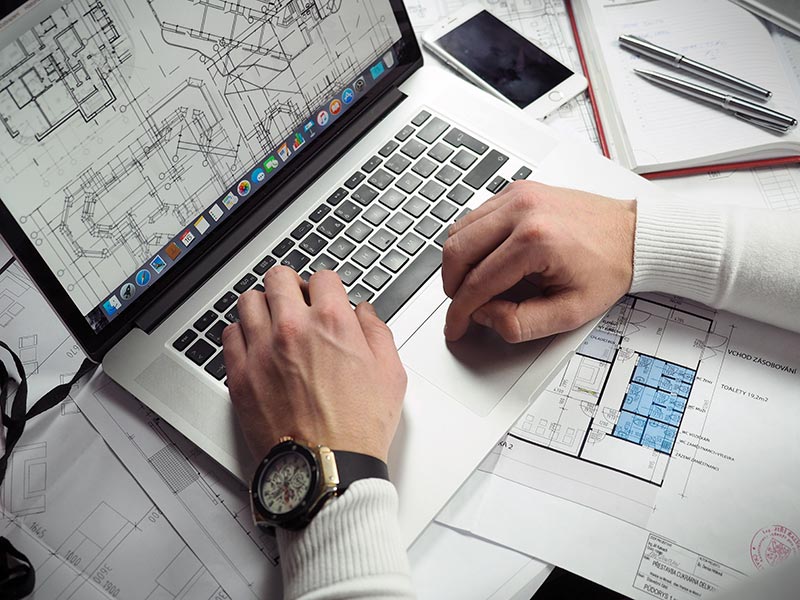 In this article, we've looked at seven of the best home design software used by home designers and interior decorators. Read a few tips on how to remodel your home, get inspired by celebrities' house renovations, and start creating your dream home design using the best tools available!
1. SketchUp.com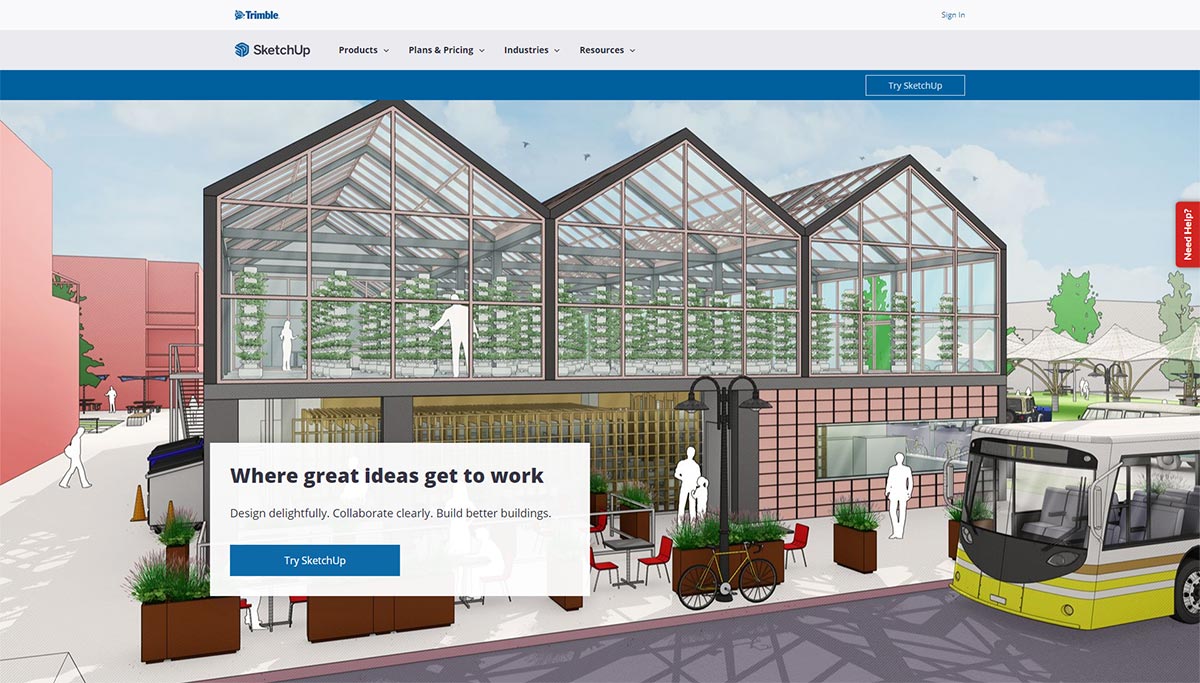 SketchUp might be the most comprehensive free 3D design software you can find online. This powerful home design tool has so many exciting features that you'll feel like you've been taken on a house tour around your own home! At the same time, it's pretty easy to use and navigate — although it might take a little time to get used to SketchUp if you've never worked with design software before.
This tool offers a free version as well as a version for real professionals. The former would perfectly suit amateurs' and hobbyists' needs, whereas the pro version is often used by interior designers, architects, and even engineers.
Whether you are willing to renovate your house's interior, build an extension to it, or make a treehouse, SketchUp will help you bring every element of your dream design to life. To allow full immersion in projects without running out of space, the program provides all users with 10GB of cloud storage each.
2. Floorplanner.com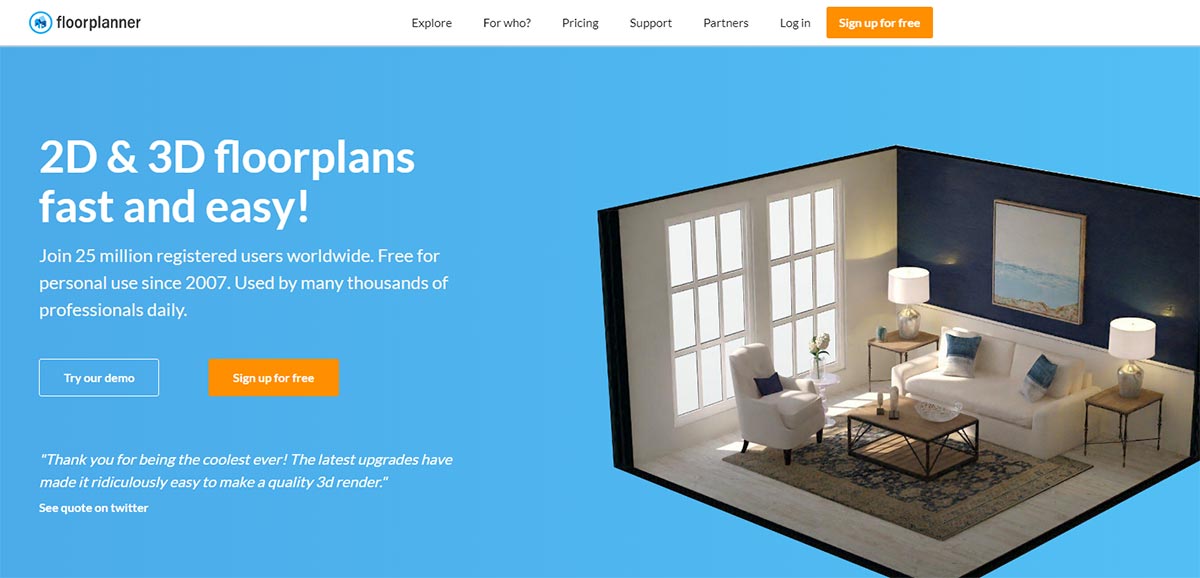 Floorplanner allows you to design and decorate your house in both 2D and 3D without having to download any software! All work can be done online, which is very handy nowadays. While its interior decorating function is a great feature, this tool's power lies in its functionality as a floor planner. Then, when the floor plan is complete, you can switch the view and begin decorating the space in 3D.
This tool is quite easy to use and learn, so if you need something that doesn't require complicated learning, Floorplanner will be an excellent choice.
3. SweetHome3D.com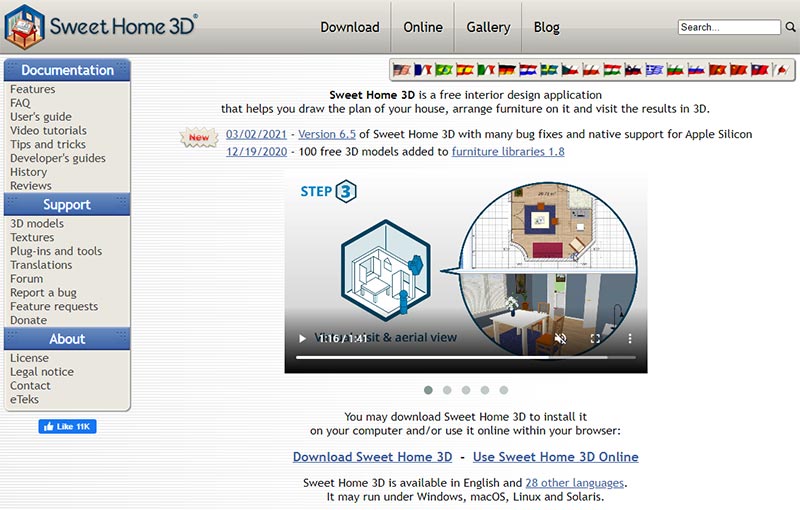 With Sweet Home 3D, you'll be able to create straight, round, or angled walls with precise dimensions using just your mouse and keyboard. The program allows you to insert doors and windows into walls by simply dragging them in the plan. It's possible to add furniture to your model using the extensive searchable catalog, which is organized into several categories such as kitchen, living room, bedroom, and bathroom. For each added element, you can change the color, texture, size, thickness, position, and orientation.
When designing a house in 3D, you can simultaneously view it in 3D from a bird's eye view or move from the point of view of a virtual visitor. Sweet Home 3D lets you annotate your plan with room areas, dimension lines, texts, and arrows. Besides, this tool can even create very realistic images and videos with custom lighting options.
Sweet Home 3D runs on both Windows and macOS.
4. Homestyler.com

Homestyler was originally created for the real estate and design industry, offering both mobile and desktop versions. Whether you're using the app or version for PC, Homestyler plans look incredibly realistic: the tool allows you to take pictures of your actual home and add 3D models of real furniture to design your space. Besides, with this program, you can build a floor plan and even a swimming pool.
This software is very easy to navigate; once you've downloaded the app and signed up, you're ready to get started. Homestyler provides you with instructional videos to help you learn how to use the tool for all your needs. Create a plan of your dream house or upload pictures of the living space you want to design, and then simply select and click on the pieces of furniture you want to add to your space.
You can use Homestyler for free, but the creators have announced paid versions are coming soon as well. As soon as these additional versions become available, users will be able to increase their upload limits for 2D and 3D models, remove the watermark from their photos, and access the render editor without having to pay for it every time you do with the free version.
5. Home.By.Me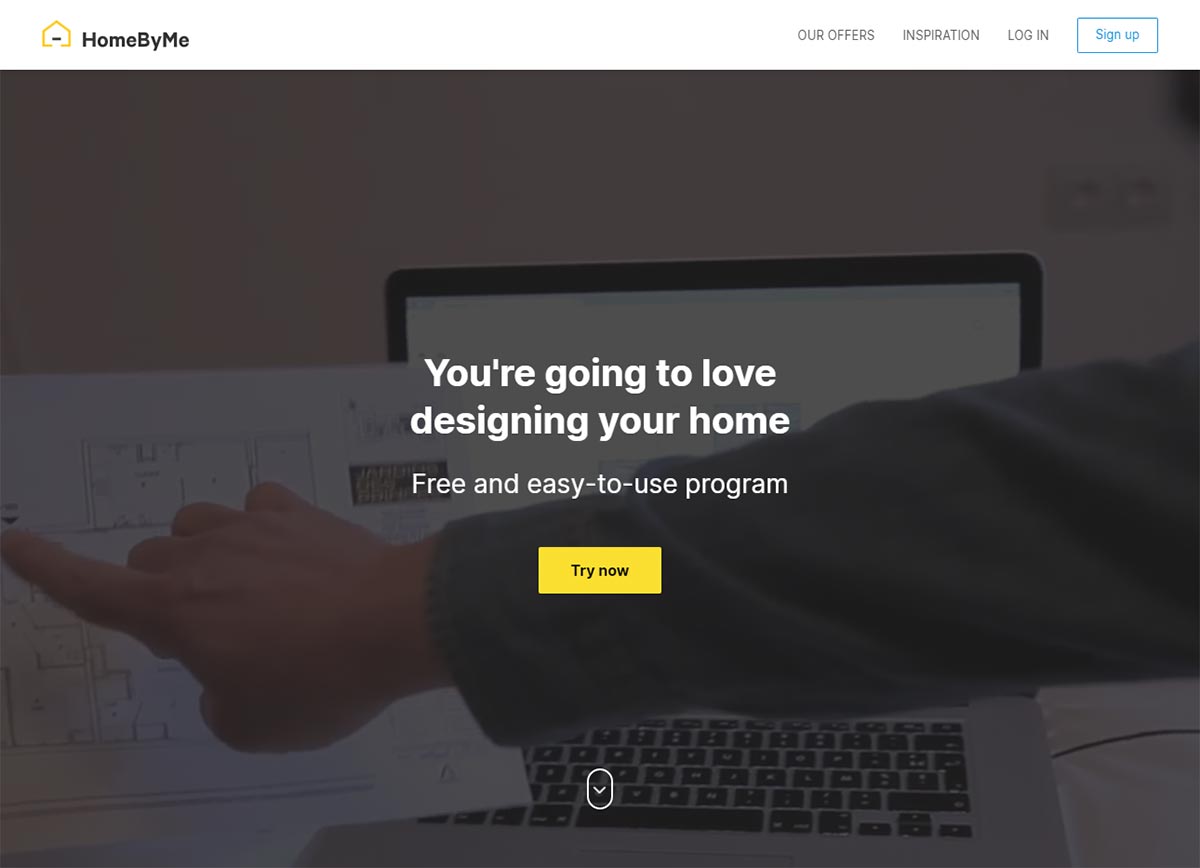 HomeByMe and all its features are completely free. It has a great catalog, in which different brands add their items, so you can use real products when furnishing and decorating your house. Thus, you're able to create a thorough plan of your design and gain access to every item you used in your plan. This tool allows you to switch from 2D to 3D after you have finished your floor plan and designed the look of each room.
6. RoomSketcher.com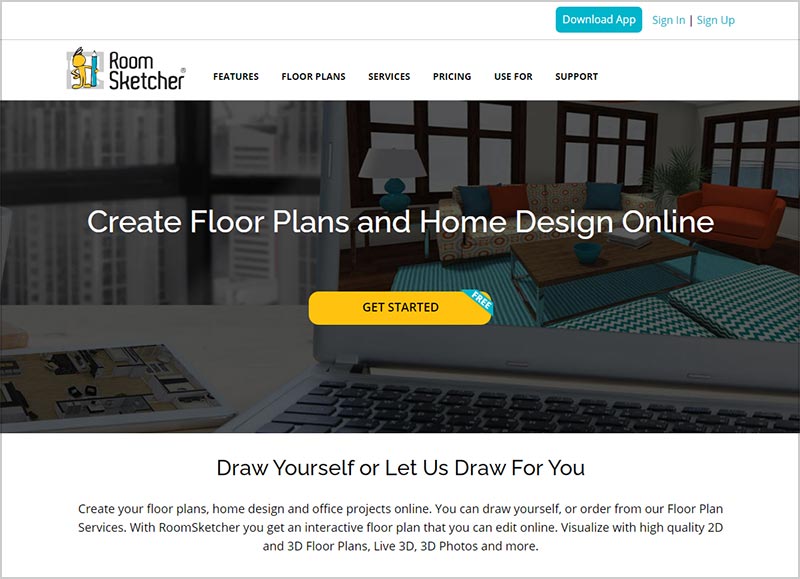 RoomSketcher takes little to no effort to get started. Once you're on the website, choose what you want to do from the menu, and you're ready to start. It's easy to set up, and the instructions are easy to understand, and you can quickly create images of your own ideas. This tool is mostly free to use, but you have to pay for additional features like 3D floor plans and panoramic views.
Since RoomSketcher's home design projects are stored in the cloud, you can sync the program across all of your devices and use it anytime, anywhere, even offline. Users can create their own floor plans, design spaces, and view their creations in 2D and 3D. RoomSketcher has an extensive library of furniture options and an impressive number of plant images you can use.
7. SpaceDesigner3D.com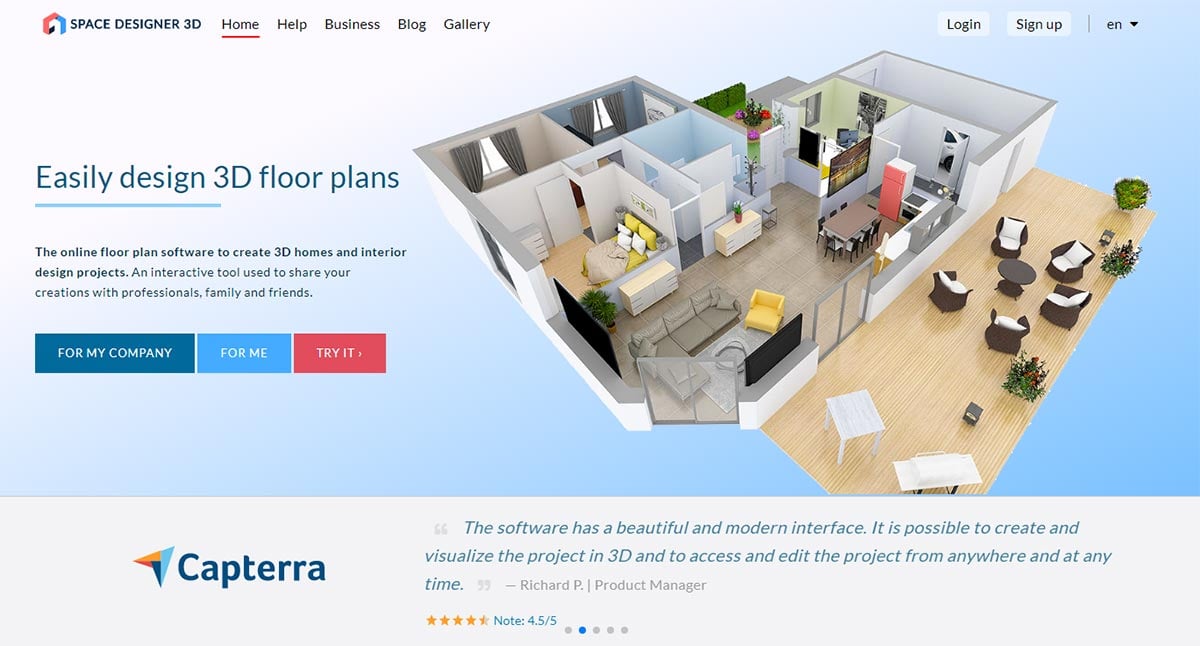 Space Designer 3D is a web application that allows you to plan and visualize your ideal house using only your web browser.
The tool lets you draw floor plans from basements to rooftops and customize your interior designs using over 5,000 different types of furniture and materials suitable for both residential and commercial use. The web application makes it easy to visualize the created project in real-time in both 2D and 3D. Space Designer 3D can realistically simulate natural lighting based on GPS coordinates and time of the day. Its renderer can convert 3D objects to photorealistic pictures with a single click, and levels can be edited independently by rendering a 2D floor plan. It is also possible to have multiple design options for floor plans or interiors, so Space Designer 3D includes different versions of the same project with the ability to quickly switch between them.
Recommended: