Hello there everybody! We hope that you all are keeping safe and that our blogs are also helping you make successful design and marketing campaigns as well. Our today's blog is for the ones who identify themselves as coffee lovers as well as for those people who are directly working with businesses that sell coffee (raw, freshly brewed or packed) and / or create and manufacture coffee packaging as we have designed this free yet highly editable small coffee cup mockup PSD that you can use very easily for your upcoming design projects so, let's get started!
Drinking coffee will never go out of fashion in fact, it is a fashion statement for a number of people who also enjoy having it when they are leaving for work, when they are commuting from their house to work or back or when they have the urge to have it. Coffee happens to benefit the coffee drinkers in more than one way and that is the main reason why who drink coffee are not giving up on it. The first one that tops them all is the by drinking coffee, you get to gain energy it wakes you up so that you can get done and over with your routine with smartly.
Since coffee has always been associated with improving physical performances for huge numbers of people by increasing the adrenaline levels and the best time to consume it in the morning or when you are starting your day, really. Coffee also improves moods and brain functions as well. We are sure that you must have seen fitness enthusiasts around you who consume coffee to burn extra fats from their bodies. And the best part is that coffee is one of those natural substances that happen to help the consumer increase the fat burning process.
There are also studies that reveal that drinking coffee can also help minimize the chances of the consumer getting Type 2 Diabetes. Coffee keeps the sugar levels in balance which prevents the body to suffer from a disease as problematic as Diabetes. Coffee drinkers also have lower risks of suffering from Alzheimer's disease as well and Dementia and while there is no cure for the diseases, drinking coffee may help prevent the chances of getting them.
Now, let's talk about the main thing that is the cup that you can design for your own business or for your client's business to help them sell the goodness! As you know that a packaging design plays a crucial role in the success of any product that exists in this world because it is literally the first thing that attracts the customers and they take the leap of faith and buy your product especially when they are buying it for the first time.
For coffee, the buying journey is almost the same for the first time as it is in a cup and the quality of the coffee beans and your techniques of brewing and serving it will make all the difference. But of course, the packaging has to be on point too otherwise the coffee can be sold in a very ordinary cup and the consumer will be done for the day. You must be wondering what you can do to make your small coffee cup designs works so, allow us to tell you all about it. Also, if you are thinking that the cup size should be regular, we would like to add this here that small coffee cups are easier to hold and are manageable as well – allowing the consumers to enjoy the coffee drinking experience to the fullest.
Coffee has a meaning for every person who drinks it and since the meanings vary from one person to another, for you, as a business owner or graphic designer it is important to know what those meanings really mean. Some get coffee to freshen up every day so that they can kickstart it, some go for coffee dates with their loves ones or friends while some drink coffee when they are working on something intense and they could really use that extra boost of energy. To cater to all such needs, you can go for thematic designs or you can assign moods to the coffee cups like Monday are blue-y while Fridays call for small celebrations since the weekend is starting.
Then comes professions like bankers, marketers, lawyers and you can pick themes that will interest them. For writers, the designs of coffee cups could include motivational quotes to help them fight their creative block while a fashion designer could use a punny design to start their day differently. These are the things that you can cash on through your small coffee cup designs and we can bet that our free mockup PSD file will help you do that and more. So, start creating whatever you want to create for the coffee lovers right here, right now!
Free Small Coffee Cup Mockup PSD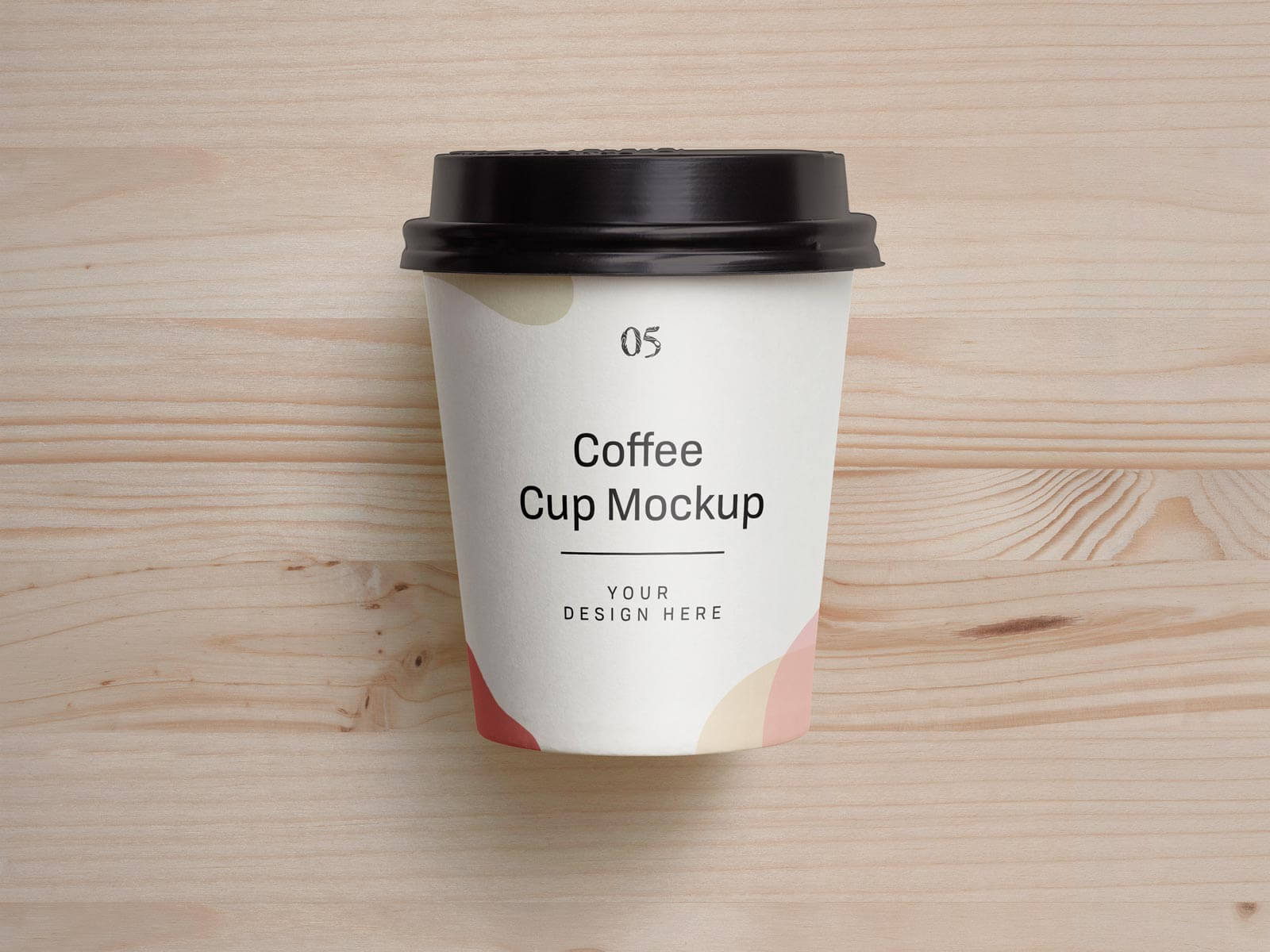 Available Format: Layered PSD with smart object insertion
License: Free for personal and commercial usage
Zip File Includes: Free Coffee Cup Mockup PSD
Mock-up Resolution: 4000 x 3000 px

Note:
1. Free Mockup PSD is allowed to share online (A Must Linkback to designbolts.com)
2. Say thanks if you like or share/tweet with your friends. That means a lot to me.
3. And don't forget to follow or subscribe to receive for more high quality premium freebies & awesome articles only.
Download Coffee Cup Mockup
Recommended: