Hi there, hello there! Today, in our blog, we are going to be talking on one of the most interesting design topics (ever) and we will also help you guys clear out a few confusions that you might have in mind regarding online logo makers. Before we dive right into our new topic, we would like to take this moment to thank you all for you overwhelming response on our previous blogs and for also sharing our ideas and mock-up PSD files with your friends and favorite colleagues. Keep supporting us so that we can continue making awesome things for you every day!
As you all know that there are hundreds of online logo makers available on the internet. There are also a couple of apps (both free and paid) that you can install on your digital devices to do the work for you but the question here is that can these online logo makers (really) create professional logos? And the answer can vary from one person to another mainly because it totally depends on what your creative brief is about and what your requirements are.
To help you guys decide better, we thought of listing down the good and the bad that will guide you through the process and you will be able to pick something out of it by the end of the blog. So, let us get started right away!
Online logo makers are for everyone but the people who get benefitted the most are those who cannot (quite really) afford a professional logo designer or the ones who want to learn a thing or two about basic logo designing. We think that it sounds like a great idea to know that there are people who are making platforms for other people with less or limited resources to carry out their day to day tasks. So, this is an established fact that the online logo makers are easy to access and use.
Another thing that we think works for a number of people is that these online logo makers are right there – you will probably have to sign up to unlock a few features but they are literally a few taps away which makes it easier for you to instantly create a logo design.
Like we have mentioned it above that there are free and paid online logo makers that are available for anyone and everyone and you can use them whenever you want to use them. Although, the online logo makers can partially do the thing for you, there are certain limitations as well. For example, to get your hands on more and high res. versions of your logos, you will have to pay for them or there is a limitation to add the design elements that makes it difficult for the person who is designing to deliver professional logos.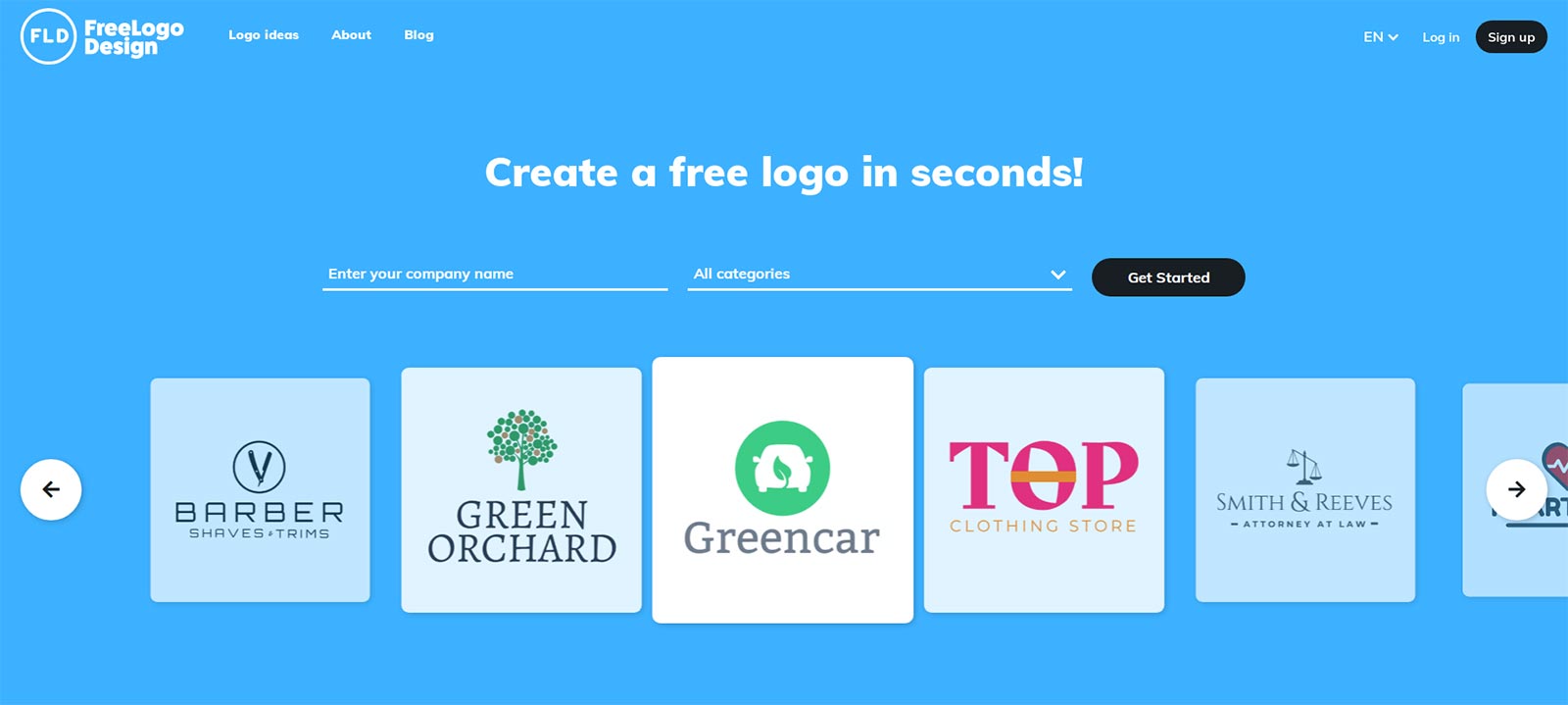 We feel that online logo makers are not bad to use, you know – but they do lack professionalism when it comes to looks and finish as in the end result could be neater and cleaner but it is not and that kind of does not come across as something aesthetically pleasing. And we are sure that you, being a business owner or someone who happens to manage the social media platforms for your clients, would not want to go ahead with something that is too basic and not that attractive.
Online logo makers also restrict you to be creative and original and what we mean by saying that is that since there are not enough good options that you can use for free, you will have to compromise on a lot of things in terms of being original or creative for that matter. Another thing is that you won't be able to add (any) personal touch to your logo designs as well. It is like that, that you want to change a font that you think will complement the branding design but you cannot or that you want to change the shape of an element but you are not allowed to do it unless you spend a few bucks on it.
Another thing about using online logo makers is that there are chances that the same logo maker is being used by one of your competitors and if not competitors, then someone else is using it and then there won't be anything unique about your logo(s) and we know that it kind of sucks.
And of course, this is something that should not happen but since you are using something that is very easily available online, you really do not have the copyrights to claim a design as yours. Anyone can use the same design for their branding and creative posts, and you won't be able to stop them from doing that.
So, these are the pros and cons that you guys must keep in mind before opting for an online logo maker – and if we were to share what we think about this process; we would like to conclude the blog by saying that these makers only work if you want something basic and for something unique and interesting, you will have to hire a logo designer.
Here are few free logo makers we like to use:
freelogodesign.org
logomakr.com
ucraft.com/logo-maker
onlinelogomaker.com
designhill.com/tools/logo-maker
Here are few Professional Logo Designers Portfolios: