Hi there friends! We hope that you all are having a great time reading our blogs and that our free mock-up PSD files, design templates and creative ideas are also helping you create stunning design projects. Our today's blog does not have a mock-up PSD to offer but what we do have is something that is required at many work places, educational institutions as well as for homes too, allow us to introduce you guys to our 10 best Wi-Fi range extenders list.
As you all know that internet has become a huge part of our lives – be it studying, carrying out household chores, office work or anything else for that matter, we need to be connected with the internet so that we can do our daily routine things. The most interesting part is that the internet has made it easier for all of us to get done and over with tasks etc. in a matter of a few clicks like you need to go buy groceries, you can book an Uber ride and you will good to go, you want to add references to your college essay, you have hundreds and thousands of online sources to do that, you need to create a presentation, you can do it online and can later present it to your senior team members as well.
We are glad that technology could be made accessible and anyone and everyone has access to do their thing quite easily. Almost everyone has their smart phones, tablets and iPads and all they have to do is to connect the device with the Wi-Fi and voila, they are ready to take over the world – quite literally but eve this process needs to be super smooth and hassle free. Knowing that there can be issues with the Wi-Fi signals that can cause problems to carry out the tasks etc. properly, we decided to create this list of 10 best Wi-Fi range extenders that you can have installed where you work at, and in your rooms etc.
For those who would want to know better about the Wi-Fi range extenders; this part of our blog is for you guys! So, a Wi-Fi range extender is used to extend your Wi-Fi's network by extending the coverage area. One not so recent example of this could be when the whole world was in quarantine and everyone was working from their homes, it became quite difficult for a huge number of people to stay connected to their Wi-Fi devices while sitting in their own rooms and that was when the need to get a Wi-Fi range extender became an actual thing.
The ability to extend the coverage area for the signals make the Wi-Fi range extender a useful device but how to choose the best one for your personal or professional settings is the real question. So, in this part of our blog, we are going to be talking about the important pointers that you can keep in mind before ordering an Wi-Fi range extender online or by visiting a physical store. Continue reading our blog to be able to make an informed decision regarding your next Wi-Fi range extender!
The only thing that makes a Wi-Fi range extender a good one is when it can work in a wide open area for you without you having to sit near the Wi-Fi device. You would want to move freely in your house or workplace and would not want to worry about getting disconnected is what your Wi-Fi range extender has to do for you so to check if the one you are planning to get is the right one for you, read up on the details of the area it can cover.
The next thing is to set the Wi-Fi range extender. It should not be a difficult process and everyone in the house must be able to set it up or reset it for that matter. So, go for an option that comes with automatic configuration or a plug and play functionality. Then comes the price factor. Usually, the buying Wi-Fi range extenders is considered to be a one time investment but even then the prices should be reasonable for the people to afford and use them. Now, as you know that the extenders do not require wires and technicians, they come in budget friendly prices as well.
These are the things that you need to know about before you plan to buy a new Wi-Fi range extender and in our list of 10 best Wi-Fi range extenders, we have made sure that you get to make an informed decisions as all the items come with the features that you will require.
That is all from our end today, you guys! We hope that our blog will help you choose the best Wi-Fi range extender for yourself so, if you liked reading our blog, don't forget to share it with your friends and family members as well.
10 Best Wi-Fi Range Extenders / Boosters / Repeaters 2021
1. NETGEAR Wi-Fi Mesh Range Extender EX8000 Coverage up to 2500 sq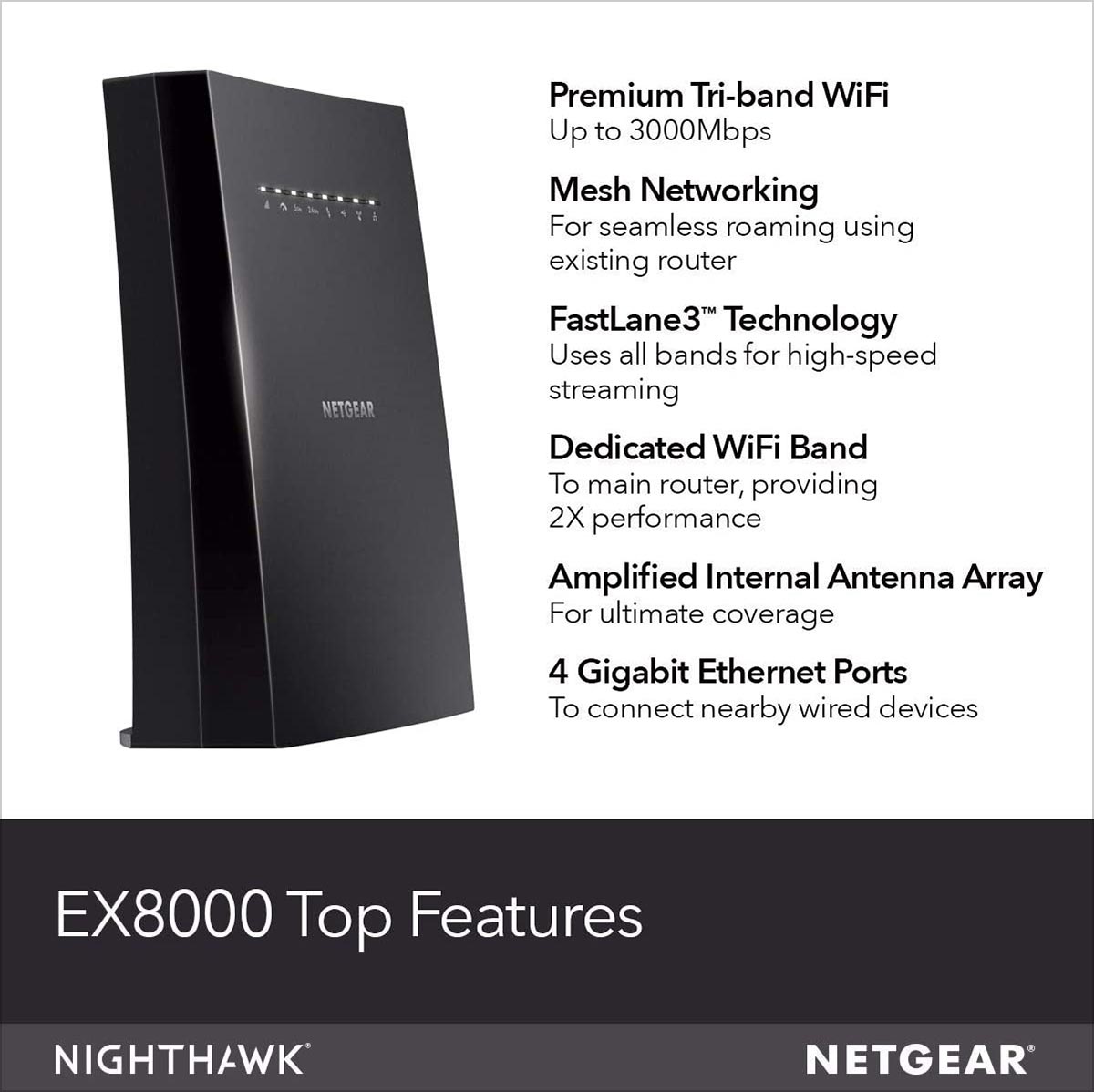 2. TP-Link AC2600 WiFi Extender(RE650), Up to 2600Mbps, Dual Band WiFi Range Extender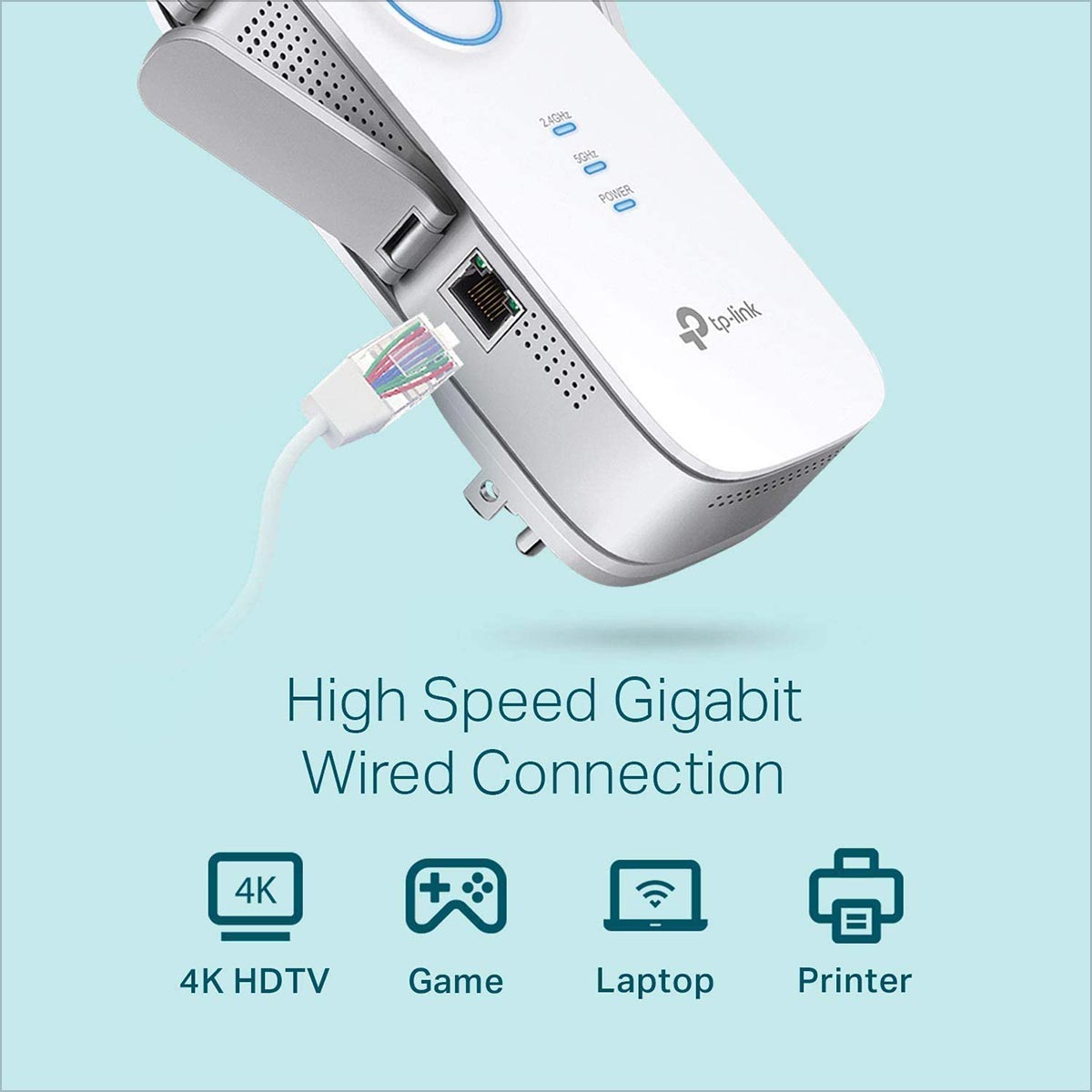 3. TRENDnet Wi-Fi Everywhere Powerline 1200 AV2 AC1200 Wireless Access Point, Dual-Band, 3 x Gigabit Ports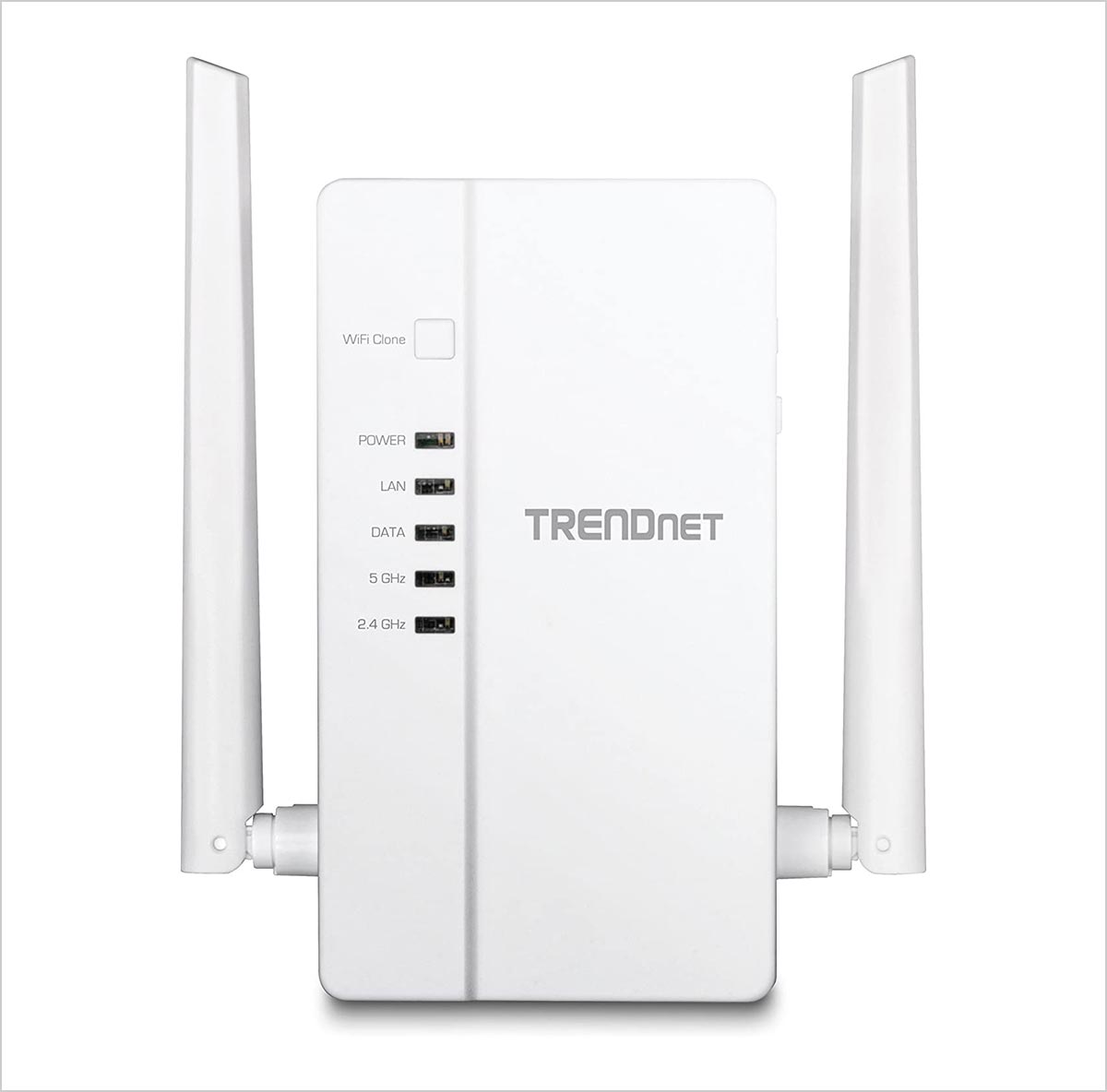 4. Linksys RE7000 AC1900 Gigabit Range Extender / Wi-Fi Booster / Repeater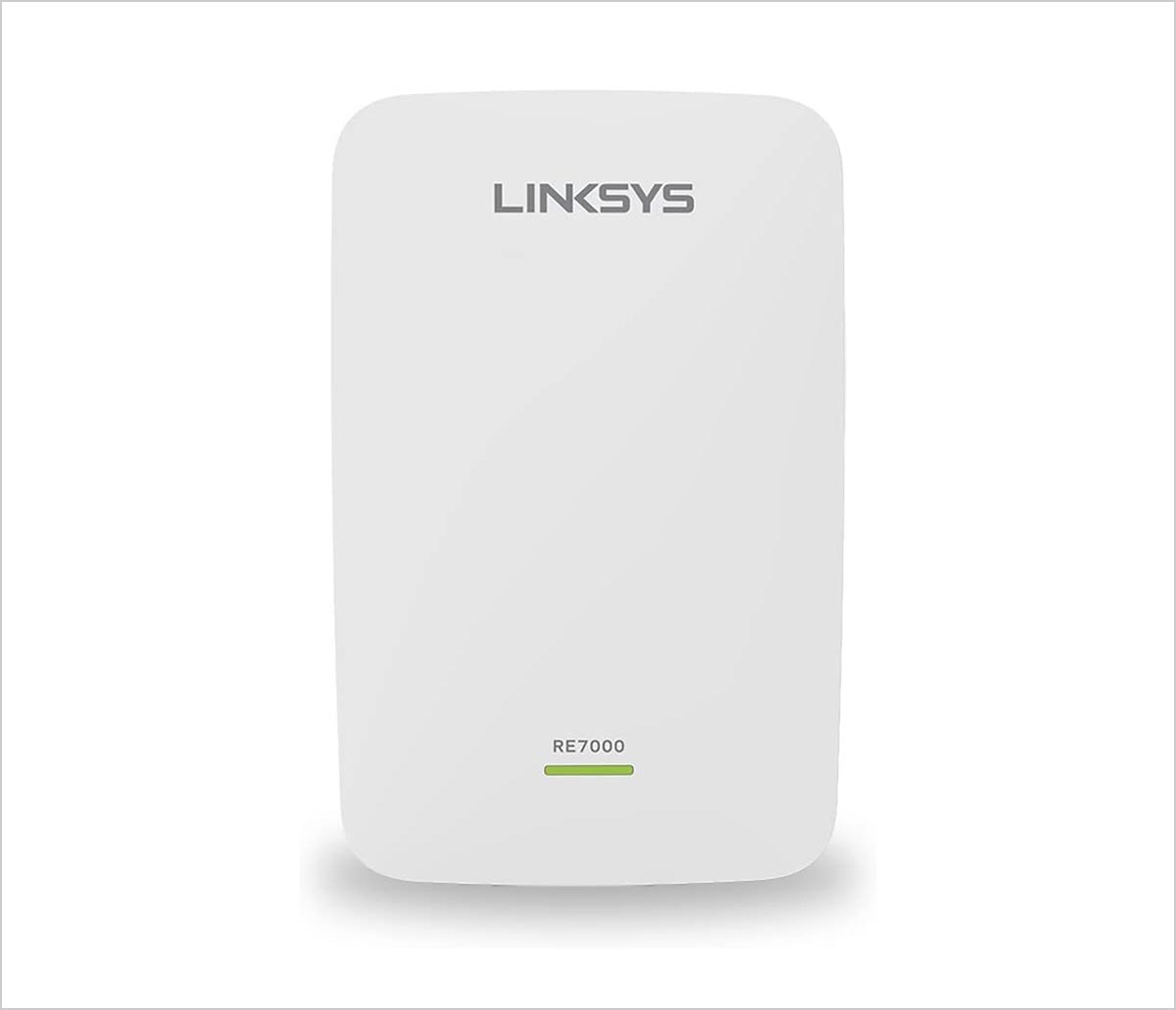 5. TP-Link AC1200 WiFi Extender (RE315), Covers Up to 1500 Sq.ft and 25 Devices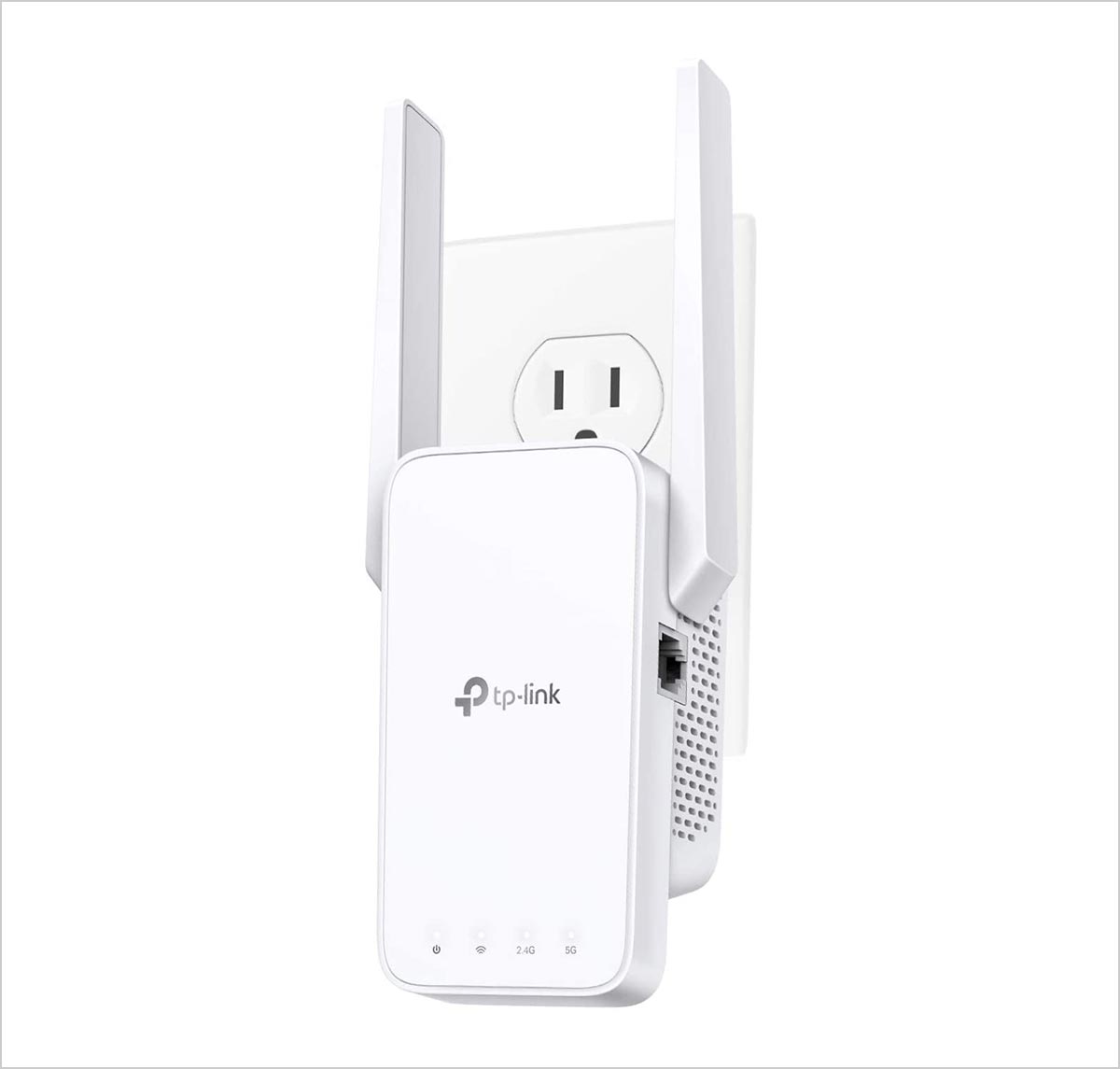 6. NETGEAR Wi-Fi Range Extender EX6120 – Coverage Up to 1200 Sq Ft and 20 Devices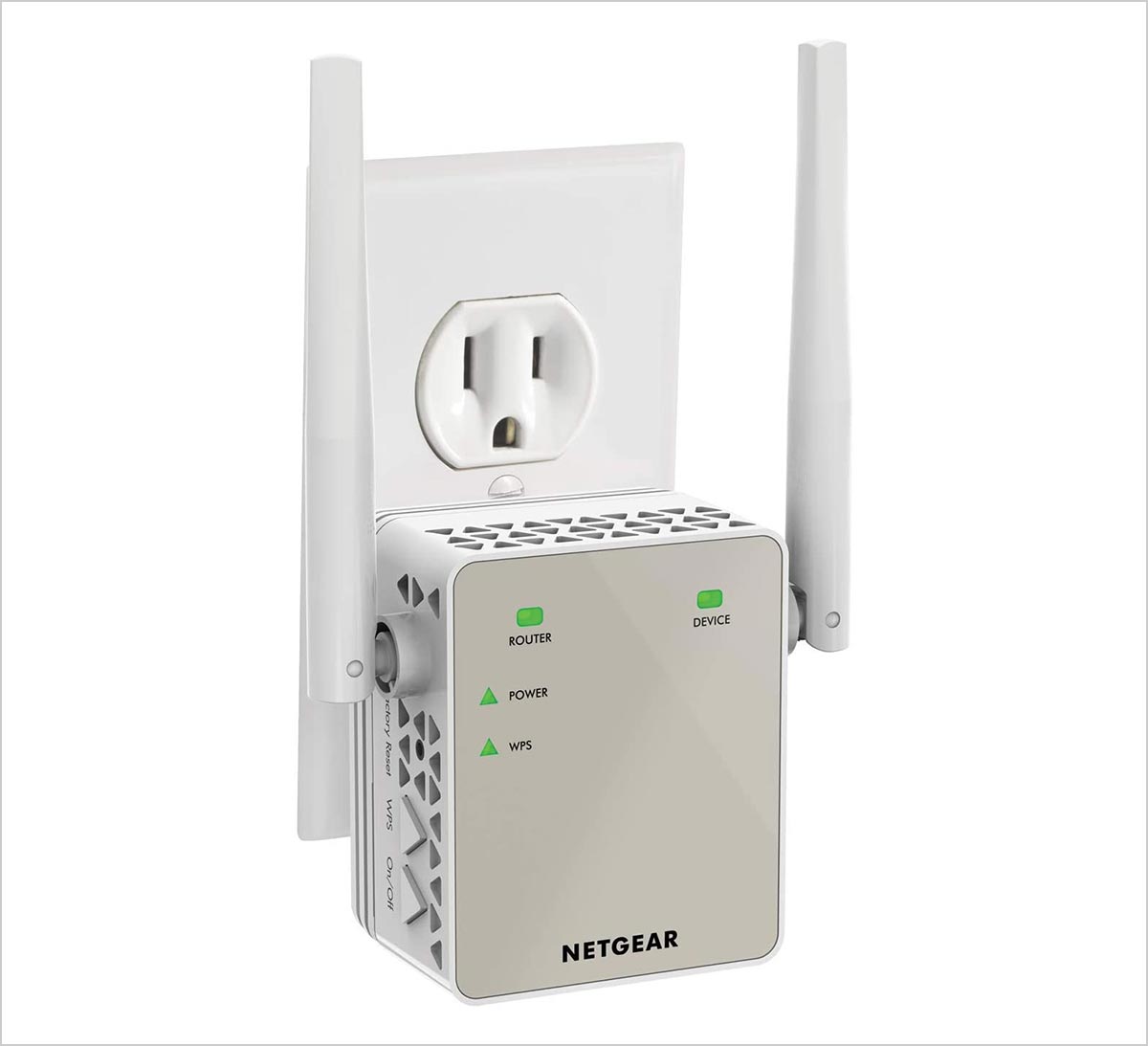 7. WiFi Extender, WiFi Booster, 1200Mbps WiFi Extender Signal Booster for Home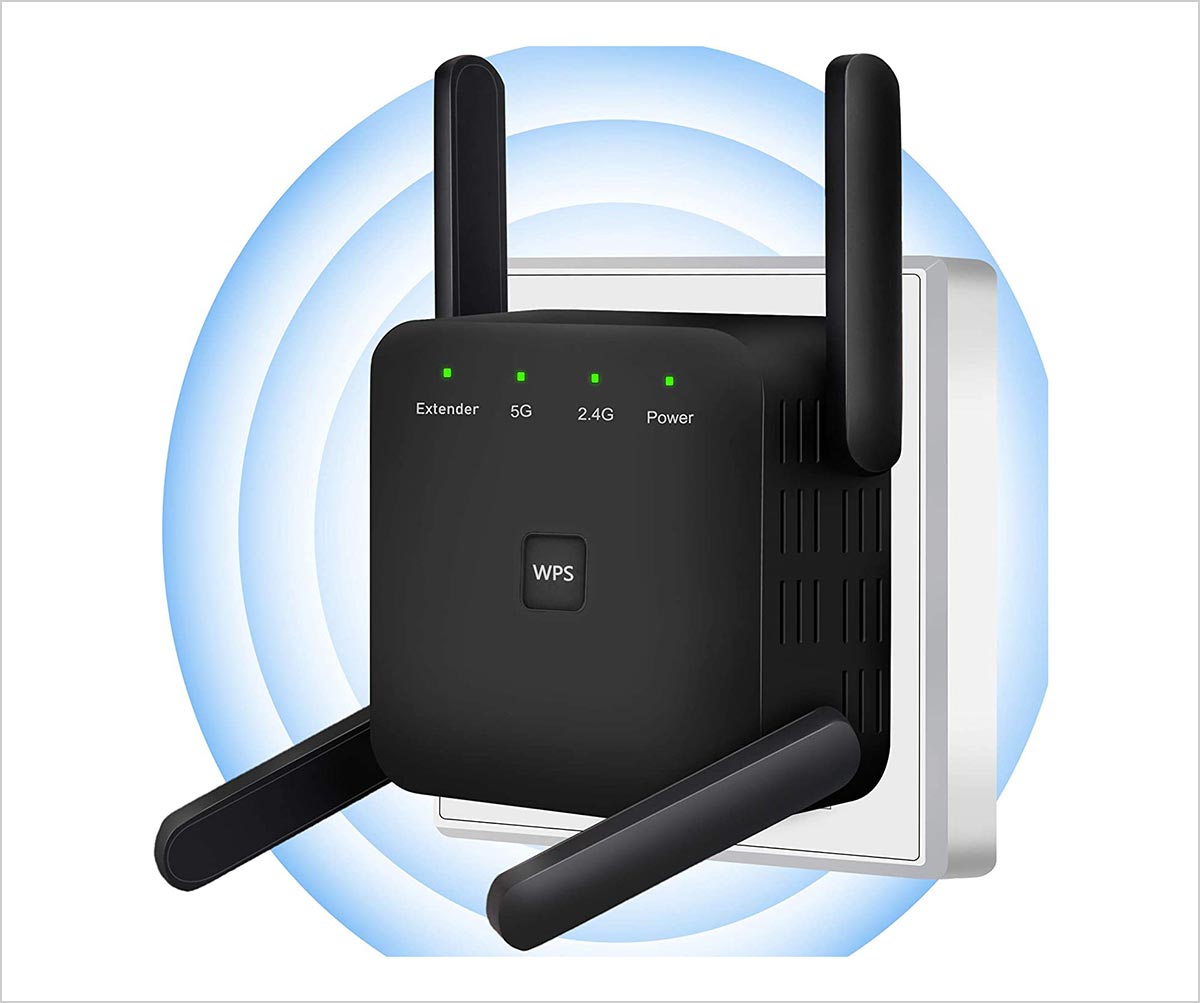 8. NEXTBOX WiFi Extender 1200 Mbps – 2.4 & 5GHz Dual Band Network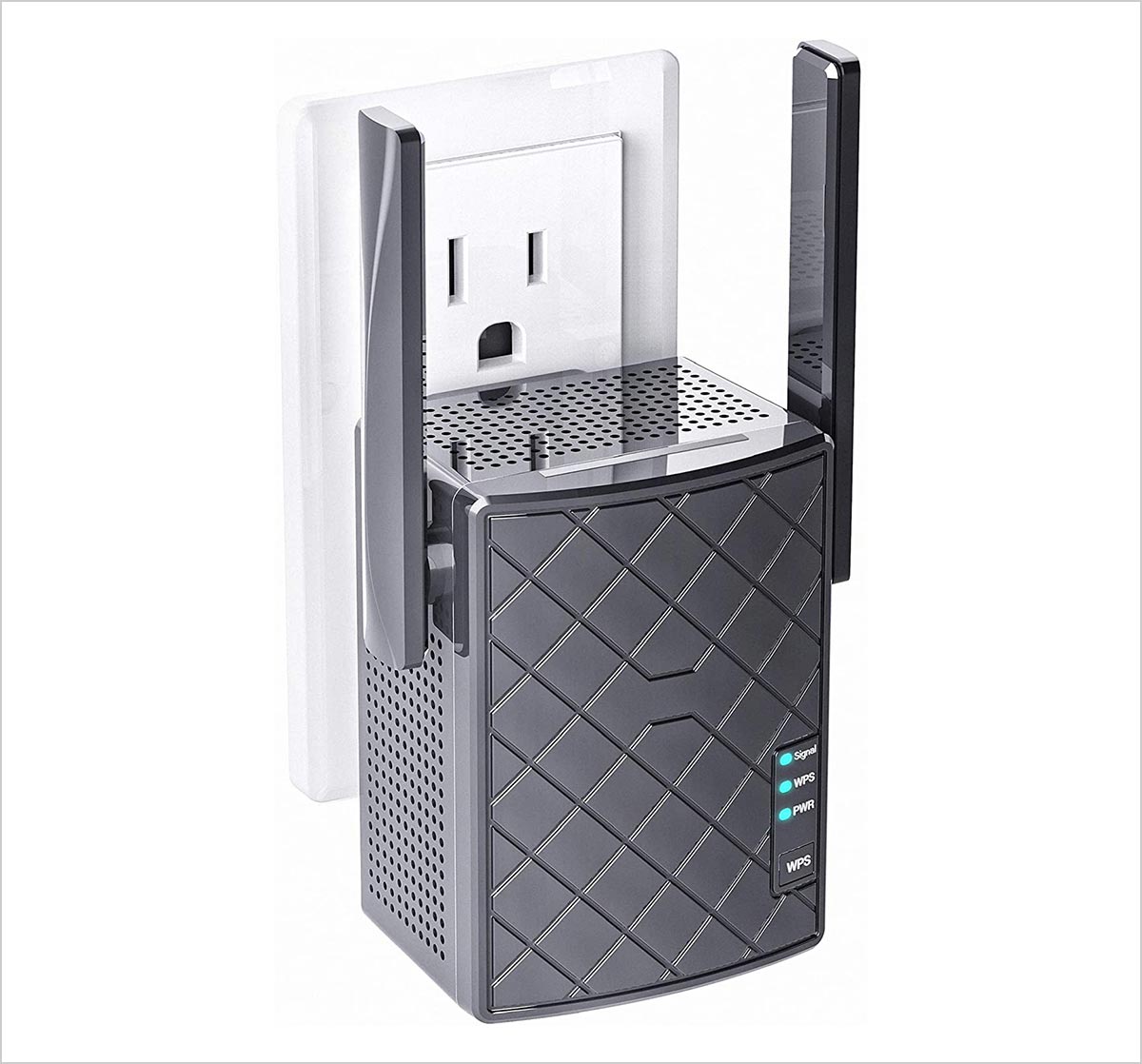 9. WiFi Range Extender Signal Booster for Home, 1200Mbps Repeater 2500FT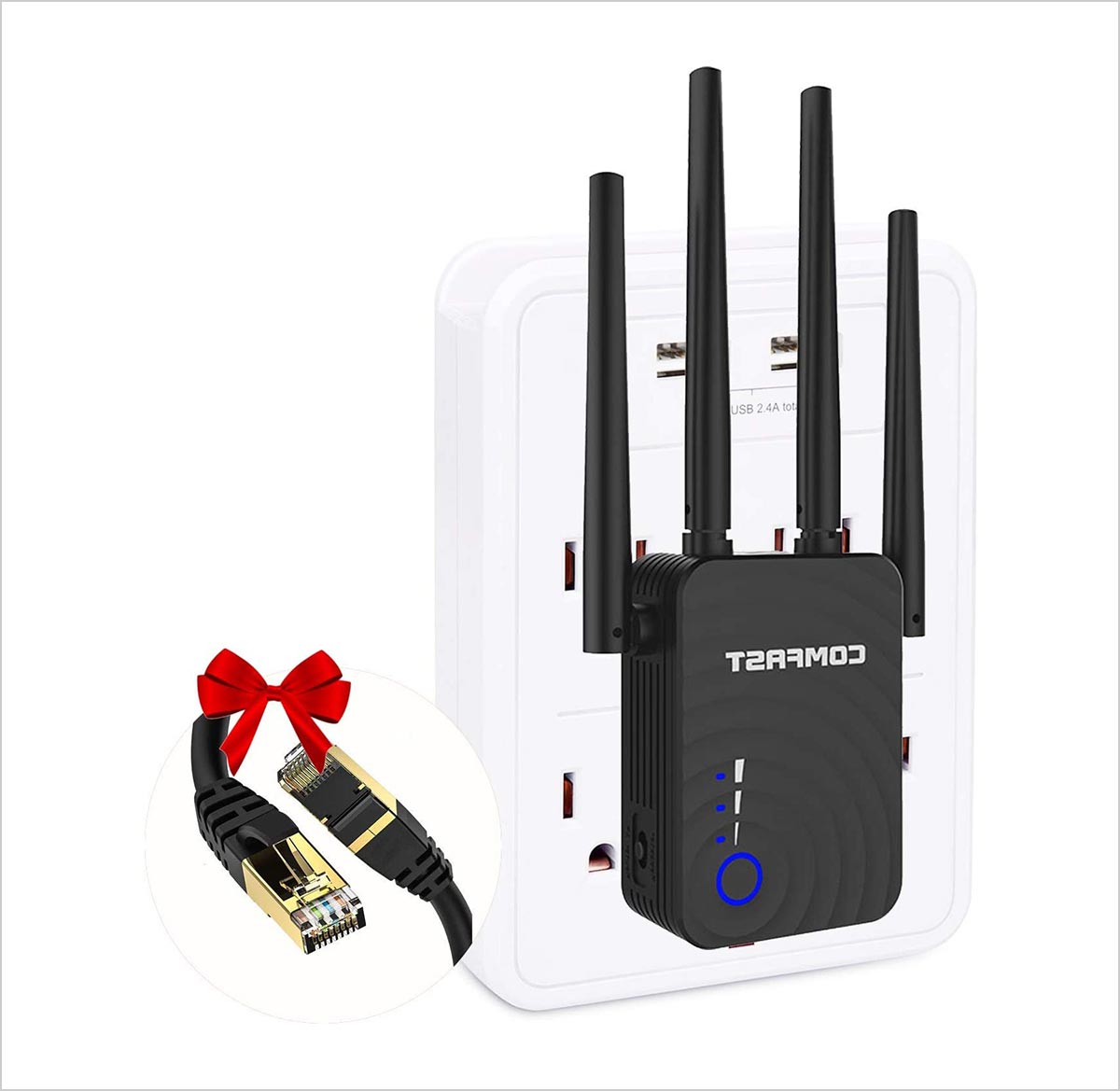 10. BrosTrend WiFi Extender 1200Mbps Signal Booster Range Repeater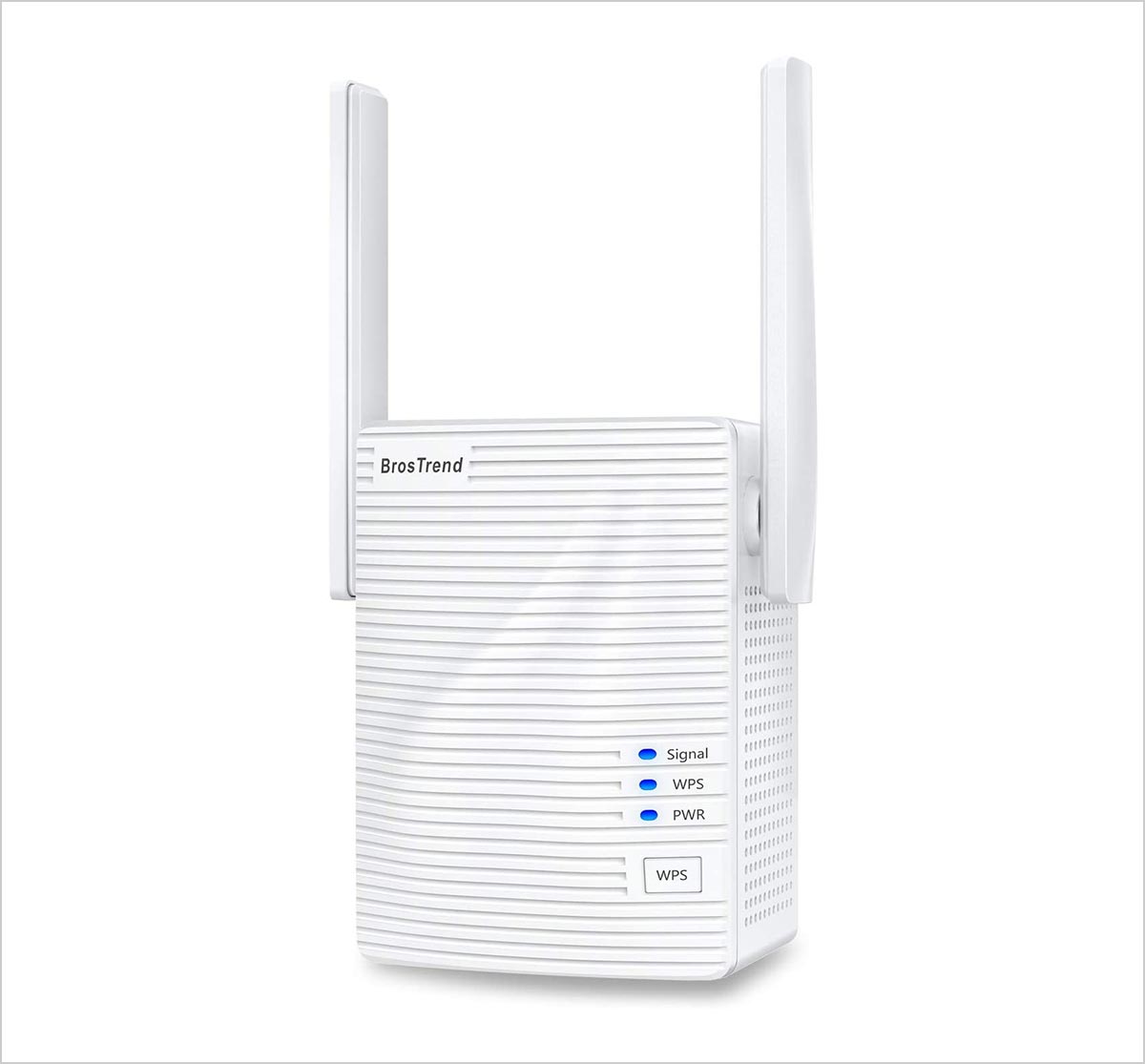 Recommended: