Hello there everybody! We are back with yet another amazing blog of ours and although, it does not include a free mock-up PSD, we can bet that you all are still going to love it. But before we share what we have to share, we would like to thank you guys for your overwhelming response on our previous blogs and for also sharing them with your loved ones and colleagues as well. Keep supporting us in whatever way you can, and we will keep creating content that is beneficial to you!
So, today we will talk about mascots in general and how you can create them for your own business by sharing 35+ amazing mascot logo designs for inspiration. Continue reading this blog if you are planning to launch a mascot design for your business or for a business that you are currently working with. And if you would like to know more about a mascot in detail, here it goes:
A mascot happens to be a human being, an animal or an object that is used as a character to promote a business. It is also considered to bring luck for the businesses as well but here, we will talk about the advertising benefits of having a mascot for your business. We are sure that you guys must have seen a really jolly mascot standing outside your favorite burger joint or a shopping mall. There are mascots that are assigned to stand outside play areas as well and their purpose is to attract the audience to come check out the food, services or the play area that is being offered.
Know that a mascot is not for kids brands only, they can be used to attract youngsters and adults as well because the main purpose is to put up a casually interactive show outside the shop, café etc. so that people feel intrigued to visit you – even if it is for one time only. It is a fact that mascots can also generate excitement as well but there are many people who can get scared after seeing a mascot so, we will share what can be done about that in order to help you guys make informed decisions about your businesses.
Recommended: 35+ Memorable Photos of Olympic Mascots from 1972 To 2016
Since we are going to be talking about mascot logo designs in this blog, you guys need to know that if you have the budgets and approvals from the clients or the concerned parties, you can have the mascots created, manufactured to use in the real life as well. Honestly, you will be creating something new for the business and it will only help you promote the it in a nicer way.
The 35+ amazing mascot logo designs that we are about to share with you guys for inspiration are all created by an Indonesian graphic designer, Ardimas Ramadan who has made sure to give proper details to what he has created. Some of the best things about these mascot logo designs is that they are very carefully designed, are unique and have an impact too which is the most important thing when it comes to logo designs that your logos and brandings should be so prominent and compelling enough to help you make your mark. You put something out there and the world knows that it your business. And if you are wondering how to do that and more; we are here to share that with you.
A powerful logo design (mascot or no mascot) is the one that gets registered in the minds of the audiences. To achieve that level of recognition, you need to ensure that you have put in all that you could to make things work for you when it comes to branding, strategies and more. Here are a few things that you need to know to make your (mascot) logo design a powerful one:
Your logo must be simple as it is easier to recognize and remember.
Your logo must be in the right size, shape, colors and tone.
Your logo must be timeless yet relevant.
Lastly, your logo must be versatile too.
Now, when it comes to a mascot logo design, you need to understand the need of it. Then determine the tonality of the mascot – your mascot can be friendly and casual, funny and welcoming or it can be enthusiastic and attractive. Whatever you choose, make sure that it reflects the personality of your brand(s) and you will see it work like a charm for you. The mascot logo designs that we have plugged into this blog are a depiction of assertiveness, strength, attitude, humor and powerfulness. So, feel free to go through these 35+ amazing mascot logo designs, get inspired and then create the designs for your businesses as well.
Also, if you liked reading the blog, do share it with your favorite colleagues and while you are at it, don't forget to share your feedback with us in the comments section.
Credit: Ardimas Ramadan
35+ Professional Mascot Logo Designs for Inspiration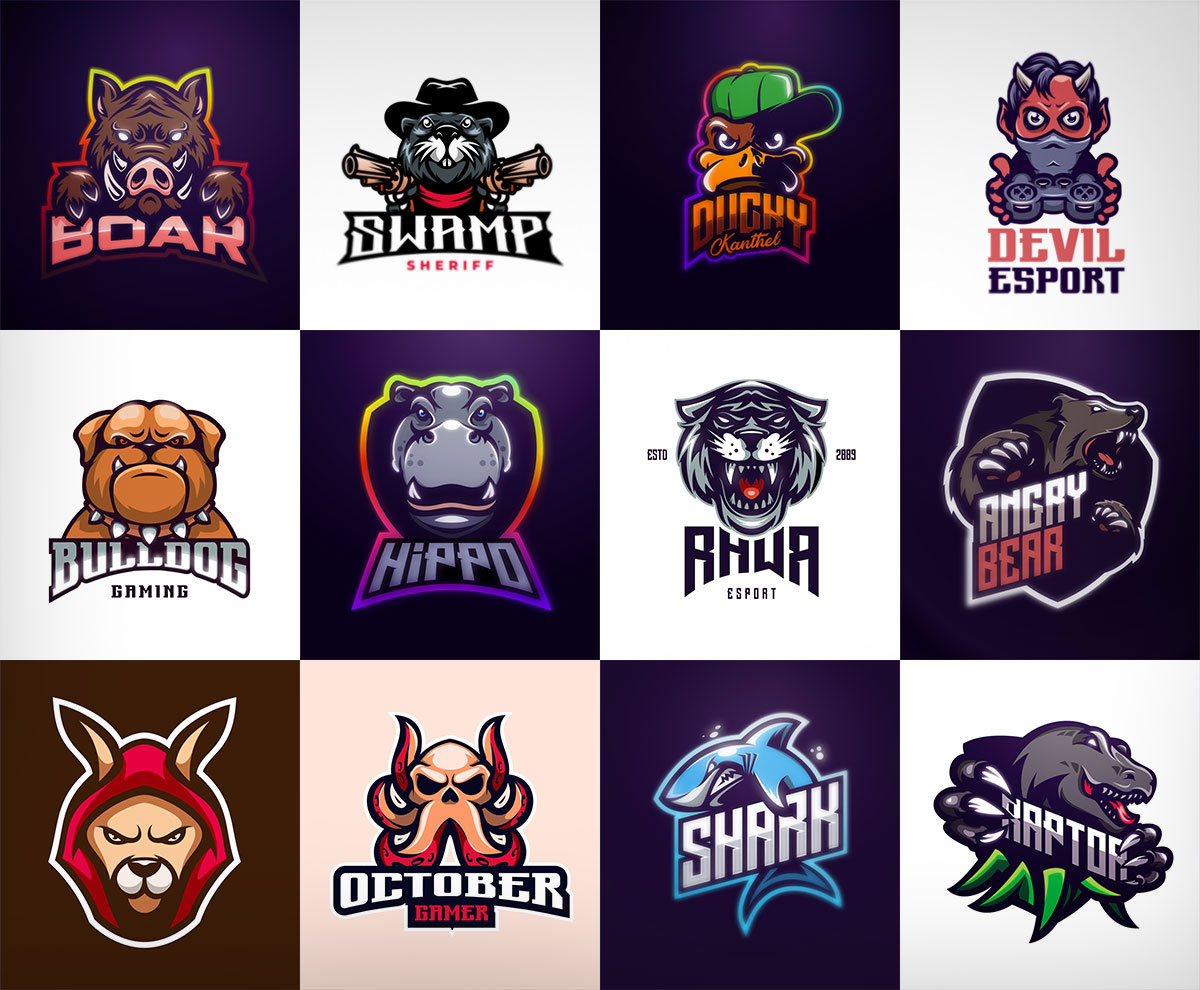 Recommended: