Hello there everybody! We are so happy to share our latest and free mock-up PSD file with you guys today, but before we start talking about it in detail, we would like to thank you all for your constructive feedback, interesting suggestions and continuous support. It feels so good to know that we have an audience like you that makes sure to share our content and ideas with the ones your work and the ones you love.
Okay so, our today's blog focuses on our free body oil bottle mock-up PSD so, allow us to share what a body oil is so that you can understand the product itself first. A body oil is manufactured to help the individuals massage their body parts like hands, feet, shoulders etc. Using a body oil softens the skin and helps loosening up the muscles which in return relieves stress. Body oils are produced using herbs, plants and other materials penetrate deep in the skin as well.
Another benefit of using body oils is that it helps lightening the stretch marks as well so all in all a body oil, any body oil is basically produced / manufactured to ensure relaxation and other benefits that a person would want to enjoy after a long day at work or when they are done with their house chores. Keeping these insights in mind, we feel that you will be able to know the need of the product in a better way.
Also, as you know that cosmetic related packaging designs and the products are a few of those things that must attract the customers because that is how they will be able to trust your business but there is more that you need to do in order to keep your brand up and running such as; How you communicate with your audience and potential customers to make them trust your product is the essential part of your branding regardless of the items that you are planning to sell. And to make sure that whatever goes live from the brand's side is on point, is spreading the right message and it will bring you customers, you have to do your homework.
For starters; work on the insights first! Why, do you think is your body oil (or any product for that matter) going to make a difference in the market that already sells hundreds of products that do the same thing? Does your product have a Unique Selling Point (USP) to talk about? How are you planning the pricing thing? Where are you going to stock the product(s)? These questions will help you determine the course of the branding, packaging, marketing and advertising of your products.
We know that this might sound like a very basic thing to even mention but we feel that we must say it: never take your research work and insights for granted because these things can help you work on much much better strategies and you will know that whatever you will produce as content is going to be successful. In addition to that, never compromise on your photography, printing, packaging and bottling etc. These may seem like not so major things at the beginning, but these are literally the things that can make or break your business.
Now, allow us to share how you can customize our free body oil bottle mock-up PSD file for your own business or for your client's business! We have designed a super clean yet attractive bottle as we wanted to keep the design minimal and if you know the latest trends, going minimalistic is that thing which is not going to go away anytime soon (and for good!) as minimalism allows you to communicate more in less words, through less design elements and that makes it an effective piece of art altogether.
The reason why we have kept out free body oil bottle mock-up PSD file green and black is because the color green depicts nature and harmony. Darker shades of green imply professional quality, depth and luxury while the black color used in packaging is to signify authority and control – and when it is combined with some other color, it gives out a strong message, a message that is of highly perceived value. And it is also an elegant color.
As you can see, the copy is minimal but it powerful – to the point and everyone will know what the product is. You can use the backside of the bottle to write details about the product itself mentioning the pointers that must be mentioned and you packaging design will be good to go. Don't forget to create multiple mock-up designs to be able to share a variety of options with the decision-making bodies.
That is all for today! We hope that our free body oil bottle mock-up PSD file and design tips will help you work on interesting art works for your upcoming projects.
Free Body Oil Bottle Mockup PSD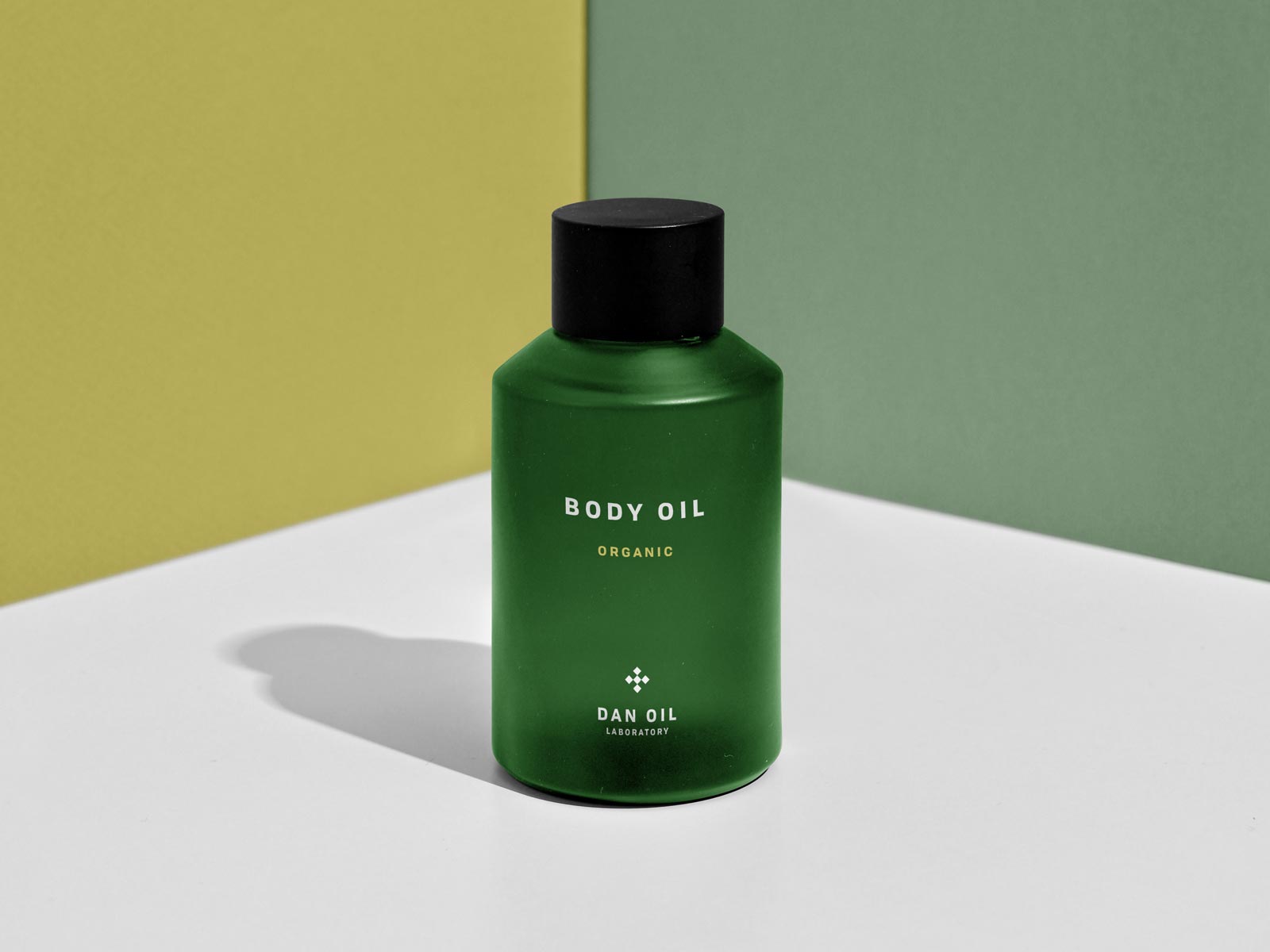 Available Format: Layered PSD with smart object insertion
License: Free for personal and commercial usage
Zip File Includes: Free Oil Bottle Mockup PSD
Mock-up Resolution: 4000 x 3000 px

Note:
1. Free Mockup PSD is allowed to share online (A Must Linkback to designbolts.com)
2. Say thanks if you like or share/tweet with your friends. That means a lot to me.
3. And don't forget to follow or subscribe to receive for more high quality premium freebies & awesome articles only.
Download Oil Bottle Mockup
More Free Premium Quality Mockup PSD Templates