Hi there friends! We hope that you all are keeping safe and are also making the most of our blogs and free mock-up PSD files as well. Our today's blog is going to be all about branding and how to make stunning and professional logo designs but before we start talking about that, we would like to thank you guys for your overwhelming response on our previous blogs and for also sharing them with the ones you love. We are sure that this blog will be beneficial as well so, let us get started!
Okay so, all you all know how logo designs are important for every business – no matter how big or small the business is, it is also important to ensure that your branding is so on point that your products / services and your business in general cannot be ignored. We know that we have said this multiple times in our previous blogs as well but since it is relevant, we are going to say it again: your branding and packaging are the first things your potential customers happen to look at and it is your responsibility to leave the best of the best impression on them and only then you can expect them to invest in your business in one form or the other.
We will be explicit about what we are going to say next because we believe that, that's one of the most important things any business owner must know that the success of your business is not guaranteed. No one knows how many sales you are going to make during the first month of opening up a store and no one knows if you can survive as a business for say, a year or two but professionally designs logos and other branding materials are the basic steps that you must cover in order to fit in well.
Recommended: Difference Between Wordmark, Lettermark & Brandmark
Also, know that there are hundreds of businesses like you that are struggling day and night to make things work for them but only those businesses survive that know how to do things professionally and with a strategy. You can spend millions of dollars on your branding, marketing and advertising campaigns but if you are doing it without setting certain goals and objectives, you are going to fail. People who invest in a business's products or services want the best out of it, they won't compromise on the quality ever and they won't let it go in case something gets messed up.
In this blog, the creative artist and 'design thinker' whose work we are about to share with you guys to inspire you is Chandan Das based in Kolkata, India. Chandan is referred to as one of the top five logo designers in the world which is quite an achievement and for all the right reasons as he has worked on multiple design projects and you know when you are really (REALLY) good at what you do, you get to receive the due appreciation that you deserve. In all the professional logo designs that Chandan has created, you will notice the devotion and efforts that have been put into making them all work for the respective clients and businesses.
Recommended: Free Logo Mockup Presentations For Branding Projects
If you are wondering about the things that make a logo design professional, then continue reading this blog as we are going to share what you can and must follow in order to create interesting logo designs in no time while also following these stunning logo collection of Chandan Das as well. First things first; and we know that we have mentioned it quite a few times here that to begin the process of logo designing, you must have full information on the business or the project. Do not, in fact, never start the branding process without a brief as it won't take you anywhere. You will find yourself stuck at every point in your life and then it will become a task that you would never want to put your heart into. To avoid all such situations, get to know the business first, then start working on the designs.
Always remember that your logo is something that will be used for at least three to five years so, keep that duration in mind for the logo designs. Your actual test is to make sure that your logo designs are relevant and functional and can also make the potential customers curious so that they want to spend their money on your products etc. Another thing that you must keep in mind while designing logos is that you need to make them in a way that they can be used for any and every size without getting pixelated or losing their charm. For the tagline and design elements, ensure that the overall design has harmony in it and that the logos reflect business's ideology as well.
And the rest of it will become clearer when you will go through Chandan Das' amazing professional logo designs. Feel free to get inspired and don't forget to let us know which designs you liked the most.
Source: Chandan Das
Worth Seeing Professional Logo Design Ideas | Inspiration 2021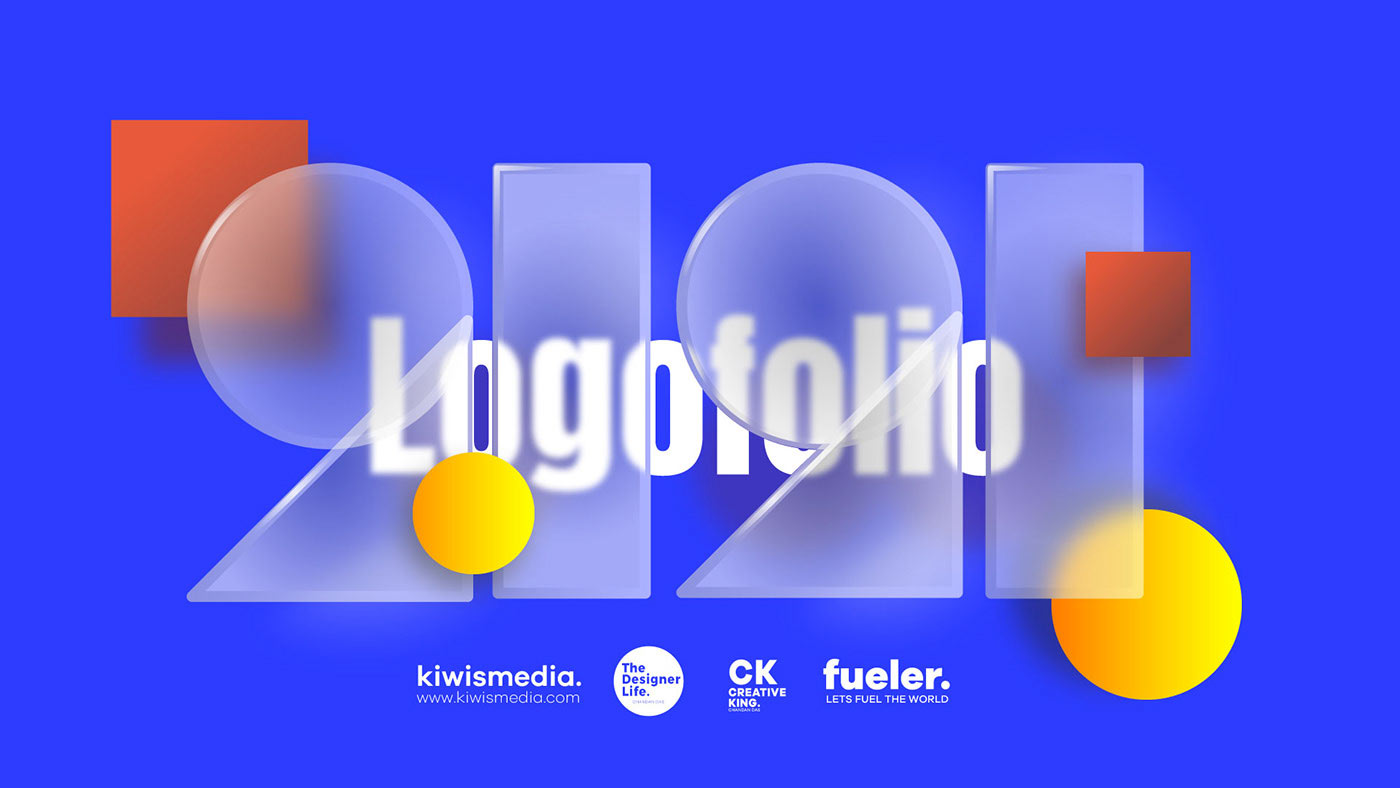 More Logo Designs for Inspiration: