If you are at least a bit interested in design, you might have heard that Photoshop is the king of all tools. Whether it is to edit a photo or create a graphic image from scratch, there is nothing else that can beat the extensive features of this software.
That said, Photoshop also comes with a steep learning curve. For an absolute beginner, it can be a bit challenging to learn your way around the tool. Moreover, you will also have to pay for the license – even if you are not well-versed in using it.
If you belong to this group, then this article is just right for you. We have found some of the best Photoshop alternatives that are easy to learn and affordable for your pocket. Read on to see which tools might be more befitting for your design journey.
Canva.com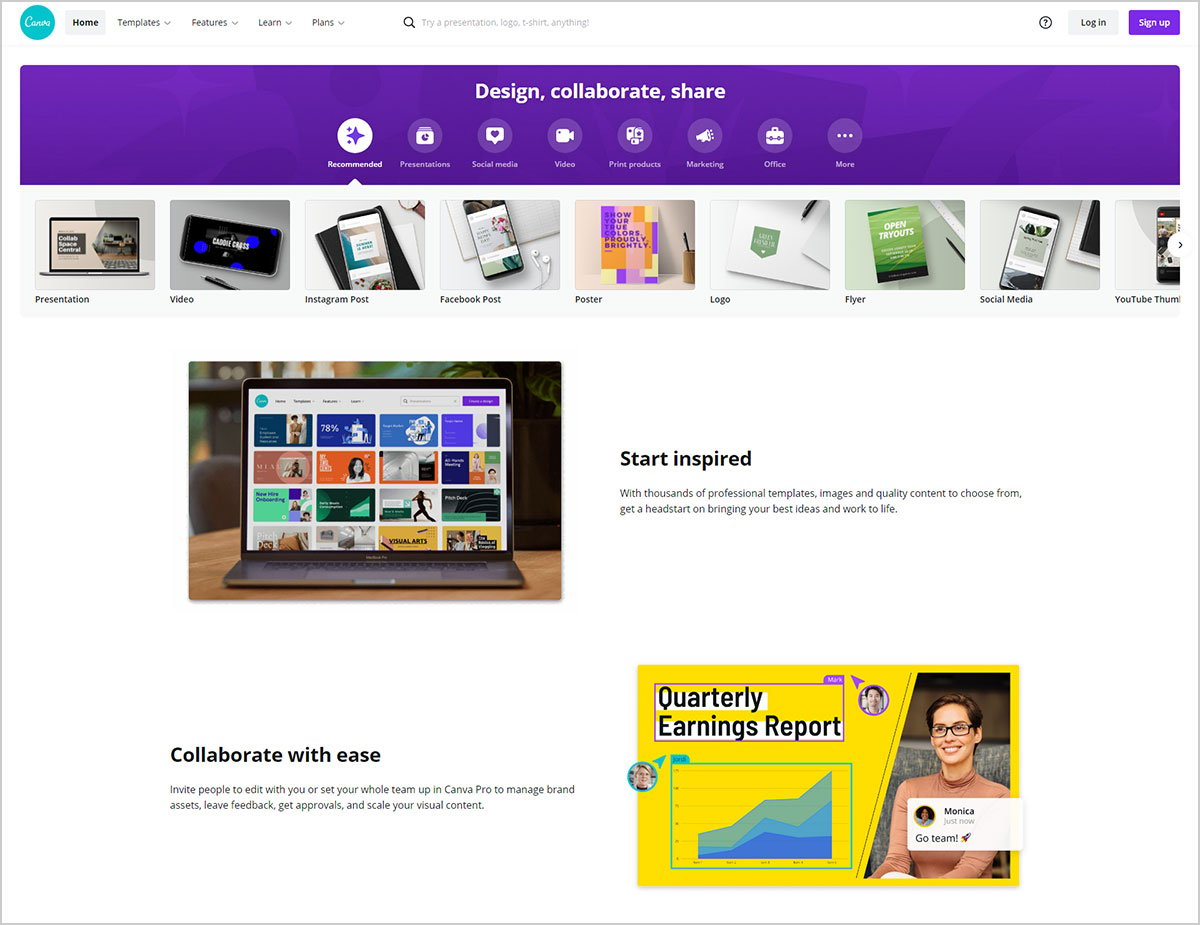 Since the emergence of social media, Canva has also become extremely popular among new users. This is an online editing tool that comes loaded with tons of features. Canva can give you access to templates for different design modes – from print products to marketing media and more. You will also be able to import free stock photos and illustrations to aid your design process.
Overall, if you are new to design, this software can boost your confidence right away.
Key Features
Accessible on web browsers and as a mobile app.
Access to free and paid stock images.
Drag and drop interface.
Free version available, optional upgrade at $12.95 per month.
Colorinch | cartoonize.net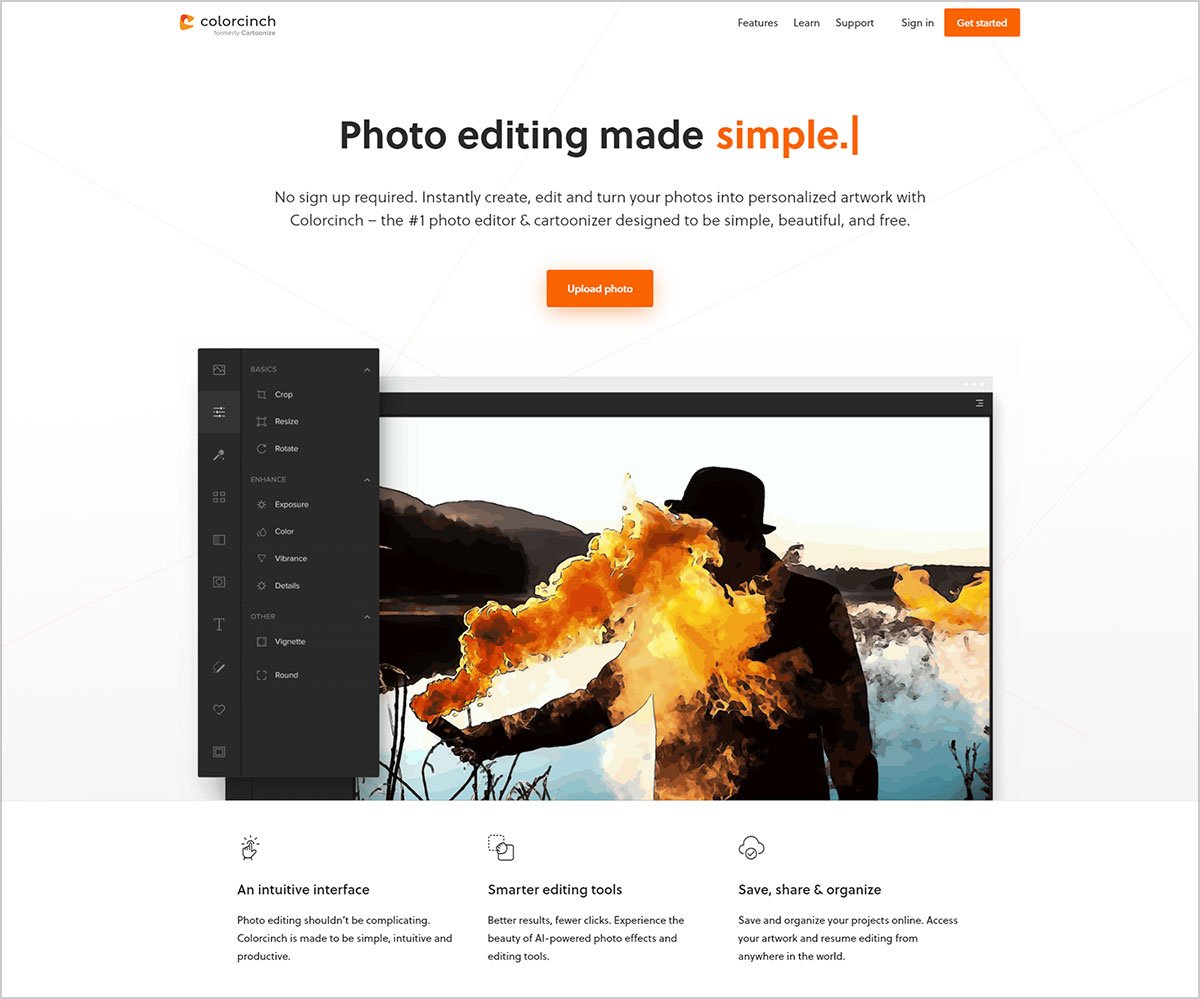 Colorinch is one of the most impressive web-based design tools out there. It has a web version. So, you can use this tool just as you use EssayHub to buy essay, without having to download software on your computer. It also comes with AI-powered effects that can make your images look like cartoons and artwork.
Alongside, similar to Canva, Colorinch also allows you to download stock photos without having to leave the interface. There are also dozens of artistic tools and masks to choose from, along with hundreds of vector graphics at your disposal.
Key Features
AI-powered filters.
Useful tools such as overlays, masks, and frames.
Clean and beginner-friendly interface.
No registration is needed to start using.
Over 50,000 graphics and icons.
Pixlr X | pixlr.com/x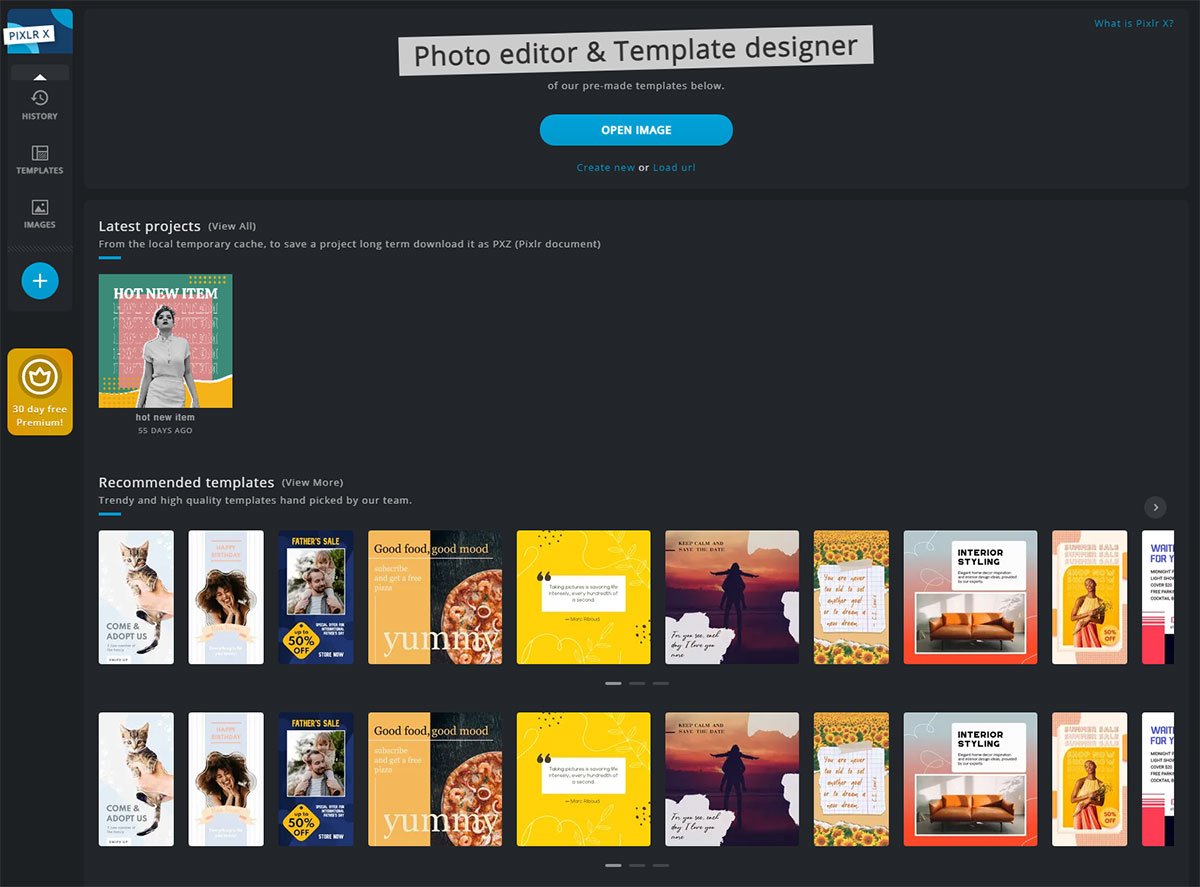 You might have already heard of the popular Pixlr editor. Although it was very good as a quick photo editor, with this version, Pixlr X hopes to become one of the best Photoshop alternatives available today. More importantly, as a web tool, it is easier to access and user-friendly as well.
The notable difference is that Pixlr X is based on HTML5 instead of Flash. So, you can access it even from iPads and iPhones. This makes it more attractive for designers as an editing tool.
If you need even more advanced features, the latest version of Pixlr E might also interest you.
Key Features
Layer support with multiple blending modes.
Built-in templates for social media and presentations.
Available for desktop and as a mobile app.
Free tool.
Placeit.net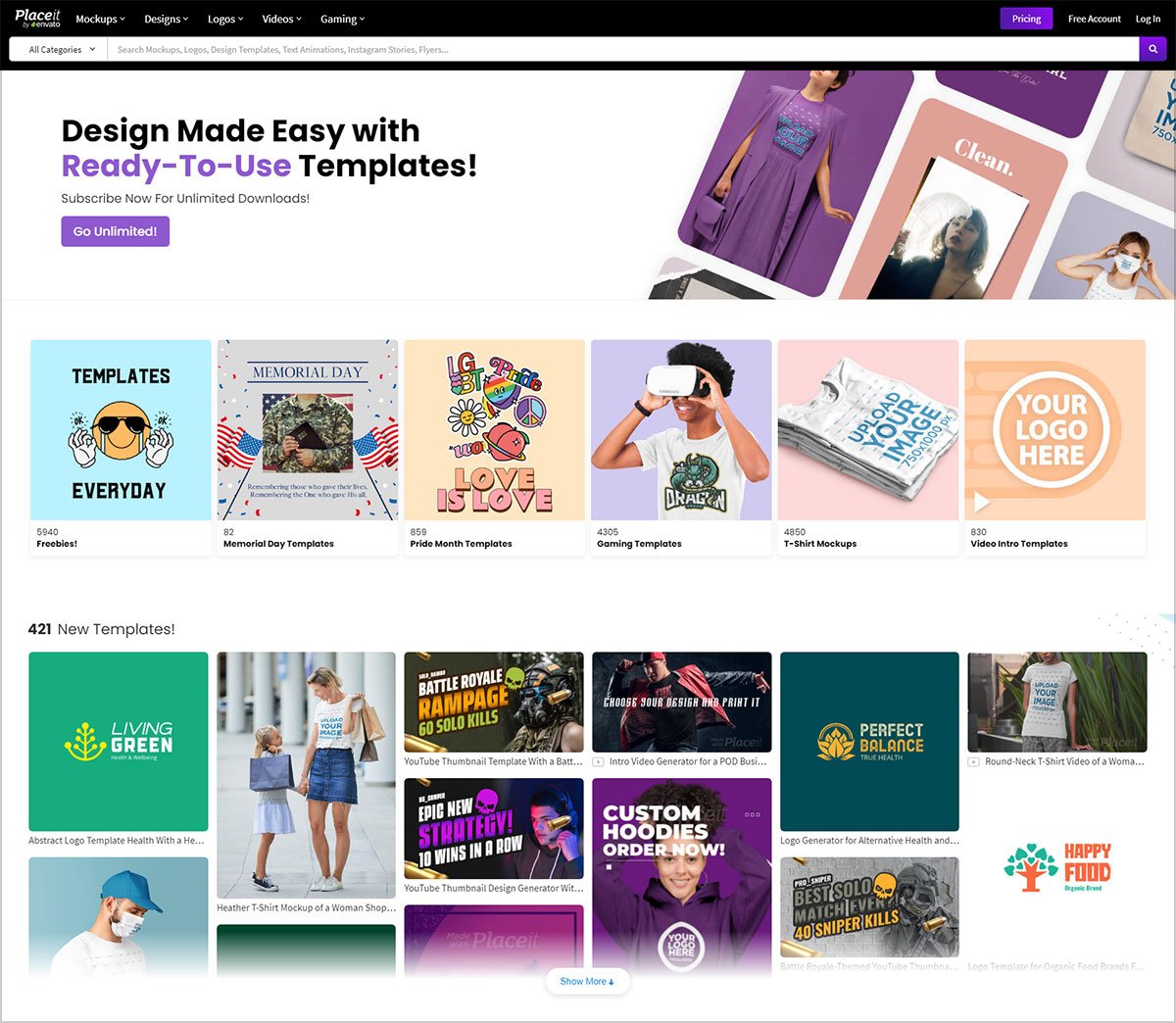 Developed by Envato, Placeit.net is one of the superior photo editing tools available today. Rather than for photo editing, this application is best used for creating logos, mockups, cover designs and more. In other words, Placeit might be more fitting for designers as the templates are created exclusively for the design field.
Although there are free templates available, as you can imagine, your options will be limited. You might have to subscribe if you want access to the full set of mockups.
Key Features
Free browser-based editing.
Tons of free mockups and templates saving you time.
Ability to create gaming designs.
Subscription available for $14.95 a month.
Photopea.com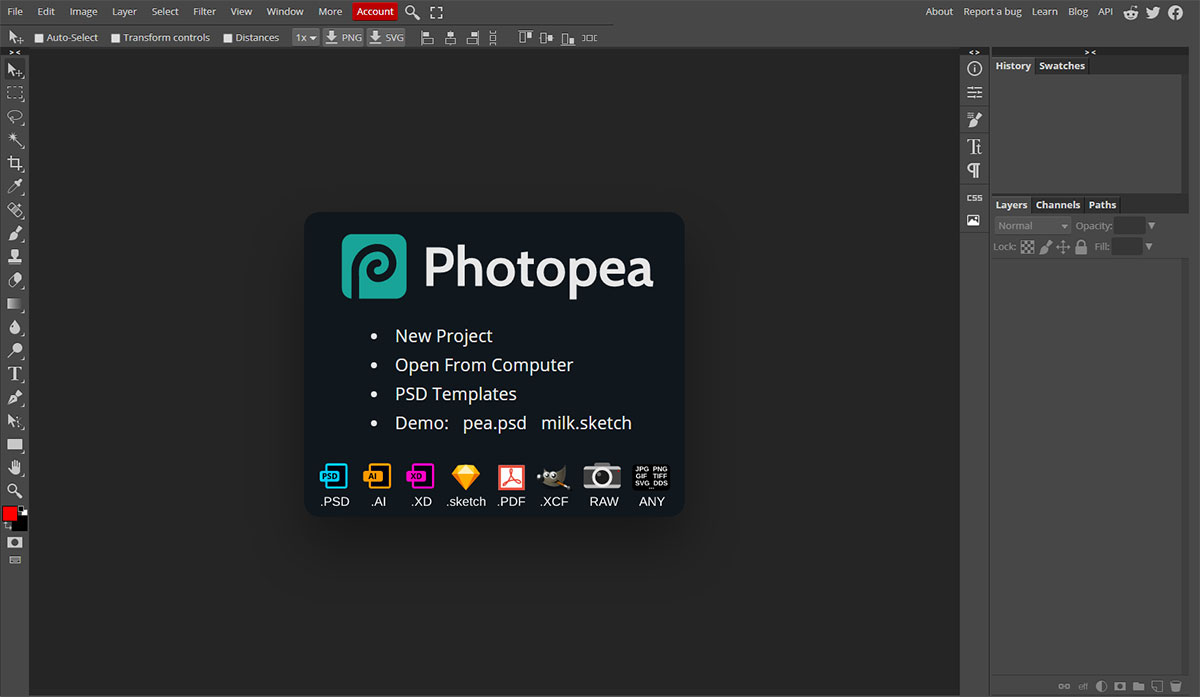 If your interest is mainly in photo editing, then Photopea is right up your alley. It can easily be considered an alternative for Photoshop and perhaps, even a time-saving one. The interface is so close to Photoshop that you won't even feel like you are working on a web-based tool. There is no need to register to start using it. However, you will have to do this if you want to save your work on the platform.
The features are designed to minimize the time you invest in simple tasks such as resizing a photo or applying simple filters. The only downside is that you will have to get used to the ads on the platform. After all, they are giving you a pretty good deal for free.
Key Features
The interface is similar to Photoshop.
Comes with a powerful pen, brush and mask tools.
Available selection of built-in templates to start with.
Option to work with PSD files.
SumoPaint.com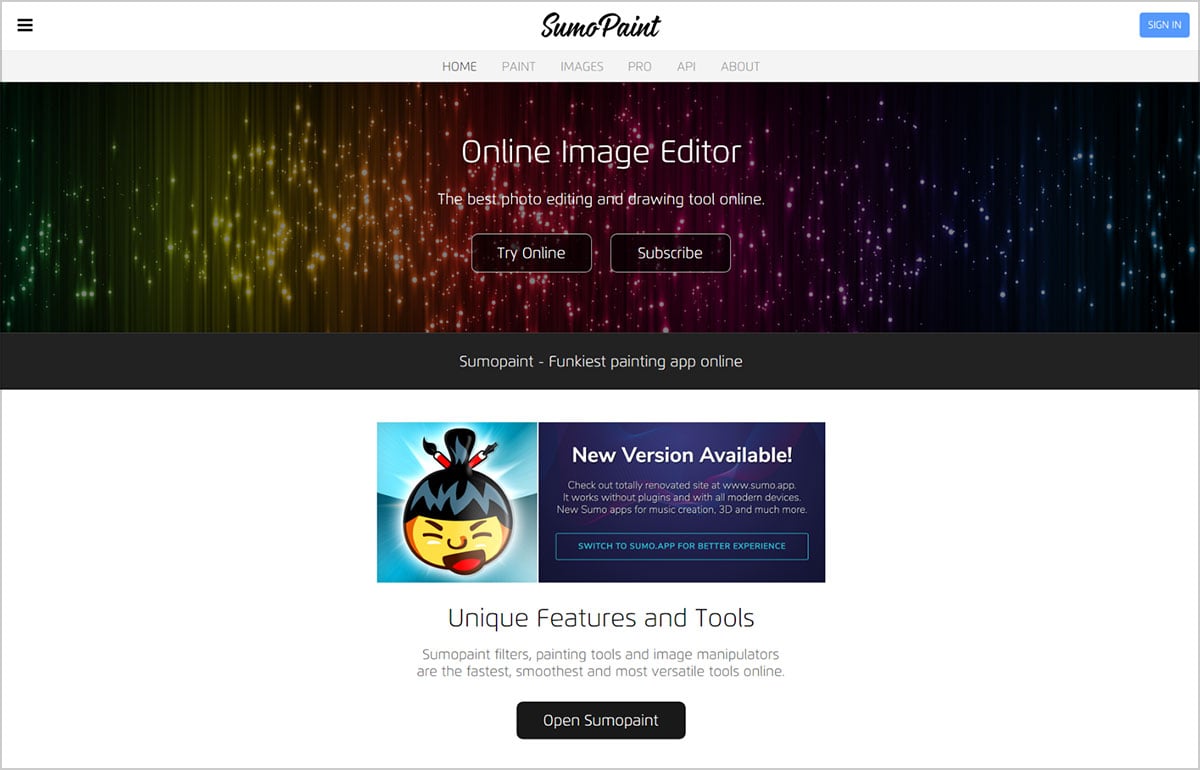 Sumo Paint comes as both a downloadable software as well as an online platform. However, if you use the former, the free trial is only available for 30 days.
Sumo Paint mostly emphasizes its painting tools. Although it has some of the common photo-editing tools, they are not that developed. So, if you are seeking the full feature set of Photoshop to improve your design skills, the other apps on the list might suit you better.
That said, if you're into painting, then Sumo Paint is much ahead of the common free web-based tools you will find. It has a library of brushes, masks, and layering choices that gives you much more flexibility.
On the downside, the interface looks pretty much outdated compared to the newer platforms available.
Key Features
Tons of painting-oriented tools.
Access to artworks created by other users.
3D brushes available.
Option to upgrade to Pro.
It comes as both an application and a web-based tool.
Fotor.com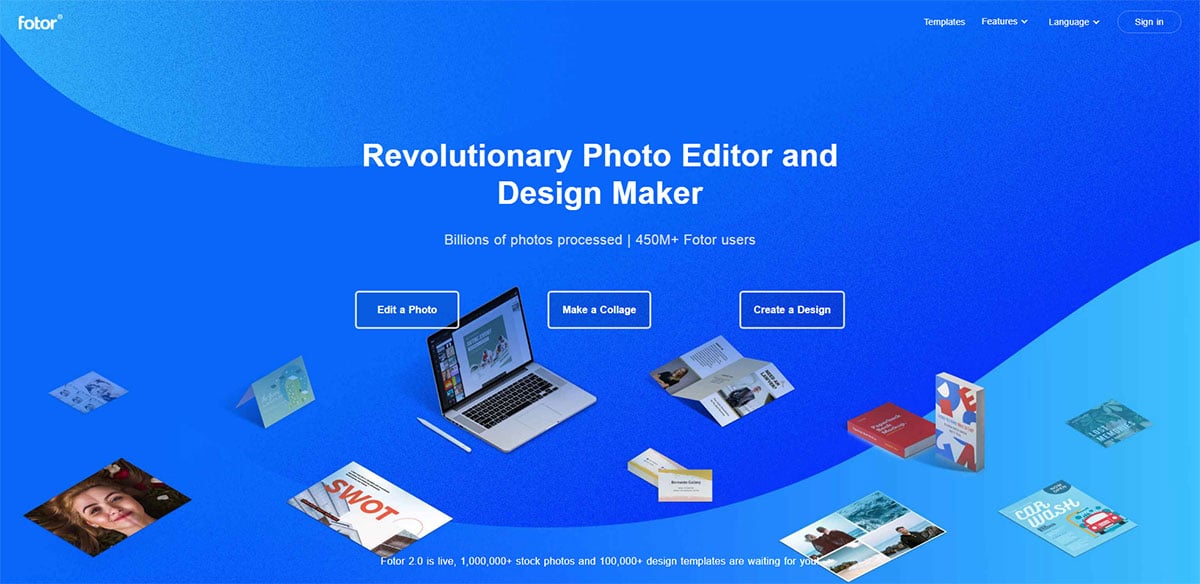 At first strike, you might think that Fotor is only for photo-editing. However, as amazing as this tool is for making your photos stand out, it also has packed tons of features for designers as well.
To start with, it comes with hundreds of templates for social media, logo making, posters, tickets, book covers, certificates and almost any category you can think of. You can build using the in-built designs or start with a blank canvas.
Fotor also has photo-editing features such as several filters and beauty effects. Most importantly, most of these are available for free.
Key Features
Available as a free and pro version.
Tons of features for photo editing.
Hundreds of in-built templates for design.
Easy-to-navigate interface.
EDIT.Org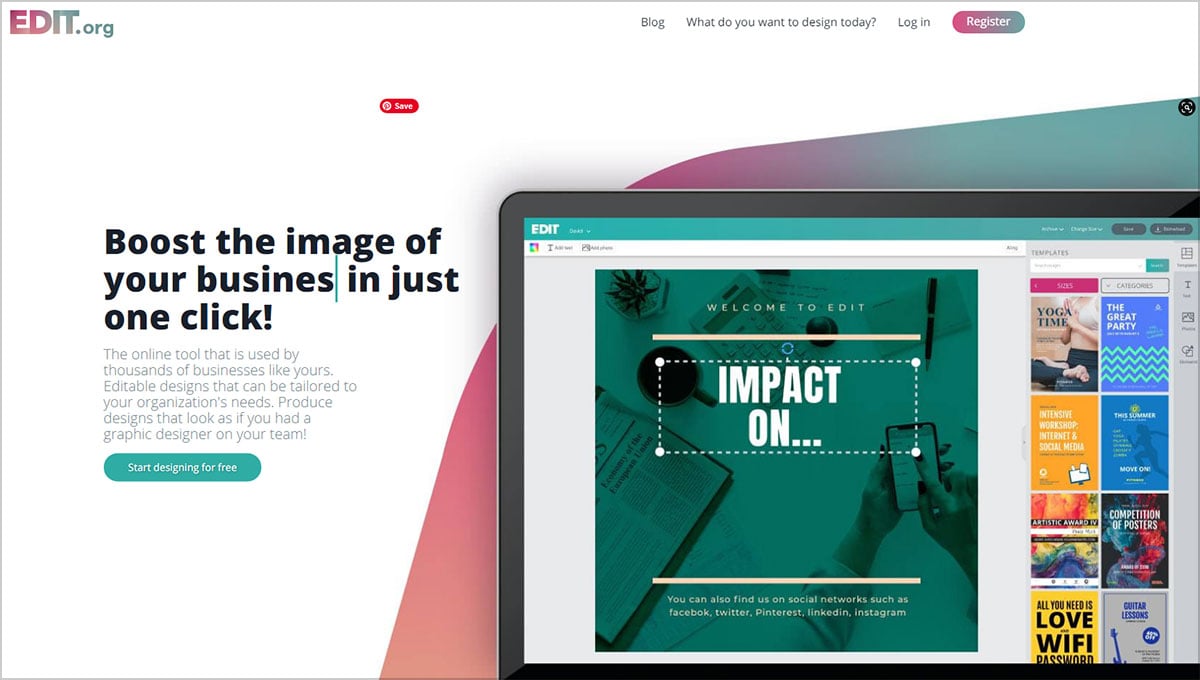 If you do not have any background in design, then EDIT.org can let you make cool designs for your business without having to learn the basics of Photoshop. This online tool allows you to choose from one of its templates and edit it right on the platform.
That said, your creative options to build something new might be limited here. On the bright side, the choices of customization are plenty. Even with a template, you will be able to create something that is unique.
Key Features
Access to dozens of templates.
Easily customizable.
Free version.
Takeaway
As you can see, your options outside Adobe's creative suite are quite diverse and affordable. You will no longer have to worry about your computer getting slow or working your way around complicated tools to create a good design. Any of these can help you with the right set of tools to enhance your creative capabilities.
Recommended: