Hi there, hello there! We hope that you guys are having a great time reading our recent blogs and that you are also working on our free mockup PSD files for your design and creative projects. As you know that we are covering a bunch of clothing items in terms of mock-ups and blogs, our today's mock-up PSD is of a fee baby Onesie; it is highly editable, you will be able to incorporate all your design briefs into it and we can bet that you have already started to jot down your favorite ideas so, let us get started!
Baby clothing items are the cutest when they are designed after careful considerations and how they will impact the parents / guardians to purchase those items. In our previous blogs, we have mentioned how colors are being exempted from genders and ages too and now you can choose any color for any gender to make things work in their own ways. However, our personal favorite colors for clothing items of babies would always be those that give out fresh and calm vibes like Aqua, Baby Pink, Rose, and Cream.
Interestingly, all the colors that we have mentioned above match really well with any type of complementing design element and if your plan is to offer a wide variety of designs to your clients and customers, then you can choose from prints, appliqué work, patches, stickers, etc. to subtle colors and tones as well. All you have to do is to see what will look great when two or three things are clubbed together and then finalize the designs as per the approvals or your own likings.
As Onesie are worn during all types of weathers so, it won't be a problem if you launch a new collection after a week or so – but keep in mind that you have to create relevant things and designs that are also in demand. If you are confused about the styles and designs as the moment then you can literally go to your official Instagram or Facebook account and ask your audience what they would want to purchase. Do it through polls by giving them the choices that you are planning to launch which must include options like full and half sleeves, cap or quarter sleeves, round or V-neck, and if you want, you can also ask the audiences if they would be interested in accessorized styles or nah.
By doing so, you are not only letting your audiences feel included while making important decisions, but you are helping yourself by asking them what is really needed so that you can have that created practically. If you are not a fan of polls, then what you can do is that you work on multiple mock-up designs and use them on the website or any other social media platforms for that matter – by assessing the likes, reactions and all types of engagements, you will see which creatives to go with and which of them can wait for the next season.
You must be wondering how easy it is for us to say that you should work on creating mock-ups and all but trust us when we say this; yes, all of us have a bunch of design projects and tasks that need to be closed but creating mock-up presentations save a lot of time, efforts and money and everything stays under control too. And of course, once you have finalized the designs etc. you can get in touch with the third party vendors for the printing and manufacturing of the products.
Always remember that a good design approach is not everything in fact, you have to see the quality of the products as well in order to win your customers' hearts. If it is your business or something that you are associated with, insist on never settling for less and make sure that the printing inks, threads and motifs and the quality of the main product are on point so that you know that you & your business partners are offering nothing but the best to the masses. You will feel proud of yourselves after reading and hearing good reviews about your business and products that you happen to sell.
That is all for today, friends! We hope that our blog and free baby Onesie mock-up PSD file will help you create super cute designs and we also hope that you get to generate reasonable revenue because of the designed articles as well. Do share your feedback and how your design process went in the comments section down below. Also, feel free to share this blog with your favorite colleagues as well so that they can create interesting stuff too. We will see you guys next time with something that you would want to see here – until then, keep creating powerful art works!
Free Baby Onesie Mockup PSD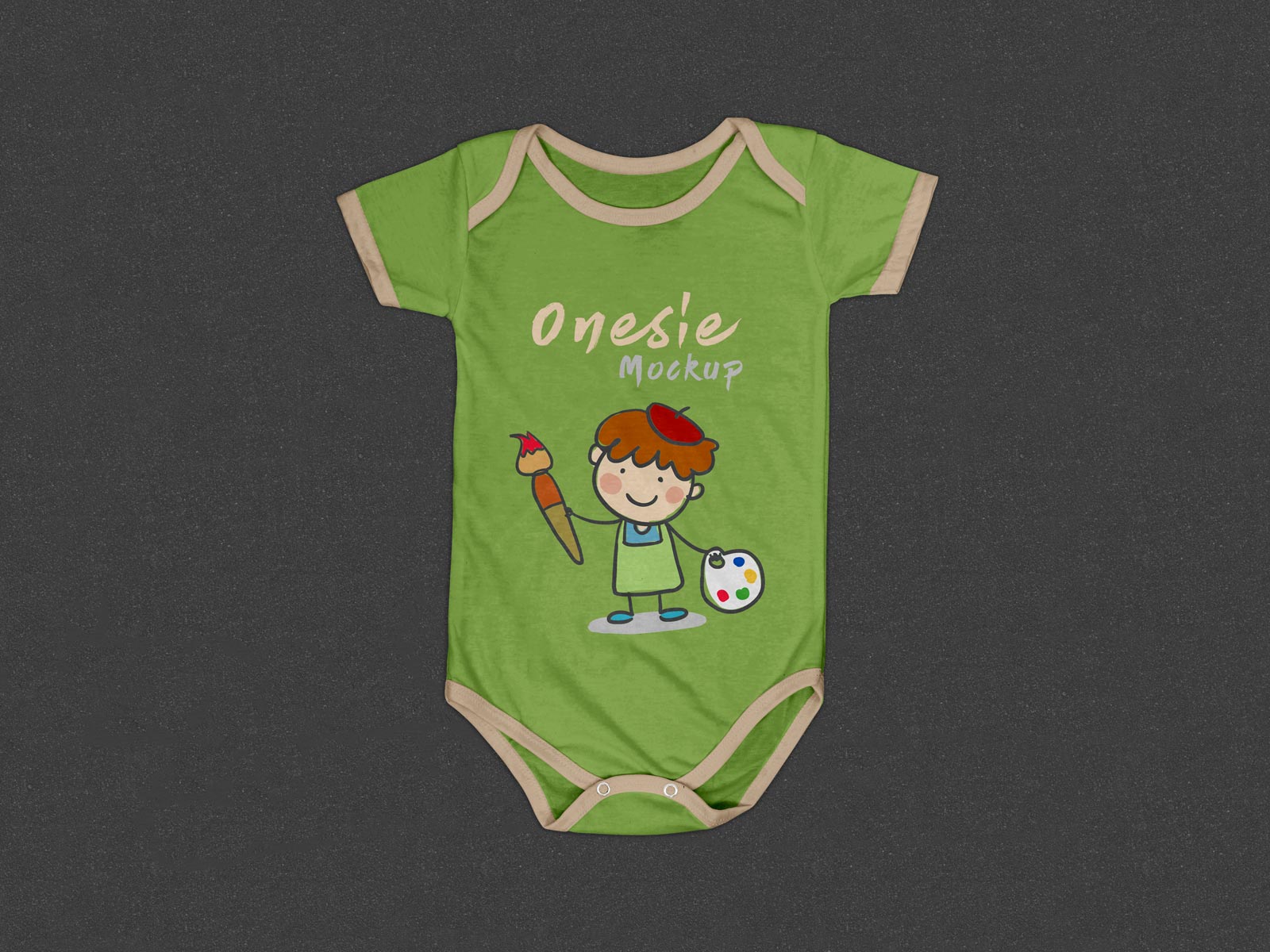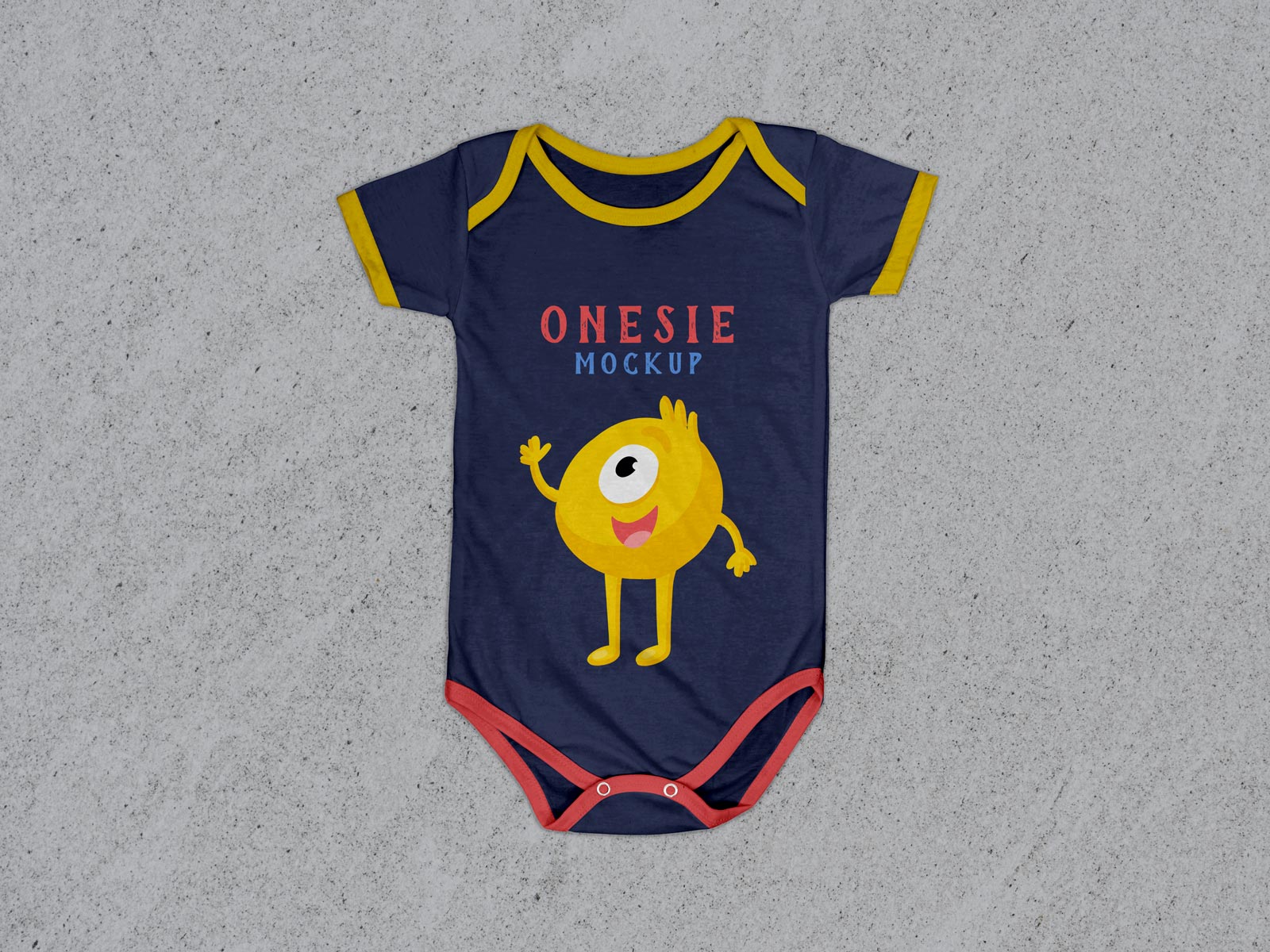 Available Format: Layered PSD with smart object insertion
License: Free for personal and commercial usage
RAR File Includes: Free Onesie Mockup PSD
Mock-up Resolution: 4000 x 3000 px

Note:
1. Free Onesie Mockup PSD is allowed to share online (A Must Linkback to designbolts.com)
2. Say thanks if you like or share/tweet with your friends. That means a lot to me.
3. And don't forget to subscribe to receive for more high quality premium freebies & awesome articles only.
Download Onesie Mockup
More Apparel Free Mockups: