Hello there guys! Thanks so much for liking our previous blogs and for also making sure that our content is being shared with your friends and favorite colleagues as well. It has been always a pleasure to read your feedback and we would love to read more of it in the future too, so keep sharing your suggestions and ideas with us. Our today's blog focuses on the concepts of designs and how flat design is becoming outdated. If you want to know more about everything that is happening in the design world, keep reading this blog!
For those who don't know: a flat design is basically considered a design language that follows minimalism to create all sorts of design material like posters, banners, digital and social media content and so much more. This same design language is also used to create documents as well as publishing documents too and there was a time when all of this would look amazing, you know! But if something has worked for you for years, it does not mean that it should be continued for years and years.
All of you who are directly and indirectly associated to marketing and advertising businesses, you must know that the only thing that keeps others interested in your products, services and branding is innovation and modernity. If you are not bringing anything new to the table, there are chances that you will lose your audience. Your products and services might be extremely great but communication is also important – with a little effort, you can make sure that you do not let a decrease in your fan following happen.
If you did not know this, we would love to share it with you guys that flat design was preferred for graphics and web designing because it helped in the quick loading of the content on smartphones. But we also need to understand that, that should not be a reason why we must hold on to the concept of flat design. Of course, it was convenient to follow it and base all over designs on flat designs, but with the modern technology taking over and interesting stuff happening all around us, now smart devices are able to read and load 3D effects, gradients as well as shadows (in the designs).
Recommended: 28 Overlapping Gradients Logo Design Ideas | A Unique Style Introduced by Yoga Perdana
Can you figure out what that means? Well, it simply means that we can give the flat design the back seat, and modern and latest design concepts can and must be followed to create designs and everything else. This will not only give artists and learners a chance to explore innovative opportunities but the content that will be produced will be widely liked and appreciated as well. Now, we do not want to sound rude here; but we personally feel that 2021 should be the end of flat design and we can bet hundreds of artists, graphic designers as well as visualizers would agree with us.
Also, it is important for you to know that the moment your audience/masses happen to react to a certain something that you have shared on any platforms or mediums, you must devise a new strategy to make amends. If not flat design, then what? For starters; go for 3D style(s) into your designs. Do it slowly, gradually, and systematically – and you will see that whatever you created after was worth the efforts. If you are not sure about making the change happen, know that we get you and your fears, and to help you with the process of creating something as per the 3D concepts of designing stuff, we want to share a couple of techniques that you can follow (read up on them, try them out to see what you can create with them) in order to say good-bye to the flat design for example:
Adding gradient color by replacing monotones fills
Adding shadows
Adding contrasting highlights
Giving angles a twist
Adding texture & detail
And that is all for today, folks! We hope that you guys had a great time reading this blog of ours and that it will also help you understand the basics of design concepts and how they can work in your favor. We will end the blog on this note that whatever you do and create a strategy for, always make sure that you do your research first on your own styles, audiences' responses and the long term planning as well and only then you will be able to get the results that you want to have.
If you loved this blog, don't forget to share it with your colleagues and friends and do take some time out to let us know if you would want to know more such topics.
Here are some examples where the design world is heading: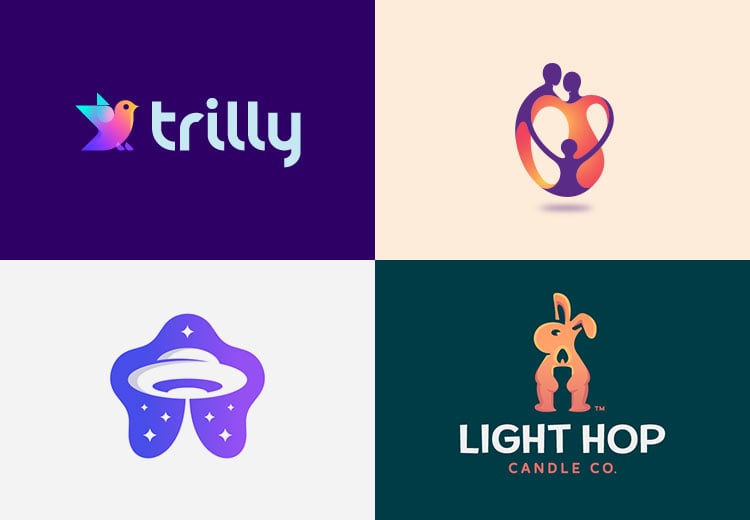 Recommended: