Hello there party lovers! We hope that you had a great time reading our previous blogs and that you are also making interesting campaigns and artworks using our mock-up PSD files as well. On our blog, you will see Halloween-related content frequently since the Halloween season is approaching, and we decided that it would be a great idea to start sharing simple pumpkin carving ideas with you guys. These ideas are for kids and beginners and if you can master them, creating intricate stuff won't be a problem for you so, let us get started!
If you are one of our regular readers, then you would definitely know how we always share the things that you and your kids, younger siblings, or students would need to get the carvings done but if you are new here; we would love to share that again – keep reading the blog because we can bet that you all are going to love it.
Recommended: 100+ Painted Pumpkin Ideas
First things first; you need to make sure that you have the relevant tools to carve your pumpkins. If you do not have them; we will help you make a list of things that you will need and the whole process will become easier than ever. Here is what you will need:
Etching tool
Scimitar straw
Pumpkin scraper
Minutiae carving tool(s)
Saws (both single and double-sided)
Also, know that if you do not want to spend a lot of money on buying extensive kits, you can go for stationery items. For example; scissors, paper cutters, permanent markers / Sharpies, acrylic paints, and brushes, wiggle eyes. Then you can also purchase glitter, stencils, and paper caps to decorate your pumpkins as well. Now, let's have a look at what you can make using your tools to carve the pumpkins.
Recommended:
– – – – – – – – – – – – – – – – – – – – – – – – – – – – – – – –
400+ Free Printable Halloween Pumpkin Carving Stencils, Patterns, Designs, Templates, Faces & Ideas for UK, Canada, Australia, USA
Best Halloween Pumpkin Stencils Ever For the Year 2023, 2022, 2021, 2020, 2019, 2018, 2017, 2016, 2015, 2014, 2013, 2012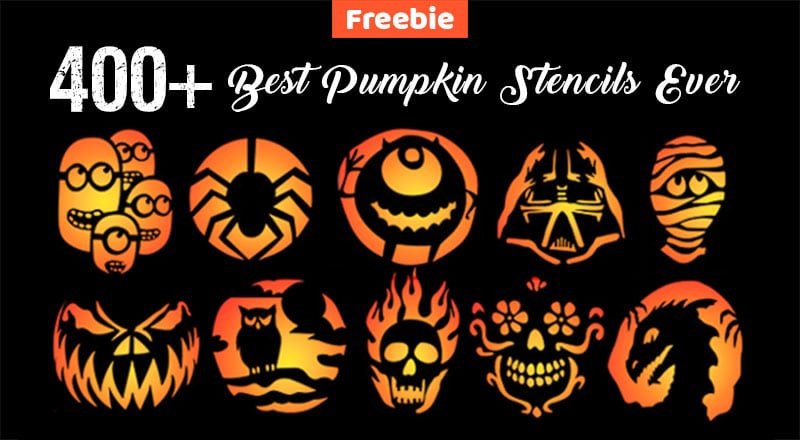 – – – – – – – – – – – – – – – – – – – – – – – – – – – – – – – –
In this part of our blog; we will share simple pumpkin carving ideas for 2021 for kids and in the second half of the blog, you guys will be able to read about the ideas for beginners. Kids love almost everything, right? You let them create something and they will come up with 10 more, that is how imaginative they are so, while you are inviting them to participate in the pumpkin carving activity, you must also encourage them to work on their own ideas as well and you will be so happy to see them being totally involved, doing their own thing, you know.
Recommended 600+ Pumpkin Carving Ideas
For kids; we always suggest things that are adorable yet resonate with the theme of Halloween. So, if they are planning to carve a Minion on one of their pumpkins, you can help them make it look scary by adding sharp teeth or they can use dark colors to paint the pumpkins too. Spiders look great when carved on pumpkins, and we are sure that your kids will find it easier and fun as well to carve spiders and even their webs. We absolutely love owls and mummies when they are skillfully carved on pumpkins but if your kids etc. find that job a little too hard, you can use a stencil and ask them to paint the characters instead of carving them.
As far as the interests of adults are concerned, we personally feel that they like to keep things spooky and we think Halloween is the night when you can be spooky and creepy with your décor and carvings, etc. If you are planning to carve your pumpkins all by yourself this year, we would suggest you thoroughly go through our ideas that are not only simple but fun too, and pick the ones that you think you can paint or carve.
Recommended: 25+ Easy Pumpkin Carving Ideas 2020
It is completely okay if you do not want to go for complex designs and characters as a beginner so, what you can do is that you can pick a dragon stencil, use a pencil to trace it on the pumpkin, carve it out and you will see how amazing that will look. If not a dragon, then go for bats, monsters, and Jack-o'-lantern – they are basic, sure but they literally bring the element of Halloween out and that is what everyone wants to enjoy, right?
We would also like to mention here that when you start creating characters and all using stencils and your own imagination, you will see that you are getting better at it and even if you do not master the carving right away would be okay too. Keep creating stuff and you will get there.
That is all from our end today! Do let us know how you liked reading this blog of ours and we will see you guys next time with another useful and fun blog.
– – – – – – – – – – – – – – – – – – – – – – – – – – – – – – – – – – – – – – – – –
Don't miss out on these cool Halloween freebies:
– – – – – – – – – – – – – – – – – – – – – – – – – – – – – – – – – – – – – – – – –
50+ Halloween Simple Pumpkin Carving Ideas 2021 for Kids & Beginners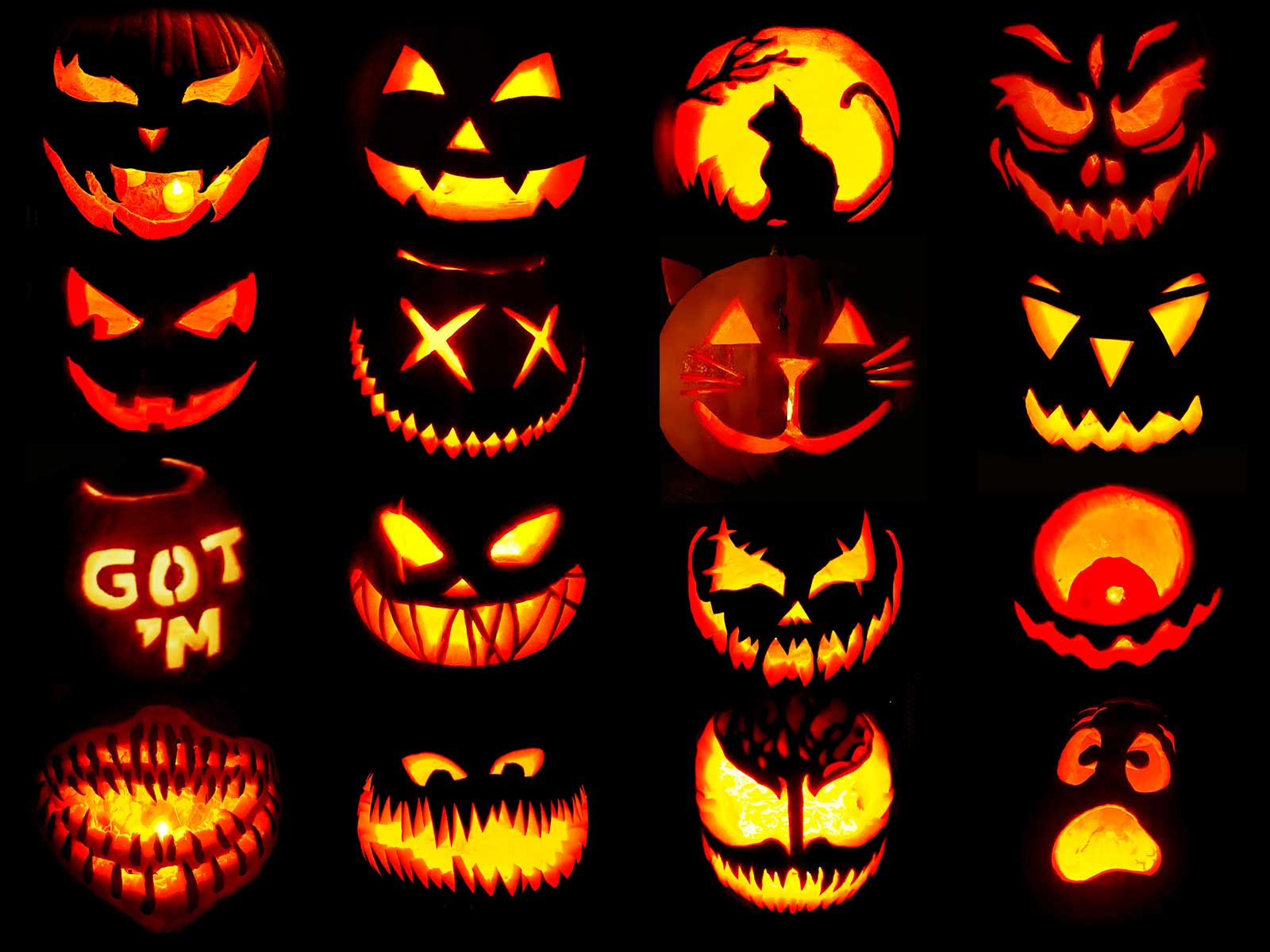 Recommended: