Hi there everybody! Since you have already read the title of the blog, we will take a few seconds to thank you all for your overwhelming support and for also sharing the content and ideas with your favorite colleagues and loved ones as well so that we can dive right into these awesome pumpkin carving ideas right away. Let us get started, shall we?
As you and the people you hang around are desperately waiting for the Halloween season to officially kick off, we thought that it would be a great idea to keep sharing more and more fun things with you guys that can help you create pretty stuff for yourself or for the kids this Halloween. Our today's blog focuses on pumpkin sculpture carving ideas – yes, sculpture ideas that are not only unique, but you will be intrigued to see what Deane Arnold has created.
What we are about to share are not ordinary carved pumpkin images – these art pieces that Deane creates are much more than that and the fun part is that the artist uses different types of vegetables to create these sculptures such as carrots, potatoes, pumpkins and even peas. What we absolutely loved is the fact that the artist does not want to create something that can survive years, but he is of the viewpoint that (his) art should be short lived so that it can be celebrated in the moment.
We feel that, that is a really nice approach towards your art because it gives the artist many opportunities to explore and to create something magnificent for a short time period. Deane has made sure to create stunning sculptures using his imagination and if you are looking for ideas to create something intricate this year, you have come to the right place. Although, the artist has used different types of vegetables to sculpt his masterpieces, know that you can (and must) use pumpkins to create even more fascinating art.
Recommended: 100+ Painted Pumpkin Ideas
Always remember that you might not have to spend tons of money on bettering a skill but having a few best of them is what you must spend your money on. Deane has his carving kits that helps him create beautiful sculptures and we would suggest you guys to get a couple of tools for yourself because we can bet that after some time you will want to purchase them in order to carve your vegetables and fruits better.
Initially when Halloween is mentioned, many people think that it only has to cater to the scary stuff whether it's the carving of the pumpkins or the décor related stuff and although Deane has created peculiarly scary characters – characters that you don't see on a regular basis, we would love to encourage you all to create fun things too like minions, owls, bats, mummies that are not too scary, you know. Because we think that there should be a mix and match of all things fun and scary so that everyone who comes to your Halloween party can enjoy it properly.
Recommended:
– – – – – – – – – – – – – – – – – – – – – – – – – – – – – – – –
400+ Free Printable Halloween Pumpkin Carving Stencils, Patterns, Designs, Templates, Faces & Ideas for UK, Canada, Australia, USA
Best Halloween Pumpkin Stencils Ever For the Year 2023, 2022, 2021, 2020, 2019, 2018, 2017, 2016, 2015, 2014, 2013, 2012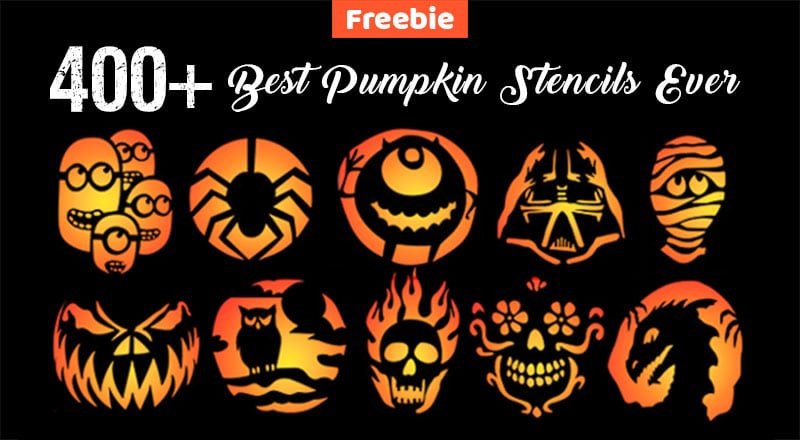 – – – – – – – – – – – – – – – – – – – – – – – – – – – – – – – –
That being said; we would also like to mention it here that we absolutely love whatever Deane creates because he utilizes all sorts of unique shapes of the vegetables which let him create long faces, chubby and cute faces, and even skeletons as well. The credit definitely goes to his imagination and his amazing skills and his determination to create such detailed art works that he not only appreciates himself but he also shares them with his online audiences as well. Also, you know what makes all these characters even more fun to look at? The props that he carefully picks for his vegetable characters and then accessorize them with Santa's hat, guitar, glasses, spoons, stems and leaves and so much more. And he gets the recognition and appreciation that he deserves so we are super happy for him.
Recommended 600+ Pumpkin Carving Ideas
Now, it is time for you guys to go through all these awesome pumpkin sculpture carving ideas that Deane has created. There are many things that you can learn by just looking at these stunning masterpieces like value of adding details to even things that are short lived and cannot be kept for a very long period of time – unless you take their photos and post them on your social media platforms. Then comes the step of making sure that you are giving your art – whatever that may be the time and efforts that it requires from your end to master it or even create it.
That is all from our side! We hope that you had a great time reading our blog and once you are done viewing these beautiful pumpkin sculptures, do let us know which ones you liked the most in the comments section down below. Also, feel free to share this blog with your friends and family members as well.
Credit: Deane Arnold
– – – – – – – – – – – – – – – – – – – – – – – – – – – – – – – – – – – – – – – – –
Don't miss out on these cool Halloween freebies:
– – – – – – – – – – – – – – – – – – – – – – – – – – – – – – – – – – – – – – – – –
Awesome Pumpkin Sculpture Carving Ideas by Deane Arnold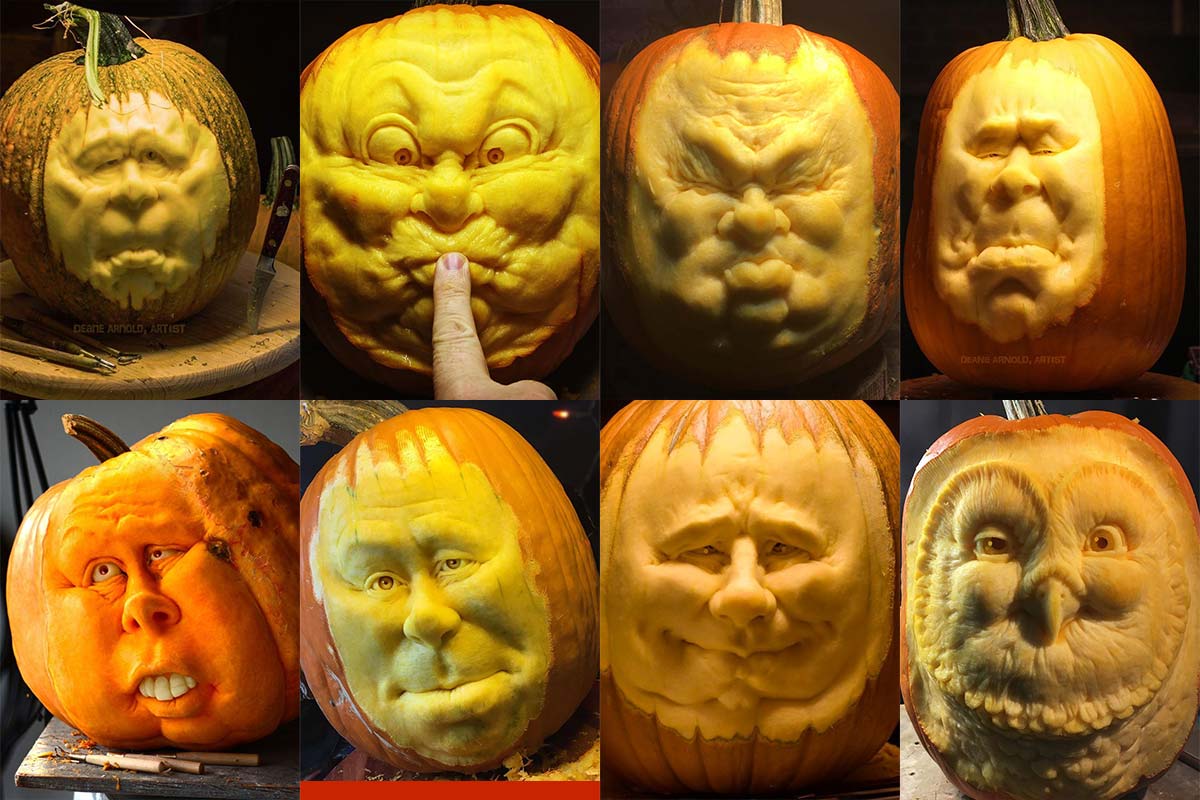 Recommended: