Hi there friends! We are back with yet another amazing mock-up PSD file for you guys along with a bunch of effective and easy to follow tips and tricks that you can make the most of while designing awesome art works for yourself or for the brands that you are working with. But before we start talking about what we have created, we would like to thank you all for your overwhelming response on our content and for also sharing it with the ones you care for. Your suggestions and feedback mean a lot to us so keep sharing that with us and keep motivating us to produce great content for you.
As you all know that we love designing and talking about signage in general but what we absolutely love are the vintage designs of signage that are made and mounted on the walls etc. to display a shop's name and tagline. The best thing about bringing back the vintage designs is that they literally enhance the overall appearance of the building etc. and when that happens, there are more and more people that are attracted to visit the store; giving you more store visits and of course, increase in the revenue as well.
In our previous blogs, we have shared a couple of interesting ideas that you can use to create your very own signage and we can bet that our free vintage round signage mockup PSD file will help you with all of that and more – but for this blog of ours, we will be sharing a few modern ideas that you can instantly grasp and then make too as per your requirements of the designs. So, let's dive right into the creative and design process!
First things first; if you are working with a client, you need to make sure that you have a clear cut design brief with a set of objectives that need to be achieved through the signage. If you are working for your own business; you must also work on the set of guidelines that you need to follow in order to meet your own goals because that's the only way to go about it otherwise there are chances of you getting overwhelmed and then you won't be able to deliver what you are planning to deliver in terms of content ideas, designs etc.
Recommended: 60+ Best Free Signage Mockups
Secondly; make sure that you have done your research that includes getting insights on what the competition is doing, what the latest trends are and what your audiences might be expecting from you. This information will help you tap in the exact spots that you need to tap in; from creating the age appropriate content to using colors and design elements for the relevant audience groups to making sure that they are targeted as well. You can do all of that when you have the relevant data and you know what will happen once you have made sure that whatever you are putting out there is perfect? You will see great things happening for your business.
Thirdly, you need to make sure that you are ready to accept a few challenges while you are on the way of creating awesome content and then accept those challenges. Do not step back because you are scared about how your targeted audience or masses might react / respond to your new content, way of communicating with them. Expect a nice response as well as engagement (when it comes to digital and social media content) and you will get to learn that your audience wanted to see a change and that they wanted you to bring something new to the table. That is how you will move in the forward direction. And lastly, whatever you create, make sure that you are getting your creative thought processes and designs approved by creating nice mock-up presentations. Keep reading the blog to know why you must always create mock-ups for your internal team members as well as for your clients!
Recommended: 50+ Vintage Hotel Signage Ideas
We know how hectic it can get for graphic designers to get done and over with the daily deliverables during the day and creating mock-ups sounds like an added job. But once you will start making mock-up presentations for your design projects; you will see how helpful and convenient they are. You can edit and revise whatever you want without having to worry about finances and then through multiple design options, you can share your rationale too in order to convince the decision-makers to approve the ideas, you know.
That is all for today! We hope that you guys had a great time reading our blog and are also going to use our free vintage round signage mock-up PSD file as well for you upcoming design tasks. If you do, feel free to share your feedback with us in the comments section.
Free Vintage Round Signage Mockup PSD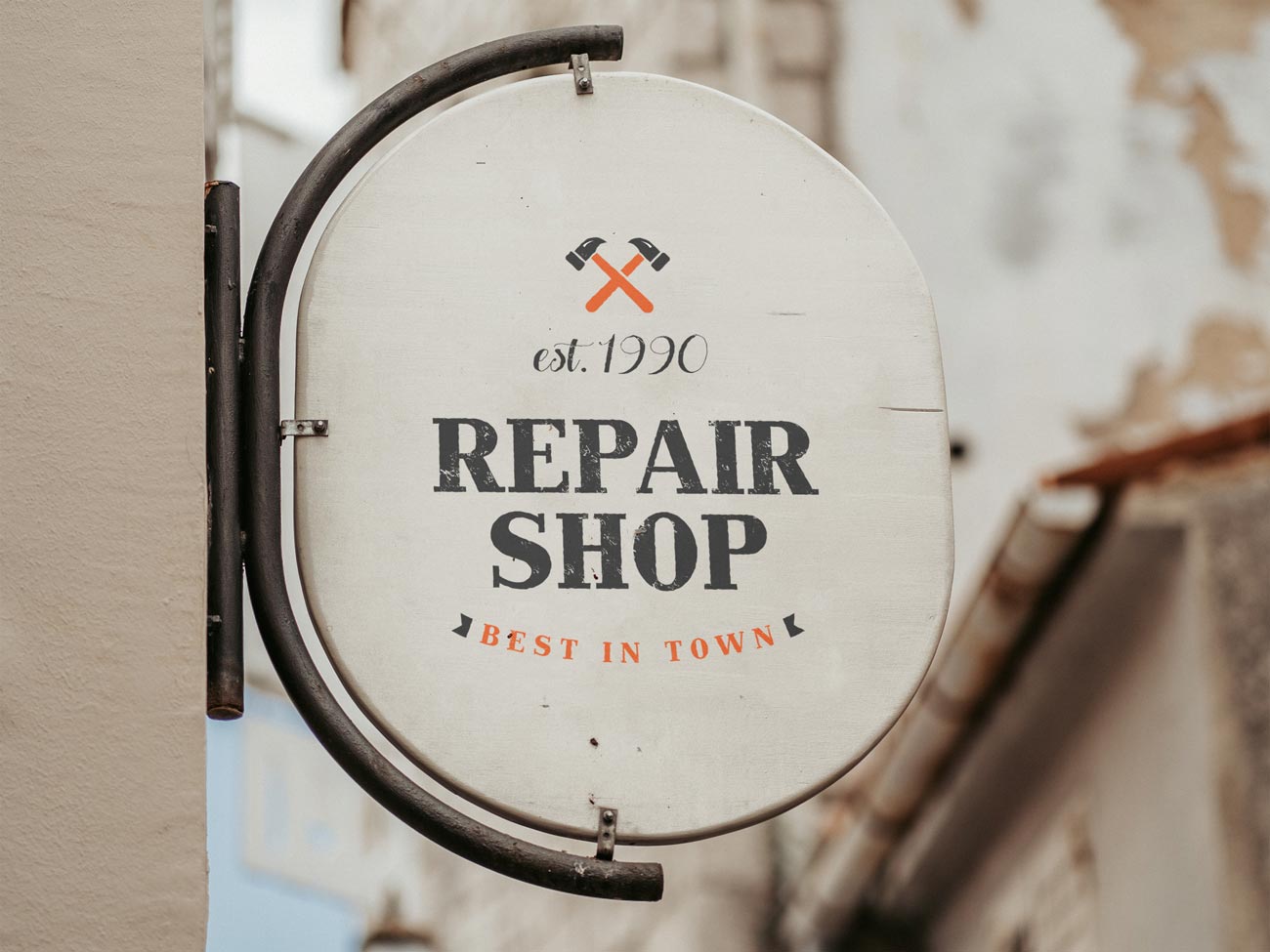 Available Format: Photoshop PSD
License: Free for personal and commercial usage
File Format: WinRAR
Mockup Resolution: 3000 x 2250 px
Note:
1. Free Rectangle Wooden Signage Mockup is allowed to share online (A Must Linkback to this page)
2. Say thanks if you like or share/tweet with your friends. That means a lot to me.
3. And don't forget to follow or subscribe to receive more high quality premium freebies & awesome articles only.
Download Signage Mockup
More Free Sign Board Mockup PSD Files: