Hi there, hello there! We hope that you guys had a great time reading our previous blogs and that you are also making the most of our super creative ideas as well as our free yet highly editable mock-up PSD files. Know that we are here to create what you guys want to use for your personal and commercial design projects so, feel free to share your suggestions and requests and we will make sure that we work on them and share that and more with you guys here. Also, our today's blog is another free mock-up PSD of an advertising material, so let us dive right into it.
You must have seen really nice signage of brands that are now your favorite and although there were many factors involved in convincing you to spend your money on their products and services, we are sure that you also fell in love with the way they communicate with you guys. Their digital and social media game is awesome; their TV commercials are a hit and you like how creative their Out of Home (OOH) advertising is.
So, when everything is amazing, you do like the brand / business a little more every time you happen to interact with them and that is why we are here with our free round pole signage mock-up PSD file. As you know that all our mock-up PSD files are free to download and very easy to use too; we would love to share how you can incorporate your design briefs into making something incredible. We all know that all of us want the best to happen for our businesses and to make that happen, it is important for all of us to know what we intend to achieve as the end goal. To start the whole process of designing and then also achieving your goals; here is what you must do:
Understand your business and its needs before you start working on the designs (this includes the brand identity as well as all sorts of points of sale (POS) material. If you know your goal, no one can stop you from getting there but if you don't, then it will be a little too difficult for you guys to get done with what you want to do. You must also work on getting to know your target audience as well and understand their needs. If you are planning to target to a specific group of people, get to know what they want and how they want it, then plan out your strategy.
Recommended: 60+ Best Free Signage Mockups
Everything that you will put out there needs to be well thought about and well written too because otherwise, what's the point, you know!? Also, you must work on delivering the maximum using minimum number of words because brief copy is more powerful, does not require the reader to spend a lot of time to read it and because it is short, it is more meaningful as well and it also help the potential customers to make a decision right away. Your next step is to pick the right fonts that will help you deliver your message properly – and of course; the right colors can up your game like you want it to be upped.
In addition to that, you must also make sure that you are using the right typography and that your design elements are complementing your copy as well as your brand. There should be complete harmony in the overall designs, and you will see that your strategies are working super positively for all of you. We would love to share an awesome trick with you guys that can guarantee the success of your art works and campaigns and that is to tell a story. You must have heard that curiosity kills the cat, right? It works amazingly with humans too because they want to know more and understand better and when a brand is communicating with them on a huge level, they would be more than interested to know what you are saying to them. By intriguing your potential customers; you will be able to make them take an action too – like subscribing to your YouTube channel, liking your Page on Facebook, following you on Instagram or Twitter or dropping by just like that to make a purchase. ?
Recommended: 50+ Vintage Hotel Signage Ideas
Always remember that with the right strategy and creativity, you can execute all your marketing and advertising campaigns like a pro, and you will be proud of your decisions too. So, while you initiate the creative thinking process to design a campaign, make sure that you use our free round pole signage mock-up PSD file as well to advertise your business in style.
That's all for today! We would love to hear from you guys so, do send in your feedback in the comments section.
Free Round Pole Signage Mockup PSD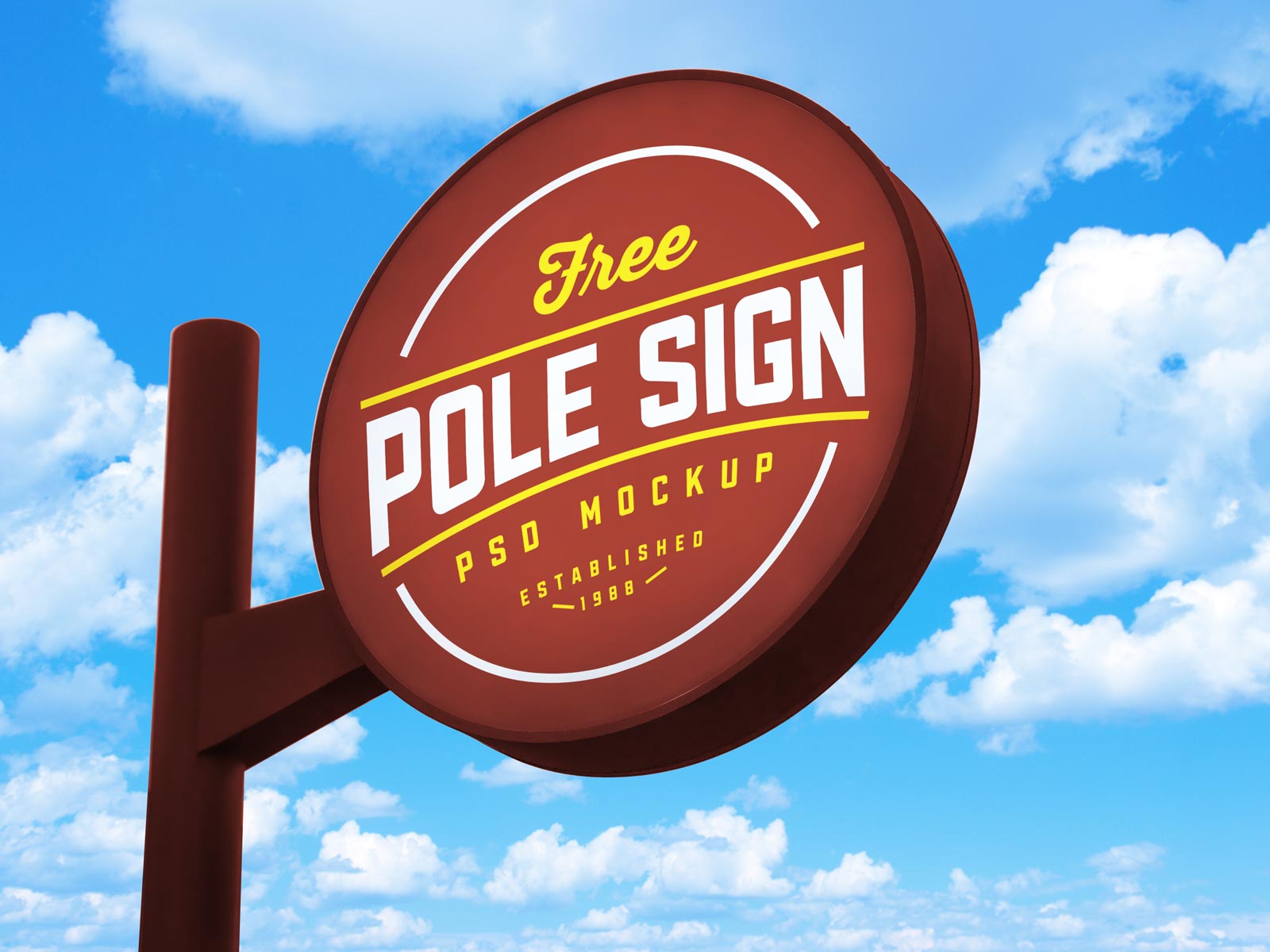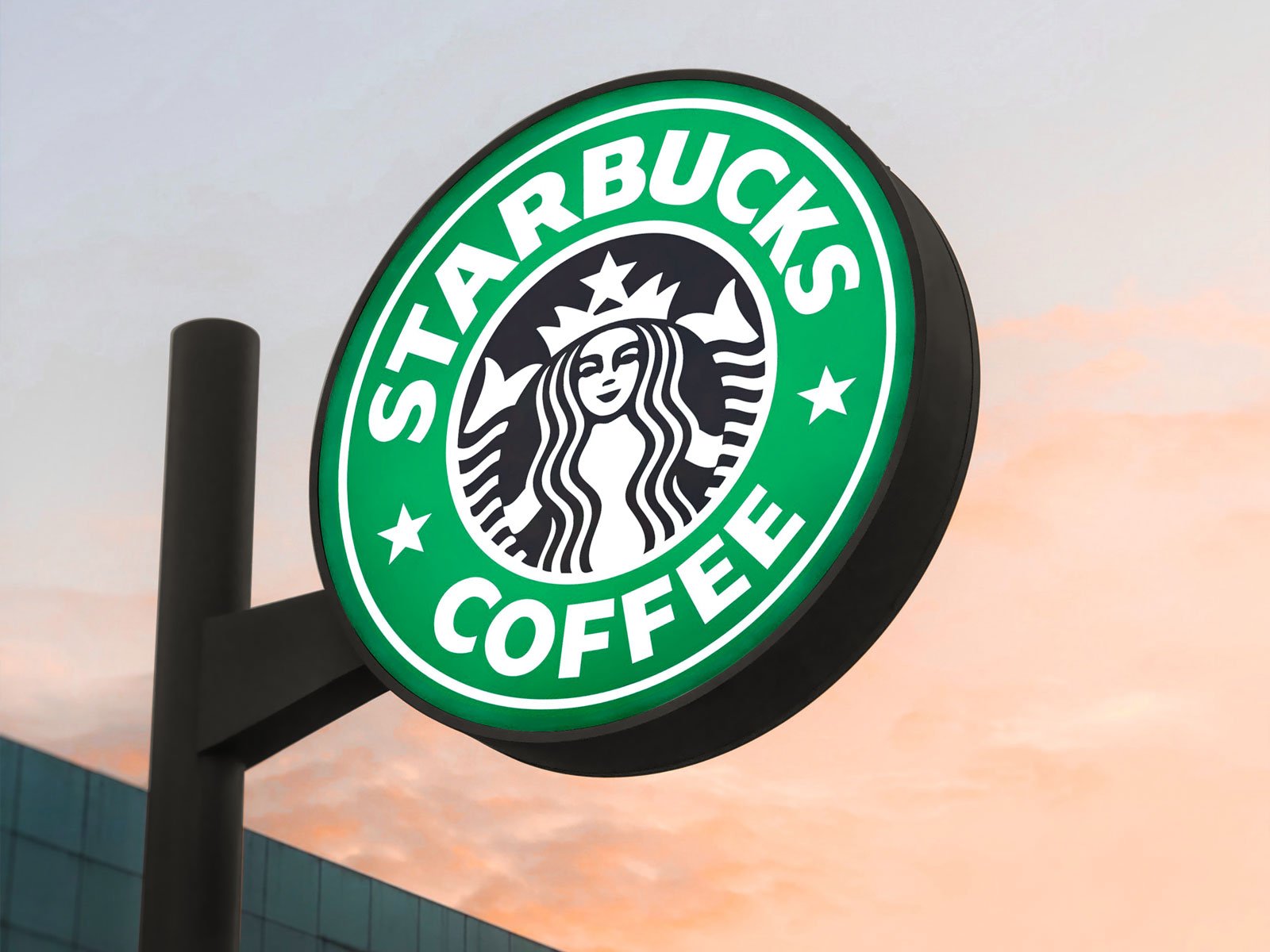 Available Format: Photoshop PSD
License: Free for personal and commercial usage
File Format: WinRAR
Mockup Resolution: 3000 x 2250 px
Note:
1. Free Rounded Pole Sign Mockup is allowed to share online (A Must Linkback to this page)
2. Say thanks if you like or share/tweet with your friends. That means a lot to me.
3. And don't forget to follow or subscribe to receive more high quality premium freebies & awesome articles only.
Download Pole Sign Mockup
More Free Sign Board Mockup PSD Files: