Hi, there friends! We hope that you all are keeping safe and that our blogs and mock-up PSD files are helping you create awesome designs and content for your daily jobs and projects. Since we have shared a couple of free mock-up PSD files quite frequently in the recent past; we decided to share something different for our today's blog and that's why we are here with a collection of 40+ cool illustrations of cartoon characters as humans (yes, you read that right!) created by this super-talented Russian artist/illustrator 'Crazytons'. They share their work on Tumblr and we are here with all of it.
Art is the best that could ever happen to this world where we live – whatever is around us is a masterpiece on its own, but whatever is being created using imagination and skills needs to be appreciated. All the characters that we see in the movies, cartoons, and everywhere else in the form of theatrical performances, shows, web series, etc. are products of a group of people who wanted to create something people could relate to. This content is consumed on multiple platforms and if it is liked by the majority; more of it is produced and for all the right reasons.
Like we have said that everything that is not natural but is there is a product of imagination and how people use their skills to execute their projects etc. We would love to know your answers to this question: have you guys ever wanted or wondered what your favorite cartoon characters would look like if they were illustrated as human beings? We feel that even imagining this thing is something super imaginative and Crazytons must have their (very valid) reasons to create something like this cool collection of 40+ illustrations of cartoon characters imagined as humans.
Whenever we share something here that is created by an artist, we make sure that we also share how you can create your own art too – by following the tips & tricks of the same artist or by making paving your own path and know that whatever you will do is going to work in your favor. Everything that we are going to share right about now is something you all can make the most of so, keep reading the blog if you want to start your own process of creating illustrations and more!
Illustrations are fun – both on conventional and digital platforms, you can either create them or you can view them and also share them too but like every process, creating illustrations is something that requires focus, attention, dedication, knowledge, and of course the right tools. We are not talking about skills here, but yes, you must be imaginative enough to use your creative thoughts to create something for yourself or business purposes. You can and will learn to master the techniques during the process so don't worry about that because you need to take the first step so that you can keep moving forward.
Also, always remember that your first illustration won't be as good as you would want it to be, but that's okay. Trust the process and keep creating art until you reach the point where you know that now this is mind-blowing, you know. But just make sure that you have to keep trying. Every great artist that exists will also tell you this – that you need not panic or feel bad or judge your own art, keep making stuff and you will improve with time. In addition to that; we must also share it here that you do not have to spend thousands of dollars on getting the right tools. Start with the basic ones first or use the free apps and software before you start working on creating your art through a proper channel.
And now it is time for us to share what Crazytons shares with their audience in the form of a bunch of really nice and cool illustrations! Do you guys remember Duke from 'The Secret Life of Pets? Or Chloe (cat from 'The Secret Life of Pets')? We think she looks amazing as a woman. Haha! Okay so, how would you like a guy that looks exactly like him? Adorable, right? What about Looney Tunes' Tazz, hmm? Crazytons illustrated him as a guy and we love it. Oh, and we are totally in love with Nemo and Marlin's human illustrations as well. They are super nice and depict nothing but amazing creativity.
There are so many more illustrations by the artist and we would love for you to go through all of them and while you are at it, do share with us which ones you liked the most in the comments section.
More info: crazytom666.tumblr.com
40+ Cool Illustrations of Cartoon Characters as Humans
1. Arlo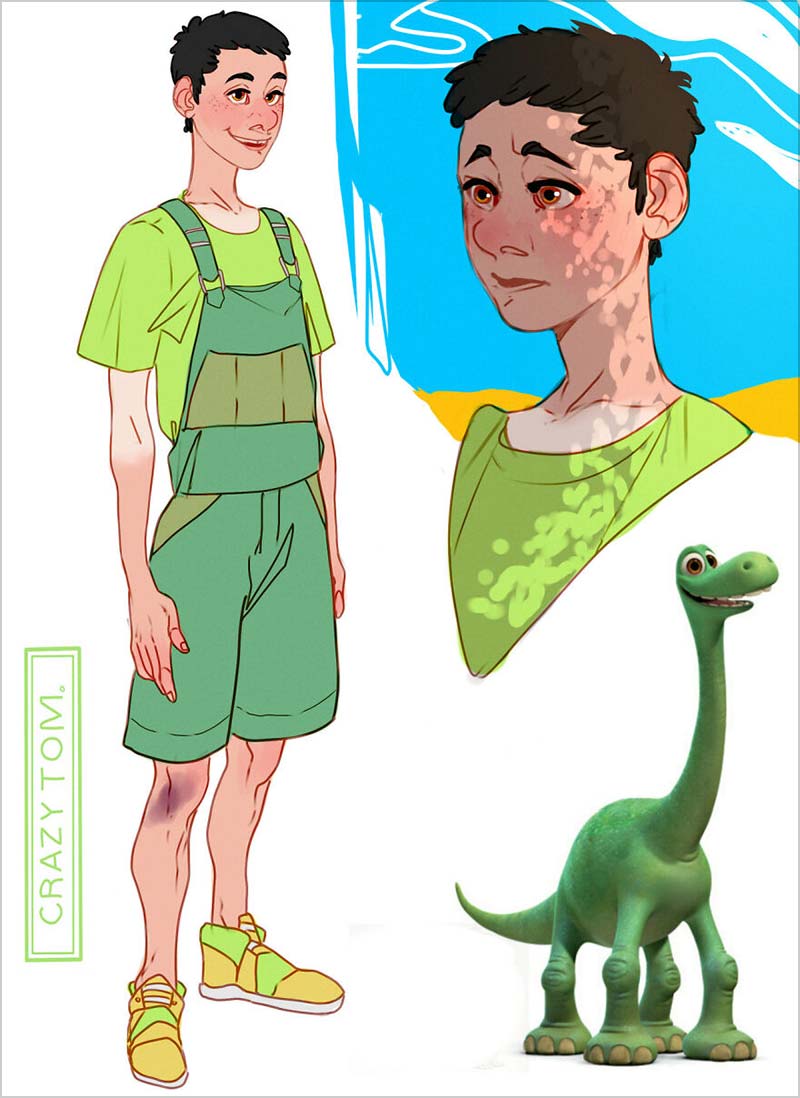 2. Bailey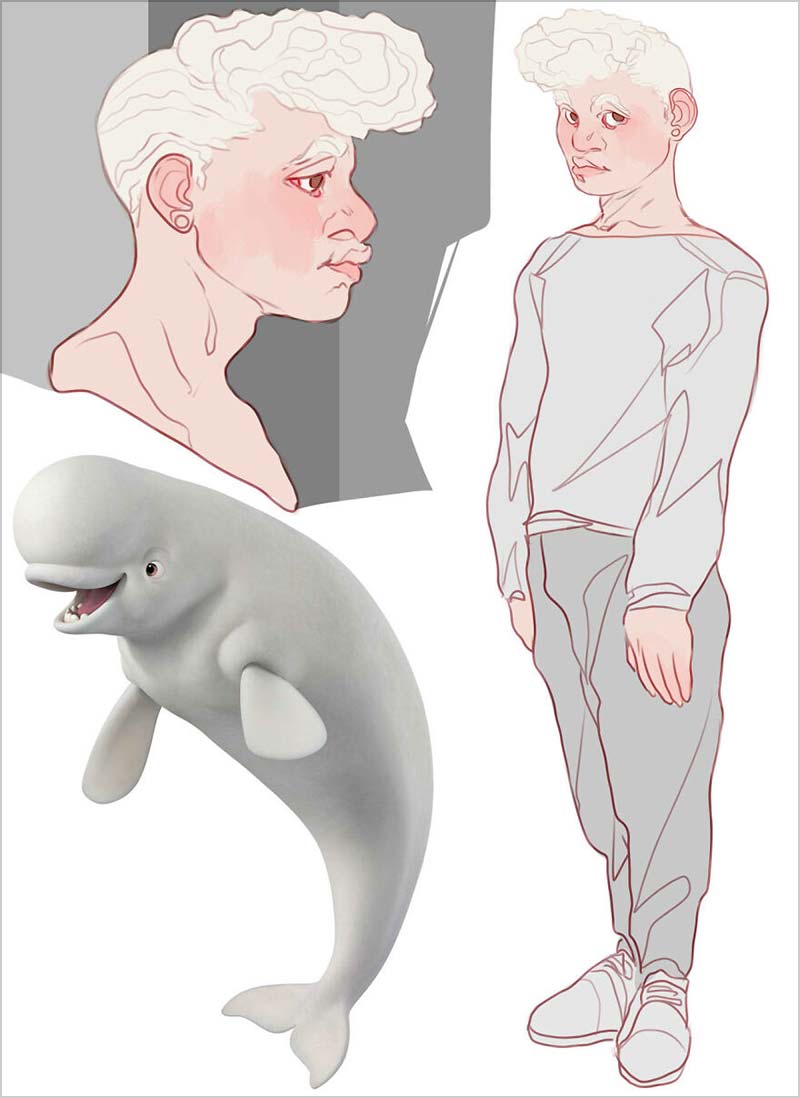 3. Bubbha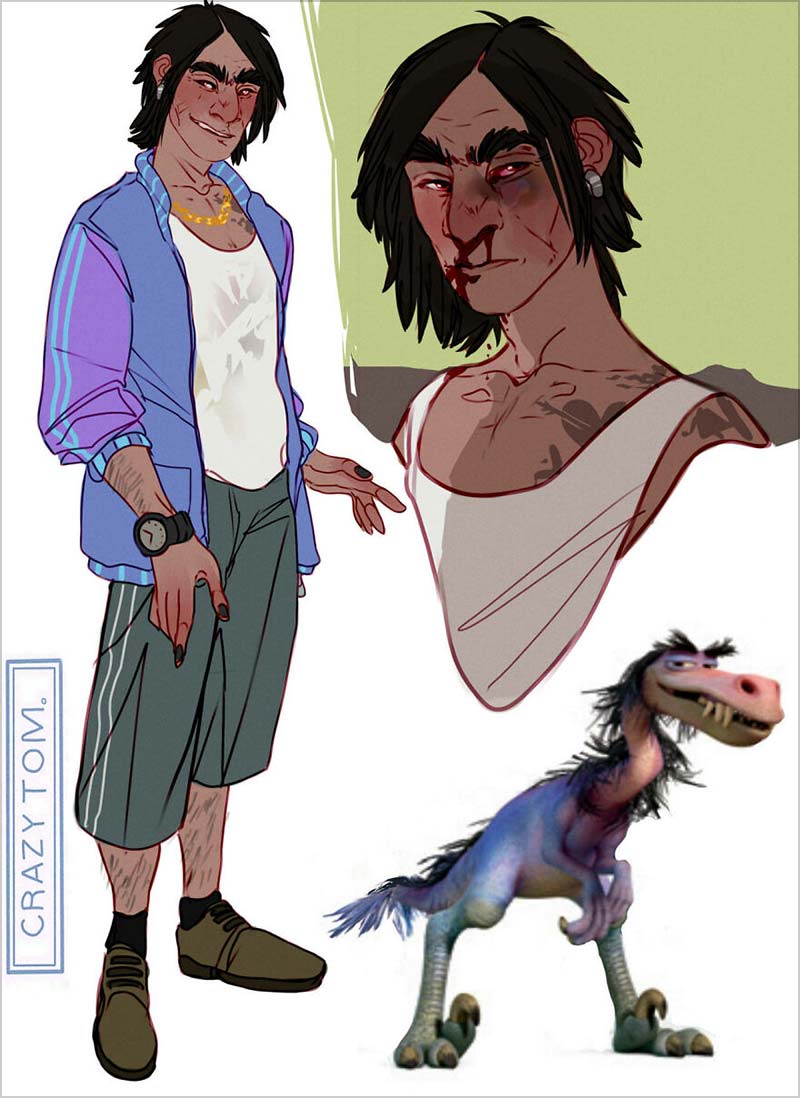 4. Buddy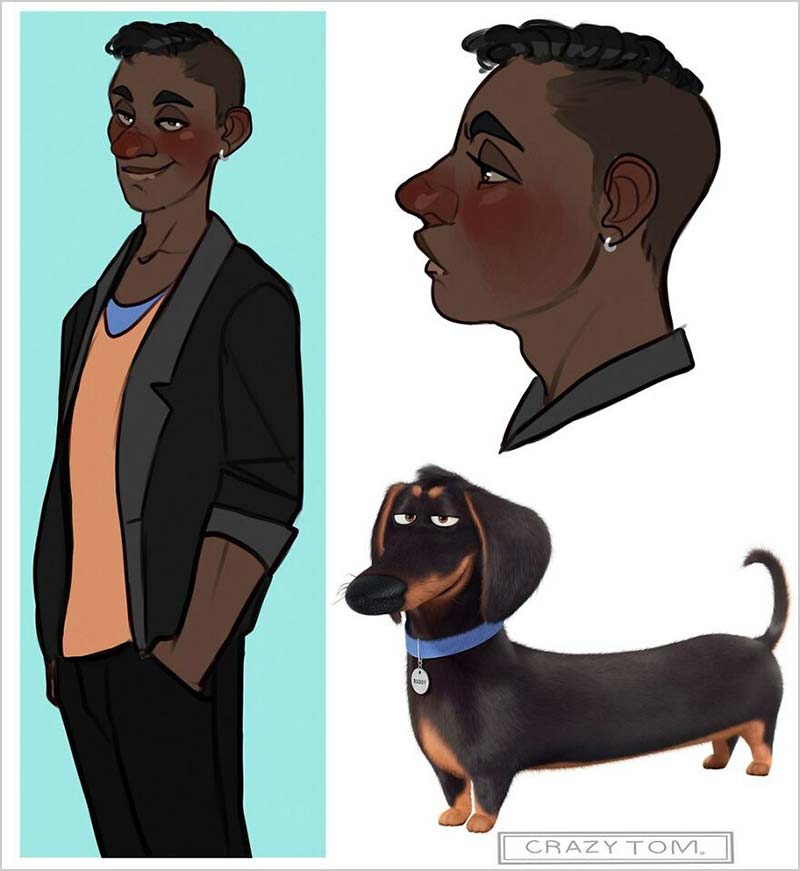 5. Bunny
6.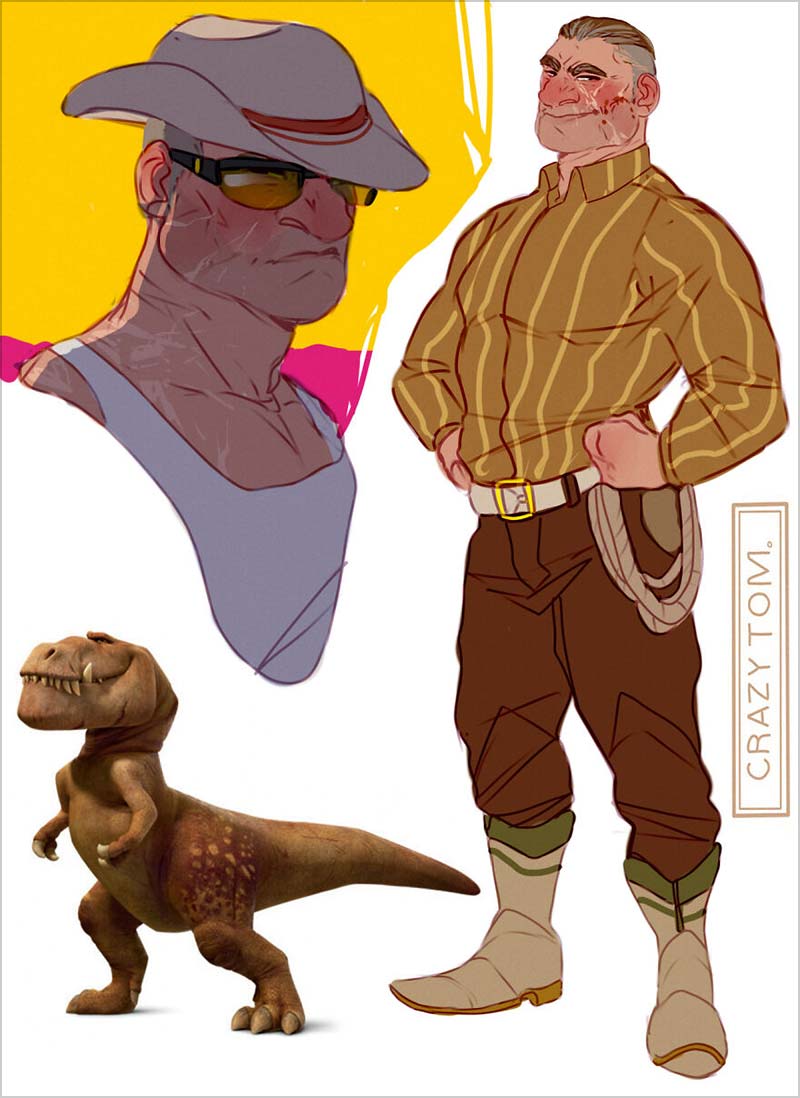 7. Chloe
8. Coyote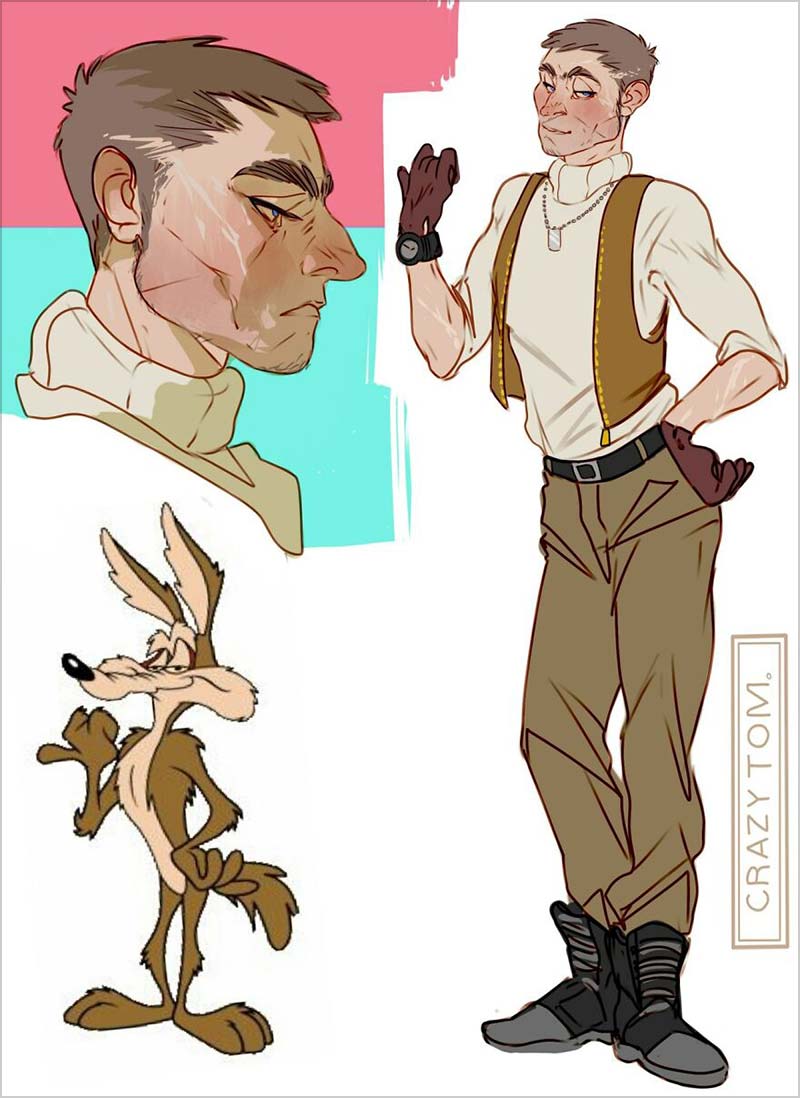 9. Cruz Ramirez
10. Daffy Duck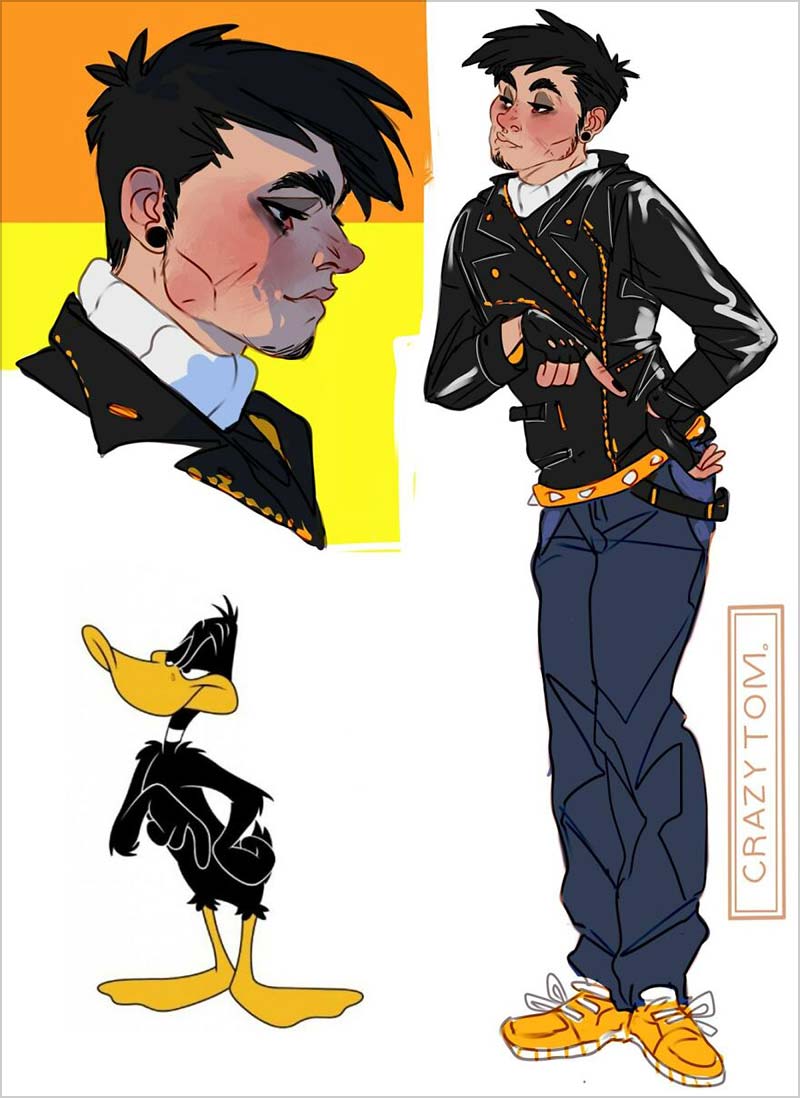 11. Destiny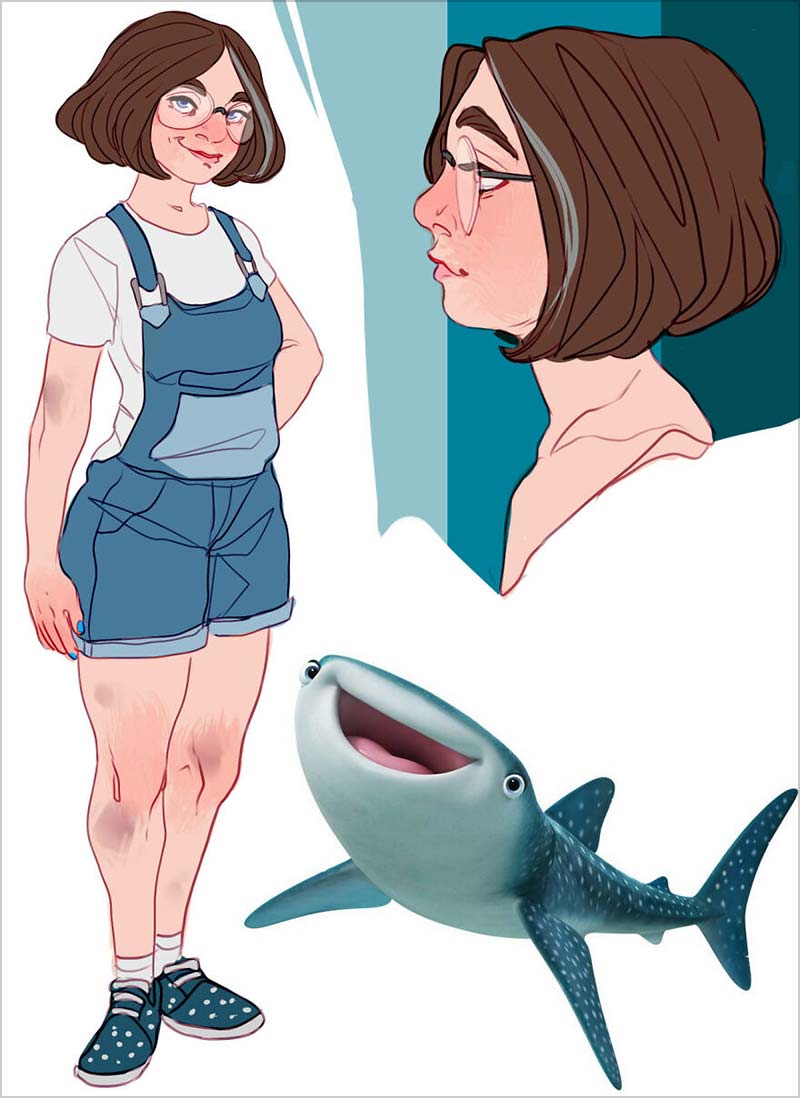 12. Dory
13. Duke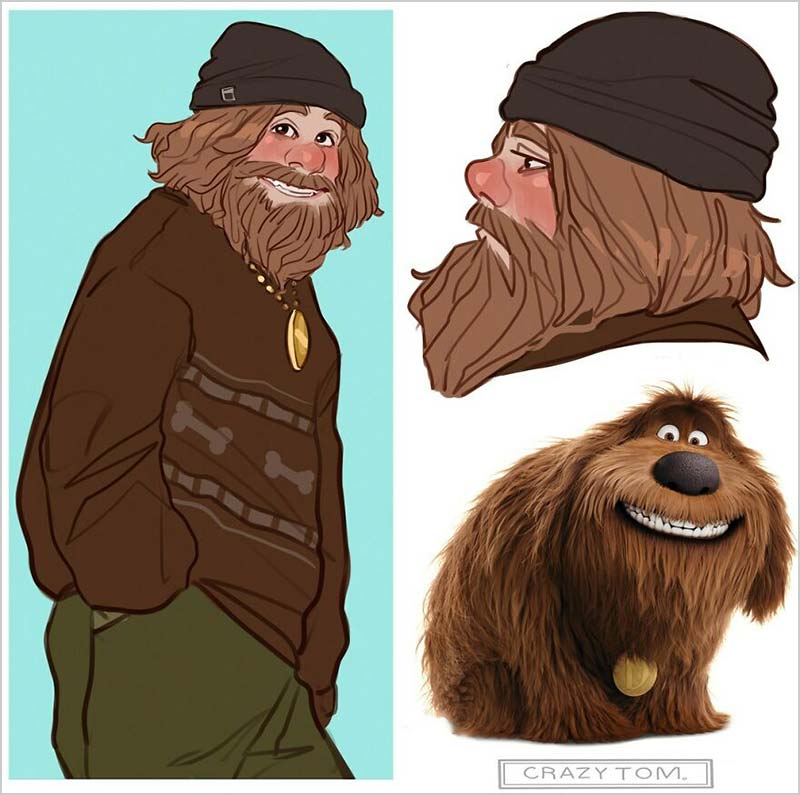 14.Gidget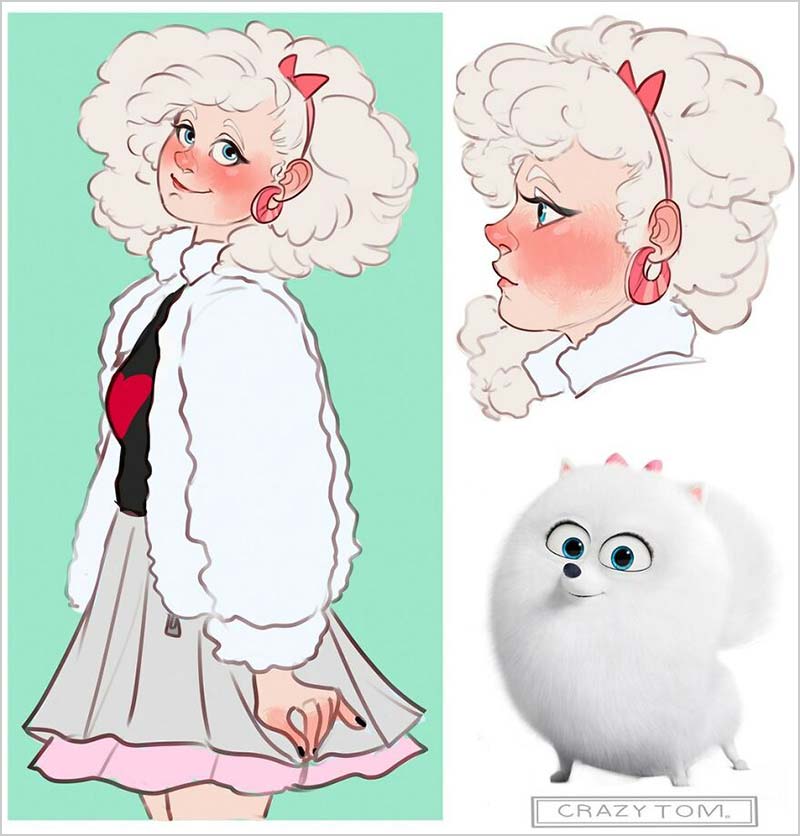 15. Hank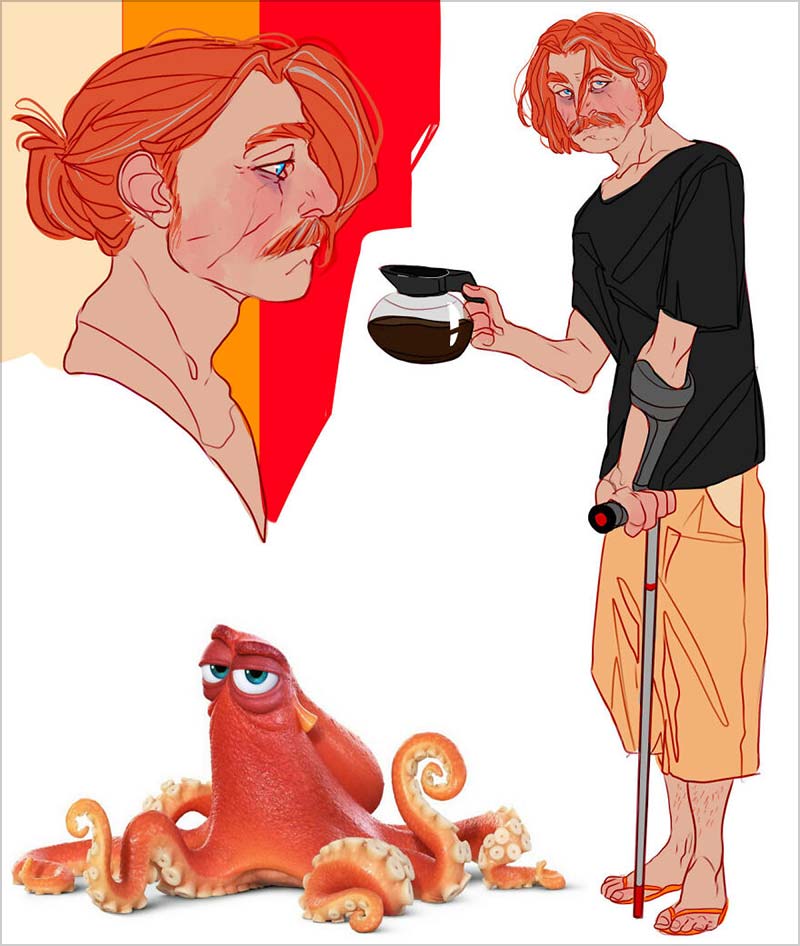 16. Ice Age Louis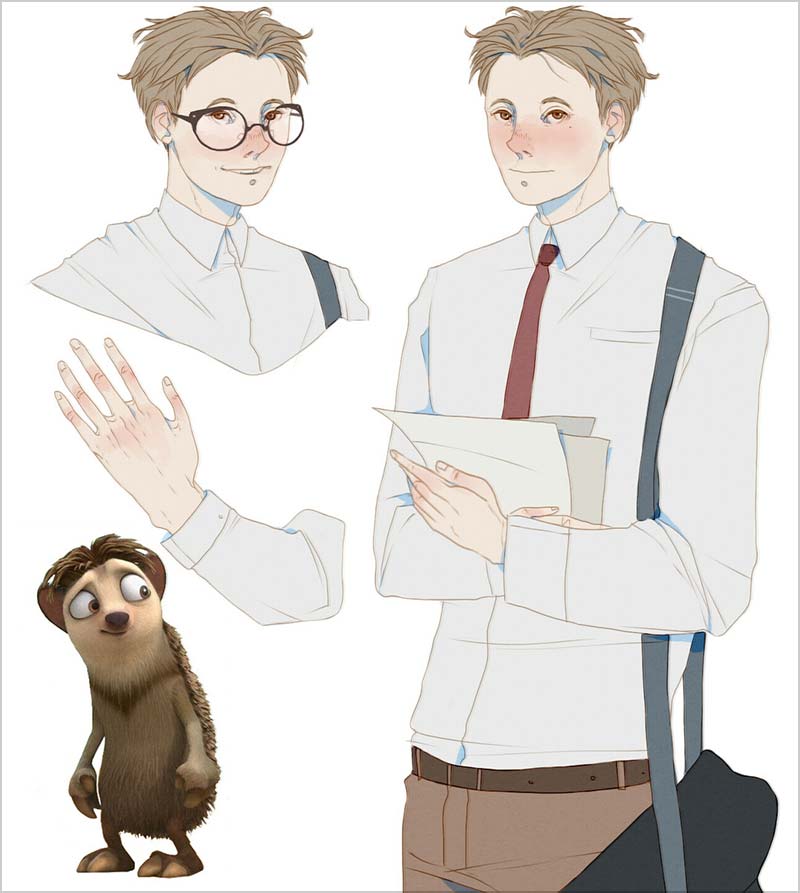 17. Ice Age Peach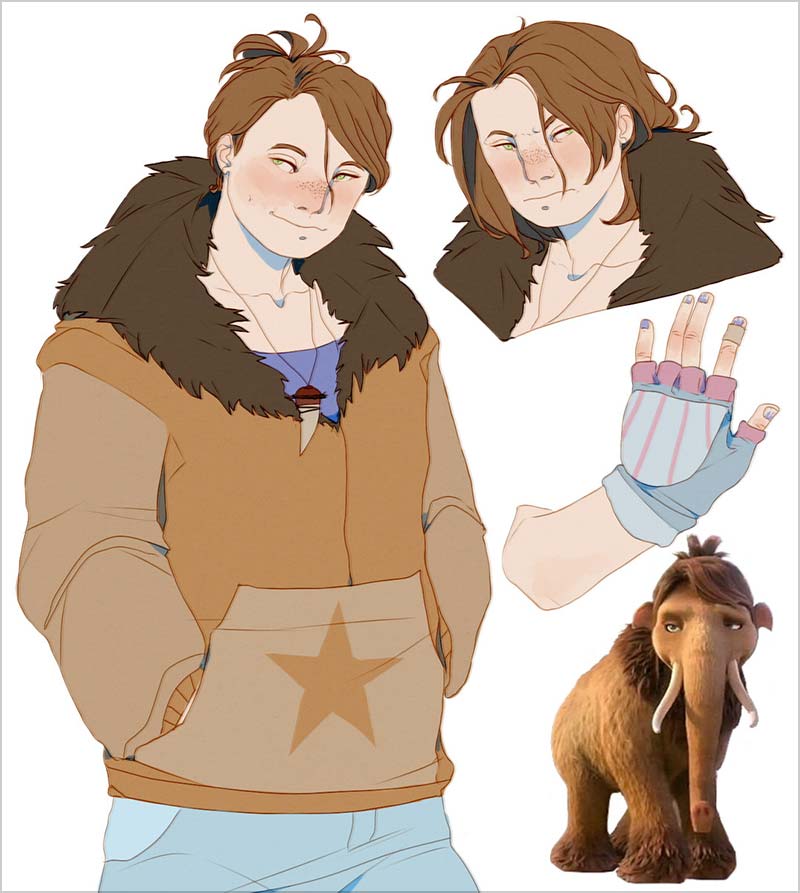 18. Ice Age Rudy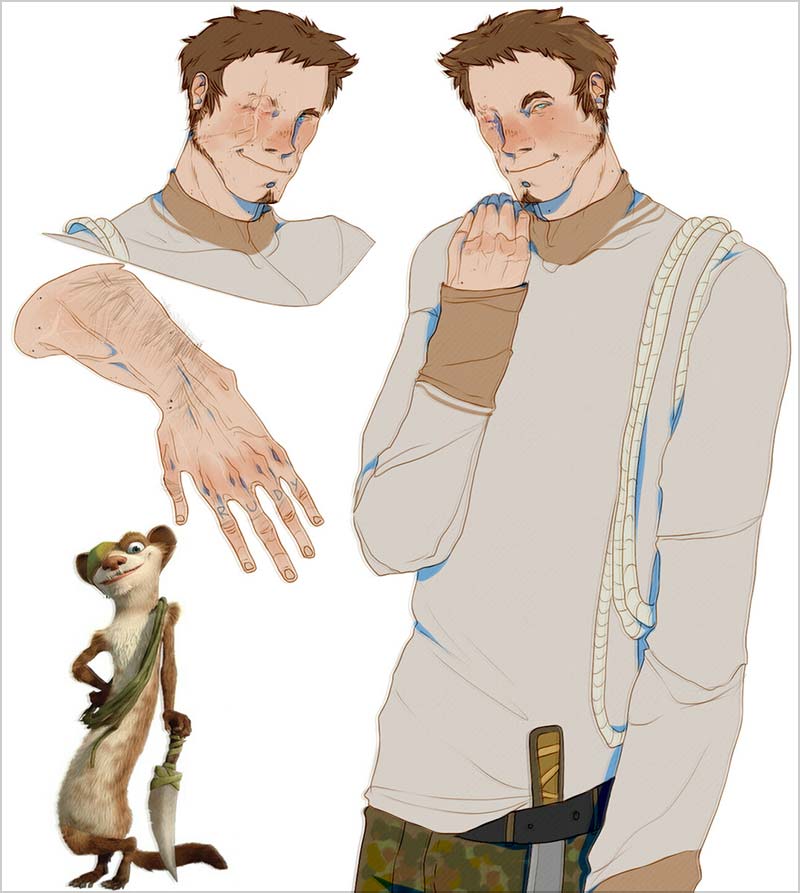 19. Ice Age Scrat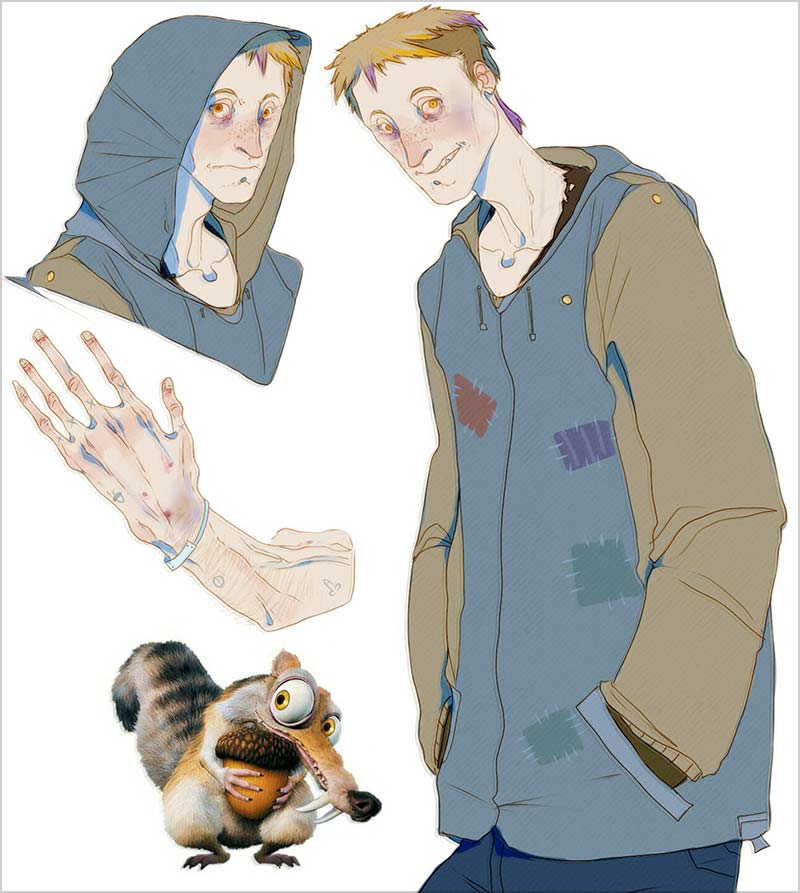 20. We Bear Bears Ice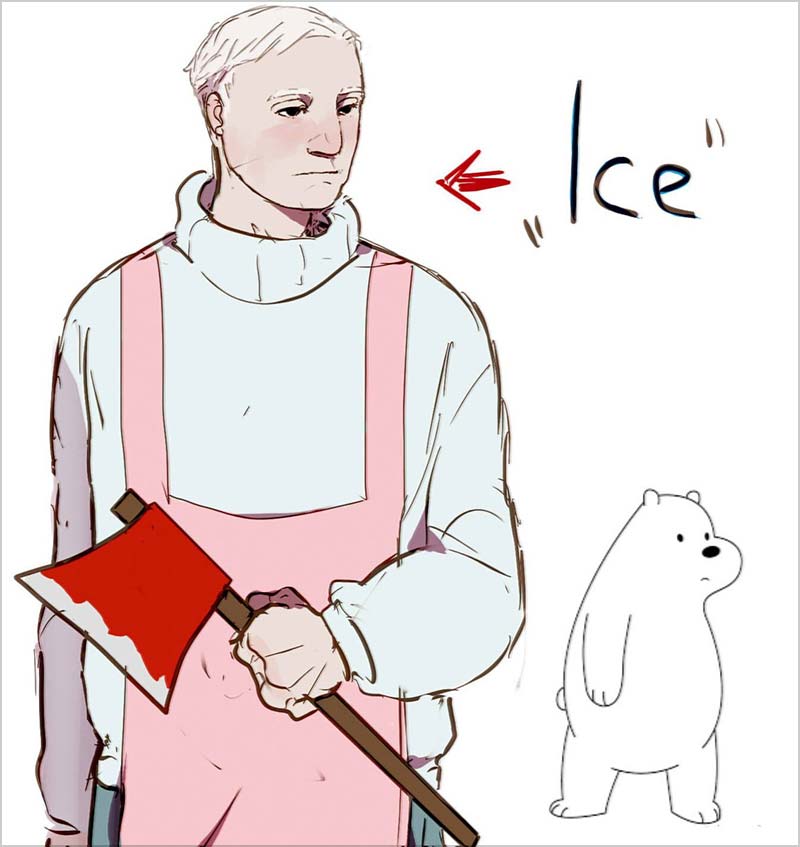 21. Jackson Storm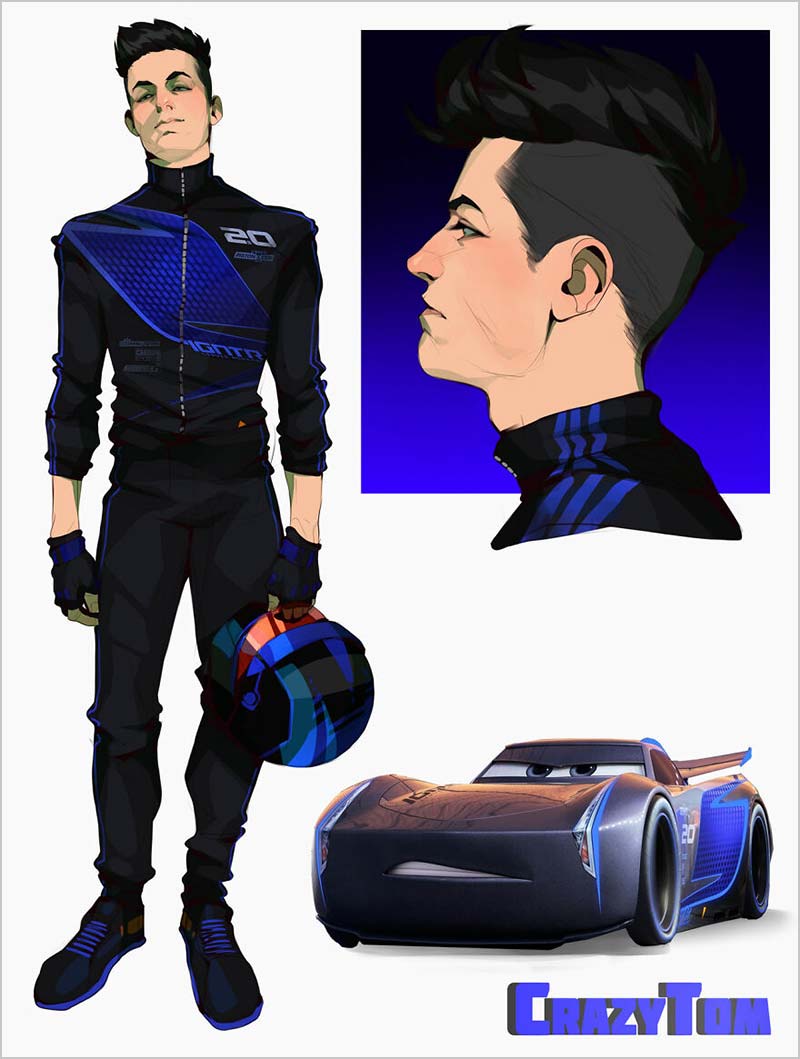 21. James Sullivan | Monster University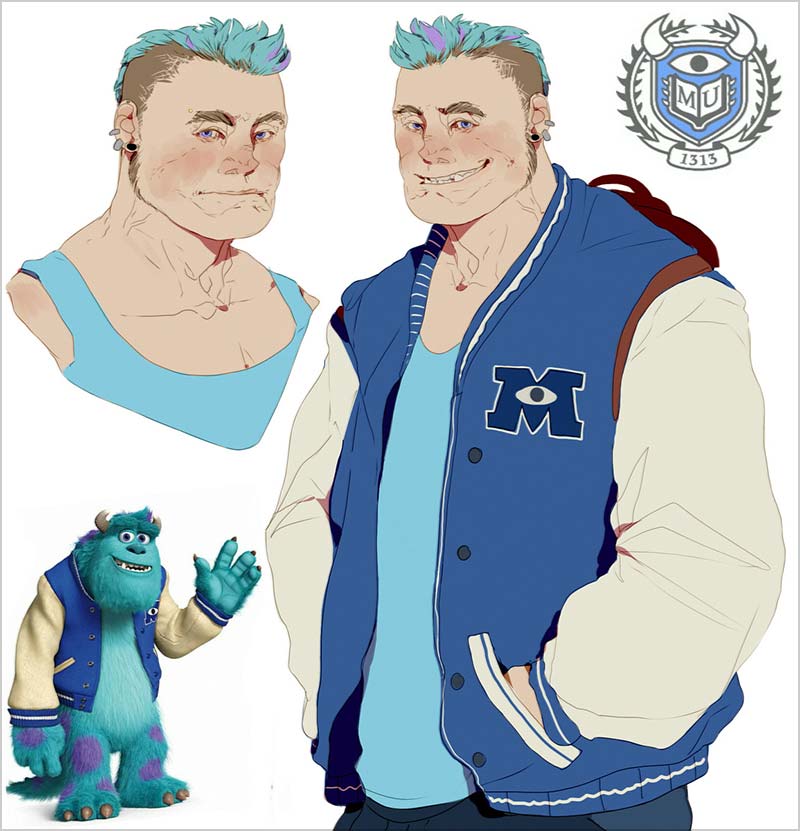 22. Libby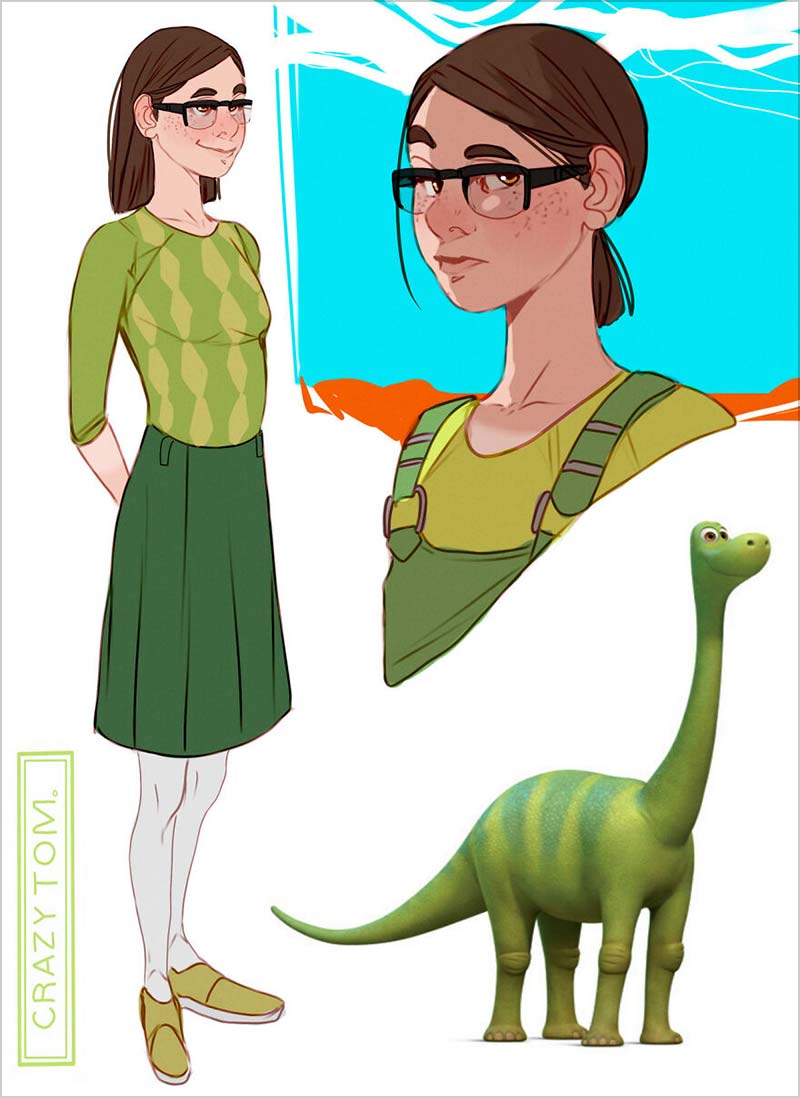 23. Lightning Mcqueen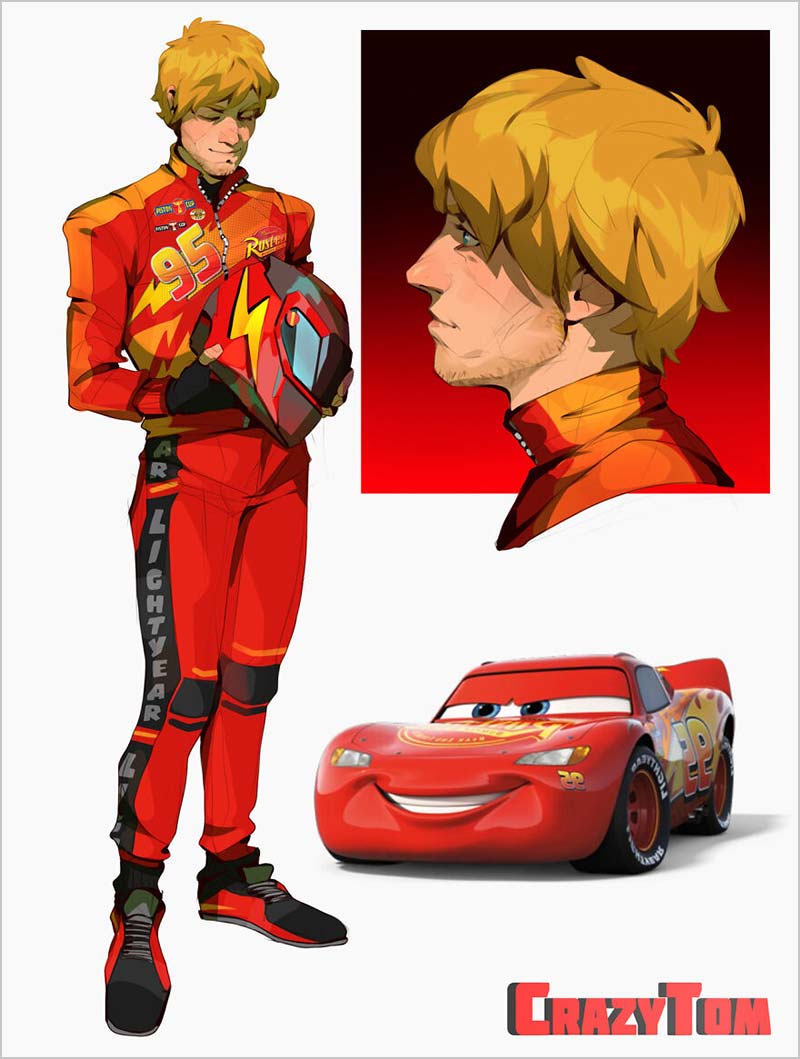 24. Lola Bunny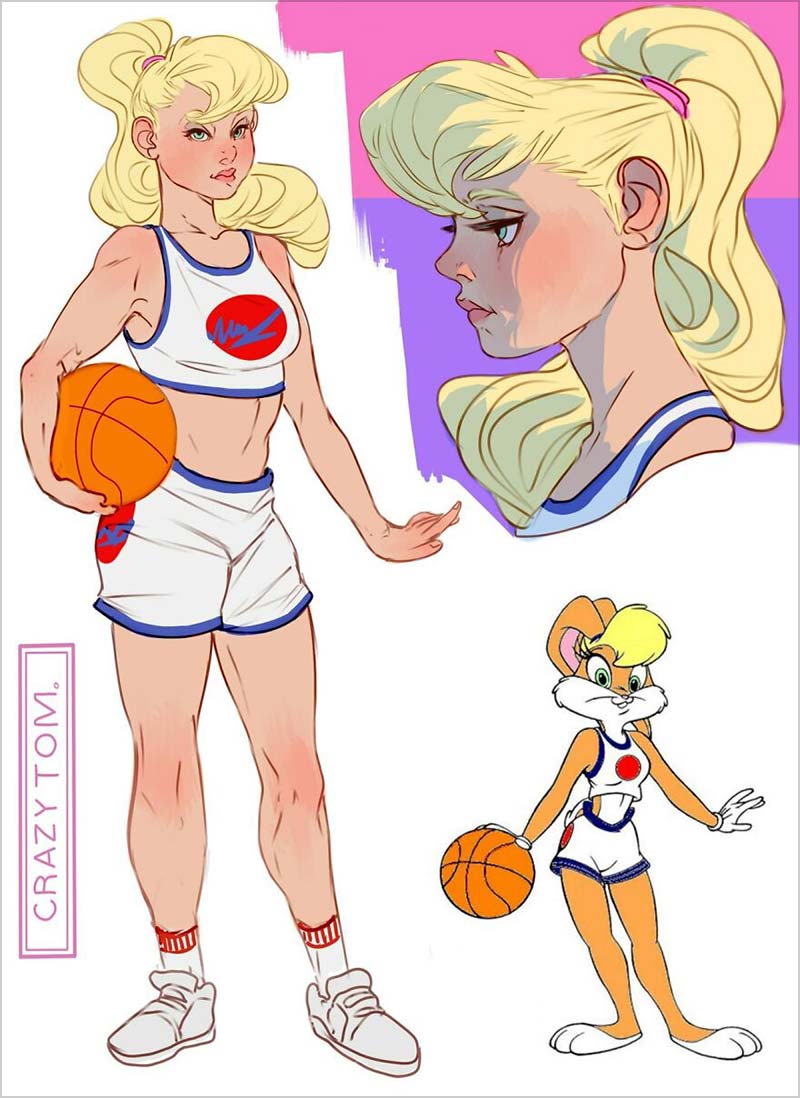 25. Lurleane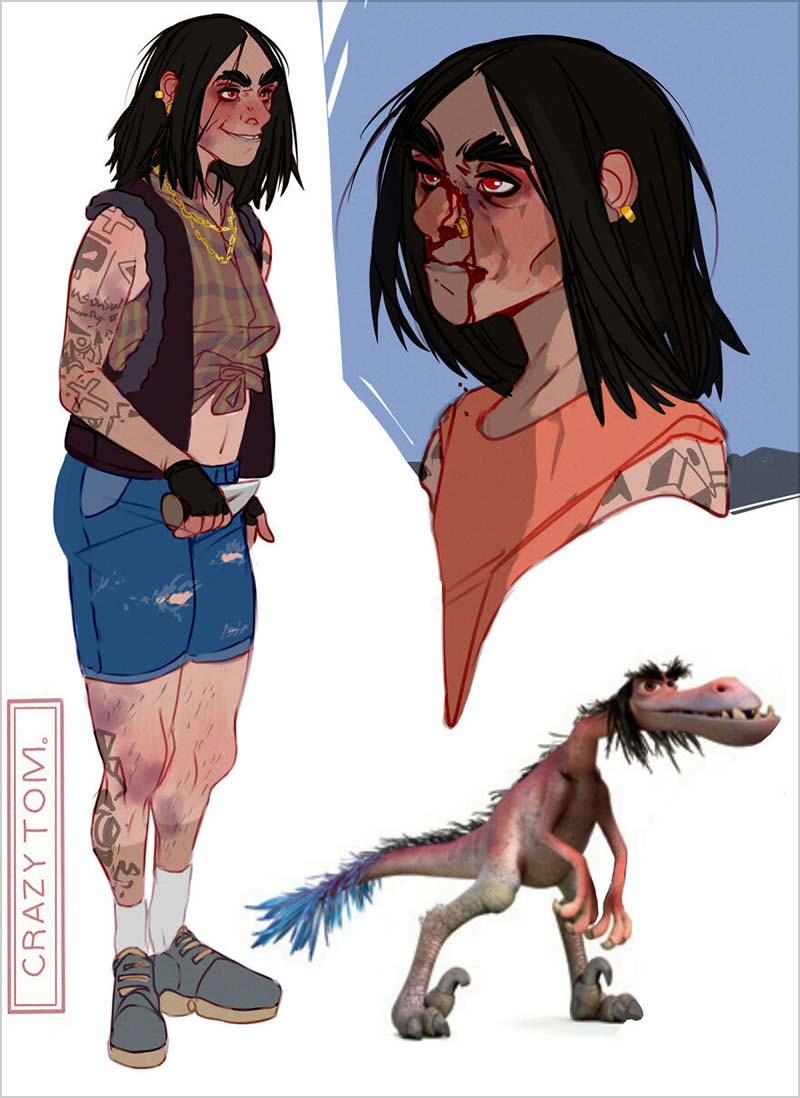 26. Madagascar Alex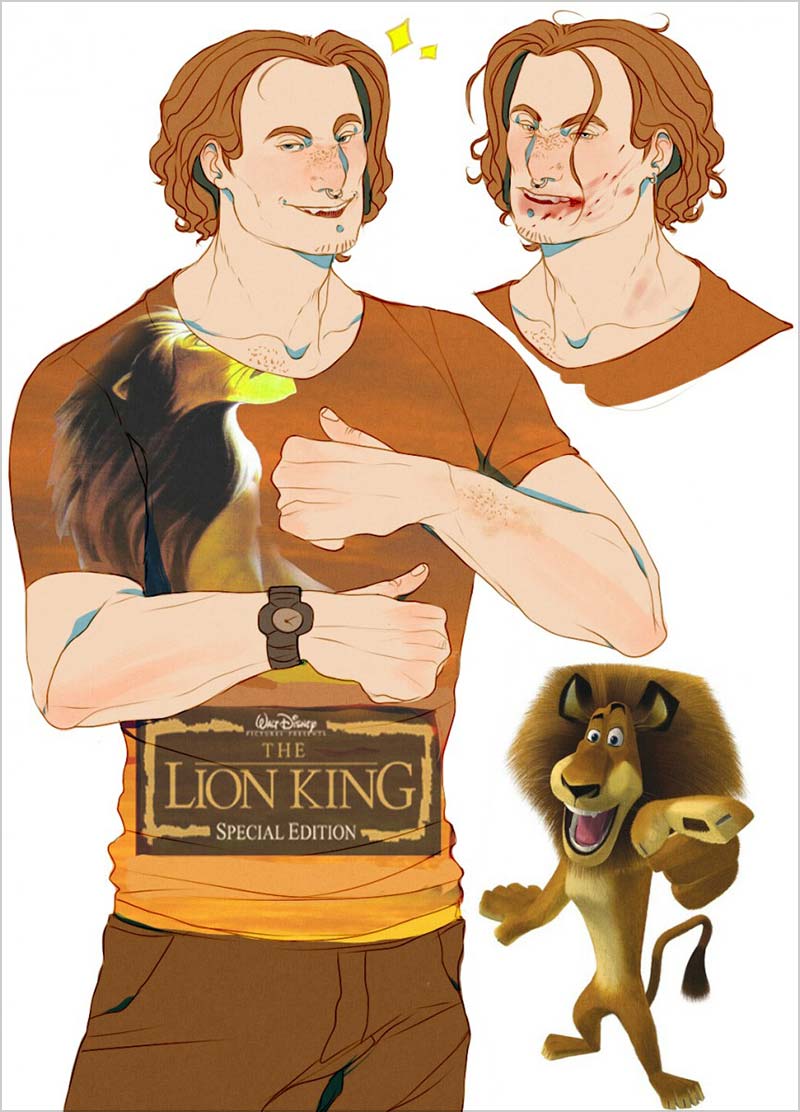 27. Madagascar Gia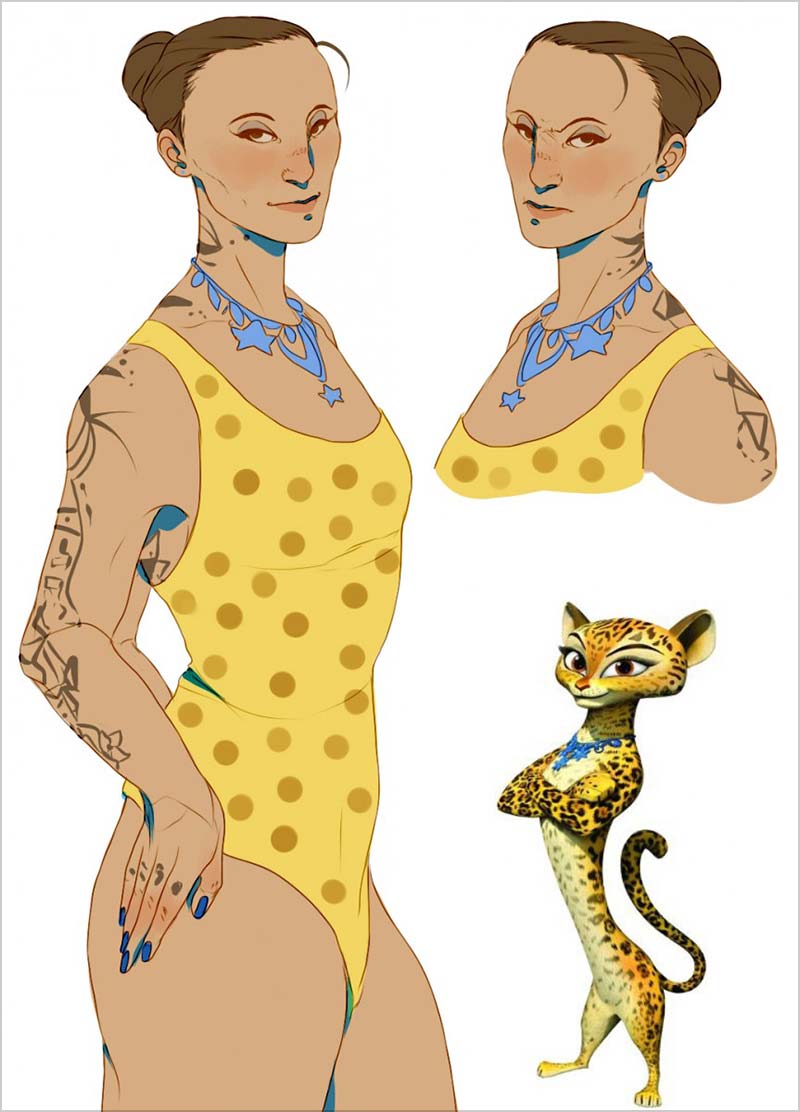 28. Madagascar Gloria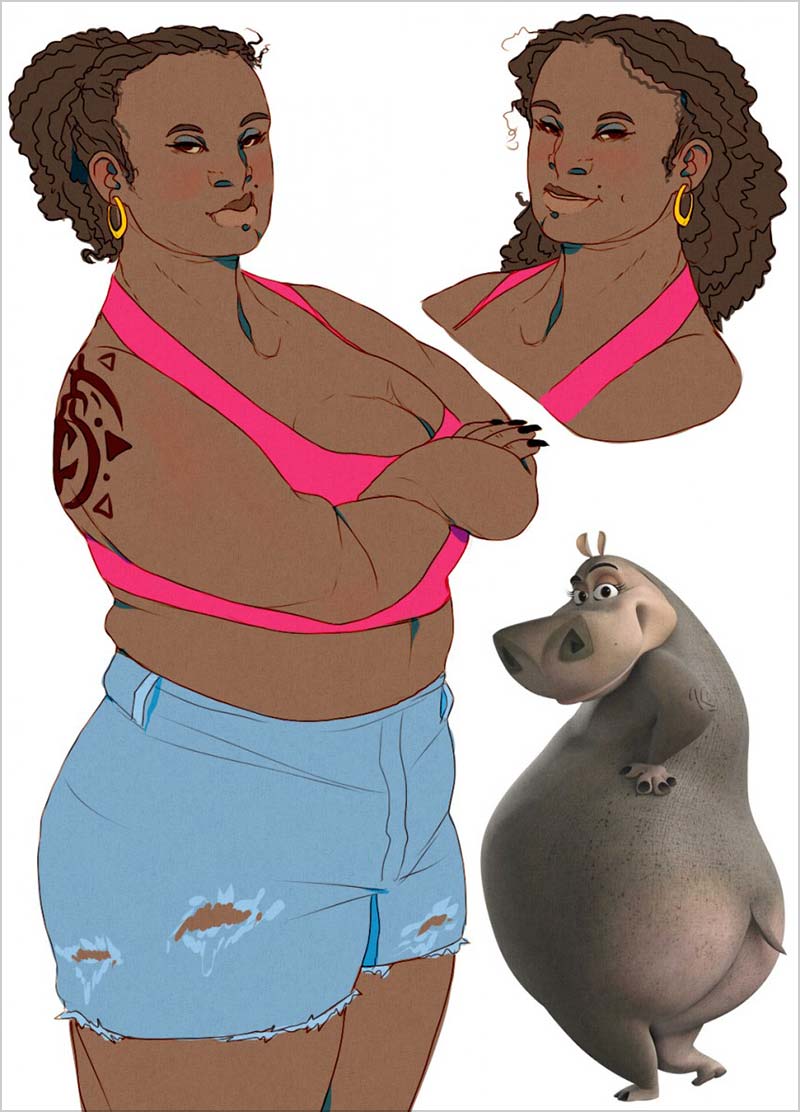 29. Madagascar Julian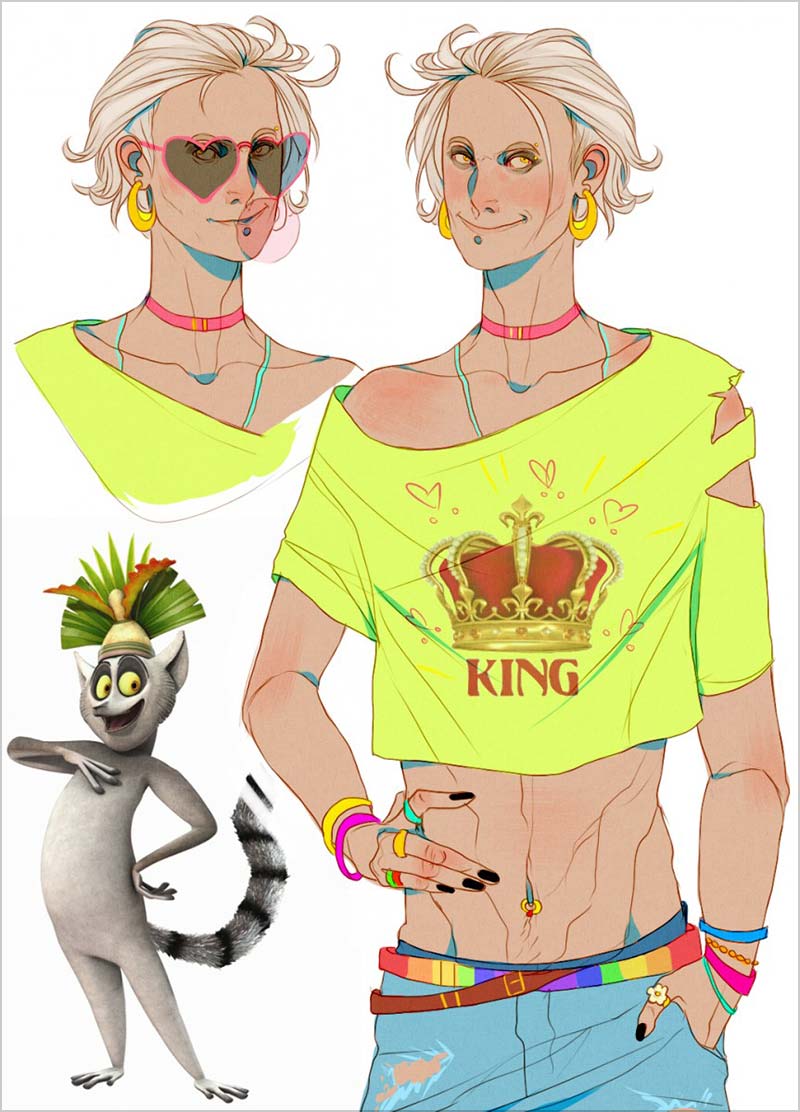 30. Madagascar Marty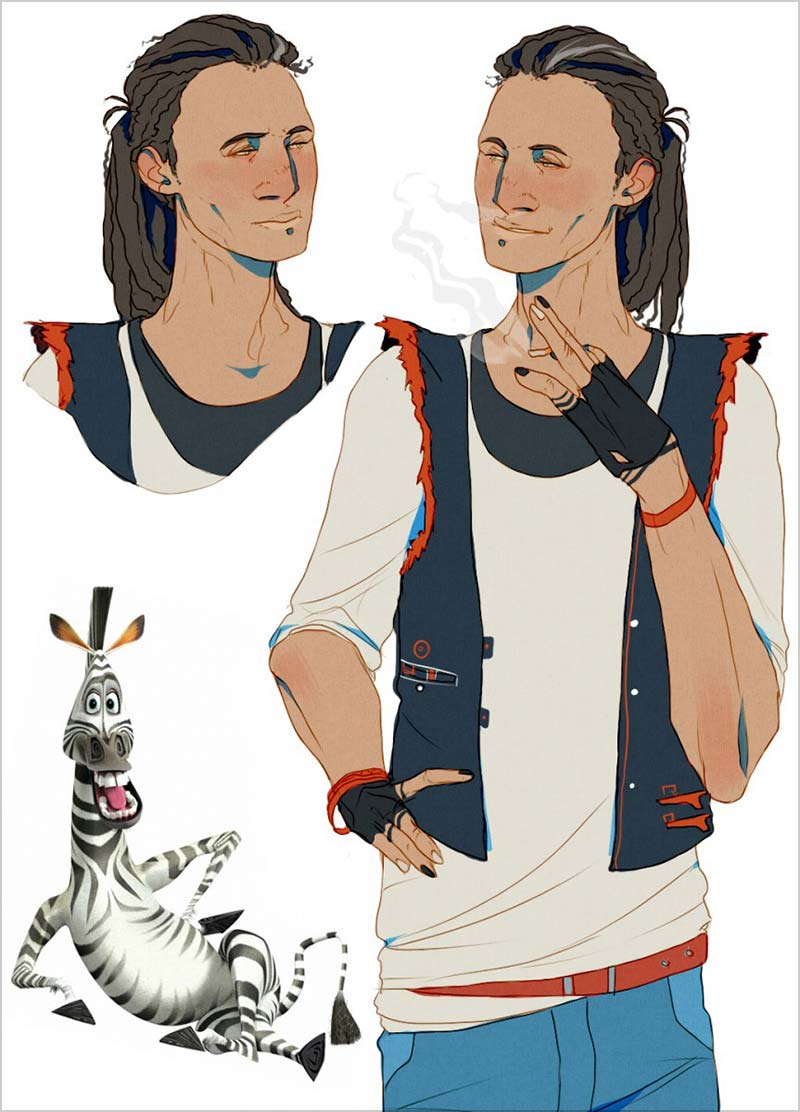 31. Madagascar Melman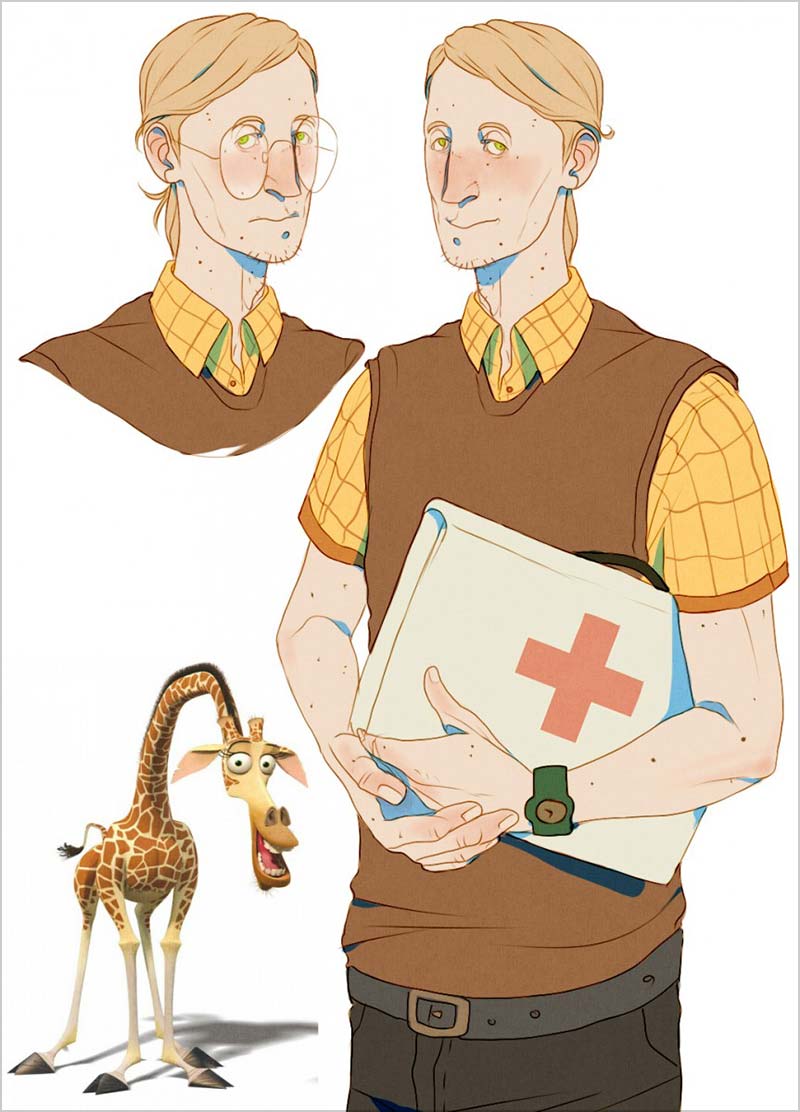 32. Madagascar Stefano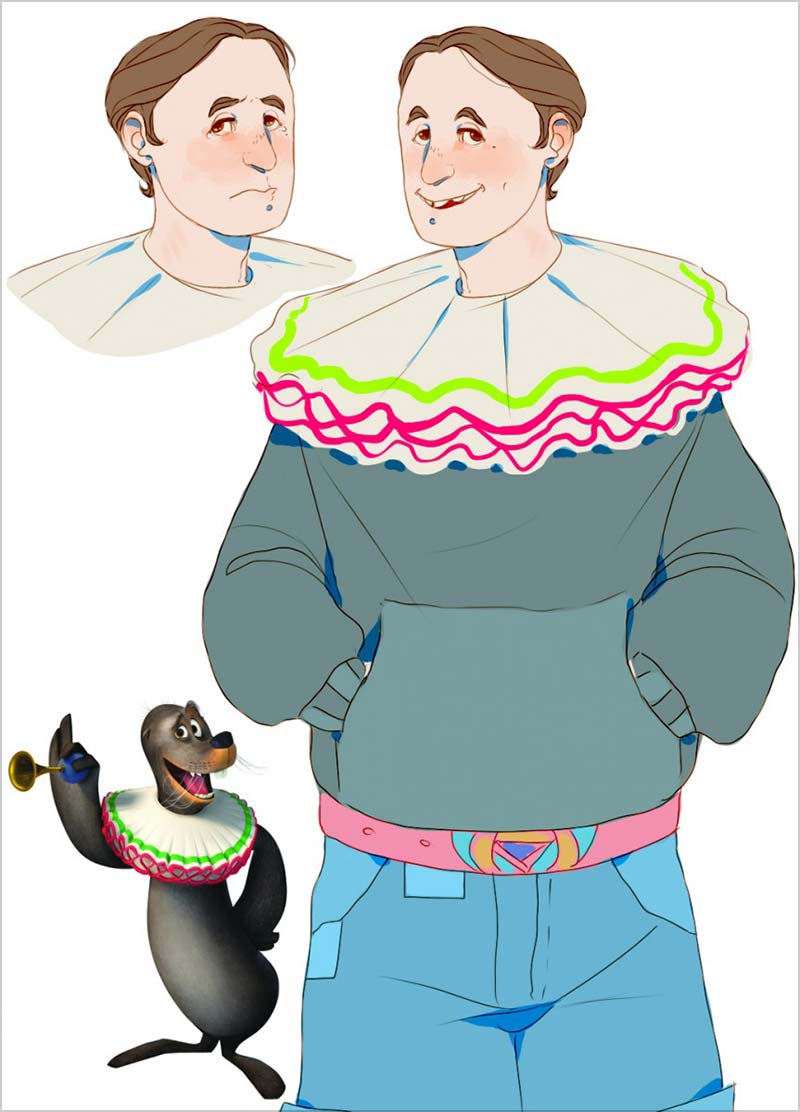 33. Madagascar Vitaly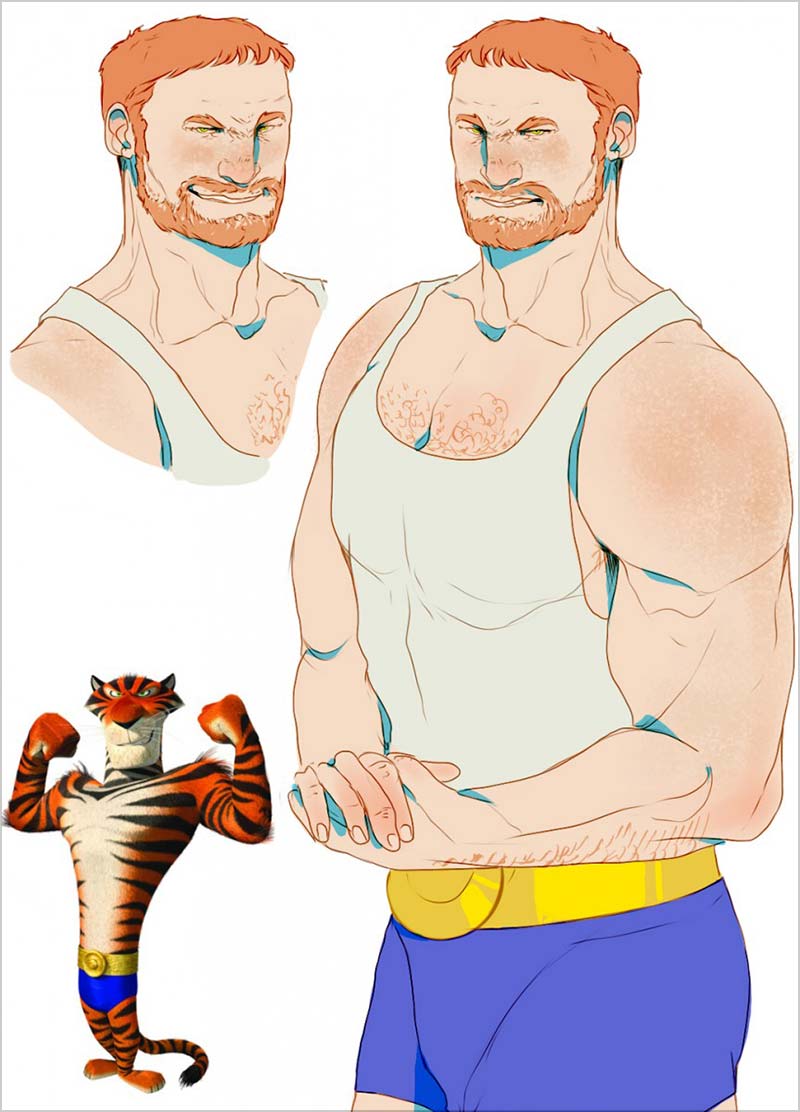 34. Max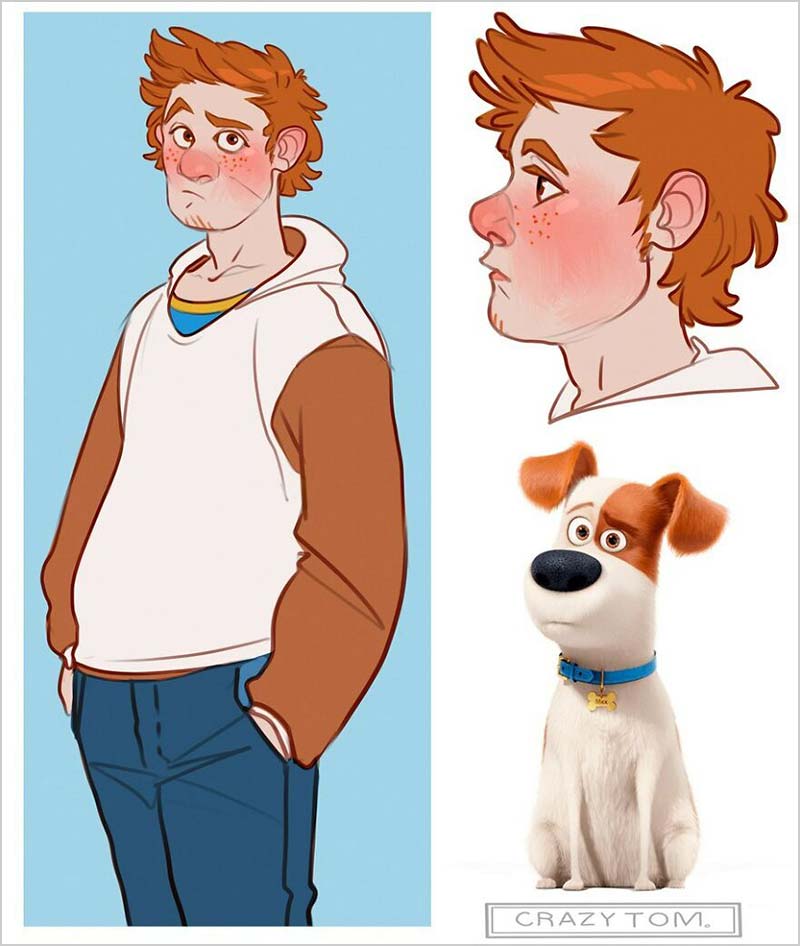 35. Mel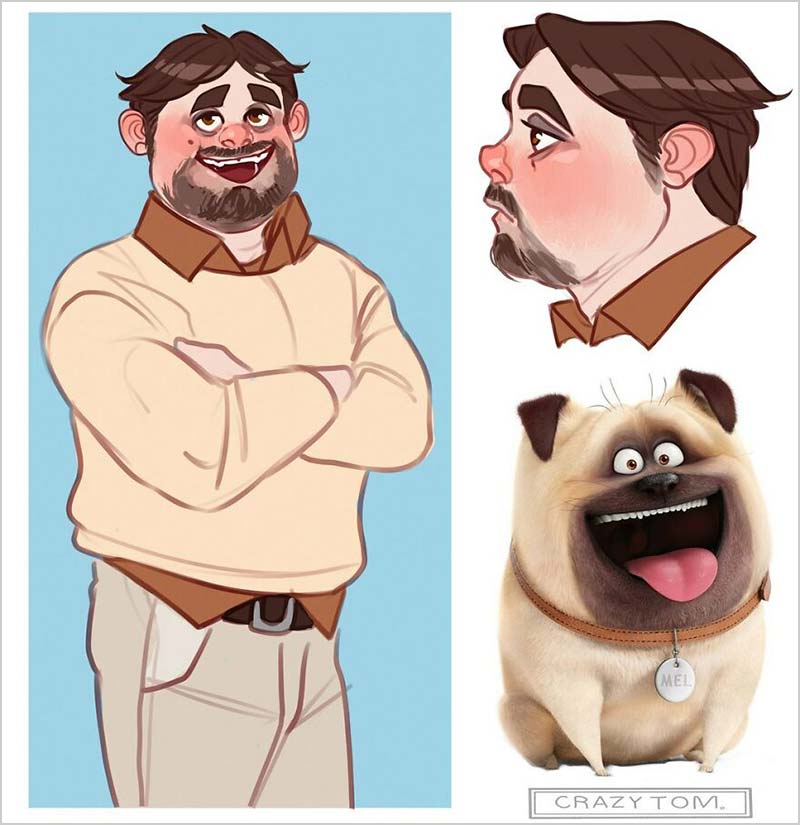 37. Michael Vazowski | Monster University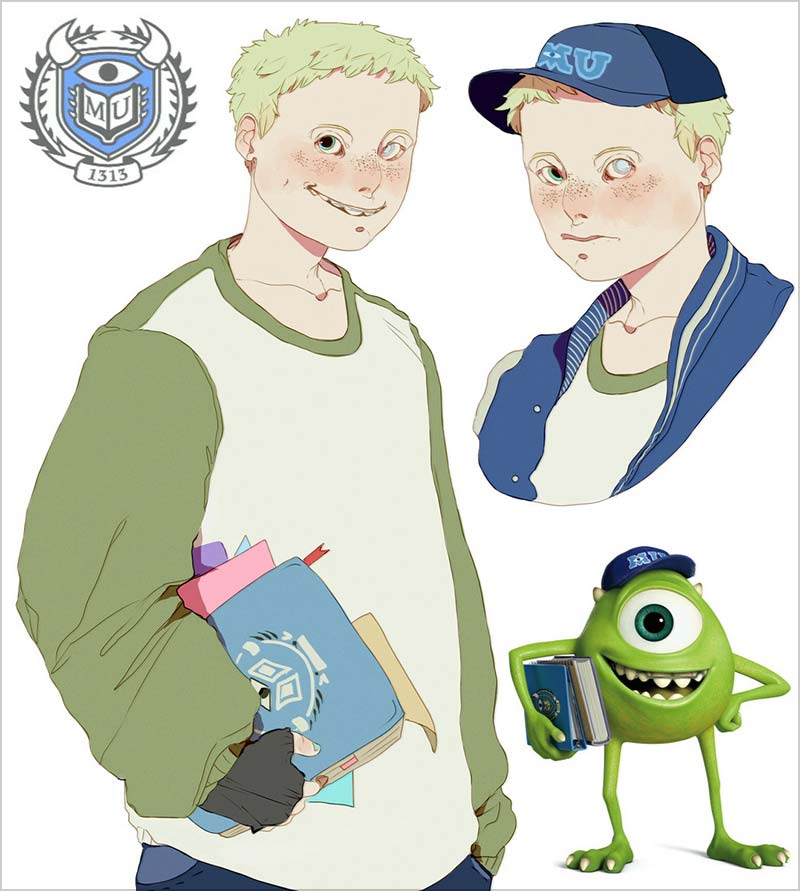 37. Nemo & Marlin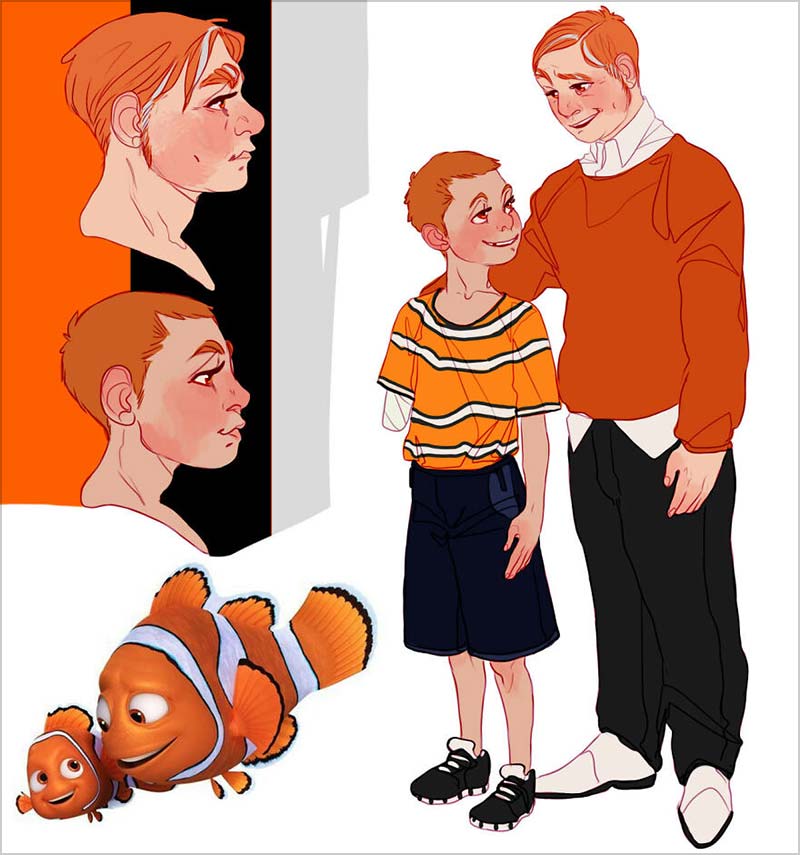 38. Penguins From Madagascar Kowalski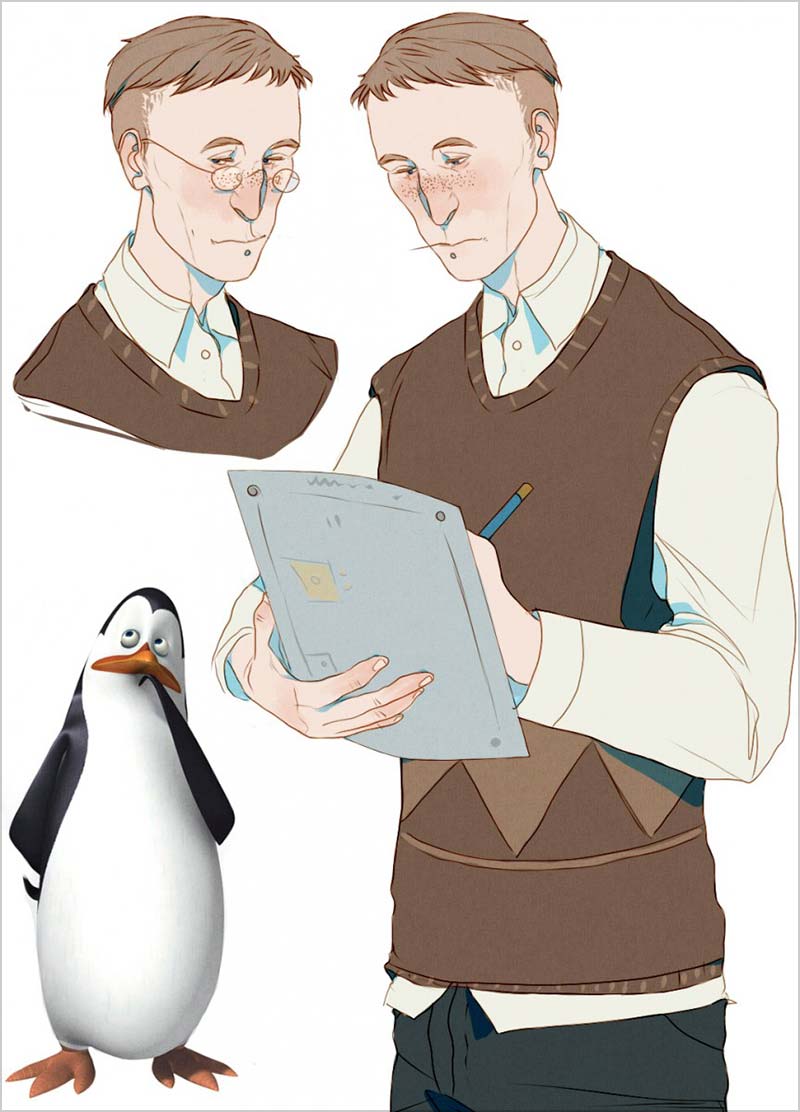 39. Penguins from Madagascar Skipper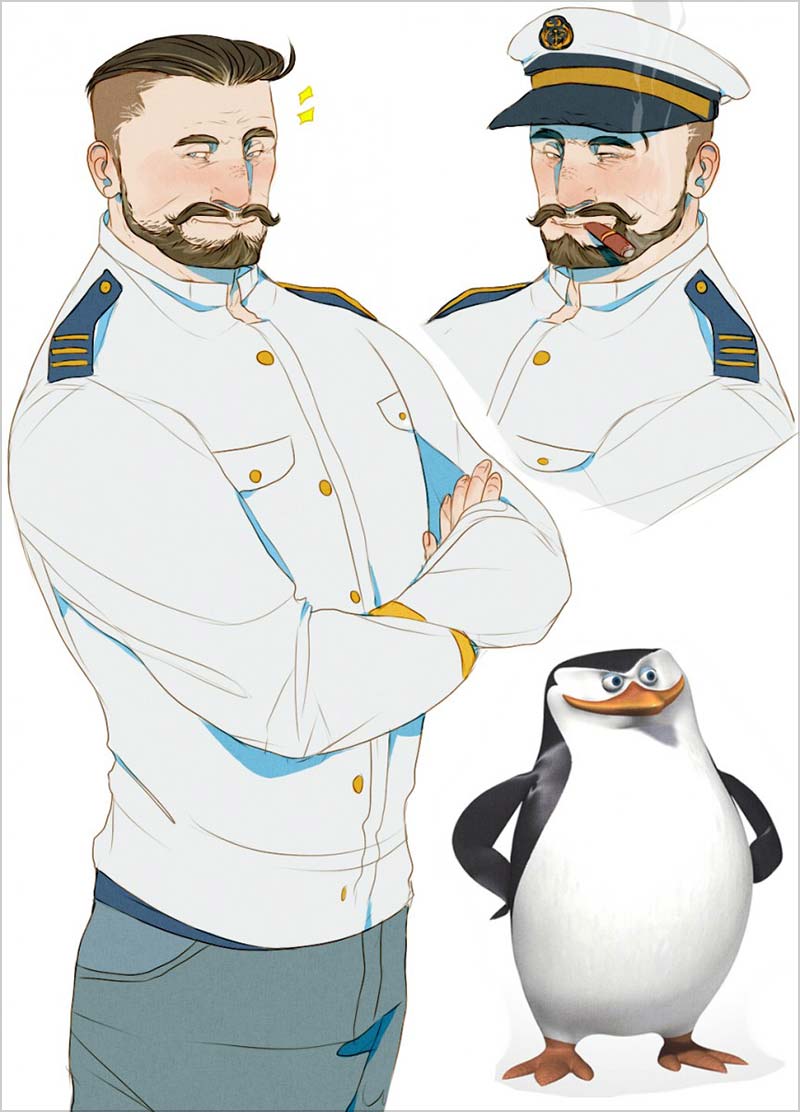 40. Snowball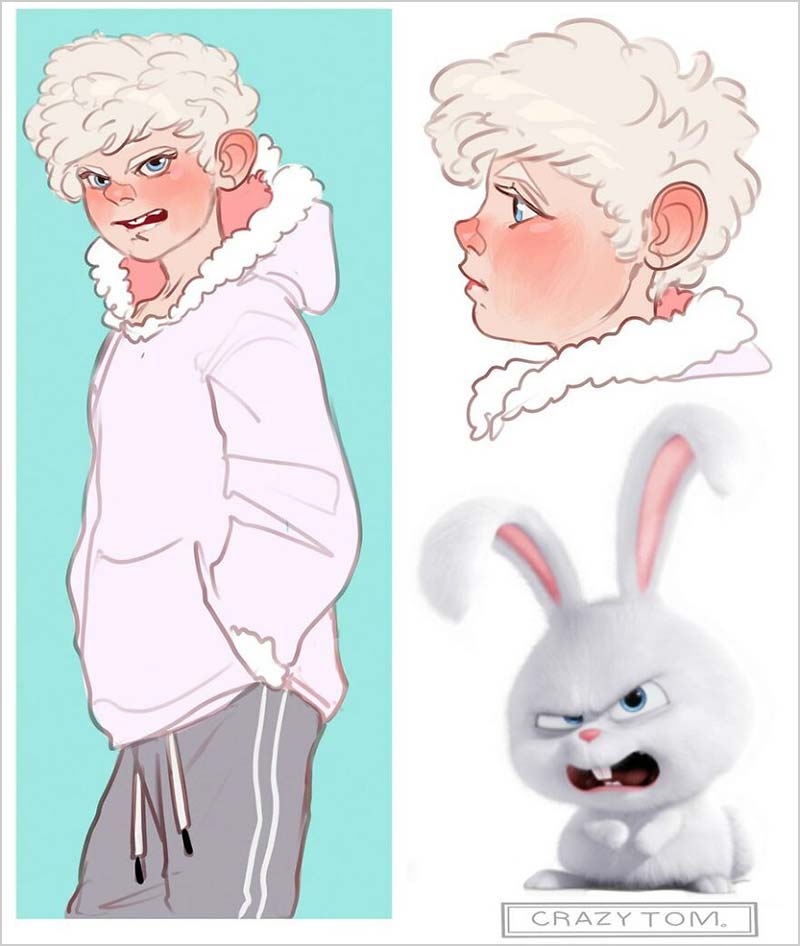 41. Sweetpea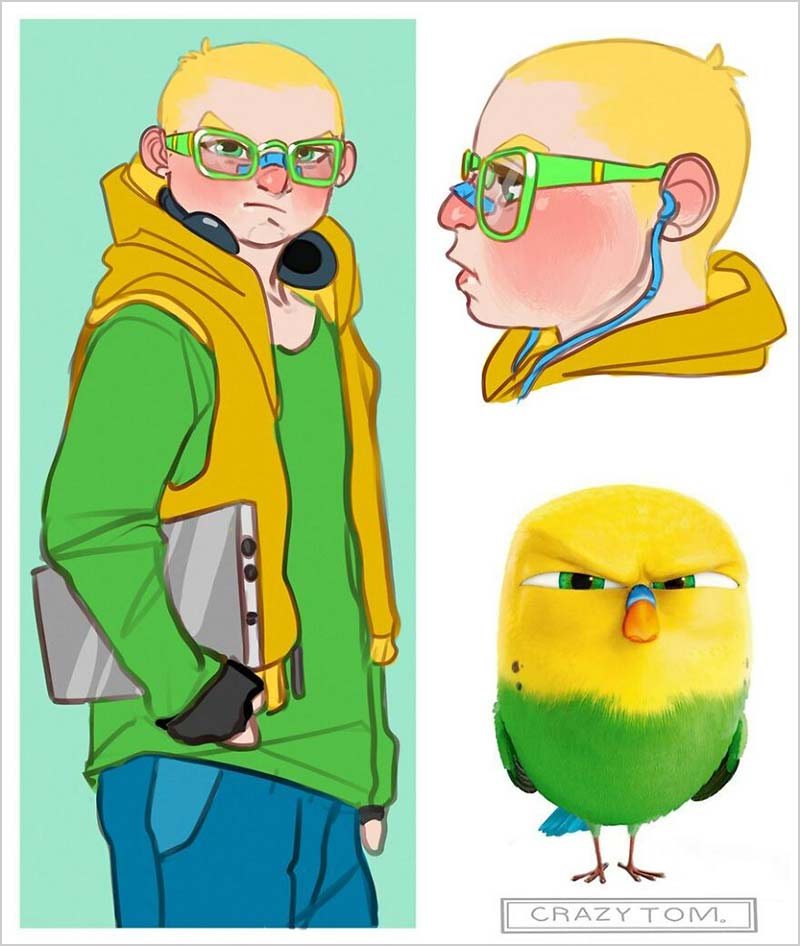 42. Sylvester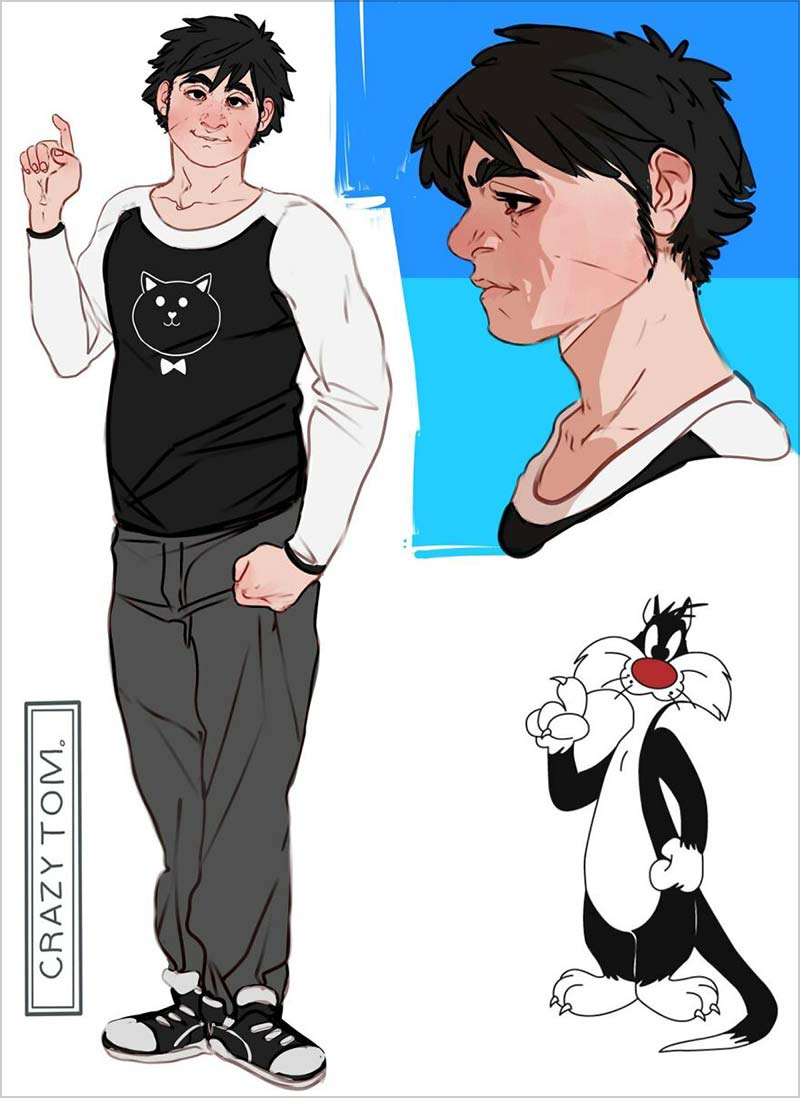 43. Tasmanian Devil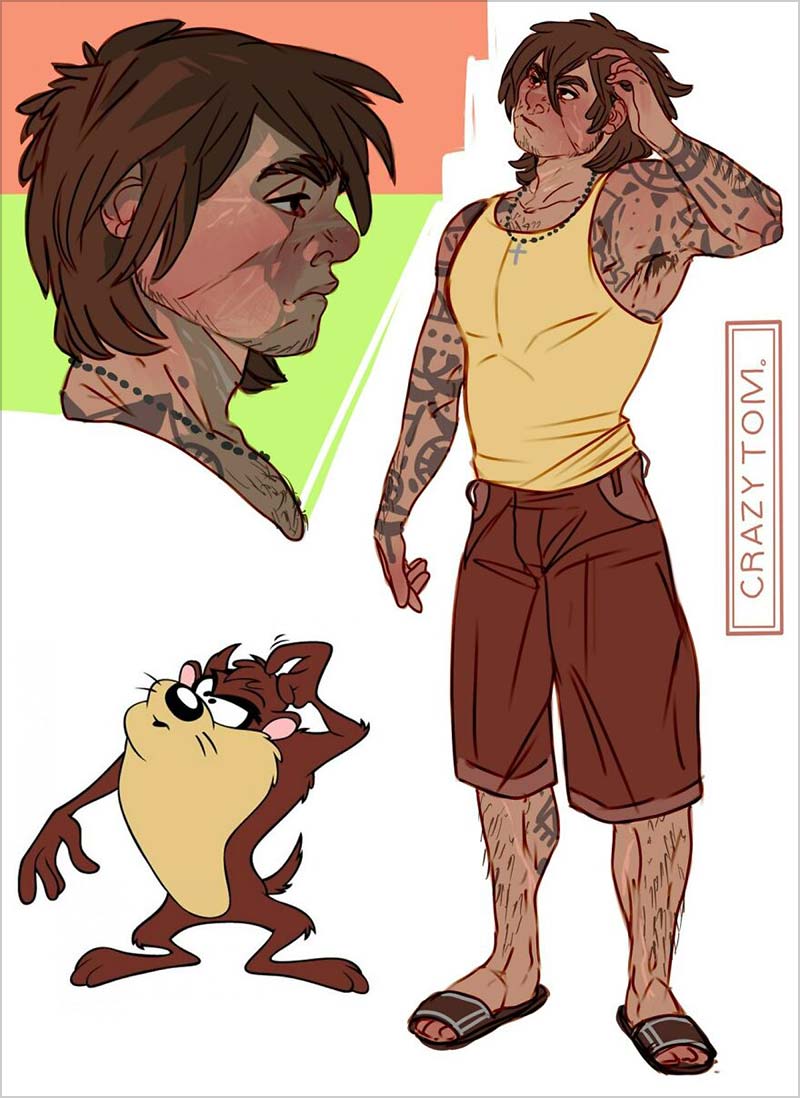 44. The Road Runner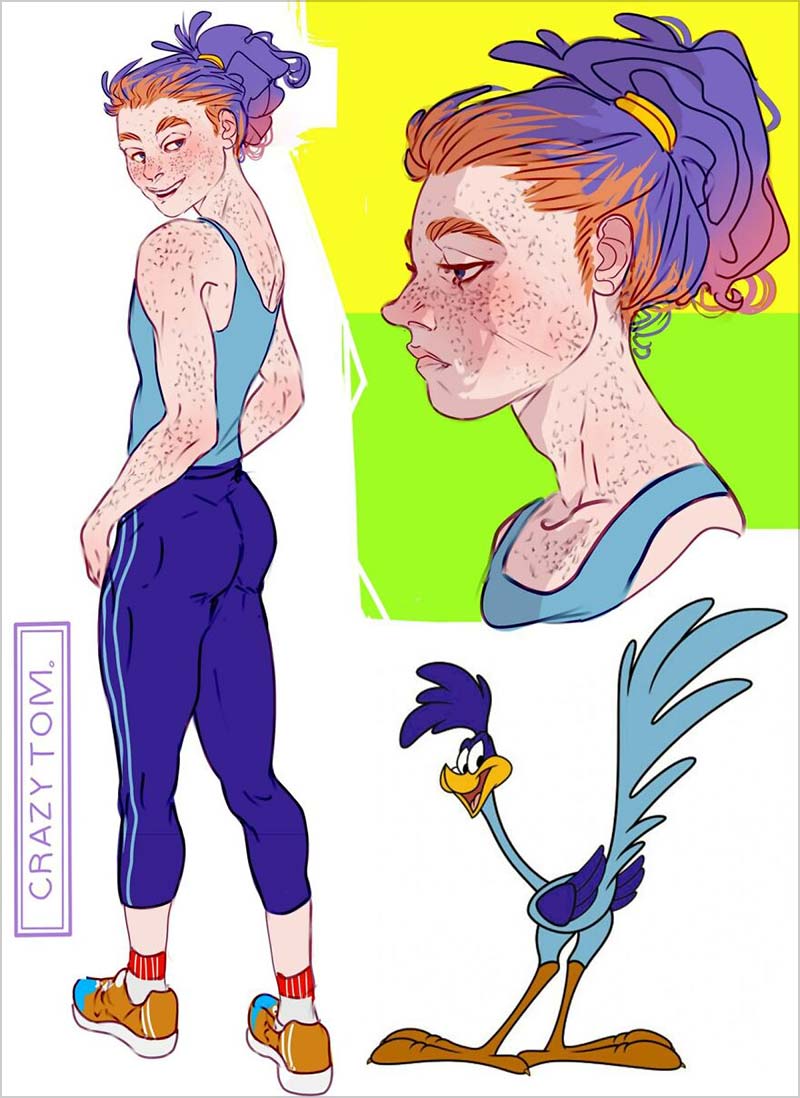 45. Tiberuis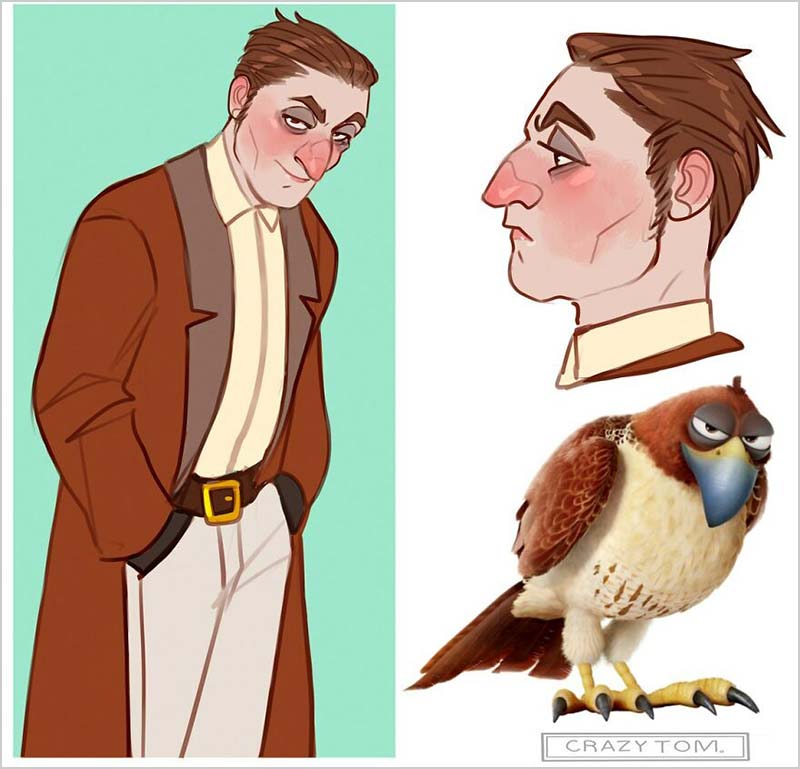 46. Tweety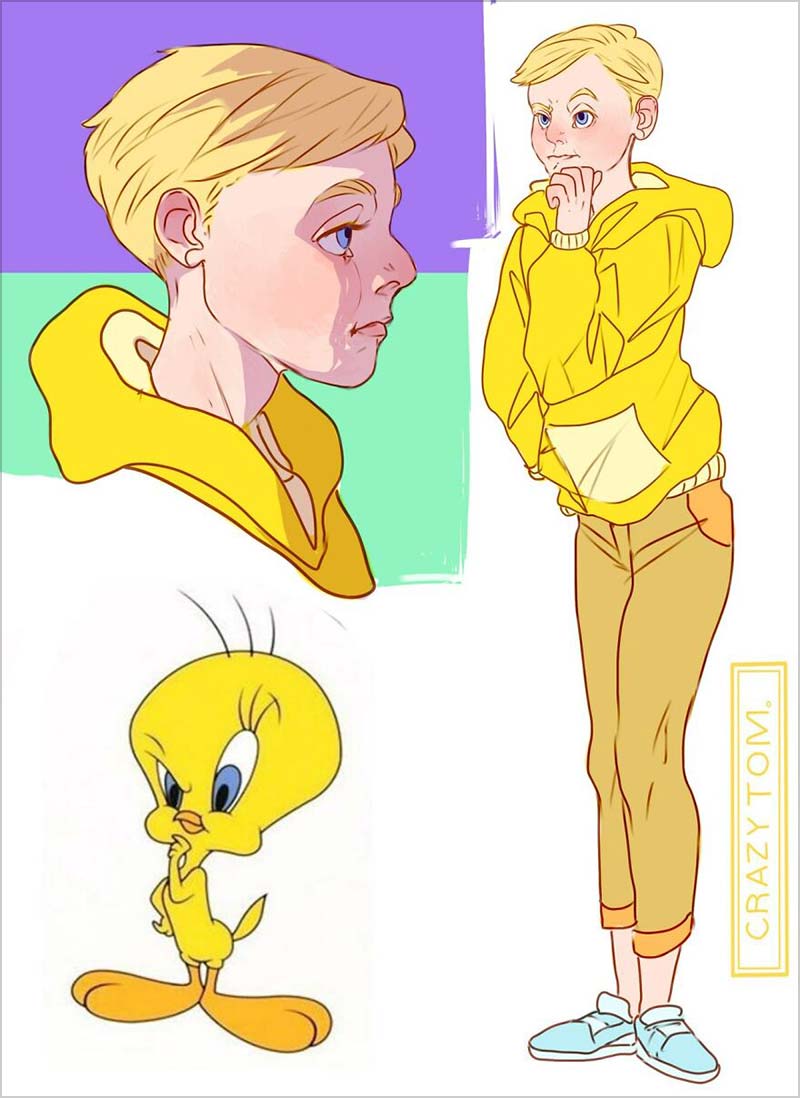 47. We Bear Bears Grizz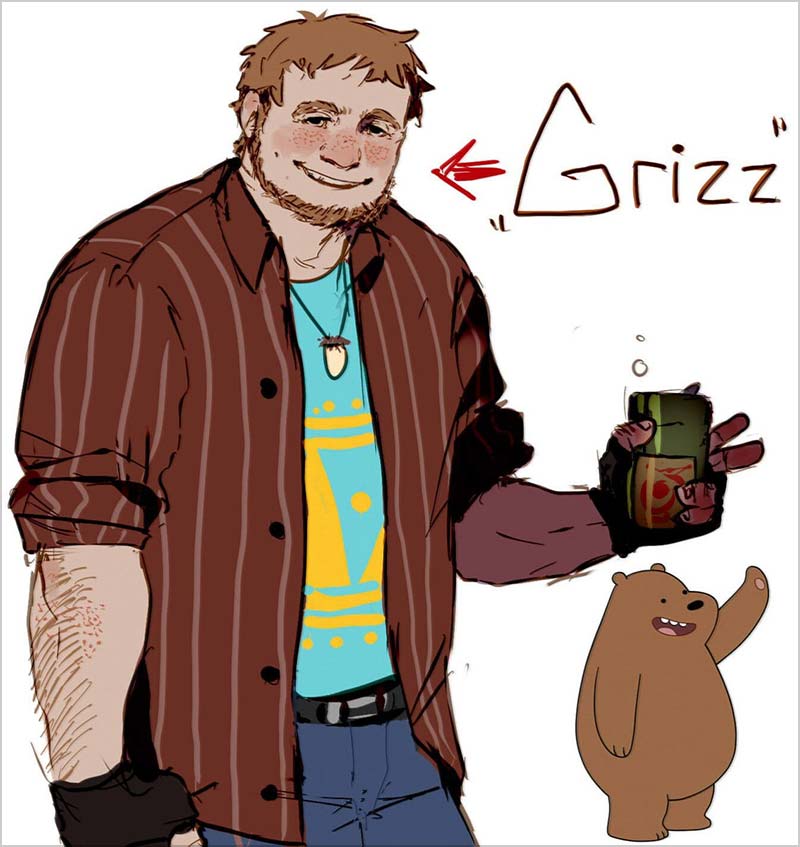 48. We Bear Bears Panda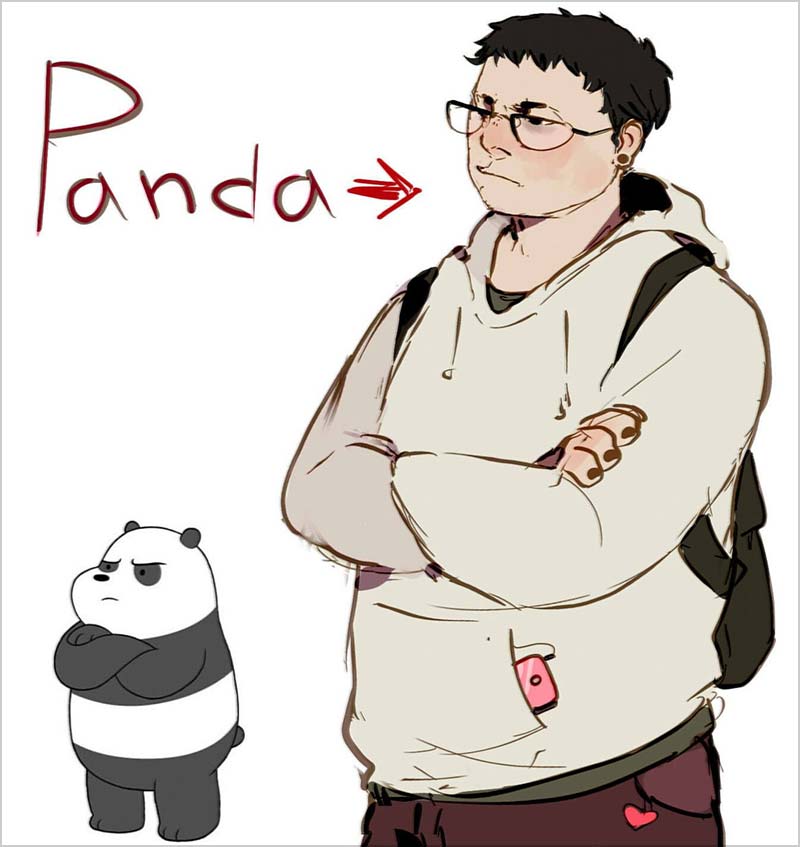 Recommended: